This post is written by my blogging friend Kristin Novotny of
Little Mama Jama.
Thank you Kristin for sharing this easy DIY gift!
Coconut Lavender Bath Salts
What did you long for in your third trimester of pregnancy? For me, it was relaxation. My body was being stretched in ways I never imagined and I desperately needed comfort. When my sister-in-law announced that she was pregnant, I immediately started thinking of things I could make for her baby shower. I love adding a handmade item to my gifts. It adds an extra element of thoughtfulness.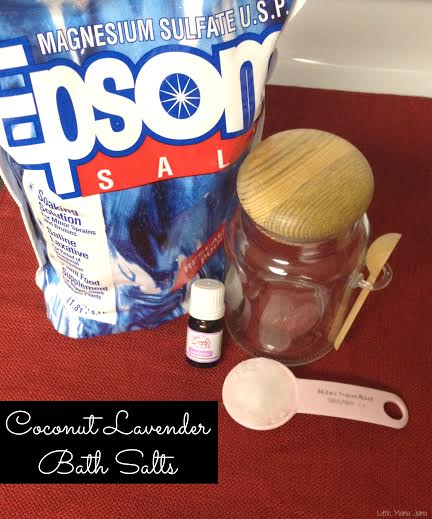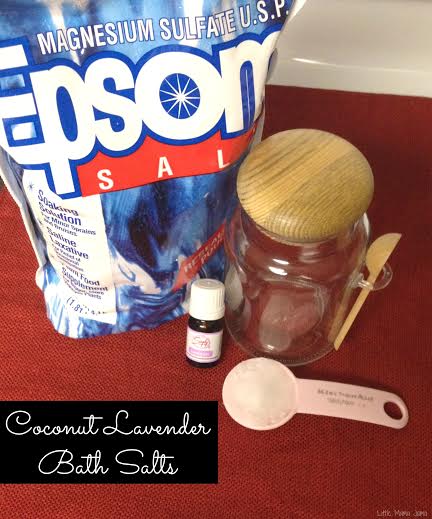 These Coconut Lavender Bath Salts only took five minutes to make. If you're a perfectionist, most of that time will be spent creating the label! I found this cute glass jar with a spoon at a local craft store. I also purchased chalkboard stickers, a wet chalk marker and ribbon. You will need epsom salt, lavender essential oil and coconut oil for the bath salts.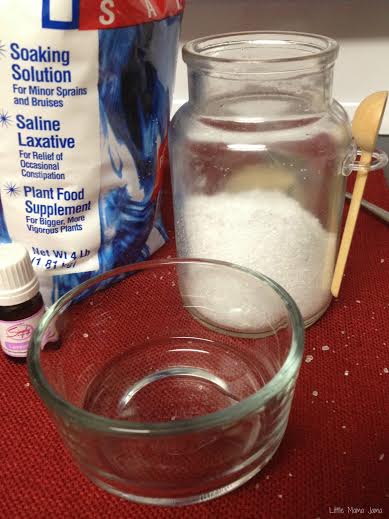 Heat one tablespoon of coconut oil in the microwave until it melts (about 20 seconds). Add 5-10 drops of essential oil, depending on how fragrant you would like your bath salts. Fill your jar halfway with epsom salts. Add half of the oil mixture, then cover and shake to distribute oil evenly. Fill your jar the rest of the way, add the remaining oil and shake again. Boom – you're done!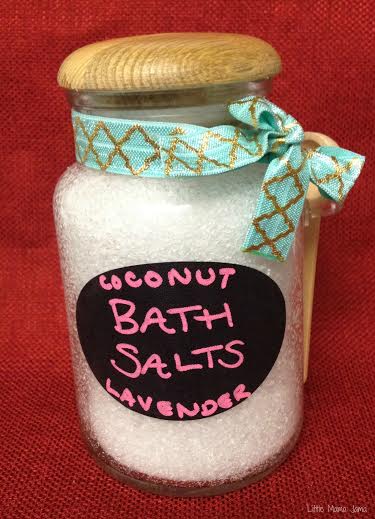 You'll have a cute, homemade gift and no one will know how easy it was!
Kristin is a work-at-home mother of two little monsters, ages 3 and 1. Between trips to her Keurig, she writes about lifestyle and special needs parenting at
Little Mama Jama
. You can find her on
Twitter
and posting pics of her wine glass on
Instagram
.