The kids and I were invited to the newest Kona Grill location that opened up in the Washington DC area at Fair Oaks Mall. It is a family friendly place to grab lunch or dinner. The inside is fun, with a giant fish tank. You can guess what fish we were looking for! Here is a quick Kona Grill restaurant review.
I am always a little hesitant about new restaurants, simply due to our food allergies. My son is allergic to tree nuts and I am newly (and still missing donuts) gluten-free. But after speaking with the venue prior to the event, the chef assured me everything would be safe. So I would say Kona Grill is food allergy friendly- yay! Just let them know ahead of time.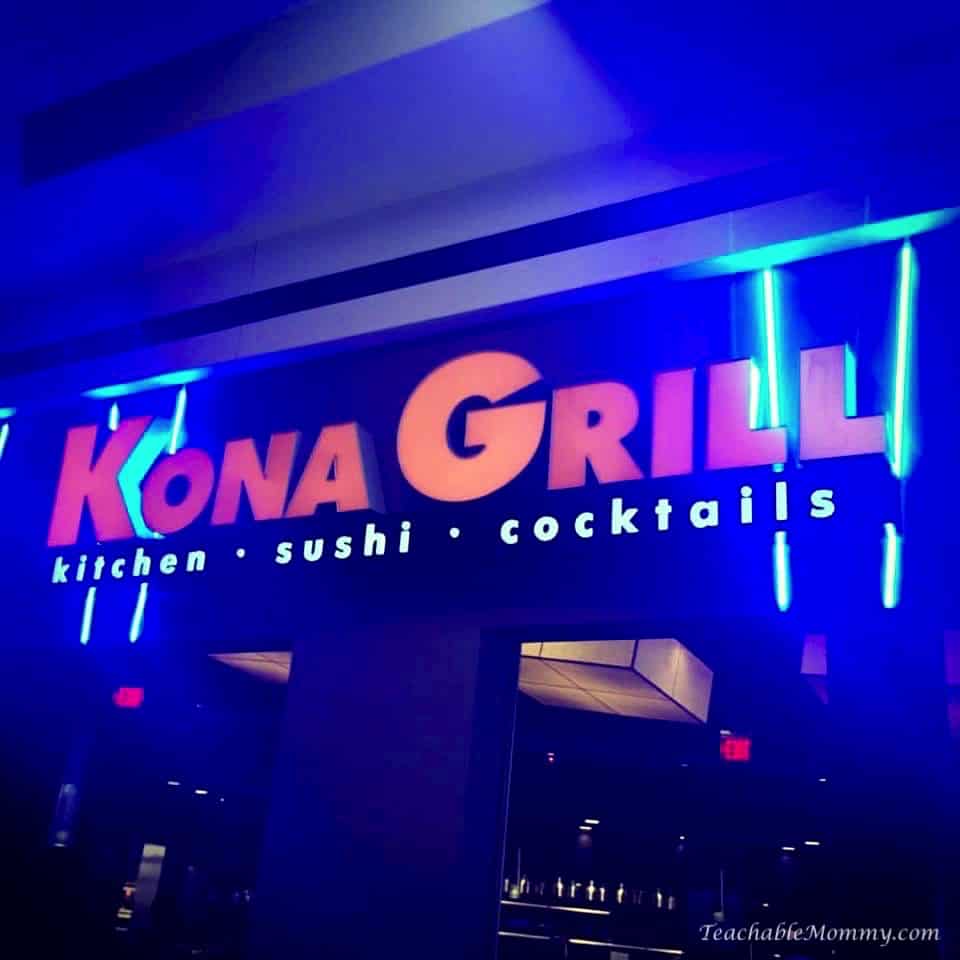 The kids are give 80s iPads aka Etch-a-Sketch. They enjoyed this a lot more than the usual crayons. And it kept them entertained while we waited for our food.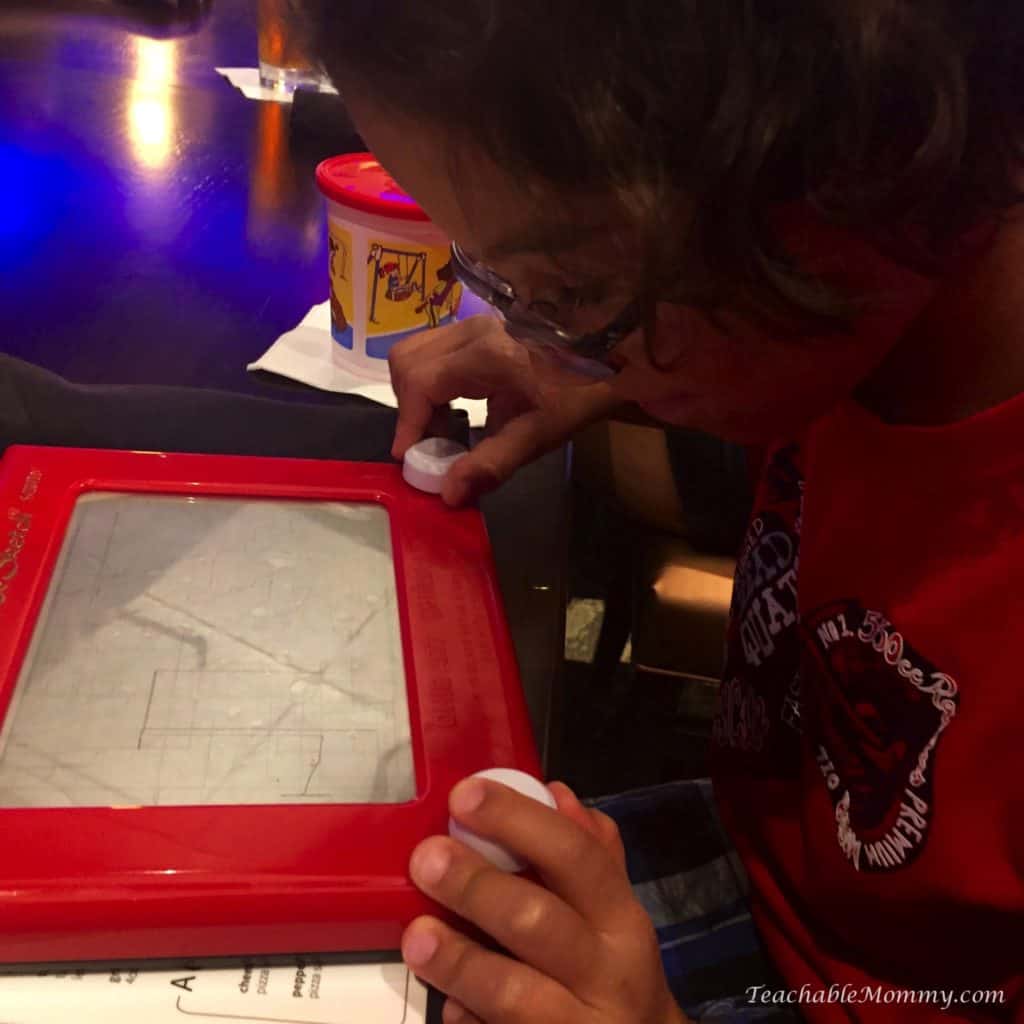 The kids menu is something this health conscious mama approves of. The bento boxes come out complete with a cute little bear!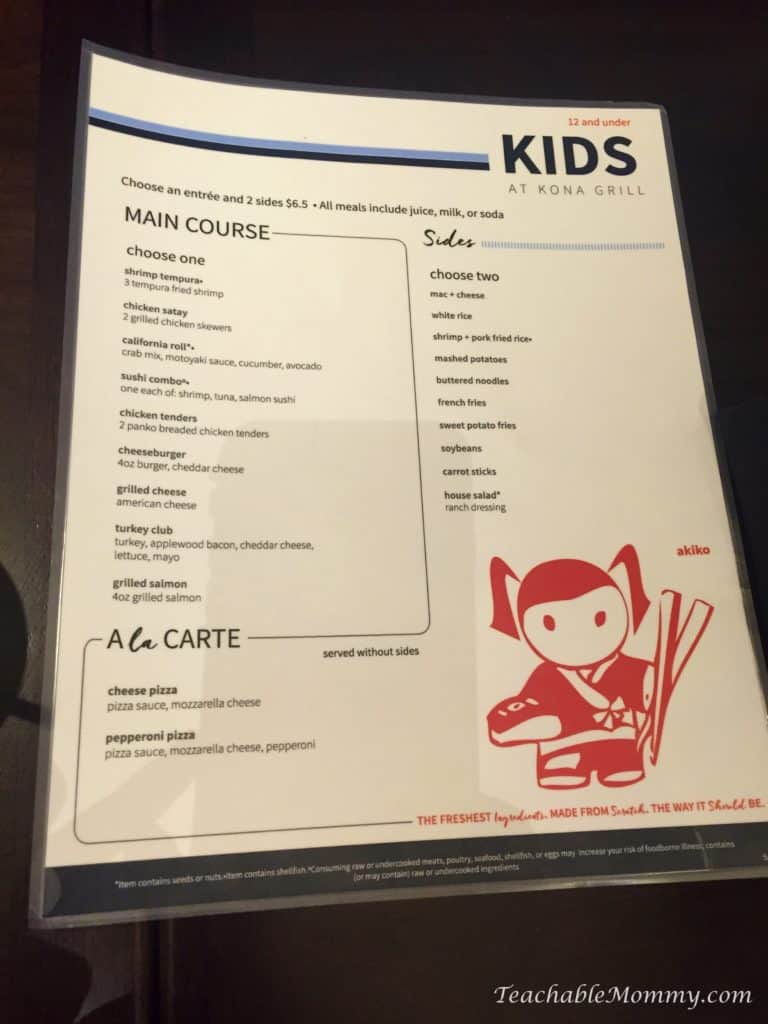 My little man picked the Turkey Club because of the bacon. The Princess was happy to see shrimp tempura and salad on the menu.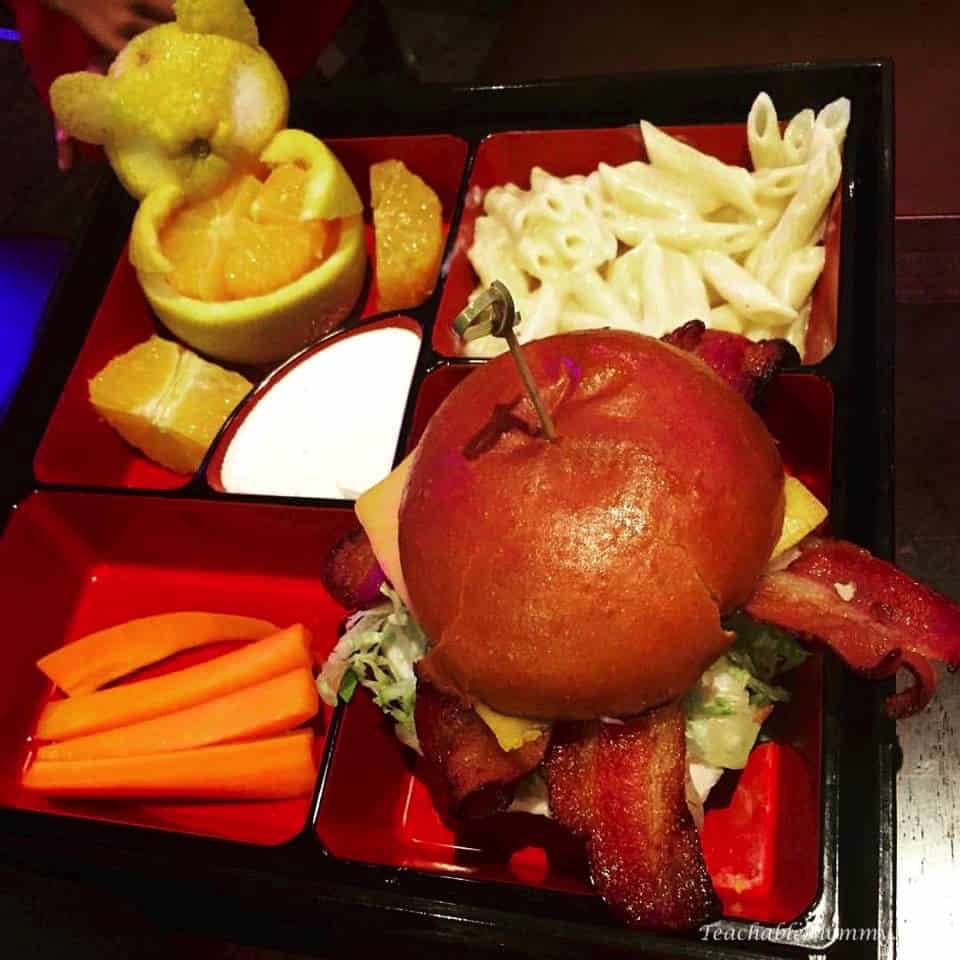 My dish was a gluten free version of one of their popular chicken dishes. I'm not sure if this has a name but it was tasty. The chicken breast was not dry which is always a plus. The dip and mango? sauce on the side were great compliments to the chicken. And although I did not partake in this dessert, it looked and smelled amazing. Everyone around me seemed to really love it so if you aren't avoiding gluten I think you should definitely try it.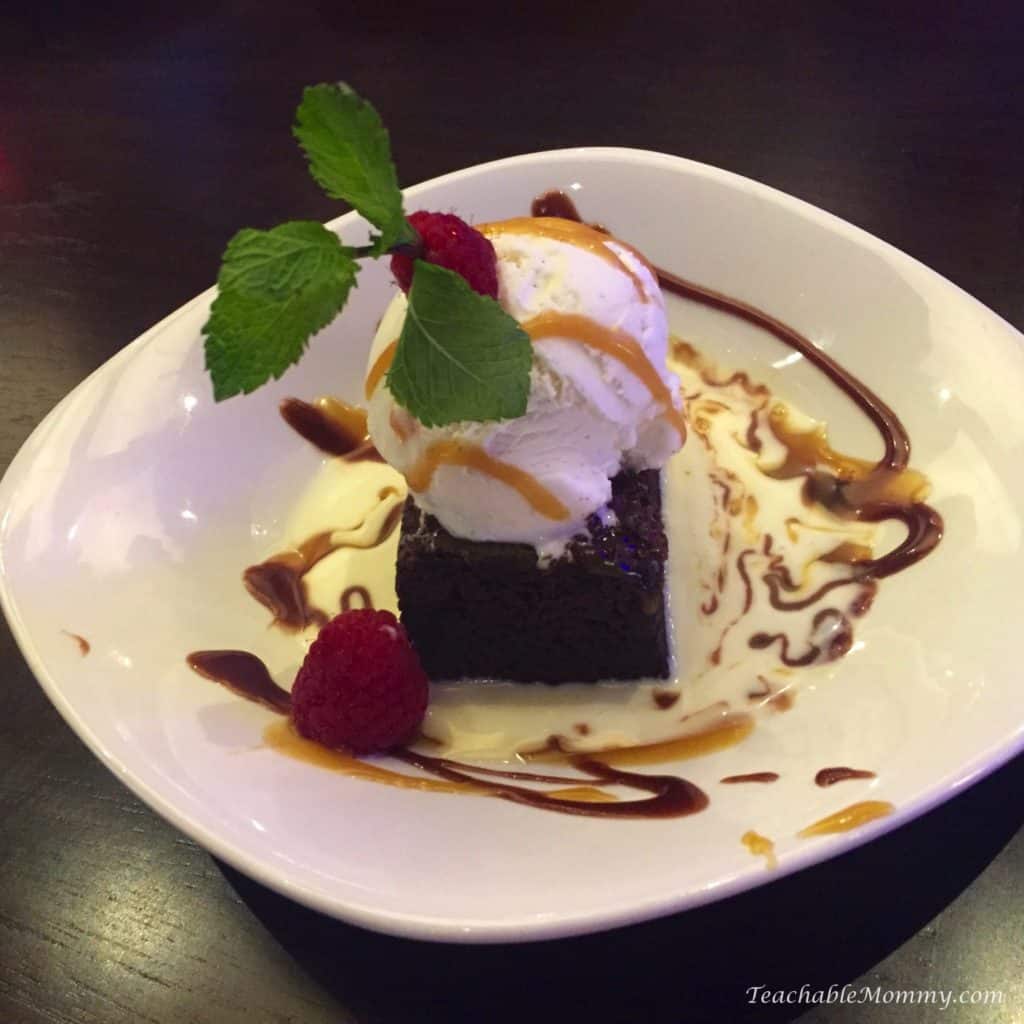 With a diverse menu of appetizers, flatbreads, salads, sandwiches, poultry, beef and seafood entrees and house made desserts, Kona Grill's emphasis is on made-from-scratch contemporary dishes served in an upscale casual atmosphere. It is a great restaurant for families to visit. You can get great tasting, healthy choices without breaking the bank. Visit Kona Grill to find the location nearest you.
Thank you Kona Grill for inviting us out to enjoy the restaurant. All opinions are my own.