When we are in the midst of the craziness that is the school year, easy but delicious dishes are a must. The other night I found myself needing to use up these veggies I had bought with not a lot of stuff in the pantry. Time to get creative. What tastes good with veggies? This easy weeknight potato dish is the result of my experimenting in the kitchen. The best part about it is, you can change it up and it will still taste great. Only potatoes? Nix the squash, how about broccoli? You can make it your own.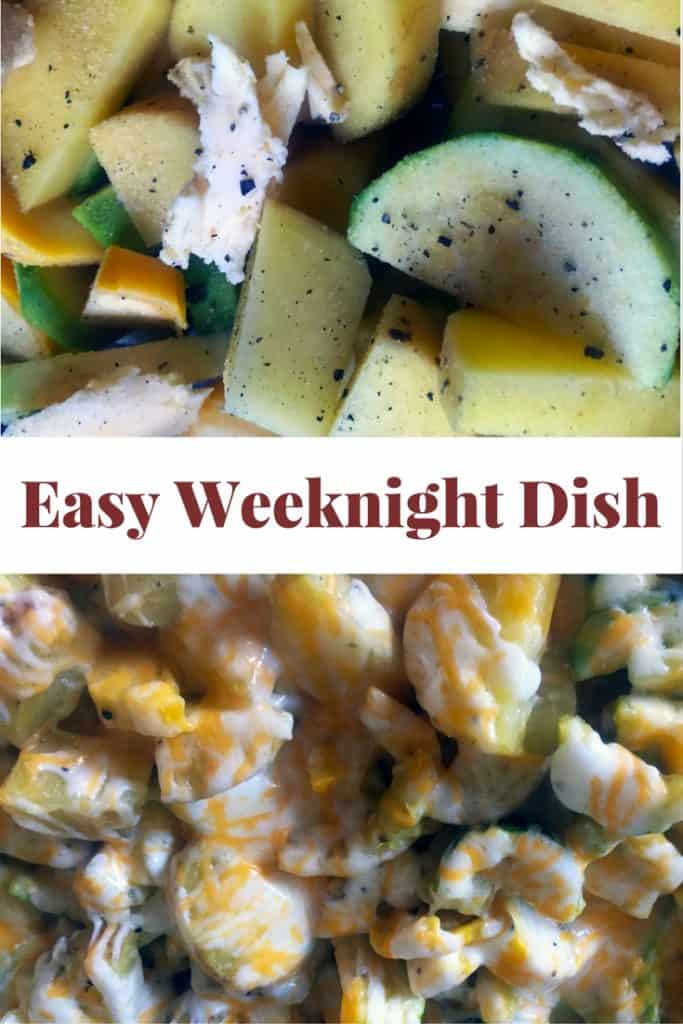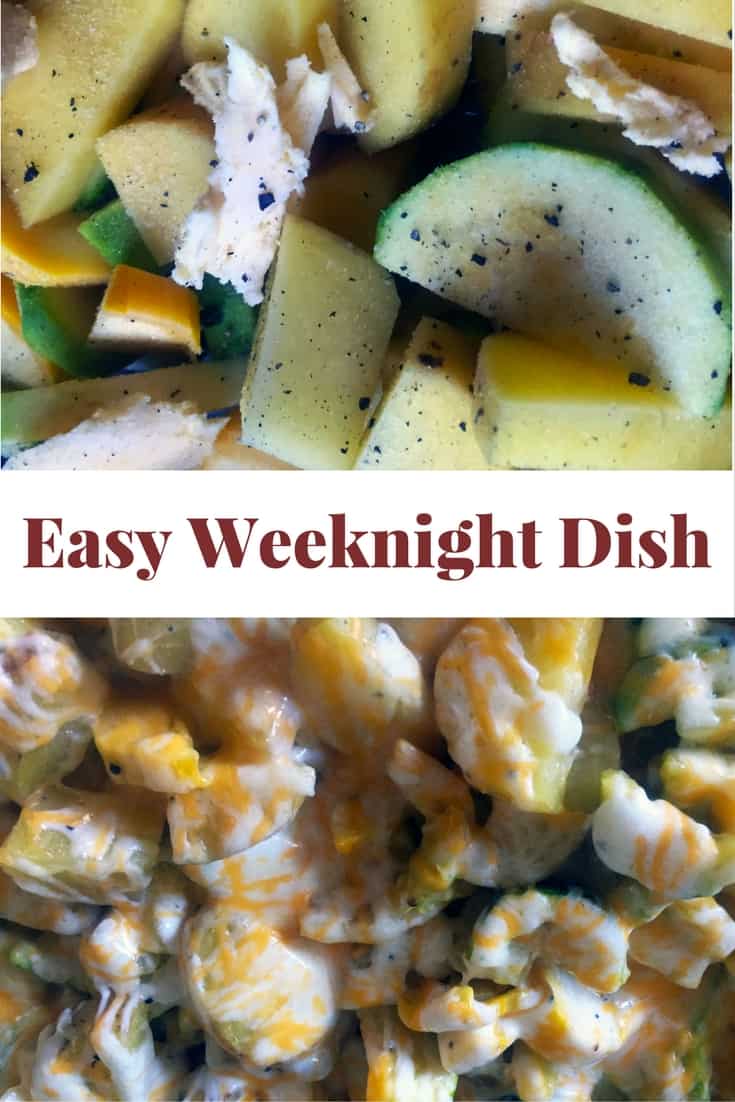 Ingredients:
4 medium sized golden potatoes
1 Squash
1 Zucchini
Butter
Garlic Powder
Salt
Pepper
Ranch Dressing
Shredded Cheese

Directions:
Preheat the oven to 400 degrees.
Peel (or not) the potatoes. Slice them into about 1 inch thick pieces. *Note you can use whatever potatoes you like. We just happen to love the golden ones.
Peel and cut both the squash and zucchini.
Place cut potatoes, squash, and zucchini in a 13×9 glass dish.
Sprinkle to taste with salt, pepper, and garlic powder.
Add scoops of butter throughout the dish.
Cover with aluminum foil and bake for 40-50minutes or until potatoes are fork tender.
Remove from over and lightly cover with the ranch dressing and shredded cheese. Okay I go crazy with the cheese because cheese.
Place back into over for about 5-10 minutes or until cheese has melted.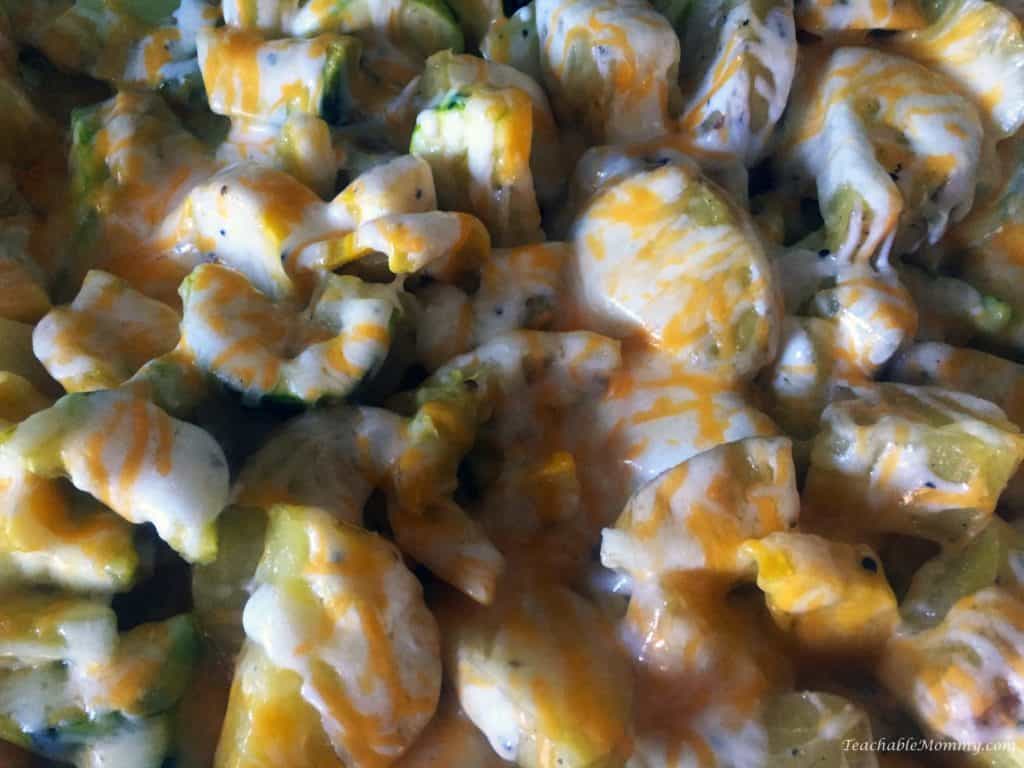 What is your favorite easy weeknight dish?