During Christmastime, it is easy to get caught up in all the busyness of life. Class parties, cards, wrapping gifts, baking, and on and on. But it is important to stop, look around, and see how we can give back and spread hope this holiday season.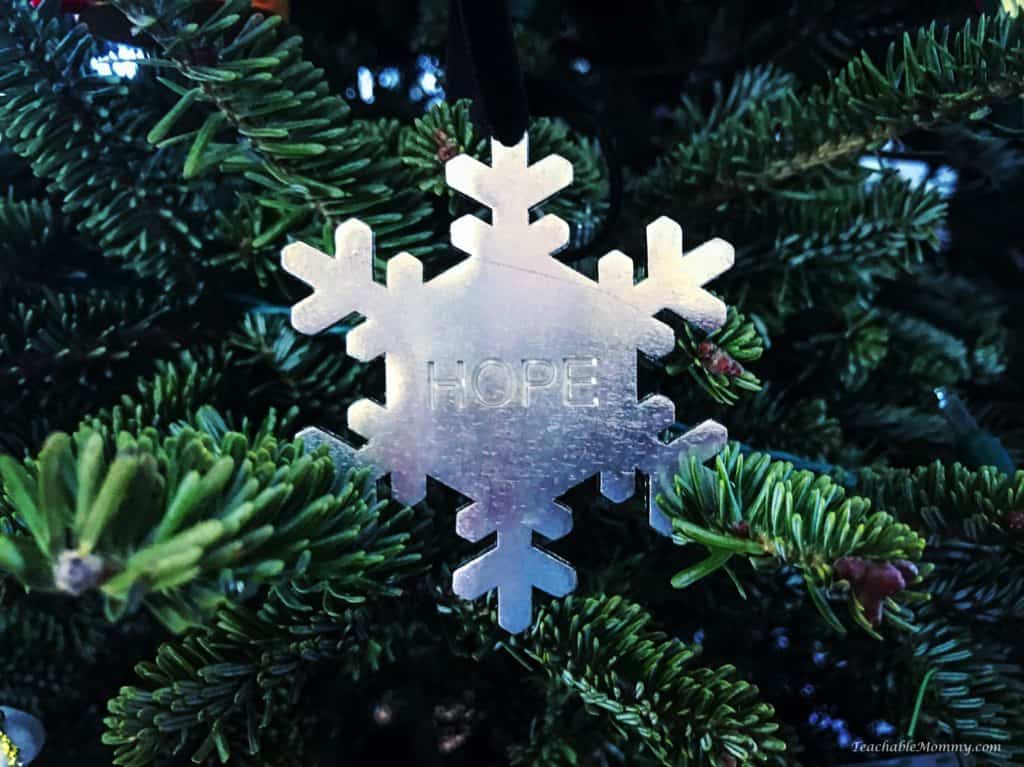 When Stonyfield asked if I would like to partner with them to pay it forward, of course I said yes! I love being a part of the Stonyfield Family. I have worked with them for a long time and used their products even longer. This post was an awesome initiative on their part and partnering with them on it was just so awesome.
When it came to picking a charity or way to pay it forward this season, I wanted something the whole family could be involved with. I sat down with the kids and asked what they would like to do with the money. They wanted to help kids in need, blessing them the way we have been blessed this year.
Toys For Tots
The mission of the Marine Toys for Tots Foundation is to assist the U. S. Marine Corps in providing hope to children in need at Christmas. You can donate online or participate in a local toy drive. I did some searching and found that we could actually drive to a local program to drop off our toys. Perfect! Find your local Toys for Tots Program here.
I knew that donating these toys would be a blessing to a family in need. I didn't realize how special it would also end up being for us. We got into the car and all headed to Target. My husband and I let the kids do the shopping. Our job was to help with any price checks, you should've seen some of those shelves!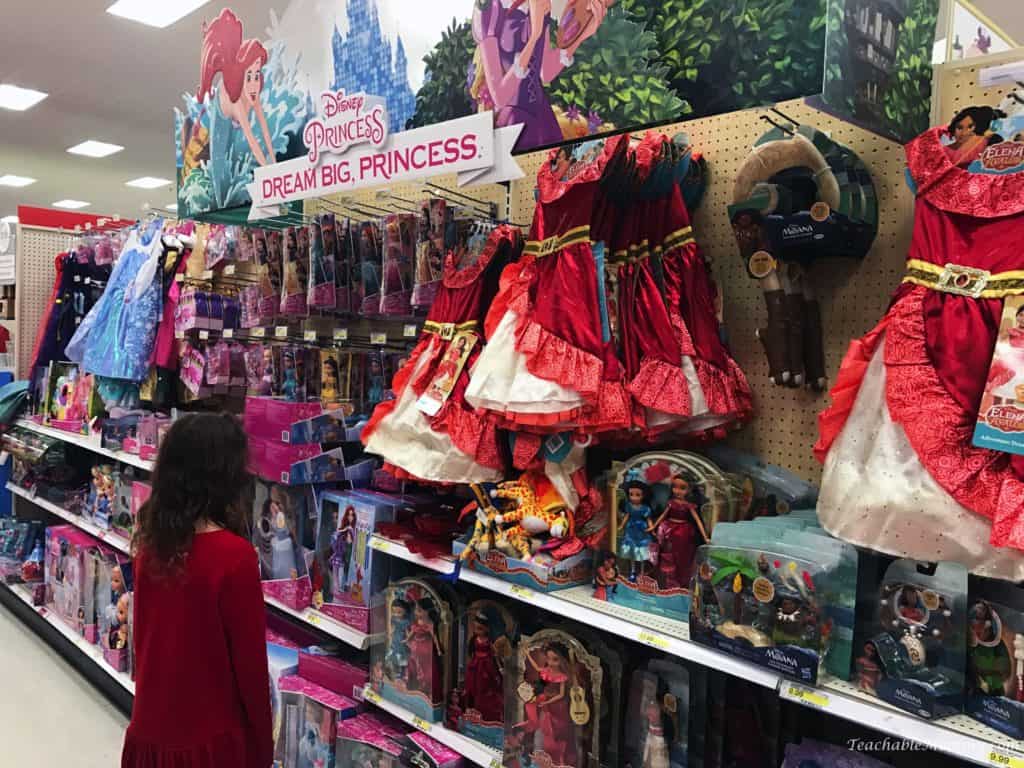 It brought so much joy to my heart to see my children excited for this. They put a lot of thought into what they wanted to buy.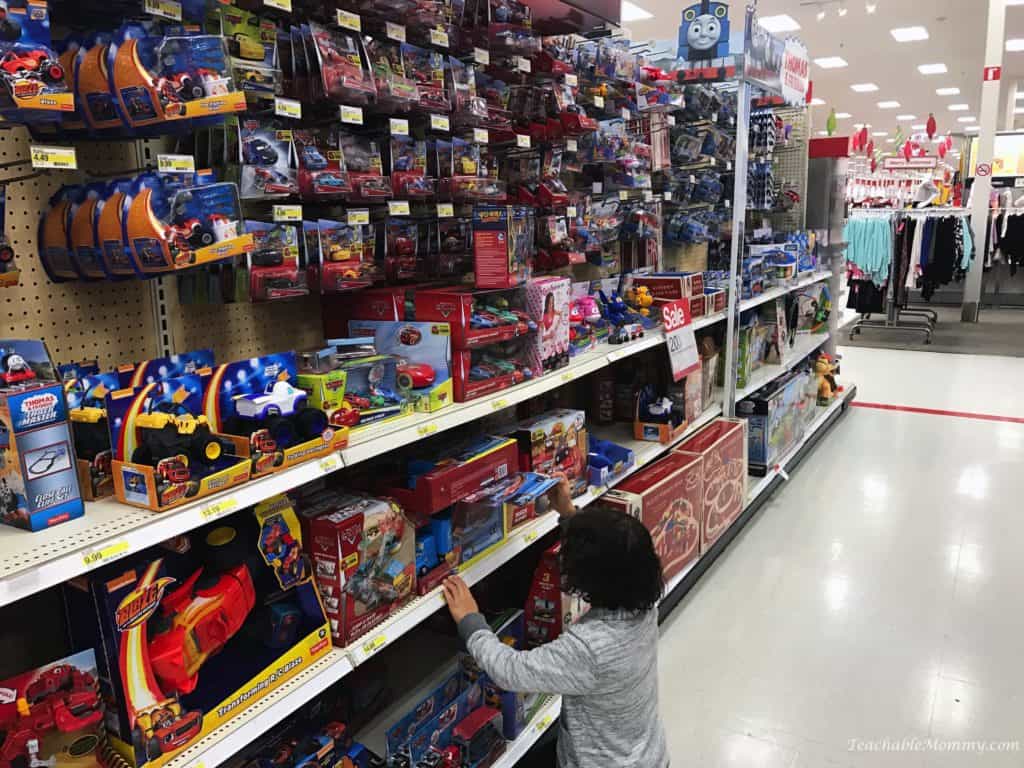 My little guy spent the most time trying to pick the perfect toy. He told me he wanted it to be "just right." And it sure was.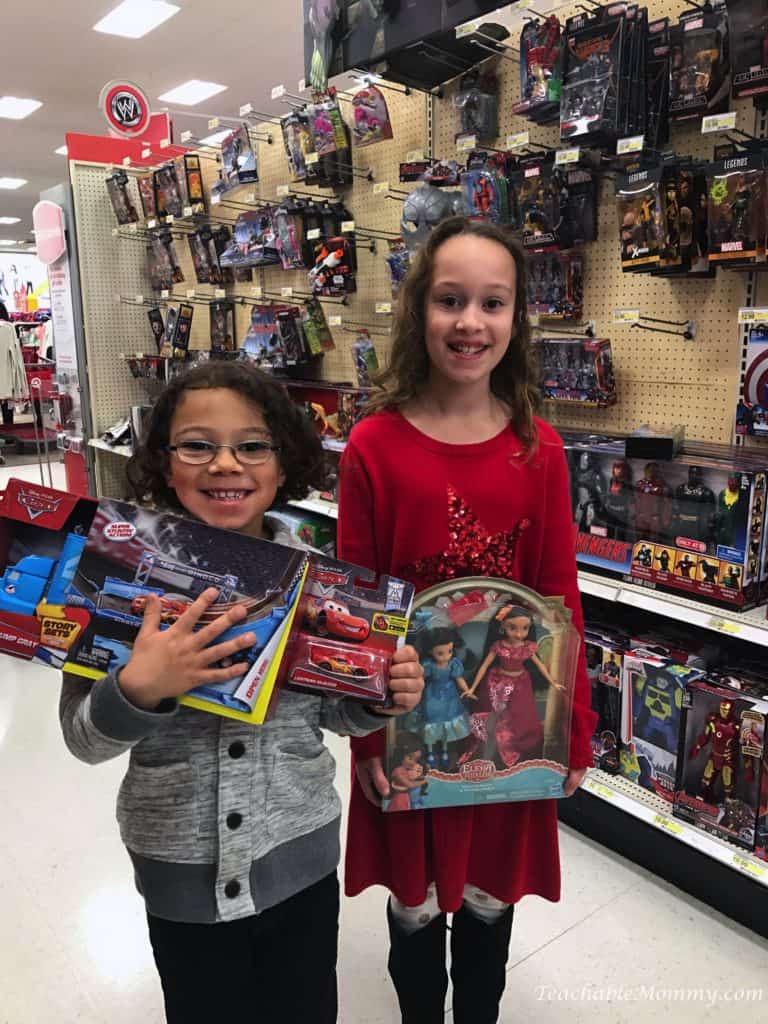 Once they finally decided on their gifts, we went straight over to our local Toys for Tots. Looking around at all the gifts that had been sorted, both kids grinned.
"A lot of families are going to have great Christmas presents."
"I'm so happy for them."
"I bet their Mommies and Daddies will be excited for these."
"Can we do this every year?"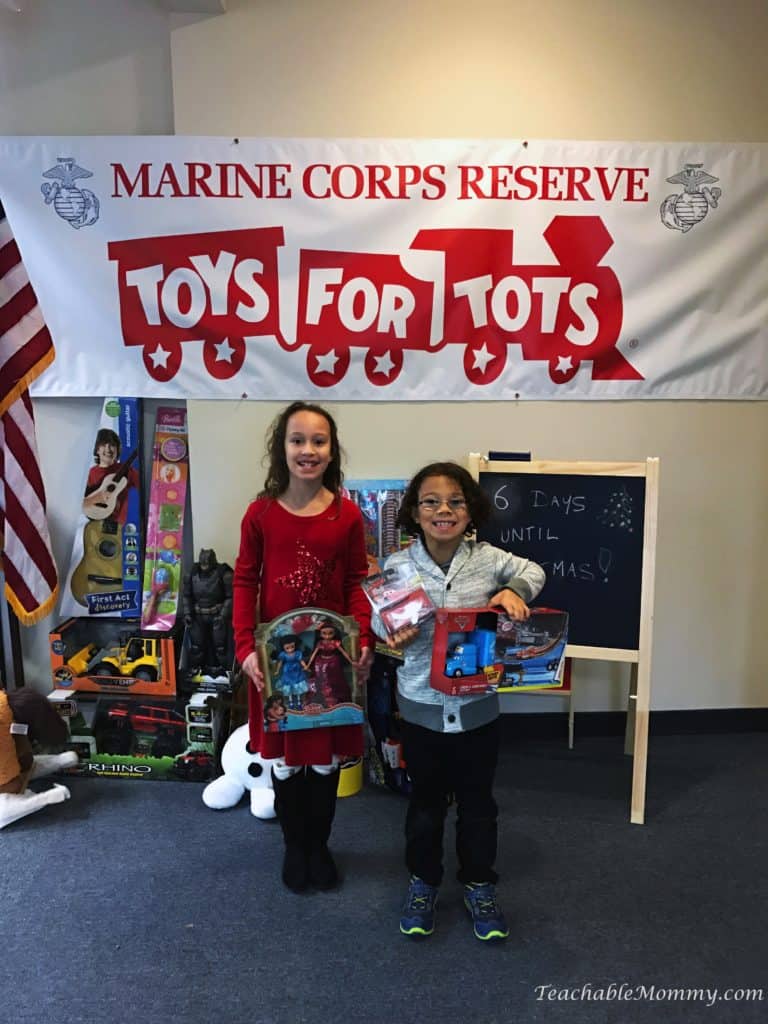 Merry Christmas and Happy Holidays from our family to yours!
This post was made possible by Stonyfield. They gave us a gift card to pay it forward as we chose.