I can't believe another season of football has ended. Not sure about your house but we are hardcore cheering on the Falcons. Not because we are Falcon fans but because they are playing that other team. Ahem, anyways, If you are hosting a party, this is the week to prep your heart out. You might have already made a list, checked it twice, and sighed heavily thinking of all the stores you need to go to. And then all the work and hours spent in the kitchen to make said food. What if I told you, you can get big game ready at Whole Foods Market without having to break a sweat or the bank? All you need to do is sit back, relax, and cheer on your team or favorite commercial.
Shopping List*
Barbecue Sauce
Ranch Dressing
Jalapeño Hot Sauce
2 Bags Tortilla Chips
1 Bag Shredded Cheddar Cheese
Baby Back Ribs
Cream Cheese
1lb Cooked Chicken
Unsalted Butter
Chocolate Syrup
Already Cooked Chicken Wings
Strawberries
Precut and Washed Vegetables
Freshly Made Guacamole
Southwestern Grille Seasoning
* Everything on this list is either Whole Foods Market 365 Everyday Value or made in house by Whole Foods Market. With the exception of the strawberries.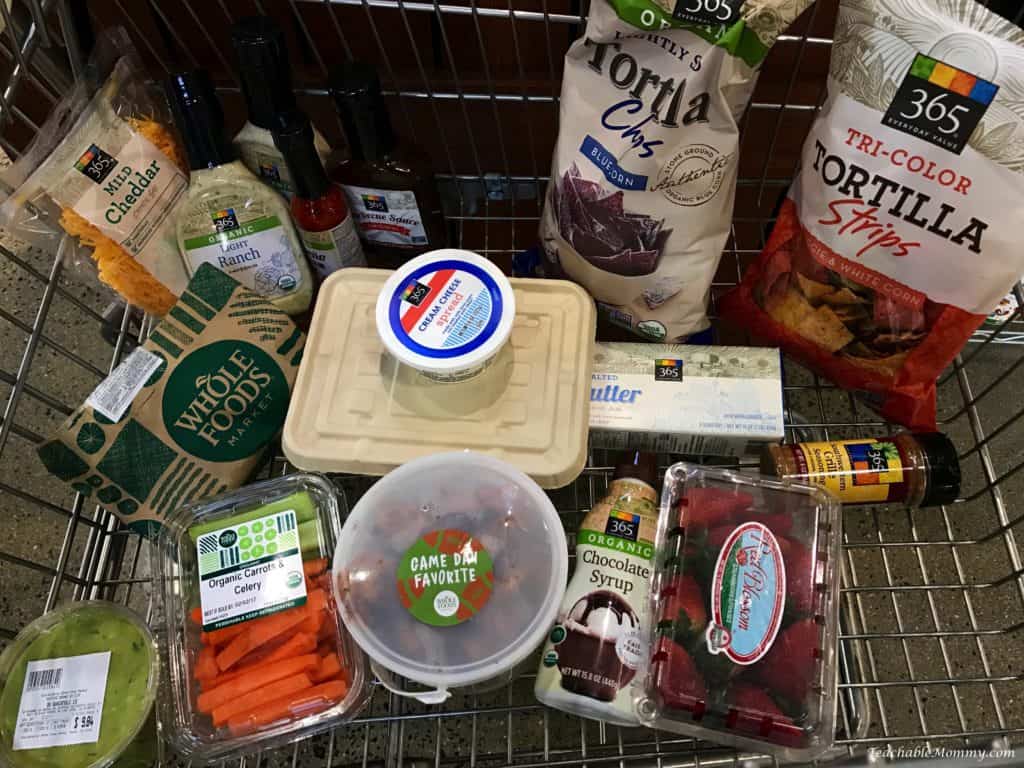 Tip: Whole Foods Market has a lot of made in house items that will save you a ton of time and work. The freshly made guacamole is a must have.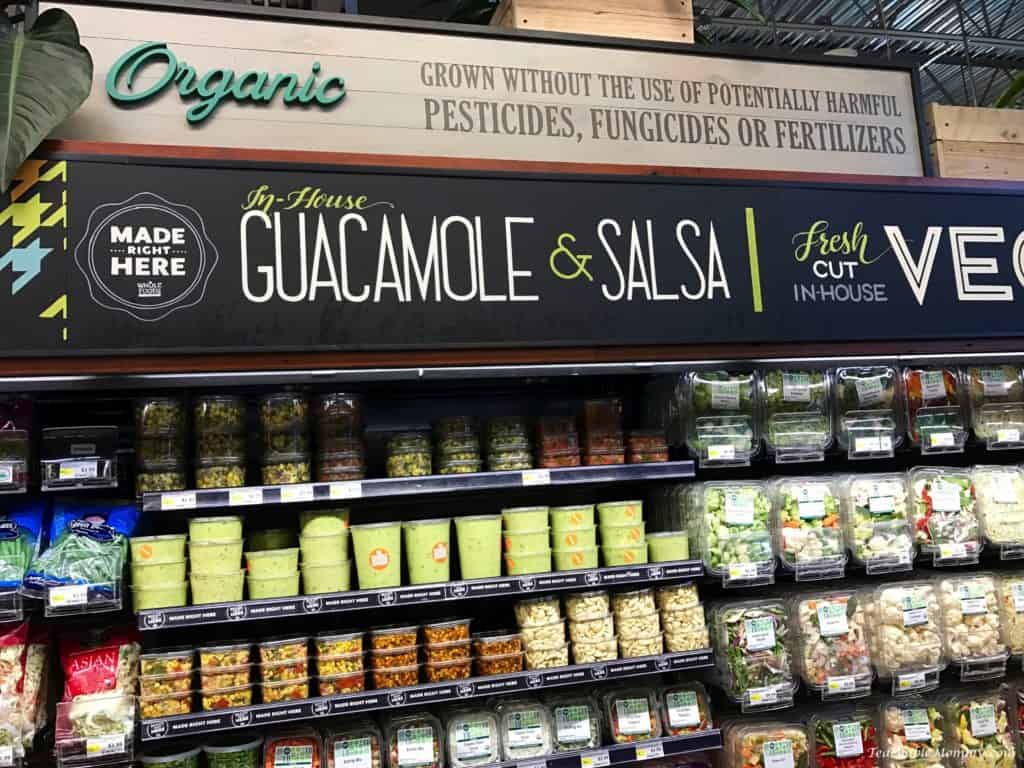 Meal Plan
Easy Buffalo Chicken Dip
1lb Cooked Chicken*
1 Bottle of 365 Jalapeño Hot Sauce
1/2 Cup of Unsalted Butter
8oz Cream Cheese
1 Bag of Shredded Cheese
1/2 Cup of Ranch
*Pro Tip: Grab a pound of chicken off the salad bar area at Whole Foods Market. Then just cut/shred it before adding it to the crockpot.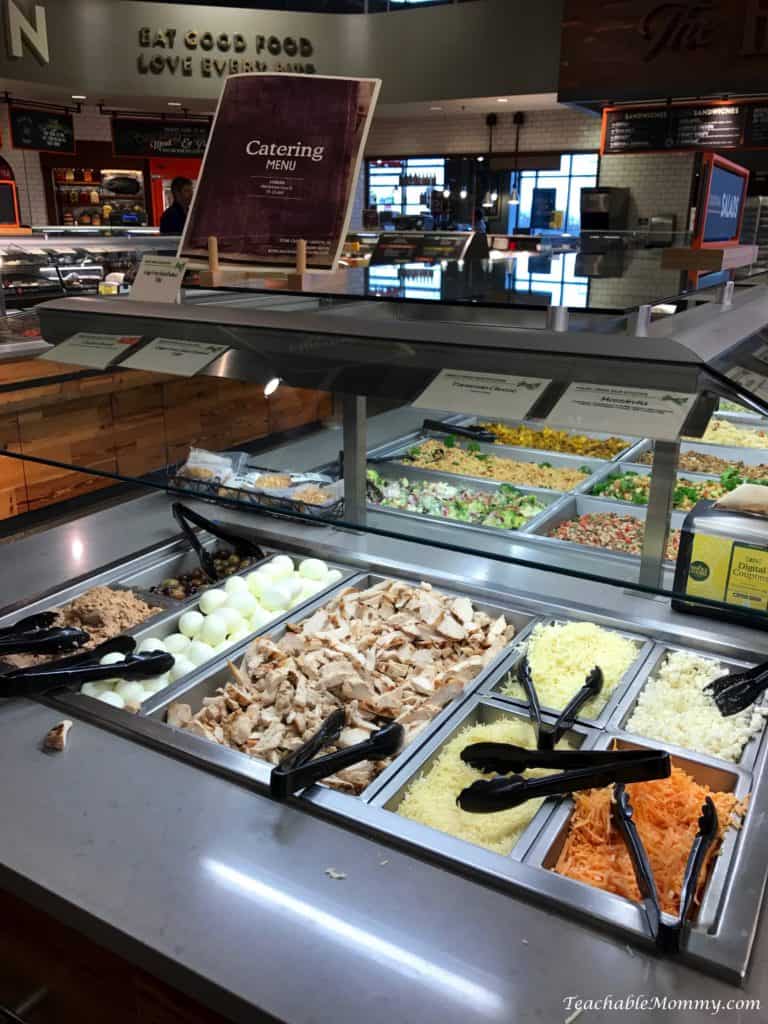 Combine all ingredients in the crockpot and cook on high for 2 hours, reducing to warm until ready to serve.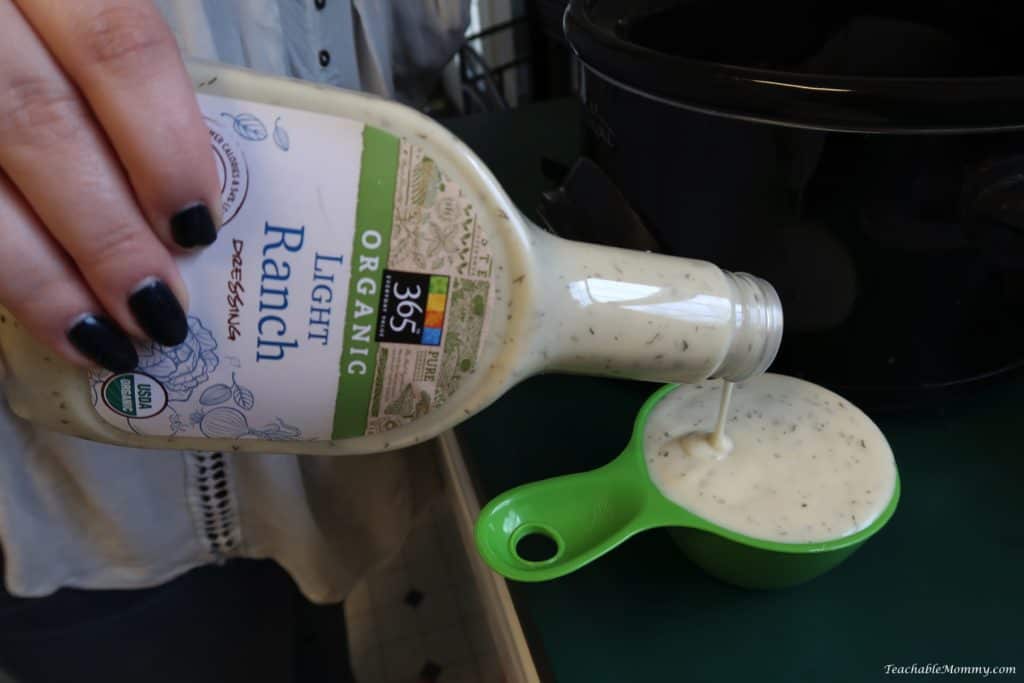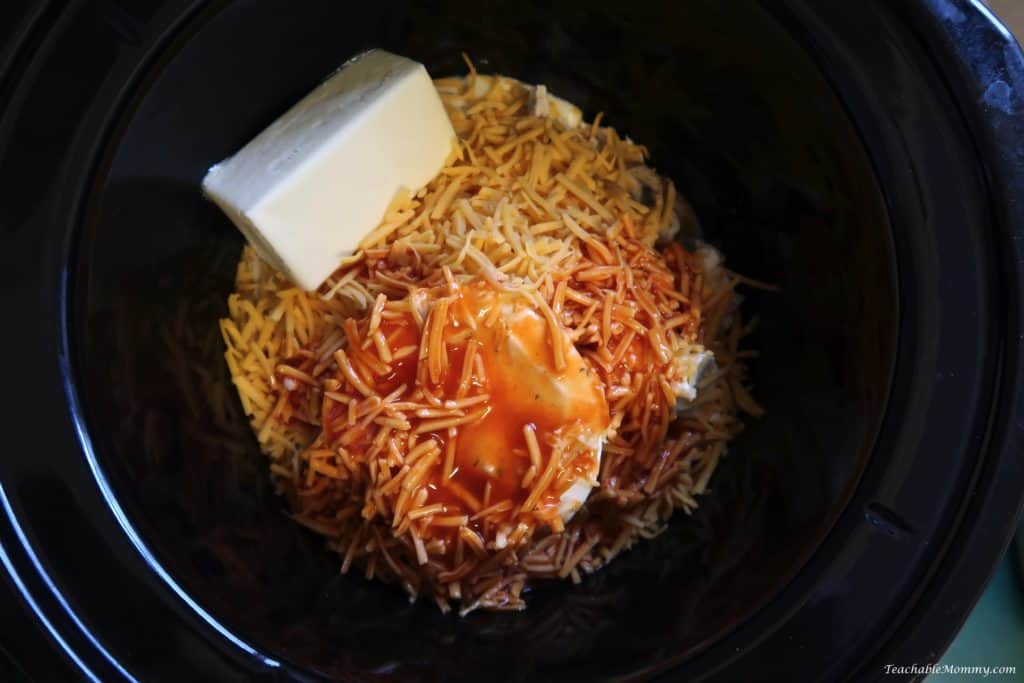 Baked BBQ Ribs
Baby Back Ribs
Southwestern Grille Seasoning
365 Everyday Value BBQ Sauce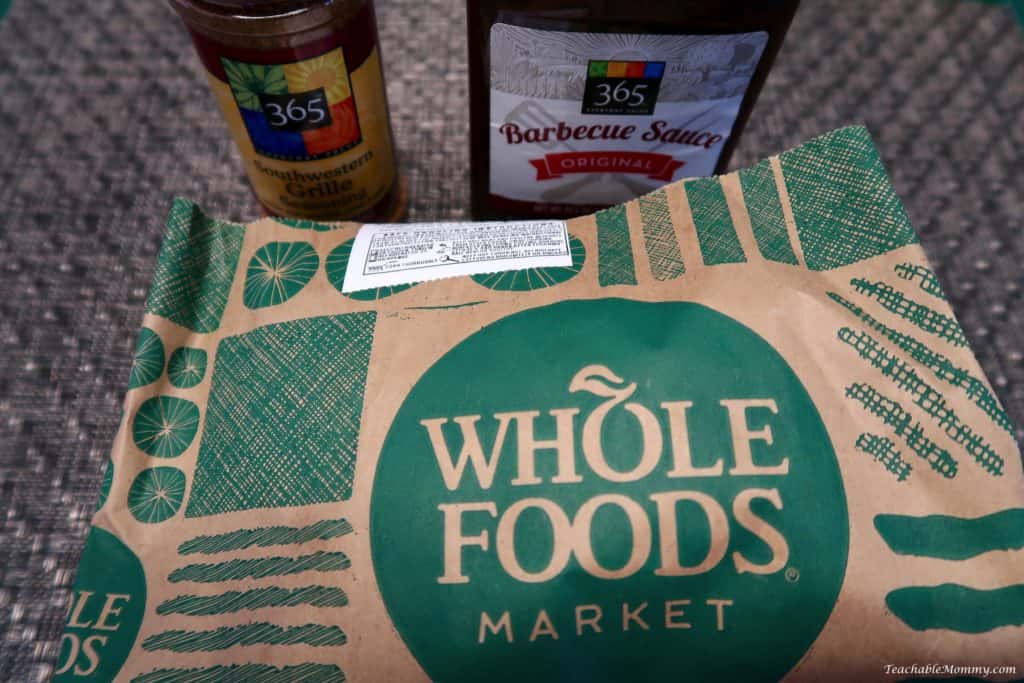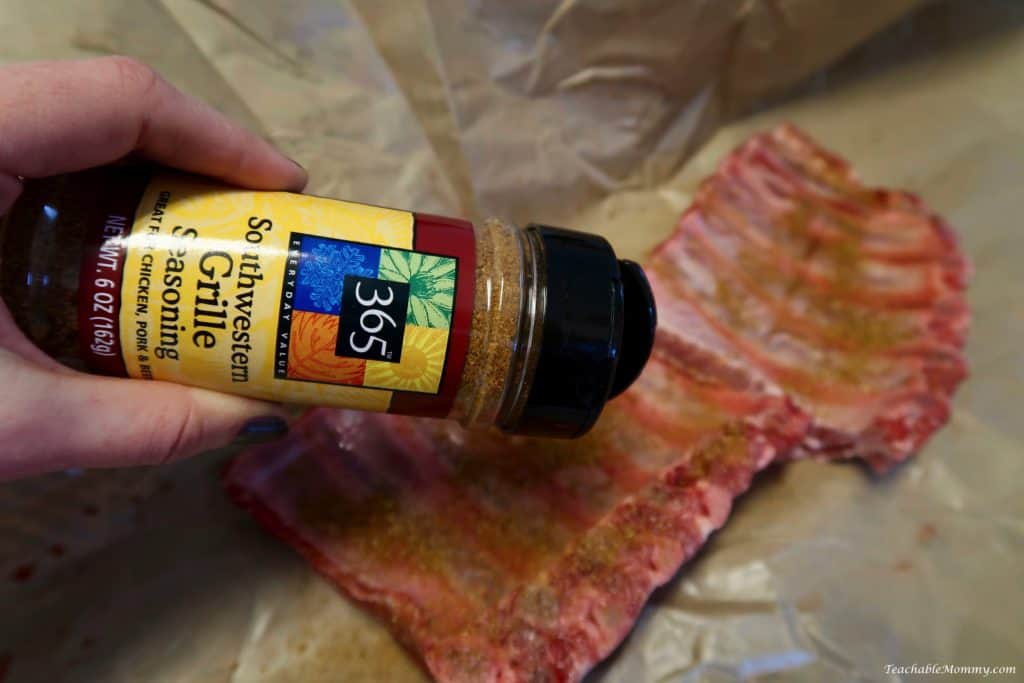 Use the Southwestern Grille Seasoning as a rub for the ribs. Coating generously.
Broil the ribs meat side up for 5 mins
Bake on 300 for 1.5 to 2 hours.
Add BBQ sauce then bake in oven for an additional 30 mins.
Serve as is or with more BBQ sauce on the side for dipping.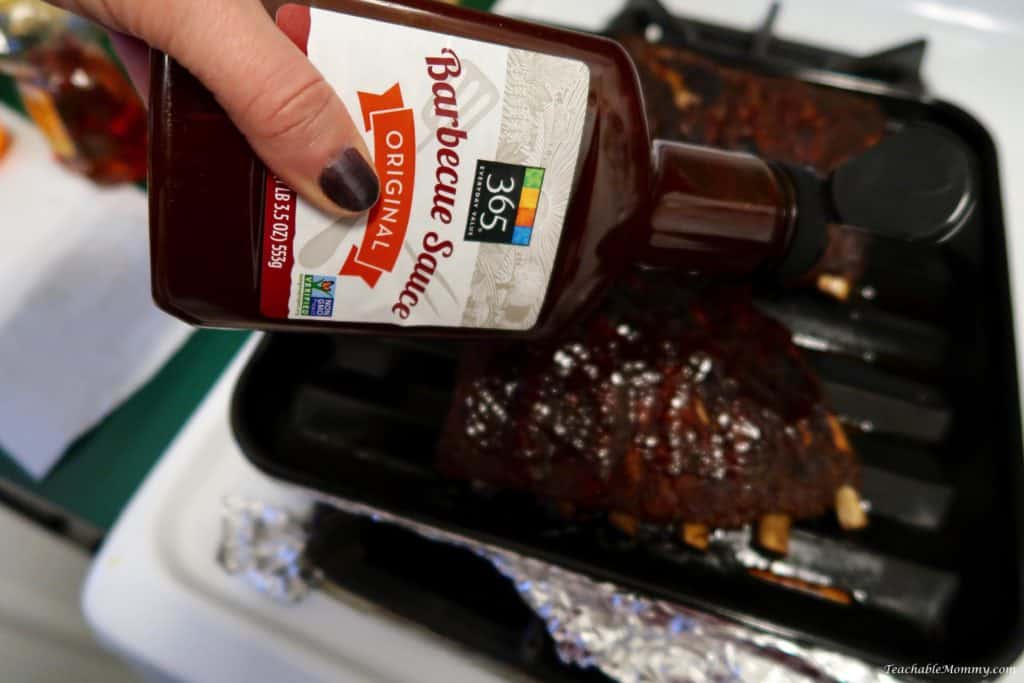 Football Berries
Dip strawberries in chocolate syrup and allow to harden in refrigerator or freezer. Melt white chocolate (also available at Whole Foods, I already had a stash 😉 ) to use to make the laces.
And that is all the prep work you need to do. High five!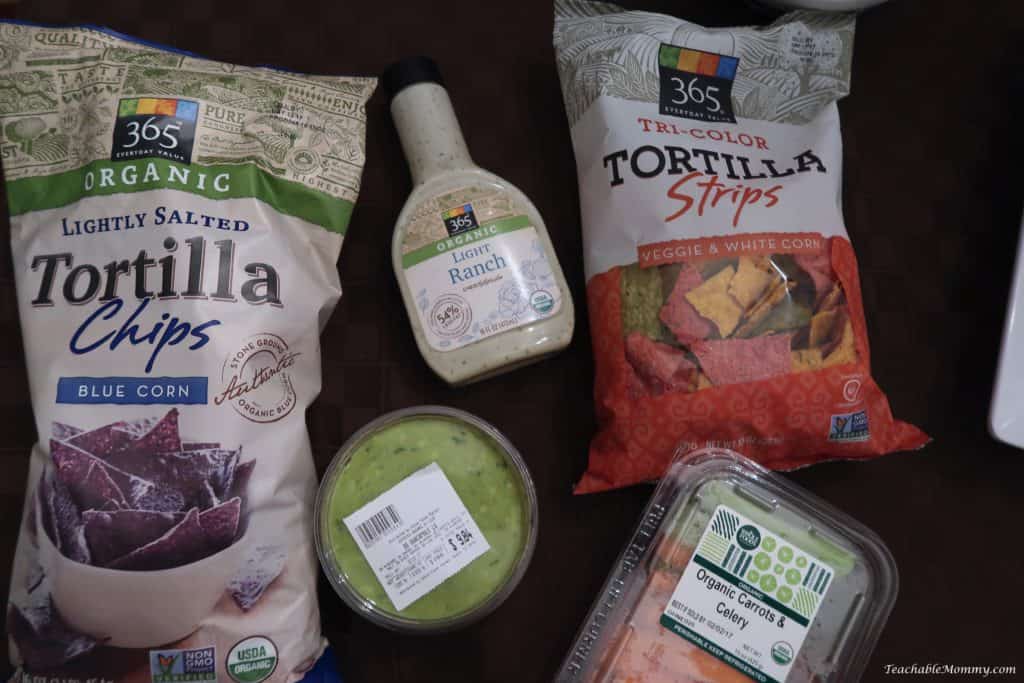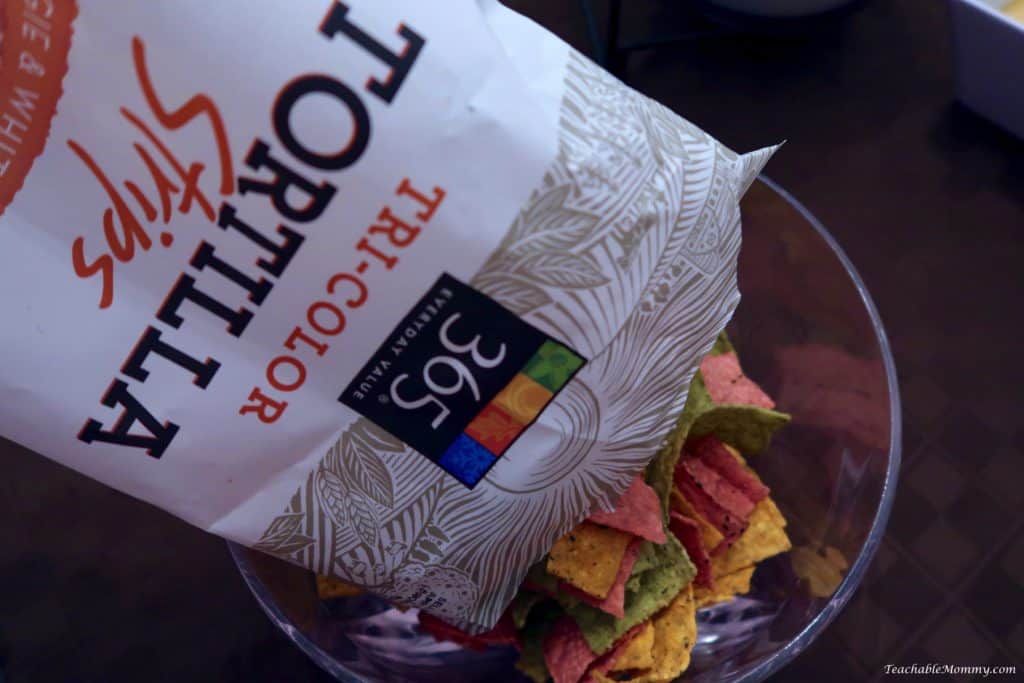 Touchdown! Big Game food is served!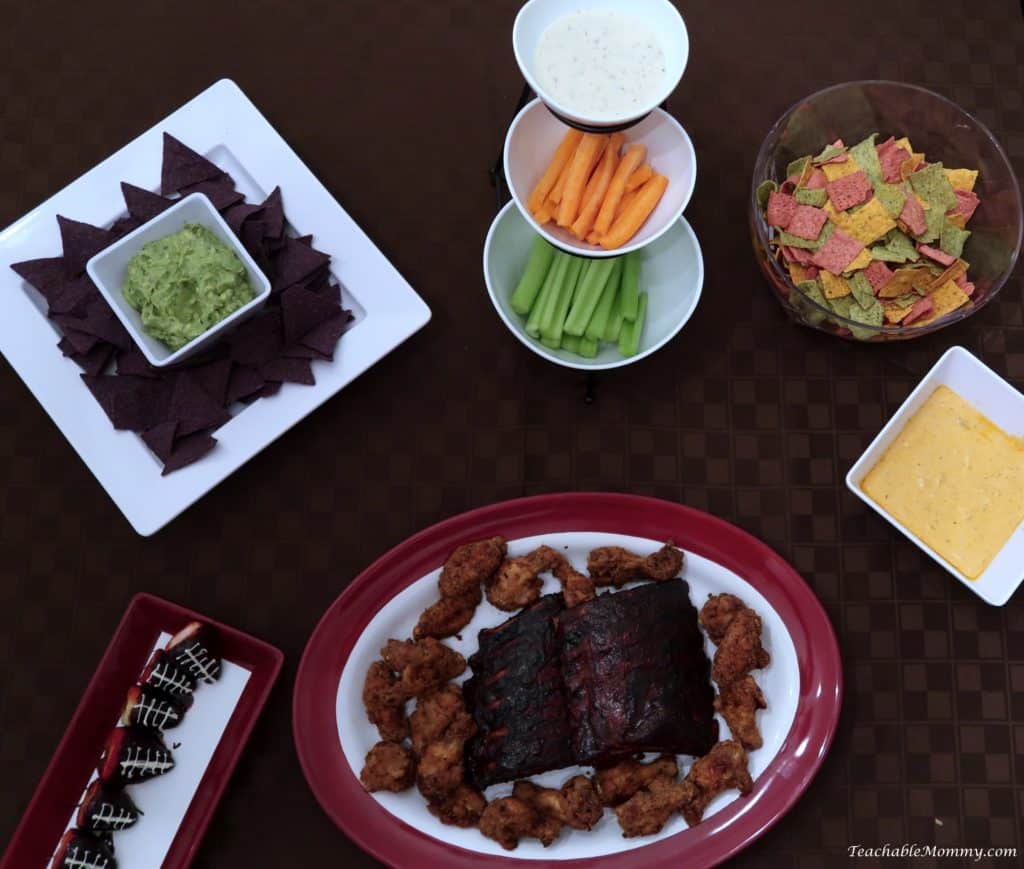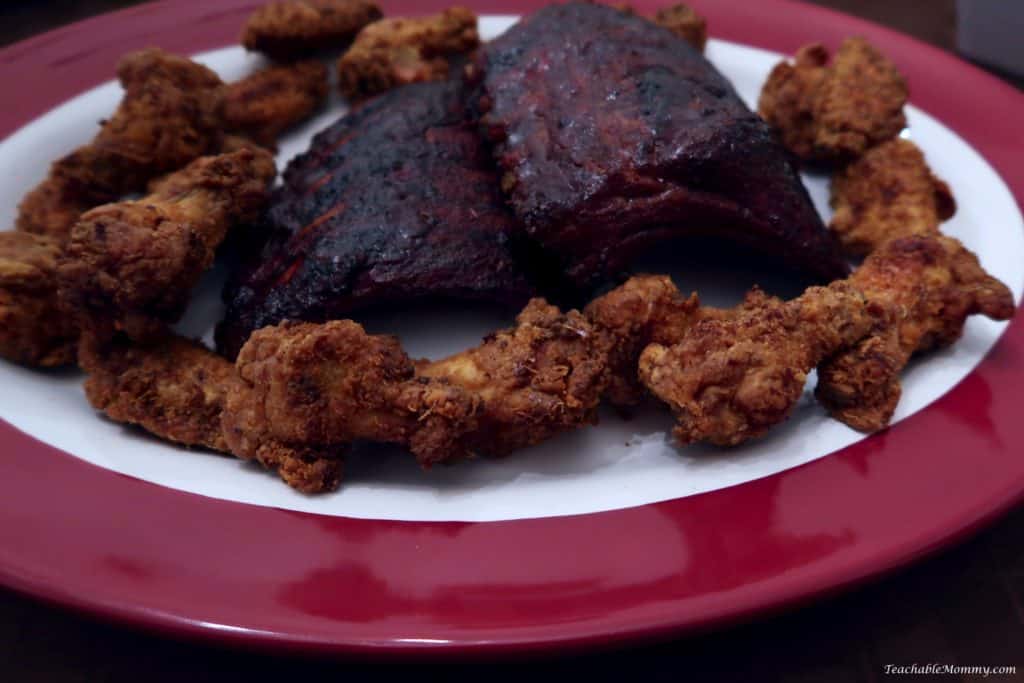 Those ribs tasted as good as they look. And no one is the wiser on those jerk chicken wings. They are made in house, just not this one!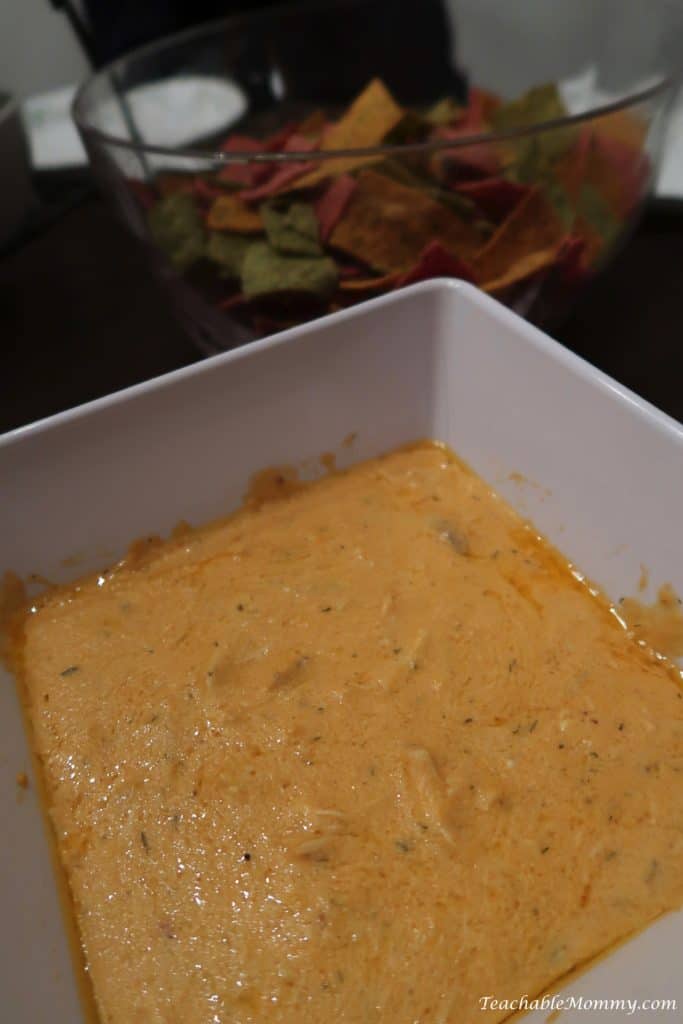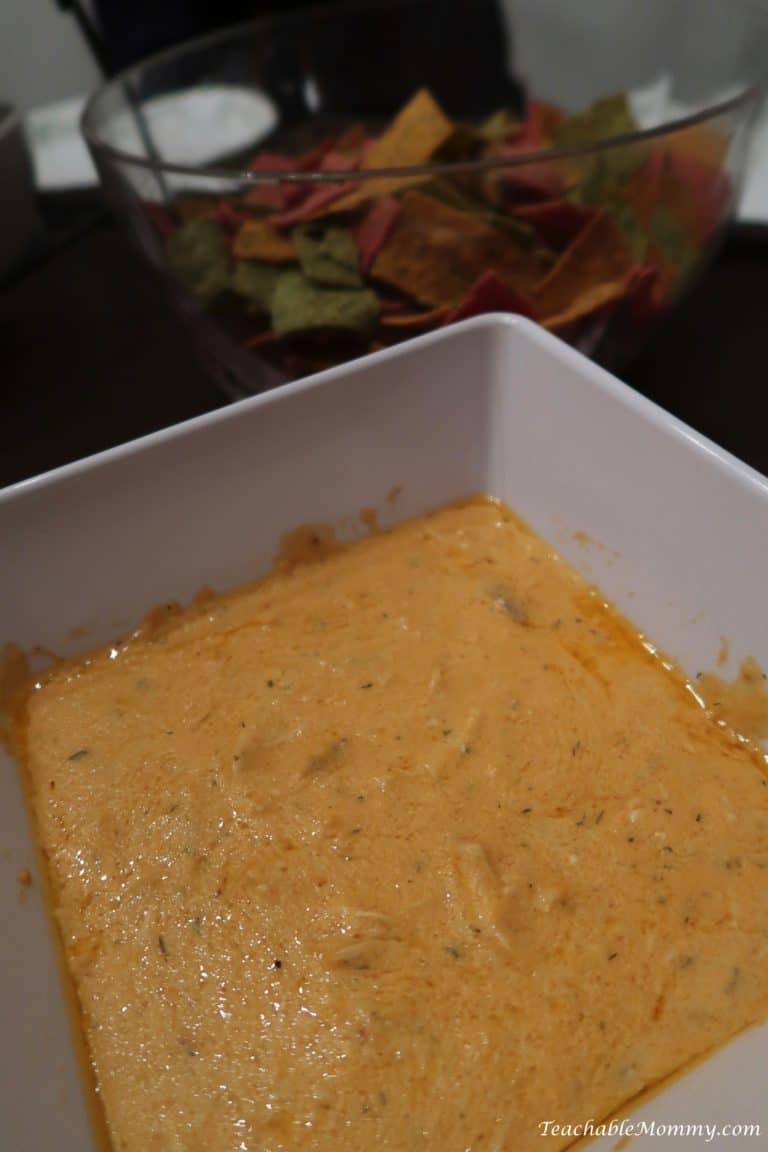 A little bit of kick but nothing that will burn your face off. Add more hot sauce for a fiery taste.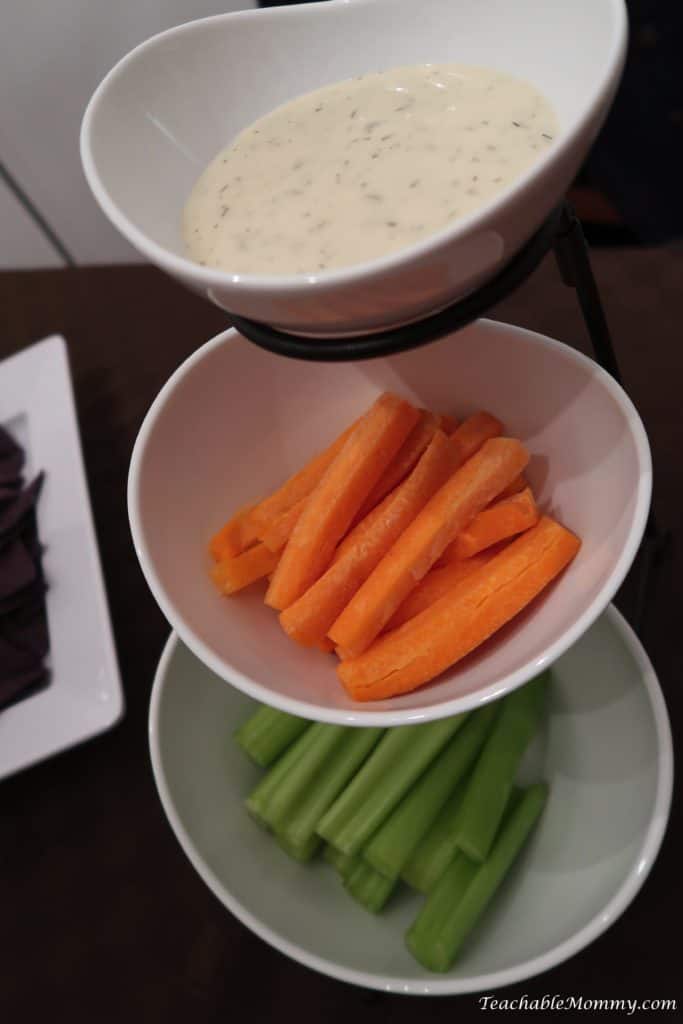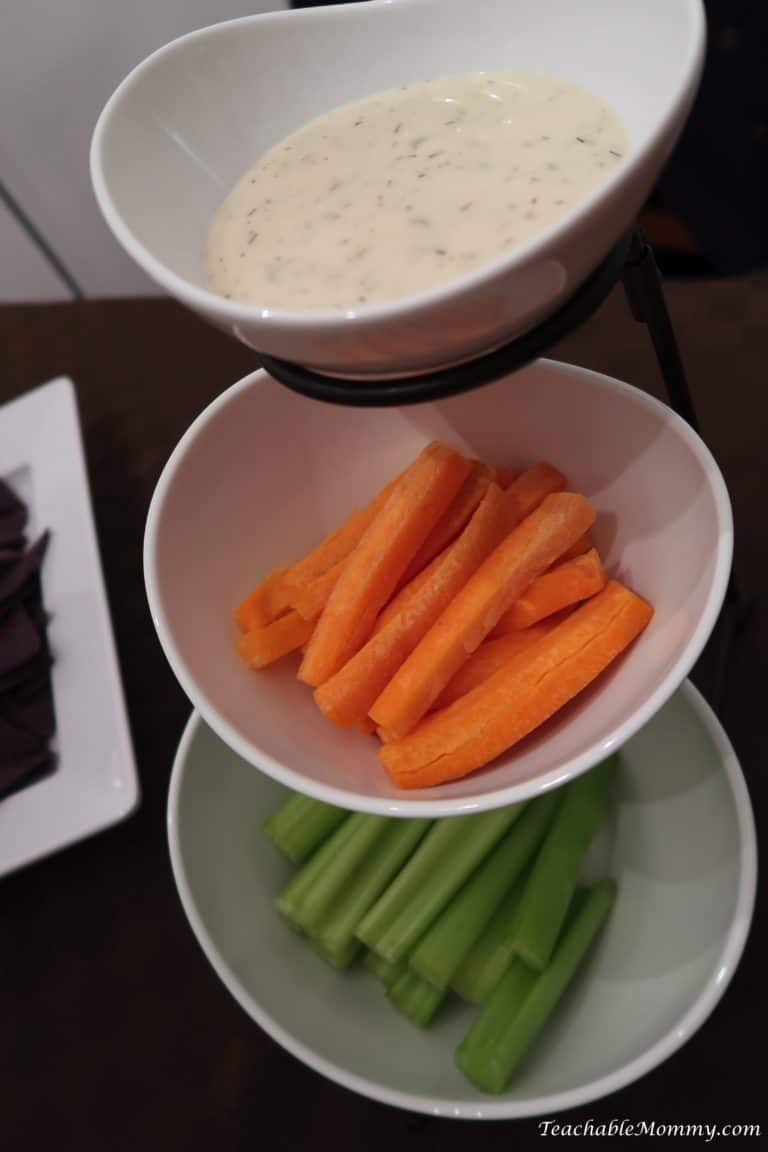 Veggies cut, washed, and ready to go in the bowl.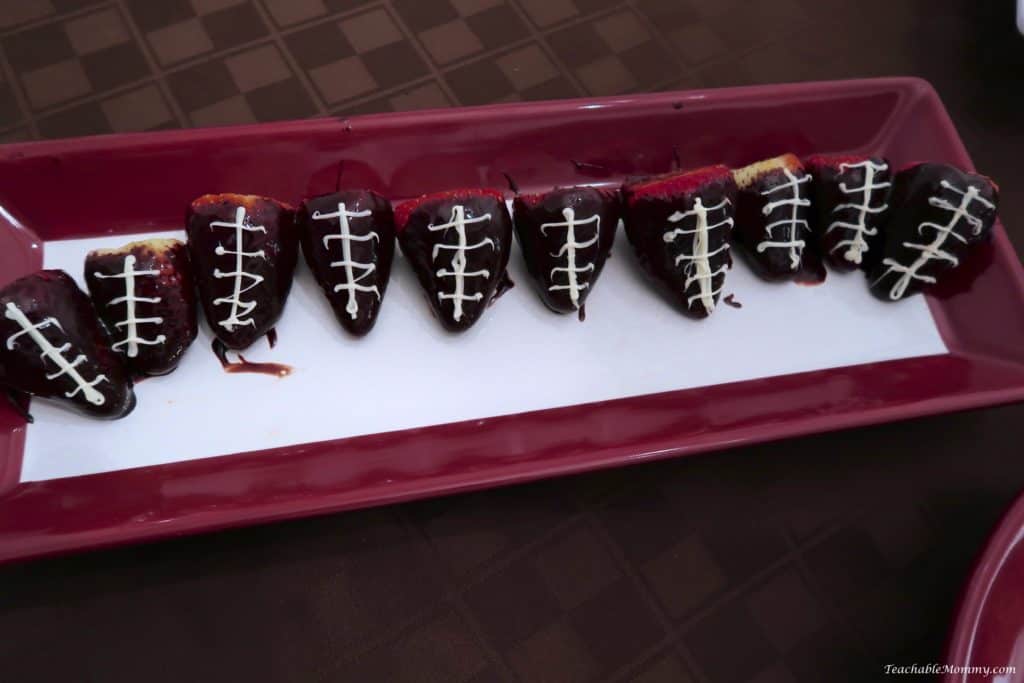 Messy but tasty. Maybe use a fork to enjoy these!
Now if only Whole Foods Market also offered a cleaning service for after the party!
Head over to the Facebook page to enter for a chance to win a $100 Whole Foods Market Gift Card!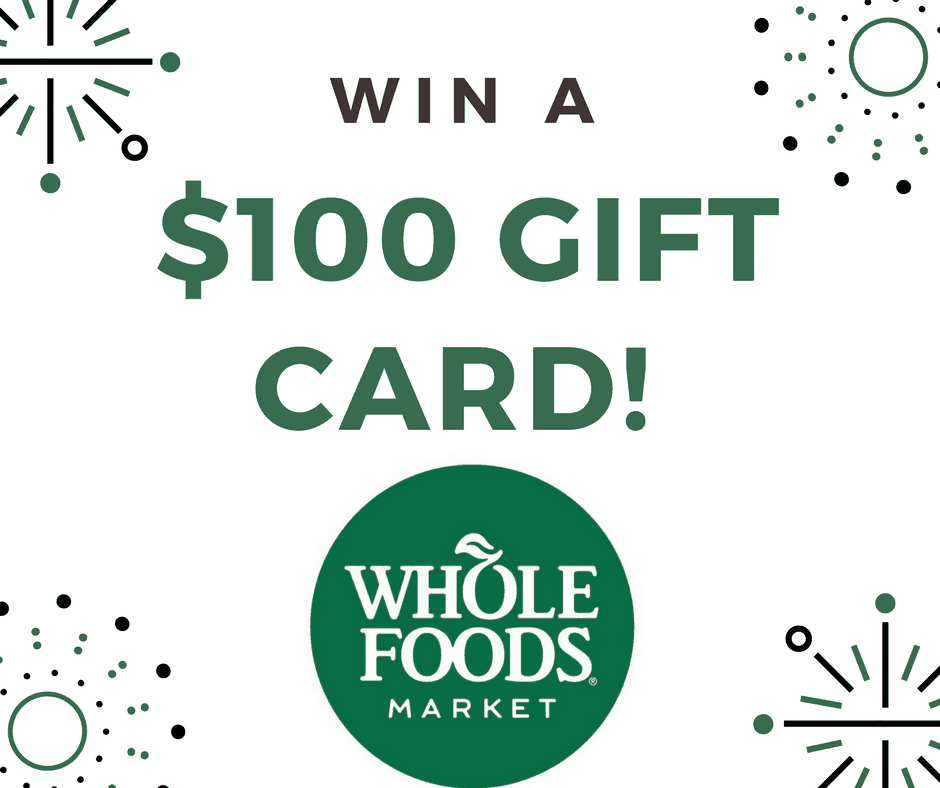 This post is sponsored by Whole Foods Market all opinions are my own.