Adventures await at our Moana party! When it came time to decide on a birthday theme for my daughter she knew exactly what she wanted. We all really enjoyed the movie, and up until the Beauty and the Beast soundtrack was released, it is all we listened to. I couldn't wait to plan this party and bring the tropical island vibes to our chilly neighborhood. How far will you go with these Moana birthday party ideas?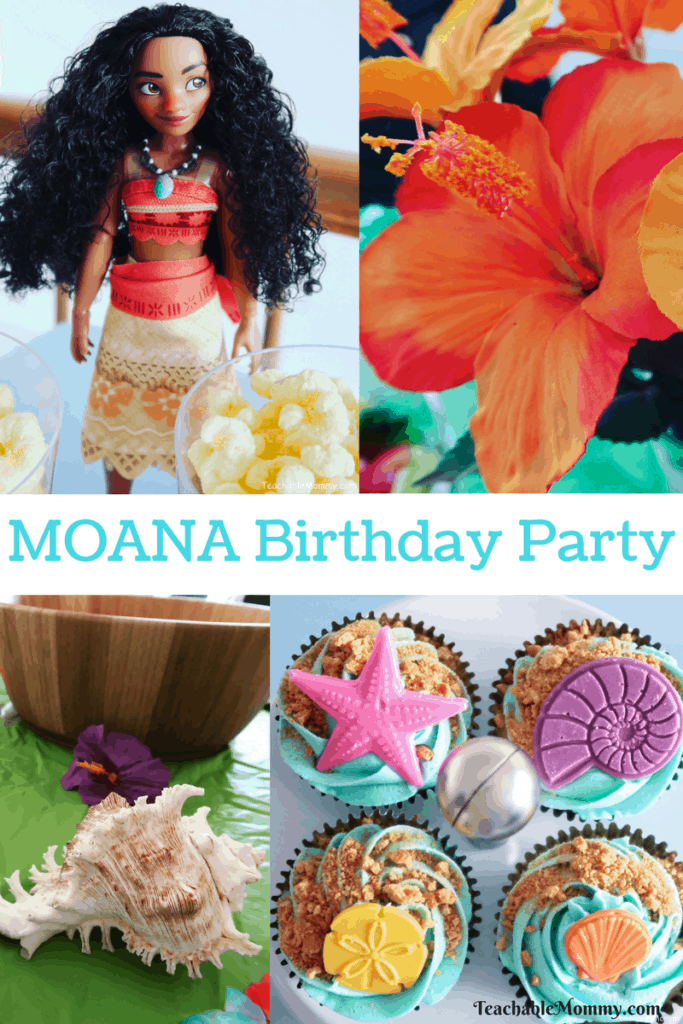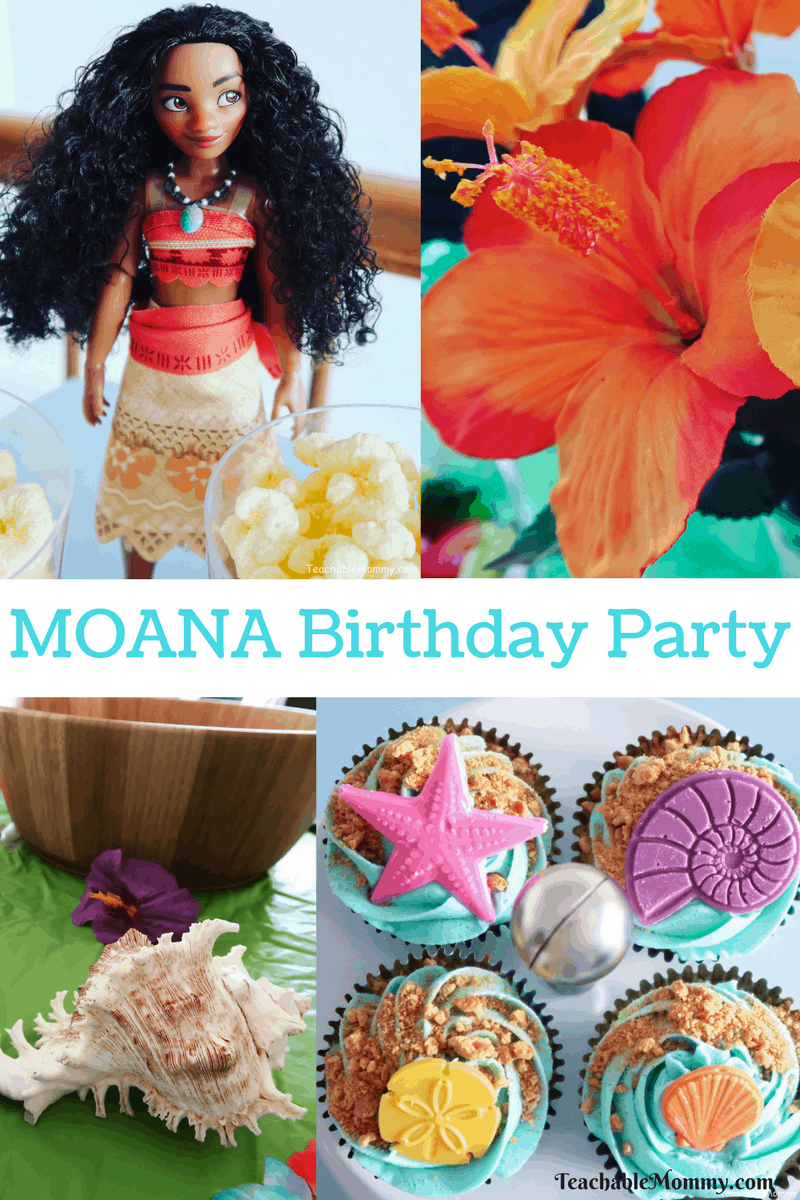 Moana Birthday Party Ideas
This wasn't my first go at a tropical themed party. A few years ago we had a Mickey Mouse Clubhouse Luau for my son. It was super fun and a lot of those decorations came in handy for this party.
Moana Party Goodie Bags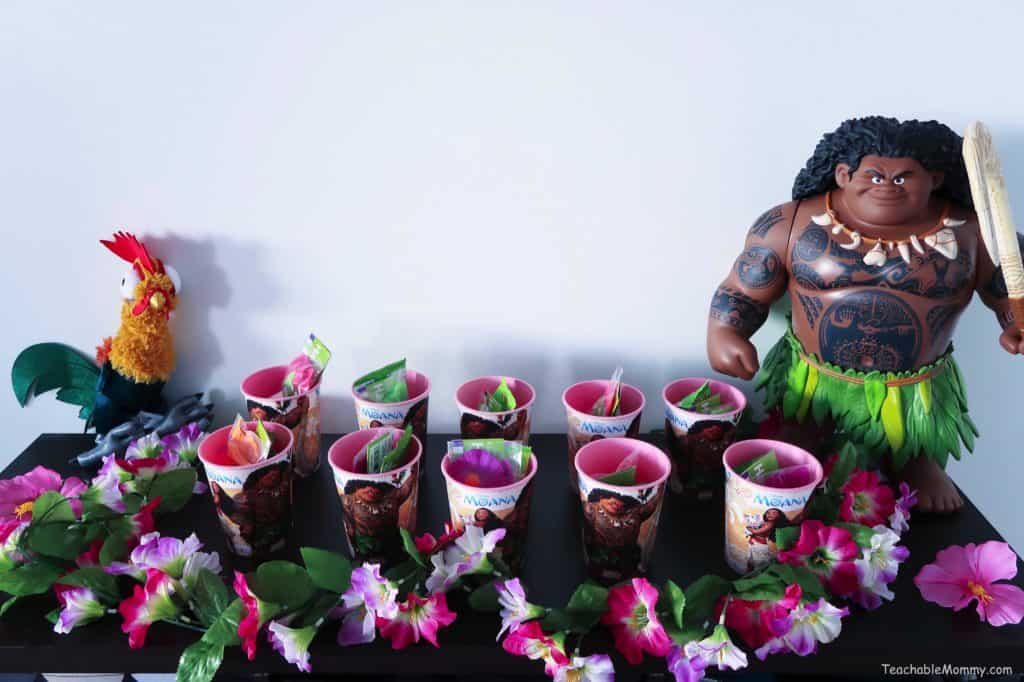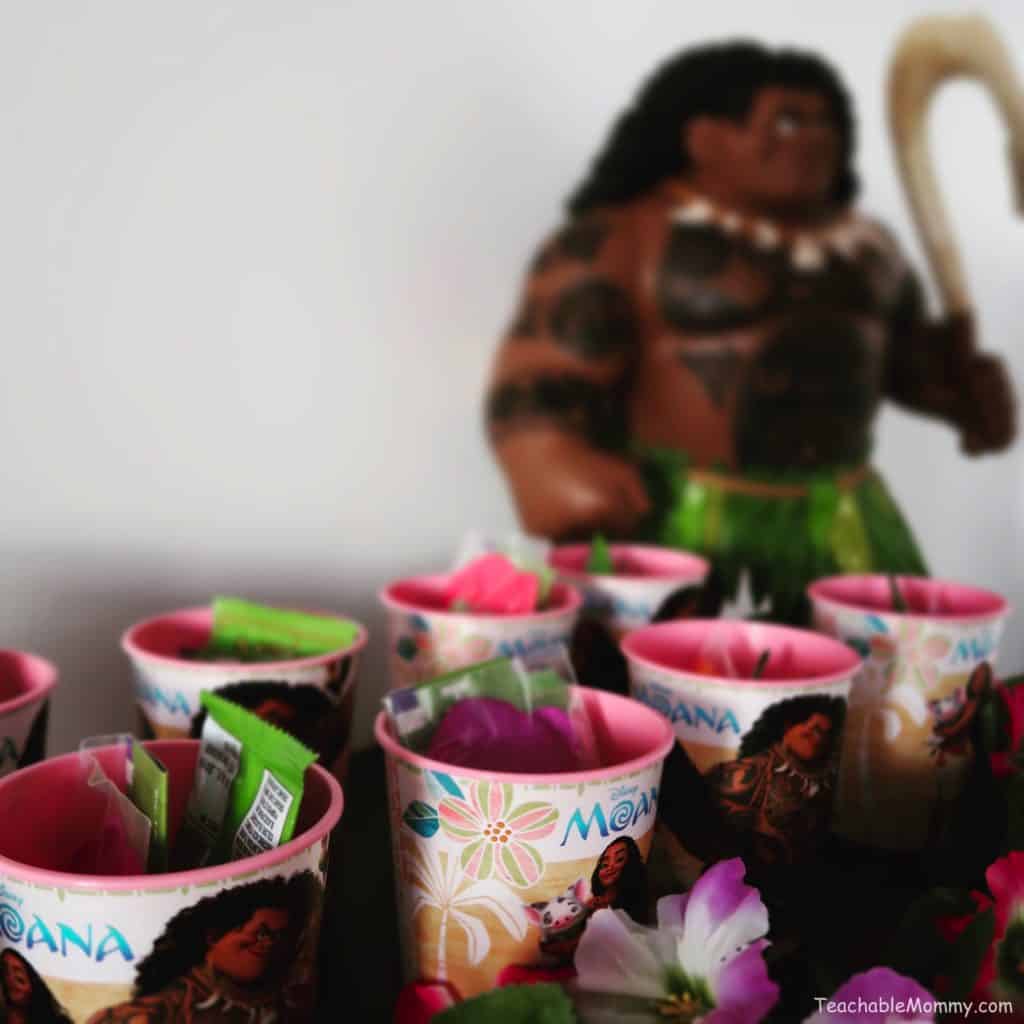 The goody cups were filled with hibiscus hair clips, tropical tattoos, organic snacks, and nail polish. Everything you need to get started on your own sea journey right? Luckily our Hei-Hei didn't try to eat anything.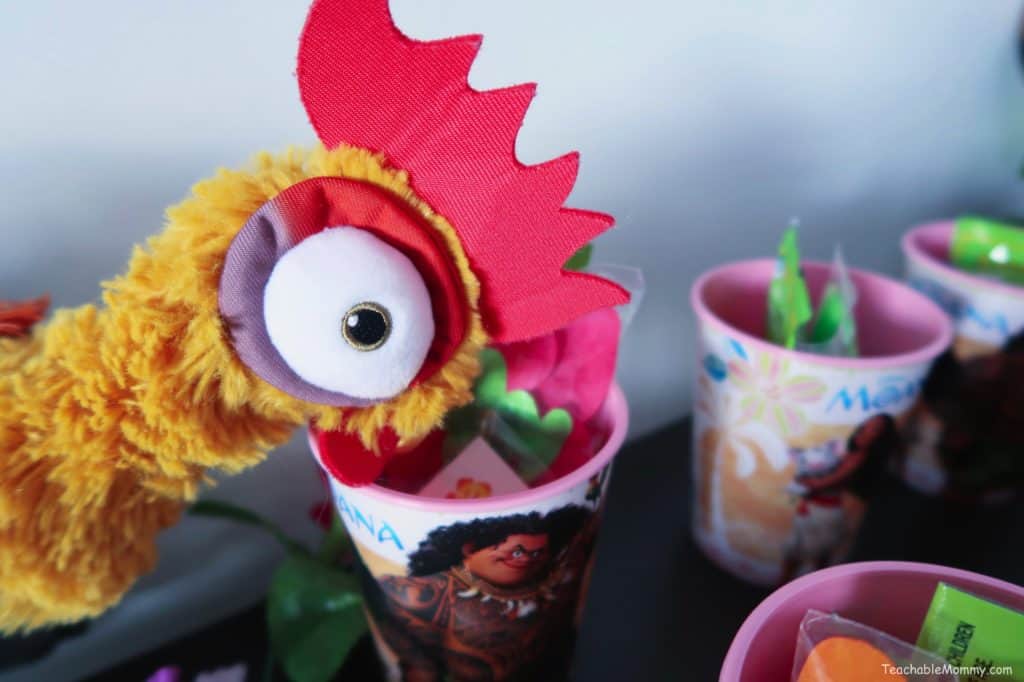 For the tablescape, I kept it simple with decorative flowers, sea shells, and the Moana plates.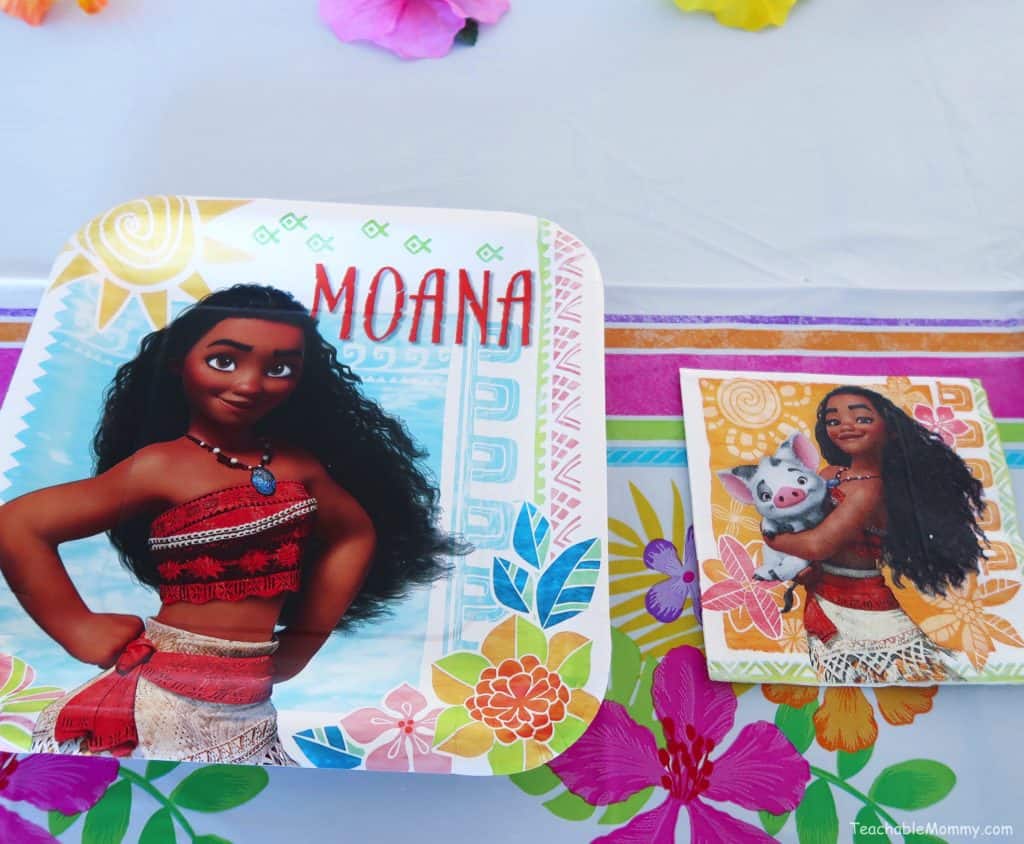 Moana Party Food
I adore this hula table skirt. It gives just the right pop to any table you adorn with it.
My daughter requested a salad and fruit. Got to love a kid who wants a healthy party! I also made ham and cheese sandwiches, Maui's Hook pretzels, and of course dessert. It can't all be healthy right?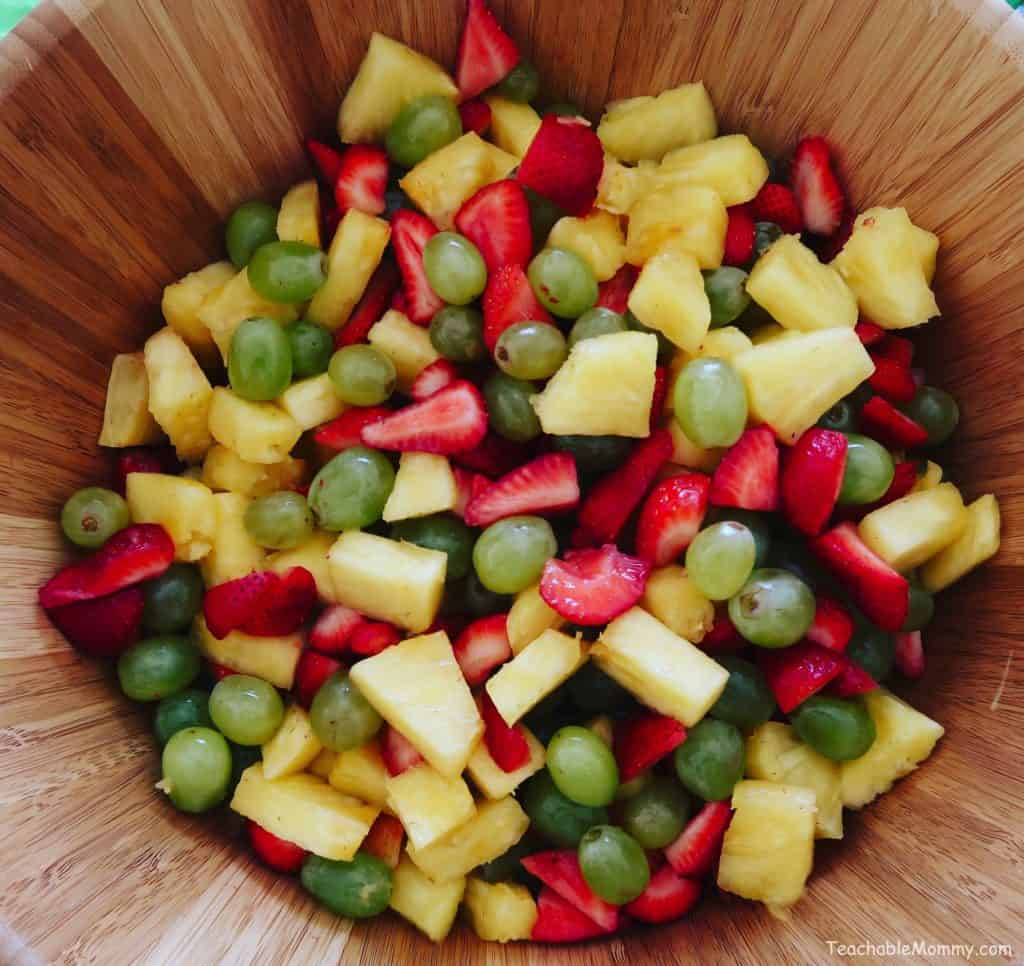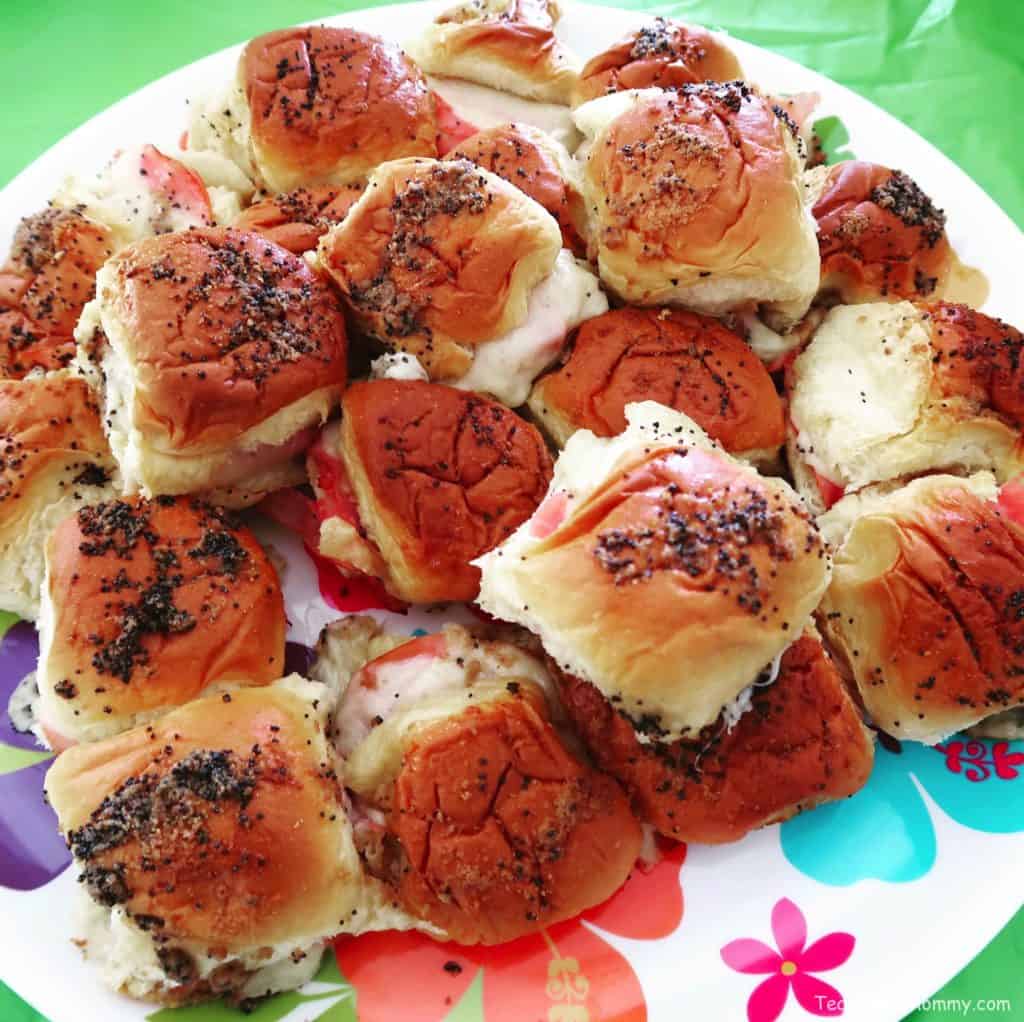 I sprinkled more flowers and sea shells on the island. The flower vase centerpiece is the same I used for the Mickey party minus Mickey.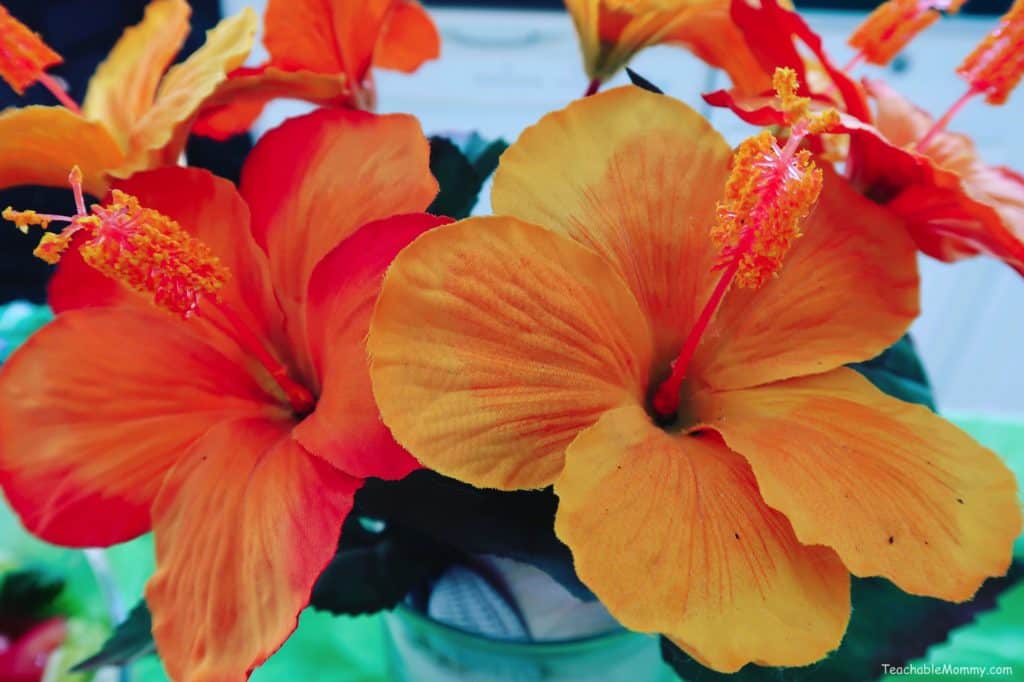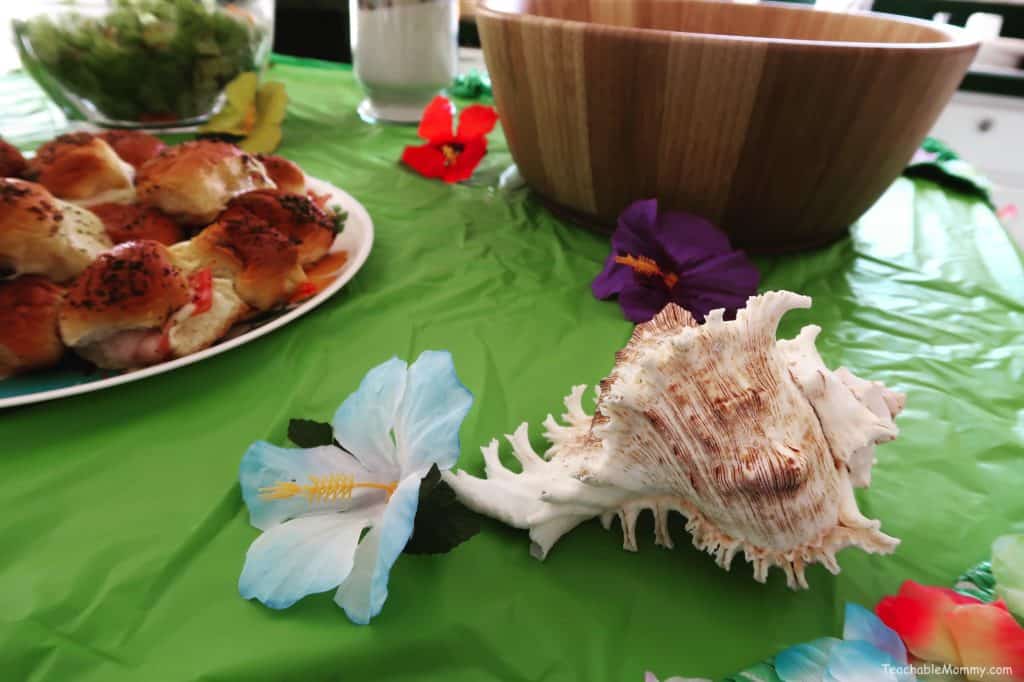 Yes I made the pretzels from scratch and no it was not fun. I do not own a bread maker and this was my first foray into making bread dough. So much work. But they tasted delicious. Recipe possibly coming soon if I can psych myself up to make them again.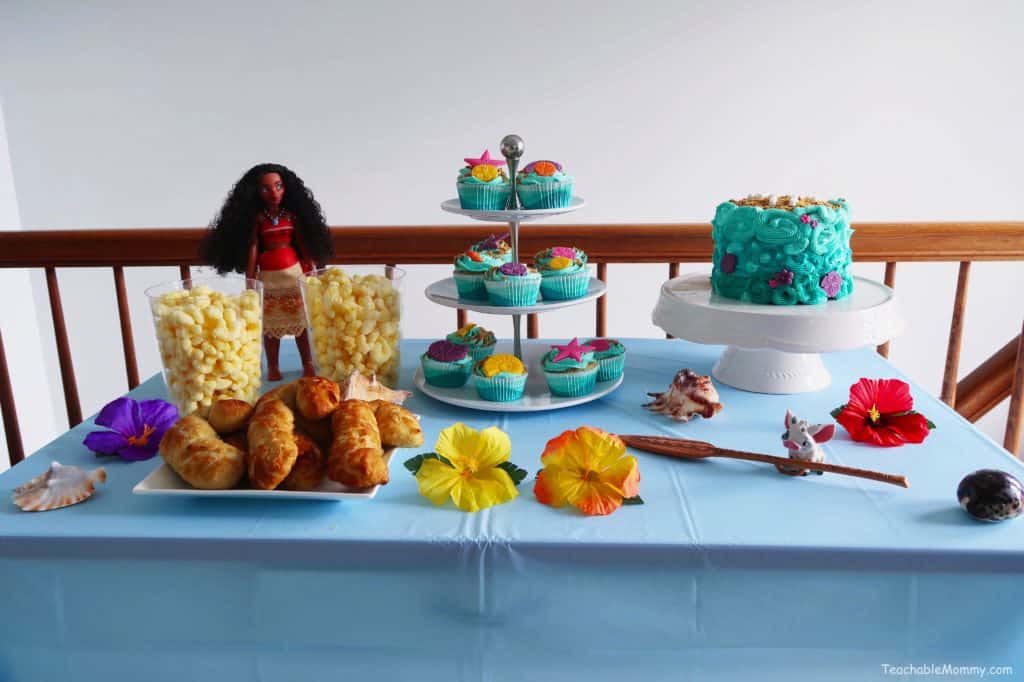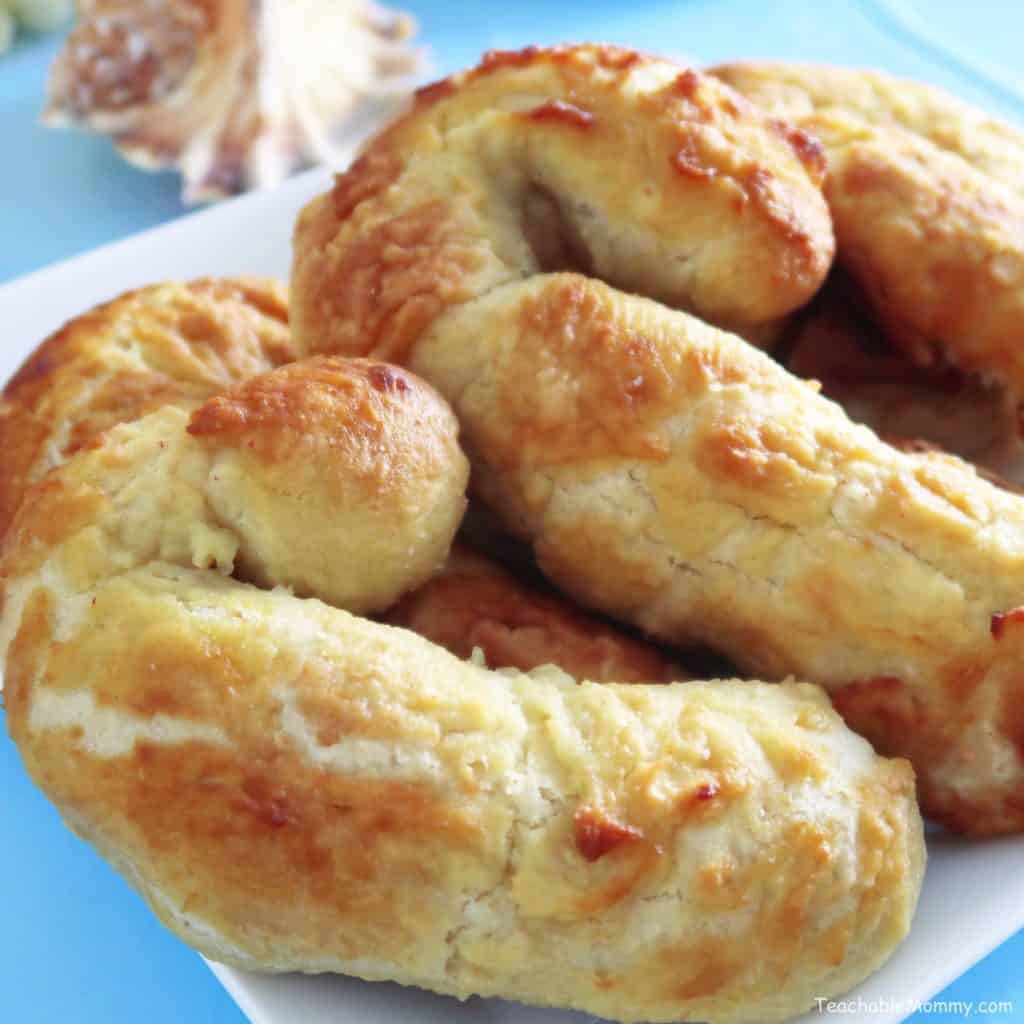 Moana Cupcakes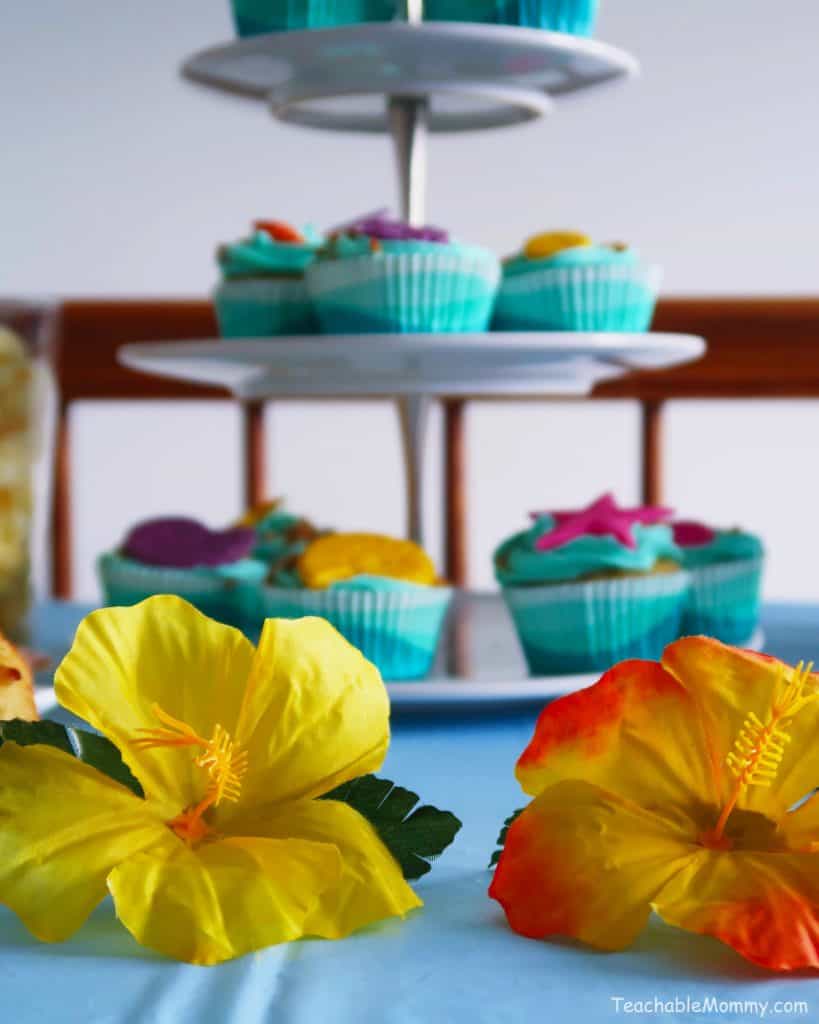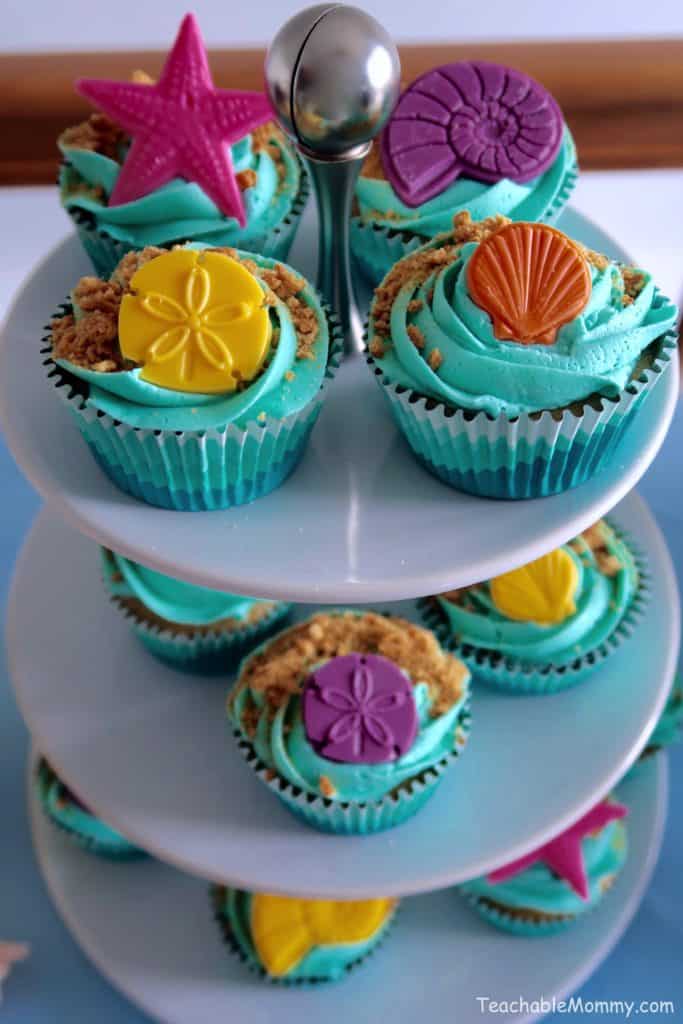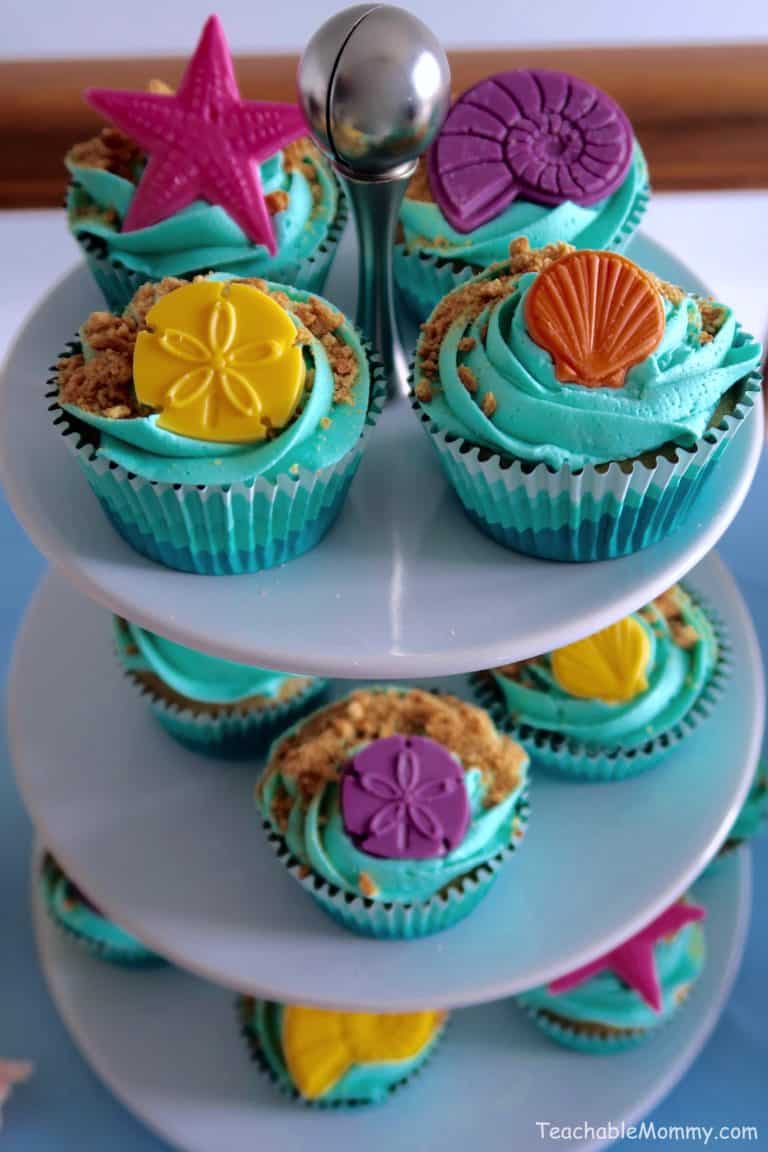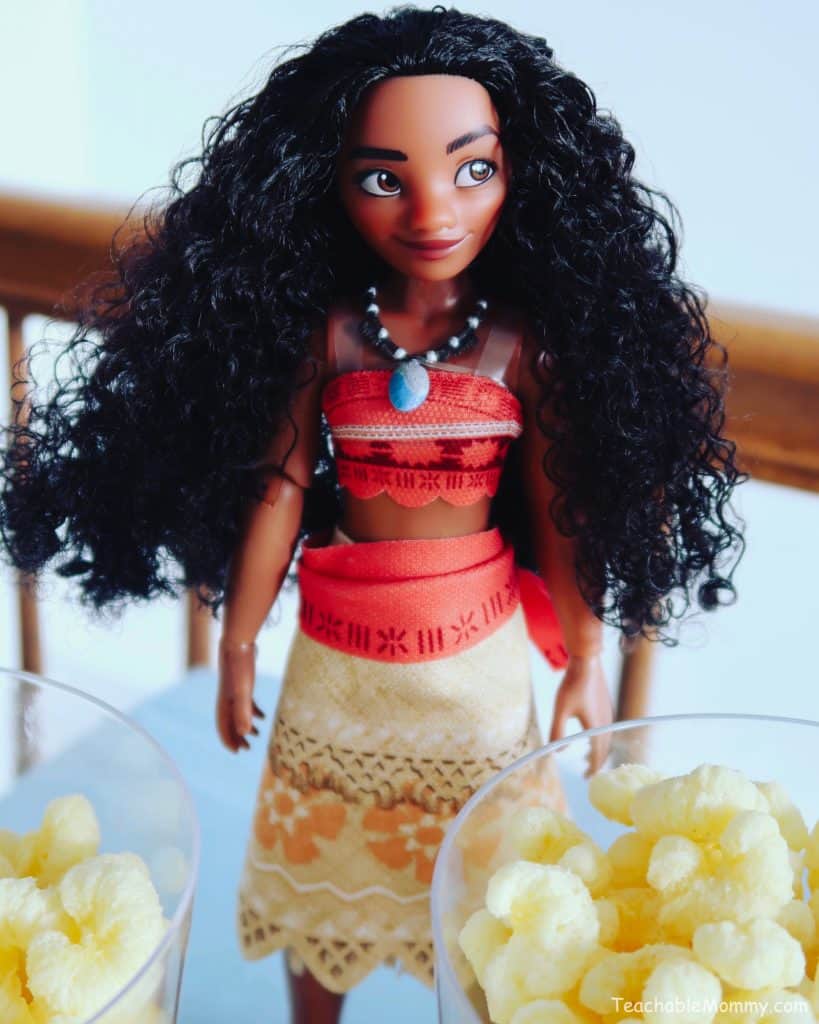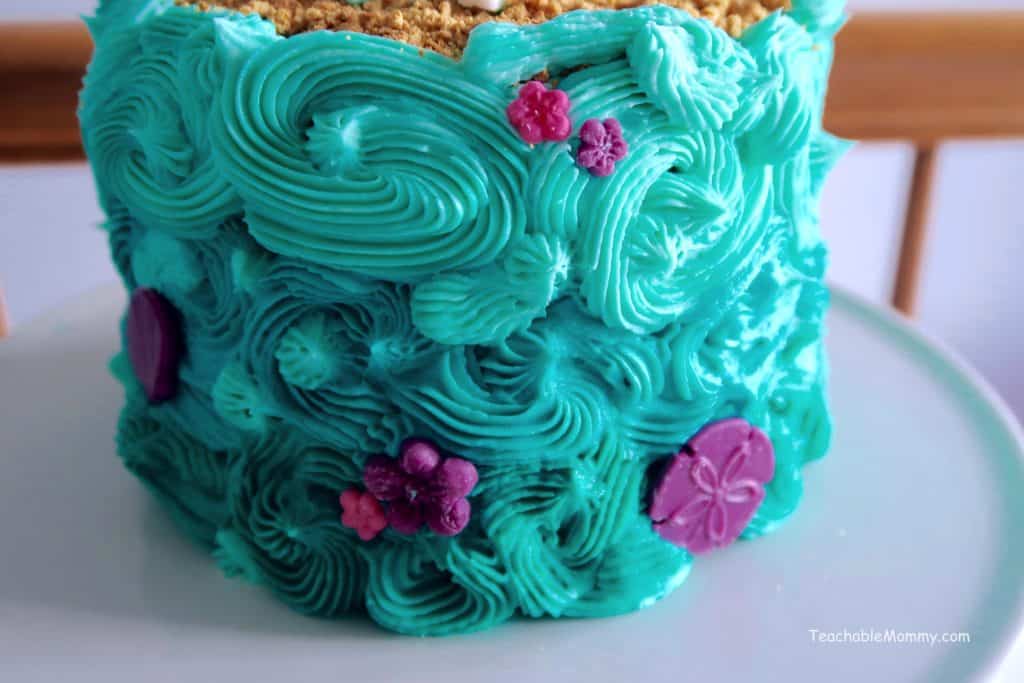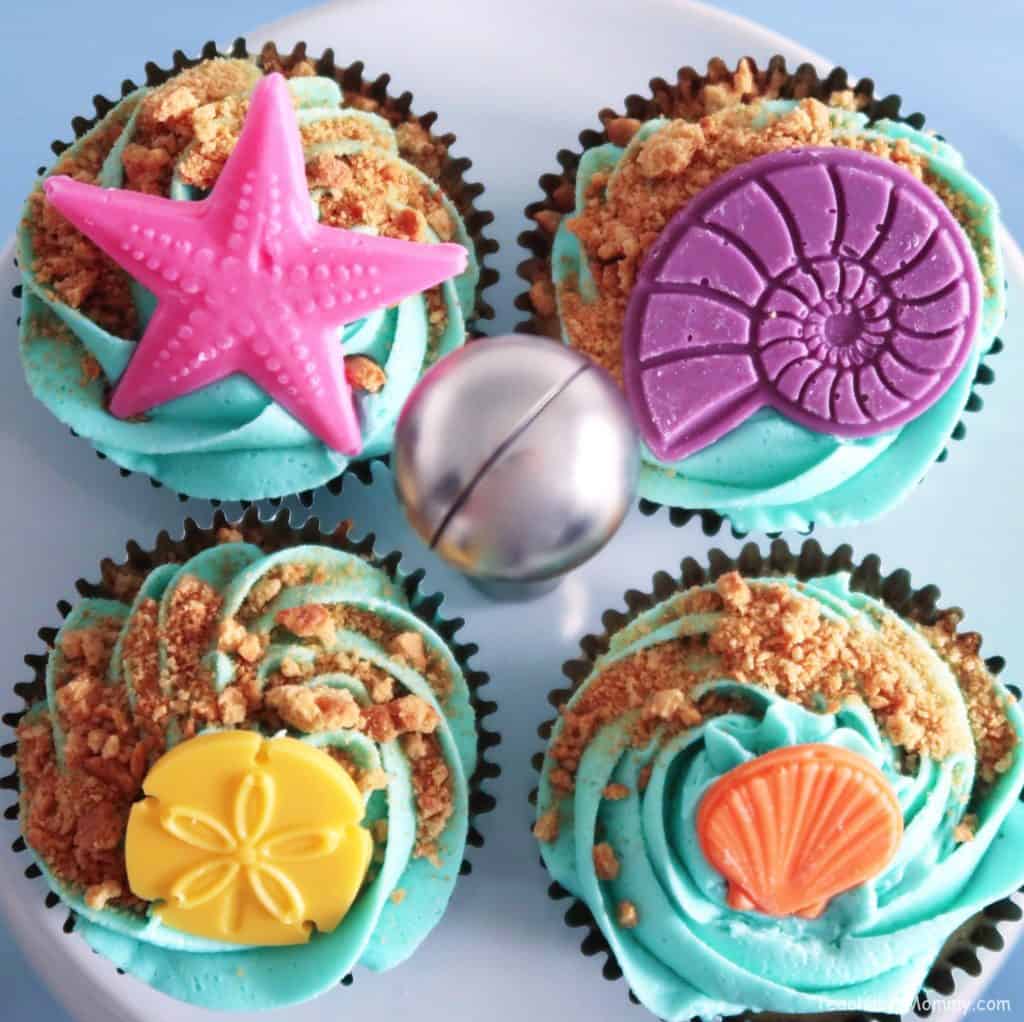 Ready to make waves? I have your full shopping list to grab everything you need for your Moana party.
For more Moana fun grab these free activities!