Calling all race fans! Cars 3 Road to the Races Tour has officially kicked off and is making stops all over the country prior to the movie's premier. These free events are full of fun for every Cars fan in your family. I cannot wait to surprise the kids when Lightning McQueen and friends roll into Washington DC May 10th! Check here to see the full schedule.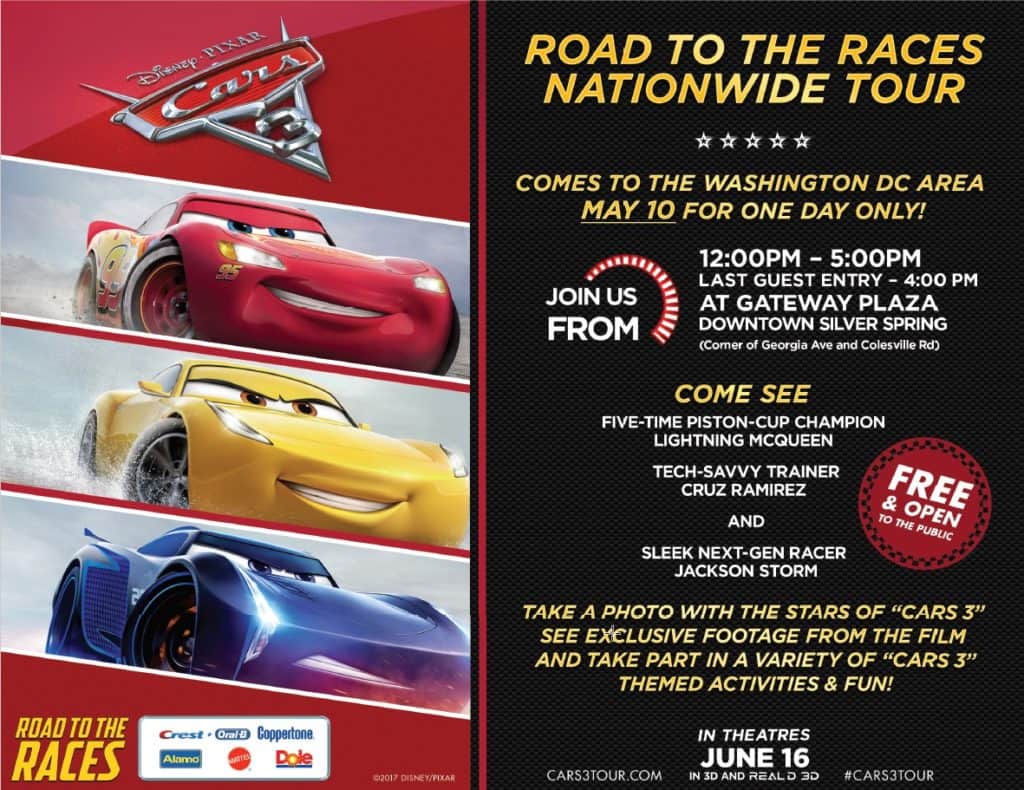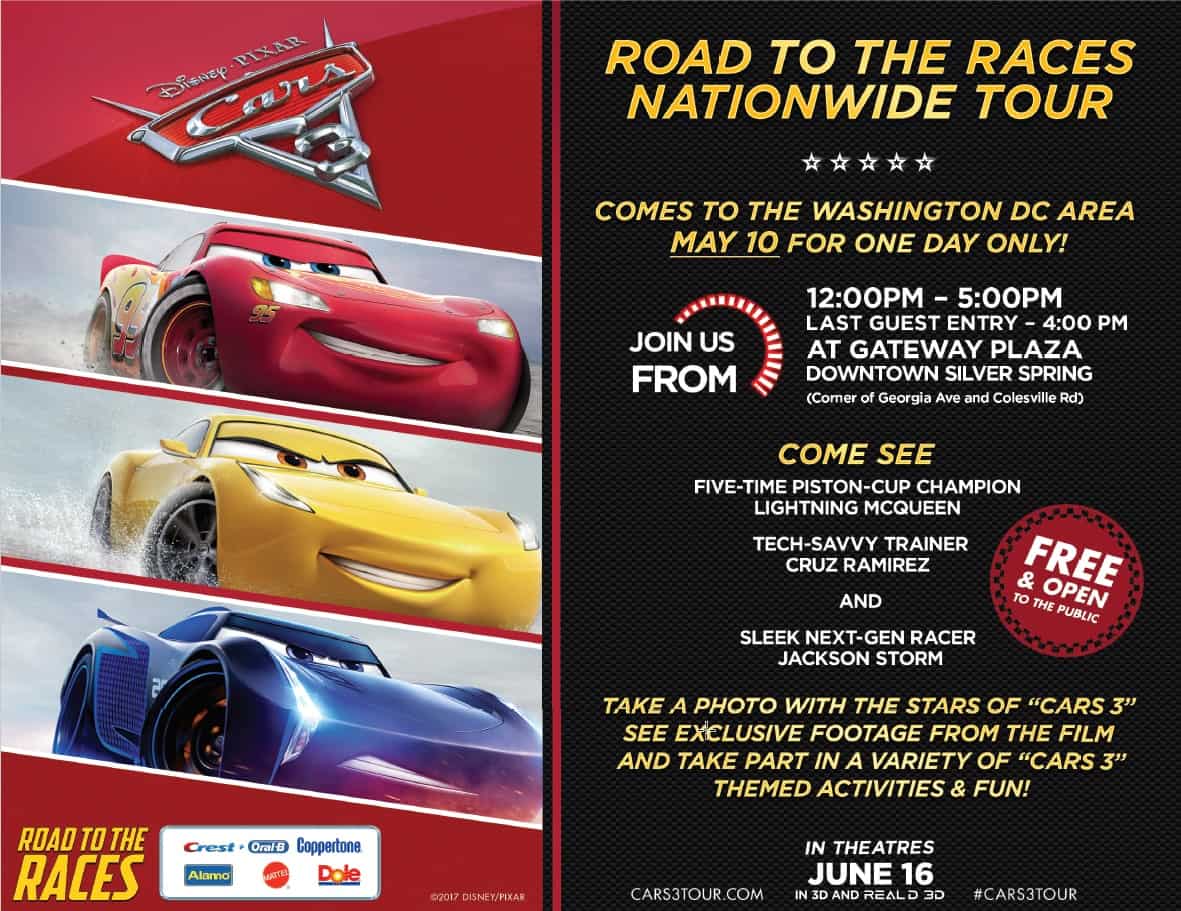 What to Expect
Alamo's street art booth will bring Cars 3 to life with a giant coloring mural featuring Lightning McQueen and friends. Plus pick up a color pencil pack souvenir.
Coppertone is creating a racer pit crew that encourages visitors to take part in a tire-changing activity and photo-sharing opportunity.
Crest and Oral-B will be providing fans with an opportunity to create a digital postcard with Lightning McQueen and get Cars themed oral care products.
Dole, will help us all recharge our batteries with sample high-octane fruit and vegetable smoothies, "Cars 3"-inspired recipes, and more.
Mattel will have an interactive play area, which sends Lightning McQueen and other racers down the gravity drop and launches them into action. You will get to see a lot of the new toy sets featuring scenes and characters from the new movie.
Photo Opp
Everyone will get a chance to take pictures with the stars of Cars 3. No not Owen Wilson, Lightning McQueen! I have met Lightning and Mater up close at Disney World. Trust me, they are awesome in person!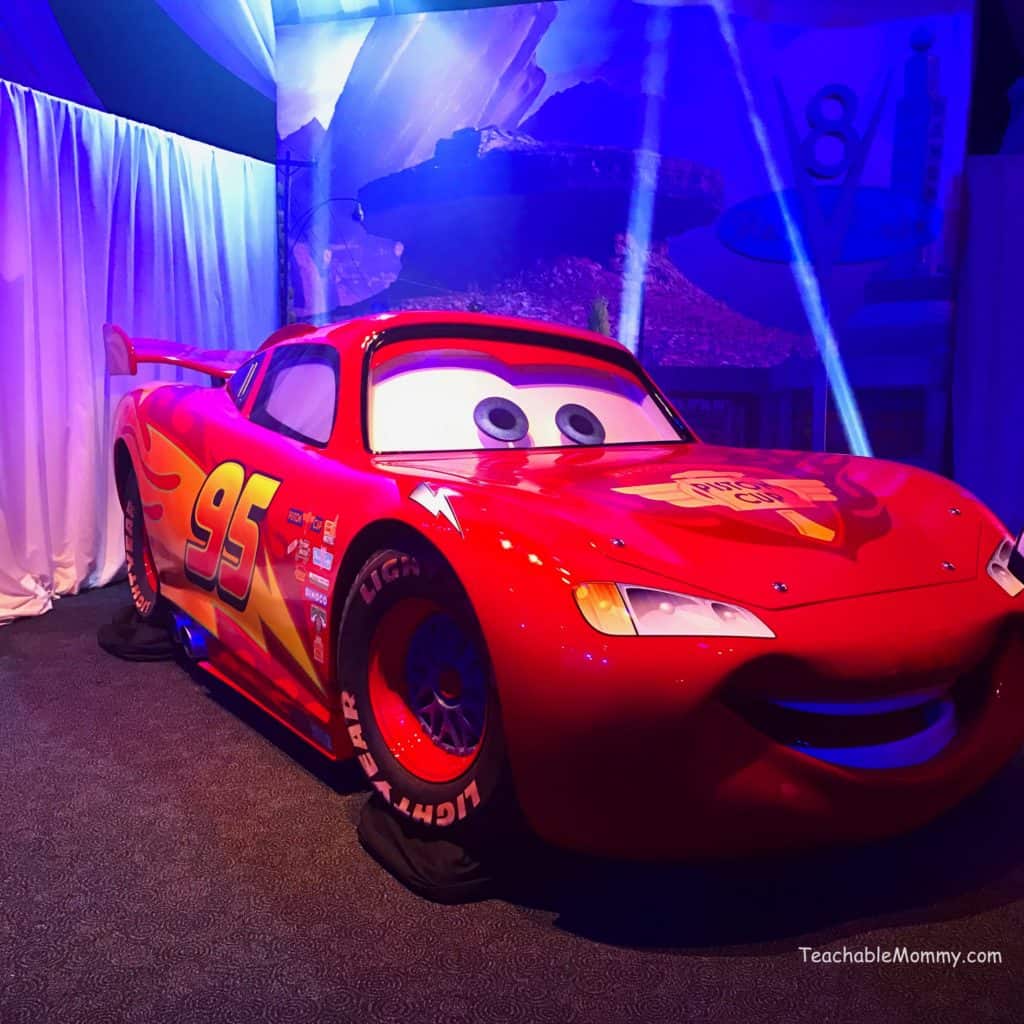 Sneak Peek
Don't forget to stop by the Cinetransformer Mobile Movie Theater for a special sneak peek at Cars 3!
Cars 3 is in theaters June 16th!