What I loved about our interview with Rose Tico Kelly Marie Tran was how sweet and honest she was with us about her experience with this movie. Her positive attitude of keep working towards your goals even when no one else believes in you, really inspired me. Sometimes it is easy to lose sight of what we want to do when those around us and life in general tell us our dreams will never happen.
Kelly was so sweet and we made her cry. But to be fair her crying made us cry, or at least me! I'm excited for you all to meet Rose and see the courage and determination of her character in The Last Jedi.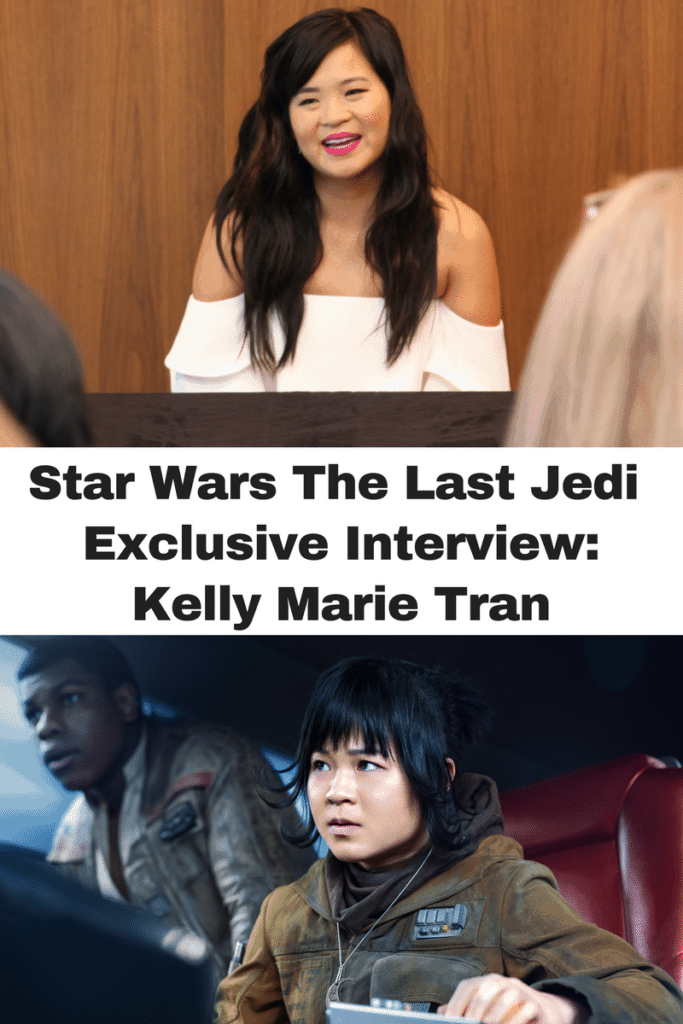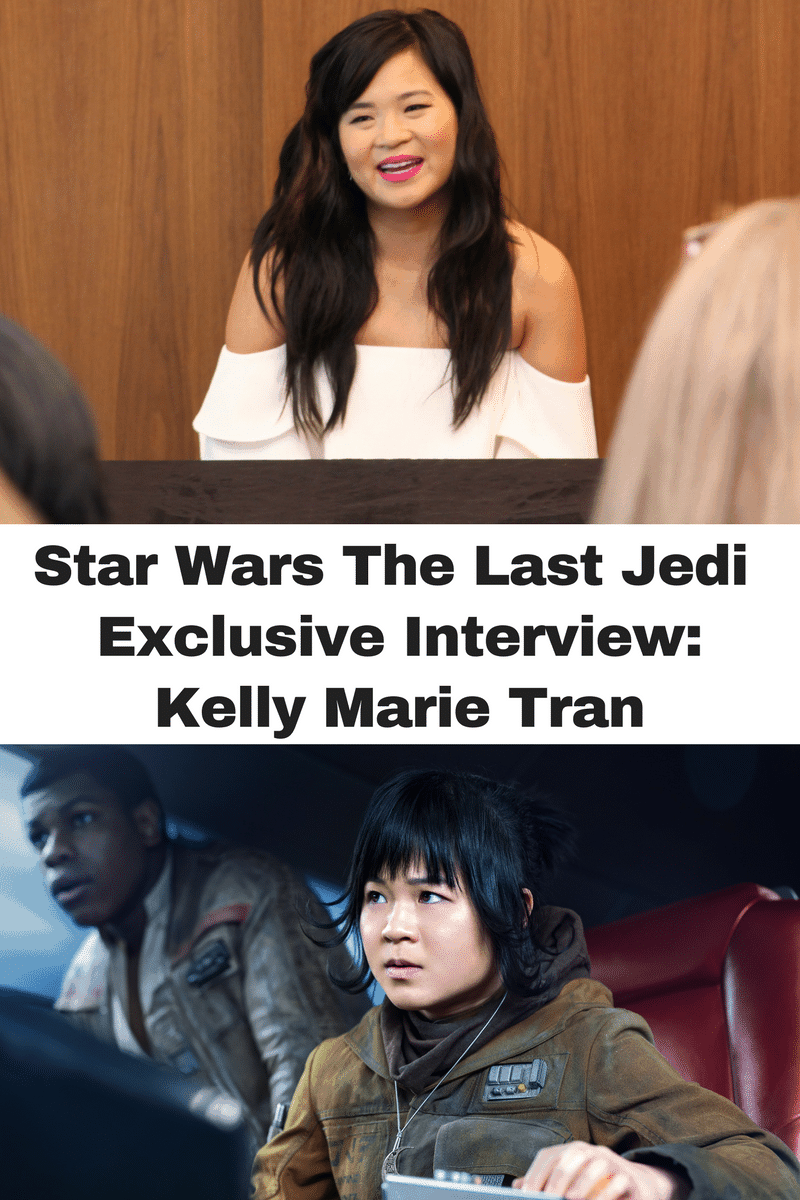 On how she got involved with Star Wars:
The first audition I had was back in 2015. And at this point I had been pursuing acting for about seven years.

So that first audition came in, and I remember thinking, this is crazy. There's no way I'm gonna get this. And so that feeling kind of traveled with me from the beginning to the very end. And it served me, because I was so sure in my mind and in my heart, that I wasn't going to get it, that I was free to be present and have fun.

There was none of this, like, oh my god, I'm gonna get this. There was none of that. It was, there's no way in hell I'm gonna get this. I'm just gonna have fun with the people who are here. It was a five-month audition process. And it included a surprise chemistry with John Bodega. (Laughs)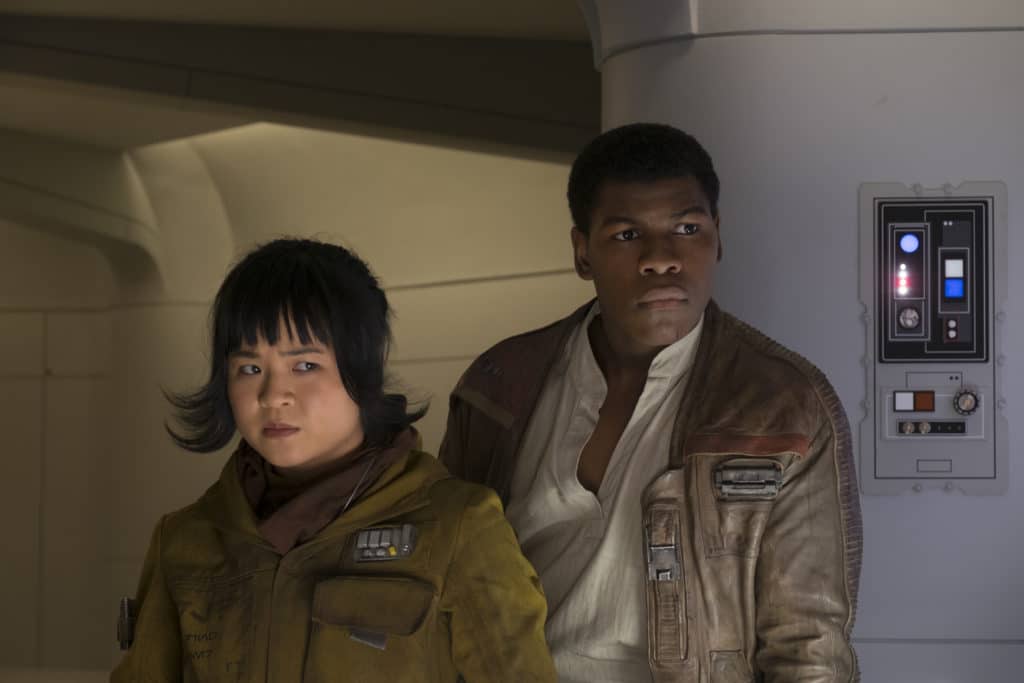 After the whole audition process and trying to land a role for so long, what was it like finding out you got the part?
So I was still working my day job. (Laughs) I was working at an office (as) an assistant and I got this email from my agent saying that Rian wanted to meet with me before the Thanksgiving break. It was like either he's gonna be like "you have it", or it's gonna be "look, nice try kid." (Laughs) I was so nervous going to that meeting, and I remember sitting in the waiting room, picking up the book that was on the table, and (thinking) I'm going to casually read this book. I'm so casual. (Laughter) Then Rian got there, and he was like 'Kelly, come on up.' We go into this room and at first there's a little small talk. Then he says, I want to offer you this role.

And I had imagined this moment.

I'm gonna cry right now. (Tears up) I had imagined this moment for so long. I thought that I would be so ecstatic, and I'd be jumping up and down. When it happened, I was so scared. I just was silent for a full minute, staring at the floor. I was treading water for so long, I never thought I would get to the end of the pond. Or the lake. Whatever it's called, I don't know, I made that up just now. (Laughter)

I never thought that I would actually get there. So I never thought 'this is what I'm gonna do when I get there.

There were definitely moments of just being so horrified. When I finally got to set it felt like home. It felt like I was in someone's backyard making a small movie with my friends, which says a lot more about everyone else involved than about me. Everyone was so welcoming, and open. I don't know that as an actor you could have a more fulfilling experience than that. Just the ability to collaborate, and really work with people.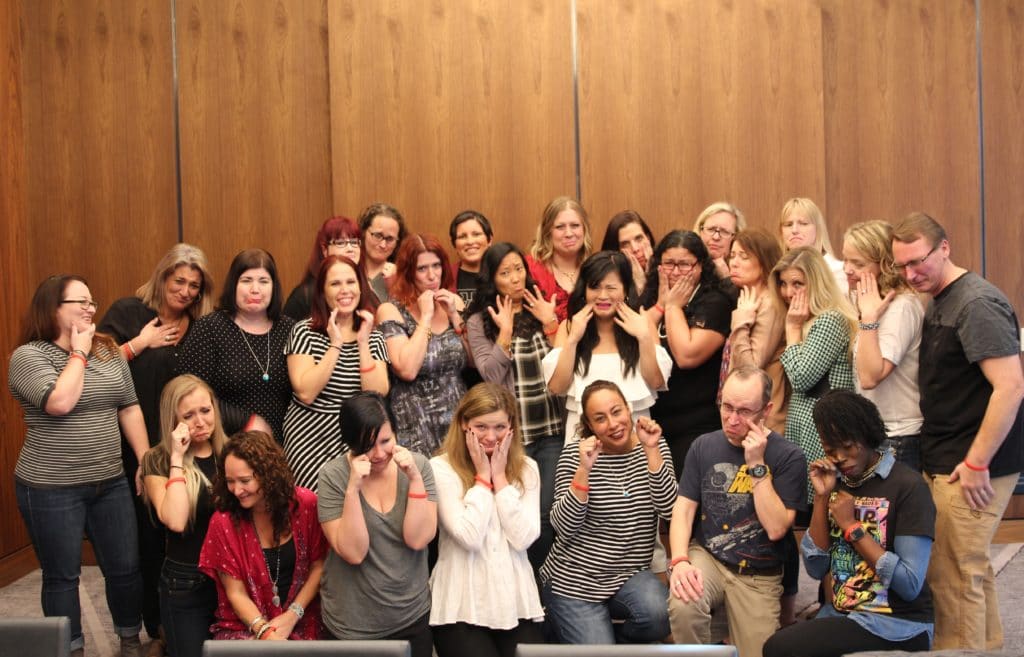 When we took our group picture, it was Kelly's idea to have a crying pose since she and a lot of us in the room, teared up during this part of the interview.
Star Wars has meant so much to so many people over the years. What was Star Wars to you as a child?
Star Wars is such a family oriented thing. So a lot of parents had seen the original movies and passed (them) on to their kids. My parents, when the first movies came out, were still in a different country. My parents are both Vietnamese refugees. They aren't from this world at all. They don't work in entertainment. So growing up I didn't watch Star Wars. I was aware of it. I never really saw it. And I think that that gave me this kind of wonderful freedom. When I was auditioning for this movie I never thought to myself "How can I make this more like something I had seen? How can I make this more like the characters that are so iconic to all these people?" I had this gift of being able to look at that paper, and just be what I thought was honest and what I thought Rian had written onto that paper.

Obviously after you get it, you watch all these movies, and there's nothing but just amazement, especially those original films. You watch them now and they're still incredible, and how innovative they were during the time, and the idea that they were so groundbreaking when they first came out.
So the character of Rose has done so much for diversity in film and changing our perspective of Star Wars. What are you hoping that Rose's character accomplishes once we actually see her in action, for yourself and for future Star Wars generations, who now have a strong female Asian role model to look up to?
I thought about that a lot. And it feels like such an honor, but also a lot of pressure. I knew what it was like to grow up in a world where I never saw myself in anything. I would like to hope that in some way, this character is such an example of someone who doesn't necessarily belong in this world. She works in maintenance. She works behind pipes all day. She's not a star pilot. She doesn't have magical powers. She's not a princess. She's someone who is just in every woman, essentially.

And these people… you don't necessarily see in these stories, but that are so crucial to the idea of the resistance. Without these people that are fixing the ships, Poe couldn't go fight the First Order! So of course, they're important. But no one ever really sees them, or talks about them. They're always just running around in the background. If this character could mean anything, I really hope that she portrays the idea that even if you are someone who's kind of in the background, who's not in the spotlight, who's not a princess, you can still make a difference. You can still rise up to any challenge that comes to you.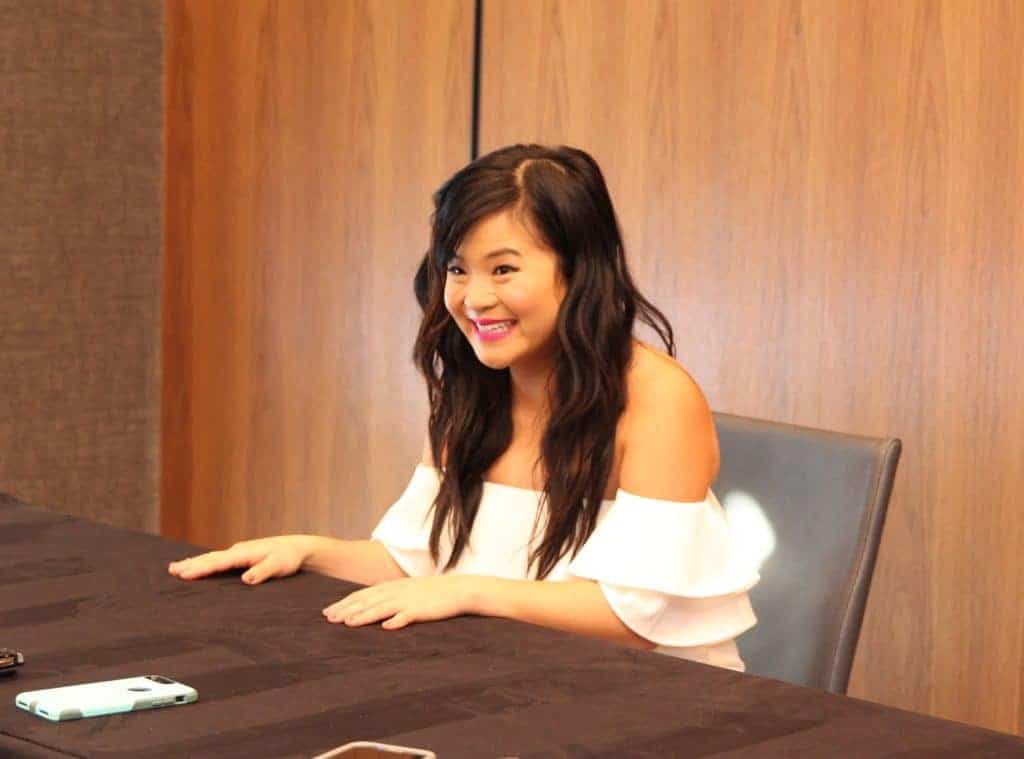 I can't imagine what it would be like to see my face on action figures and packaging for a movie!
Ooo! (Laughs) It's bizarre. It's really insane. I don't know that I understand it at all. I feel like whenever I see something with my face on it, I'm just…that's not me. It's like a very out of body experience. And because this movie hasn't come out yet, and because I think I'm just very normal looking, and I dress very normal in everyday life, I've never been recognized outside of being in association with the cast.

But other than that, everything in my life is really normal. Like, I run outside, and I go to the grocery store, and no one's ever recognized me. So having merchandise and things like that, it doesn't register with me still. I don't know that it ever will. I'll have to let you know. (Laughter)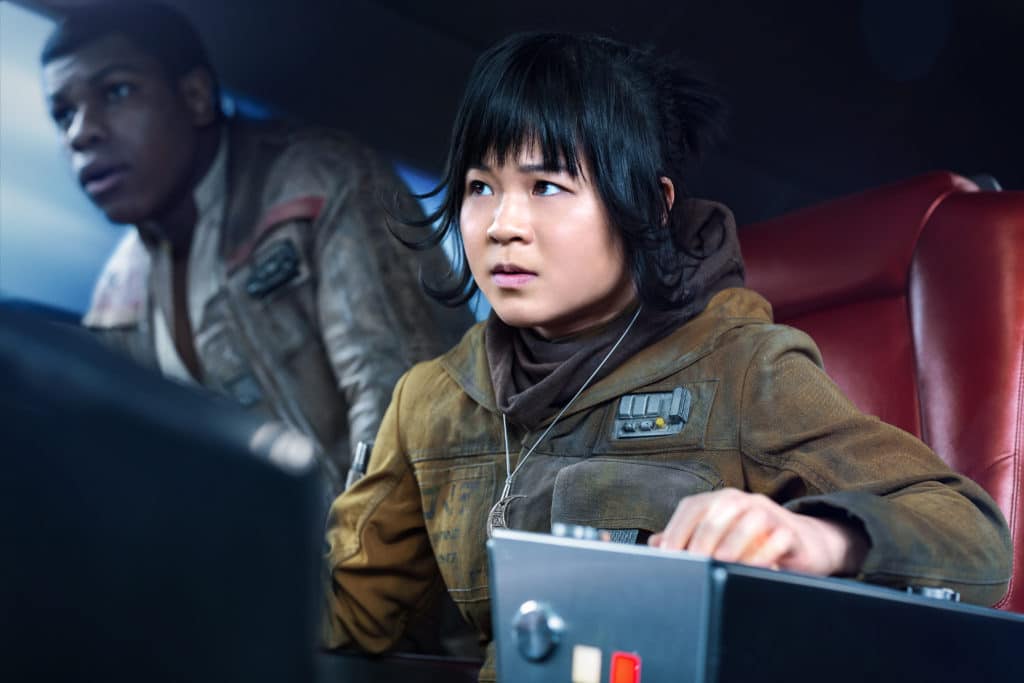 What color would Rose's lightsaber be if she had one?
Orange. It is my favorite color.
It has to be hard putting yourself out there for everyone in the world to see. What have you done to prepare yourself for that?
When I finished that movie, I ran away. For seven months I went to travel by myself. And I went to have this kind of eat, pray, love moment. I really wanted to center myself, and really think about why I got into this in the first place.

I tend to overanalyze everything, but I do think it's important to consider what you put out in there into the world. There's so much noise now. There's so much of 'look at me! Look at me!' And I didn't want to be part of that noise if that's possible. I just remember thinking how scared I was. I wasn't on social media for a very long time. It's because I was scared of being seen, and being honest in that way. I think that Carrie was such a great example of that, of just being seen openly, honestly, unapologetically, and not being ashamed of who she was.

I think that I want to try as much as I can to be that way. We live in a world where we tend to hide a lot of our flaws, and we try to put on makeup and dresses, and all these things. If we all just were okay and open with all of our insecurities, 'cause we all have them, and we're all not perfect, then maybe the world will be better. So I'm trying to do that, and I'll let you know how it goes! (Laughter)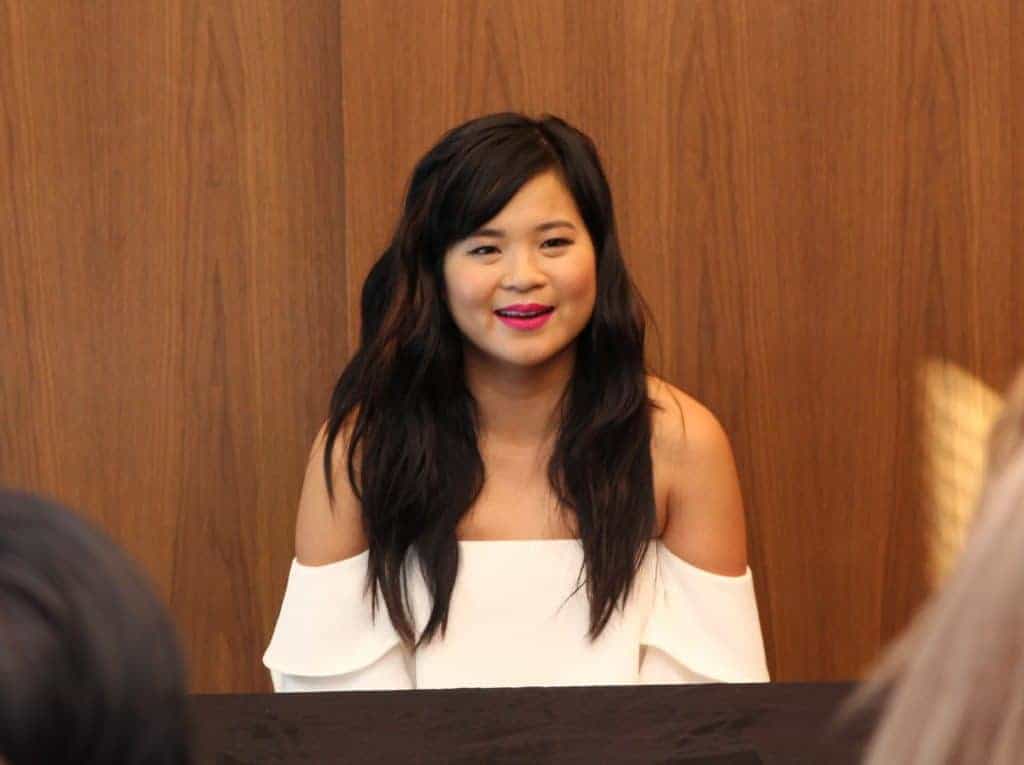 On how the role of Rose Tico has changed her:
I think that I don't know how to date anymore. (Laughs) I mean, I had trouble dating before, but now I'm just kind of, if you're talking about personal life, I've never in my life had to think to myself, what would it be like if I had to question every person that wanted to date me in the future? This sounds like such an actor problem. (Laughter)

I think that she's amazing, she's different. I think that a lot of the things that she goes through in this movie, I relate to on a personal level. And I think that I always knew what I wanted. I always believed that if you work hard and you're a good person, you will get where you want to go. I always believed that. But experiencing it is a whole different thing. And I think if you're talking to me, personally, spiritually, it's really changed the way I look at the world. I really want people to know that if your parents are not in this world, if you have no connection to it, if it seems impossible, if you're working four jobs to support it, you can't pay off your student loan bill, if you're worried about all that stuff and you still want to do this, and if you keep going, and you put your head down, you just ignore the parties, and ignore all the people that don't believe in you, I just think it's possible, and I always have. I believe that even more so. But yeah, I also don't know how to date. (Laughter)
Rose is a behind-the-scenes kind of girl. Do you think she ever gets envious of not being out front in the action?
So she has an older sister named Paige, who is in the forefront of the action. She's a gunner, and she finds alongside Poe, who's the hotshot pilot in the Resistance. There was probably always a part of her that secretly wanted to be part of that. But I also think she's really good at what she does.

We live in this world where everyone wants whatever's flashy. Everyone wants to be in the front. Everybody wants this, this, and that. I think Rose is one of those people that really does understand that those people who are out there on the forefront of the action cannot be there without everyone else behind them, right? You'd be fighting the First Order and your ship would just fall apart.

I think this is a metaphor for real life. You think I look like this in real life? (Laughs) No way! (Laughter) There are four to five, six to seven… There are a lot of people that get me looking like this. (Laughter) I'm new to this movie world. A lot of times actors get so much credit for something that so many other people are working on. The way I look, this movie. All the people that created the sets, and the creatures, and the stunt team teaching us how to fight! Everyone who's kind of out there in the forefront in this shiny place that everyone gets to see. There are hundreds of people behind them that put them there. So I love that Rose is kind of this metaphor for that, and I think she understands that.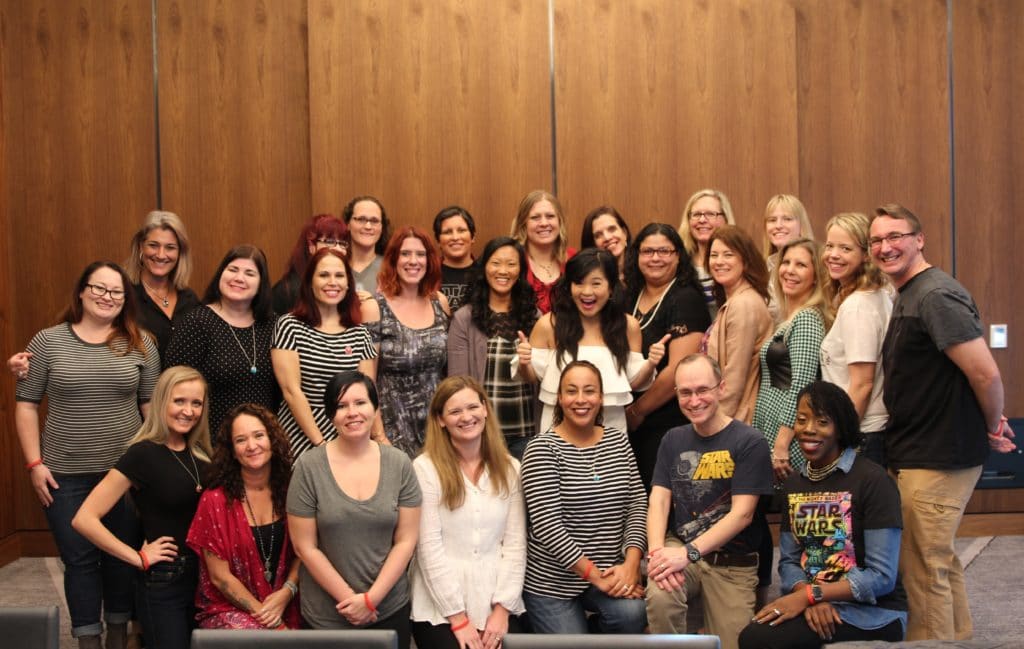 Join Rose Tico in fighting The First Order today! Star Wars The Last Jedi is now in theaters everywhere!!
Find the Force online #TheLastJedi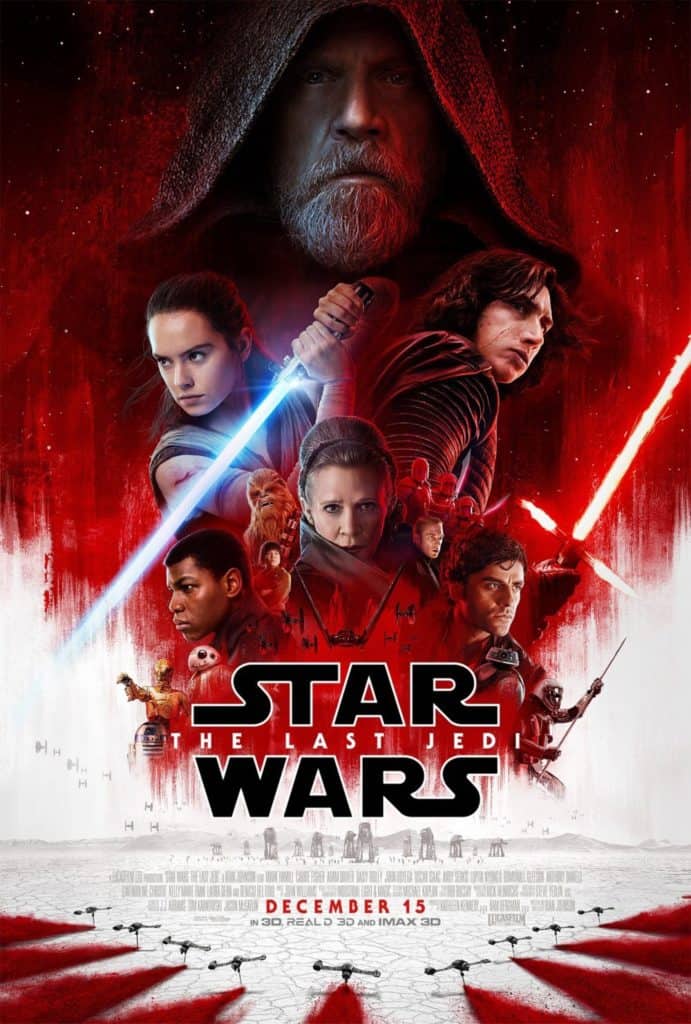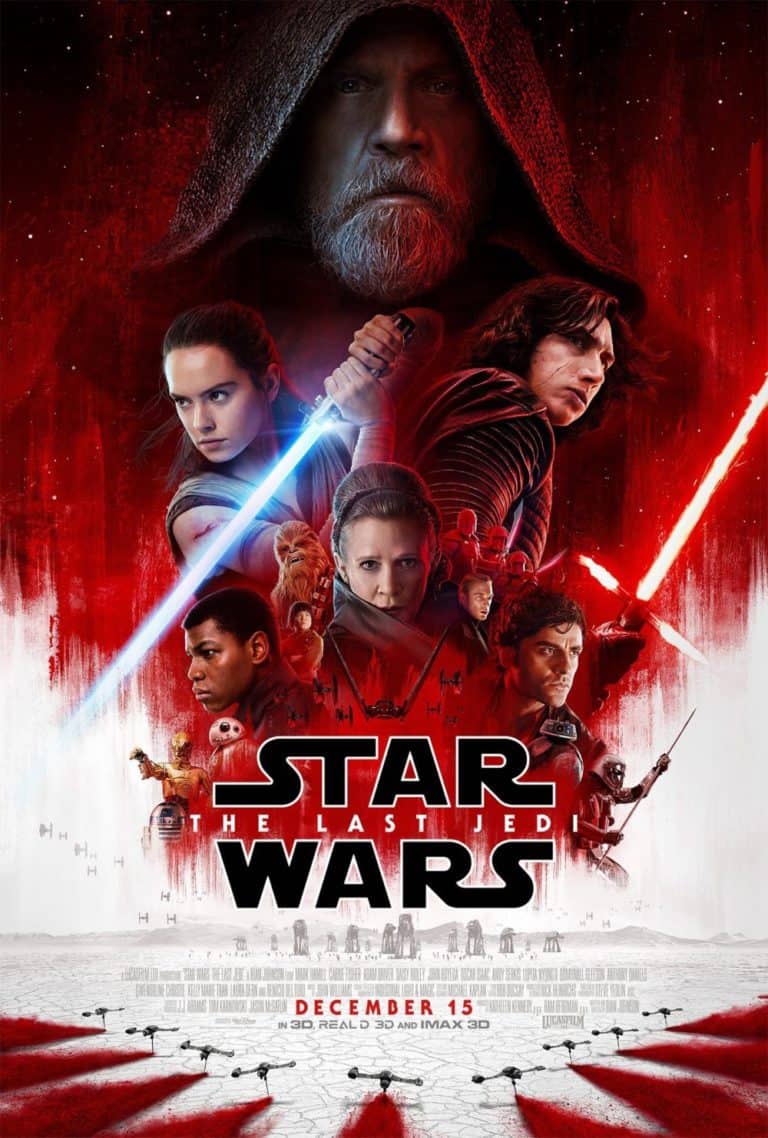 I was invited by Disney to share my experience of The Last Jedi with my readers. All opinions are my own. Interview photos courtesy of Louise of MomStart.com