One of our favorite things do each night is read a bedtime story. Even my daughter, who is 12, still likes hearing my husband or I read. I'm always on the lookout for cute, fun, and not hour long books-we all know how kids try to trap us in their rooms at night with the longest books eva!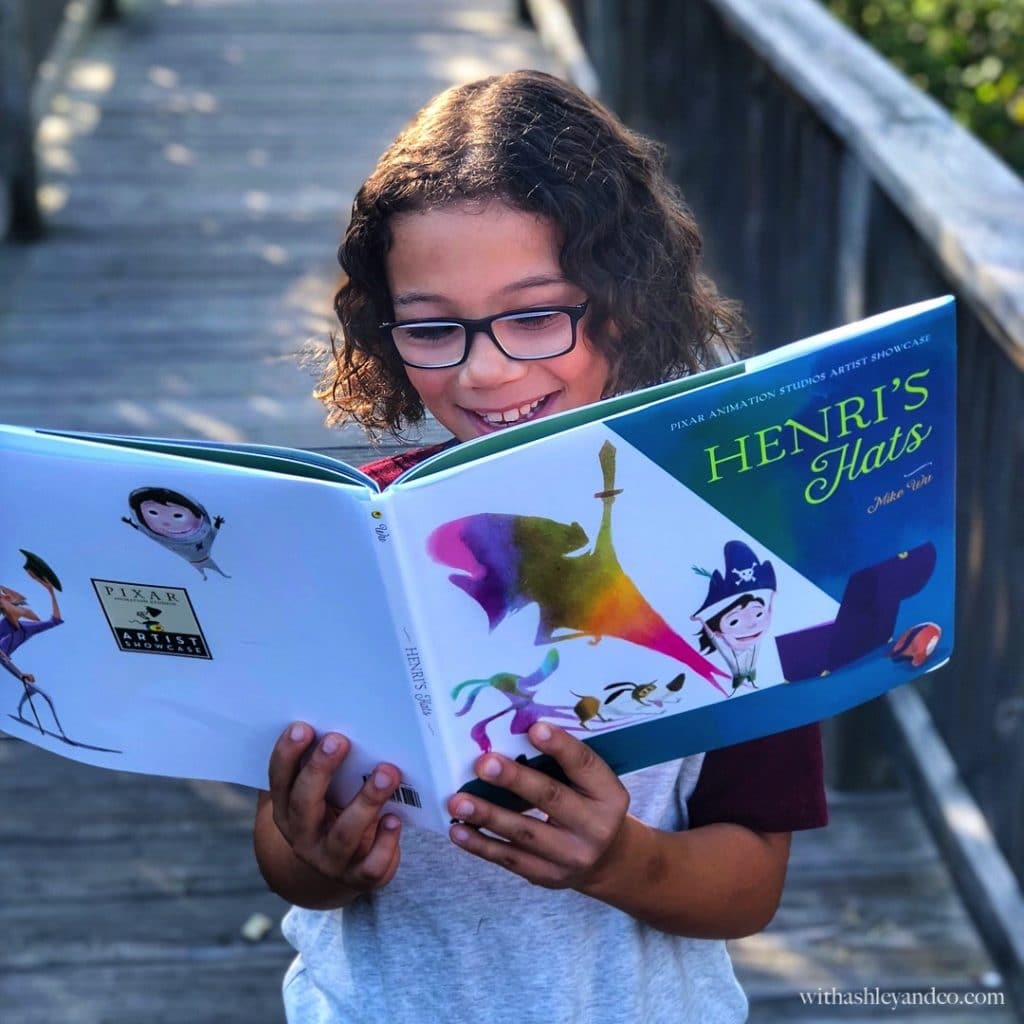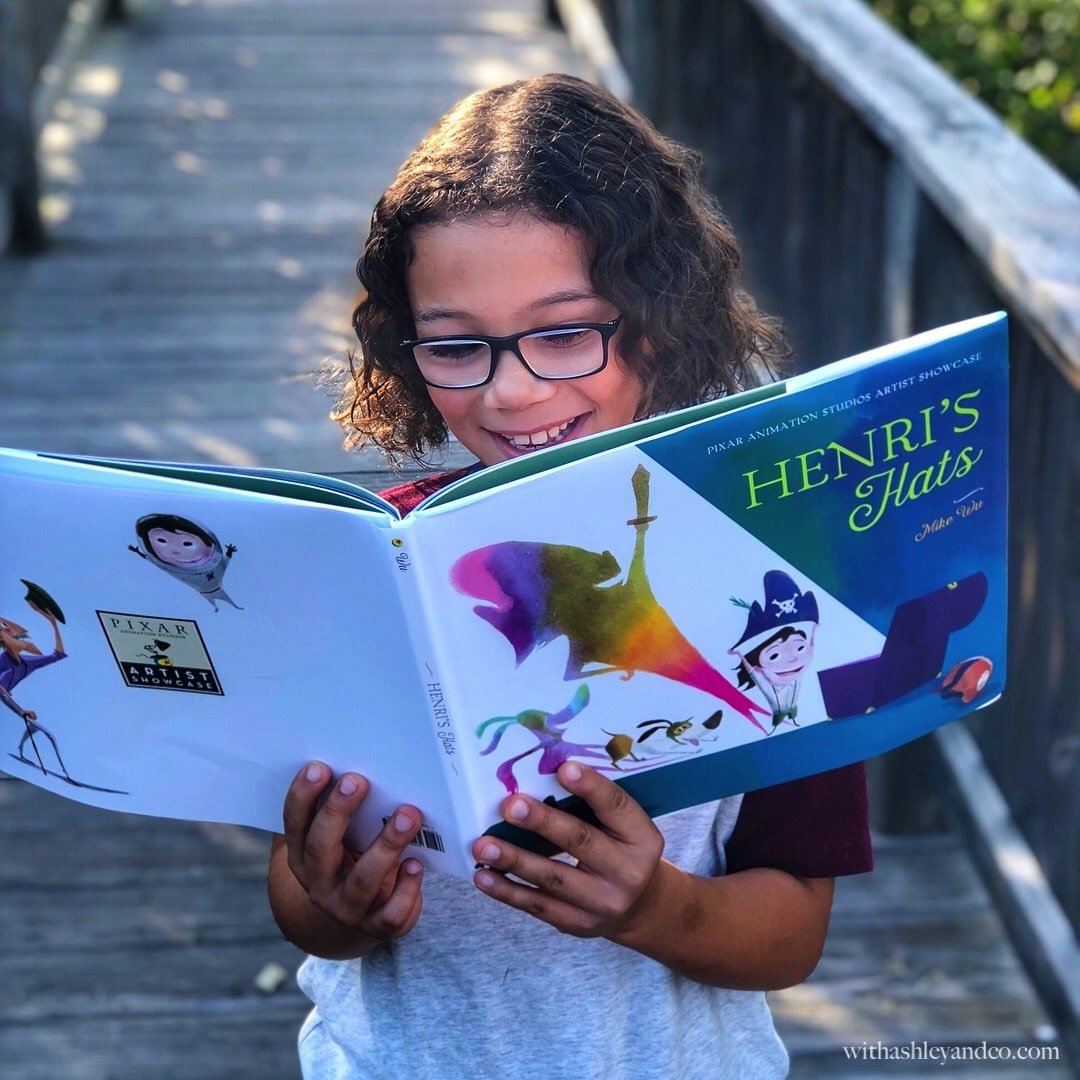 *affiliate links used
When my friends at Disney Publishing reached out, I immediately jumped at the idea of receiving a newly published book, Henri's Hats, written and illustrated by Pixar Artist Mike Wu! Not only were they awesome in sending over the book, Mike was sweet enough to sign it and offer a chance to ask him anything. I'm excited to share this interview with author and animator Mike Wu with all of you. I hope like my children, your aspiring creatives find it fun and informative.
Interview with Author and Animator Mike Wu
1. What were your favorite books (book series) growing up?
"Curious George, Frog & Toad, Harold and the Purple Crayon."
2. What inspired you to write Henri's Hats?
"I've always loved wearing hats and the idea that they can take you on new imaginary adventures. It's also an homage to my own Dad and Father- in-law who have had to wear many different "hats" in their lives to provide for their families & pave the way so we can live how we do today."
3. Do you have any plans to write another series?
"I have several book ideas up my sleeve but I am currently working now on Ellie 3, the third book in my Ellie series, which features the artistic elephant with a big heart. Stay tuned!"
4. What is your favorite movie that you have worked on?
"Pixar's Incredibles & Ratatouille, both directed by the Oscar-winning amazing director Brad Bird. Both were challenging films but equally rewarding in how brilliant they turned out."
5. Do you have any advice for aspiring authors and animators?
"It might sound corny but don't give up on your dreams! Keep working hard on your art, your craft, your voice and stay true to who you are. Don't just watch animation, watch good films and go to museums to study the masters. Know your history, don't just look at current art or technology as having a solid foundation will help you go further. Keep a sketchbook! Write down your ideas when you have them as you never know what they could turn into later on."
Henri's Hats by Mike Wu is not only beautifully illustrated, but tells a story that speaks to our sense of adventure. Thank you Mike for your time!