"What's it look like I'm doin'. I'm doin' superhero stuff." If you like to get your superhero swagger on you're in the right place. The Secret Life of Pets 2 featuring the adorable and totally heroic Captain Snowball is coming home to Blu-ray, 4K, and DVD August 27th. To celebrate we have these awesome DIY Captain Snowball Ears and all the info on the bonus features coming with the film.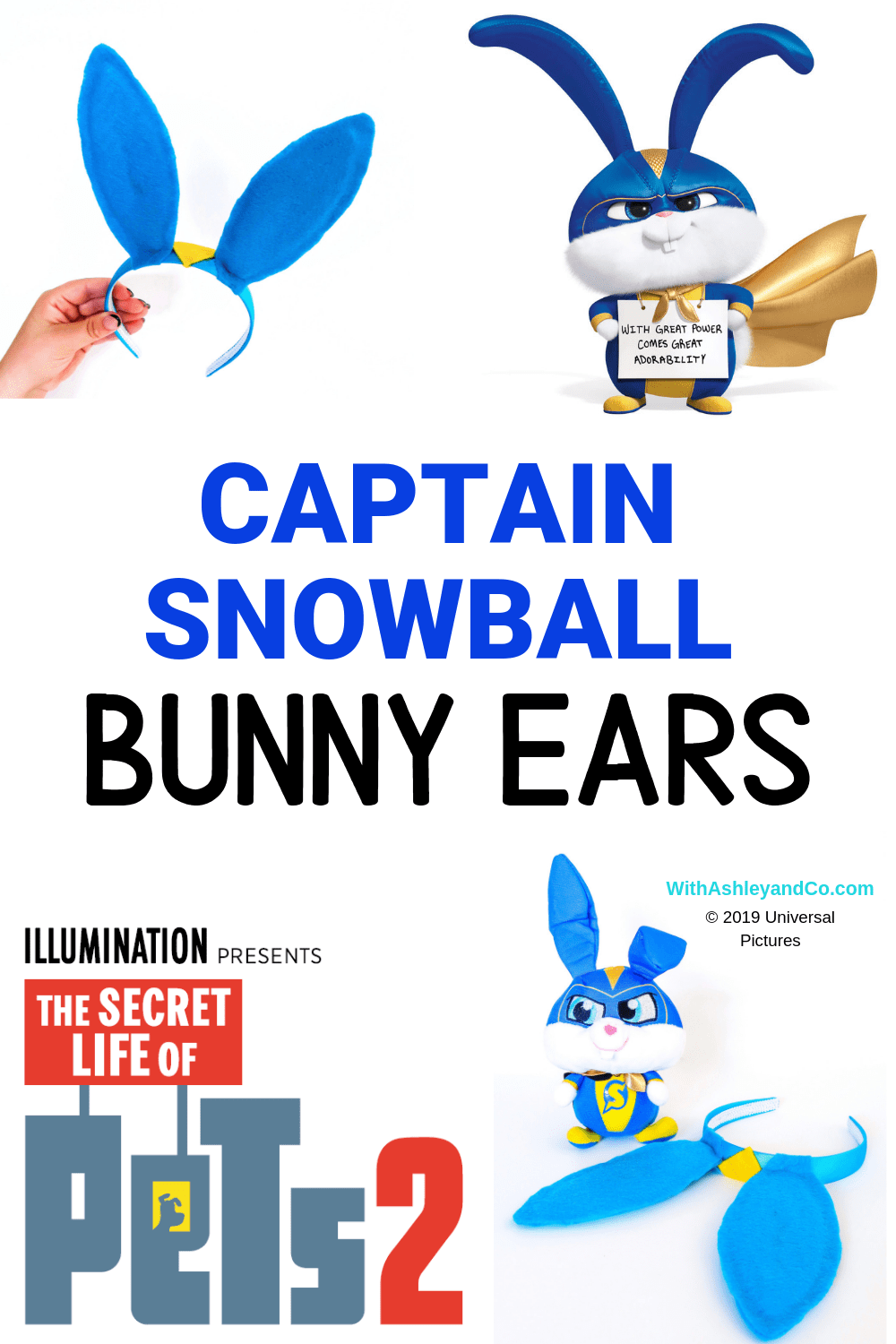 This post is in partnership with Universal Pictures. All opinions are our own. Affiliate links may be used.
Secret Life Of Pets 2 Bonus Features
The Secret Life of Pets 2 is now available to own on Digital HD and is coming to Blu-ray, DVD, and 4K August 27th! This release comes packed with bonus features including mini movies, drawing lessons, music videos and more.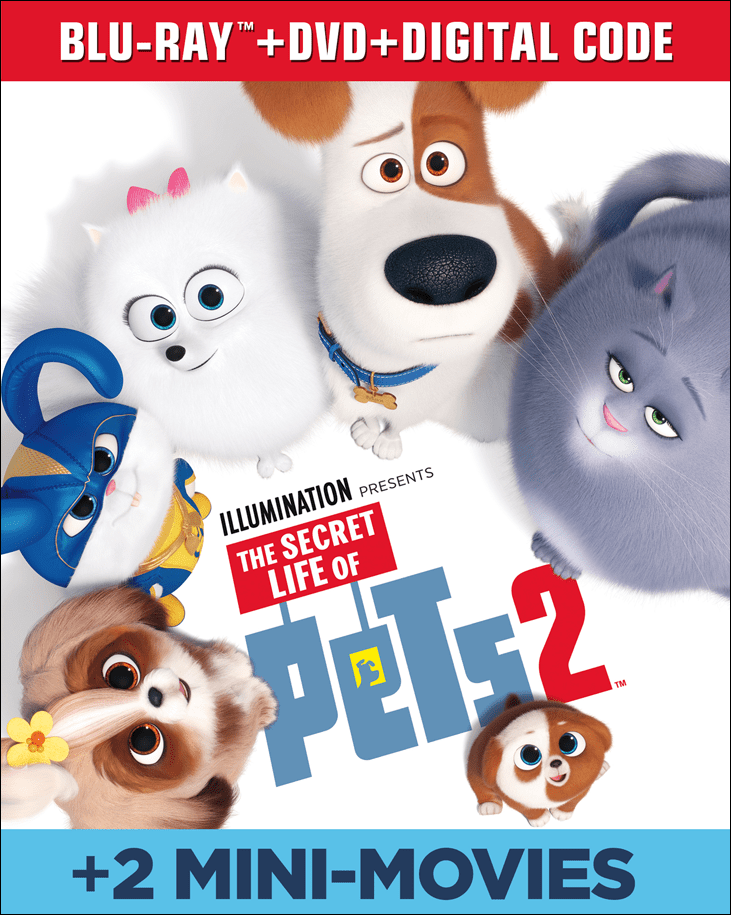 Blu-ray, 4K, DVD, and Digital Bonus Features:
Mini Movies
Minion Scouts – When Margo, Agnes and Edith return from Badger Scout camp, three of the Minions are entranced by the girls' merit badges. Their own attempt at scout camp results in attracting a bear, eating poison berries and eventually blowing up a dam, creating a massive flood. But, when they arrive back home, the girls share their badges, encouraging the rest of the Minions to try their hand at scouting.
Super Gidget – When Max is kidnapped by an army of squirrels, Super Gidget is the only one who can save him. It turns out that Max's captor is a flea with the power of mind control. Gidget must use her pluckiness, strength and smarts to save her one true love…until it turns out it was all just a dream.
The Making of the Mini Movies – Every Illumination film is accompanied by mini movies that are a production all their own. Each film's directing partners will explore how the mini movies were made.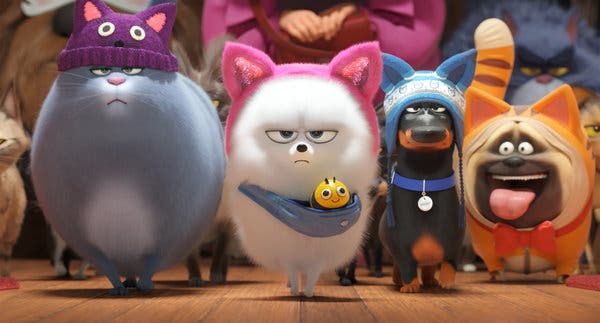 Deleted Scenes
Wake Up – Max and Duke have a new morning routine with Liam.
Duke Explores the Farm – Duke has a funny interaction with a goat.
Snowball Karate – Snowball does his superhero warm up.
Secret Confessions – Dogs gather to talk about their deepest secrets
A Tapestry of a Tail: The Making Of – The plot of The Secret Life of Pets 2 involves multiple storylines ultimately coming together to create a larger than life tale. We talk with the filmmakers, editor and cast about the delicate dance of juggling multiple narratives in one movie.
How to Draw – Hosted by Head of Story, Eric Favela, follow the step-by-step tutorial to learn to draw Max, Snowball and Chloe
Frame by Frame: How to Make a Flip Book – In this DIY-style vignette, Head of Story Eric Favela will teach viewers about the essence of animation and how they can create their very own flip book animations at home.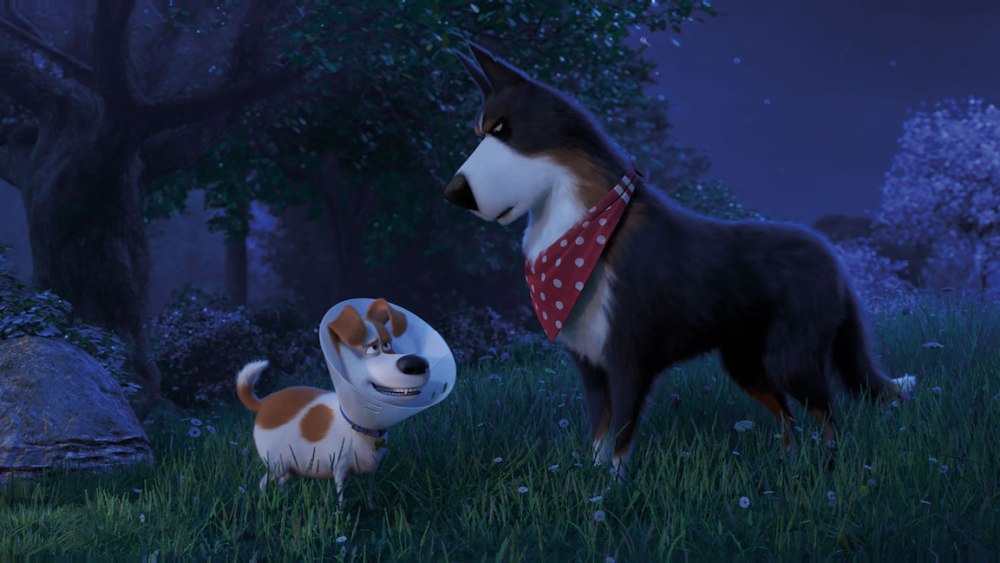 Character Pods – Get a closer look at your favorite characters of The Secret Life of Pets 2 with these delightful character pods that might just give away a few more pet secrets.
Patton Oswalt – Max
Kevin Hart – Snowball
Eric Stonestreet – Duke
Jenny Slate – Gidget
Tiffany Haddish – Daisy
Lake Bell – Chloe
Nick Kroll – Sergei
Dana Carvey – Pops
Bobby Moynihan – Mel
Harrison Ford – Rooster
A Party Fit for a Pet – Using stop motion animation, this step-by-step guide teaches you everything you need to know to throw the very best party for your pet!
Pops' Puppy Training School with Kevin Hart – Join Kevin Hart as he shows off his dog training skills.
Pets Yule Log – Sit back and relax in front of this exclusive The Secret Life of Pets 2 themed animated 'Yule Log.'
Lyric Videos
'Panda' Lyric Video
'It's Gonna Be A Lovely Day (The Secret Life of Pets 2)' Lyric Video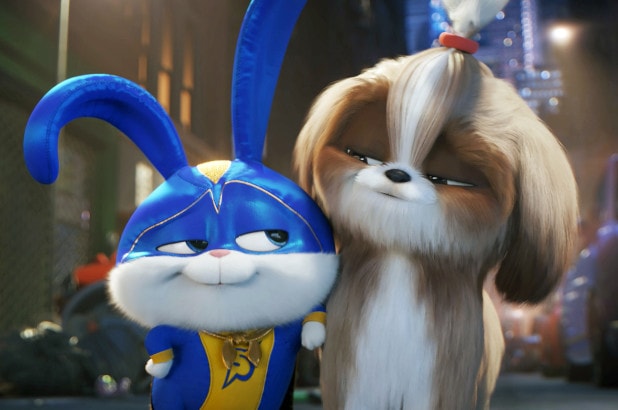 Exclusive Bonus Features to 4K and Blu-ray:
The Further Adventures of Captain Snowball (Interactive)
This animated 'Motion Comic' expands the world of our furry hero, Captain Snowball. Using a 'superhero' comic book style and custom animation, we discover more about the secret world of our caped crusader with a little help from our viewers. At key moments in the story, the viewer is presented with a choice: left, or right? Fight or flight? Their choice determines our hero's next move!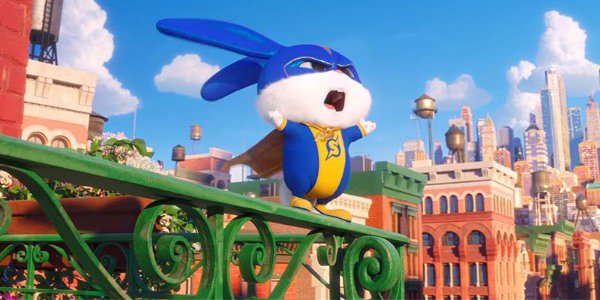 Exclusive Bonus Features to 4K, Blu-ray, and Digital:
My Buddy and Me – We interview the Illumination cast and crew talking about The Secret Life of Pets 2 while holding (or trying to hold) their pets.
Pets with Jobs: A Documentary – We find and profile animals with special jobs – a service dog that detects when its epileptic owner is about to have a seizure; ponies that provide comfort to children with cancer; police dogs that go the extra mile to catch the bad guys. Meet some of the many animals who make the world a better place every day!
Relax the Cat: The Secret Life of Pets Massage – A professional pet masseuse shows the cast how to read signs of tension in their pet and use massage techniques to keep their furry babies relaxed and happy!
Production Pets – It takes hundreds of people to make an animated movie and a lot of those people have pets that can't wait for them to come home. This piece is dedicated to all those faithful companions.
DIY Captain Snowball Ears
Everyone's favorite former villain turned good guy bunny is back. Captain Snowball to the rescue! Follow these easy instructions to make your own Captain Snowball Ears. Once you finish you'll be ready to protect the innocent, get ripping muscles (results may vary), and save the day with your buddy Snowball.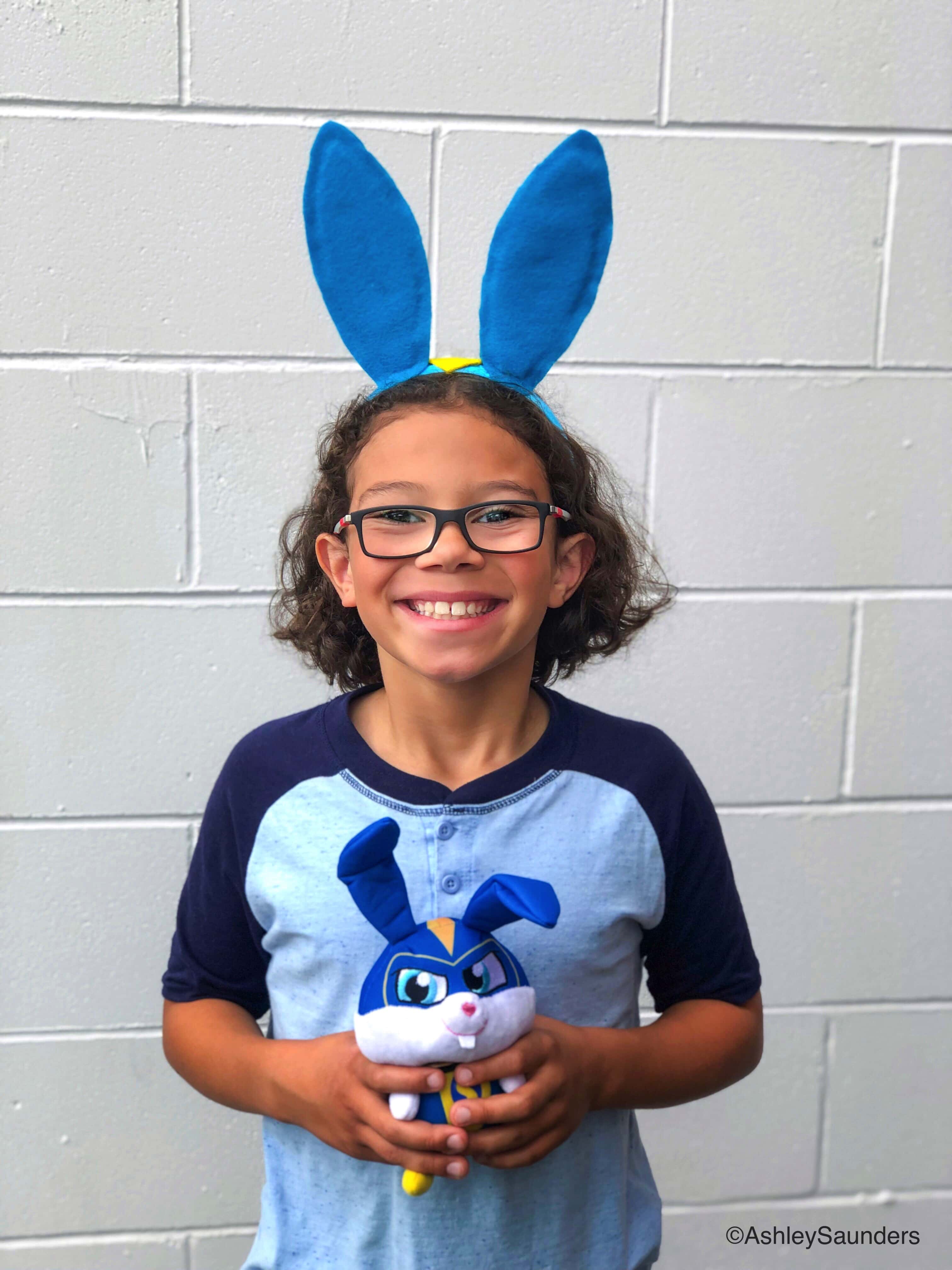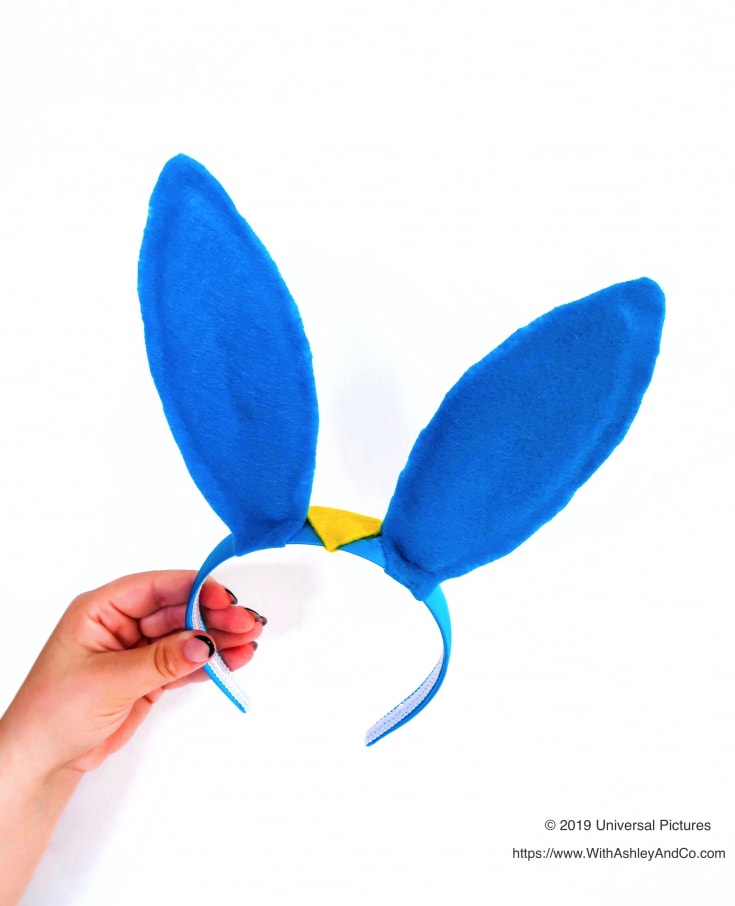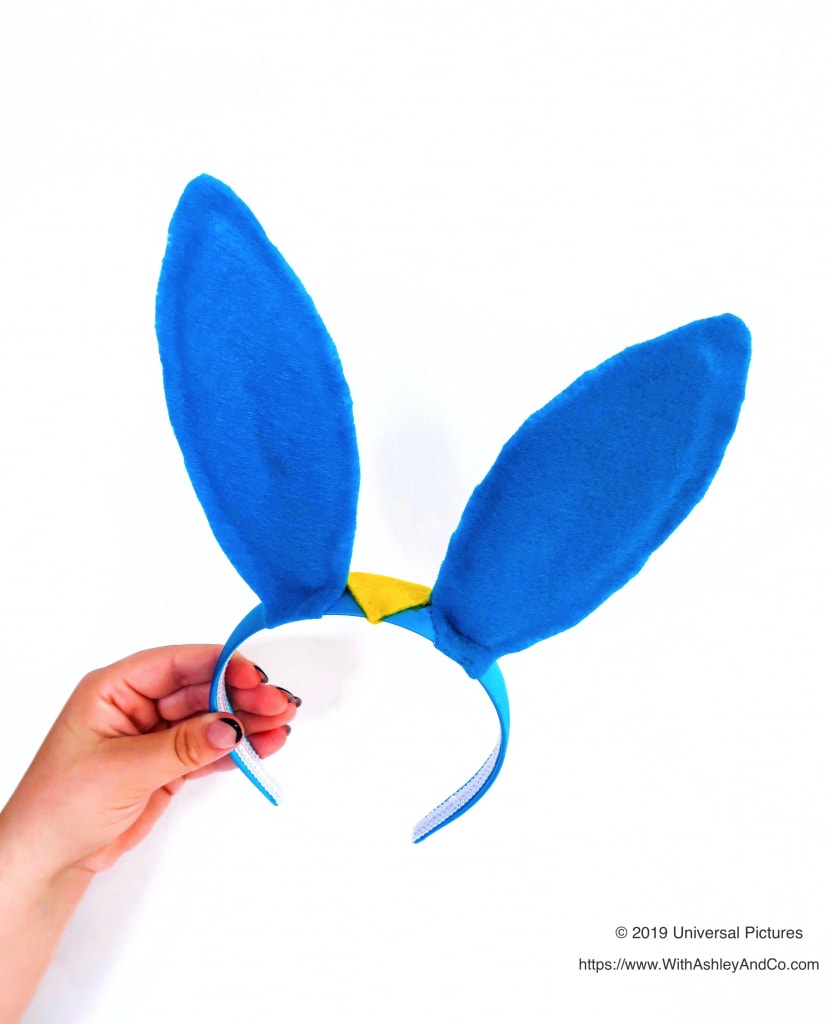 Yield:

1
DIY Captain Snowball Ears
Create your own Captain Snowball Ears to celebrate the Secret Life of Pets 2!
Materials
Blue Headband 1 inch wide
Blue Felt *note you will need 2 sheets of felt if they are small
Yellow Felt
Foam Sheet
Scissors
White Pencil
Glue Gun and Glue
Ruler
Instructions
Using the Ear Template and white pencil, trace the larger ear outlines on the blue felt and the smaller ear outlines on the foam. Trace the diamond shape on the yellow felt. You should have 4 blue felt ear pieces in total.
Cut out the felt and foam ear pieces.
Assemble Your Ears. Using the glue gun, apply a generous amount of glue to one side of the foam ear and stick it in the center of the felt ear. Press down to avoid lumps in the glue. Repeat for the second ear. Once cooled, apply more glue to the top of the foam ear and around the edges of the foam piece on the felt.
** Make sure to leave the rectangle part of the felt open. You will glue that later. **
Place a blue felt ear on top to cover. Carefully press down all around the edges to close the ears. Add more glue if any gaps are present. Repeat this for the second ear.
It's time to add the ears to the headband. Position your ears 1 ½ inches to 2inches apart. Carefully add glue to the top of the headband and place the ear on top. Wrap the rectangle pieces around the headband applying glue to the felt and underside of the headband. Apply additional glue where the ears meet the headband if you notice any gaps.
Captain Snowball not only wears blue ears but he has a cool looking yellow streak on his cowl that makes his superhero look pop! Take the yellow felt diamond and position it in the middle of the ears, point forward. Once you have it where you want it, add glue to the top of the headband and underside to secure the diamond. Press down to avoid any lumps.
It's time to solve mysteries and fight crime along side Captain Snowball in the Secret Life of Pets 2!

Get the Secret Life of Pets 2 on Blu-ray, 4K, and DVD August 27th!