Paid promotion for Disney. All opinions are mine alone. #CelebrateMARVEL
Growing Up With Heroes
I've always been a geek. Shocking right? Growing up, I lived for reading and writing. If it was a fantasy novel or comic book I read it. But my fandom love didn't stop at reading, oh no, I also wrote my own stories based around my favorite characters. Who knew fan fiction would be such a hit in the future? Whether I was losing myself within the pages of a book or creating new worlds, a lot of it always centered around my love of MARVEL.

Click this image to shop some of my MARVEL must haves!

My relationship with MARVEL began when I picked up my first comic book. I was attracted to it because it showed a strong female with red hair. I could see myself in her and needed to know more. Needless to say I was hooked. I couldn't wait for each new adventure with Black Widow, Captain America, and The X-Men. Their stories inspired me to be a good person, to stand up for what I believe in no matter what, and that girls can kick some serious butt, too.

MARVEL has always been a leader in that way, showcasing the many talents, brains, and power women have. This meant a lot to me growing up, because I always felt like I didn't fit in. This kid wasn't content with being just a girl. I wanted to show everyone that girls were just as strong and tough as boys. Inside the comic book panels and during those Saturday morning cartoons, I found the girls who didn't allow anyone to tell them who they could or could not be. I found my heroes.
It's exciting to me that young girls all over the world can see themselves represented in the MARVEL universe. And that there are women like me, who because of that influence grew up to be strong, confident, courageous people. We are here to show our children and the world just what it means to be a hero on and off the comic book page.
Celebrating MARVEL

's

80th Anniversary
It's hard to believe MARVEL has been around for 80 years. We should all be thankful to Stan Lee as well as all the writers, illustrators, and team who brought these worlds to life. It's funny to think how you can't go anywhere without seeing something MARVEL. From Captain America's shield on a t-shirt to a kid running around yelling "Hulk Smash" you can find MARVEL's influence just about everywhere.
For me, my love of MARVEL has only become more solidified over the years. I went from being a young kid begging to get the latest comic book and who watched every episode of all those 90s MARVEL cartoons to being an adult who has all the MARVEL things. It's so nice not to hear "you don't need another comic book Ashley." Or "where are you going to put all those figurines?"
Where can you find the most MARVEL items in one place?
If you came to visit me right now, you would see something MARVEL in almost every room of our house minus the bathrooms. I proudly fly my geek flag and it's no secret who my favorite characters are: Captain America and Black Widow, with a side of Loki because it's Loki. So where do I find so much MARVEL goodness?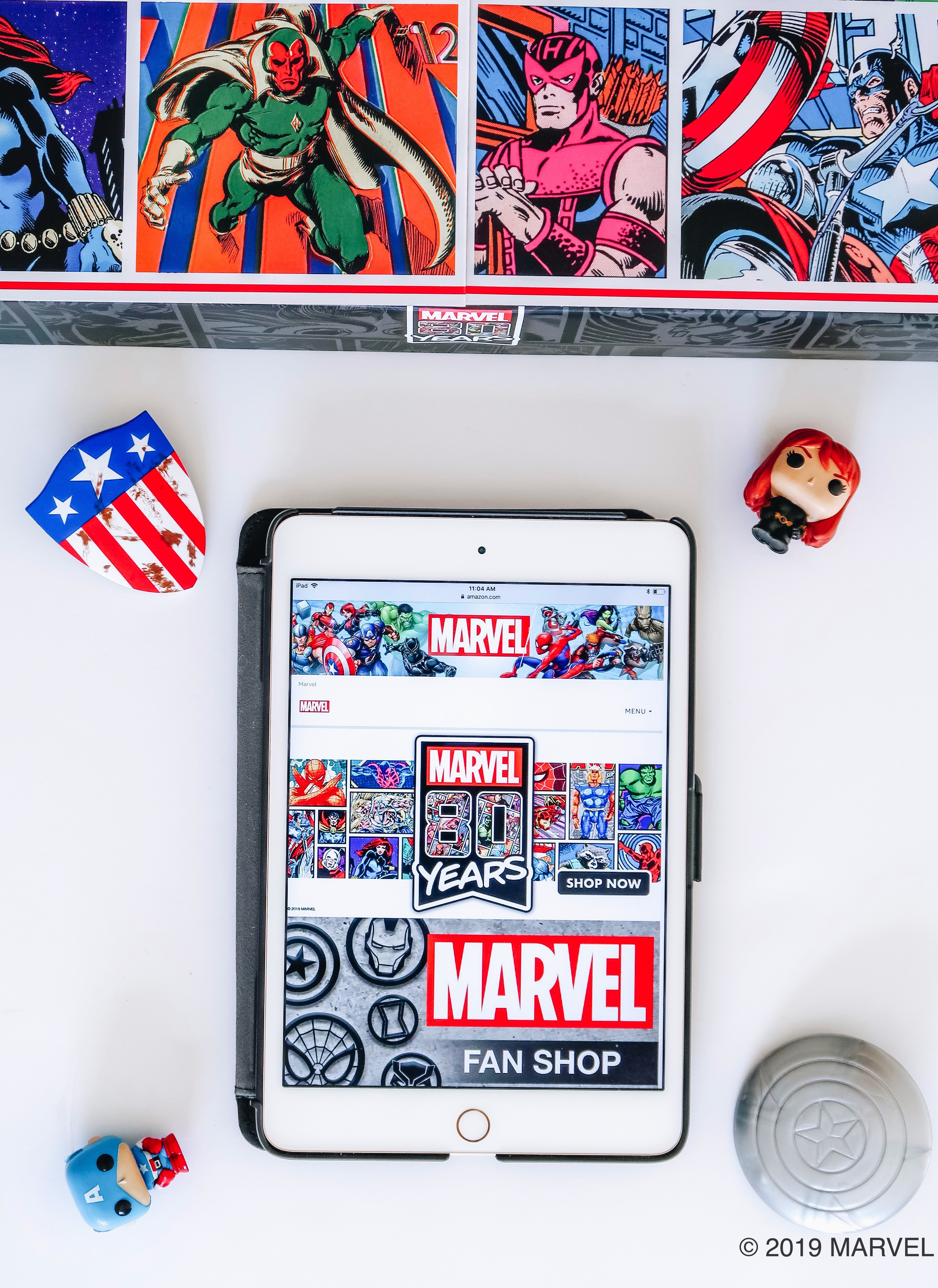 The answer is Amazon. It is your one-stop shop for all things MARVEL. From t-shirts and collectibles to Funko POP! Figures, they have something for every fangirl and boy. I could spend all day shopping www.amazon.com/marvel. I have quite the list going. Hopefully my husband reads this and takes several hints. Otherwise I might need Scarlet Witch or Professor X's help to get all the things I need. Unless a radioactive spider comes along and gives me some super mind control powers sometime soon.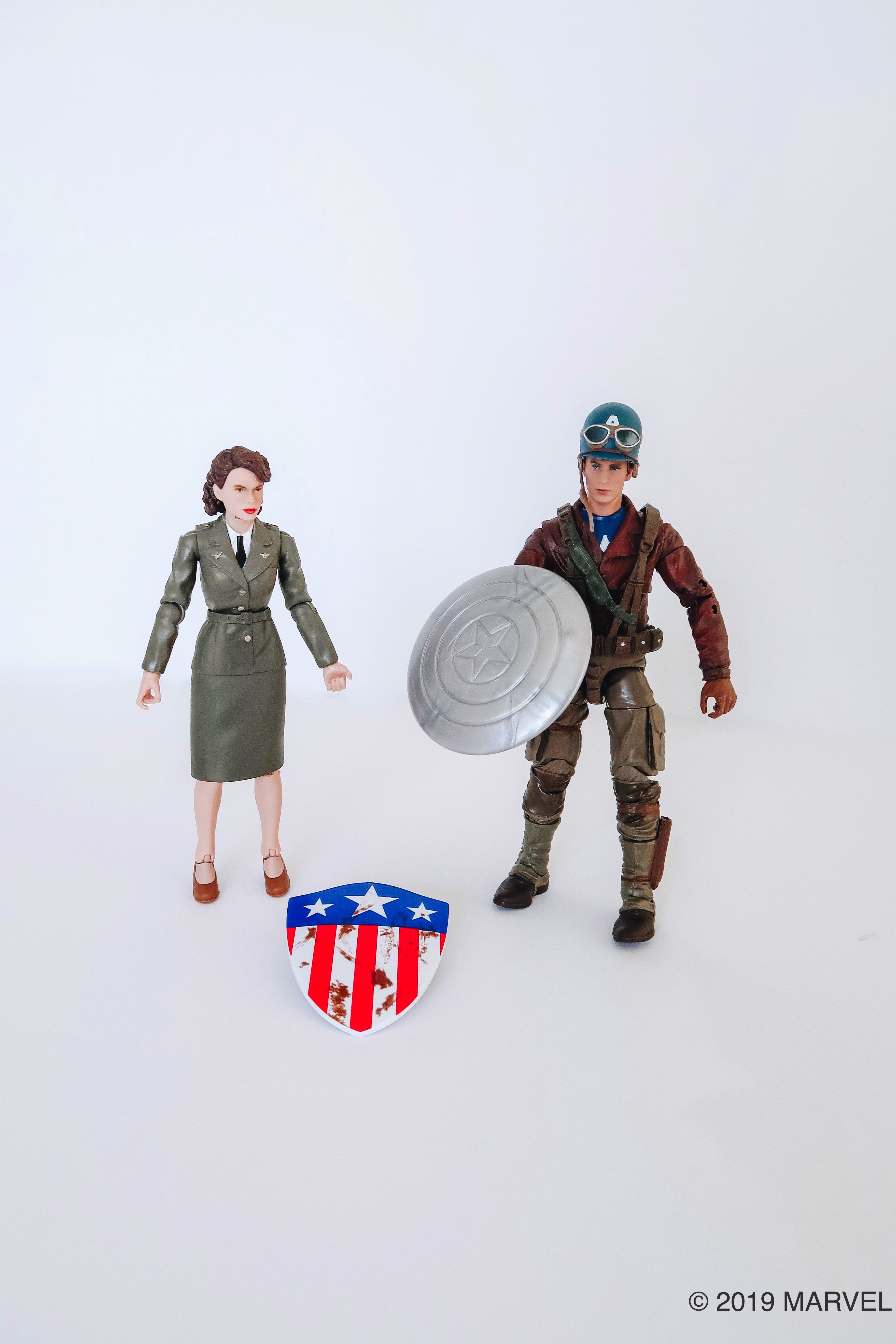 My awesome MARVEL Legends Series Captain America: The First Avenger collectible, MARVEL 80 Years of Comics Anniversary Black T-Shirt, and the Funko Advent Calendar: Marvel 80th Anniversary are all available now. Amazon also has X-Men figurines, The Infinity Gauntlet, and so much more! Shop the entire MARVEL collection at www.amazon.com/marvel.