Raise your hand if you are excited for Hershey's Chocolatetown! When the company announced this massive expansion and all the sweet new additions to the park I was sold. Is it Summer 2020 yet? Brrrr, no it's not, but I have all the info you need about Chocolatetown. Bring on the chocolate, rides, and coffee!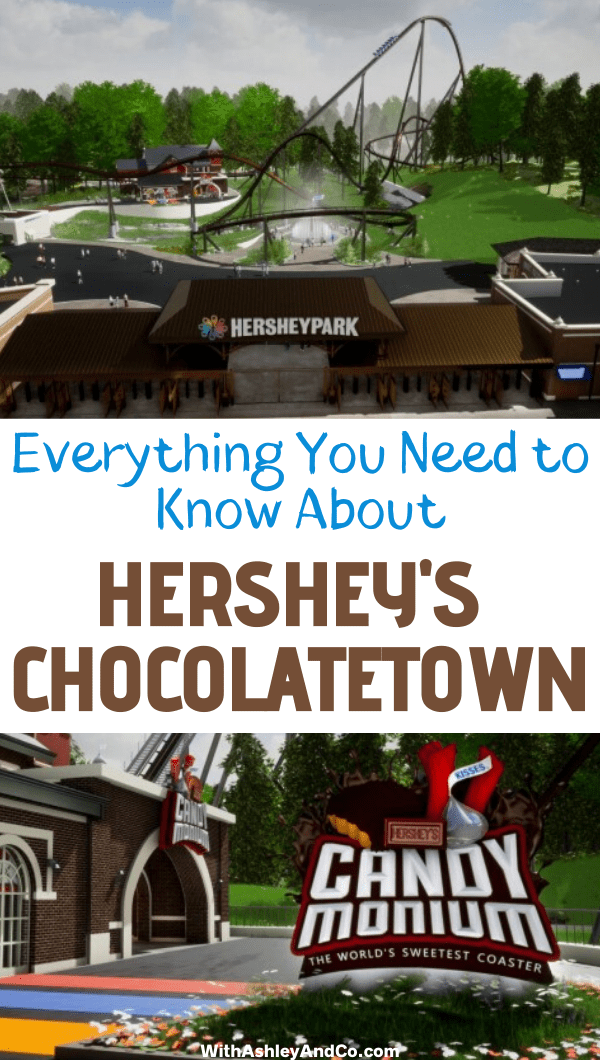 Hershey Chocolatetown | Everything You Need To Know
What is Hershey's Chocolatetown?
Hershey's Chocolatetown is a massive expansion, we are talking $150 million and 23 acres. This new area is completely reimagining how guests arrive at the park as well as what they experience once inside. Chocolatetown honors the legacy of Hershey founder, Milton S. Hershey while brining in 15 all-new experiences.
read more: 7 Reasons Why You Need Hersheypark Season Passes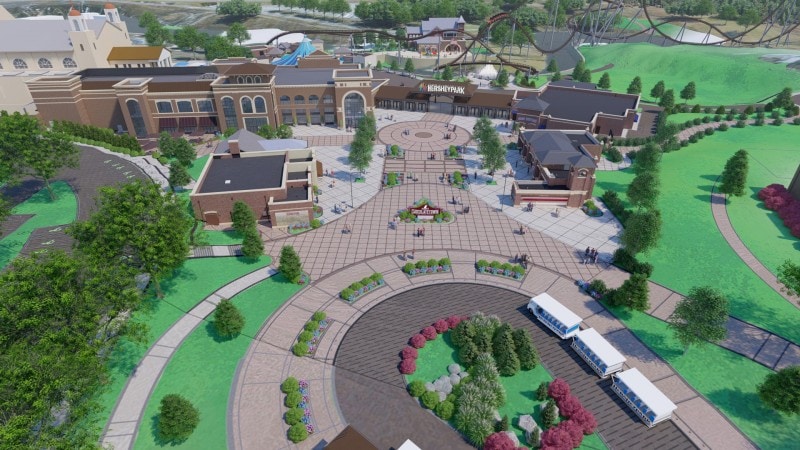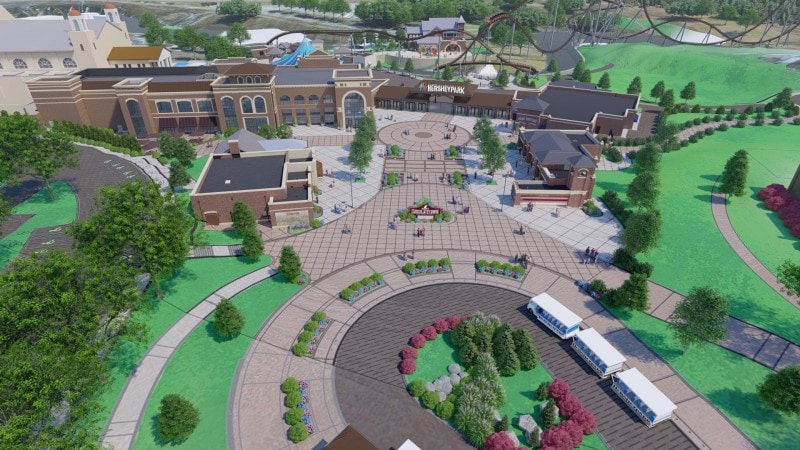 When does Chocolatetown open?
Hershey's Chocolatetown opens Summer 2020. Keep checking back as we update with an exact opening date. Fingers crossed that Starbucks opens soon. Yes that is where my I need caffeine for a day at the park priorities lie. Second is naturally the Sweeterie because who doesn't want a treat with their coffee?
What is inside Chocolatetown?
Speaking of Starbucks and The Sweeterie, everyone is curious what will be inside Chocolatetown. Aside from a new front gate including dedicated lines for Season Pass Holders and Hersheypark Resort Guests (thank you Hershey!!), there are a bunch of new things to do and see in Chocolatetown.
For the thrill seekers comes the 15th coaster at Hersheypark- Candymonium. Candymonium is the tallest, fastest, longest, and sweetest coaster at Hersheypark! After your ride, enjoy some sweet souvenirs in the dedicated Candymonium Shop. Nearby look for the Starbucks, which will offer some awesome views of the new coaster.
Get the cameras ready for the Kisses Fountain. Hershey characters will also be found hanging out over here to greet guests of all ages. Nearby will be The Carrousel, it's a classic at Hersheypark and a must ride for us when we visit. And get into the game with the new Hyperdeck, an immersive virtual reality experience.
read more: 10 Tips For Visiting Hersheypark
For the foodies, check out The Chocolatier Restaurant Bar + Patio. It is the largest of its type in Hershey with one-of-a-kind views of Hersheypark. Cool down at Milton's Ice Cream Parlor with expert ice creamologists serving up scooped-to-order sundaes and shakes with a new-fashioned spin.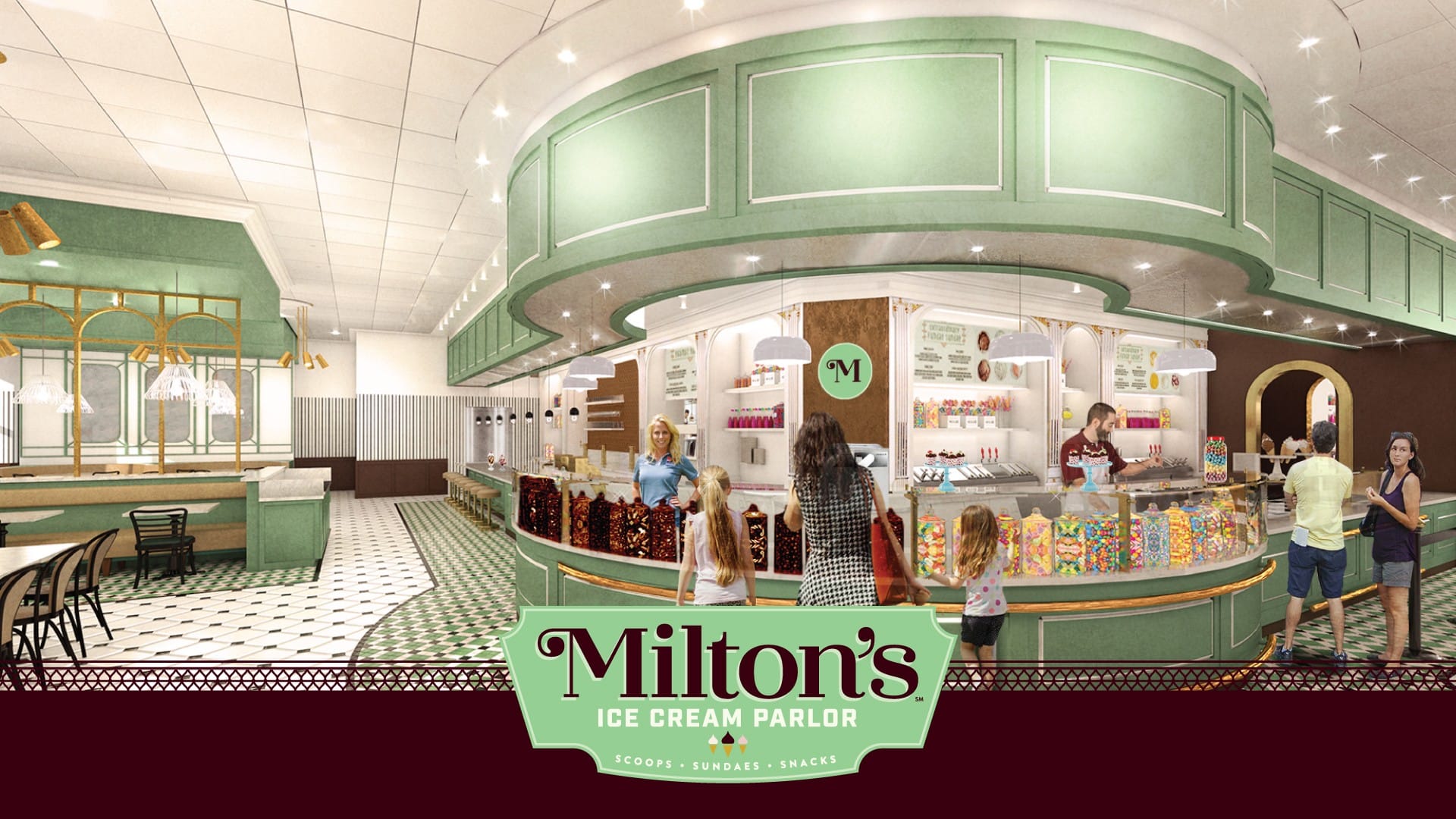 Or maybe you just want to satisfy your sweet tooth. There are a few places perfect for that. One is the Chocolatetown Treats shop. It has everything you need to have a sweet day at Hersheypark or a sweet night on your way out. My personal favorite is The Sweeterie Confectionery Kitchen. Inside watch the expert candy makers at work and then buy some candy to take home. Also look for Dippin Dots at their new location.
Take some Hersheypark happy home with you when you shop at the 10,000 square-foot retail store, Hersheypark Supply Co. It will contain the largest collection of apparel, gifts, toys and more exclusive to Hersheypark.
It would not be a trip to Hersheypark without a visit to Hershey's Chocolate World. Chocolatetown will offer a convenient passageway between the two so guests can experience the fun all year long.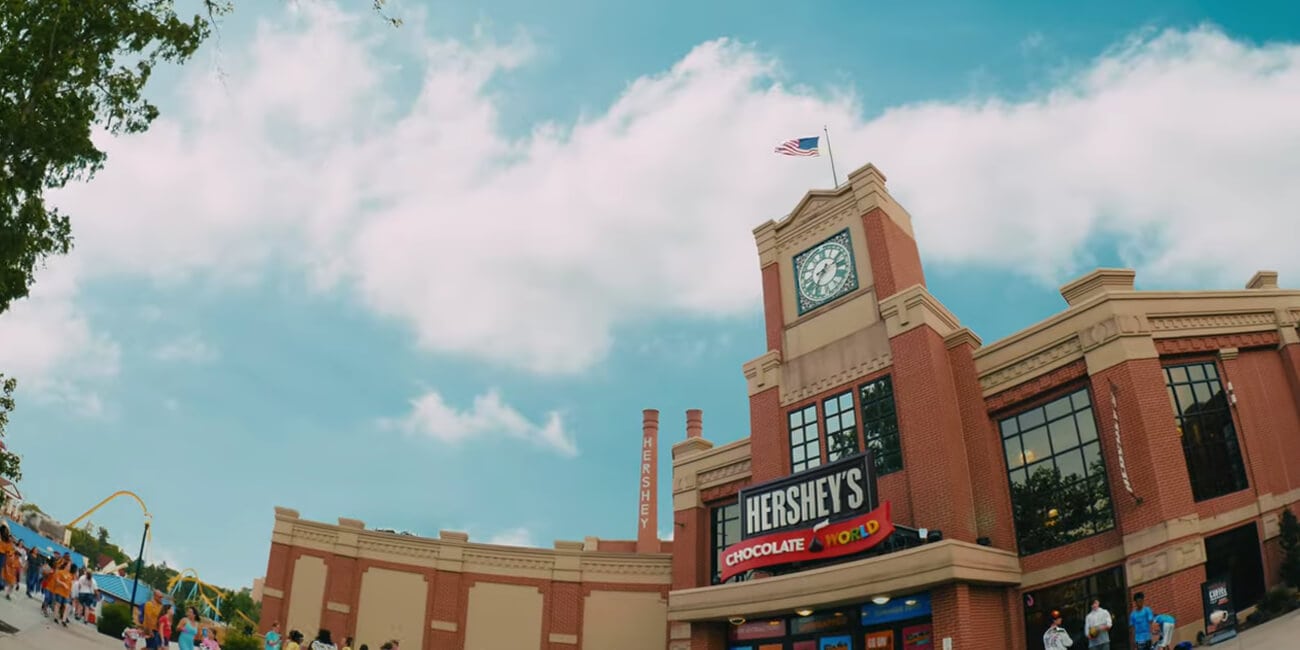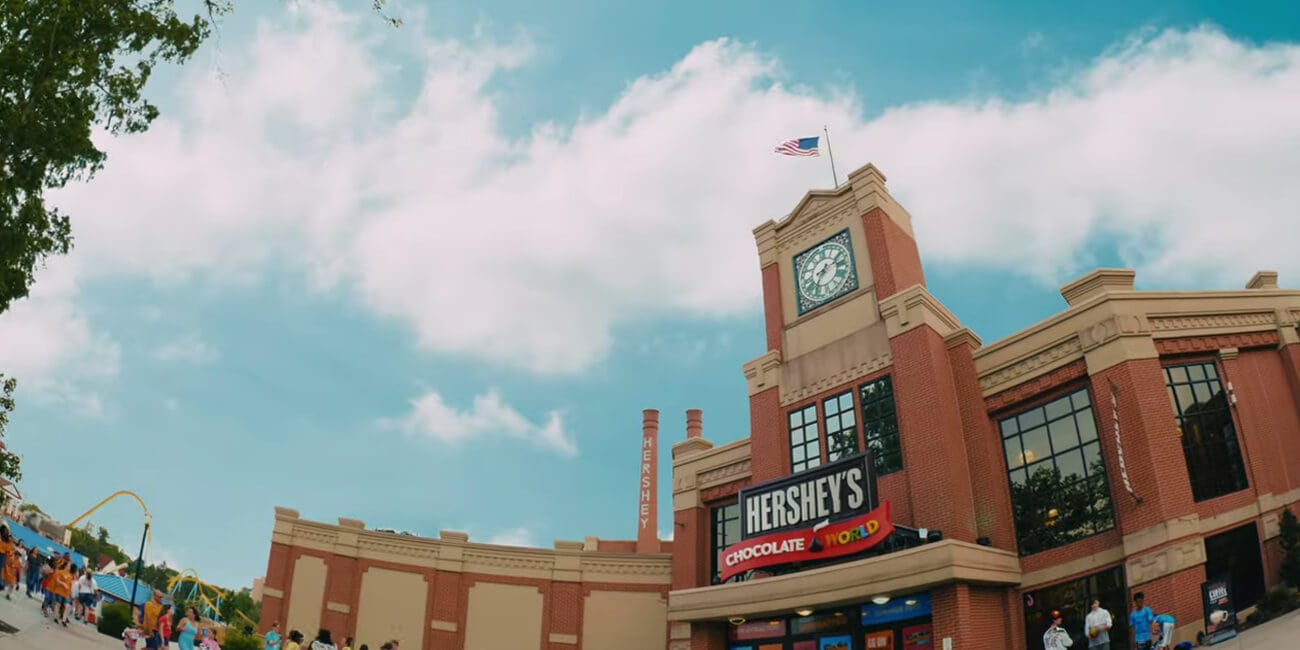 Do I need a Hersheypark ticket to get into Chocolatetown?
Yes and no. Some of the amazing new additions to Chocolatetown will be located outside the gates of Hersheypark. While other attractions and stores will be inside the gate.
Candymonium, Starbucks, the Carrousel, and Kisses Fountain are located within Hersheypark and will require a park ticket to access.
The Chocolatier Restaurant, Milton's Ice Cream Parlor, and The Sweeterie Confectionery Kitchen will be open to guests both inside and outside the park.
Hersheypark opens for Springtime in the Park on April 4. Summer 2020 at Hersheypark begins May 1 with The Boardwalk opening beginning May 23.