Based on the classic novel by Jack London, The Call of the Wild is a timeless story of one heroic dog and the humans he encounters. It showcases the kind of determination we can all have when faced with overwhelming circumstances. Like another rugged stray we know and love, don't tell Buck the odds. The Call of the Wild stands out thanks to Harrison Ford, CGI dogs, and life lessons.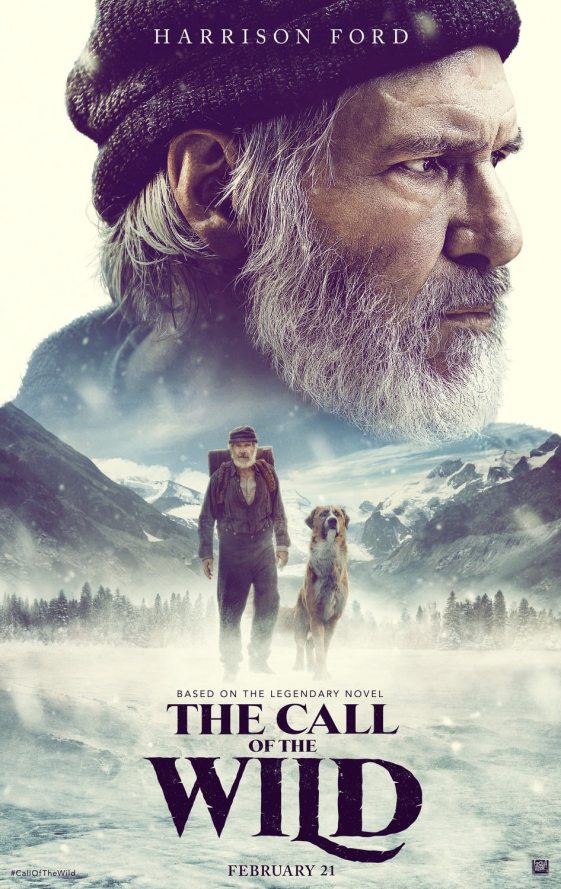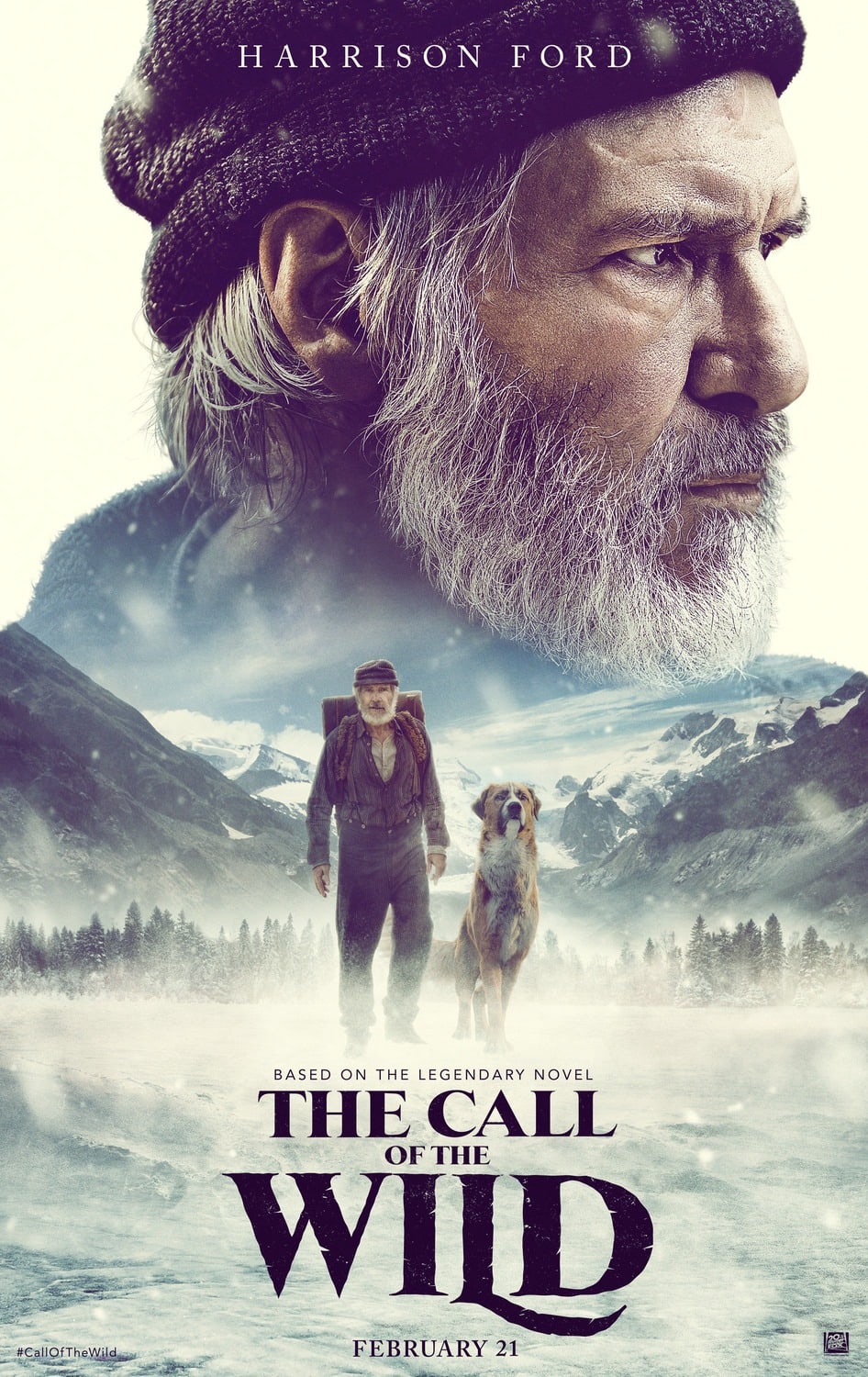 The Call of the Wild Movie Review
The Call of the Wild, set in the last 1800s during the Klondike Gold Rush, follows the story of Buck, a larger than life St. Bernard Scotch Collie dog. In the beginning, Buck is leading a life dogs dream of. He is spoiled rotten by his owner, Judge Miller. Unfortunately, he is just the right size to fit as a sled dog in the Yukon.
One fateful night, Buck is kidnapped from his home by a townsperson and sold to men who will take him north. These men are not kind, and Buck faces abuse at their hands until he seems to be broken in spirit and more apt to follow directions. Once he arrives in Alaska, he is bought but the kind mail delivery man, Perrault, who trains him to be part of a dog sled team.
During his journeys on the mail team he encounters the good-hearted loner John Thornton. John is searching for something within himself, to fill the void of an immense loss. Reunited after some harrowing instances, Buck and John set out to explore the unknown, to go off map and truly answer the call of the wild.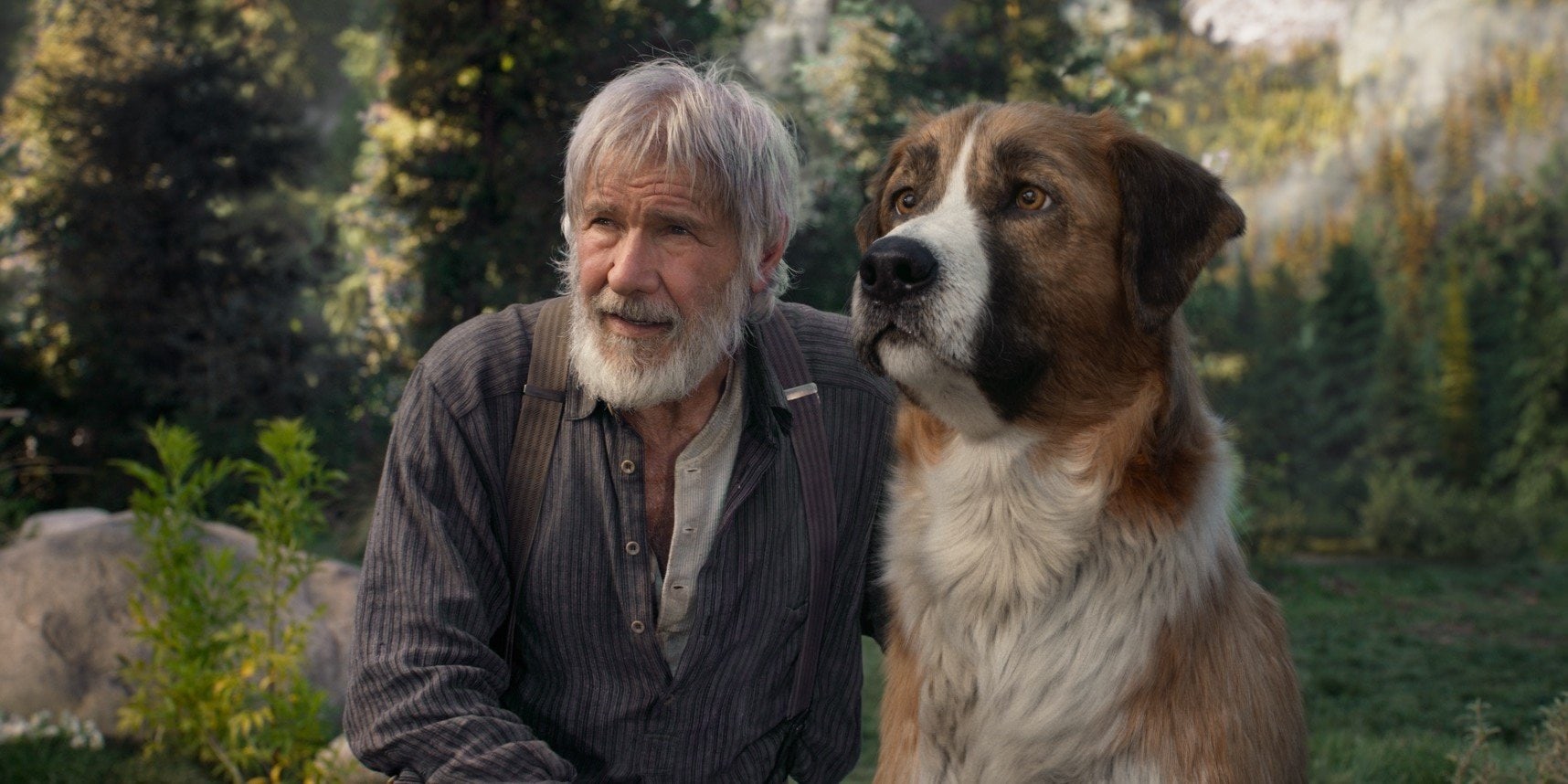 The setting of this film, mainly the wilderness of the Yukon is breathtaking. While the animals are CGI, the environment of the film grounds it in the real world and shows audiences places that they have only read stories about. Shockingly enough, a lot of this was also shot via green screen but thanks to lighting techniques, the depth and dimension bring it to life and make it look as realistic as possible.
About those CGI dogs. All the animals are CGI in this film, with the dogs having more humanistic emotions. They are expressive, similar to the dogs in the live action Lady and the Tramp. Which means despite the initial shock of seeing Buck and realizing he's not a real dog, you find yourself caring deeply for him. Audiences will feel his highs and lows, grimace at his mistreatment, and even tear up over any harm that may come his way.
He endears himself to you, allowing you to quickly move past the CGI-ness of him. The attachment we feel for Buck is comes from his expressions, humor, heart, and Terry Notary. Terry is a movement coach and motion-capture genius who provided the stand-in performance of Buck.
At first, learning that Buck would be CGI was a little off-putting. But after viewing the film I feel this worked out for the best. With the dangerous situations and the story of Buck himself being this Aslan of Narnia kind of dog, it would have made switching back and forth between a real animal (if they could even find one) and CGI blurry at best and disastrous at worst.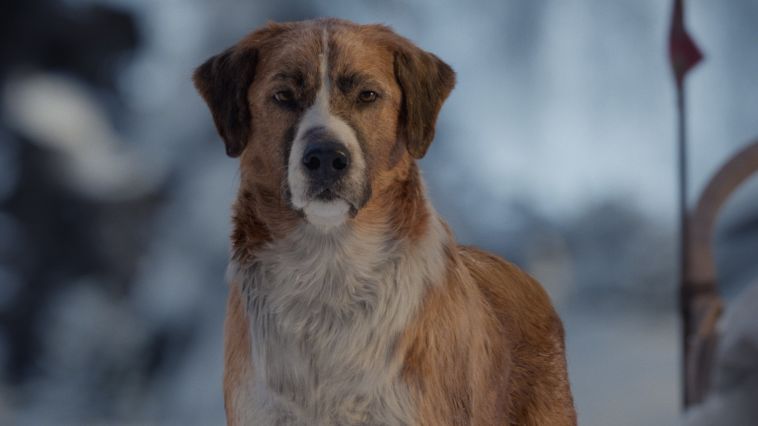 While Buck shined and ultimately stole the film, the humans had their moments as well. Perrault was a breath of fresh air for both Buck and the audience after that hard-to-watch abuse scene. His eagerness and genuine love for those around him is infectious.
Meanwhile Hal was a tremendous prick. If you had told me a week ago I would hate a character Dan Stevens plays I would've laughed in your face. Although that means he did his job well. It looks like I need to rewatch Downton Abbey to forgive him.
Harrison Ford proves once again how versatile he truly is. He delivers a heartfelt performance, giving John a backstory that we haven't encountered in previous adaptations, including the source material. That was all Harrison's idea, a tragic past that lead him to a life of isolation. And despite having a CGI dog to work with, the bond between man and pup was strong.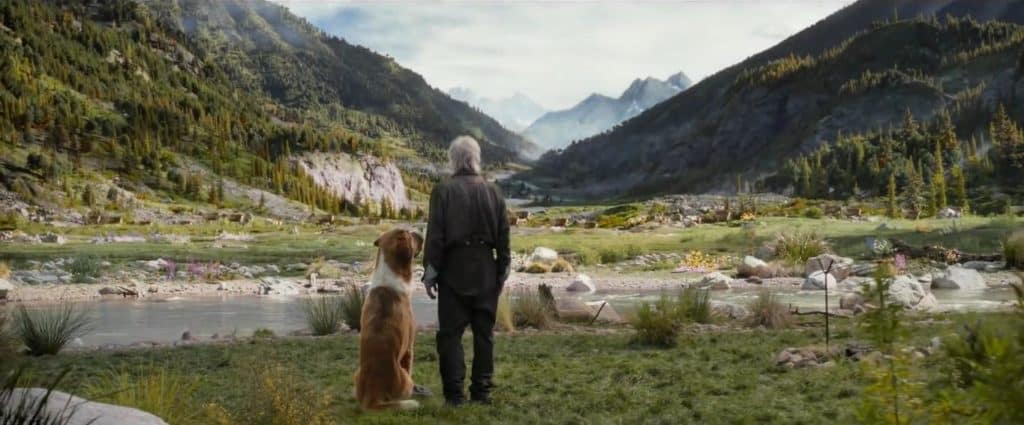 Answering The Call of the Wild
The Call of the Wild, one of Jack London's greatest works, has always held nuggets of truth. Life Lessons that we can find, like gold in the Yukon, if we know where to look. The film is no different.
Addressing the greed of mankind- John mentions that having enough money for groceries for life is all a man needs. With human beings being more insatiable than ever, this is a reminder that excess money is not what's important. Kindness is king, from the void of the Yukon to the busy streets of California. We could all stand to be more kind and caring for those living beings around us.
The spirit of adventure calls to all of us. It might not mean traversing the unknown wilderness, but we all yearn to be our own masters and experience life on our own terms. Like Buck, humans want to answer the call of the wild, we want to live free, to be who we are without fearing what others may think or say.
Is The Call of the Wild Kid Friendly?
Younger children this is a hard no. While it is only rated PG, The Call of the Wild, features traumatic moments animals and humans alike. Sensitive children, and adults like myself who adore animals, will find this hard to watch.
The pacing as well as overall storyline of this film are not ideal for younger audience members. However teens, especially those who have read Jack London's book for school, will find it interesting and hopefully walk away learning something from the grouchy yet lovable John Thornton and good boy Buck.
Parent notes: Animal abuse, death (animals and people), curse words: damn it, son-of-a (stops before last word), and gun violence.
The Call of the Wild is in theaters February 21, 2020
The Call of the Wild is rated PG for some violence, peril, thematic elements and mild language.