Tensions with Cid have finally come to a breaking point. Luckily, Phee has taken a liking to Clone Force 99 and introduces them to a place they may be able to call home. Hunter isn't so sure but the others seem eager to stay. Let's get into "Pabu" with this Bad Batch Season 2 episode 13 easter eggs and breakdown.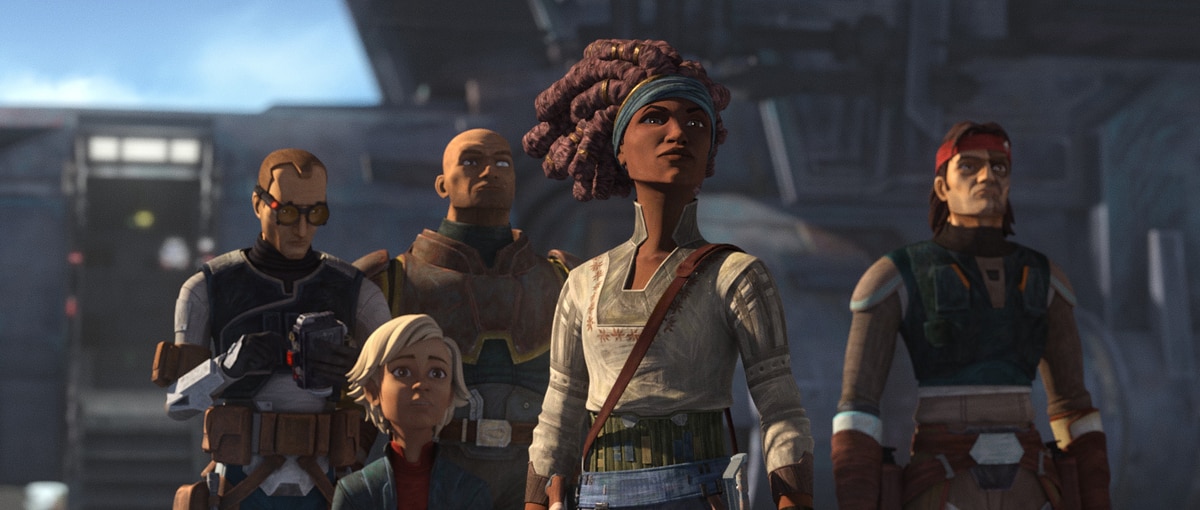 Bad Batch Season 2 Episode 13 Easter Eggs & Breakdown
Inside a Cantina, Phee and Omega are meeting Crowder (voiced by Steve Blum). He has an artifact for sale that she wants.
In the background there is a R2 Droid with a Protocol Droid.
Hunter and Wrecker are nearby. Hunter is sitting at a table with a Bith.
Crowder tries to kill Phee with a centipede looking creature but Hunter kills it and they fight their way out of the cantina.
RELATED: Bad Batch Season 2 Episode 12 Easter Eggs & Breakdown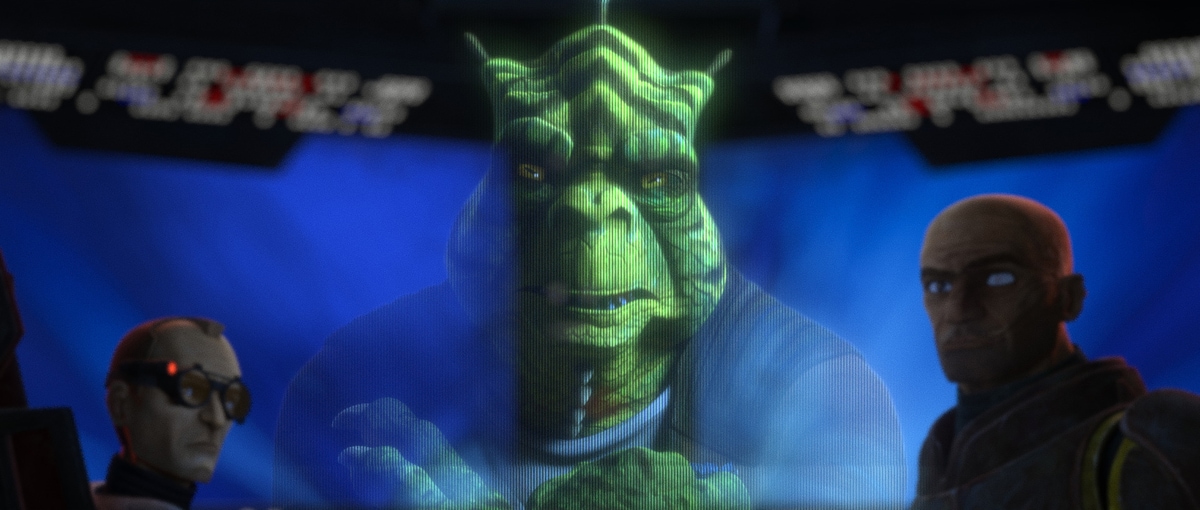 Tech has been waiting in The Marauder and flies in to save them. Phee makes a comment that Omega needs friends that aren't genetically like her or soldiers.
They receive a transmission from Cid who is angry they haven't been in contact in the last 20 days. Phee seems surprised and tells them they better have a plan to deal with Cid.
Phee takes them to Pabu, a new planet in the Star Wars galaxy.
When they land, she shows them the Archium, a building where the artifact they took from Crowder will be stored. The building holds treasures from all over the galaxy. Although they aren't worth a lot, Pabu is made up of refugees. These artifacts and treasures represent their cultures.
Phee introduces them to the Mayor of Pabu, Shep Hazard and his daughter Lyana.
The creatures that are running around that look like monkeys are called Moon-yos.
Phee suggests that all stay on Pabu permanently. Hunter thinks it over.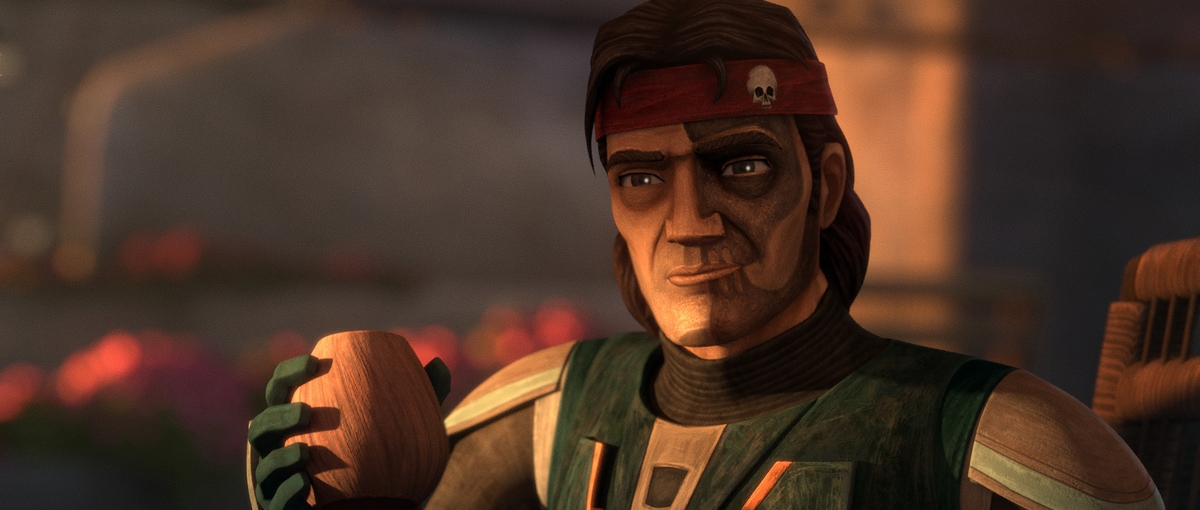 One of the residents of Pabu, Misten Eenta (the old man) is also voiced by Star Wars Rebels alum Steve Blum.
Omega and Lyana go out on the latter's boat to watch the sunset. Just as they are enjoying it, Hunter senses something is wrong.
Alarms sound warning of a sea surge. It's been 3 decades since the last one. Hunter goes to rescue the girls while the others help Shep to evacuate the city to higher ground.
After the sea recedes, it is time for Pabu to rebuild. Hunter tells Shep they will help them rebuild. Tech, Wrecker, and Omega are happy to be staying on Pabu.
Episodes 1-13 of The Bad Batch Season 2 are now streaming on Disney+.