Here is my second post about my nephew's Green Eggs and Ham birthday party. Be sure to read the first post: Green Eggs and Ham Birthday Party: Food and Games!
It was hard to find a lot of Green Eggs and Ham specifics in our local stores. They simply didn't sell Sam-I-Am and his crew by themselves, even during Dr. Seuss' birthday! Who would have thought but the orange pom poms were not in stock at any party store around here either! Amazon to the rescue: Green Eggs and Ham balloons, Orange Tissue Pom Poms, and Green Tissue Pom Poms!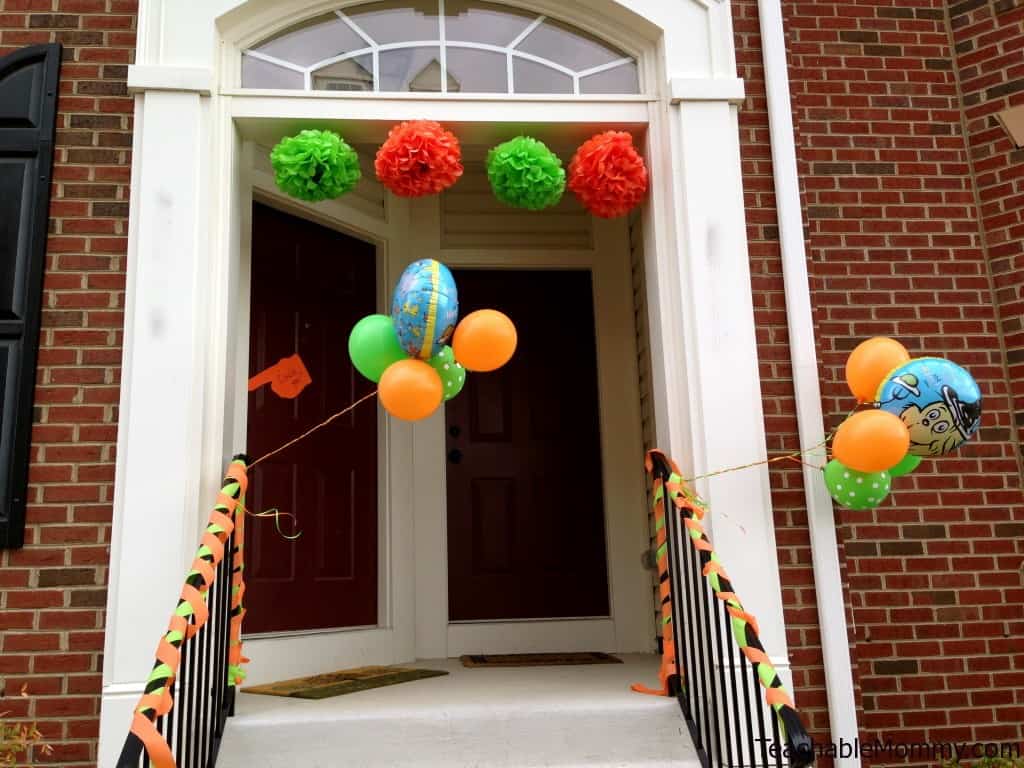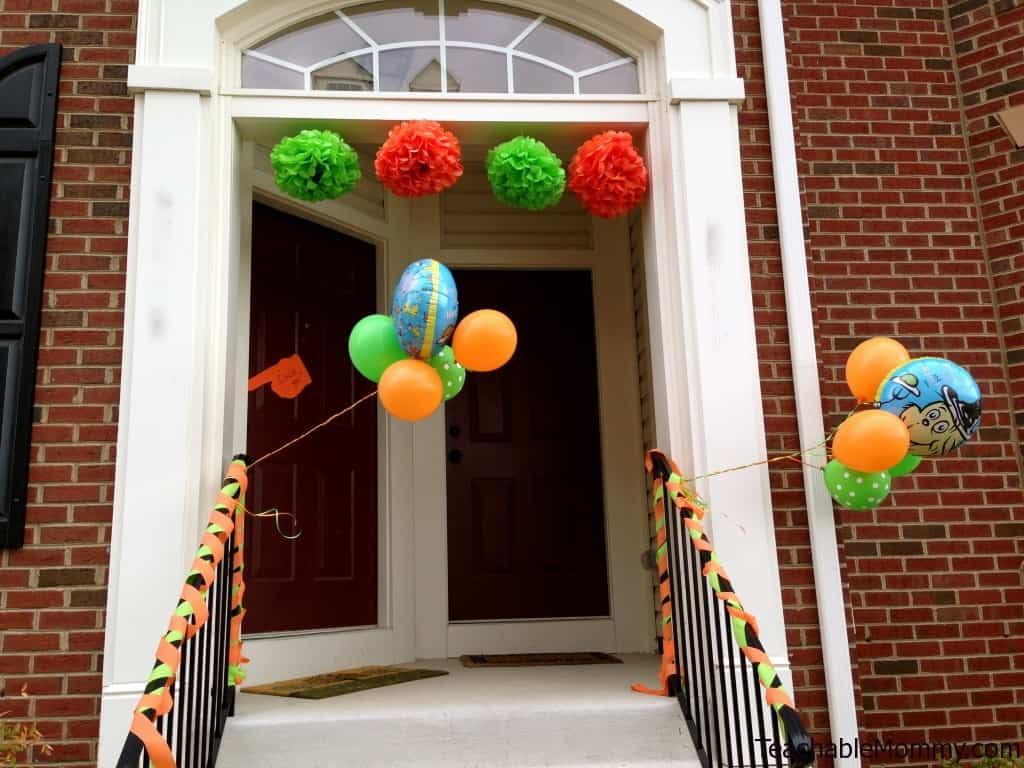 Can you tell it was a breezy day?
These cute foam hands were an awesome find at the dollar store! I would tell you to be sure to use some serious hardcore tape. Foam does not like to stick to anything!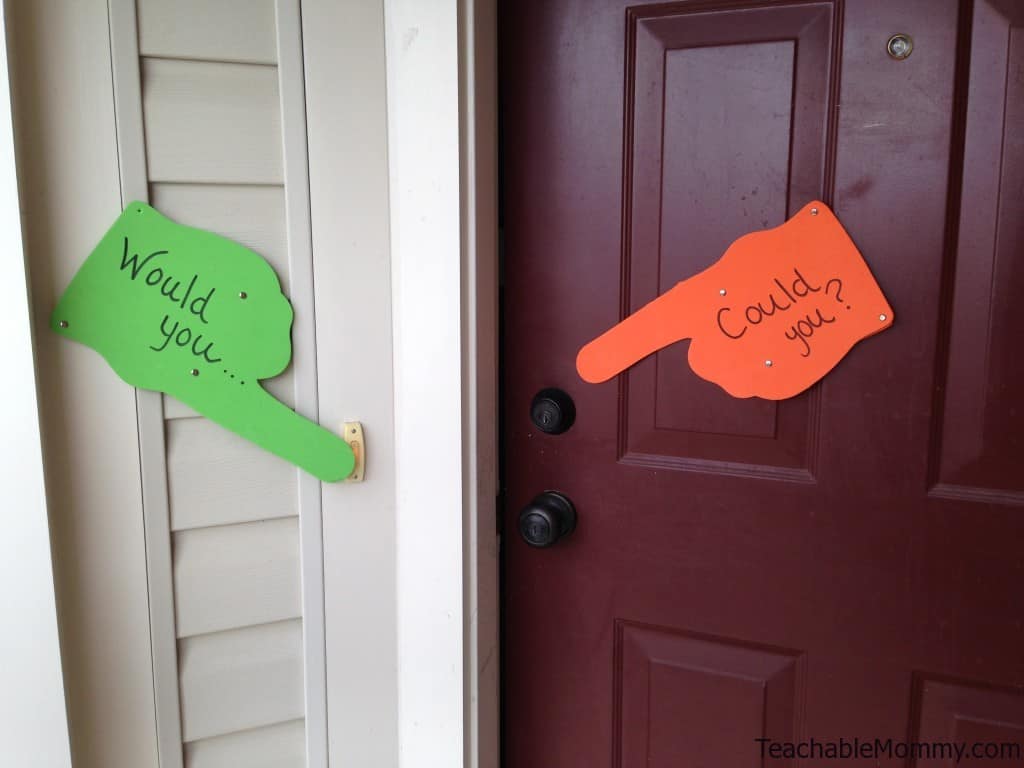 For the banner we simply cut the book pages into triangles, layering them with bright orange, and using the same sparkling green chipboard letters from the Goody Bags.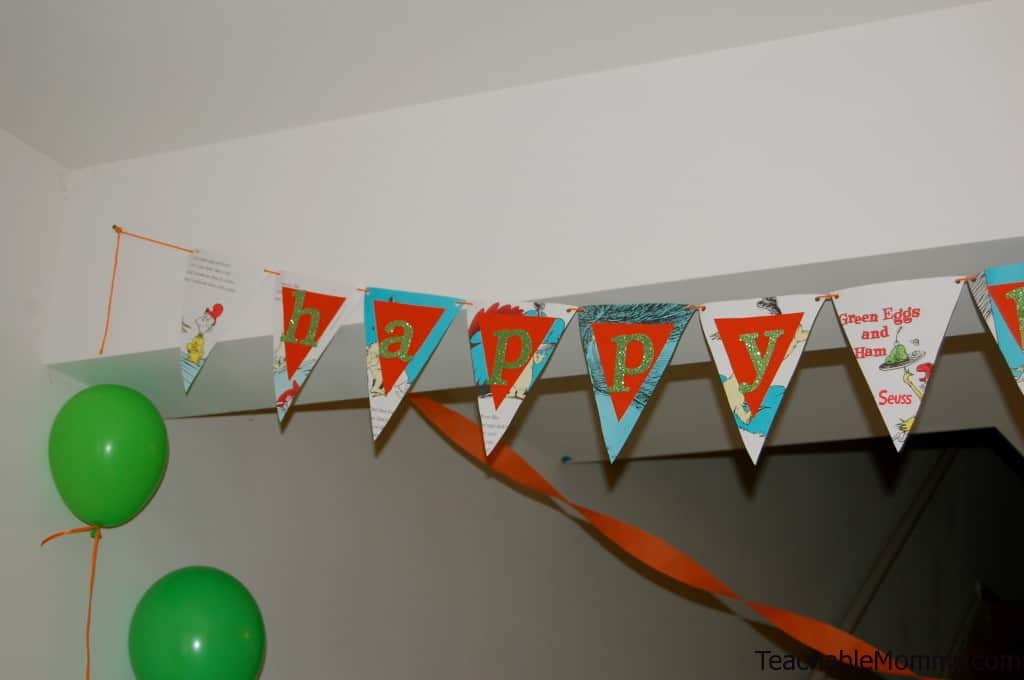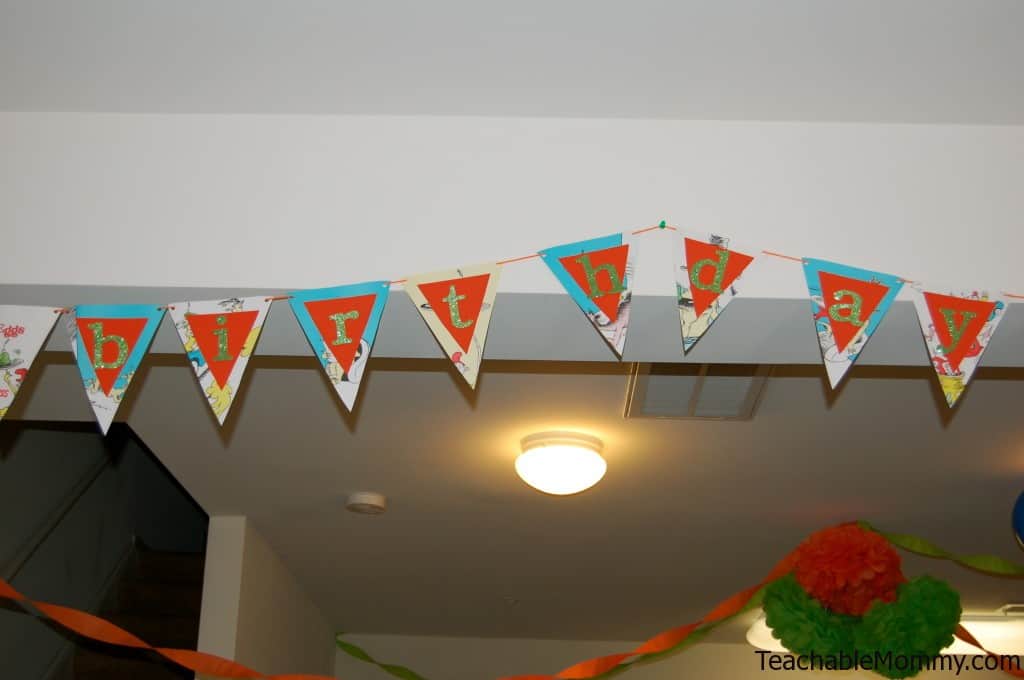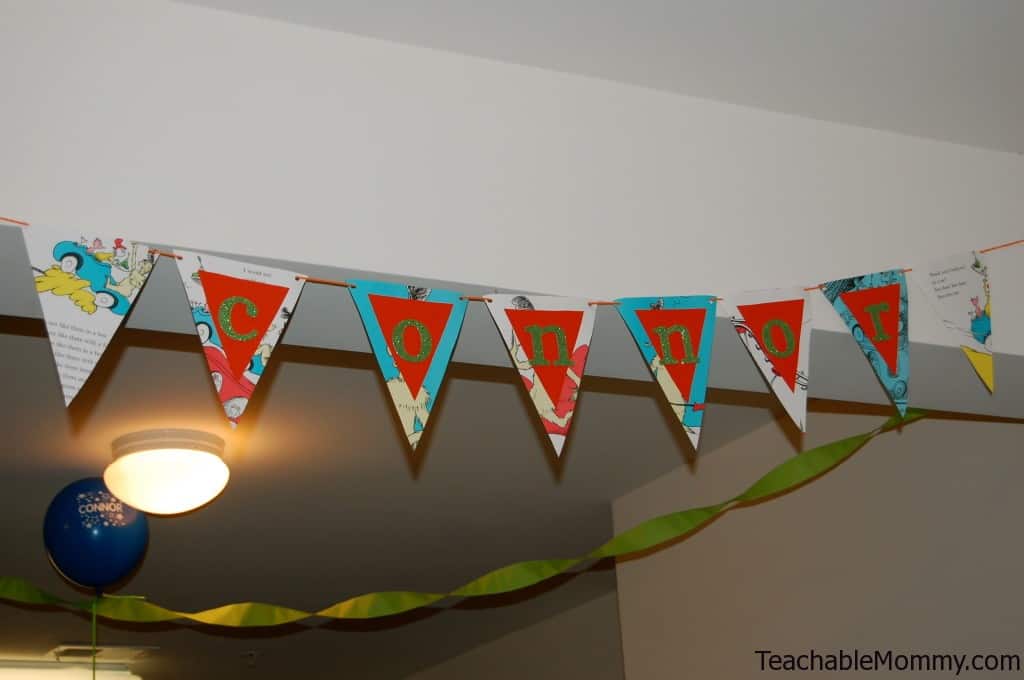 Everyone was asked to sign "Happy Birthday to You" By: Dr. Seuss. The pictures were taken from the books and the frames were found at Marshalls.