My little nephew turned 3 this year and his mom wanted to throw him a Green Eggs and Ham birthday party. I loved that this was a unique idea and who doesn't love Dr. Seuss' work?! We did a little searching on Pinterest but not too many ideas came up. That presented us with a challenge to stretch our imaginations. If you know me you know I love a good challenge! We spent a few nights brainstorming, several weeks preparing, and the end result was an awesome party that would make even the grumpy guy from the book happy!
First things first, lets talk cupcakes.
For the cupcakes, we used a circle cutter (found at your local craft store) to create the toppers. The images are actual pages of the book. The book nerd in me cried out when we had to cut into the books but these were used copies so at least they were being recycled! The icing is colored with natural food coloring, because well you know I don't like anything artificial!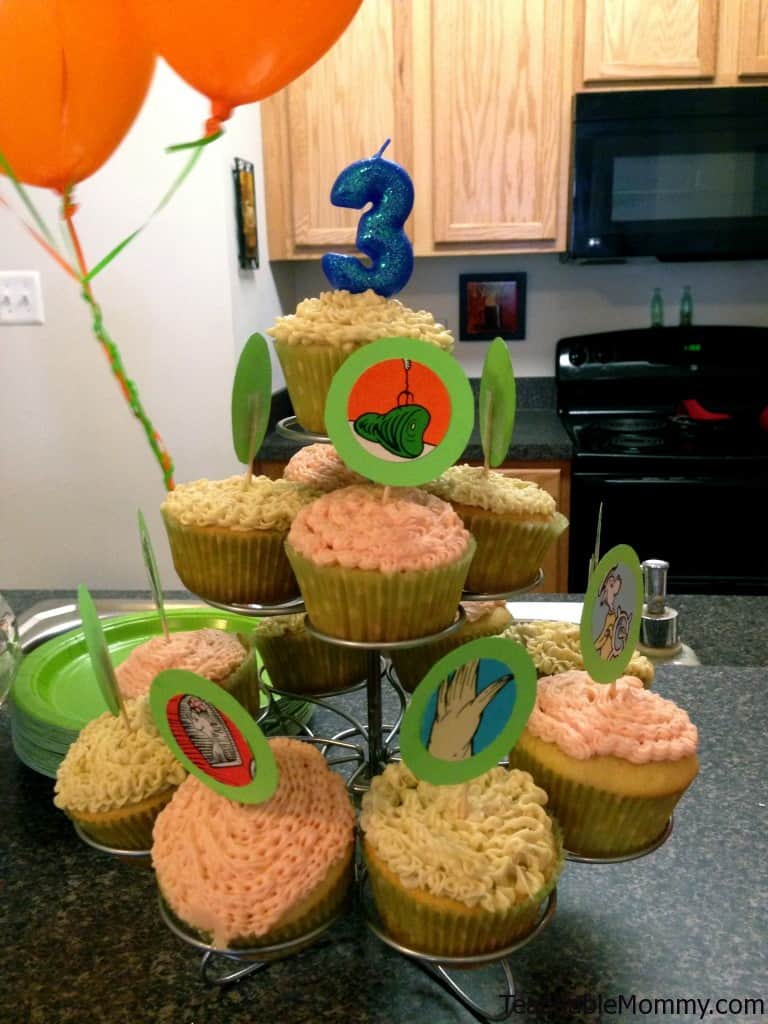 For the food we wanted everything to be orange or green.
Green: Grapes and Eggs. The eggs are actually avocado deviled eggs. I found the recipe here and modified it to omit the cilantro, hot sauce, and onion. In the end we did add mayonnaise and extra lime juice. They tasted great and there was no need for fake food coloring. I would recommend tasting as you go to get the flavor/texture you want.
Orange: Cuties, cheddar Annie's bunnies, and sweet potato chips.
Combination: Tri-Colored Italian cold pasta salad, regular salad with cucumbers, carrots, avocados, & tortilla crunchies on top, egg salad topped with parsley, and deli ham and cheese sandwiches.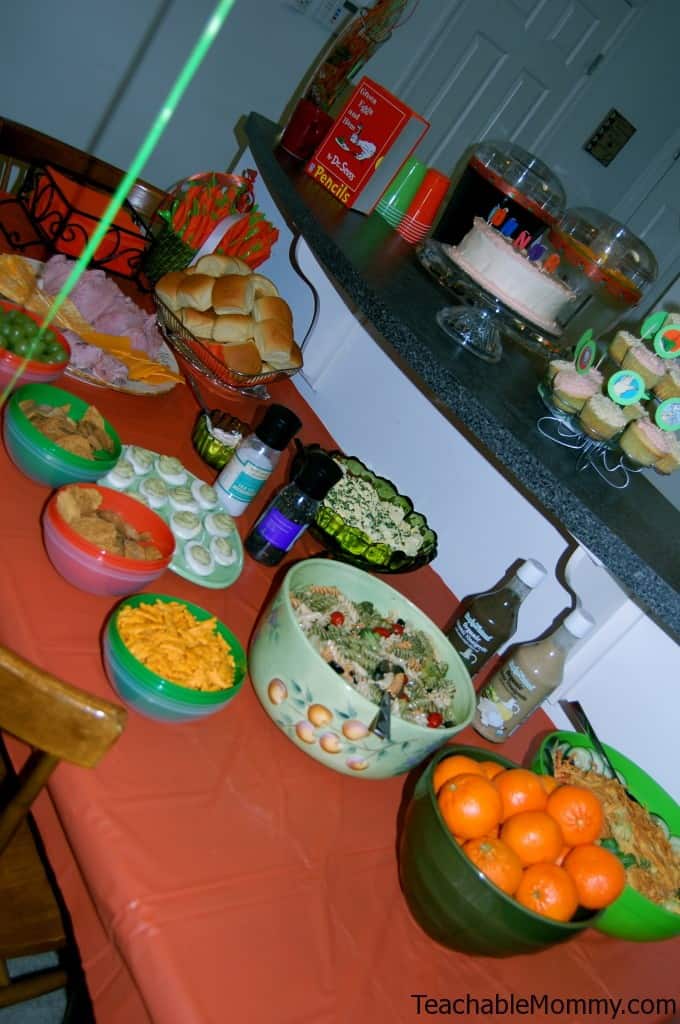 Party Games
Toss the Fox into the Box
These pages were taken straight from the used books as well.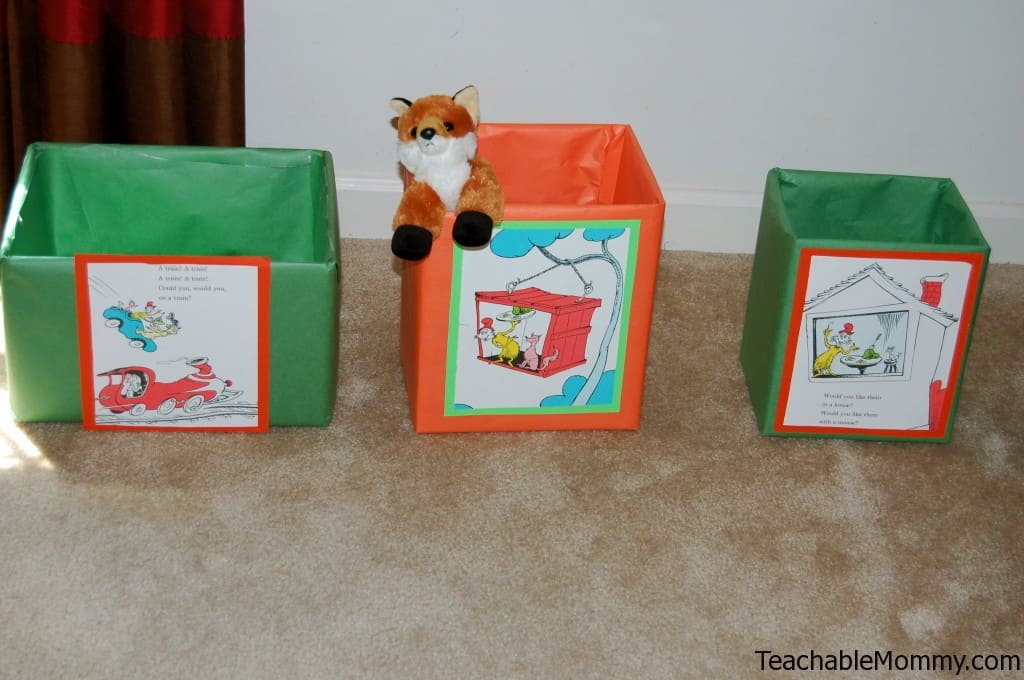 Pin the Green Eggs and Ham on Sam-I-Am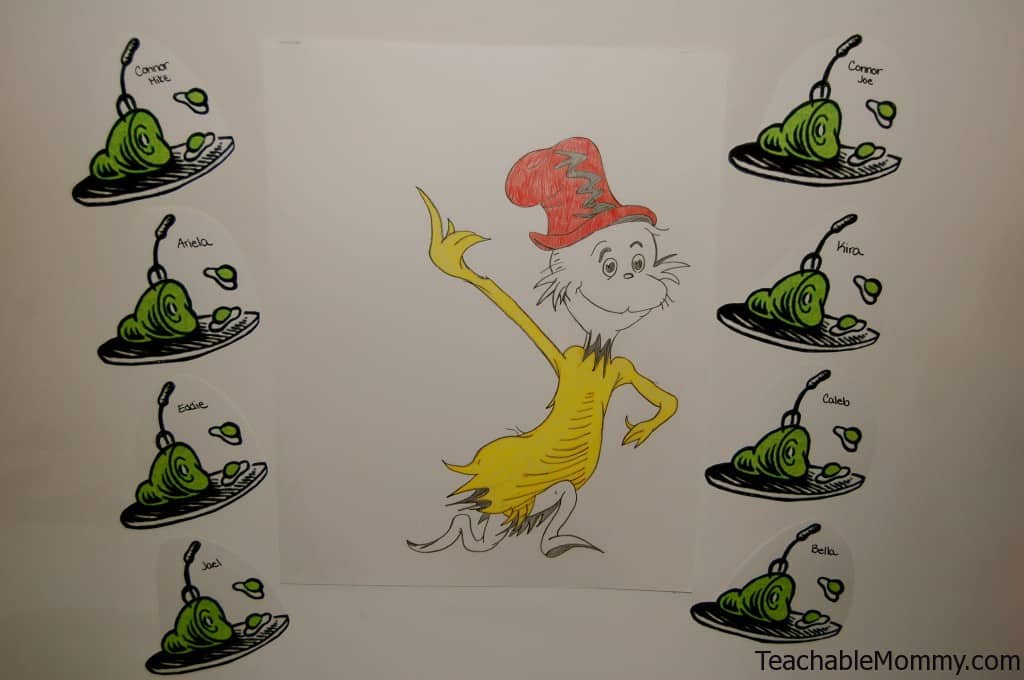 It wouldn't be a party without Goody Bags!
Or in this case pails! We Seussed up the pails with Green Eggs and Ham stickers
, ribbon, and sparkling chipboard letters. Then filled them with Green Eggs and Ham pencils
, finger eraser, bubbles, lollipops, and eggs filled with Unreal candy!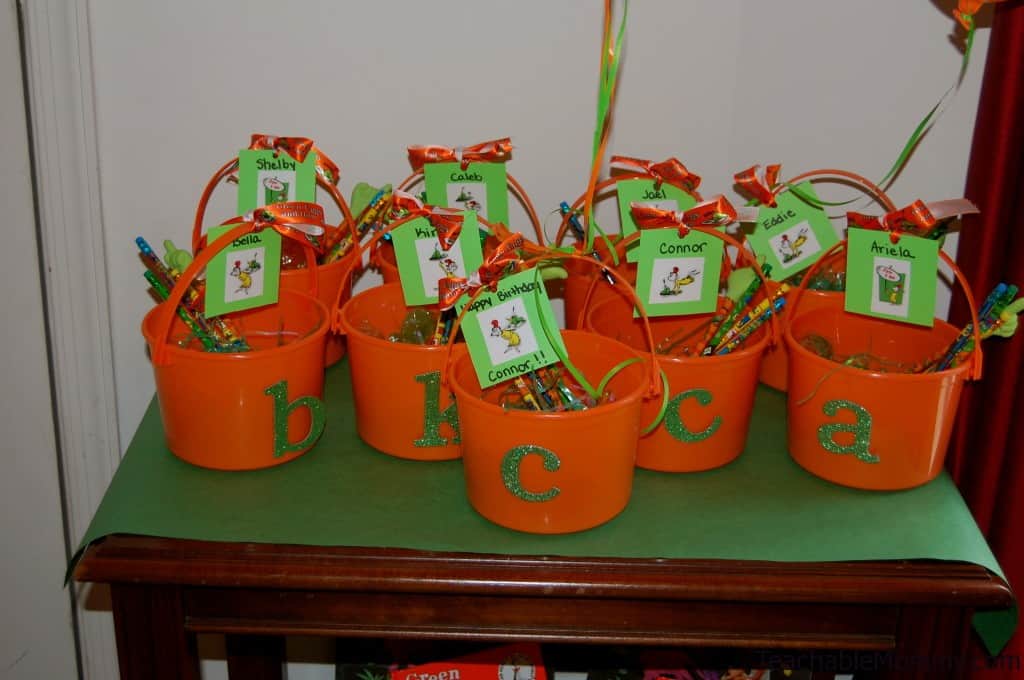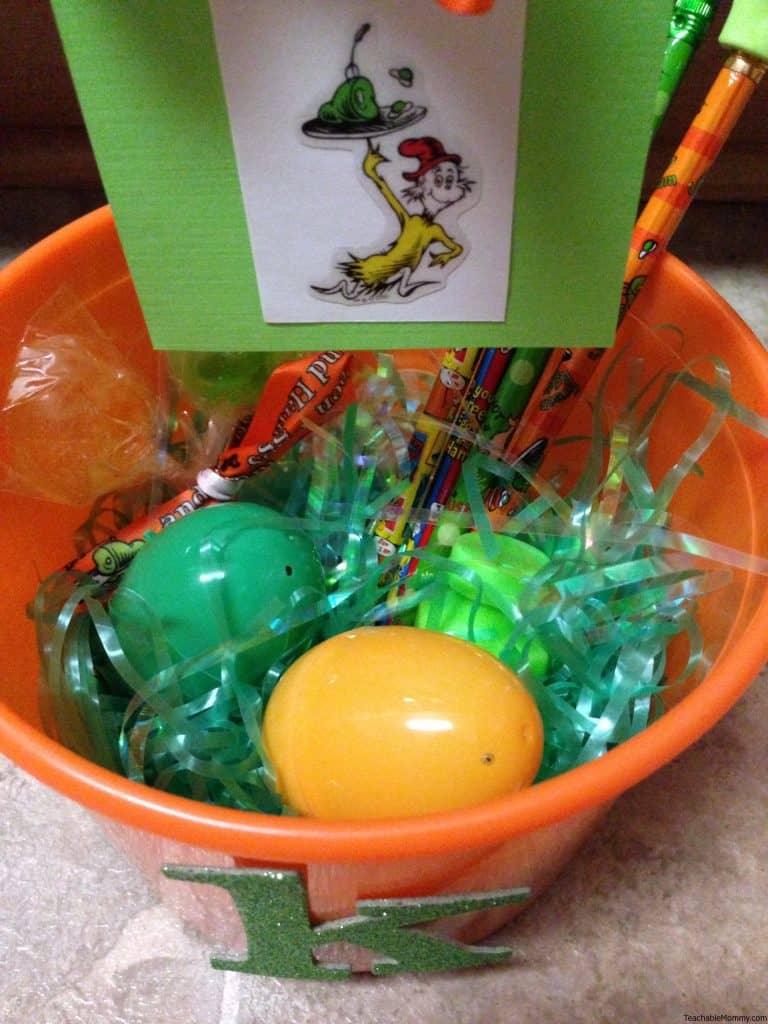 Coming soon: Green Eggs and Ham Birthday Decorations!