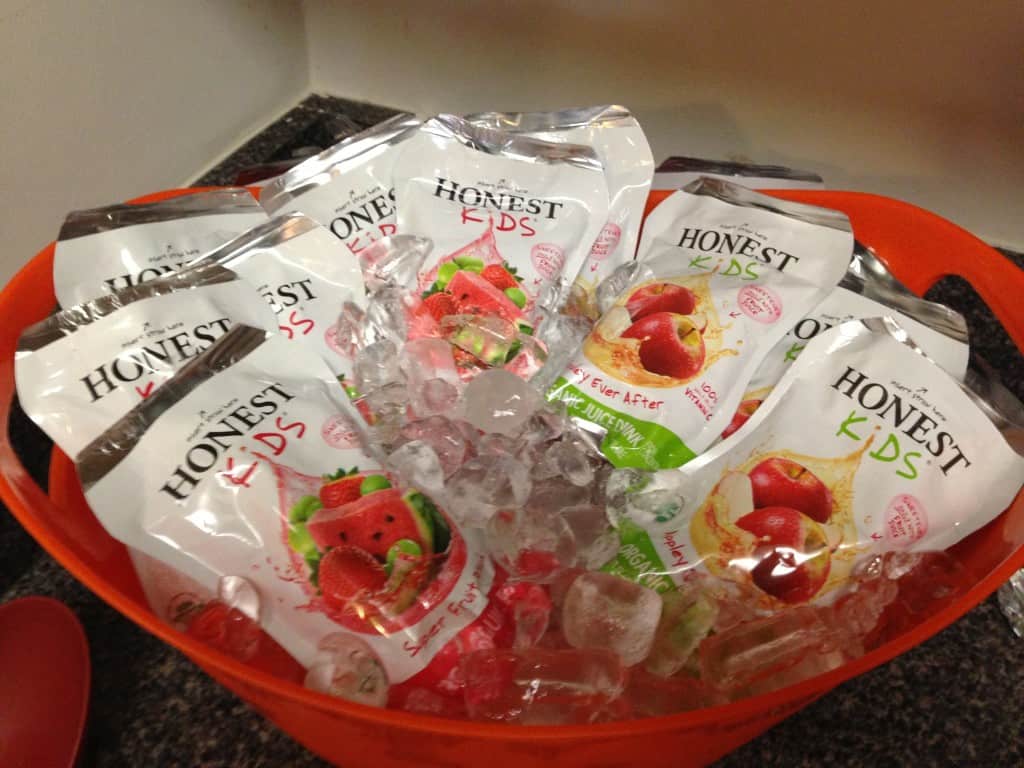 What kid doesn't love a juice box? In my house I reserve things like juice boxes to be a sometimes food. Usually they get them as a special treat or for birthday parties. However, I do not just buy any brand. Sometimes treats have to stand up to my usual standards for the food we eat. That is why I love Honest Kids. Their juice boxes are organic and made without GMOs, gluten, or added sweeteners.
When the opportunity came to host a party with Honest Kids juice the kids and I were very happy! As a Moms Meet ambassador I received free vouchers for the juice boxes plus some organic lip balm that smells delicious and cute little hand sanitizer travel bottles. I already knew my children would love the juice boxes but some moms were trying them for the first time with their little ones. All the kids loved the Honest Kids juice and the parents did too!
If you have tried Honest Kids in the past and weren't so sure about the taste I would encourage you to try them again. They have reformulated their juice boxes, omitting organic cane sugar and adding more juice content. They have a variety of flavors to choose from. We love the Super Fruit Punch!
Just the Facts:
Lower sugar option, with only 1/2 the sugar of leading kids' drinks
Sweetened with only fruit juice, they removed the organic cane sugar and increased the juice content
Never made with GMOs, gluten, or high fructose corn syrup.
100% juice and certified organic
Available for purchase at major retailers nationwide including Target, Publix, and Whole Foods Market
Connect with Honest Kids for special offers, updates, and more!

*I received free products as a part of my Moms Meet ambassadorship. No monetary compensation was received and the opinions expressed are my own. Facts were supplied by Honest Kids to Moms Meet.