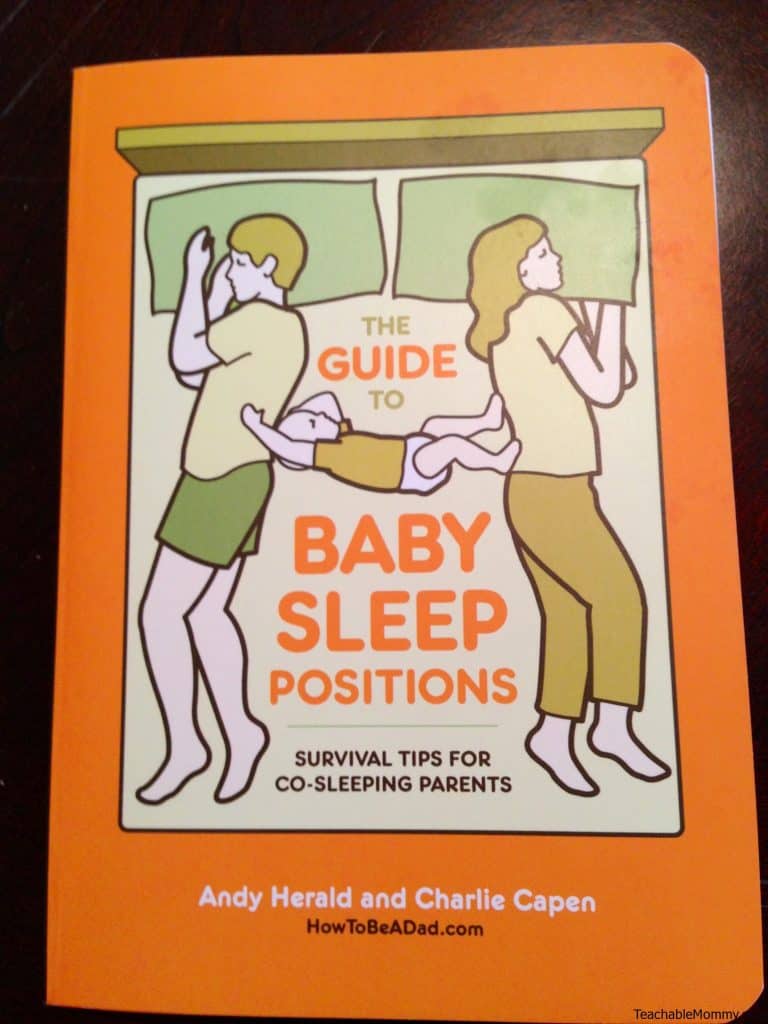 Co-Sleeping with your child is an experience. Notice I did not say a heavenly, perfect, or blissful experience. Before you get upset or cheer me on, co-sleeping is a little of all those but it is also an adventure with ups, downs, and what the heck just happened situations. This post is not intended to debate the merits of co-sleeping. If you happen to be someone who thinks co-sleeping is crazy hippy nonsense then this is not the article for you. Have a nice day and see you next time. But if you co-slept for one week, 2 months, or several years, read on and enjoy.
We co-slept with our daughter and it was not a decided in advance kind of thing. More like a decision born from sheer exhaustion. Honestly, I think it was a part of her master plan, but I digress. From phantom kicks in the dead of night to having no marital contact, Andy and Charlie from HowToBeADad.com cover it all in The Guide to Baby Sleep Positions: Survival Tips for Co-Sleeping Parents. This books brings back memories, or is it nightmares? Whichever it may be, it definitely brings laughs!
The guys have created an easy to use survival guide for all parents who co-sleep or are planning on embarking in the co-sleeping world. Quickly identify your baby's sleep position that sabotages your rest, read up on the side effects, and consult the accompanying tips to learn how best to survive. I loved the level of difficulty included with each position and the boxes to check off "occurred, in progress, or mastered." I was proud to say I have mastered all of these and I am still here to speak of it! The Guide to Baby Sleep Positions is a quick, fun read and a great gift for yourself or any co-sleeping parent in your life.

I had some laugh out loud moments, legitimately not "lol" which usually means I cracked half a smile, no I laughed with tears in my eyes remembering the days when I was in the midst of all this. Andy and Charlie are speaking from experience and it was nice to know I wasn't alone in thinking this adorable little angel was secretly a saboteur. In an effort not to giveaway the entire book, I decided to narrow it down to my top 2 and my best friend's number one favorite positions.
Baby Sleep Position No. 27: The Mugging
Difficulty: 4 pillows
Peaceful REM sleep… BAM what, who, why was I just hit?!
Baby Sleep Position No. 21: The Booby Trap
Difficulty: 3 pillows
Cue theme music and try to get into bed without waking baby.
Baby Sleep Position No: 9: The Pillow Thief
Difficulty: 3 pillows
Why do they always steal my pillow? My poor arm is numb now just thinking about it!
You can find this incredibly funny book on Amazon. Buy it today and let the healing begin!
 For more laughs follow the dads on Twitter and like them on Facebook!
*I was provided a copy of this book for free. No monetary compensation was received and the opinions expressed are my own*