The day of my baby shower for my son was a hot one. I think I was 36 weeks along, a walking furnace by this point. He was born at the end of June and here on the east coast we jump from cold winter to scorching hot summer in a matter of weeks! I remember that we could not figure out how to get the air conditioning to come on in the building and someone found a box fan which I immediately turned on high and pointed at myself. Hey, no shame in this preggo mama's game. When you're hot looking dignified and classy is the last thing on your mind! In the end, despite the sweat, we played games, laughed, and everyone enjoyed some good ol' Italian food.
Whenever and however you are celebrating baby, Tiny Prints has you covered. Tiny Prints offers a variety of designs, layouts, and extra options, like glitter ( all the girly girls squeal!) for all your Baby Shower and Birth Announcement needs.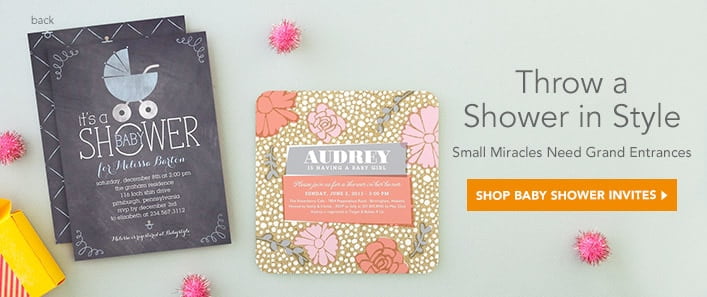 Tiny Prints Baby Shower Invitations are trendy and as radiant as the mom to be! You can search designs based on gender, multiples, photo layouts, and even gender reveal invites. Also, Tiny Prints also offers a RSVP manager for your baby shower. It is a free customized ad and spam-free website available to you when you purchase invitations through Tiny Prints, allowing you to easily keep track of your guest list, update event details as needed, and more!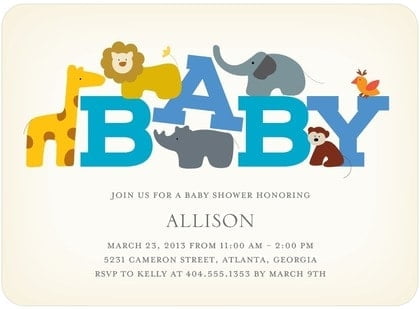 I think the photo baby shower invitations are adorable! This one would have been my choice for my daughter.
Fun and heart warming maternity photos seem to be the thing to do for all moms-to-be. Show off that bump in your baby shower invitations!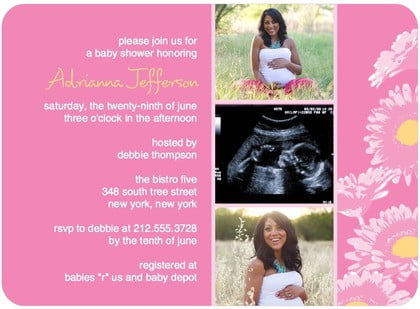 Tiny Prints Birth Announcements are beautiful, trend-forward designs as unique and special as your baby. Find announcements for your baby girl, sweet little boy, twins, or for your adoption. Upload your favorite photos and enter all of baby's information in a simple tool. Ta-Da you have a personal and precious card to showoff to your family and friends!
I loved the new sibling announcements, a new and fun take on the traditional announcements. So cute and they help big sister or big brother not to feel left out!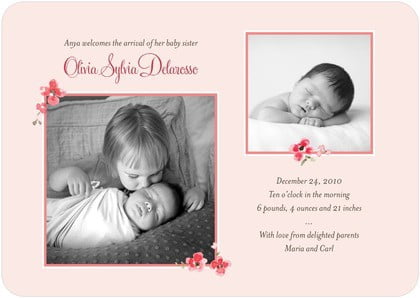 When I ordered my Christmas Cards from Tiny Prints, one of the coolest features in my opinion was having a design on the back as well. Tiny Prints Birth Announcements all you to choose between several layout options including single to multiple photos on the front and plain or extra photos and/or text on the back.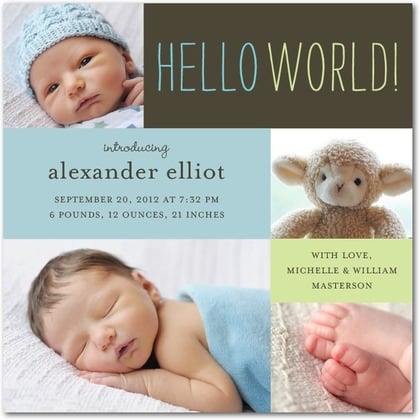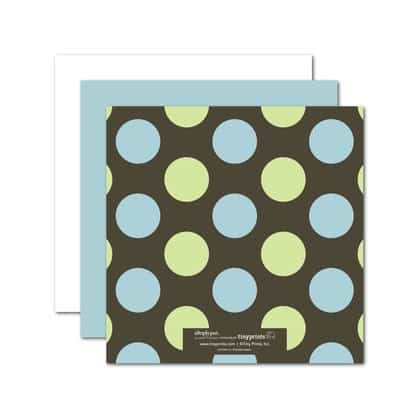 Are you looking for premium stationary but trying to be fabulous on a budget? Tiny Prints offers cards as low as $0.79 each! You all know how much a I enjoy a good deal!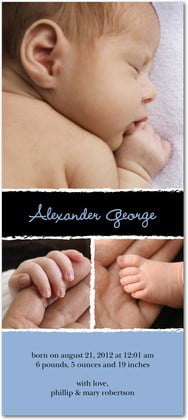 Also available are matching address labels, thank you cards, and gift tags! I am kinda obsessed with matching stationary. When everything meshes together it makes me happy. Bonus: One stop shopping saves you time, because we all know new babies= no free time. (and if you do get a minute you use it to shower)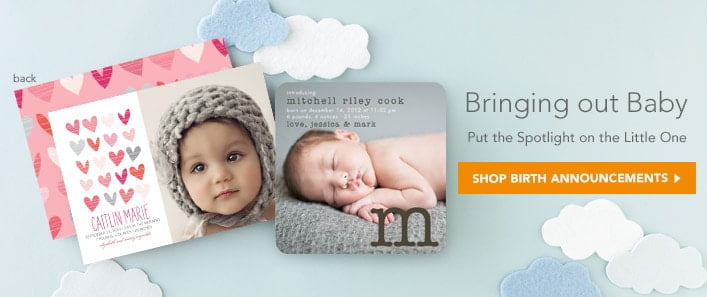 Tiny Prints wants to give One (1) lucky Teachable Mommy reader $50 to spend at Tiny Prints!!
***Don't miss the Tiny Prints #TinyPrintsBaby Pinning Party with @ResourcefulMom on May 20t 8pm ET! RSVP and see the awesome prize list: http://www.reasourcefulmommy.com/12097/tiny-prints-baby-pinning-party/ ***
*This post is sponsored by Tiny Prints. I received a gift in return for this post No monetary compensation was received and opinions as always are my own. One winner will be chosen using Random.org and Rafflecopter. Winner will be contacted and given 24hrs to respond before another is drawn. Prize fulfillment is handled by Tiny Prints.