We have finally made it to the double digits in our countdown to Disney World! The excitement and anticipation is building, so what's a mom to do? Well since leaving early for our trip is not an option, sad I know, I decided that it was time to implement some Disney crafts and activities. Disney's Spoonful.com, Disney Junior, and Disney Family have a lot of great options to choose from. I picked some of my favorites for this post and added a few of my own.
Disney Craft Ideas:
Countdown Calendar
Every Disney Vacation needs a countdown calendar!
Super cute and easy enough to make. Don't forget to throw them in your luggage too. My kids even want to wear theirs on the plane. We'll see how security likes that…
Have a Disney Movie Night!
My daughter is a Princess in training for sure, so every time she gets to pick it is always a princess movie. I always make it extra magical by fixing her hair, setting out a healthy spread of "royal food" and we both wear our crowns.
Tangled goodies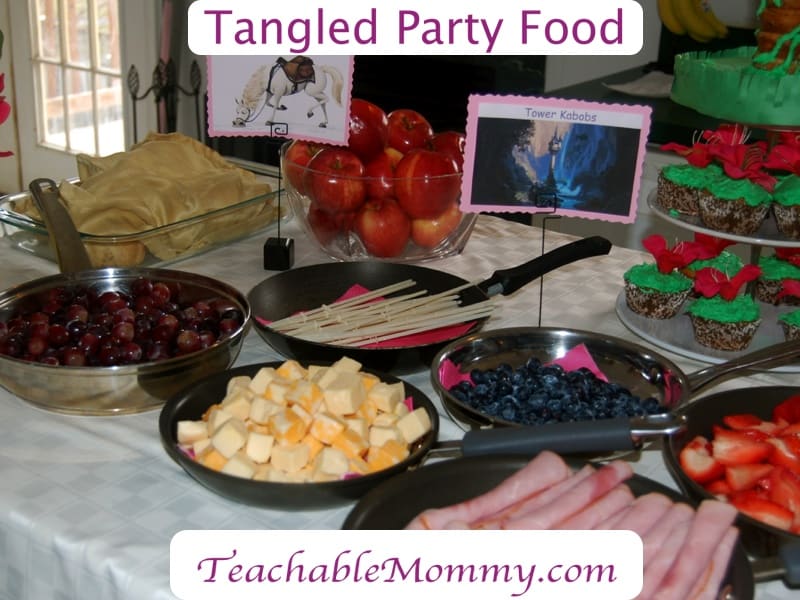 My son is all boy. If there is a lot of action he is hooked for sure. Not to leave anyone out, I try to come up with themed food for him too.
Peter Pan/Jake and the Neverland Pirates goodies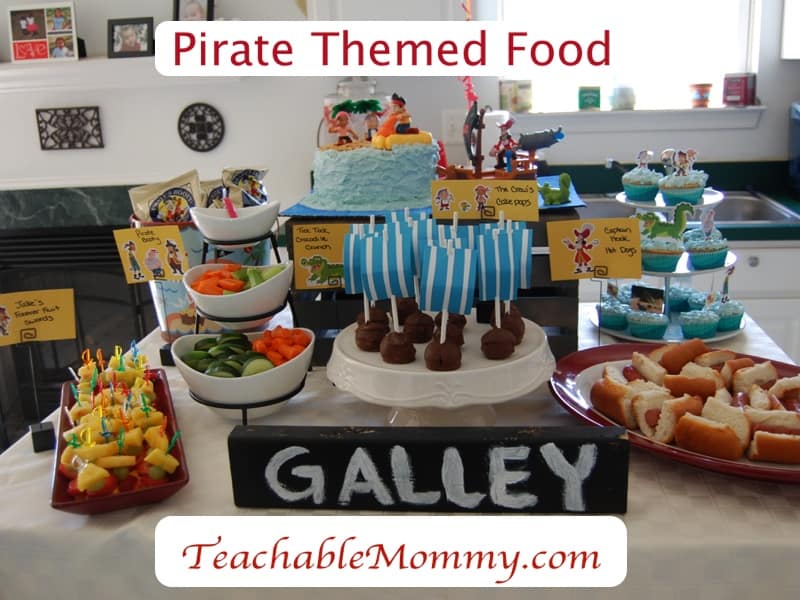 Play Dress Up!
Whether for your movie nights or just because, dressing up is always a fun idea! A cute dress up crafts from Disney are Rapunzel's crown and Tangled Shrink Charms. For more Tangled ideas, read all about her party here: Tangled birthday party.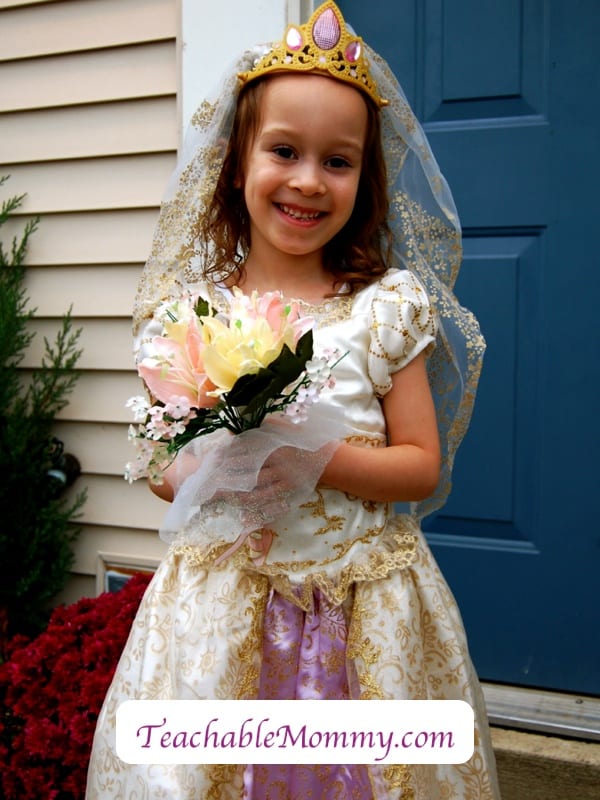 For the Plane or Car Ride:
Busy Bags
I made 2 of these bags, one for the Princess and one for the Prince. The bags are the packaging from my kids' underwear and the crayon holders are travel q-tip containers. Reusing saves the Earth and saves you money!
Coloring Pages printed from Disney Junior
Crayons
Snack
Books
Toys
Games
Mickey Mouse Mad Libs
Who doesn't love a good mad lib? The kids will have fun asking each other and you to help fill in the blanks. Even little ones can get in on the action, and their responses are the funniest of all.
Mickey's Summer Vacation Mad Lib
And I couldn't leave the adults out. After all, I think we are just as excited as the kids!
Cup Cozy
All you need for these cute cozies are the templates (found through the links), felt, buttons, and a glue gun.
Note: the template ended up being too small for my big coffee cups so I used a coffee sleeve from Starbucks to draw the outline.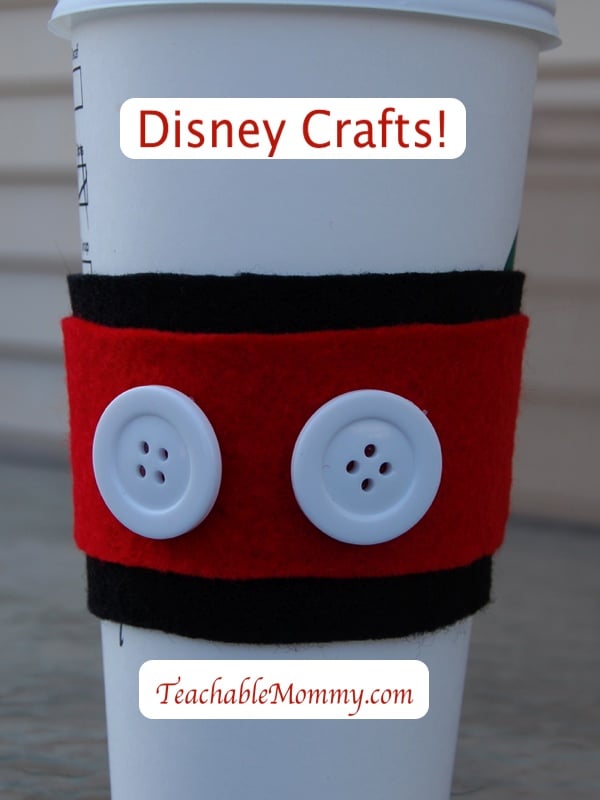 When I look at my Minnie Cozy it makes me smile and I know that very soon I will at one of my favorite places in the world!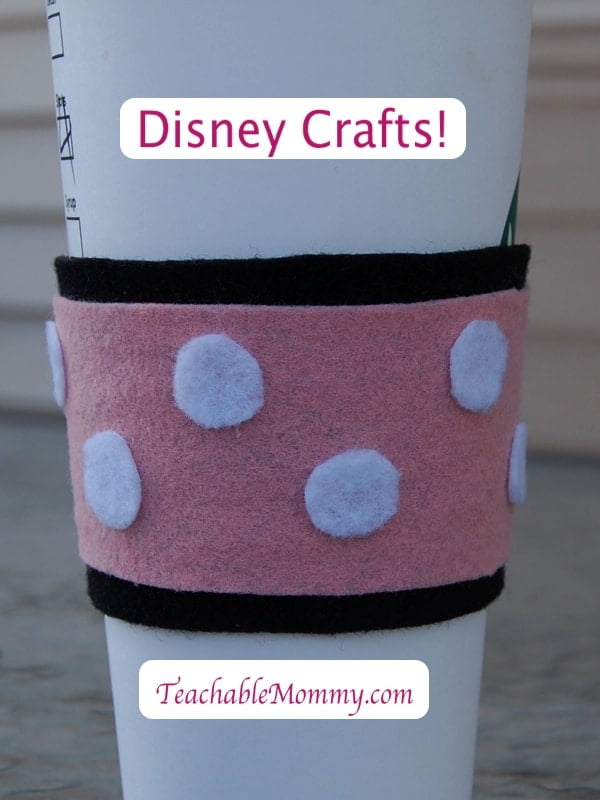 The kids are having a blast counting down, creating crafts to show their favorite characters at Disney, and all the movie nights are awesome! We adults are having fun too, reliving our childhood and looking forward to introducing our kids to the Most Magical Place on Earth!
Next post will be what to pack for your Disney vacation and if you are anxious to plan your own read my 10 Money Saving Tips for Your Disney Trip!