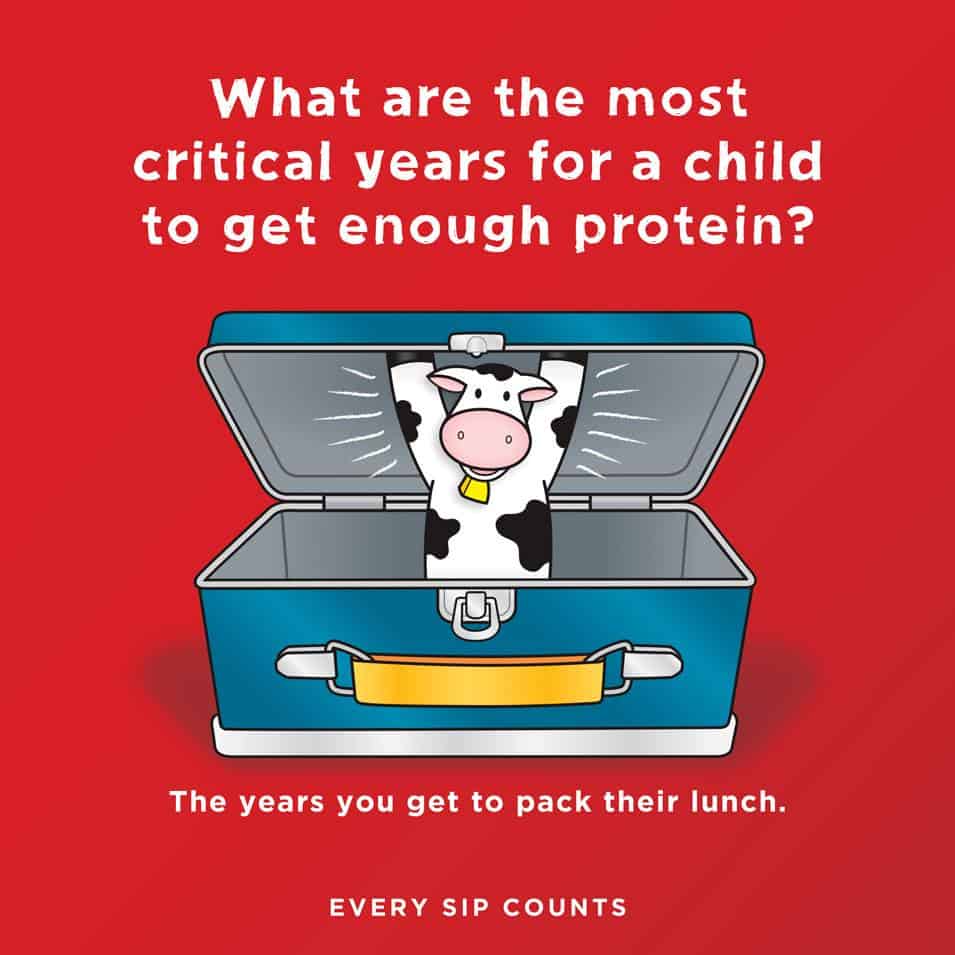 In the crazy that is a new school year don't let one of the most important meals of the day suffer. Get some lunchbox ideas and help from Horizon Organic!
Horizon Organic and registered dietician Elizabeth Somer have created the "5 Lunch Needs and 50 ways to Please" back to school resource. This easy to use tool outlines the five main food groups kids should be eating with 10 kid approved lunchbox ideas under each group. The idea is for you and your kids to use it together each week to plan healthy and balanced lunches.
One of the products Somer's recommends is Horizon Organic Milk with 32mg DHA Omega-3 Single Serve Milk Boxes. Your child can choose between two great flavors, vanilla and chocolate. It is the first pantry stable milk box with 32mg DHA omega-3. These milk boxes are ideal for your perfectly packed lunch!
Using the system is as easy as 1-2-3. First, sit down with your children to mix-and-match items from each food group. Try to plan for an entire week of healthy, nutritious, and balanced lunches at a time. Second, moms and dads use the selections made to create your grocery list. Third, repeat steps 1 & 2 for the rest of the school year!
As parents we all set out with the best intentions when packing a lunch. But life happens and we lose track of time, run out of certain foods, or just forget until it's too late. That is why I love the "5 Lunch Needs and 50 Ways to Please" printout. Using it, I feel better prepared for the upcoming school year and more organized at the grocery store. Do you have a picky eater? One of the easiest ways to get a picky eater to try something new is to let them help with the selection and preparation of their meals. Giving your kids the power to choose their lunches means they are more likely to eat them and food won't go to waste!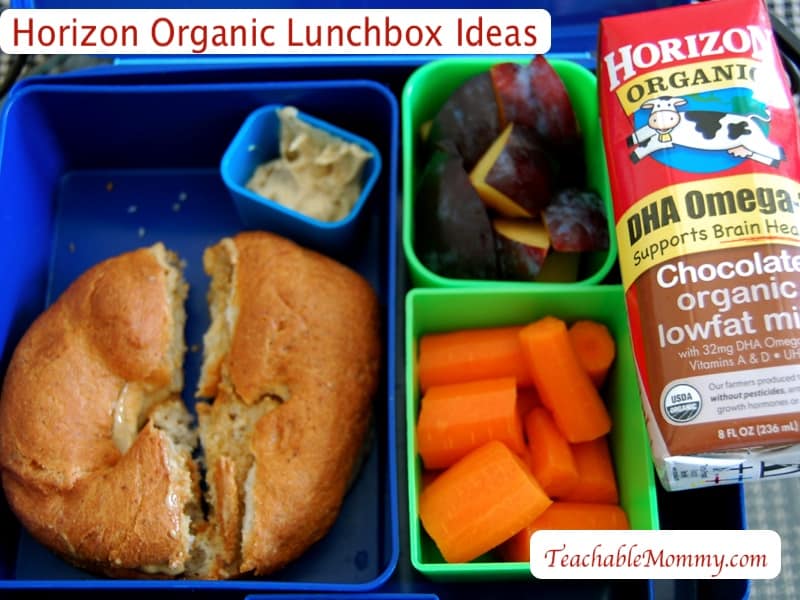 My children were eager to sit down and help me plan their lunches. The other day before I went to the store, we have sat down and picked out our whole first week of school lunches using the "5 Lunch Needs and 50 Ways to Please" guide. It is so nice to at least one thing in order before chaos begin! These are their picks for the first day of school.
K:
Whole Grains- Whole-grain pita chips
Low-fat Milk & Calcium Rich Foods- Horizon Organic vanilla milk box
Meats, Eggs, & Legumes- Hummus
Vegetables- Baby carrots
Fruit- Apple slices
C
Whole Grains-  Whole wheat bagel
Low-fat Milk & Calcium Rich Foods- Horizon Organic chocolate milk box
Meats, Eggs, & Legumes- Sunbutter to top the wheat bagel
Vegetables- Cucumber ribbons
Fruit- Banana
School Bonus: You can now find 6 box tops on the 18 count packages of Horizon Organic Milk Single Serve Milk Boxes at Sam's club
Horizon Organic's Promise:
We make our delicious organic products without GMOs, artificial colors or flavors or high fructose corn syrup.
We celebrate and champion the organic family farmers who supply our great-tasting milk.
We make our products with consideration for our planet and the communities in which we live and do business.
As organic pioneers, we provide industry leadership and invite more and more families each day to join the organic movement.
To download your copy visit Horizon Organic
to get you started…
Horizon Organic is giving One Lucky Teachable Mommy reader a month's worth of their  DHA Omega-3 Milk Boxes!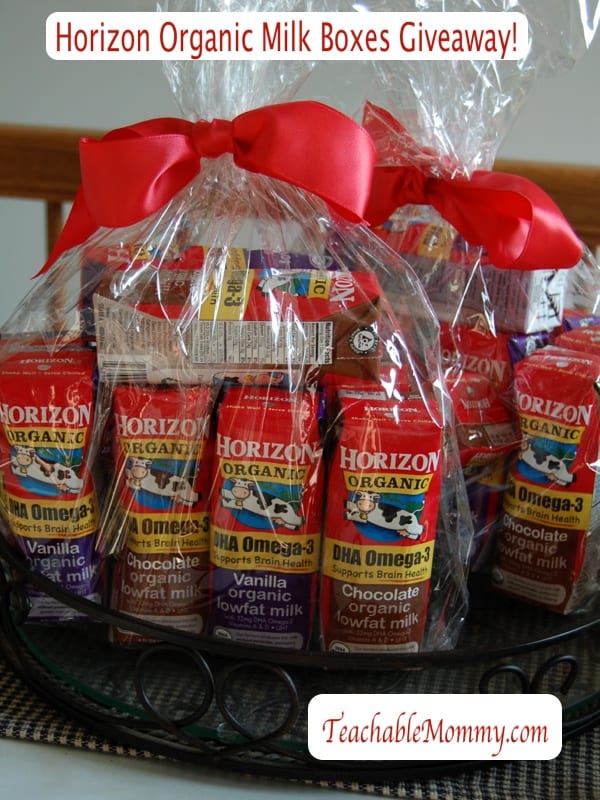 *This post is sponsored by Horizon Organic. I received free products for this post. No other compensation was received and the opinions expressed are my own.