August is here and now the realness of Back to School time is setting in.
The KIWI Shop is the place to find organic, eco-friendly, natural, healthy, and all around good products for you. What is the KIWI Shop? The KIWI Shop is the place to find all the latest and greatest green products that are featured in KIWI Magazine. You can find over 300 green brands such as Earth's Best, Seventh Generation, Jason Naturals, and many more! I subscribe to their email list and they always are sending exclusive promotions, coupons, sale details, and new product information. They are the place to shop for all your back to school needs, from personal care, food products, storage containers, the list goes on. Get environmentally friendly and green for this school year with the KIWI Shop!
Before I get them out the door for school they need a hearty breakfast. I also give my kids vitamins for that extra boost of goodness for the day! AlternaVites Kids Multivitamin and Mineral Supplement is the only full spectrum children's vitamin designed to be sprinkled on the tongue. Try mixing it into smoothies, yogurt, puddings, shakes, or even sprinkle onto fruit. You won't find sugar, artificial colors, flavors, preservatives, sweeteners, animal products or by products in alternaVites either. I found it was easiest to mix it into their yogurt or water (saves time in the morning too!).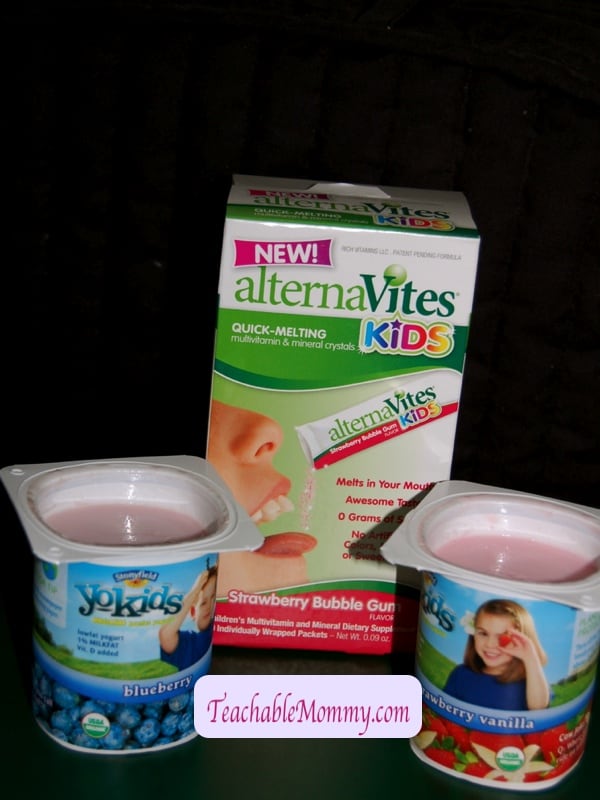 These are Strawberry Bubble Gum flavor, the kids loved the taste!
Packing a lunch saves you money but you can also save the environment by using reusable containers. The problem with certain containers is that they contain BPA, PVC, Pthalate, lead, and/or other chemicals. Yuck! The KIWI Shop stocks several safe and environmentally friendly options for your lunchbox.
ECOlunchbox Solo Cubes are made of stainless steel. It is plastic-free, lead-free, BPA-free, phthalate- free, and waste-free. I like that my children as well as myself and husband can use their bento boxes.
My daughter loves for me to pack fresh fruit and veggies in her lunch. The Wean Green: Wean Cubes and Snack Cubes are perfect for that purpose and fit well in her lunchbox alongside her sandwich container. I really love the locking lids. It prevents dips or fruit juices from leaking and making a mess in her lunchbox.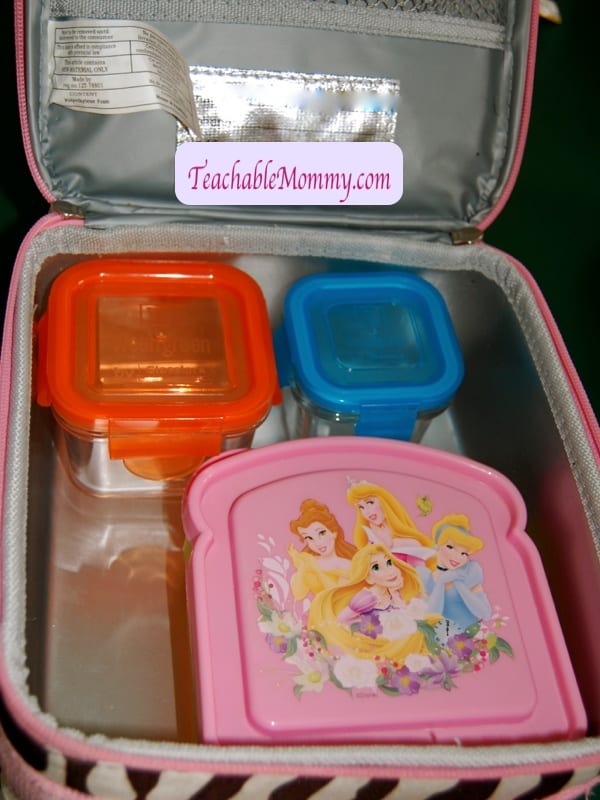 Who wouldn't want a crocodile in their lunchbox guarding the food? When my son saw the Green Sprouts On Safari Bento Box he had to have it. The lid snaps on and off easily, so my 4 year old has no issues working it on his own. Aside from the adorableness of the container, my favorite thing about the bento box is the compartments. The bottom is it's own compartment, the top tray is divided, and the lid can double as a plate.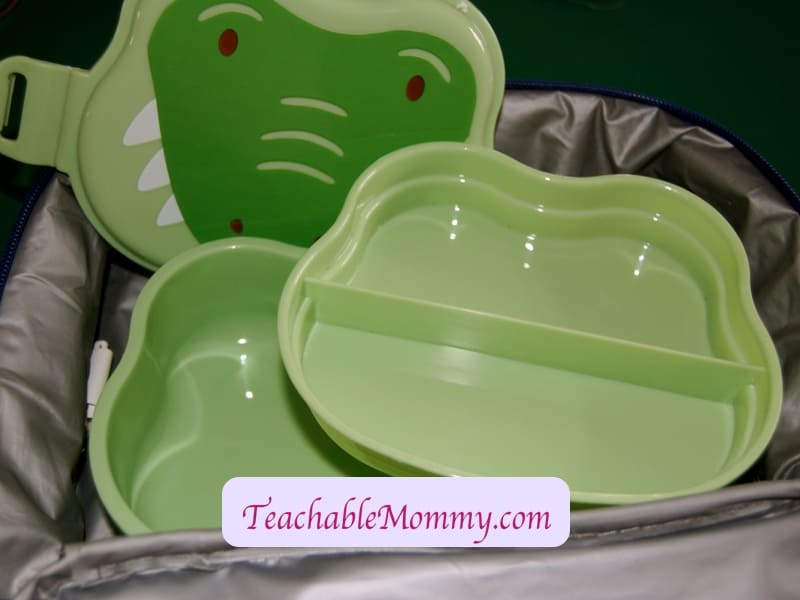 Before receiving my products I hadn't really thought about the lack of skin care lines designed for kids. Honestly, both my children use "baby" formulated products. Whatever products I use they have to be derived from organic ingredients. Good For You Girls was created to fill the void in the natural products industry between baby and adult skin care lines. I received the gel cleanser daily face wash. It is made without GMOs, gluten, parabens, sulfates, mineral oils, silicones, phthalates, petrochemicals, propylene glycol, synthetic fragrances, or dyes.
My daughter loves having special soap and it hasn't caused any reactions on her sensitive skin.
Lice is a pretty common problem with school children. Gross I know. That is why, Logic Product Group's LiceLogic Repel Conditioning Spray is something you want to have handy. We had the unfortunate incident of lice last year and I pretty much freaked out! Having never dealt with lice before ever I was researching trying to figure out what to do. Of course all the chemical options popped up first and that made me skeeve. I'm glad I found LiceLogic, a natural alternative, to use instead of hosing my kids down with pesticides. LiceLogic is made from 100% plant based ingredients. It is safe for daily use and is non-toxic, pesticide free, no sulfates, no parabens, no phthalates, no DEA or PEG.
Back to School shouldn't be all work and no play. So let's have some eco-friendly, green fun!
We all know crayons are suppose to be non-toxic, but they are still made with questionable ingredients. The Wee Can Too Crayon Set are all natural, made from fruit and vegetable powders and organic soy wax instead of paraffin wax. My son loved making a masterpiece for the fridge and kept running up to me telling me his hands smelled yummy!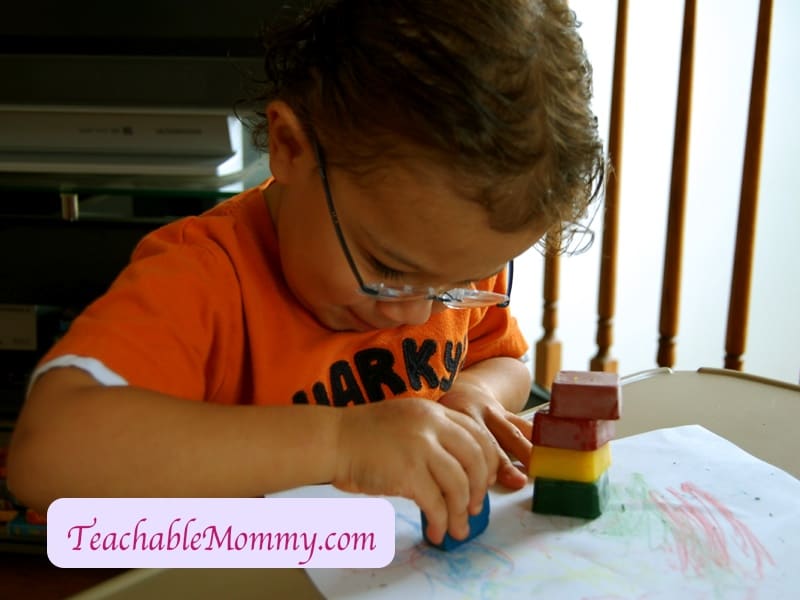 My daughter loved the Arterro Art Dolls Kit. The Art Dolls Kit included 100% recycled, beauitful handmade papers, 100% wool felt dresses, glass and wooden beads, sequins, thread, needles, and an inspiration sheet. We worked on creating this cute doll together.
Love the Mommy Daughter time!
Click on this link for your chance to win the KIWI Shop Back to School Giveaway!

KIWI Shop is giving away a complete Back to School goodie box (ARV: $535) filled with premium prizes from the brands I shared with you!
1 year supply of alternaVites Kids Multivitamin
Artterro Art Dolls Kit, Art Journal, and Bookmarking Kit
ECOlunchbox Solo Cube, Lunchtray, and Snack Sack
Good for You Girls Body Lotion, Body Wash, Gel Cleanser, Face Toner, and Face Moisturizer
Green Sprouts on Safari 4-piece set
LiceLogic Repel Kit
Wean Green Snack Cube and Wean Cube Sets
Wee Can Too Veggies Crayons, Grab & Go Finger Paint Set, and Tempera Paints
I encourage you to like KIWI Shop on Facebook, Follow then on Twitter, and Sign Up for their emails so you never miss a green deal!
*I received these products for free from the KIWI Shop, May Media Group LLC, who received them directly from the manufacturers. I agreed to use these products and post my opinion on my blog. My opinions do not necessarily reflect the opinions of May Media Group LLC or the manufacturers of these products.