Confession: I am an avid label-er and overall organizing diva. There is just something about having everything ordered that helps me find inner peace. Ok, it's not that transcending of an experience but still I always feel better when everything is color coded and in it's own special spot. Back to School time is one of the most important times to get organized. With all the school supplies, busy schedules, and networking your children love to do (have your mom call my mom so we can play) you need products to help keep everything together and make your life easier.
Like I said, for me it is all about the labeling. I love to use personalized sticker labels for each of my children's school supplies.  My son especially is notorious for not putting his stuff back where the teacher wants it. Without the labels I would be buying pencil boxes and crayons weekly! Tiny Prints offers a variety of designs perfect for girls, boys, moms, dads, and teachers. Not only do I use a lot of labels, I love to write little notes for my kids to find at lunchtime. It is something special to get them through their day and a fun tradition to start. I also keep a stash of contact cards on me. They are great for playdates and coffee dates!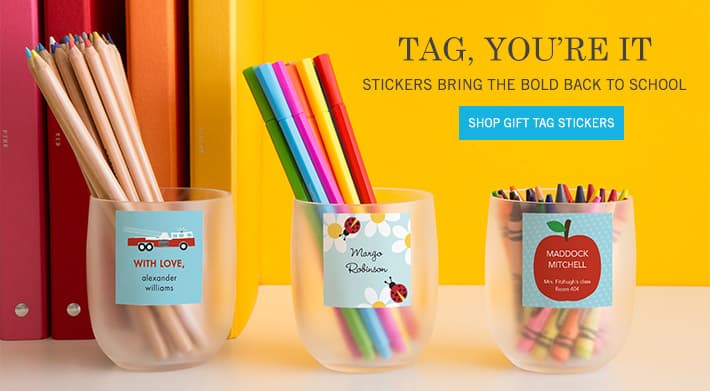 I couldn't be this prepared for school without Tiny Prints. Tiny Prints can help you get organized and stay organized with these fun, stylish customized Back to School products. They have something for everyone to get the school year started right!
Mom and dad need a few things to stay on track this school year. Between homework assignments, projects, practices, and playdates, parents need help keeping everything straight. Tiny Prints offers planners, mommy contact cards, and personal stationary for moms and dads on the go!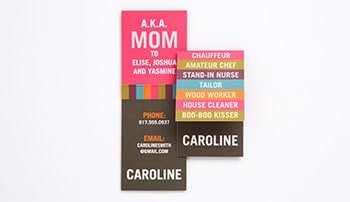 For the younger kids, Tiny Prints offers fun and stylish stickers, lunchbox notes, allergy cards, lined notebooks, and more. Teens and college students can decorate their lockers or dorms with wall art and decor or keep their friends updated with moving announcements and contact cards.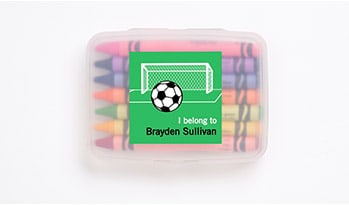 I love these labels for all my kids' school supplies.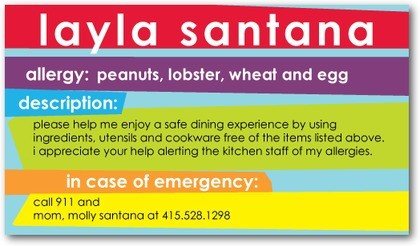 It is important for teachers, caregivers, and parents alike to be aware if children have allergies. The Tiny Prints allergy cards are an easy way to share that information and keep the kids safe.
Who said teachers only want apples? Welcome your child's new teacher into your life with an appreciation gift. As a former teacher I can tell you that starting a new year off knowing that your parents are supportive of you makes all the difference. Tiny Prints has customized thank you cards, mugs, classroom art, and teacher themed stationary.
Tiny Prints may not be a magical fairy godmother that keeps your house and children perfect but they are as close as you will get! I could not get through this crazy back to school time without Tiny Prints!
 Tiny Prints is giving One (1) Teachable Mommy reader a Back to School Prize pack!
5 sets of 25 gift tag stickers, 1-5×8 lined notebook, and 100 mommy/playdate/contact cards!
Want to Win additional prizes? Of course you do! From August 5th – August 28th you can Pin It To Win It! For complete rules and instructions visit: Pin it to Win it Back to School Sweeps!
*This post is sponsored by Tiny Prints. I received products similar to the prize for writing this post. No monetary compensation was received and opinions are always my own.