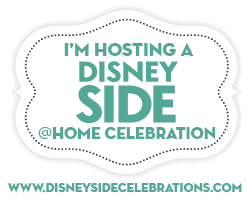 This past weekend my family and friends got together to show our Disney Side! It was so much fun getting together with fellow Disney Lovers and acting a little Goofy. For me, my Disney Side is all about showing off what I love about Disney. The movies, the characters, and what makes a trip to Walt Disney World so special.
Fall through the rabbit hole and find yourself inside my Disney Side.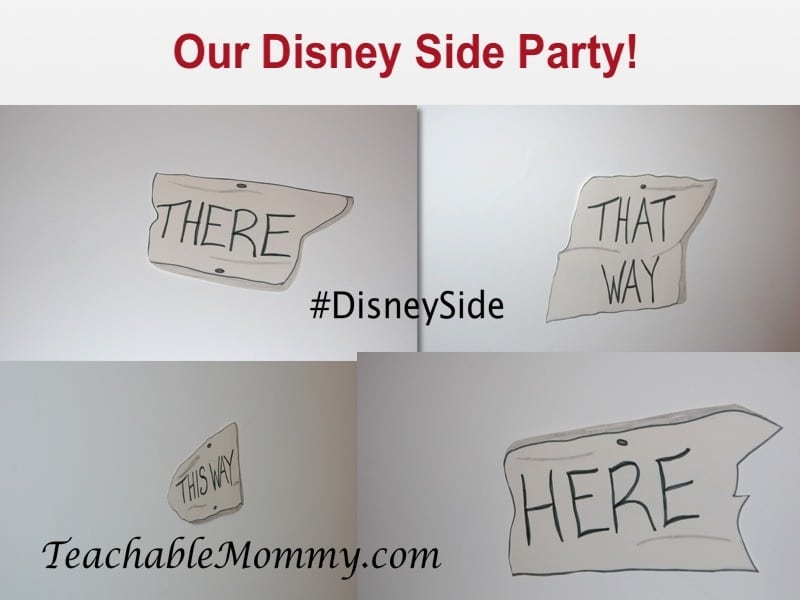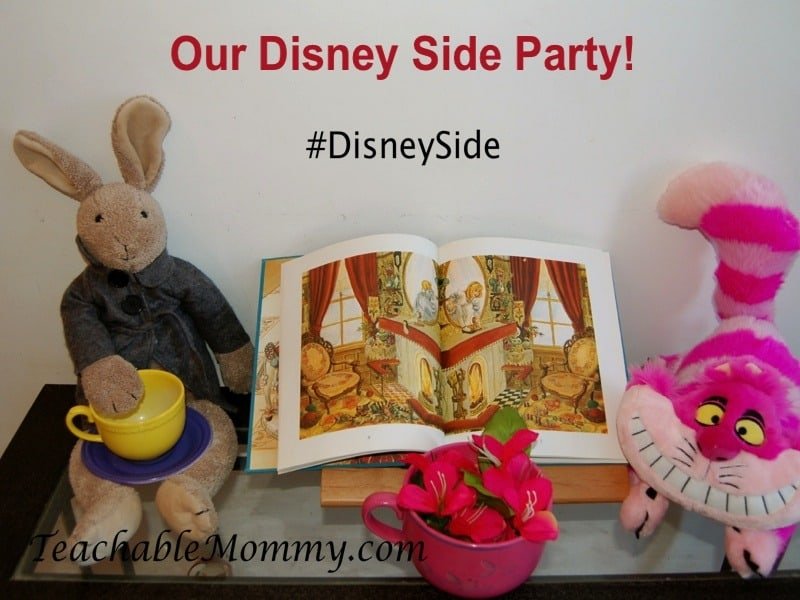 Disney sent along these great Mickey Mouse Clubhouse decorations. It would't be a Disney party without a Mickey or two!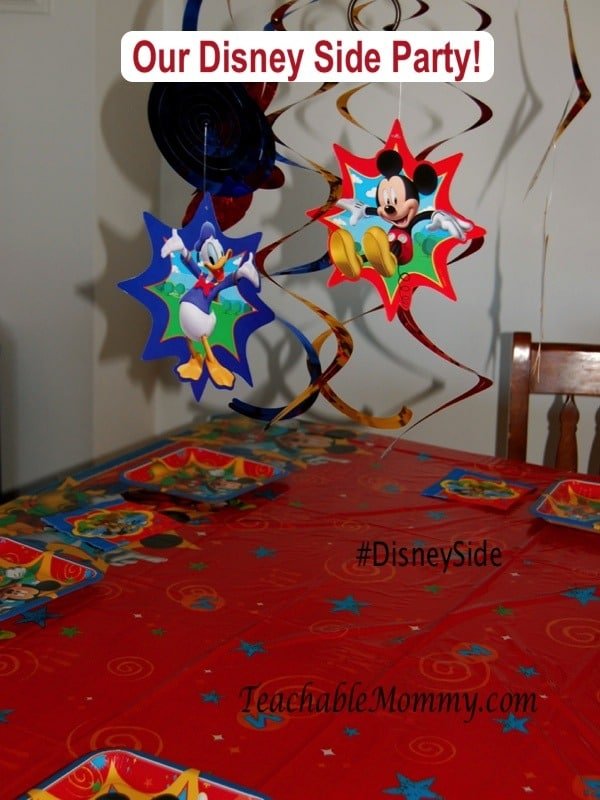 Every party needs food! Mickey Mouse nuggets, Mickey and His glove shaped cookies, The Sorcerer's Apprentice Fruit wands, and Mickey & Minnie Cupcakes!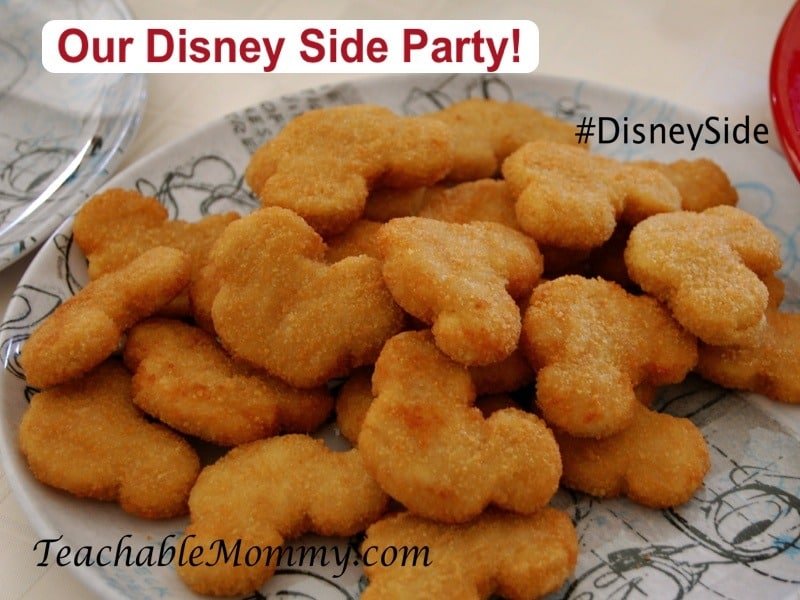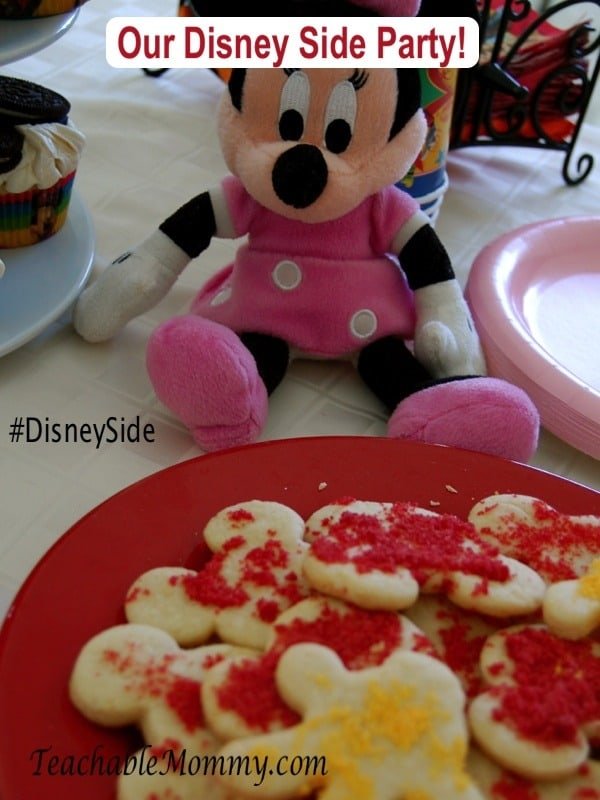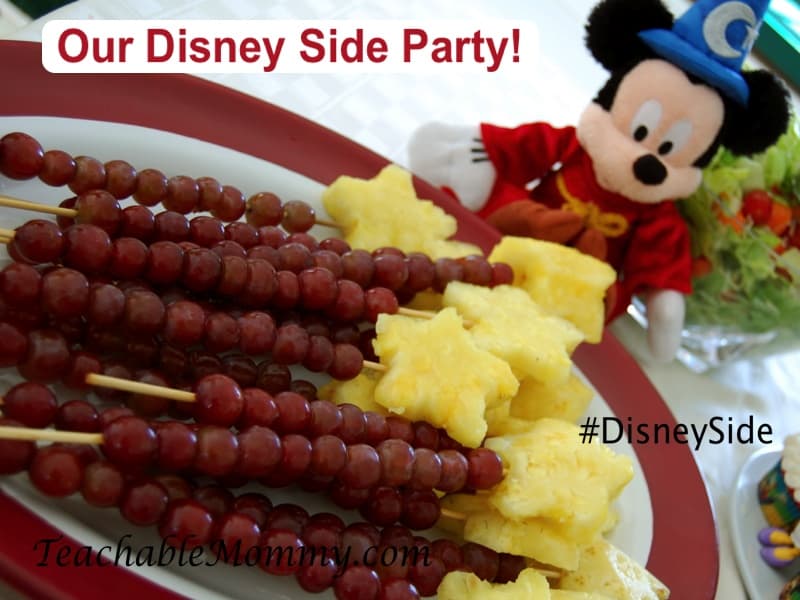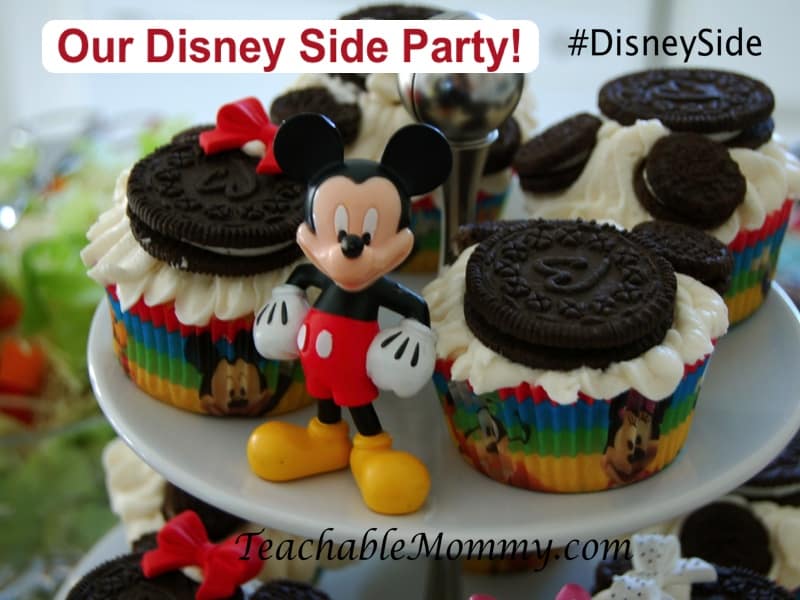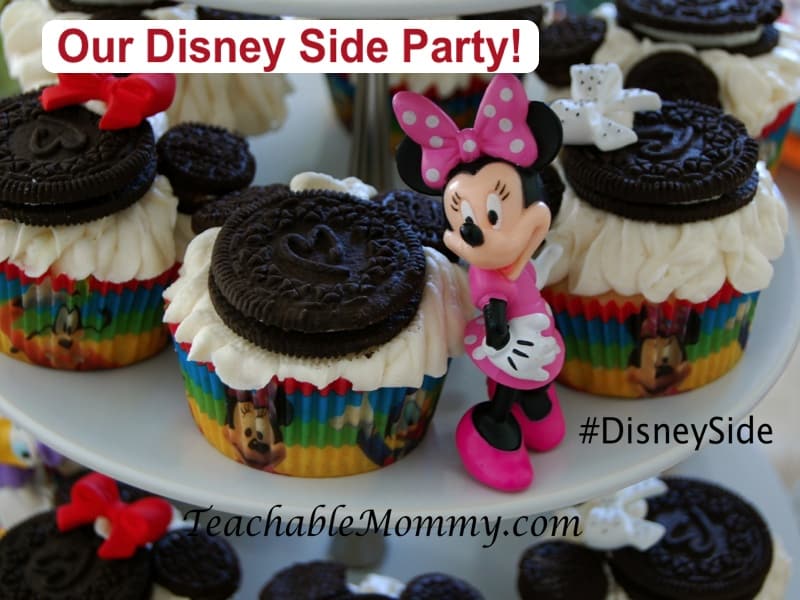 Disney Junior Coloring and Activity Station, Loot, and just having fun with your favorite dolls are all a part of showing your Disney Side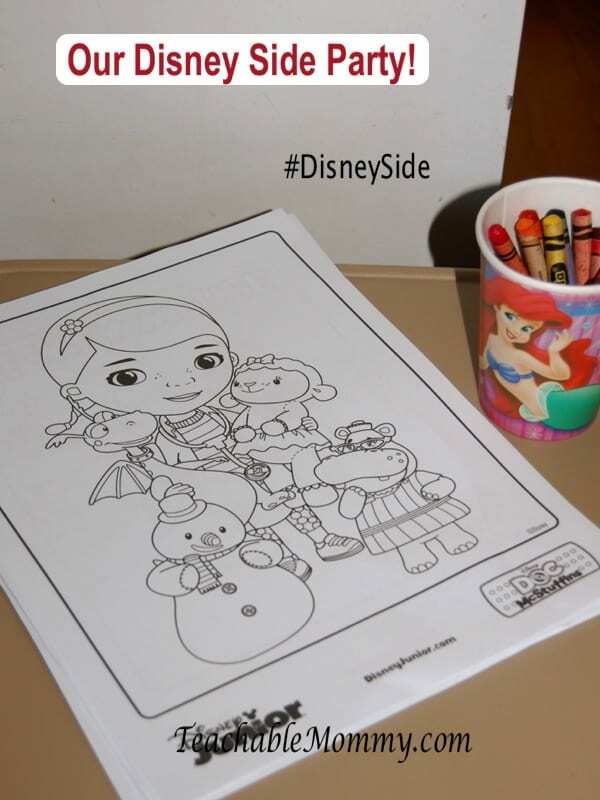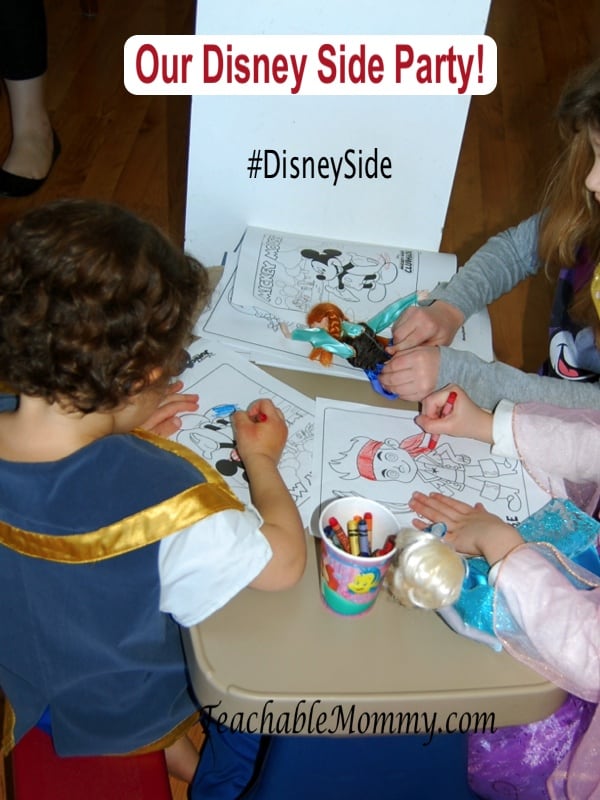 Here be the treasure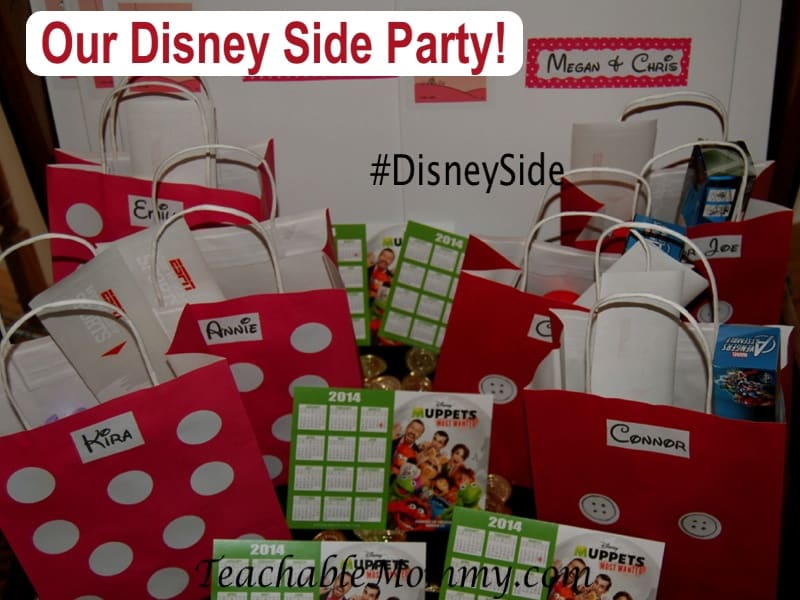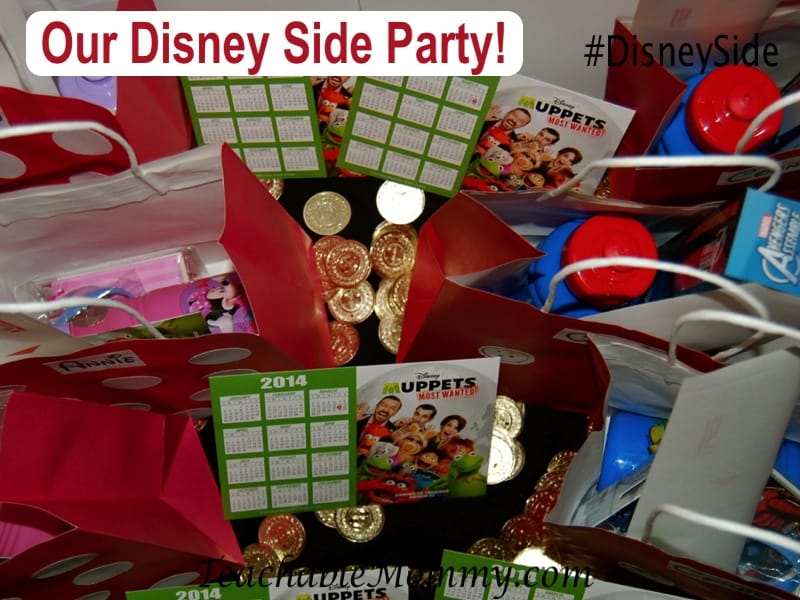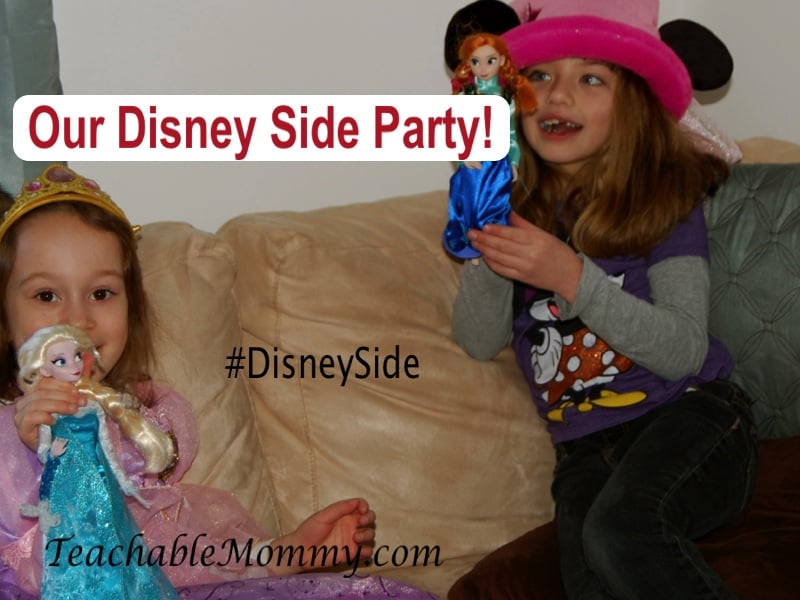 American Tourister is the official luggage of Walt Disney resorts. Stitch helped me show it off and we talked about how to get started planning your next Disney Parks visit.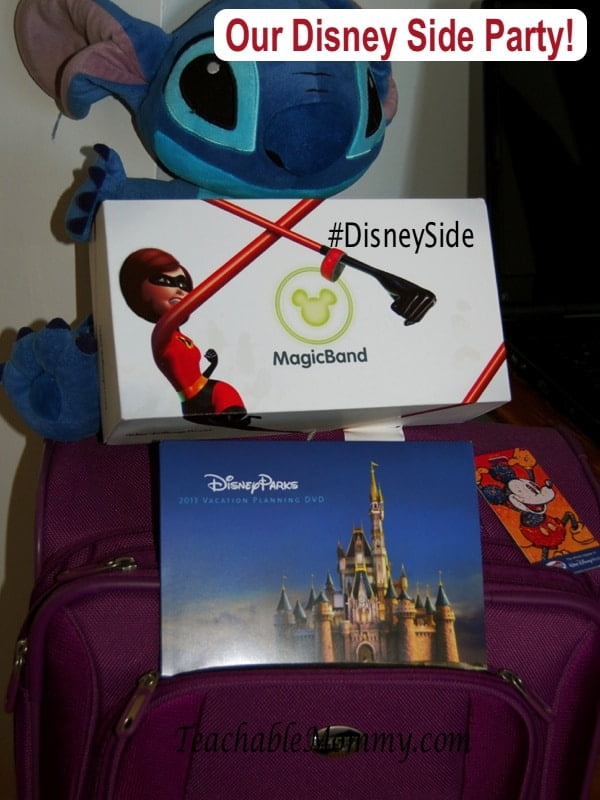 Bolt was busy keeping guard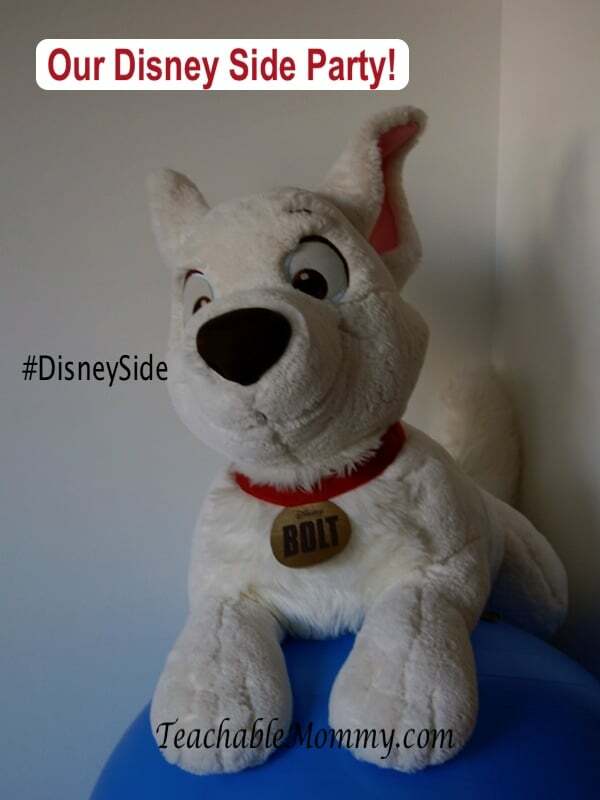 I asked everyone to show up dressed as one of their favorite characters. Then we stepped into the Photo Booth and things got a little wild! Can you guess who's who?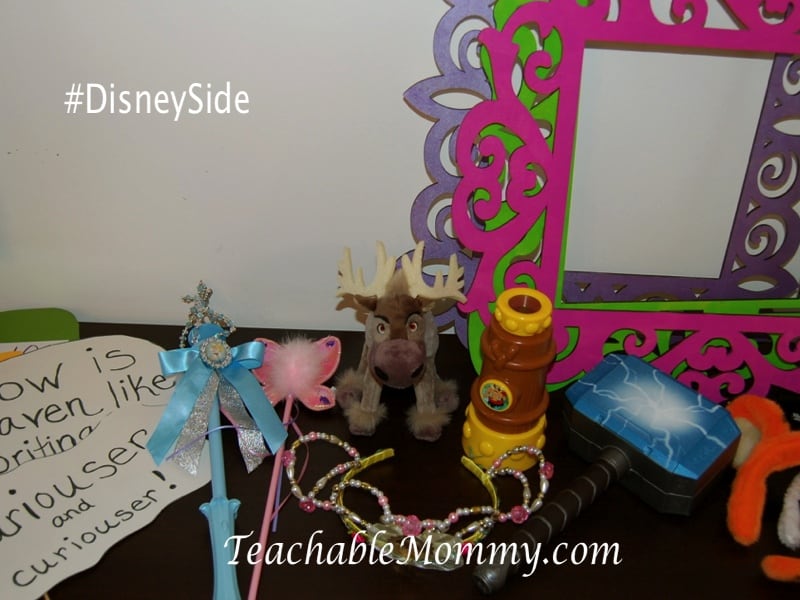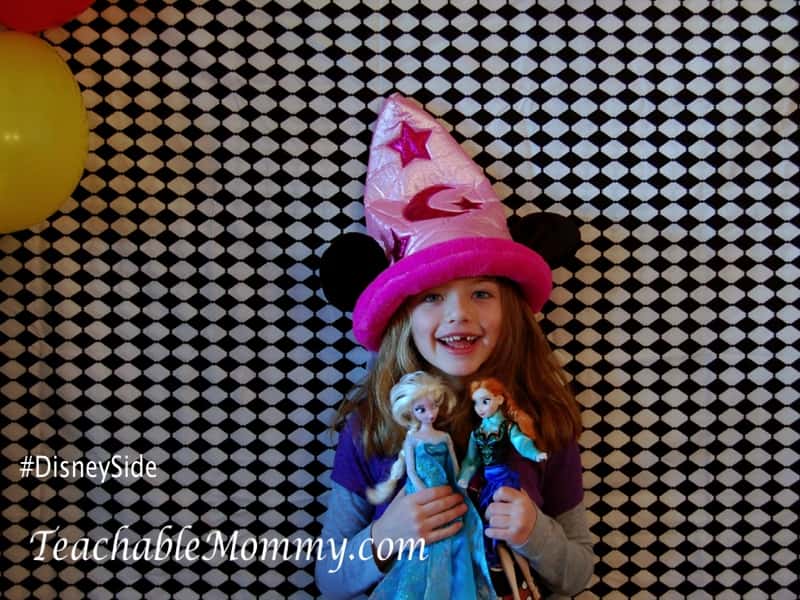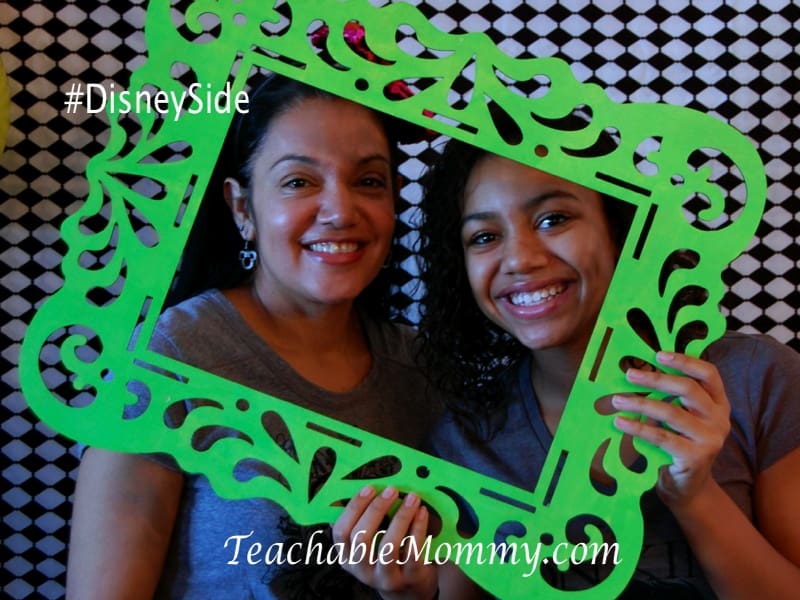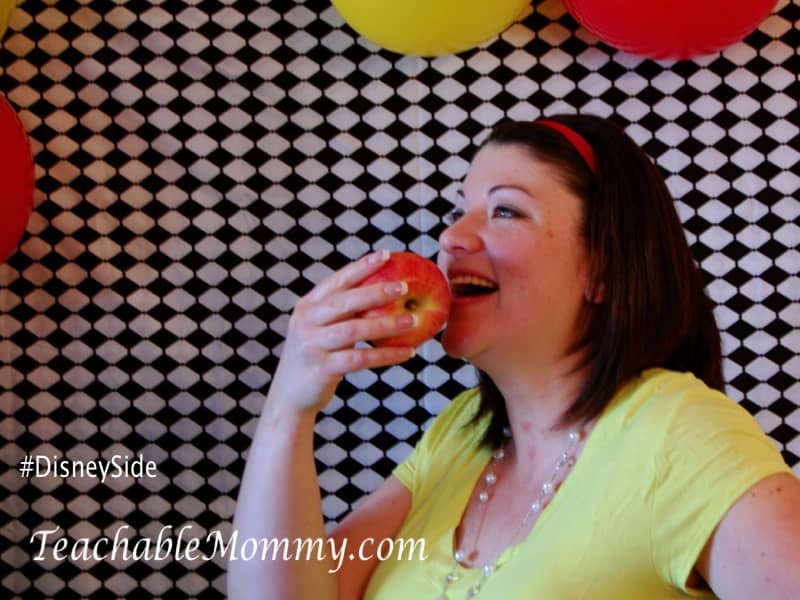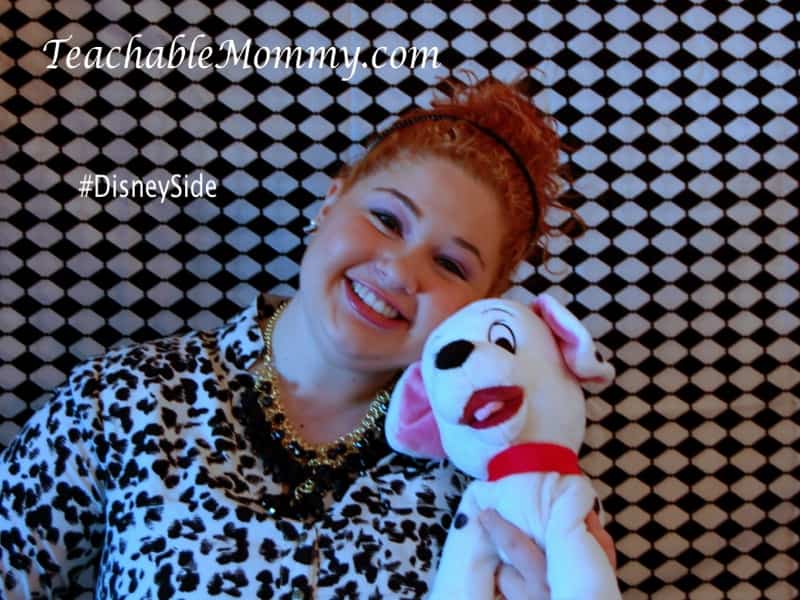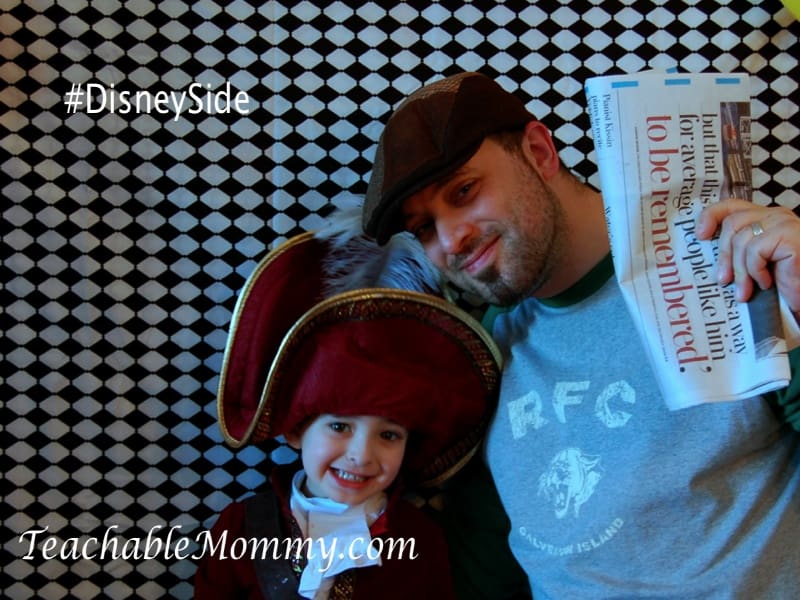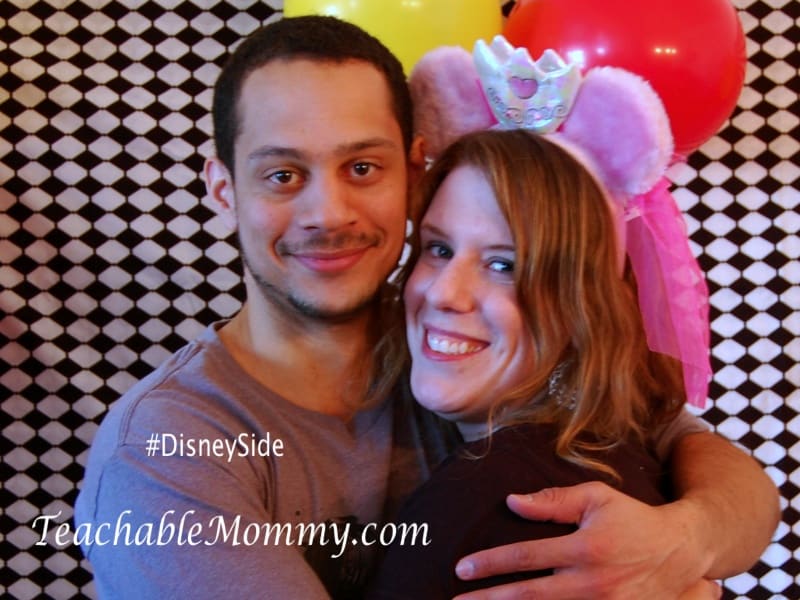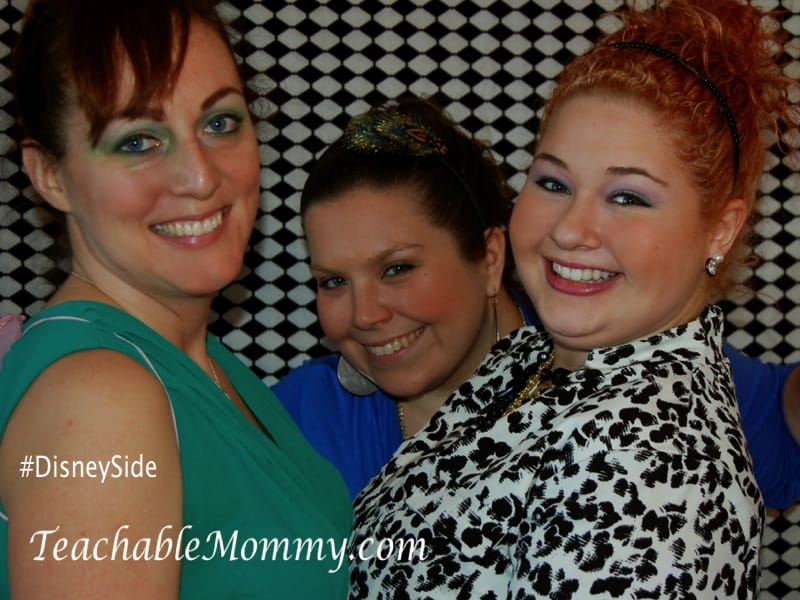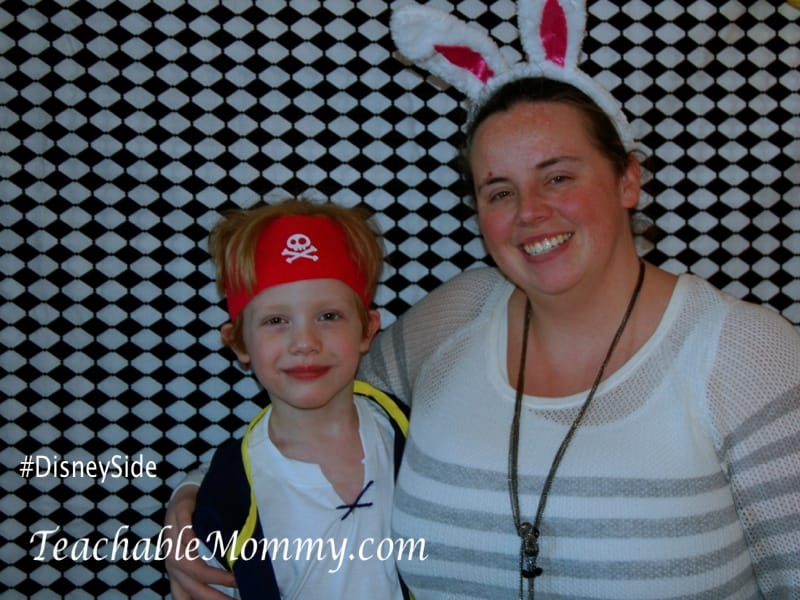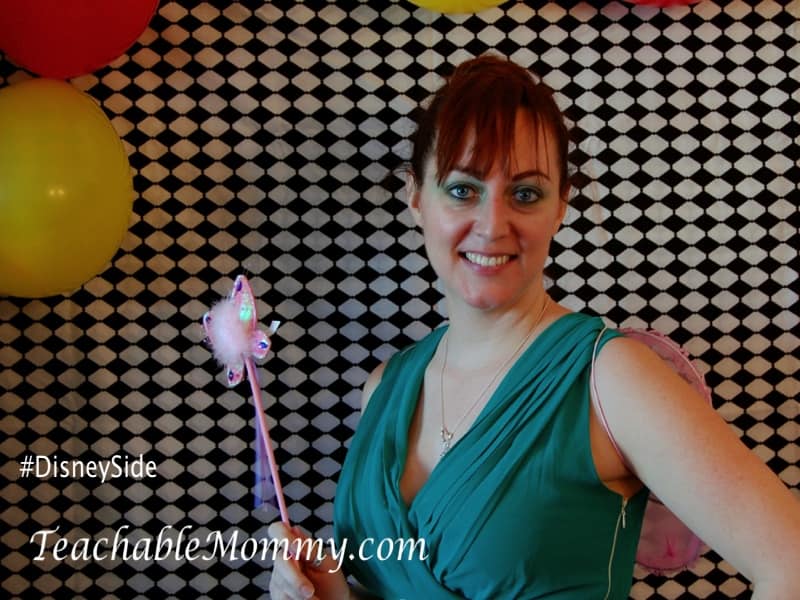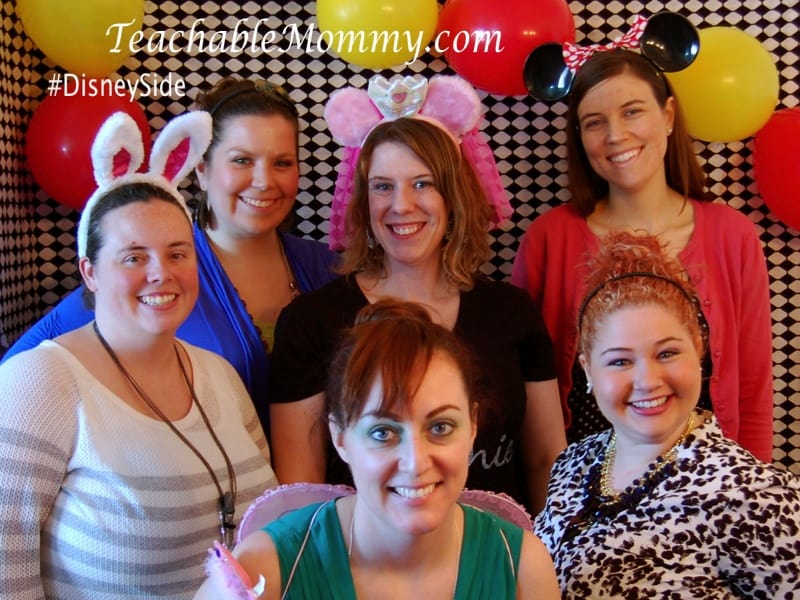 For more ideas on how to show your Disney Side visit Disney Side Celebrations for crafts, recipes, and more!
Who's your favorite Disney character? How do you show your Disney Side?
This party was sponsored by Disney as a Disney Side promotion. I was given free products to use for this party. All opinions are my own, and you should know by now how much I LOVE Disney!