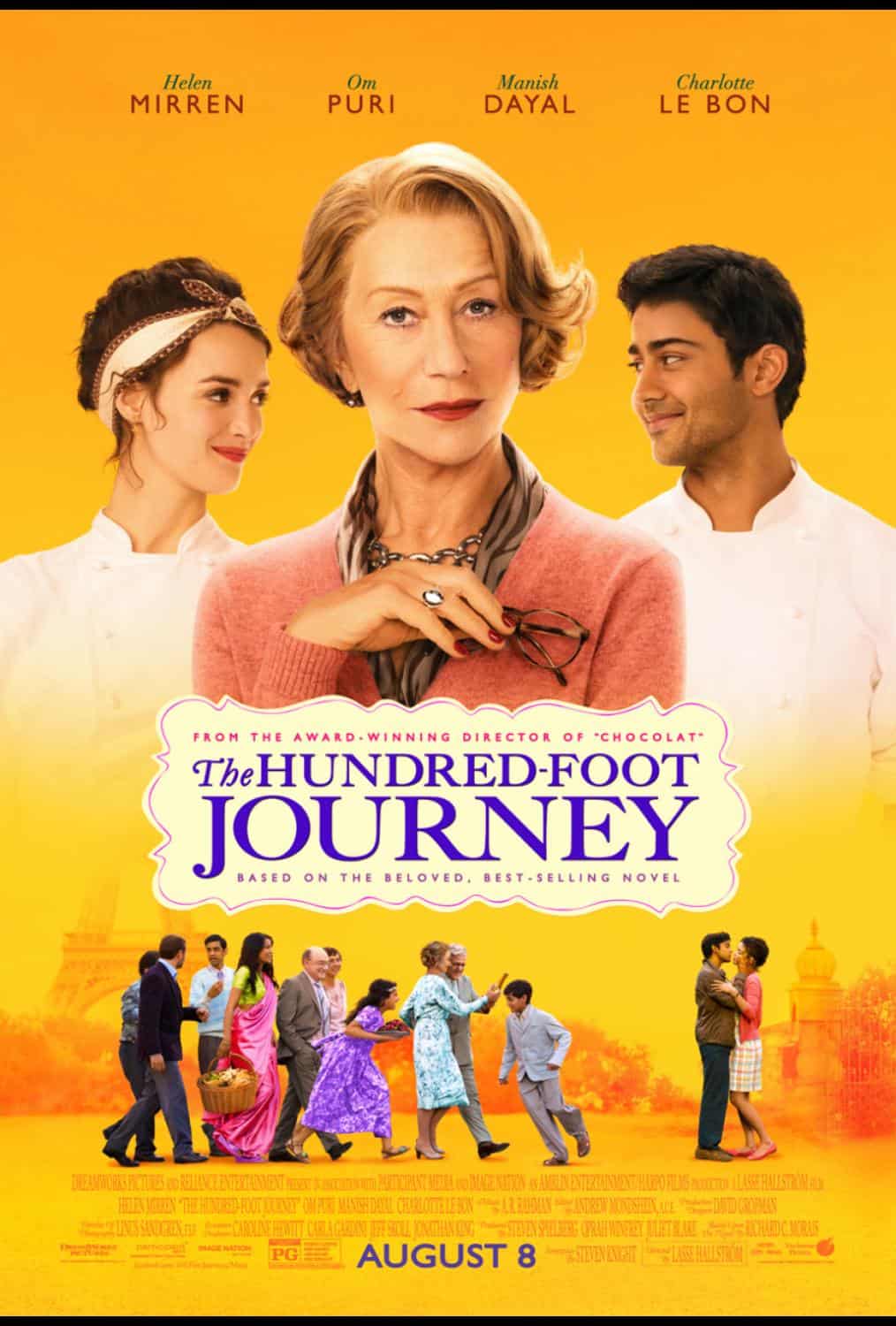 It's finally Friday! What better way to celebrate than with some some yummy, delicious, drool worthy recipes? Better yet, how about fancy, yummy, delicious, drool worthy recipes? The upcoming movie The Hundred-Foot Journey, starring Helen Mirren, is all about the food. Two different restaurants with opposite styles of cooking, offer us some classic and new favorites to try.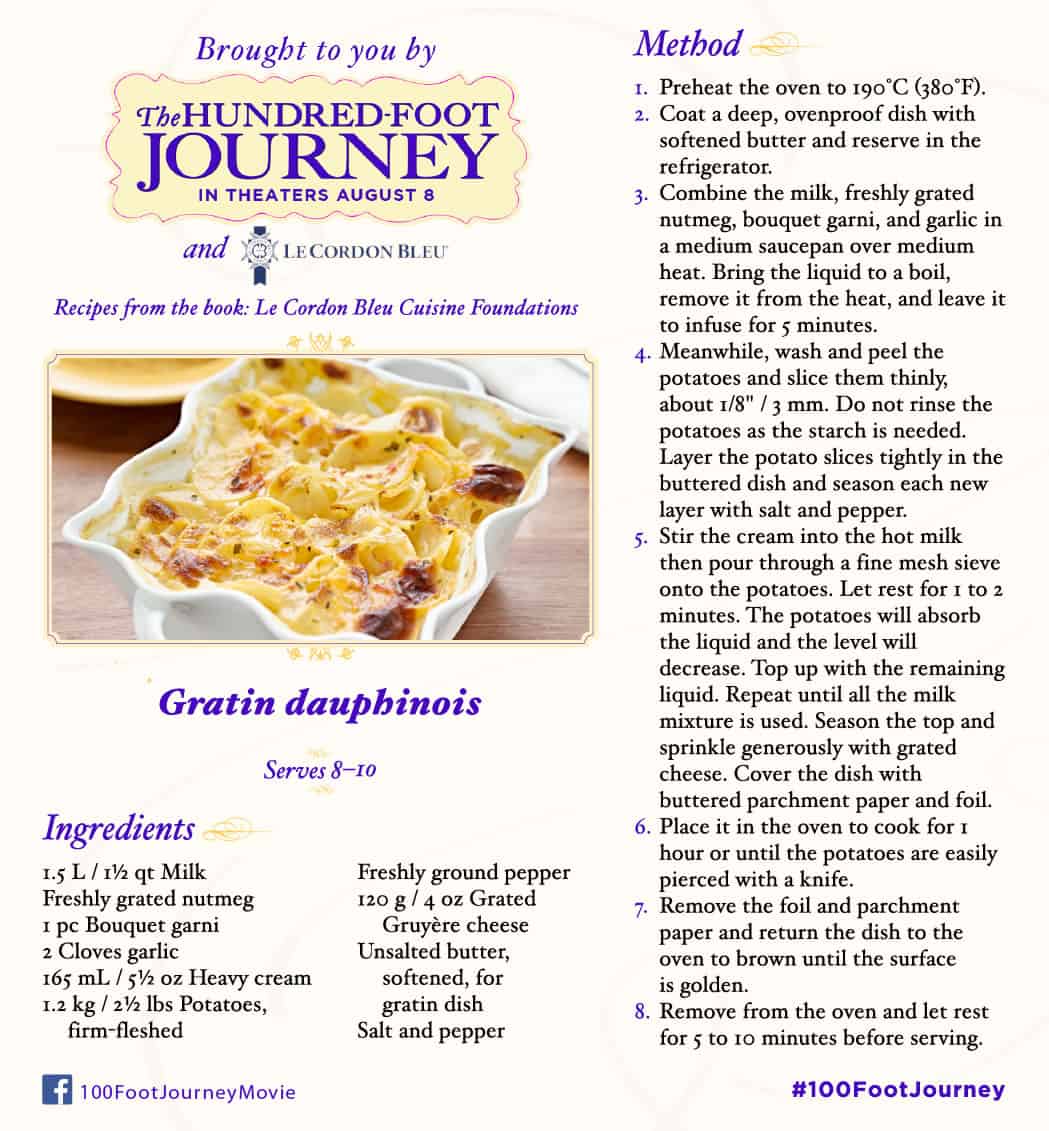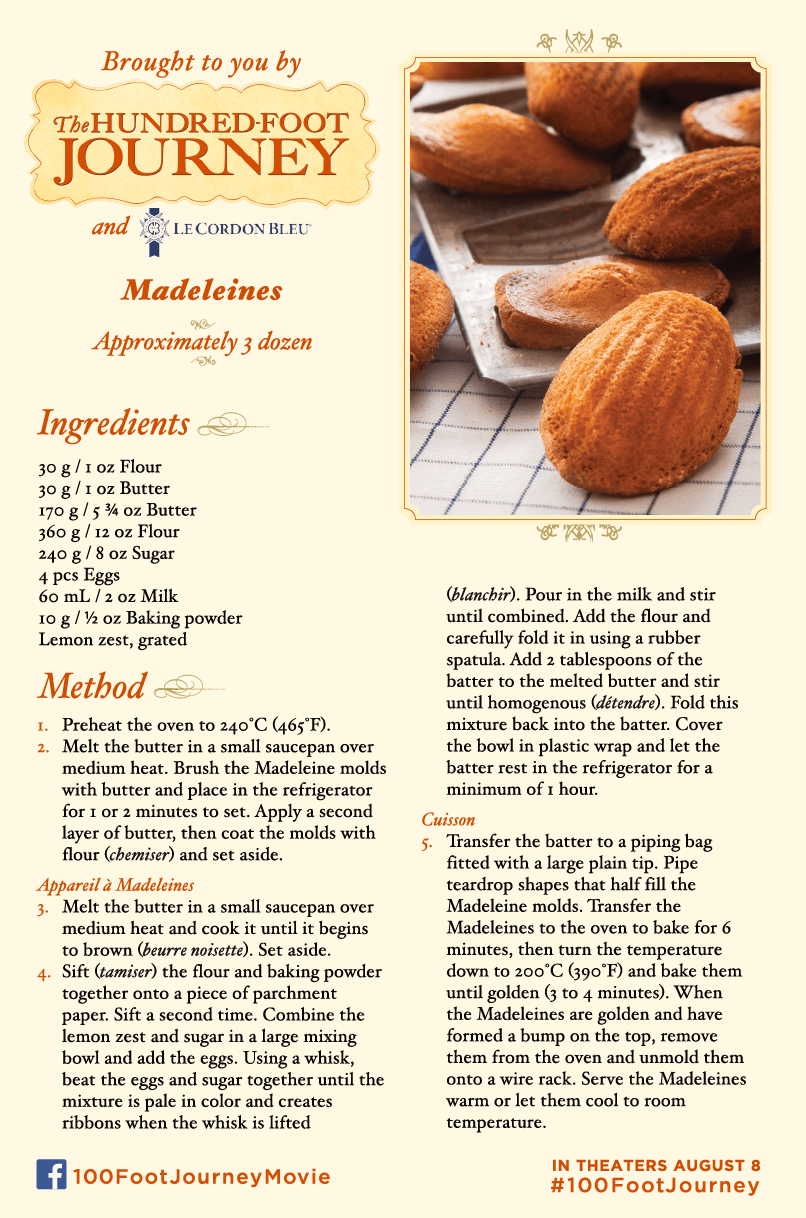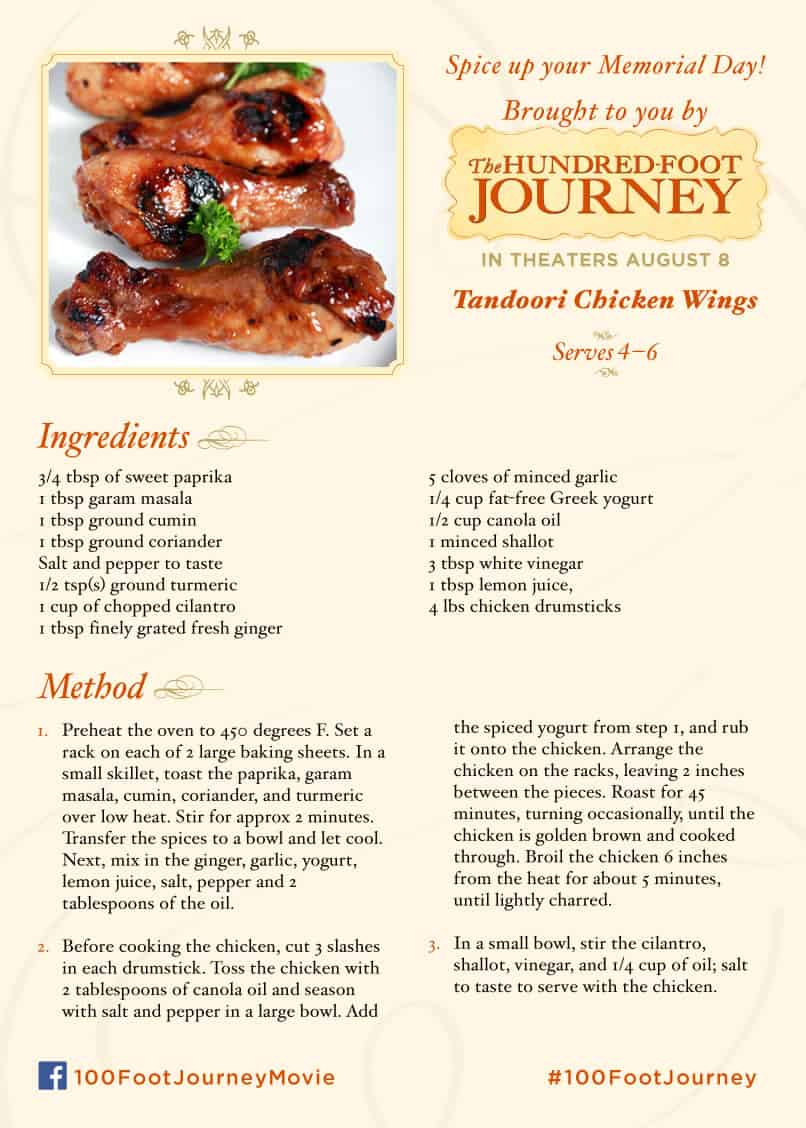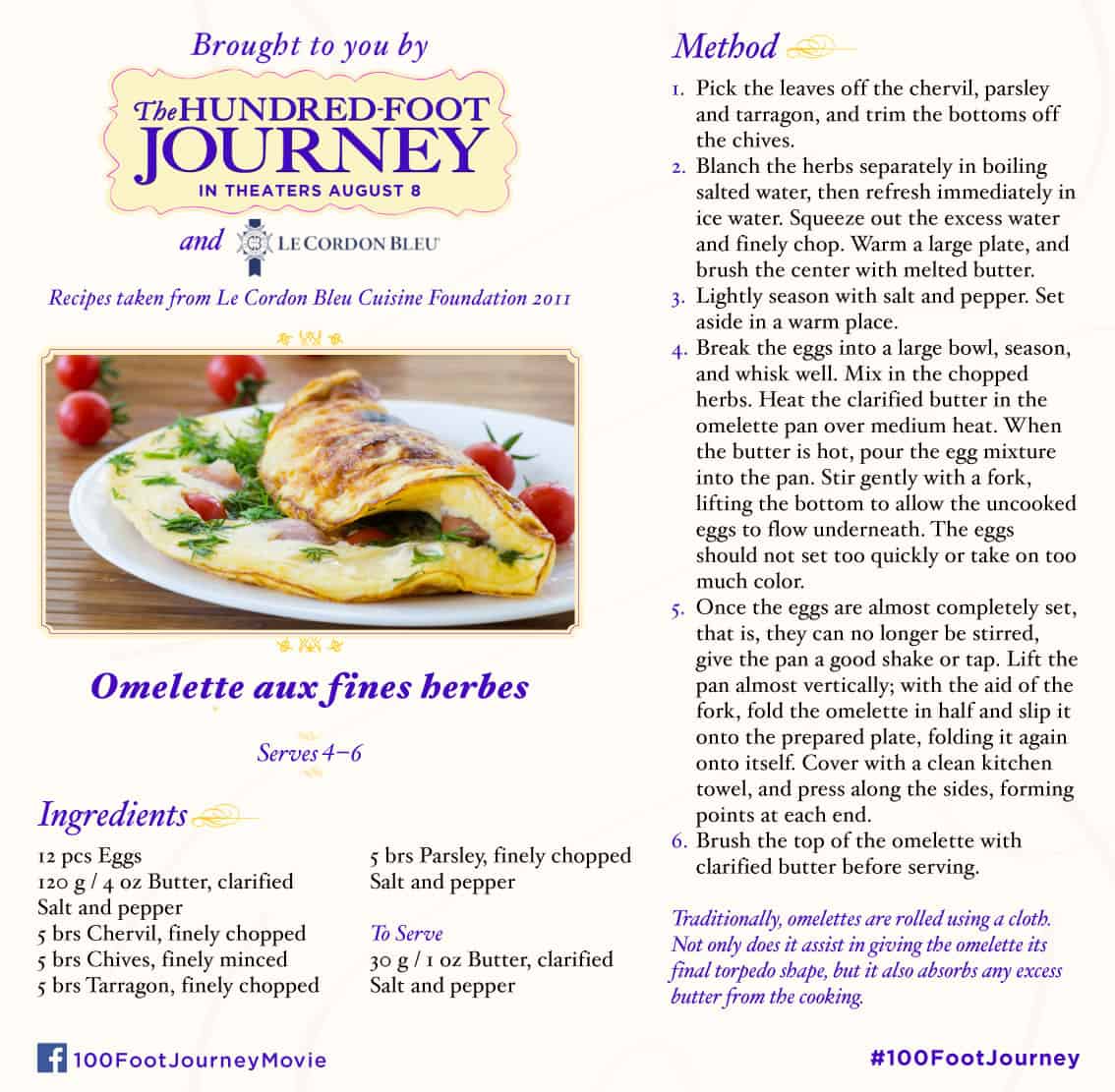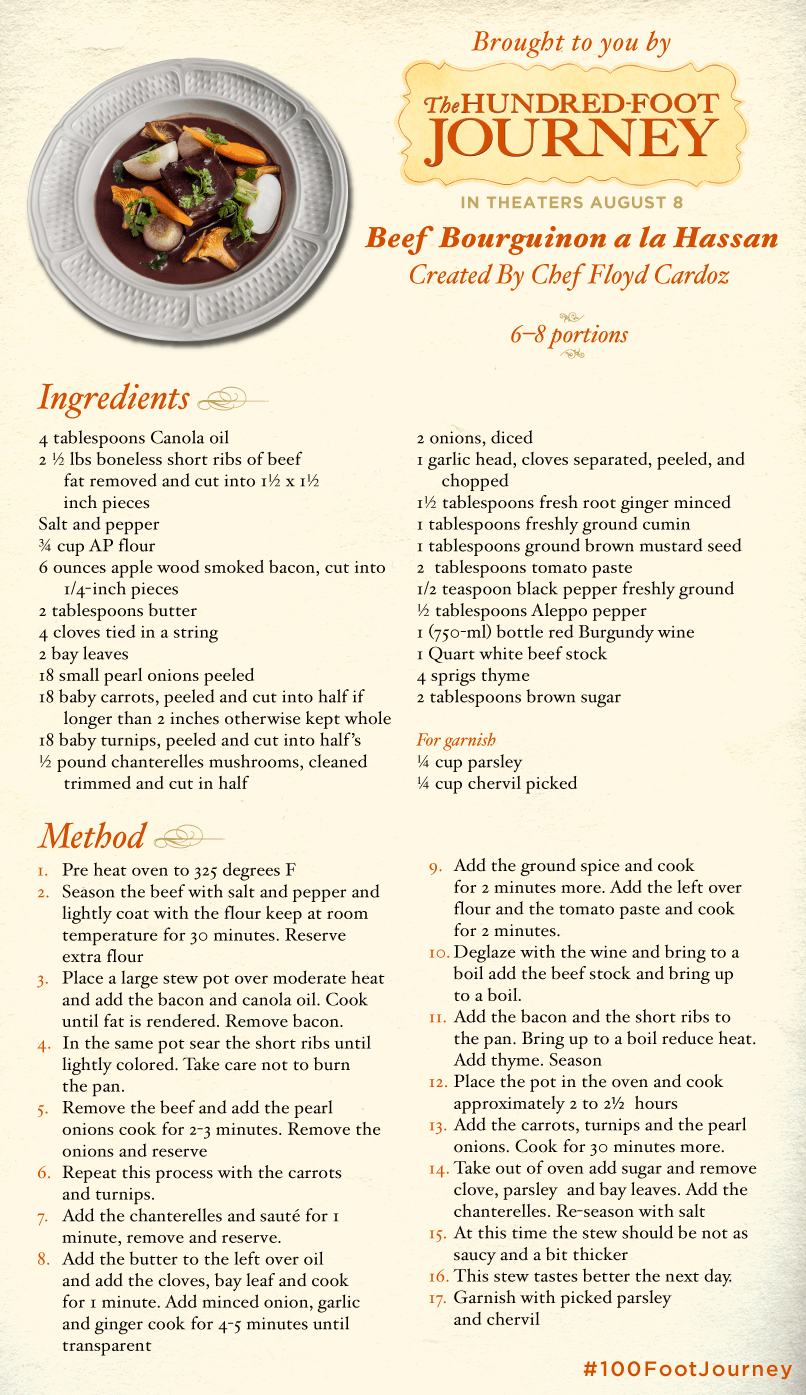 In "The Hundred-Foot Journey," Hassan Kadam is a culinary ingénue with the gastronomic equivalent of perfect pitch. Displaced from their native India, the Kadam family, led by Papa, settles in the quaint village of Saint-Antonin-Noble-Val in the south of France. Filled with charm, it is both picturesque and elegant – the ideal place to settle down and open an Indian restaurant, the Maison Mumbai. That is, until the chilly chef proprietress of Le Saule Pleureur, a Michelin starred, classical French restaurant run by Madame Mallory (Academy Award®-winner Helen Mirren), gets wind of it. Her icy protests against the new Indian restaurant a hundred feet from her own, escalate to all out war between the two establishments – until Hassan's passion for French haute cuisine and for Mme. Mallory's enchanting sous chef, Marguerite, combine with his mysteriously delicious talent to weave magic between their two cultures and imbue Saint-Antonin with the flavors of life that even Mme. Mallory cannot ignore. At first Mme. Mallory's culinary rival, she eventually recognizes Hassan's gift as a chef and takes him under her wing.

"The Hundred-Foot Journey" abounds with flavors that burst across the tongue. A stimulating triumph over exile, blossoming with passion and heart, with marjoram and madras, it is a portrayal of two worlds colliding and one boy's drive to find the comfort of home, in every pot, wherever he may be.
Trailer:


Connect with The Hundred-Foot Journey on Facebook and Twitter #100FootJourney
The Hundred-Foot Journey is in theaters August 8th!