About a week ago we got up and instead of our usual Sunday routine, headed out to a local golf course. Honestly, I didn't know what to expect, the closest to golf I have gotten was a pretty competitive game of Putt-Putt.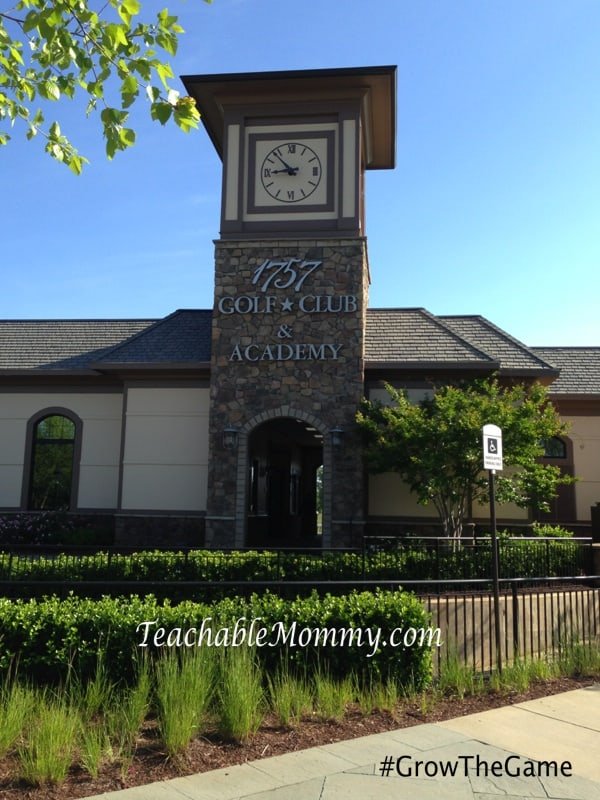 Our destination was the 1757 Golf Club, a beautiful golf course, training facility, and even wedding venue located in Loudoun County. Thanks to another blogger, Andrea of Real Housewives of Northern Virginia, a few of us were invited out to meet PGA golfers, tour the club, and let the kids take a swing -pun intended- at golf.
We started off our visit with a tour of 1757, learning more about the game. Who knew there was a science behind it? Before you scoff remember I'm a putt-putt girl. Just like in running where they measure your stride, in golf they can measure your swing. Then your clubs can be custom fitted as well as advice given on how to improve it.
Did you know most public golf courses/driving ranges have a FREE putting green. Basically you can make your own game of putt-putt. All you have to do is show up with your own clubs, balls, and athletic shoes.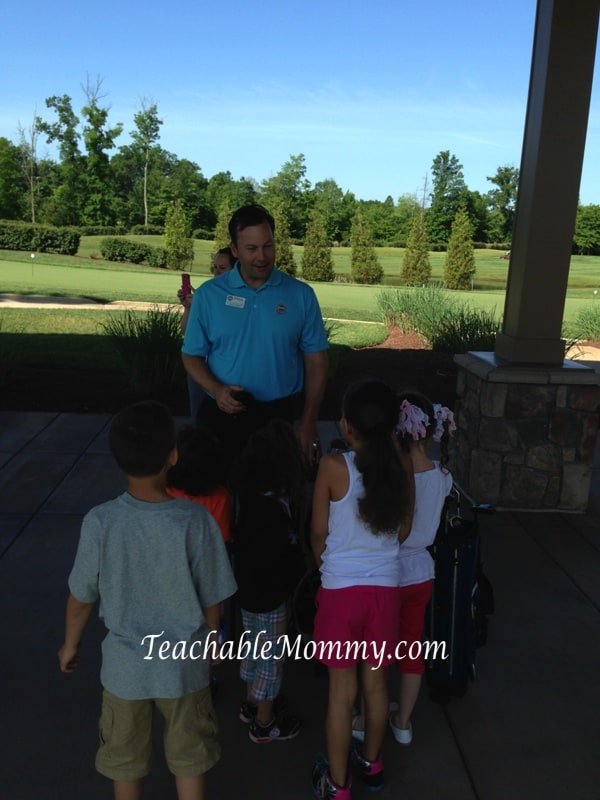 After the tour of the grounds, the kids were invited to hit a few golf balls out onto the field. Naturally, this was their favorite part! Mike Aldrich, the PGA Player Development Manager, quickly won over the kids. They all seemed to gravitate to him and want him to teach them how to properly swing a golf club.
As you can see he had a captive audience as he explained the rules for the practice swing area. They must have listened well, we didn't have any injuries!
The fun wasn't just for the kids! The moms got to hit a few balls too. It was nice to be able to participate in the sport my kids were playing. As opposed to my usual role of cheerleader, water girl, and snack stand lady.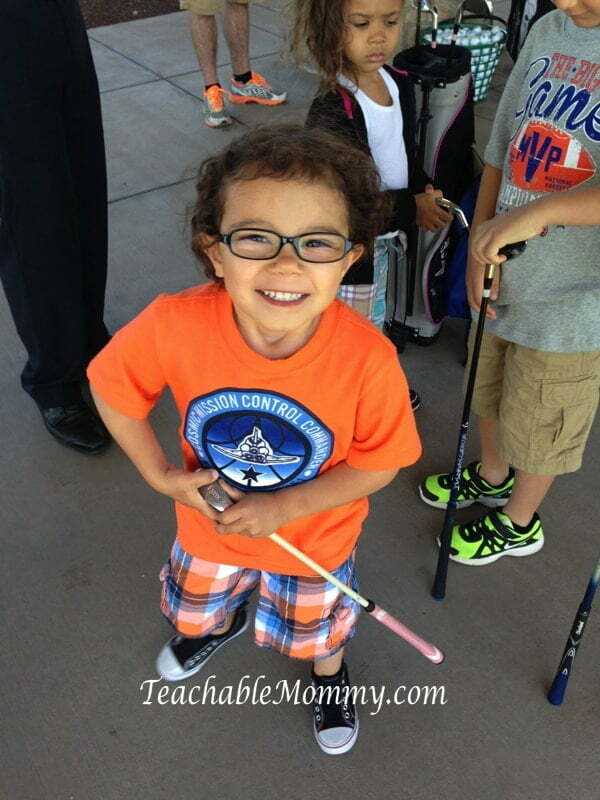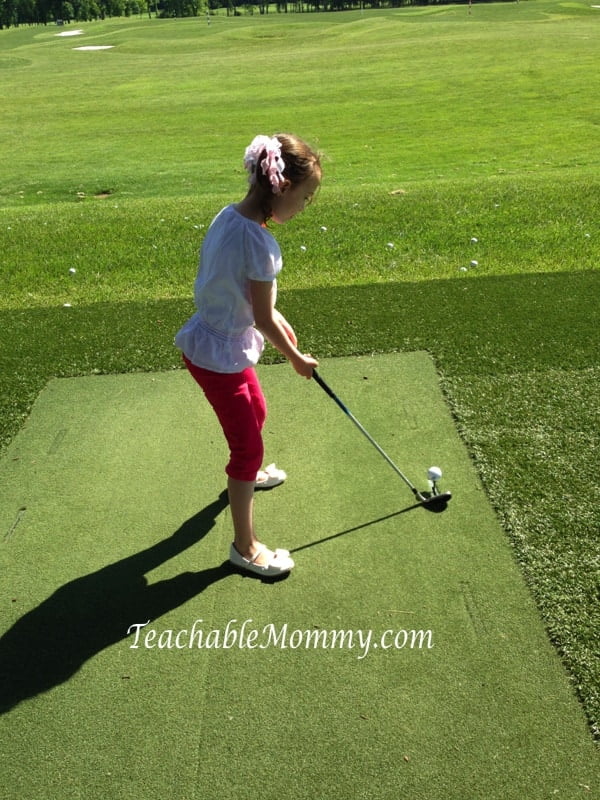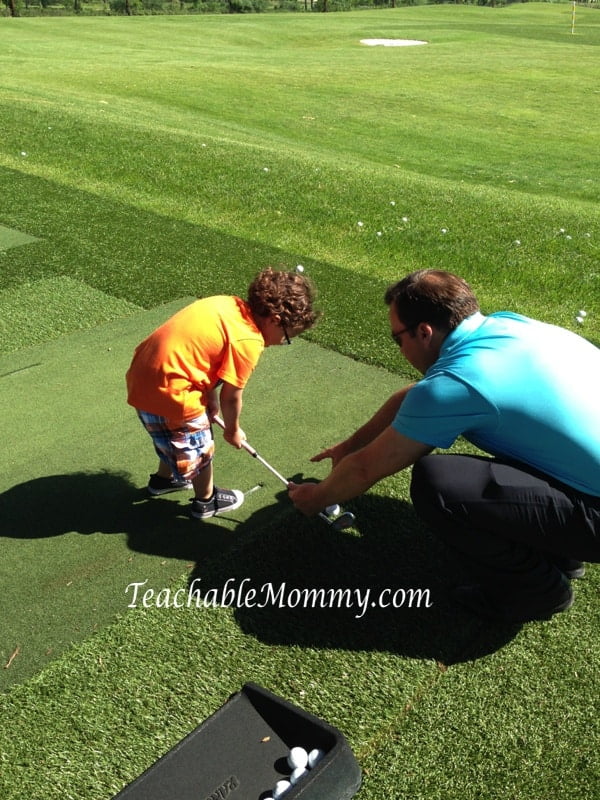 The kids had a blast learning a few basics of golf and just getting outside and hitting a ball. Golf is something I would never have thought about it before as a fun activity for the family, but now they are begging to go back and I can't wait to take them!
If you are local, join the 1757 Gulf Club for a FREE event for families on June 28th 2014! Also, if you are looking to sign up for women's classes use the code "Mom Blogger" when you call and receive a discount on your rate!