Our kids know about our Disney World trip thanks to a Magical Surprise I put together. Fast forward and we have hit our 180 mark. All Disney fans knows this means one thing: time to book the Advanced Dining Reservations!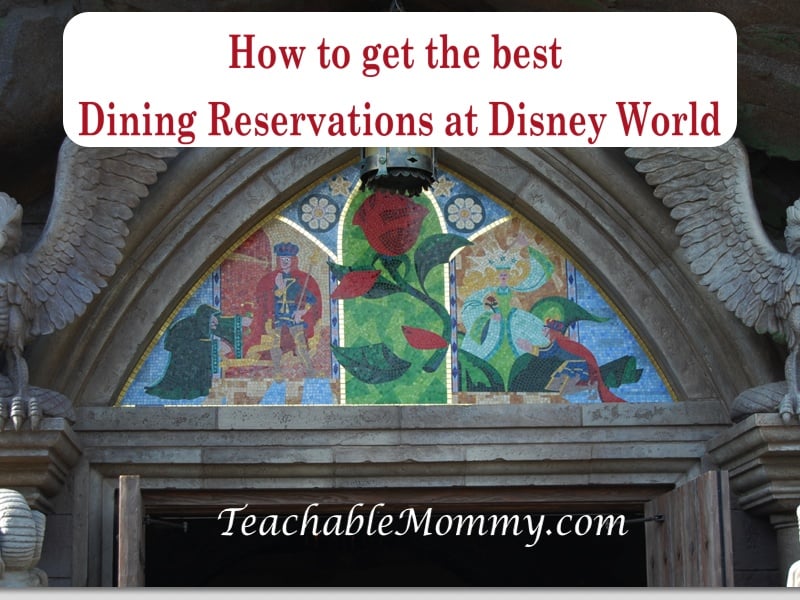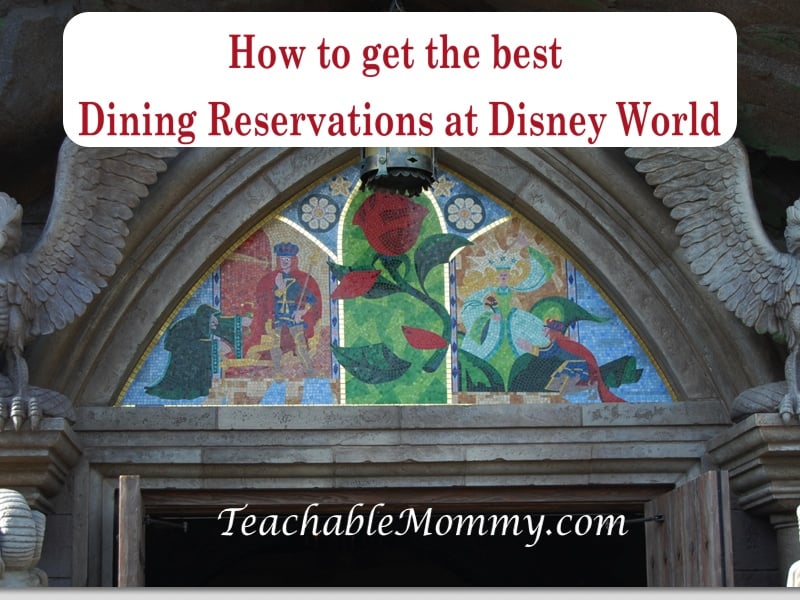 This is the entrance to the Beast's castle, home of one of the most wanted ADRs out there: Be Our Guest.
Tips to Get the Advanced Dining Reservations You Want at Walt Disney World
Last trip, we were able to get all the reservations we wanted, including the elusive Be Our Guest dinner. The morning of our 180 day mark I woke up early and not the least bit Grumpy about it. My plan ahead mentality worked, and I was able to get all the ADRs we wanted this time too. 180 days out also means you can book extras like The Bippity Boppity Boutique, special tours, and events. Knowing that the BBB books up quickly I snagged that too on the same day we have dinner with the Princesses. Ahhh can't wait…but I'm distracting myself.
The purpose of this post is to let you in on how I was able to get those ADRs. I have read in several Facebook groups as well as listened to friends who are going talk about having a hard time getting their choices. This isn't a post to say I have all the answers and it is completely foolproof. It is merely to say this is what has always worked for me and I hope it will help you plan your next trip too.
I believe with a little planning and pixie dust you can get the ADRs your family wants. Here are some tips to maximize your dining experience at Walt Disney World.
Plan in Advance. Fortune favors the brave planner.
After your vacation is booked start researching what places you want to eat. That can be hard believe me! There has never been a place I have eaten at that I did not love.
Once you pick the places, start thinking what days and times you want to eat where. Have a time frame in mind, as you might not be able to get an exact time to match your notes. This will be your guide for when you actually pick out your reservations.
Be Up and Awake for your 180 Day Mark. Set the alarm and be ready to go.
You can begin making reservations for your entire vacation at the 180 day mark.
That rough draft you did earlier comes into play here. You can either call Disney World Reservations at 7am EST or you can start booking online at 6am EST. I got up bright and early and did the online reservations
Keep in mind the places that are harder to get reservations for. For example: Be Our Guest dinner and Cinderella's Royal Table breakfast. It is typically easier to get these types of reservations later on into your vacation versus the first few days you are there.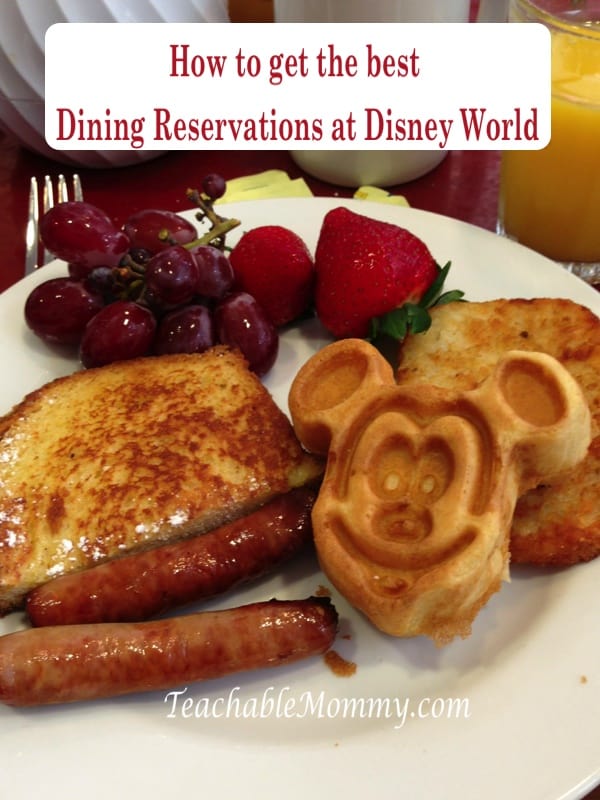 Character meals can fill up quickly based on the crowd levels for your visit. This is one of my favorites, breakfast with Mickey and friends at Chef Mickey's located in the Contemporary Resort.
Be Ready. Never hurts to be prepared.
To hold reservations you have to have a credit card. With the exception of a few table services, your card is not charged. If you don't have one already on file with your My Disney Experience account, have it handy when you're booking.
Double check your computer the night before. Have it on and the website loaded. You can also make reservations over the phone or on the My Disney Experience App on your phone.
Never Give Up. If at first you don't succeed, try try (try try try try) again.
Just like all our favorite Disney heroes, we can't lose hope when things don't exactly go our way.
If you were unable to get the reservation you wanted leave the day open. Keep calling, checking the website, and the app. I know plenty of folks who were able to snag a table just by having the perseverance to just keep swimming!
If you are still unable to get one before you leave, don't lose hope. Walking up to a restaurant when it opens that day, can sometimes get you a table.
For places like Be Our Guest, you can also eat there for quick service lunch. It is not the same as dinner exactly, but you still get to see the inside of the castle and enjoy their amazing desserts.
In the end if you don't make it into your favorite restaurant any of the other choices out there are great too!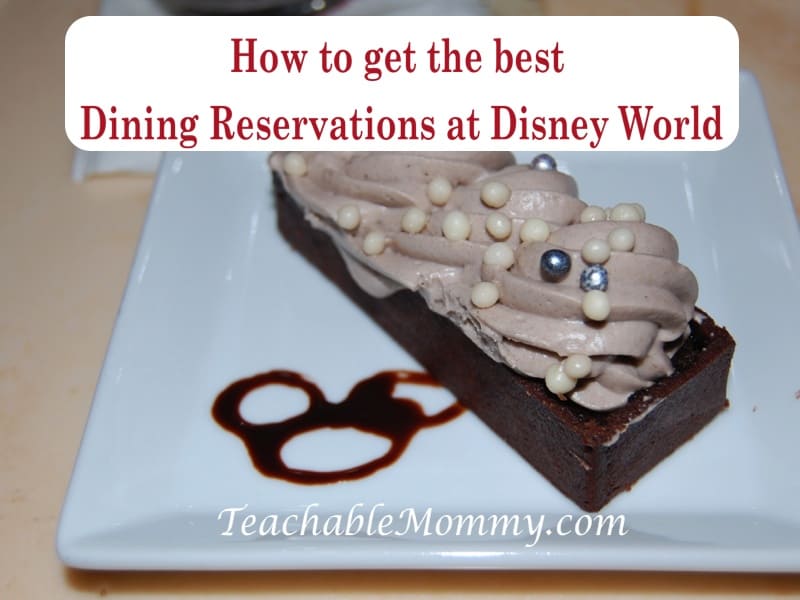 What is your favorite place to eat at Walt Disney World? Or do you want to know where I recommend for certain cuisines? Leave me a comment, I can talk Disney all day!