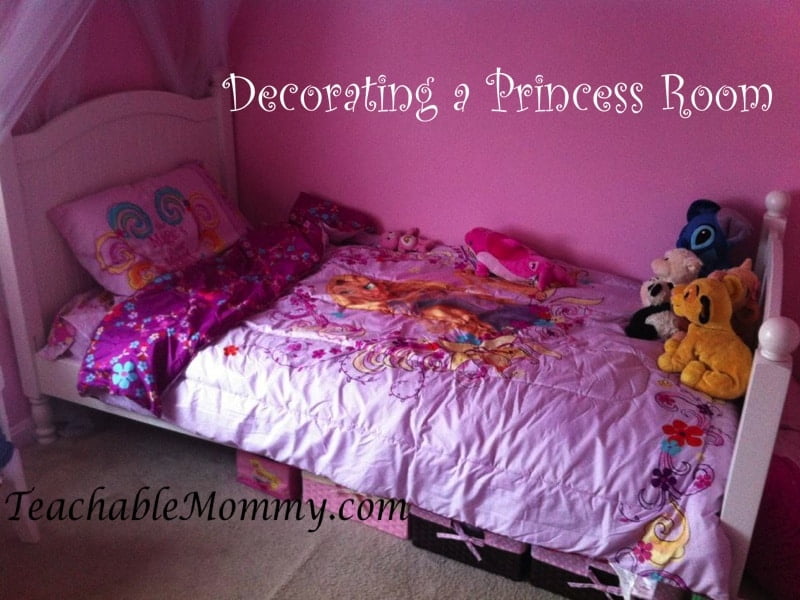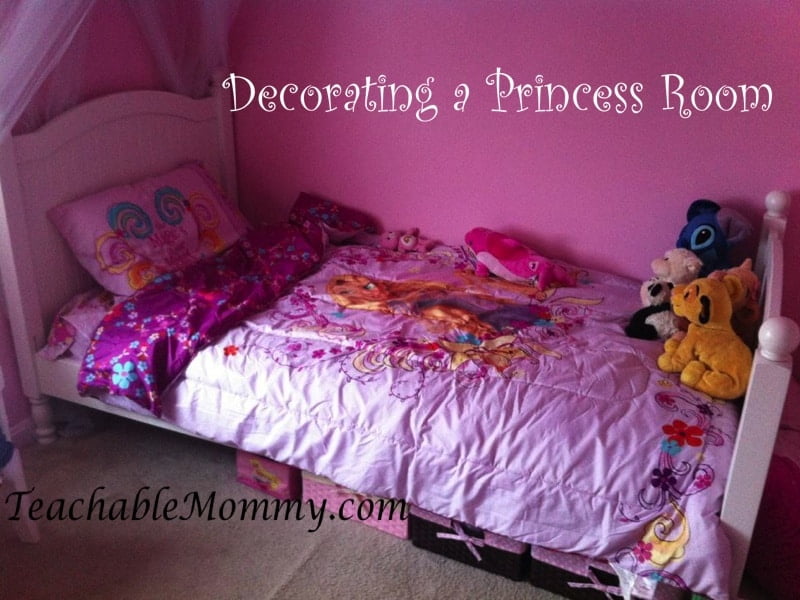 My daughter is all about the Princesses. Rapunzel, Elsa, Belle, Cinderella, Ariel, you name one and that will be her favorite one. Sound familiar? As her room has transitioned from toddler girl to young girl, I updated her bookcase, bed, and dresser. Other than the pink wall color there wasn't anything else adorning them. That needed to be fix!
I asked her what she wanted in her room and here is what she said:
"Princess looking bed. One that a real princess would sleep on."
"Pretty stickers and other Princess stuff on the walls"
"To feel like I'm walking into the Magic Kingdom"
I wasn't sure what exactly a real Princess bed would look like. But after watching several Disney movies, we decided that meant a canopy of some sort.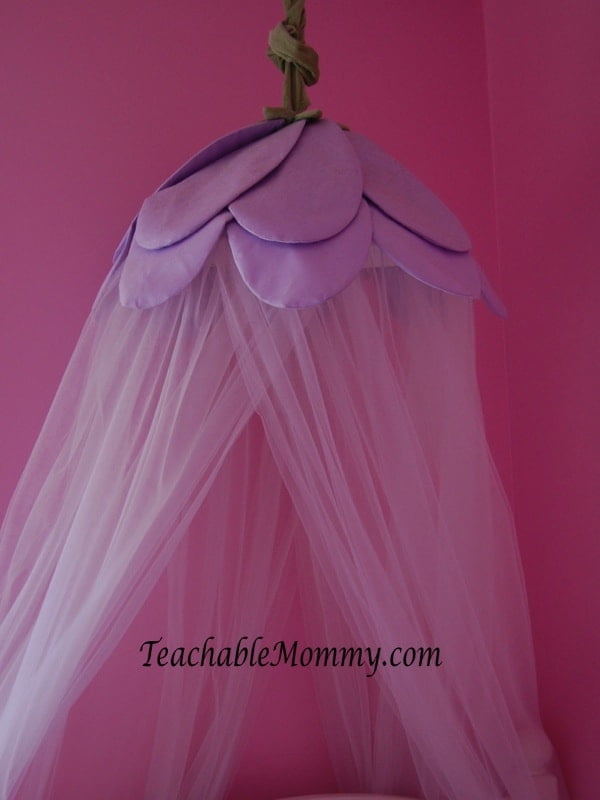 This beautiful canopy hangs over her white bed that is adorned in a Rapunzel bedding set with almost every Disney stuffed animal known to mankind.
Next- Princess stickers and stuff. For this I bought removable and reusable wall stickers. I also put her balloon from our Disney World vacation on her wall. Basically anything that she thought "yes that looks like something a Princess would want on her wall," was put on the wall.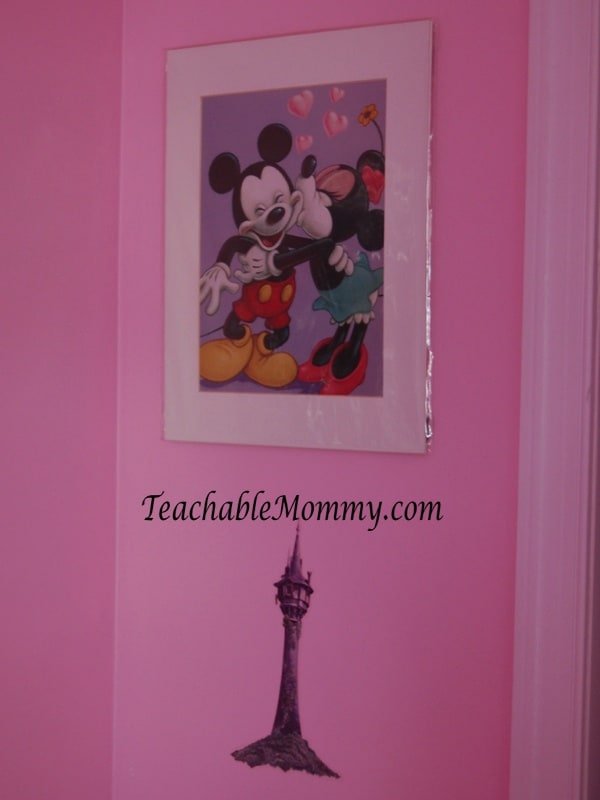 Naturally Mickey and Minnie have to be represented!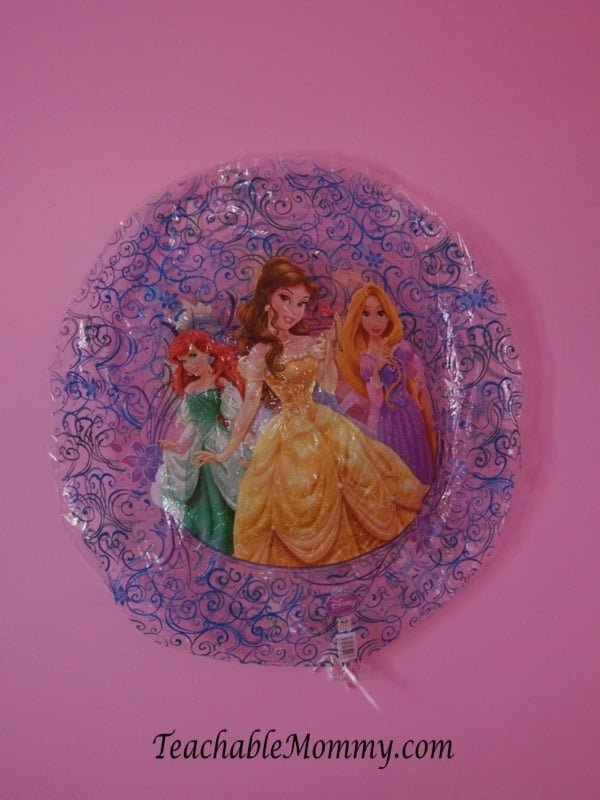 Finally, she wanted to feel like she was walking into the Magic Kingdom. I was pretty clueless how I was going to accomplish this. Then Cozy Wall Art, a company that makes wall vinyls reached out to me to see if I was interested in working with them. Not really thinking about her room I started browsing, figuring I would choose something for the kitchen or living room. Then I found the Cloud Castle Wall Decal. After showing my daughter she was sold and we chose blue to match Cinderella's Castle.
I liked that Cozy Wall Art included step-by-step (dummy proof) instructions. Within 20 mins or so I had the castle positioned and applied to her wall.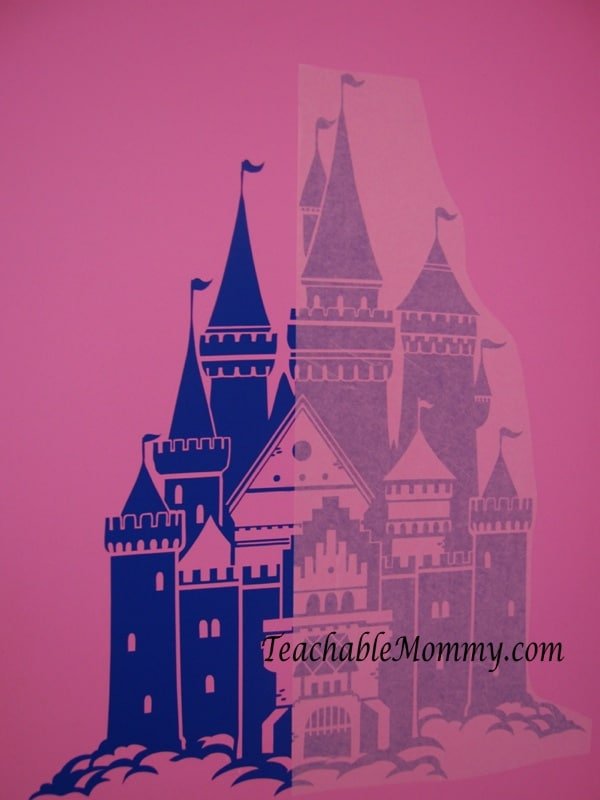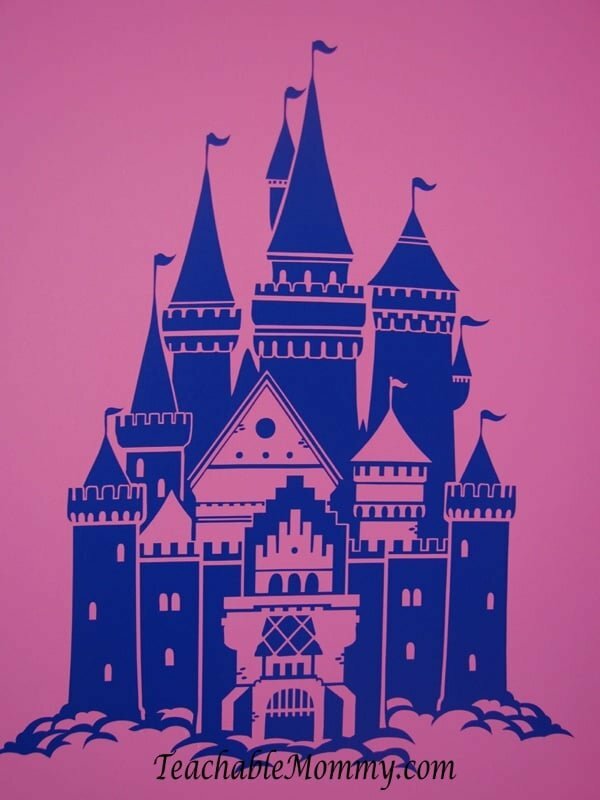 You should check out the entire Cozy Wall Art collection to bring new life to any room in your house. Their vinyls are high quality but won't break your decorating budget. Be sure to connect with them on Facebook and Twitter for all the latest products, news, and more!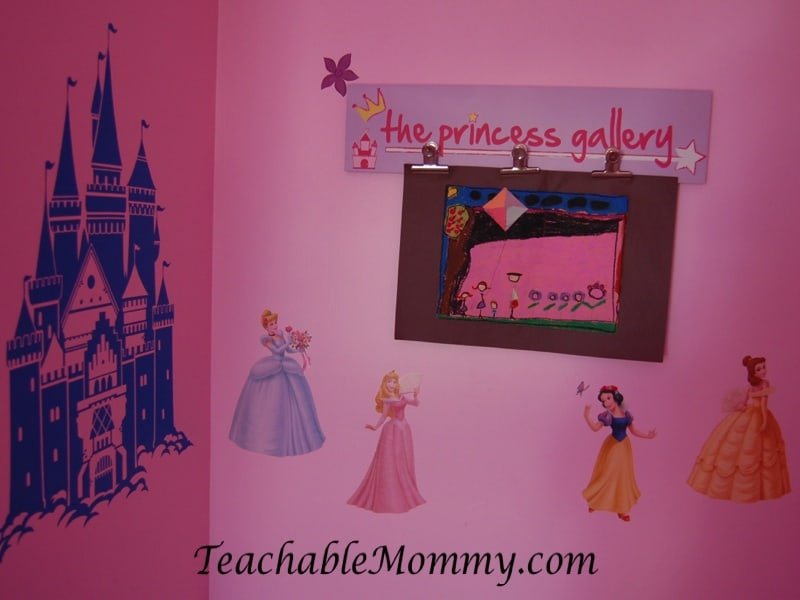 Our princess room is complete and I didn't do anything super crazy, like build her castle. Where do these people on Pinterest find the time and money?!
What is your favorite way to update a room without spending a lot?
I received the castle wall decal from Cozy Wall Art. No other compensation was given and opinion are my own.