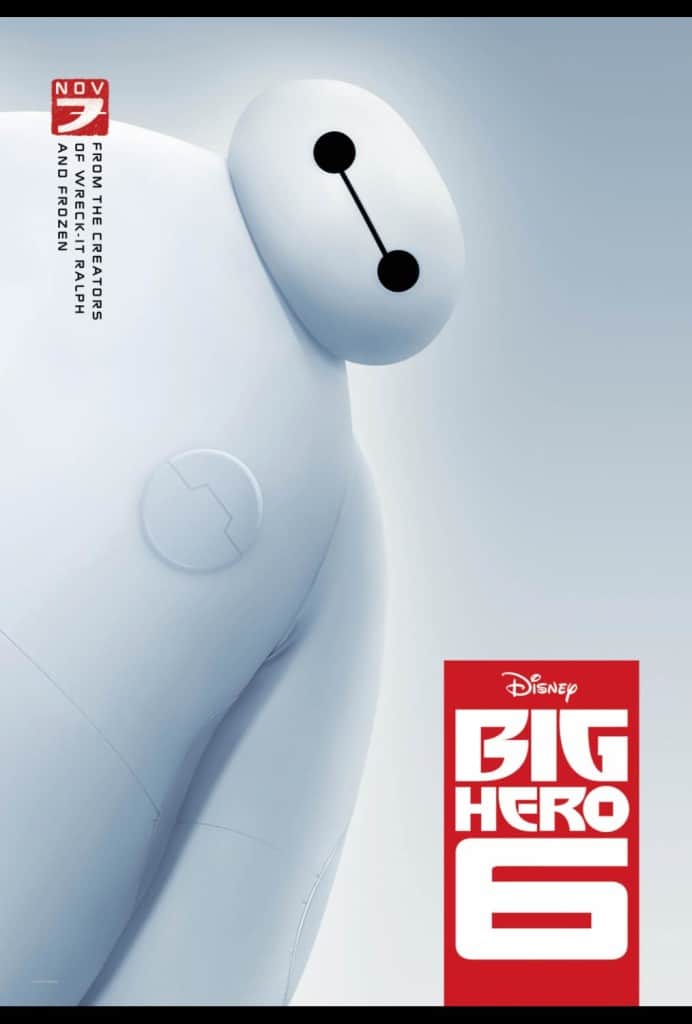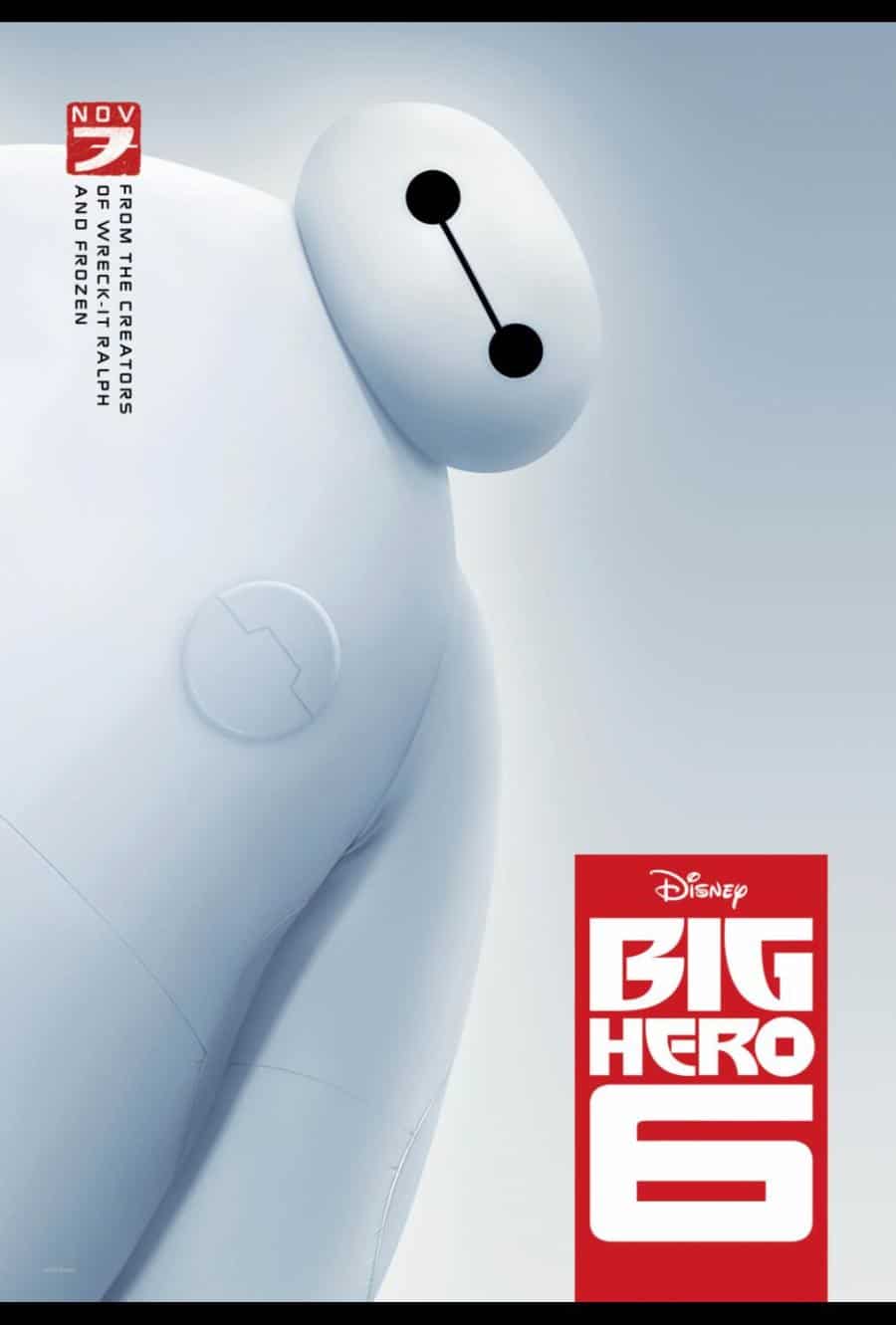 Big Hero 6 is based on the Marvel comic of the same name. Robotics prodigy Hiro Hamada needs to harness his genius and save his world. He couldn't do it alone though. Hiro, Baymax, Go Go Tamago, Wasabi, Honey Lemon and Fred, create their organ story, fights the villains, and learn what it takes to be heroes like the ones they read about in comics.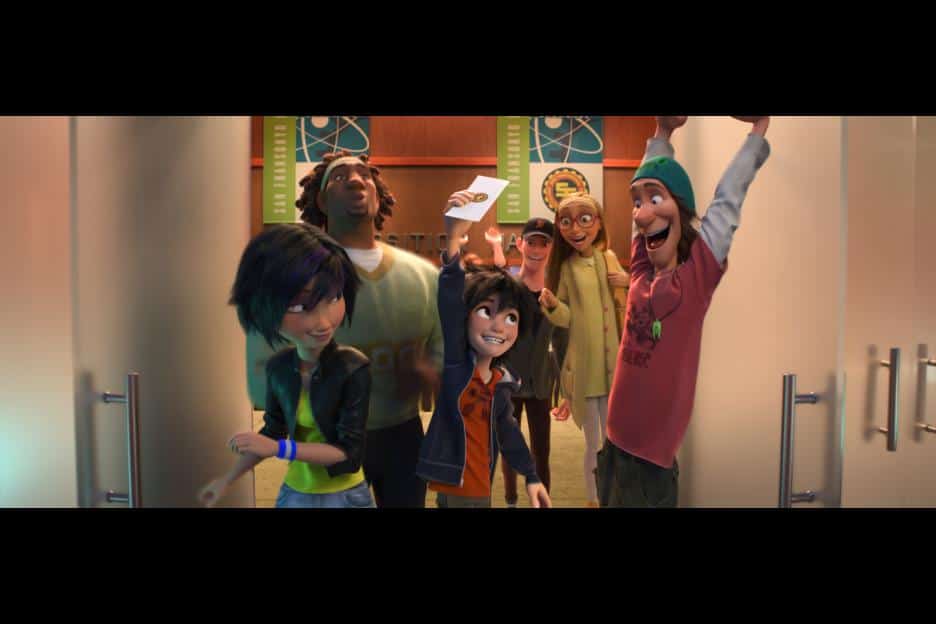 Big Hero 6 is and epic movie perfect for everyone in the family! It has all the Marvel flair you love made perfect for the younger heroes in your home. The storyline is new, refreshing, and all that other technical adult stuff that makes it great.
Verdict: The husband and I really had a good time and want to see it again. More importantly, the Princess and Little Man loved the movie from start to finish. He runs around pretending to be Baymax "Hello, I am Baymax" "Lowwww battterrrrrryy." She is all about Baymax because he is sooo cute and how awesome the girls Honey Lemon and Go Go Tamago are in the movie. For the adults in the audience, you will enjoy all the comic book references and humor. Be sure to look carefully, you might see a familiar face.
Parents with little ones asked me if I thought it was too scary or dark. I think the action isn't that intense that a child would feel uncomfortable. There are sad moments, that may or may not go over your child's head. It opens the door for parents to discuss grief and coping (think UP). The sadder and more action filled moments are balanced out with comedic relief and good vibes all around.
I wasn't expecting the depth of the story. Like a lot of people I went into it thinking okay, super smart kid builds robot, fights bad guy, we all laugh, enjoy the action, the end. There is so much more to this movie. Hiro, Baymax, his Aunt, brother, the rest of the team they aren't just fighting the bad guy. They are becoming a family and learning what it means to be there for one another, loving, forgiving, no matter what. To see how the characters grow from the beginning to the end is heartwarming. Big Hero 6 is about the bonds of family, helping others, changing lives, and learning to be selfless. Go see it this weekend with the ones you love!
Action packed with a lot of heart, Big Hero 6 is a must see!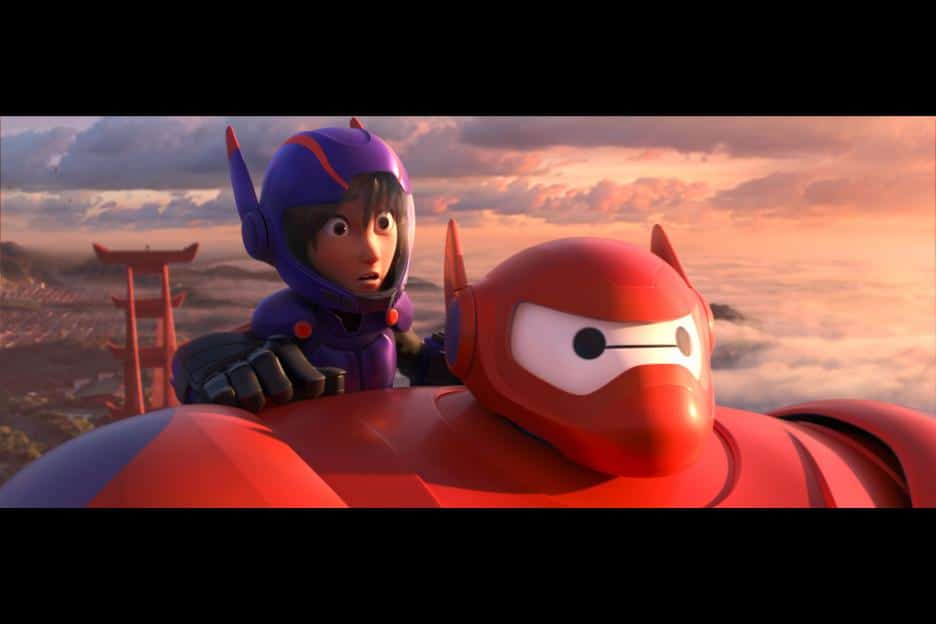 We all hope to see more from Big Hero 6. Maybe Nick Fury could use their help.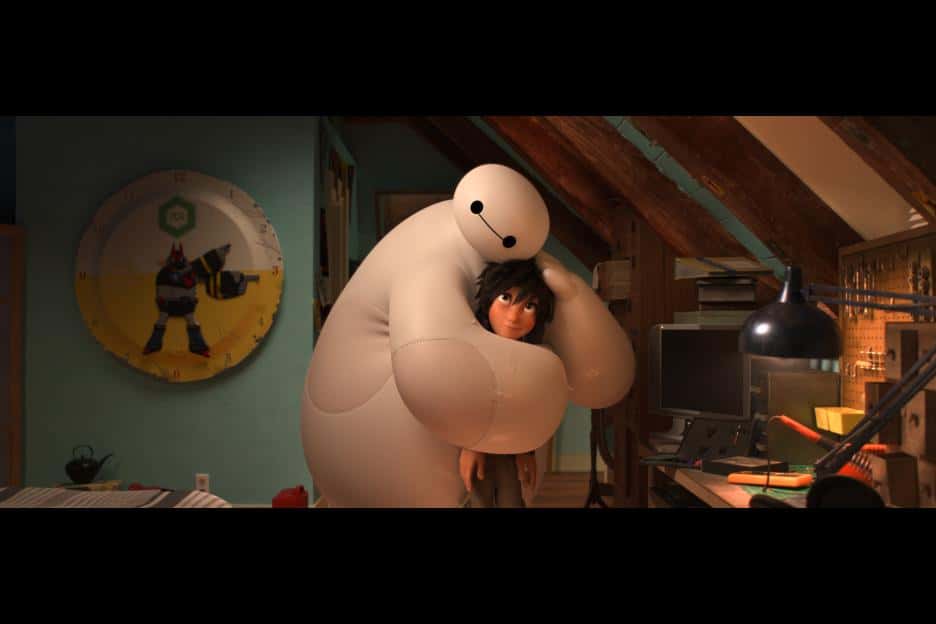 I think if I had Baymax he would say my brain levels indicate I need coffee and then he would deliver Starbucks to me with the occasional cake pop.
Special note: Stay through the credits, it wouldn't be a superhero movie without a special scene at the end. Adults will especially love it!
For all the Big Hero 6 action check it out on Facebook and @DisneyAnimation #BigHero6
Have more Big Hero 6 fun with these free activities!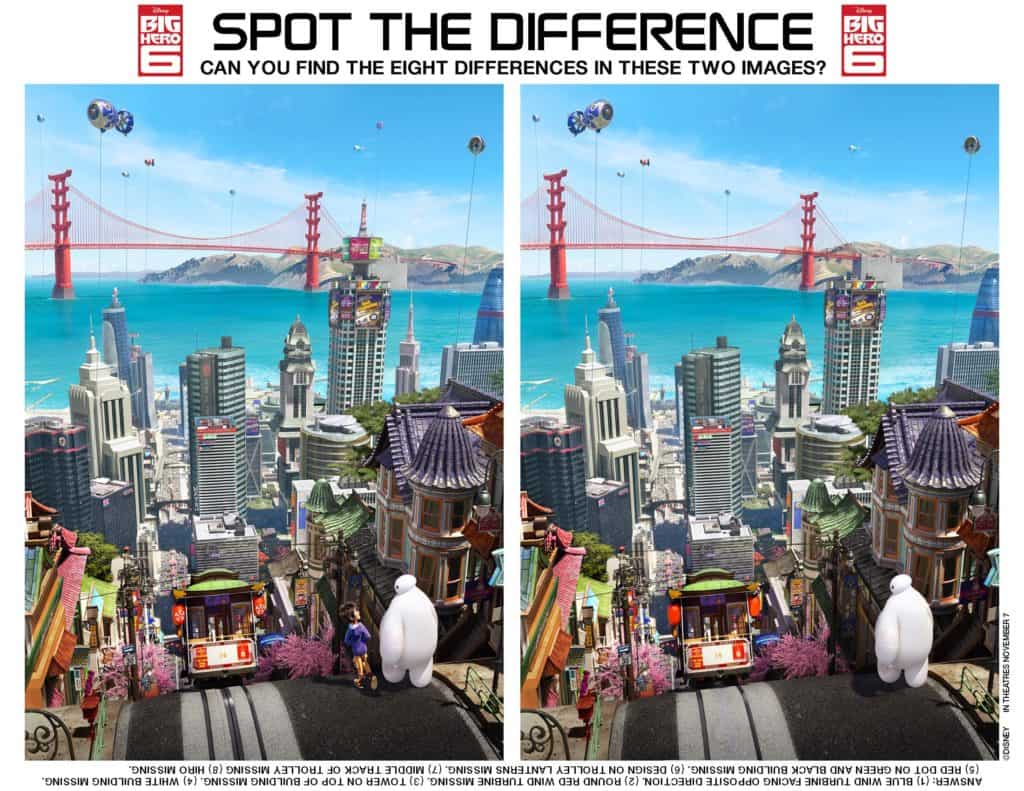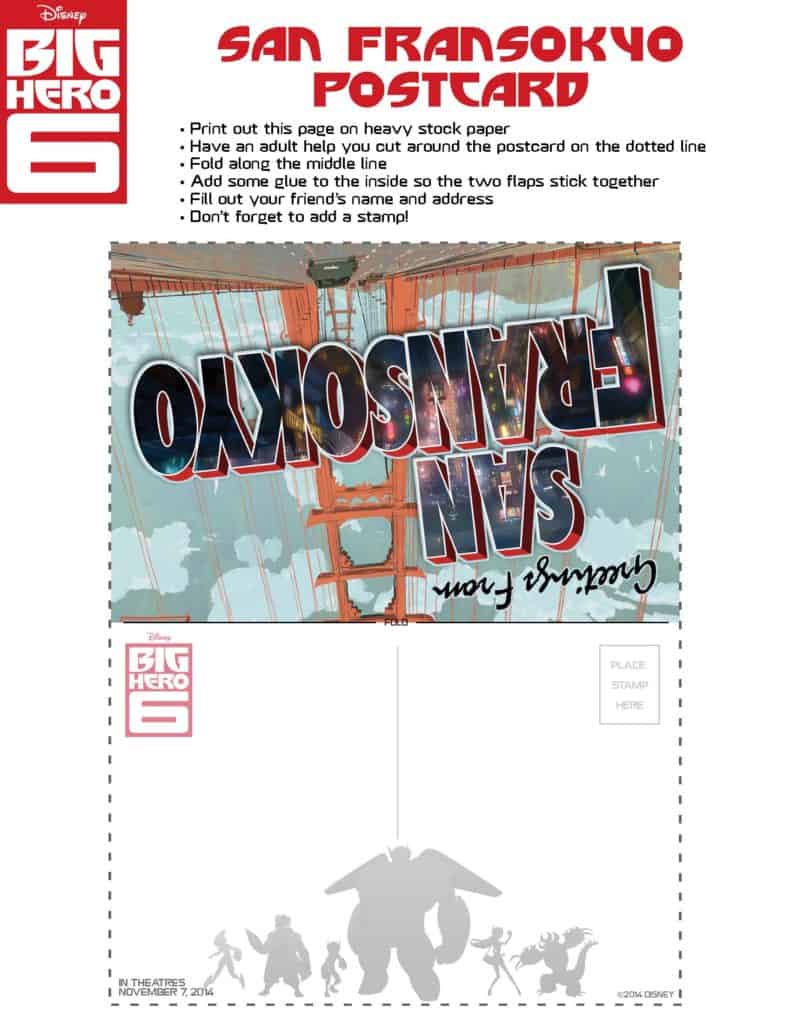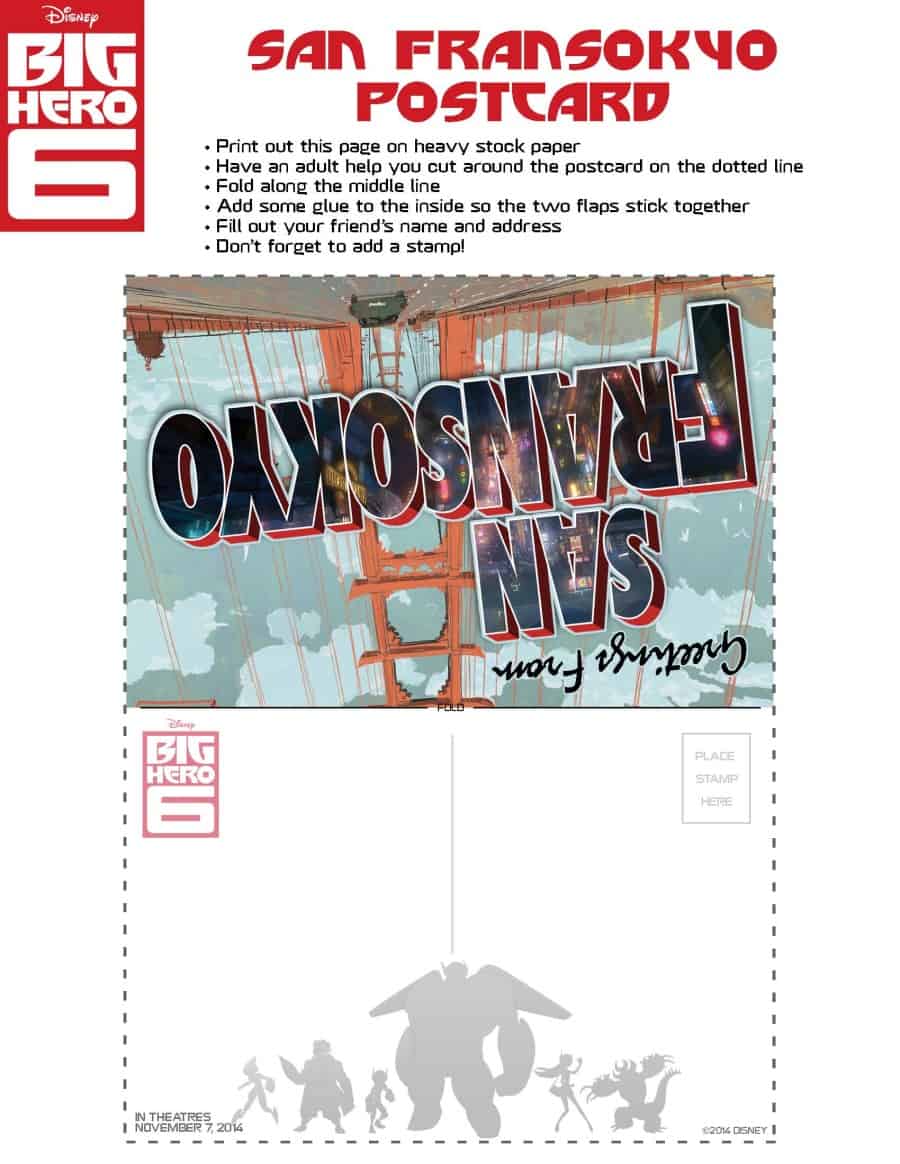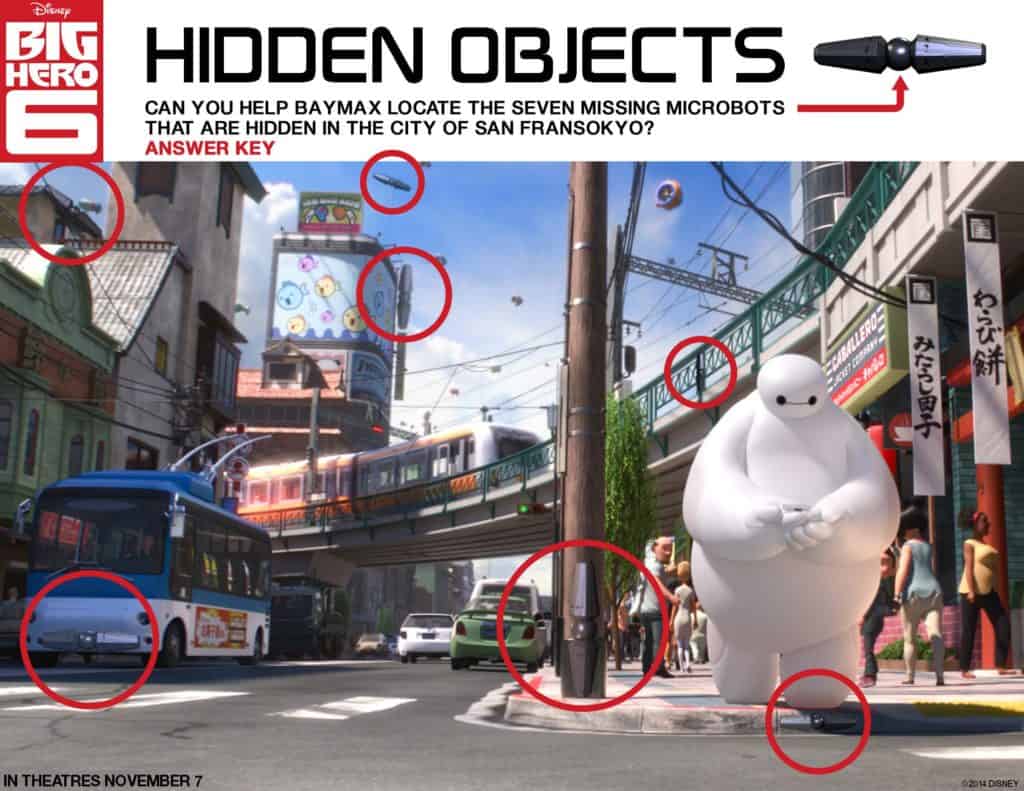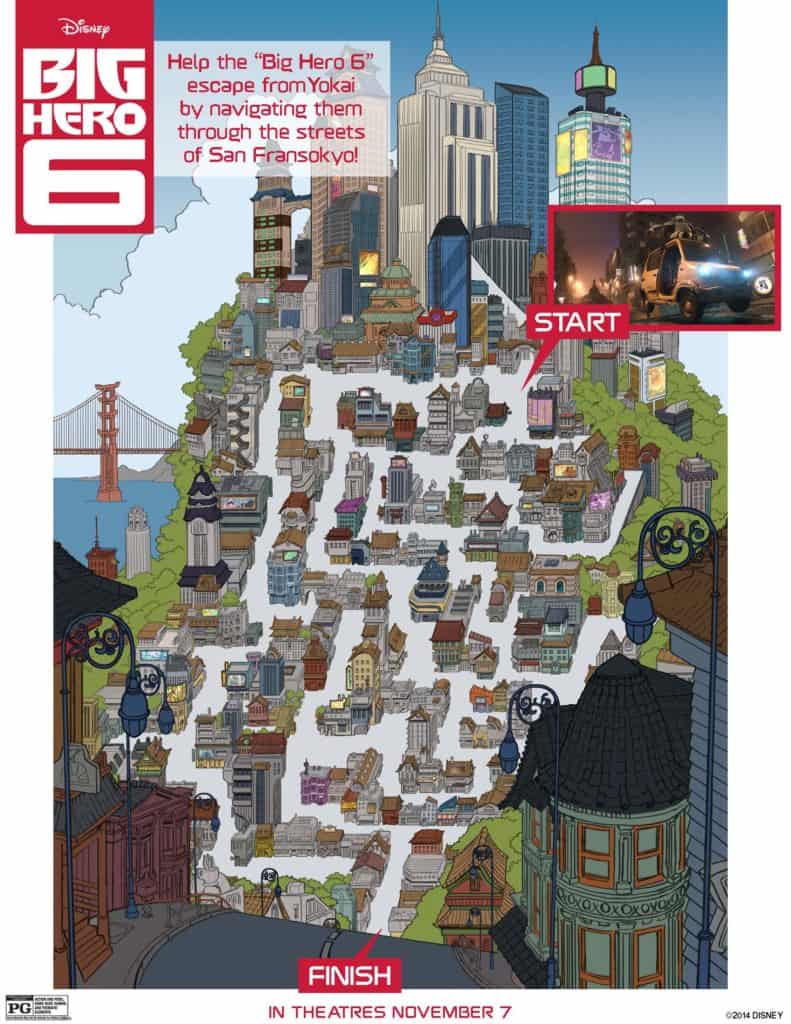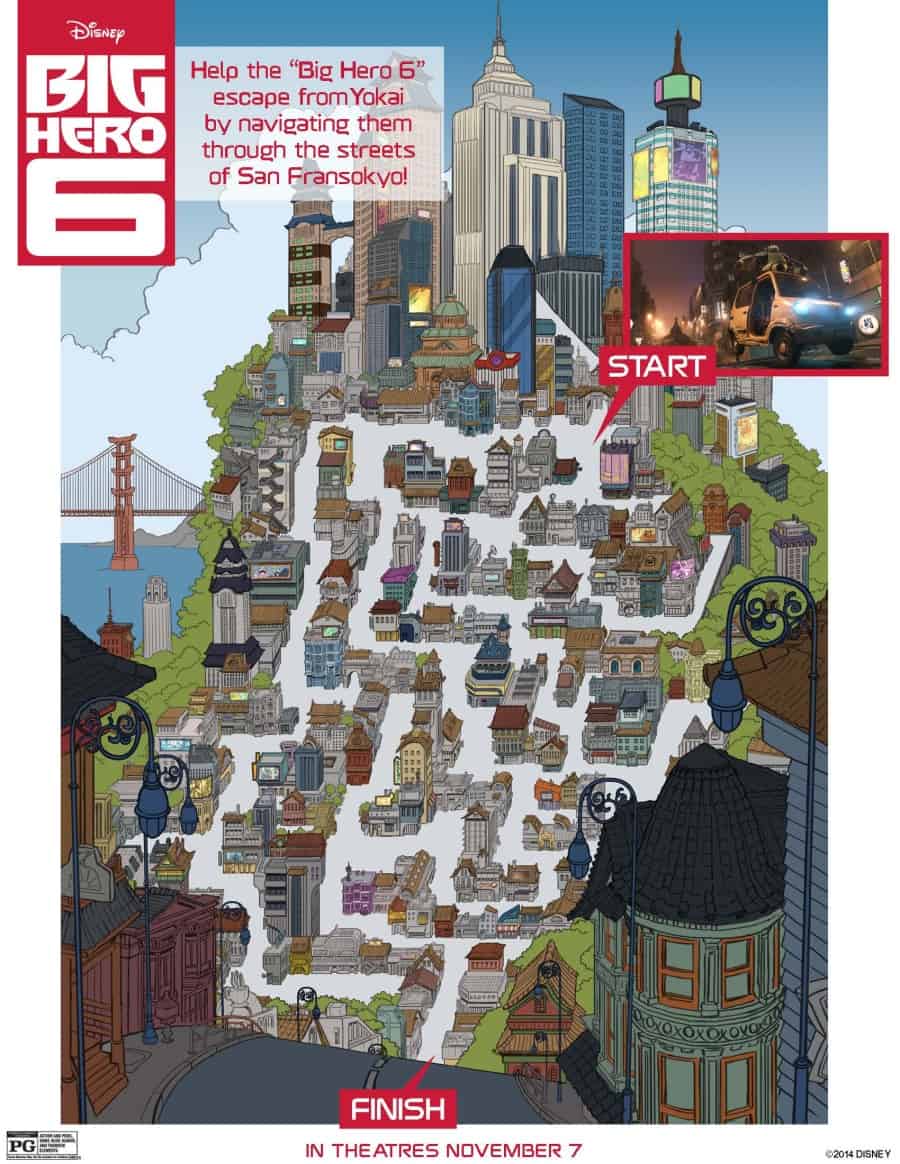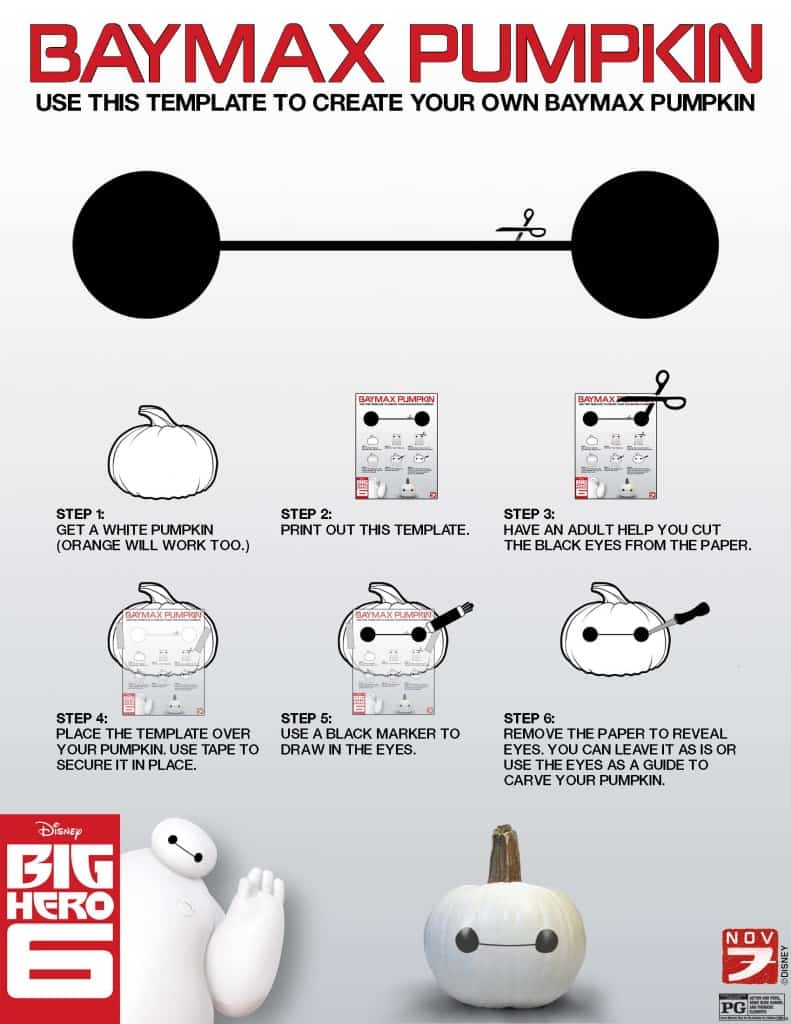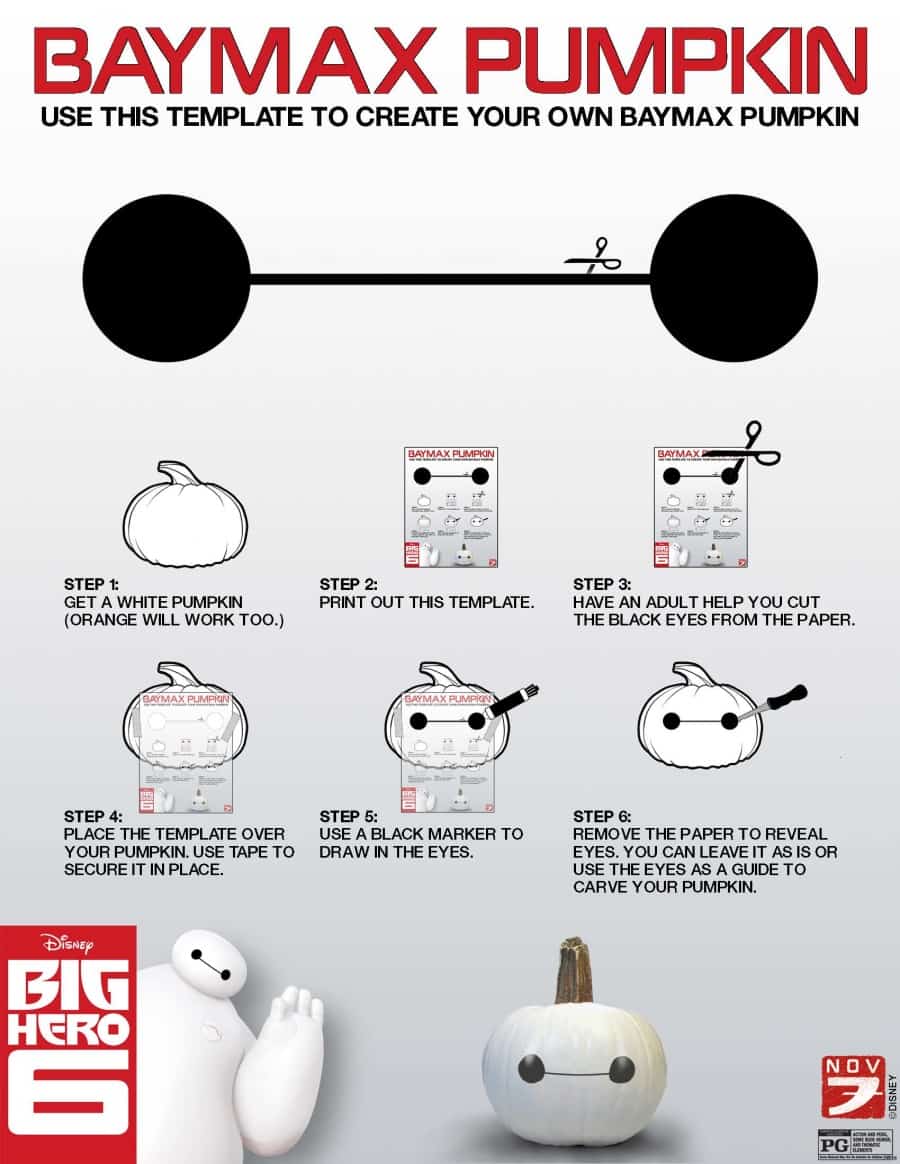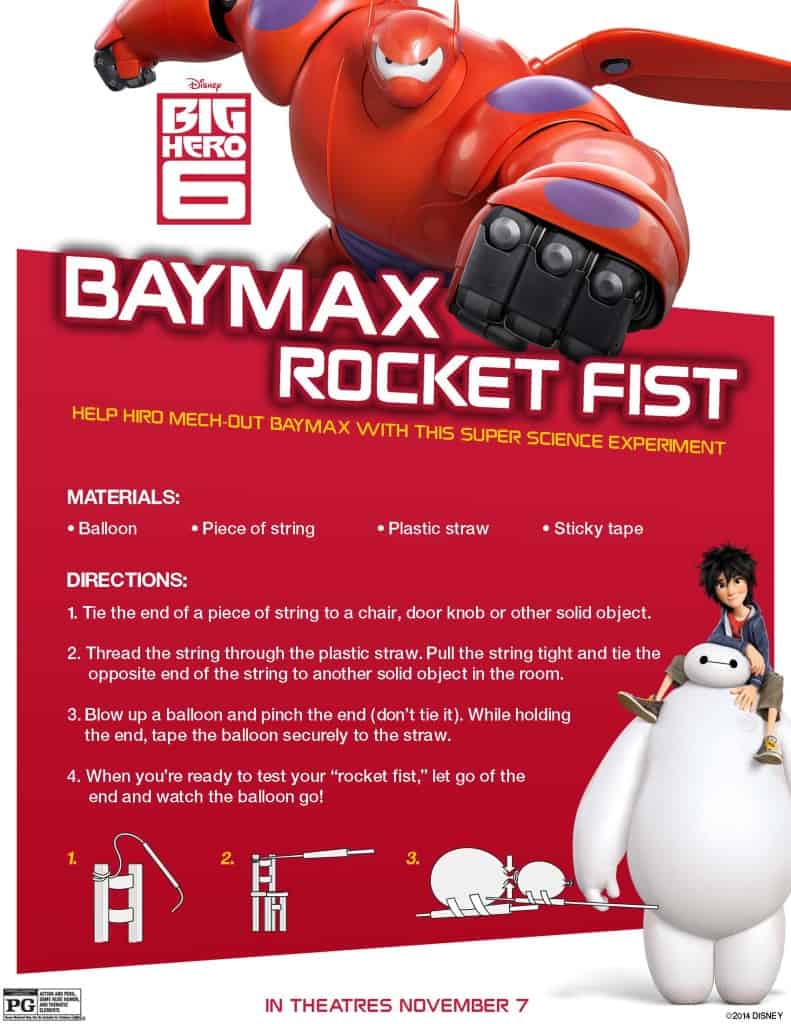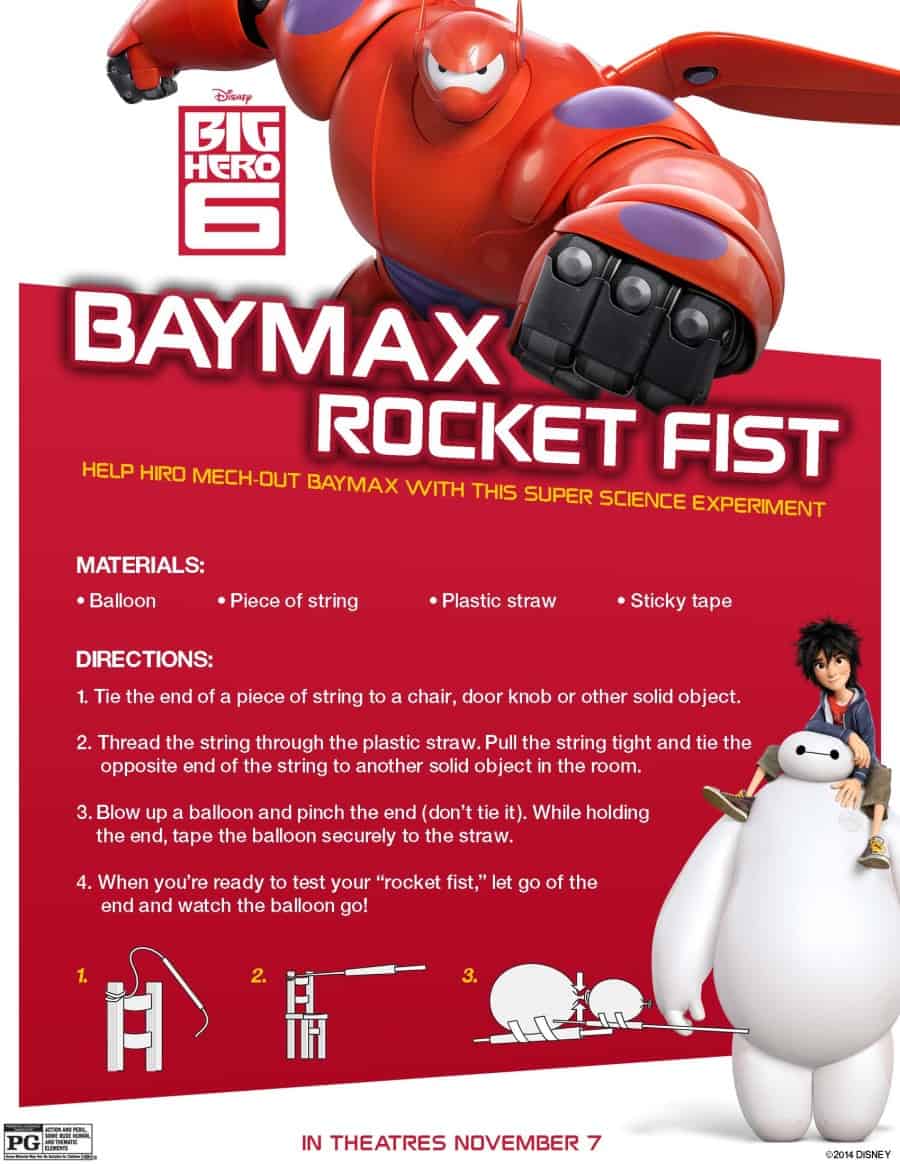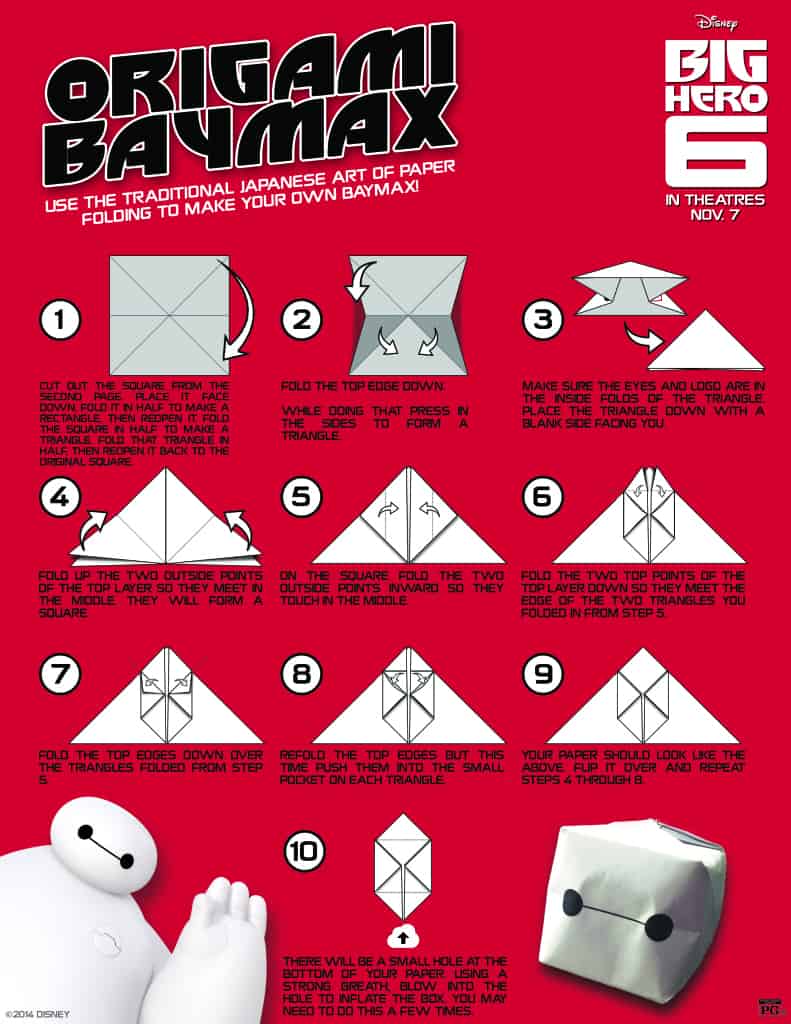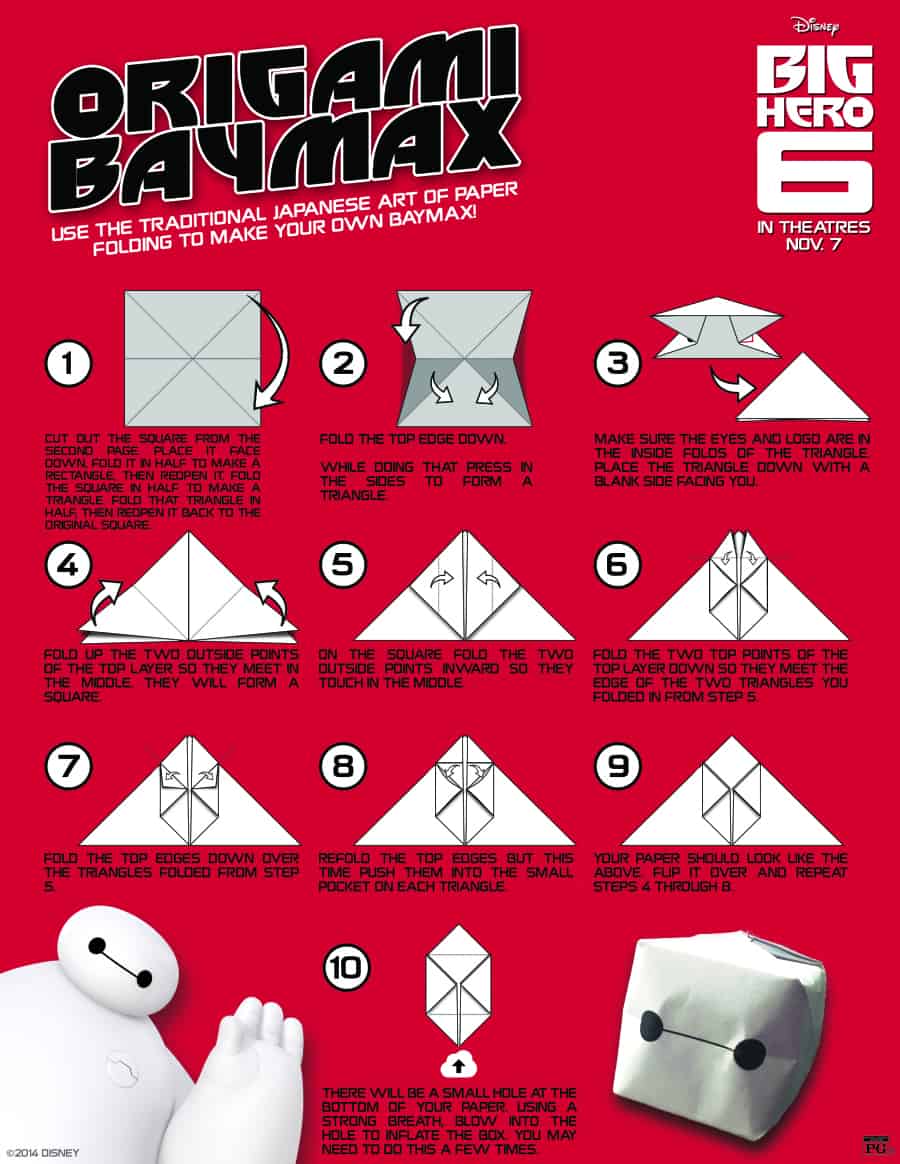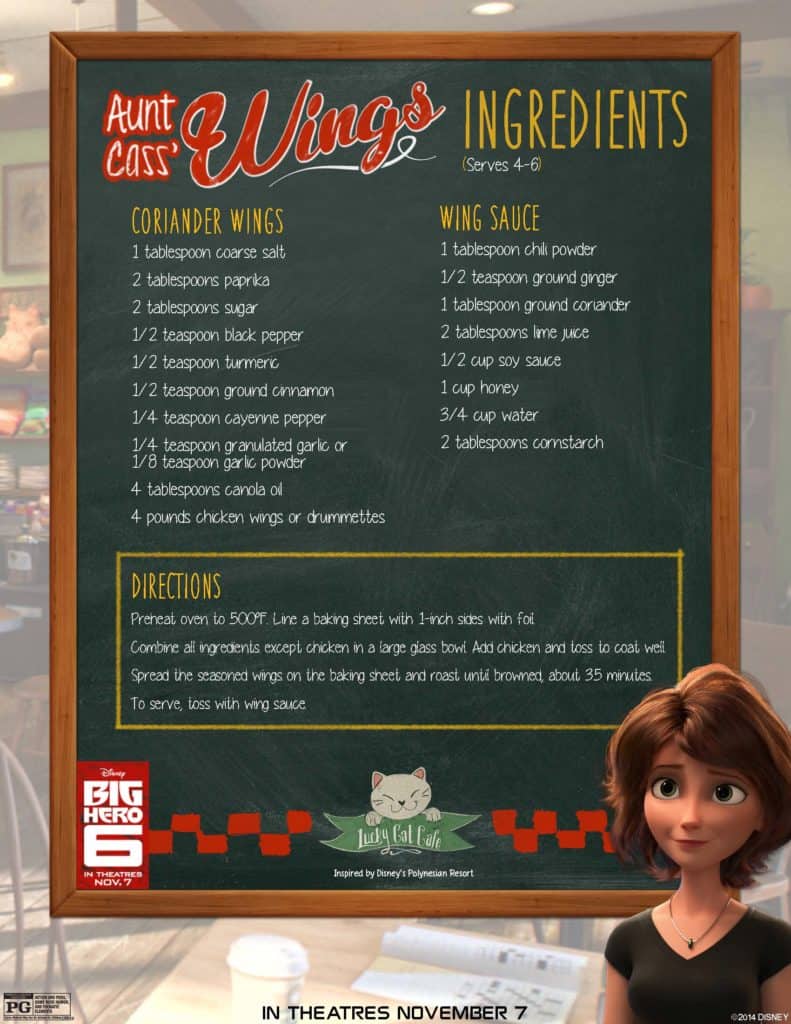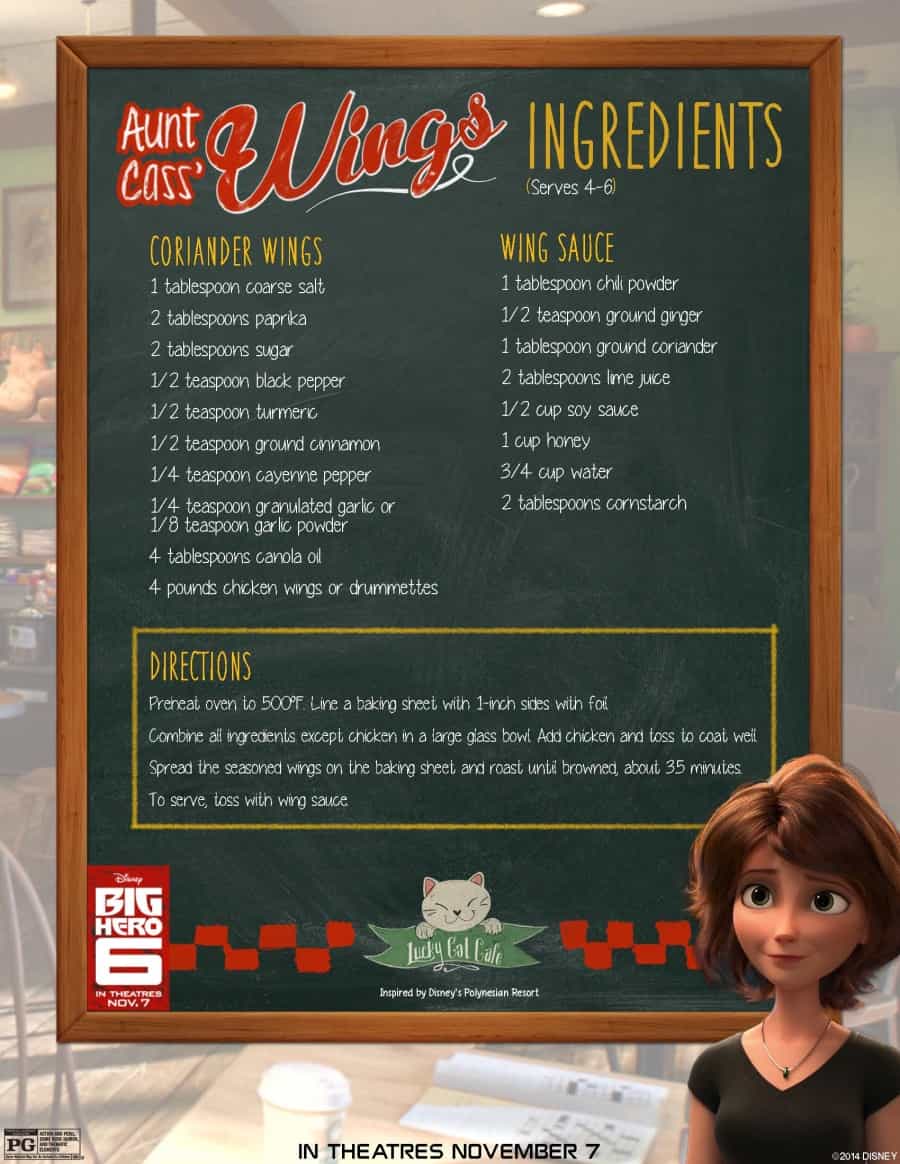 Big Hero 6 is in theaters now!