We are officially the coolest house on the block this summer thanks to Stonyfield and Yaylabs! Ice Cream Ball!
Yaylabs! SoftShell Ice Cream BallTM allows us to make tasty ice cream or in this case frozen yogurt, anywhere and anytime! With a few simple ingredients we can have our treats without all the preservatives and additives of conventional ice cream!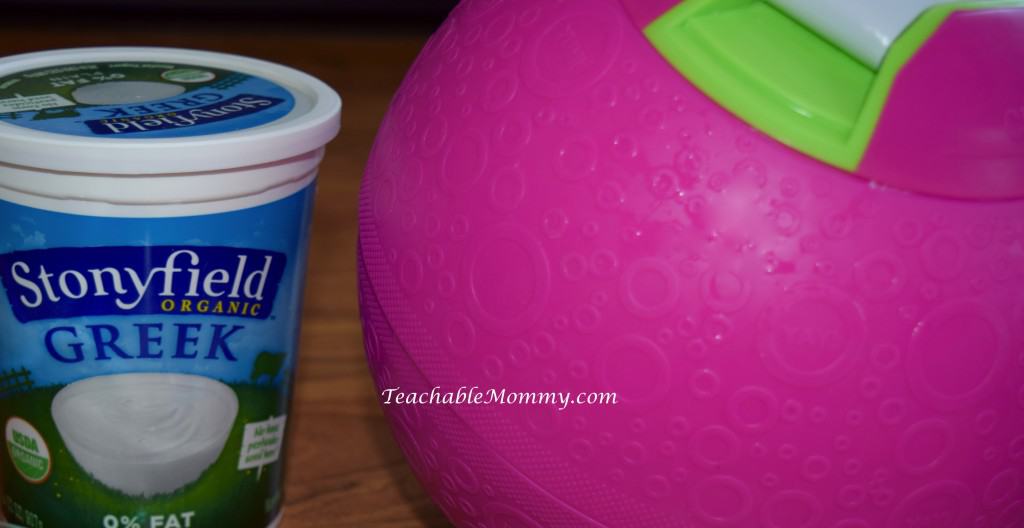 Yaylabs! includes a basic recipe book inside their products. I based my recipe off of their Frozen Yogurt recipe and added my own flair to it. It really is simple and a great activity for you and the kids this Summer (or anytime the craving strikes!).
With the Yaylabs! ball you can play with your food! We all got in on the rolling of the ball, seeing who could make it roll straight the farthest. At the end of playtime, we enjoyed a delicious organic vanilla strawberry frozen yogurt!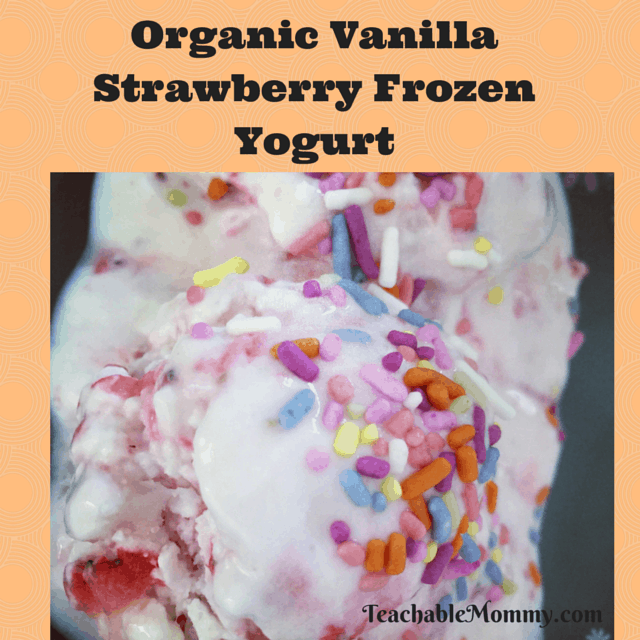 Ingredients
1 Pint of Stonyfield Plain Greek Yogurt
1 Tsp of Vanilla Extract
1 Cup of Fresh Strawberries
1 Tbsp of Organic Cane Sugar
Ice
1/2 Cup of Rock Salt/Ice Cream Salt
Natural Colored Sprinkles – optional
Directions
Mix up ingredients Yogurt, Vanilla, Strawberries, and Sugar in a separate container.
Pour the mixture into the metal cylinder of your Yaylabs! Ice Cream Ball then close it.
Roll it to the other side and fill the outer container with as much as ice as possible.
Add 1/2 cup of Rock Salt/Ice Cream Salt to the ice and close it.
Time to play! Roll the ball back and forth for 10 minutes. Then open the metal cylinder and scrape the sides. Close the lid and roll it around for another 10 minutes.
Open it up, try to contain the excitement of the kids, scoop out your Frozen Yogurt, top it with Sprinkles, and enjoy!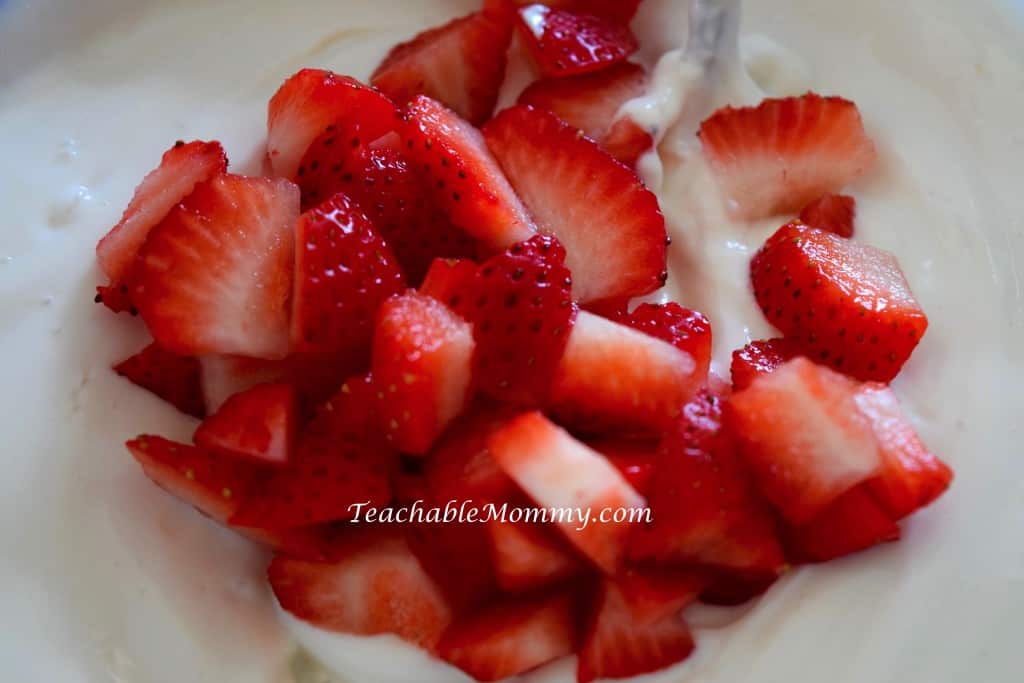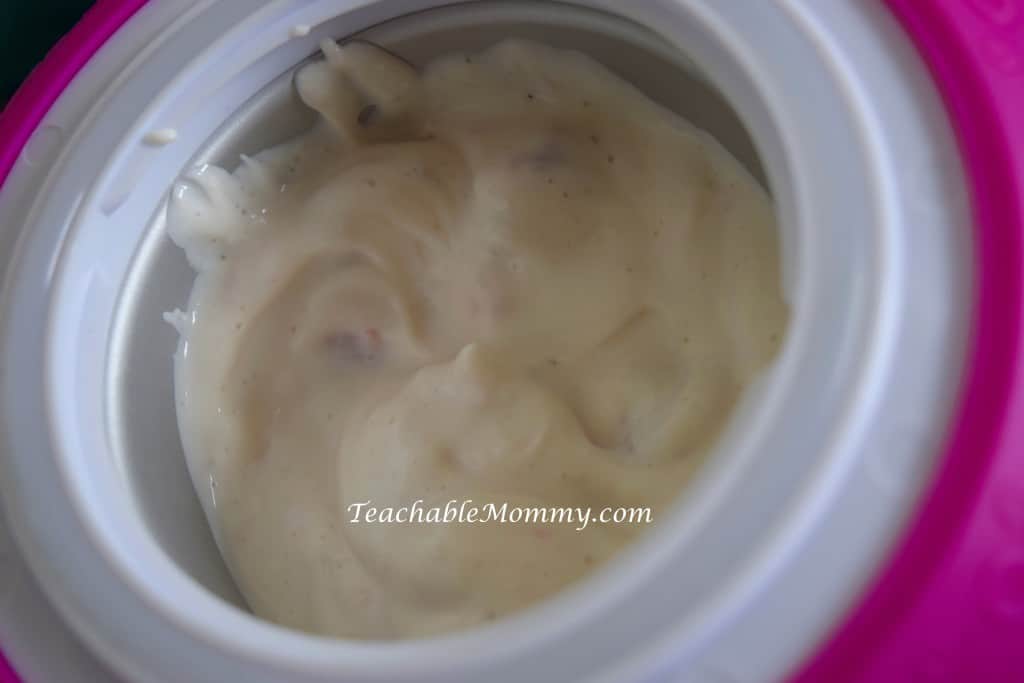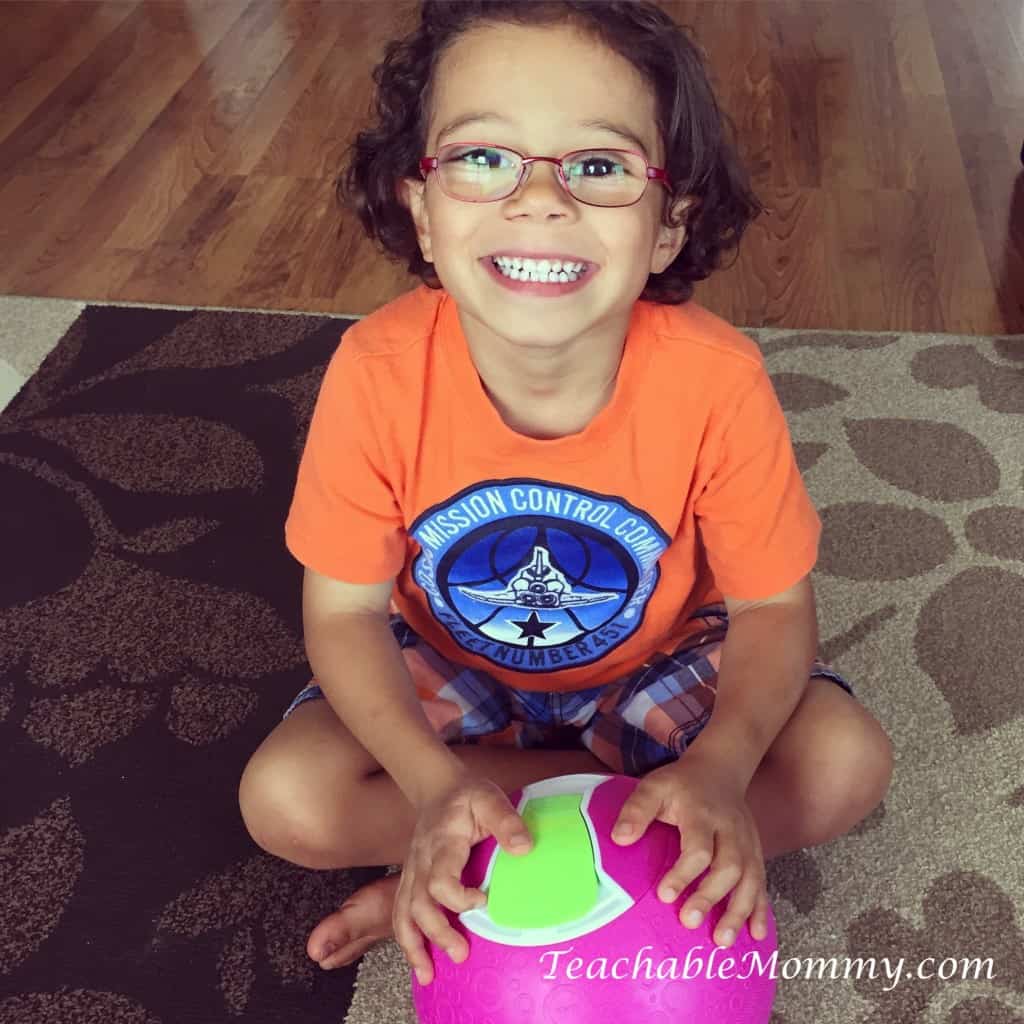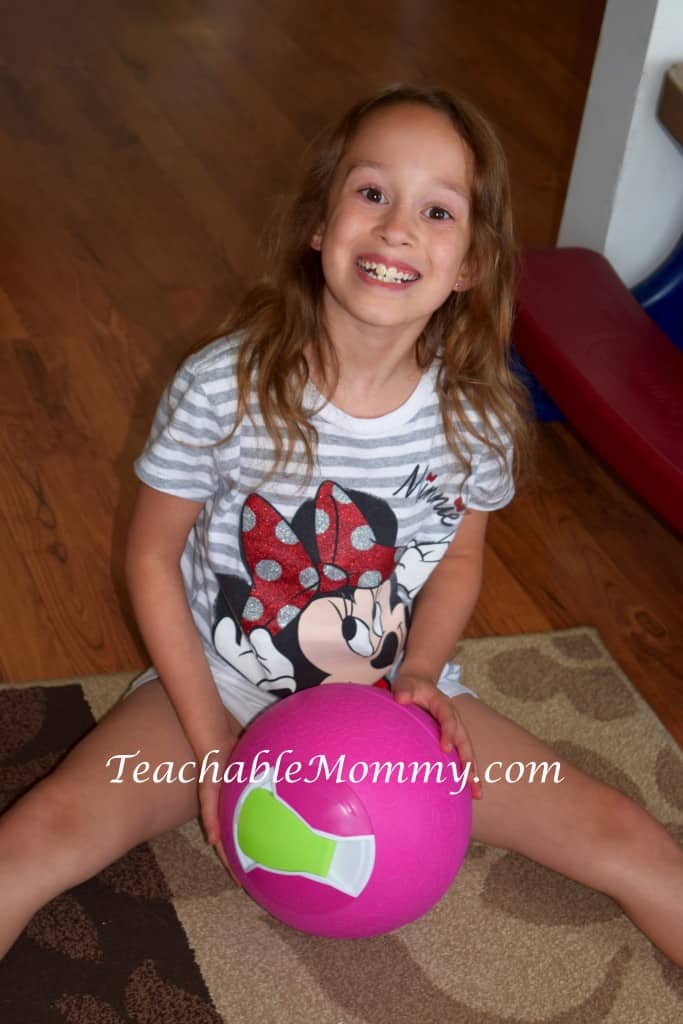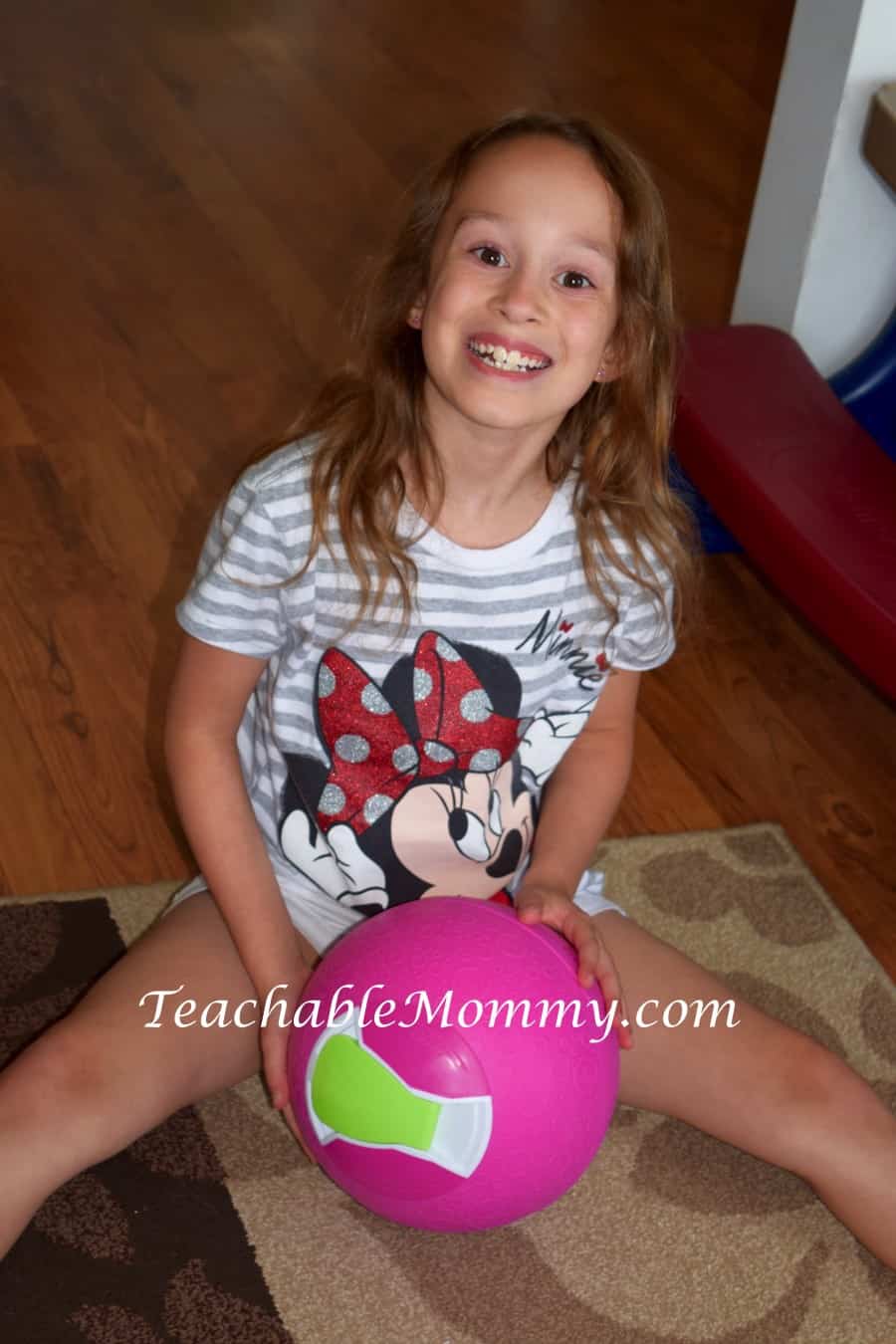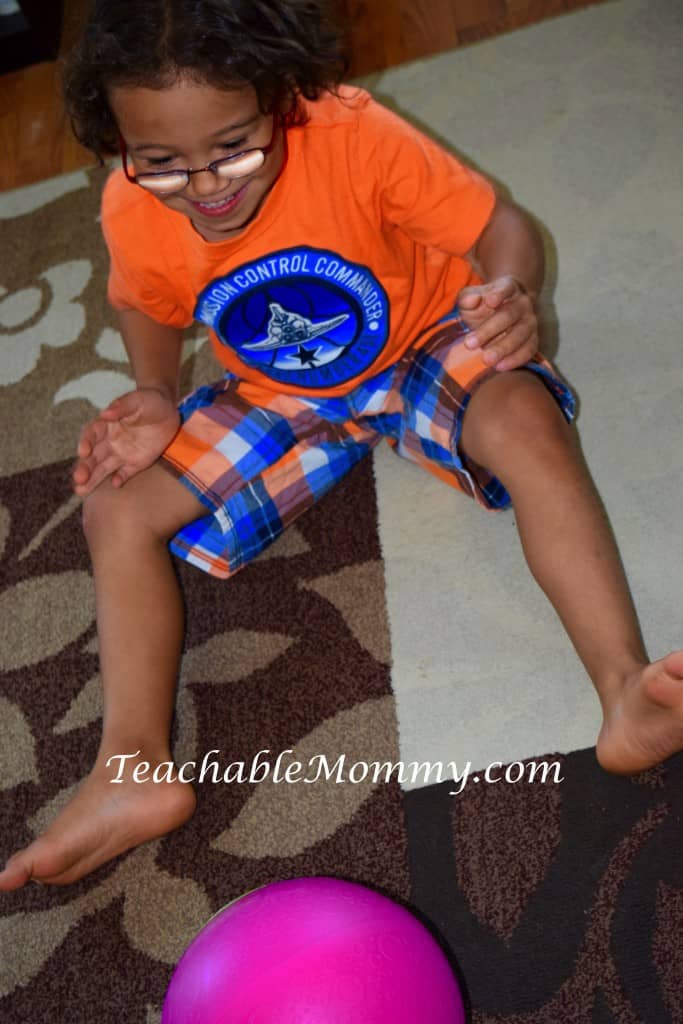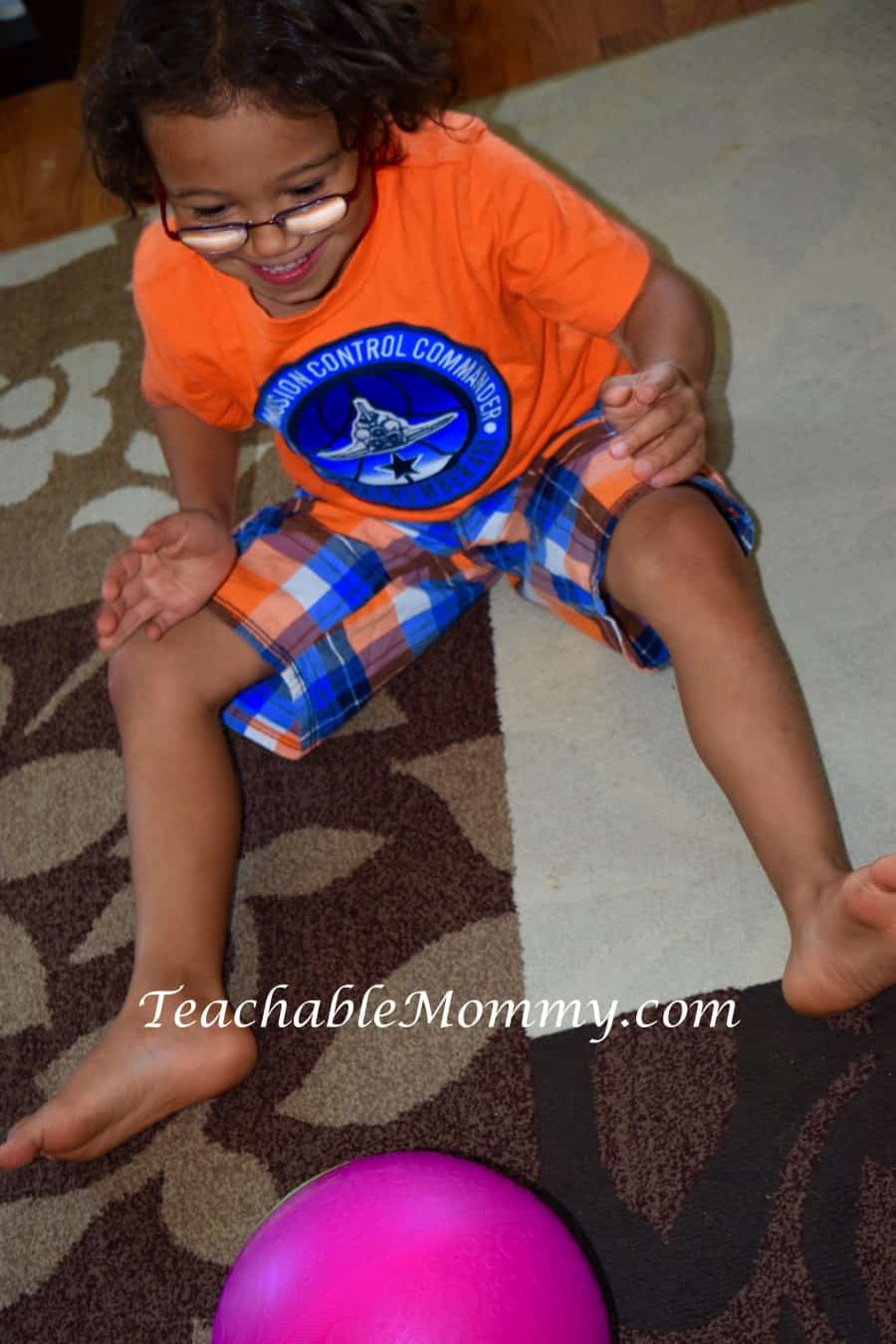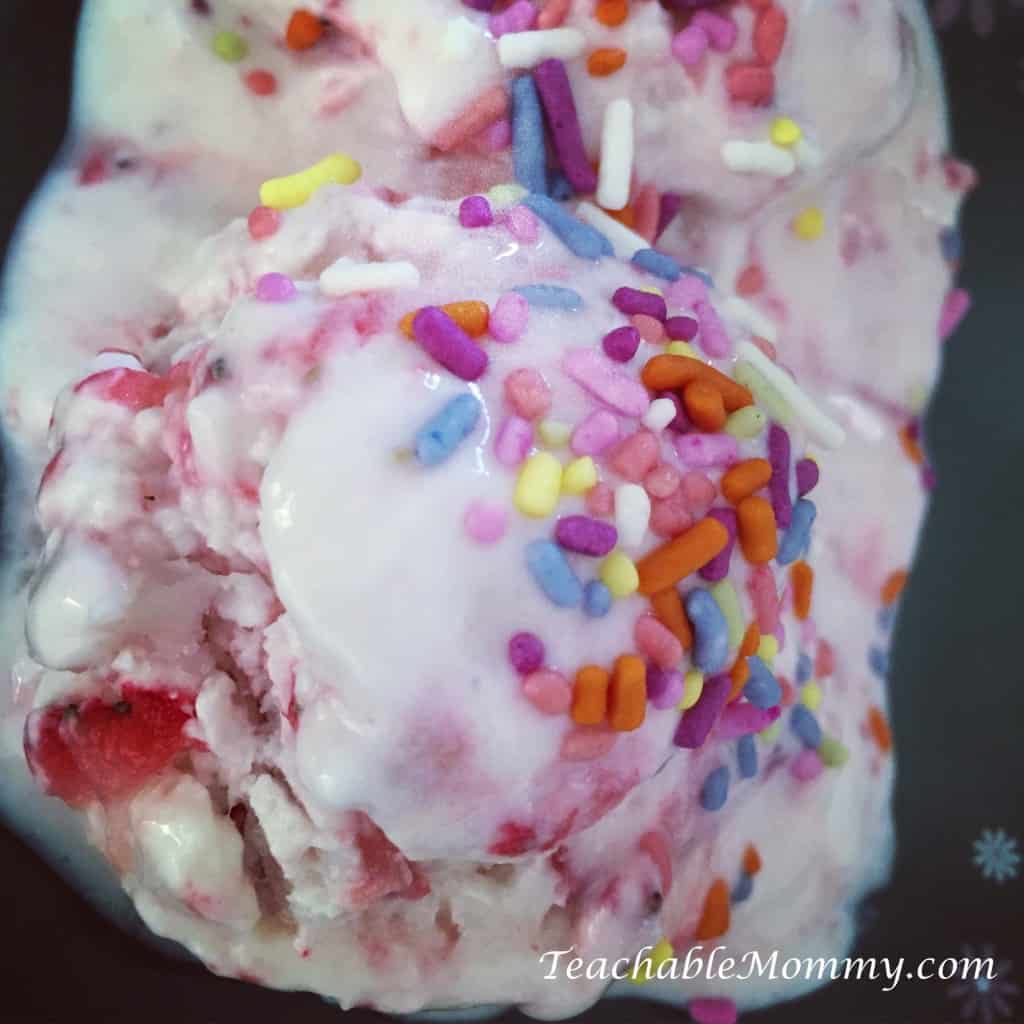 What is your favorite Frozen Yogurt or Ice Cream flavor?
I am a Stonyfield Blogger. All opinions are my own