Our new school year is almost here. I have my lunch ideas ready and squared away for at least the first few weeks. However, I always forget to have a game plan for after school. My kids always come home wanting a snack, but like their mother, they dislike having the same thing over and over. It can be hard to find tasty but healthy and easy ideas to whip up for them. When I found out their favorite cereal had recipe ideas on their site I was excited. Naturally we had to try a few out before school starts. So here are some healthy after school snacks made with Envirokidz!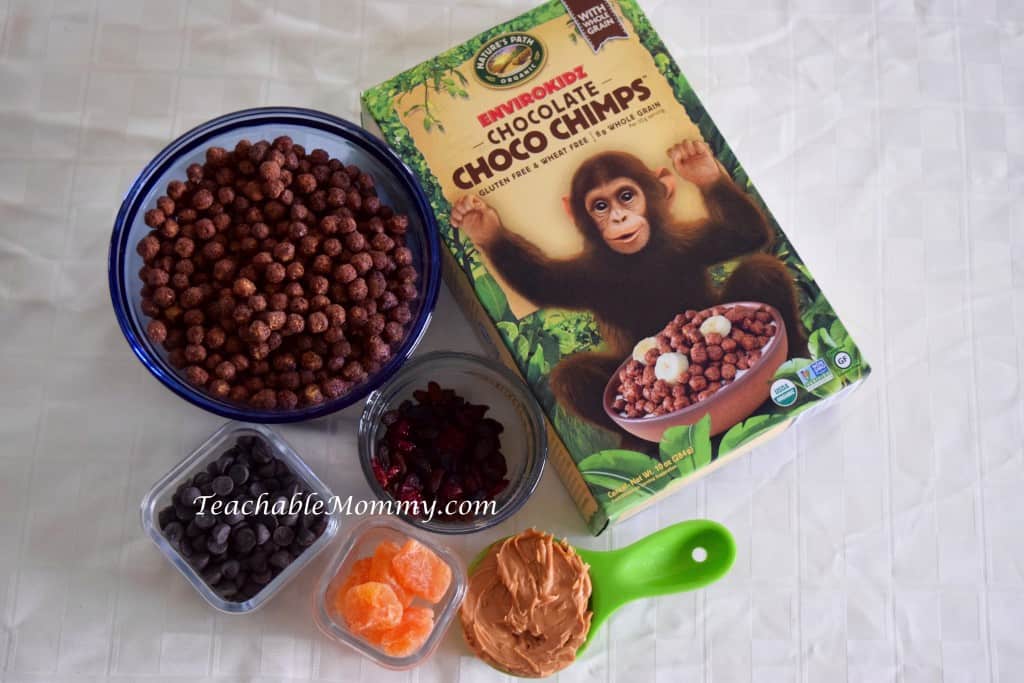 Ingredients:
3/4 cup bittersweet chocolate chips
1/4 cup peanut butter
1 tbsp butter
1/4 cup chopped dried apricots (I used cantaloupe, our store was out of apricot)
1/4 cup dried cranberries
1/4 cup raisins
Directions:
Line two baking sheet with parchment paper; set aside.
Combine chocolate chips, peanut butter and butter in large saucepan set over medium-low heat.
Cook, stirring constantly for 5 minutes or until melted and smooth.
Remove from heat.
Immediately stir in cereal until well coated.
Stir in apricots, cranberries and raisins.
Drop into 2-inch rounds onto prepared baking sheets.
Use a greased spatula or the back of spoon to flatten slightly into cookie shapes.
Refrigerate for at least one hour or until set.
Store layered, between sheets of waxed paper, in airtight container in the refrigerator.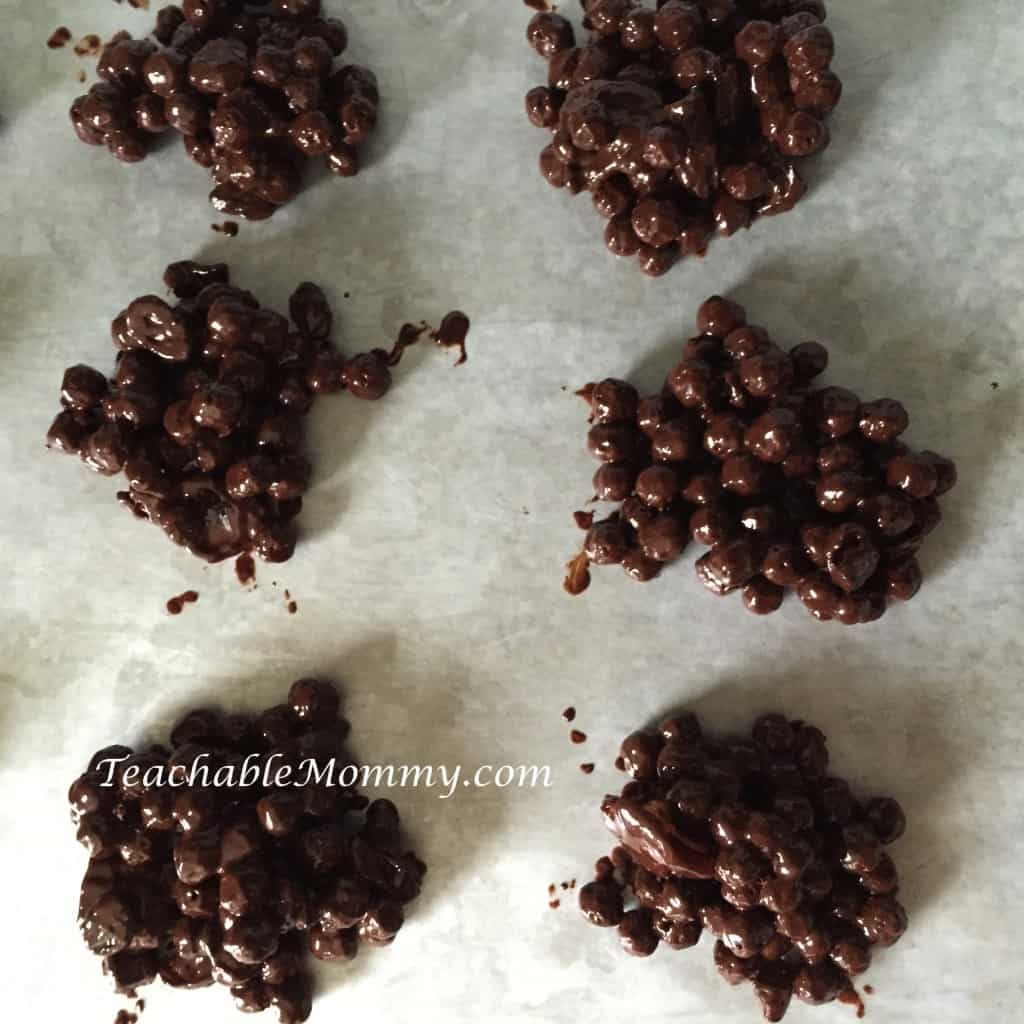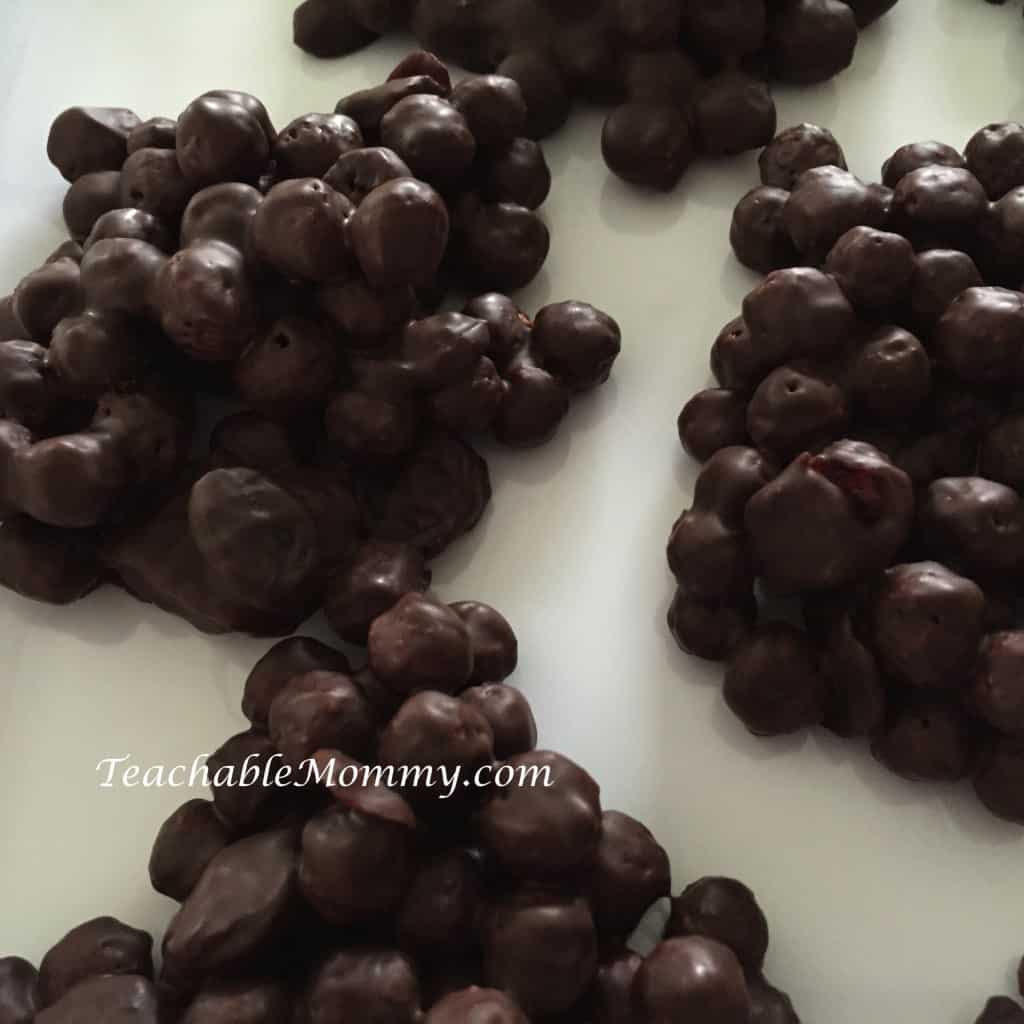 Next up, we are going to make these Peanut Butter and Banana Sushi using Chocolate Koala Crisps! And be sure to check out these other recipes for more ways to enjoy Envirokidz cereals!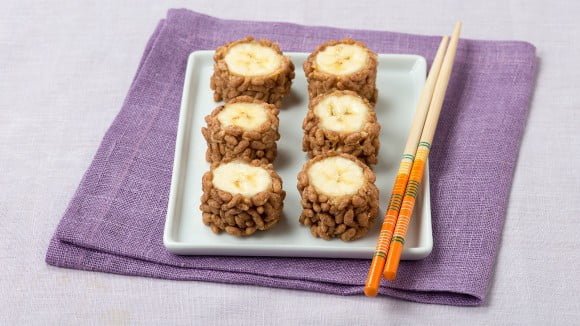 Why we choose Envirokidz for our kiddos:
Their cereals are organic, gluten-free, and non-GMO. Not only is Envirokidz better for your kids, but buying this cereal also helps to support the world's wildlife. Nature's Path donates 1% of sales to animal conservation.
What is your favorite after school snack?
This post is sponsored by Envirokidz. All opinions are my own