The Pirate wanted to celebrate his birthday this year with some of his favorite toys: Lightning McQueen, Dusty, Mater, and all their friends! So I got to work planning a fun fueled event. The beauty of having a Summer baby is being able to party outside. Last year we had a Mickey Mouse Luau and it was a blast. This year I focused on activities that would get the kids engines going and hopefully wear them out for their parents! With the help of Oriental Trading, I got everything I needed for our Cars and Planes birthday party decorations and games.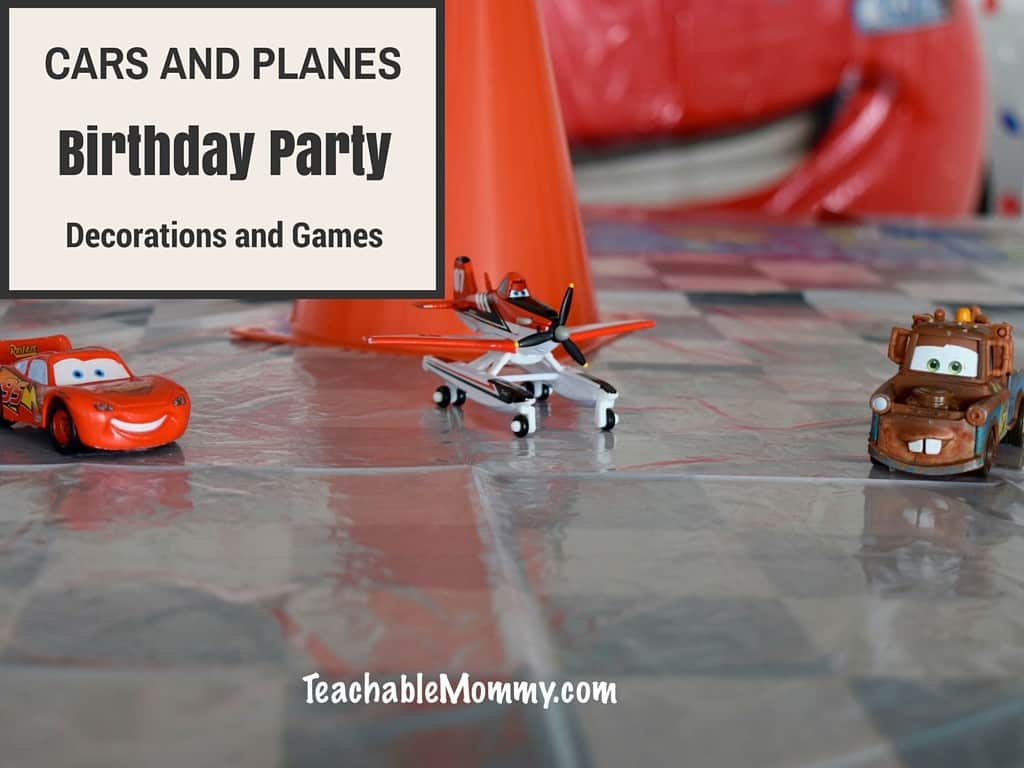 I served the food and setup a photo booth area inside. Outside parties are great but they can be HOT. For the table top I used some of the traffic cones I picked out for the games and little man's die cast vehicles. He had plenty to choose from!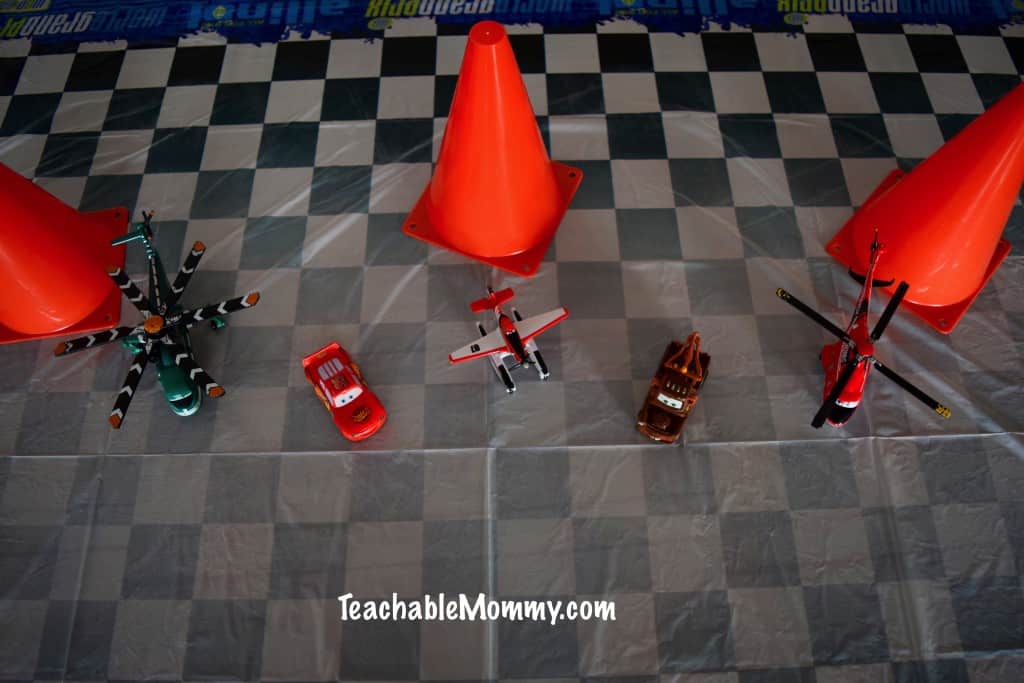 This is the Disney Cars Dream Table Cover. I liked the checkered flag background and flag styled sides.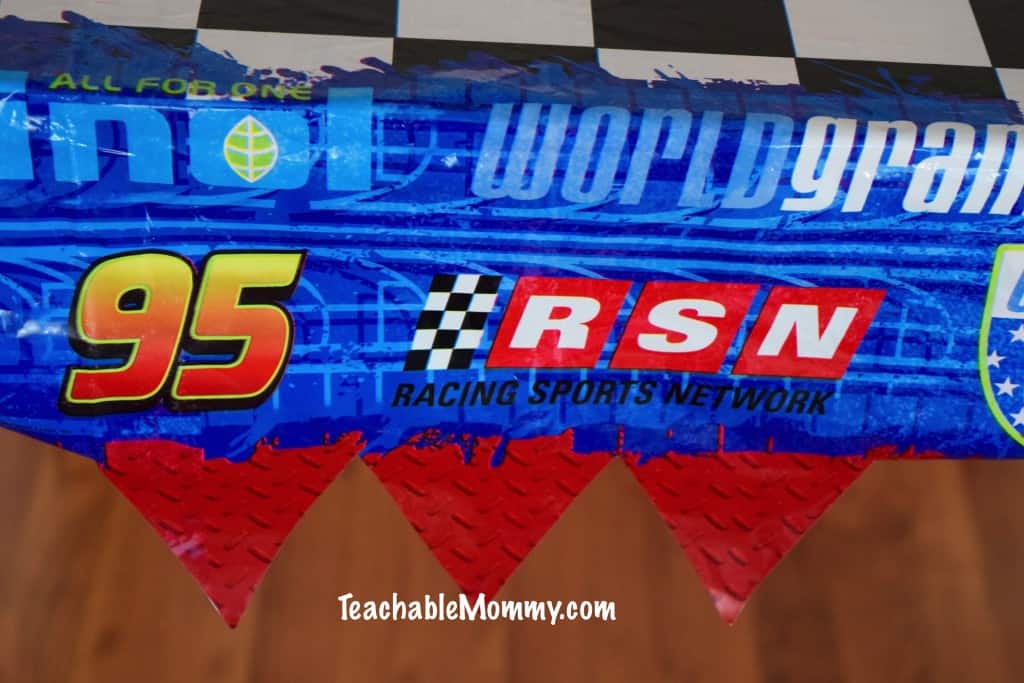 Ever since I started making Photo Booths a thing at our parties, everyone comes expecting to say cheese. Thanks to this Disney Cars Grand Prix Dream Backdrop Kit it made putting together a photo area easy! The backdrop was huge and came in 3 parts. It also came with cardboard punchiest for props. Super cute and it saved me time, perfect combo! Oh and the kids loved it too, which is also a good thing right?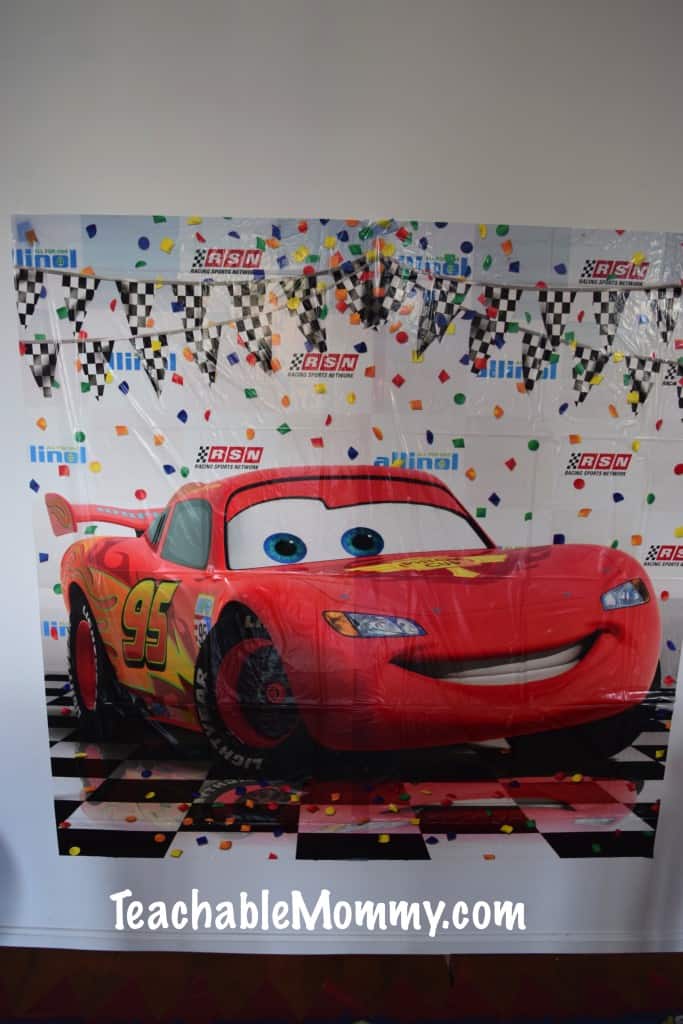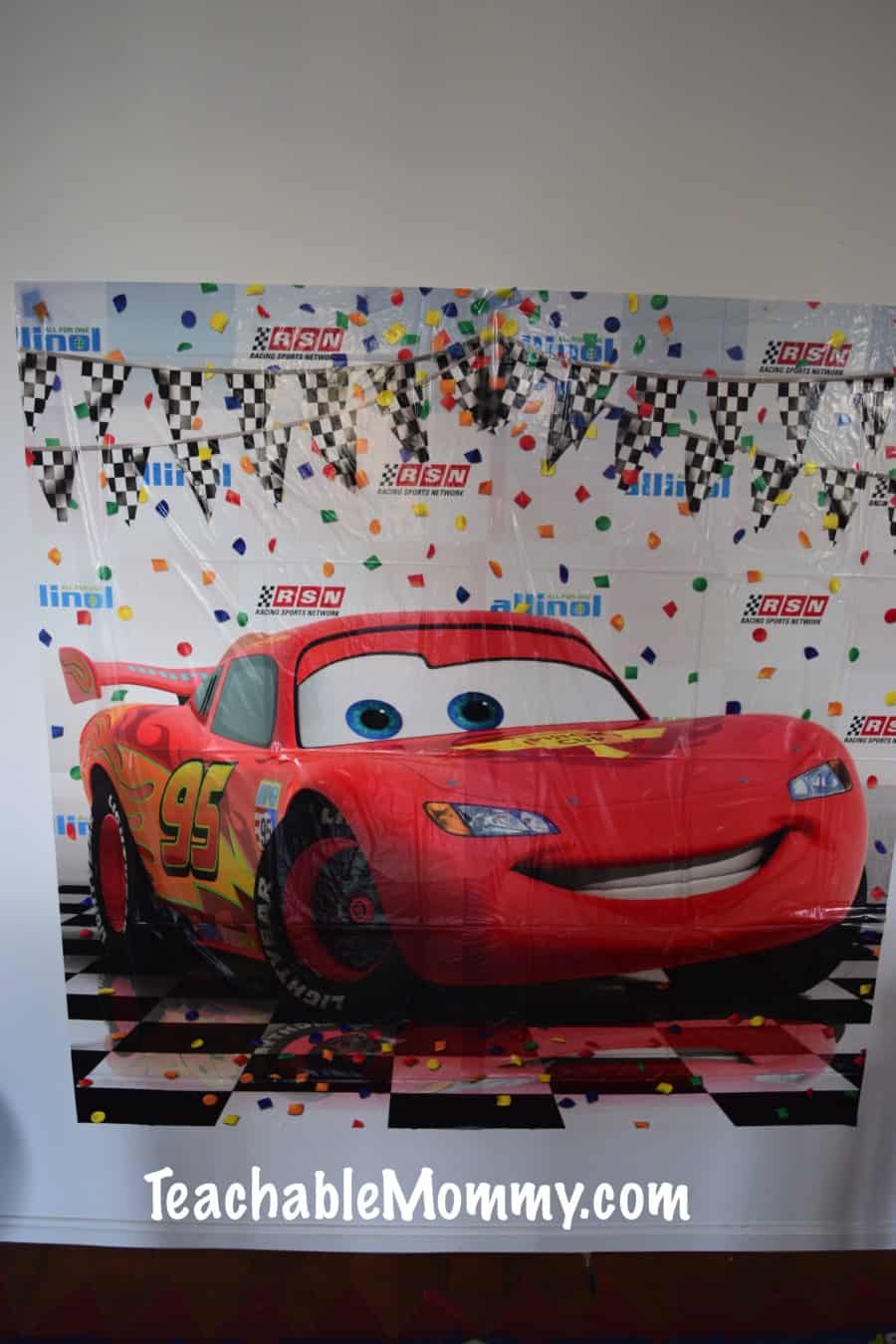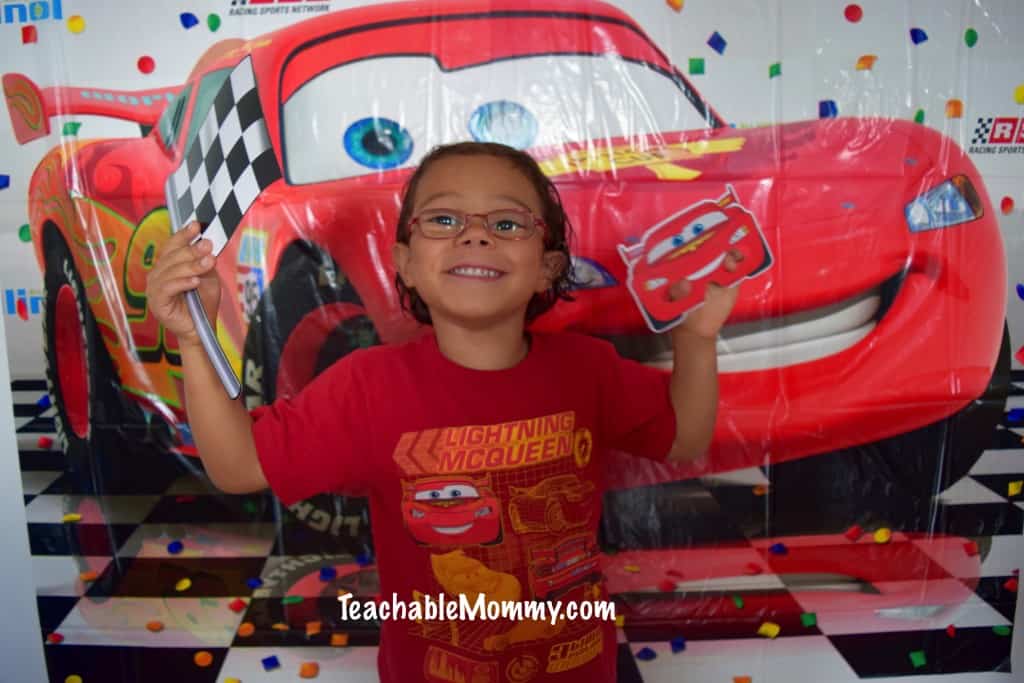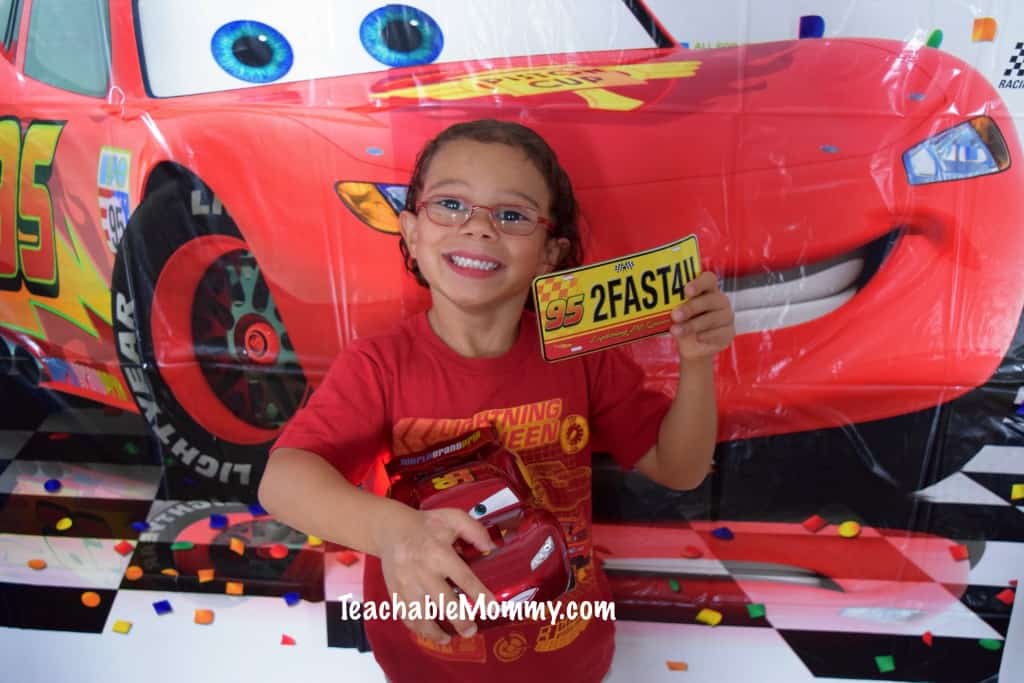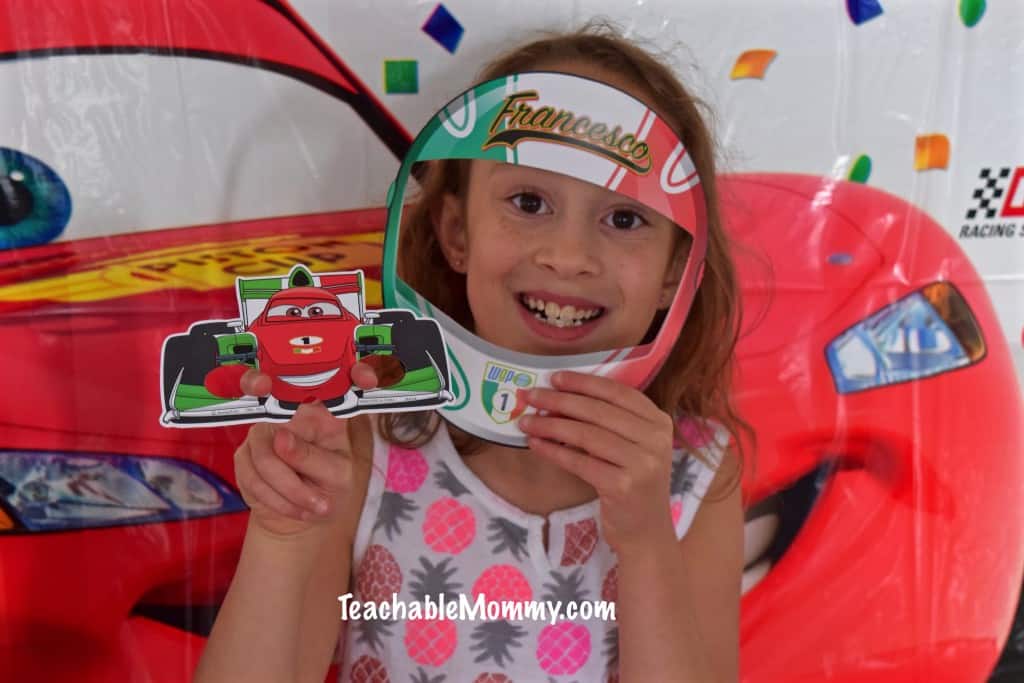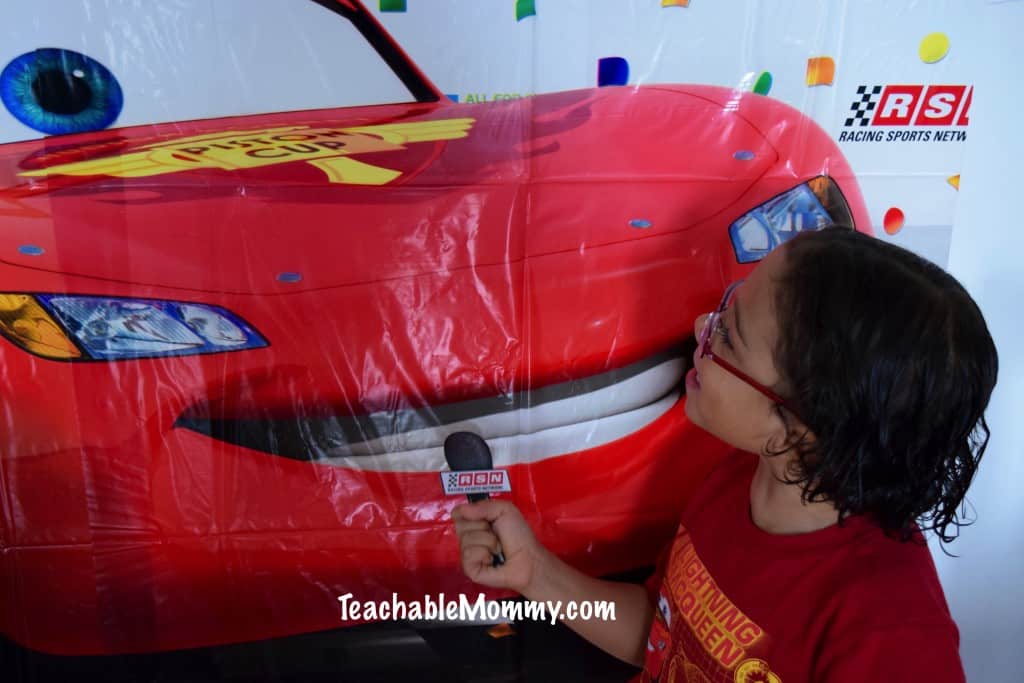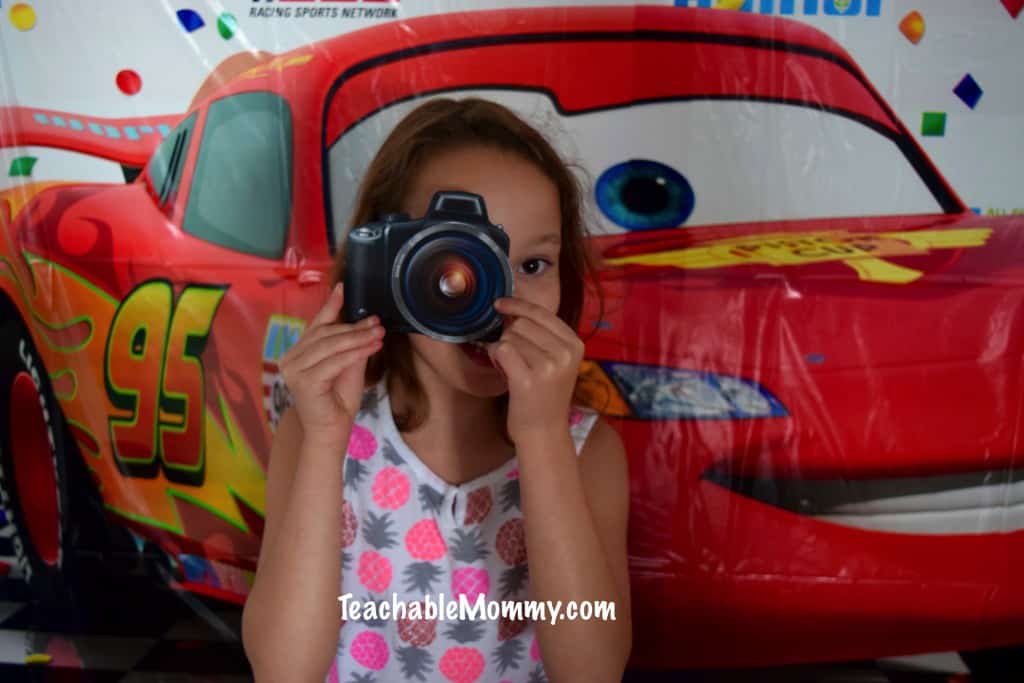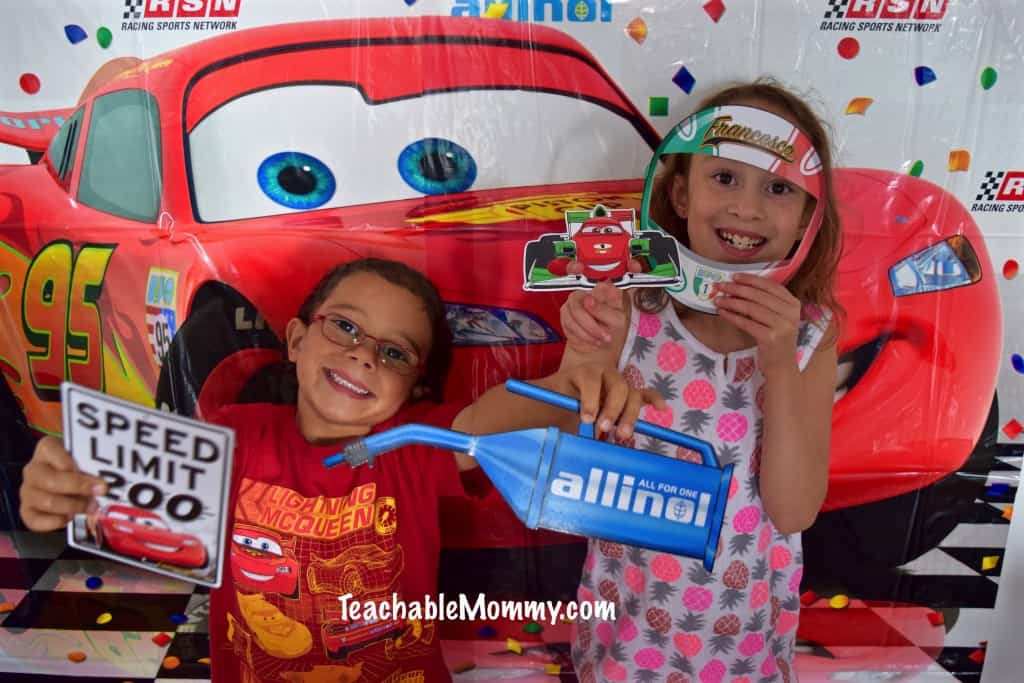 Let's head outside for some Cars and Planes games. The rest of the Orange Traffic Cones were used to set up an Obstacle Course/Race Track for the kids to run through.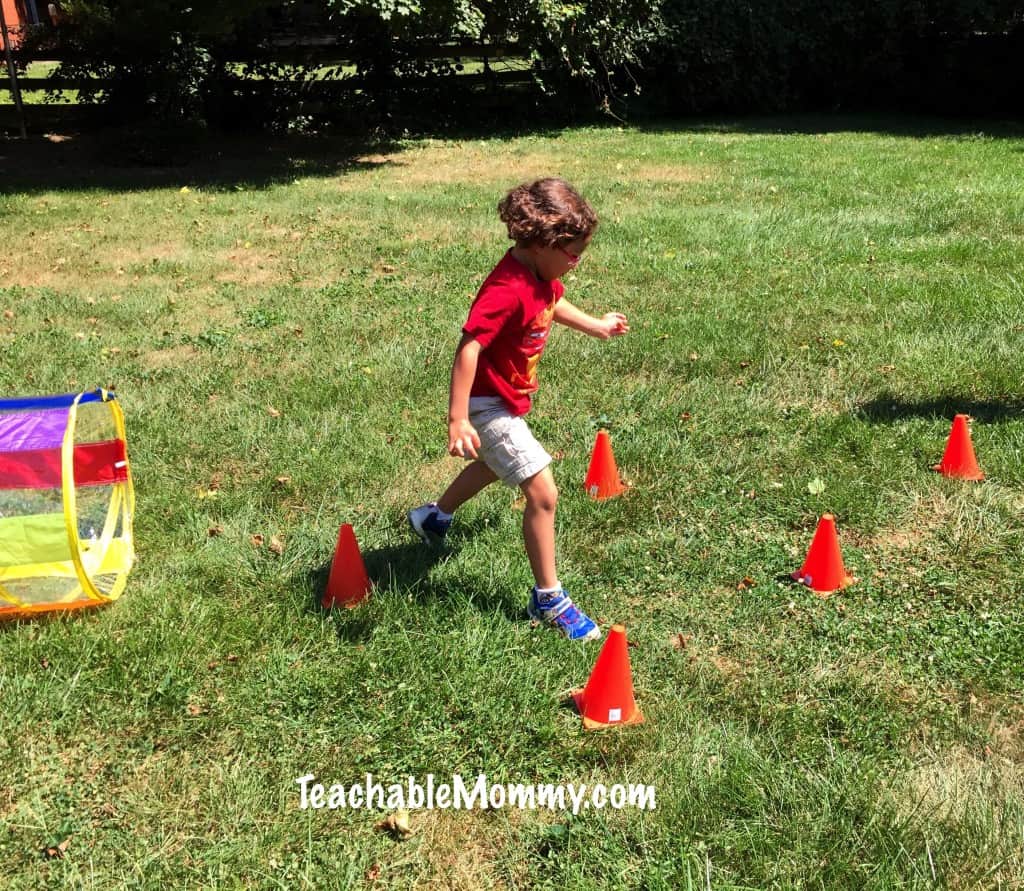 Also a part of the obstacle course, race track was the Clear I See You Tunnel for the starting point. This tunnel was a hit! The kids ran through it, jumped over it, and at one point attempted to roll each other around in it. It folds up easily for transport and storage. We have been using it since when we go to the park or even inside the house as part of our forts. And being clear, no one can hide anything or anyone in there!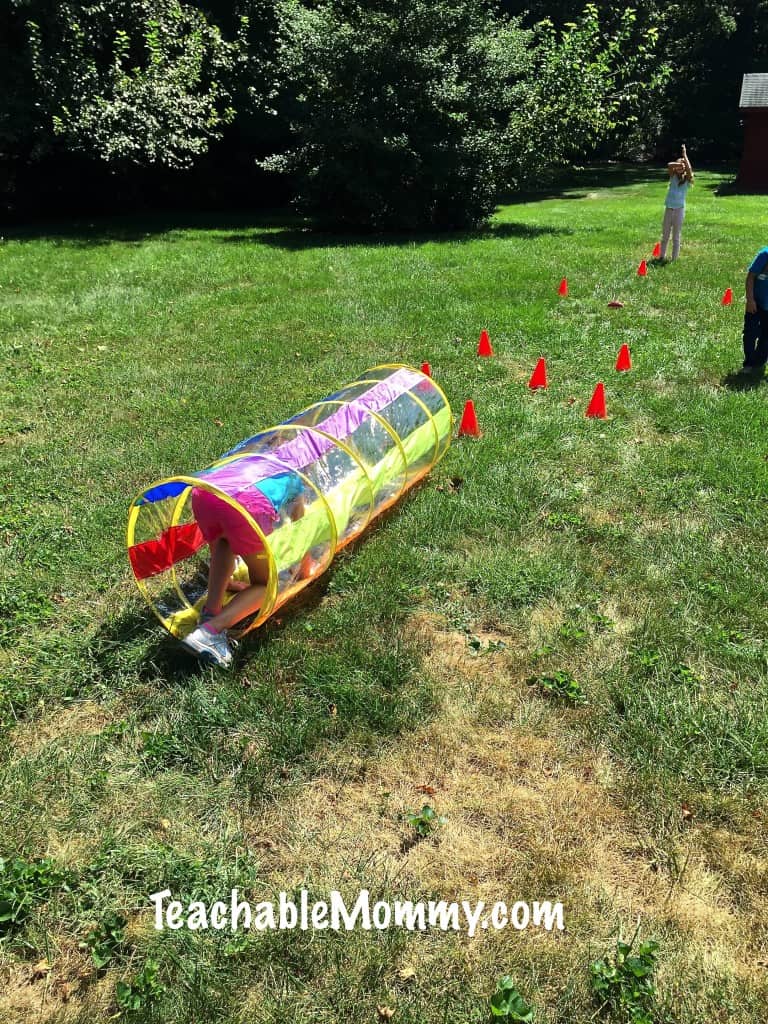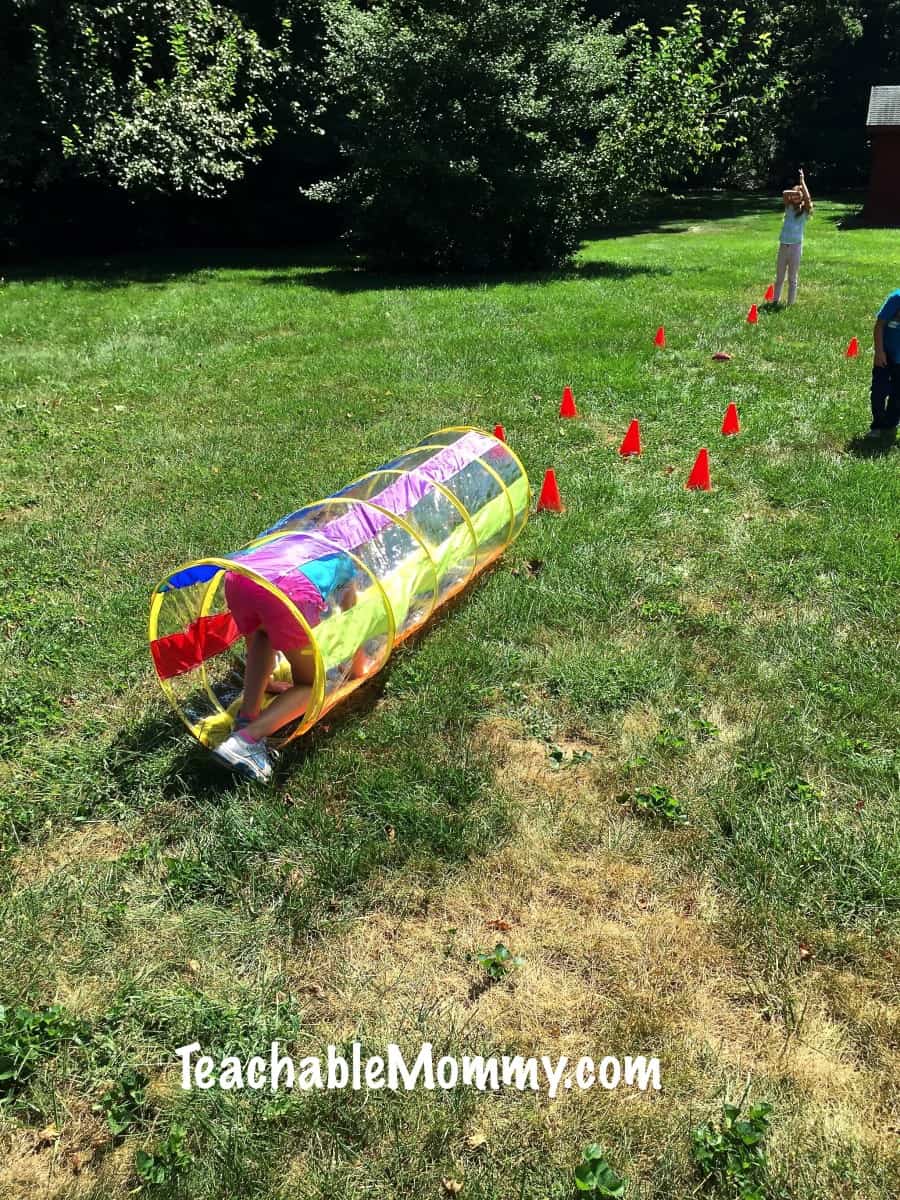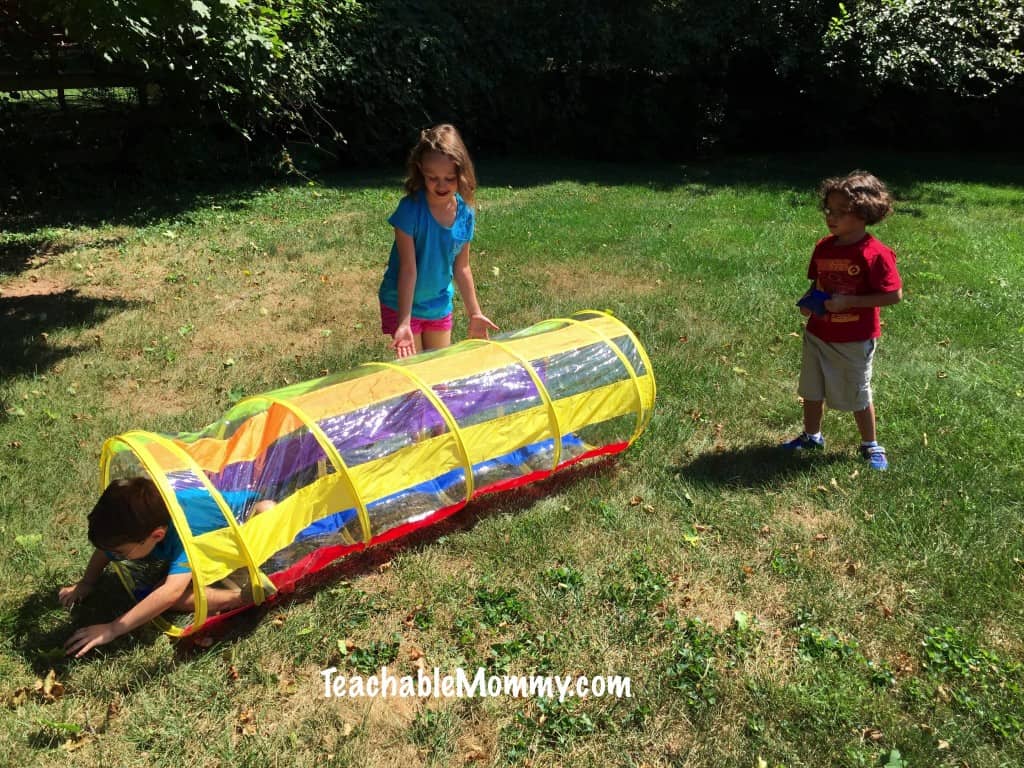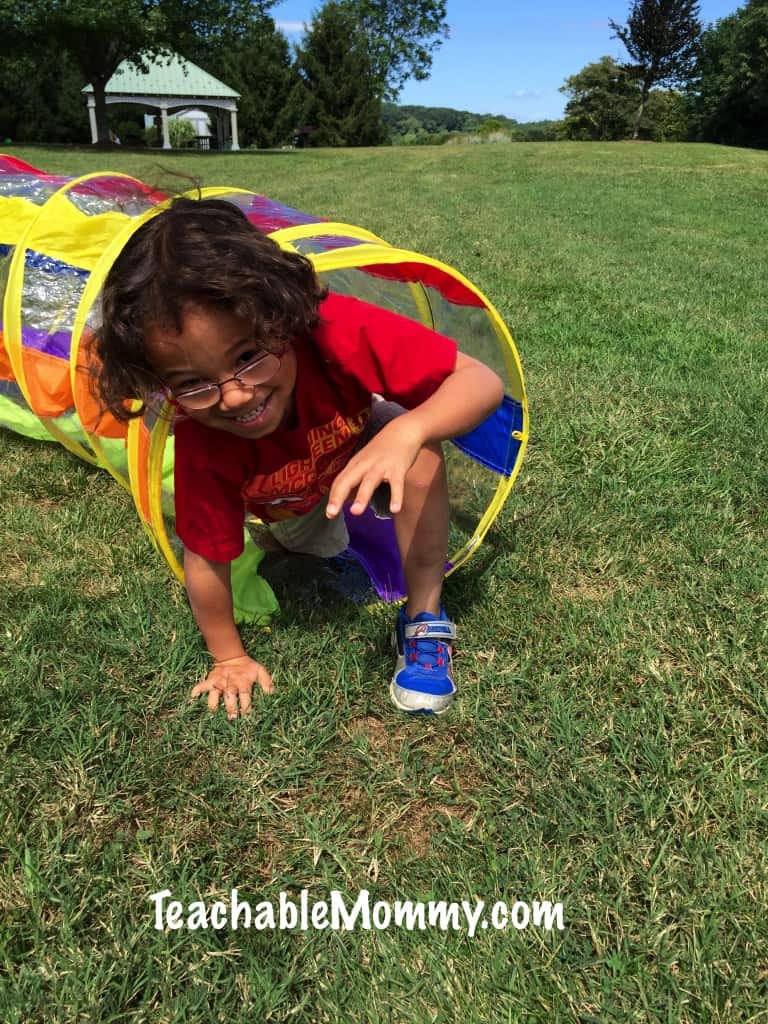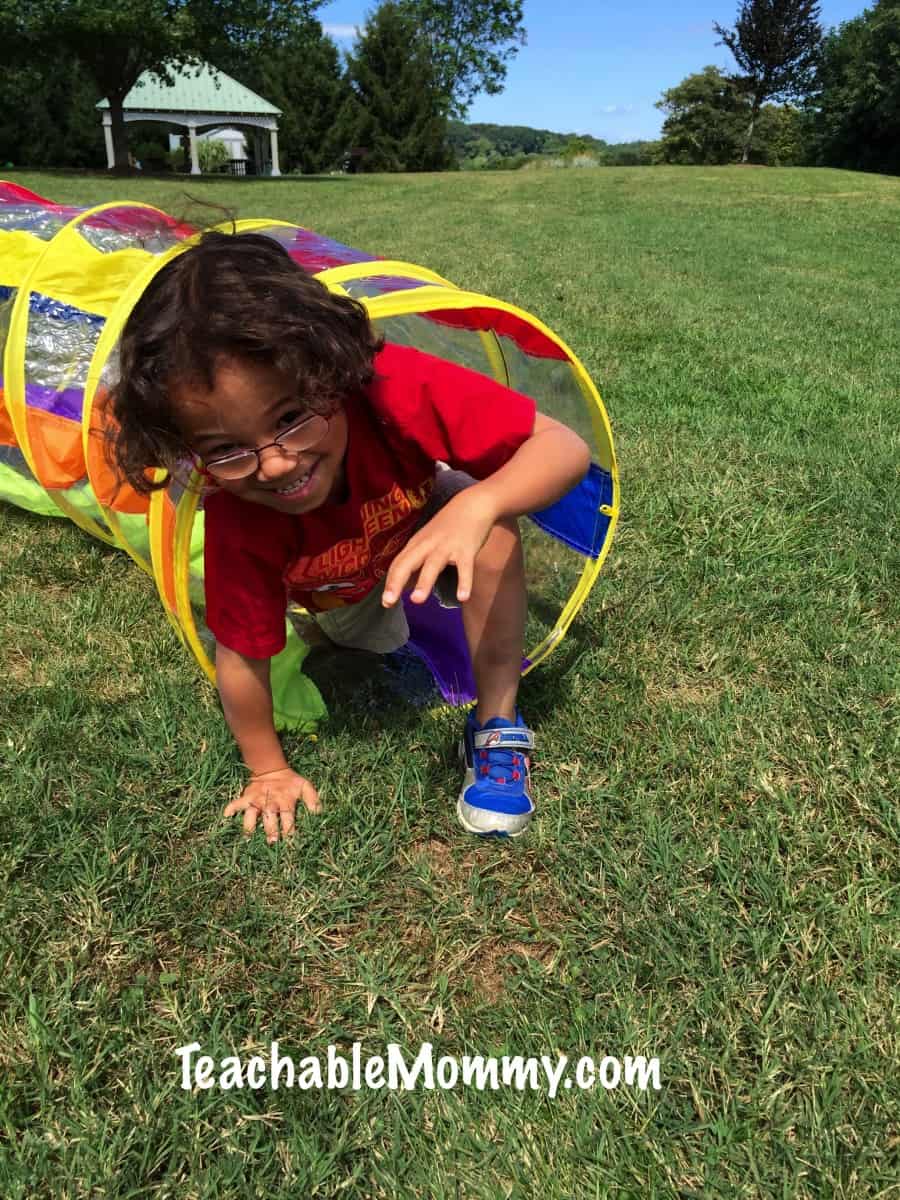 It couldn't be a vehicle themed party without a little red light green light action. Instead of the typical run around game, I turned it into a Stop Light Toss. Using these Reinforced Bean Bags, the kids had to try toss their bean bags through the different lights (levels on the stand).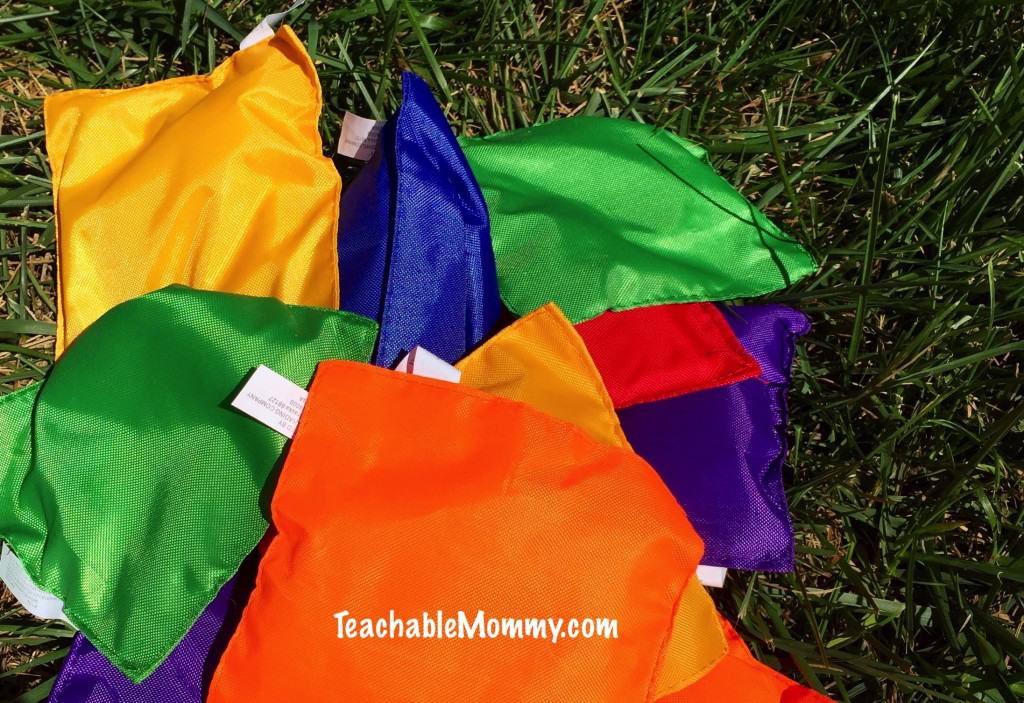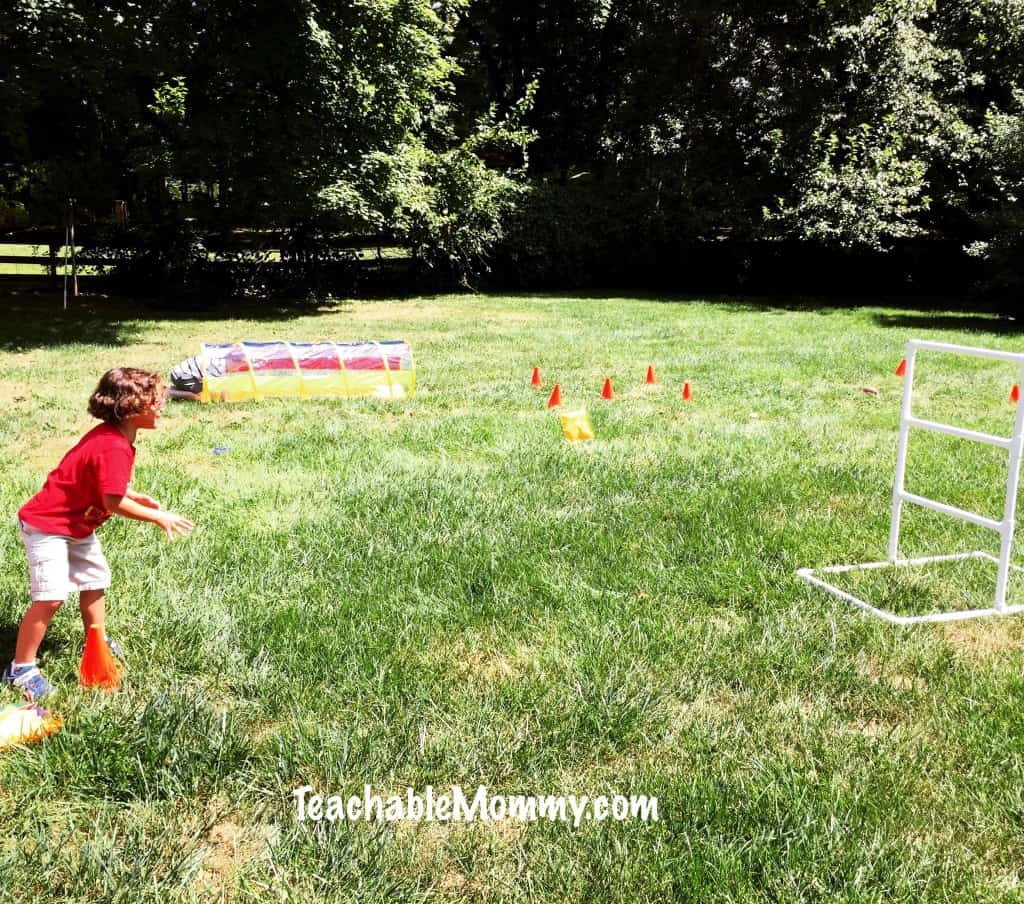 Each kid received a Bubble Wand. I feel like every party needs bubbles! The Small Bubble Bottle Wand Assortment was a big hit, because who doesn't love bubbles?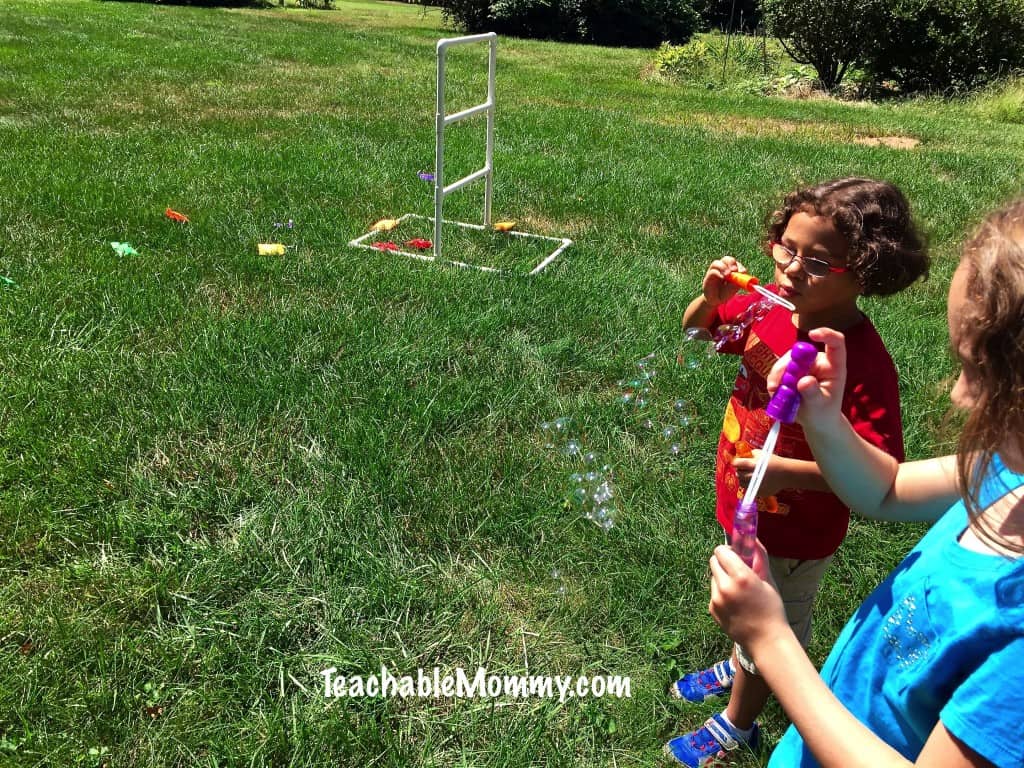 Oriental Trading is my one stop shop for birthdays, parties, really any type of event. They have something for every occasion, season, and holiday!
What is one of your favorite outdoor game or activity?
Thank you to Oriental Trading for sending over these awesome products for our party. Being an Oriental Trading blogger is a lot of fun. All opinions are my own!