Did you know September is national rice month? National Rice Month, is a celebration of the rice harvest and honors the contribution of the U.S. rice industry to America's economy. Lets celebrate national rice month with Minute® Ready to Serve Rice! I am excited to be working with them again to come up with more rice recipes and to make your meal planning a bit easier! Read on and see what I cooked up this time.
September marks the officially start of Fall. I love Fall. Sure it is a busy time for us with school, sports, and work but it also heralds in my favorite outfits and foods. One of the staples of my kitchen that comes particularly in handy for my Fall comfort food is rice. It just makes meal planning and prep time a no-brainer.
If we are running in the door after practice, homework needs to be done, and oh gosh I forgot to take something out for dinner, Minute® Ready to Service Rice is there to help. It is ready in 60 seconds and I can easily toss it with some veggies, leftover chicken, etc, or just serve it as a side dish.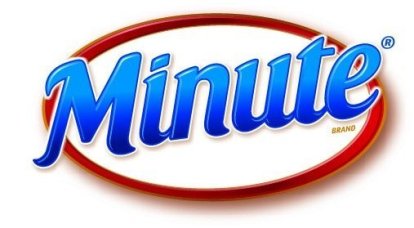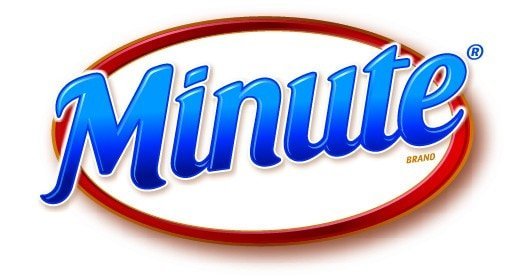 One of our favorite Minute® Ready to Serve Rice dinners is what I like to call "easy fried rice that seems like it took mom a long time to make but really it was maybe 20 minutes." Okay maybe that's too long of a title so we will go with Easy Fried Rice.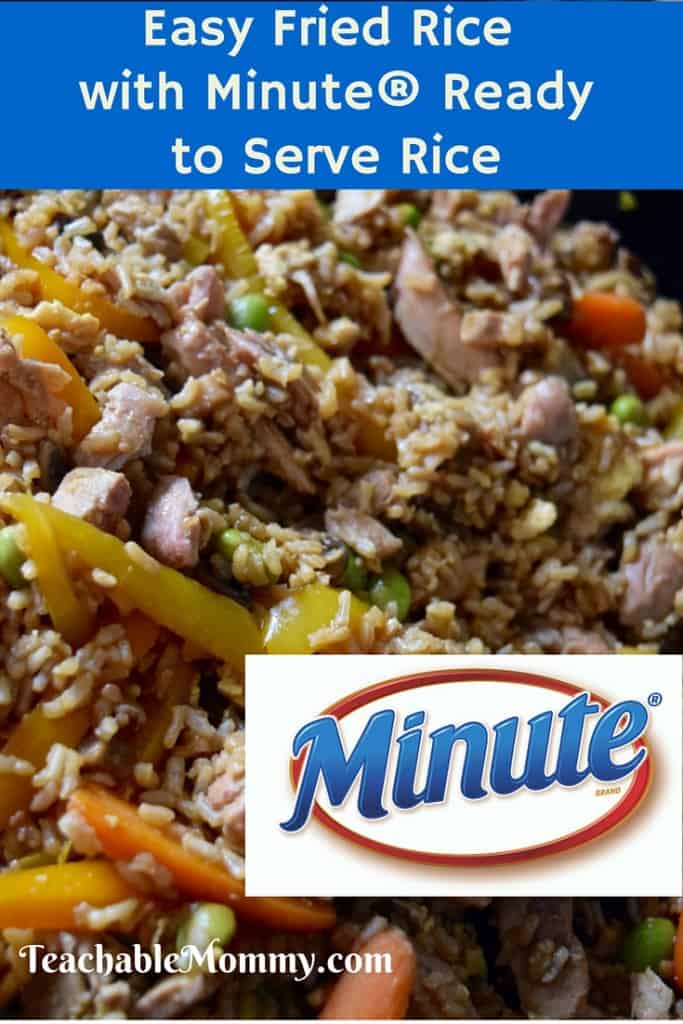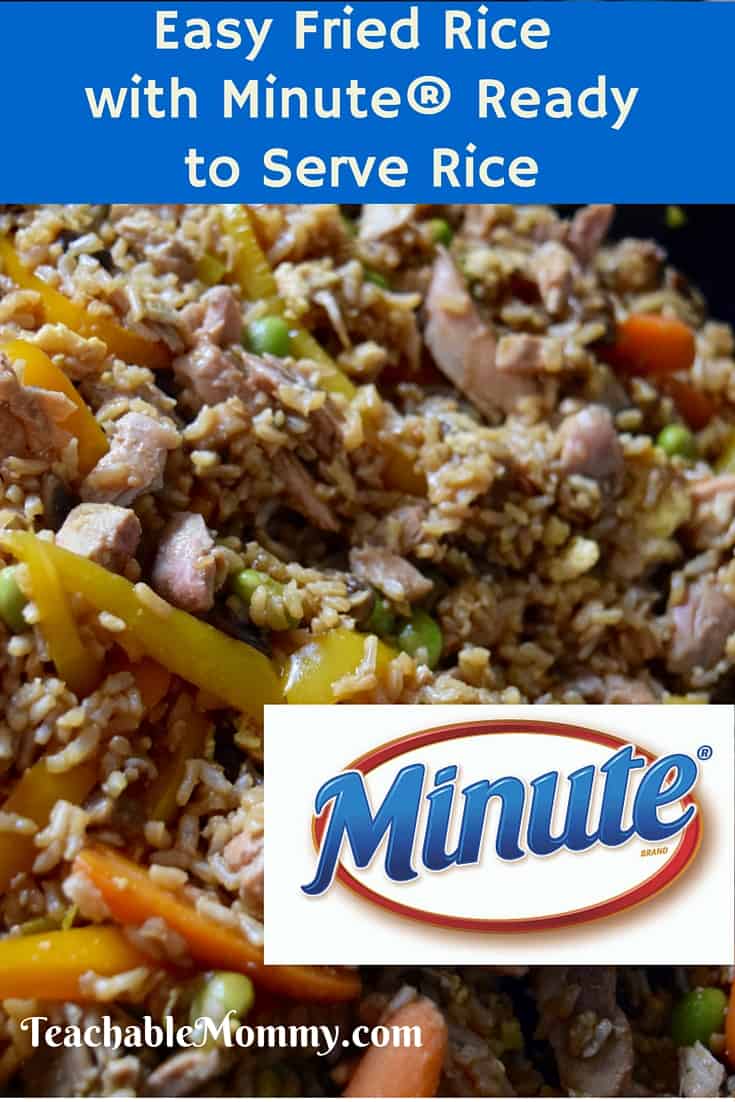 Ingredients:
2 cups Minute® Ready to Serve Rice Whole Grain Brown Rice
Leftover Chicken
Vegetables of your choice. I used Bell Peppers, Carrots, Shelled Edamame, and Mushrooms
2 Eggs
2 tbsp Grapeseed Oil
1/2 cup of Soy Sauce
14 oz Chicken Broth
Directions:
Heat oil in a 12inch pan until hot.
Add eggs and scramble them until cooked.
Add Chicken and Vegetables, sauté until vegetables soften
Add Chicken Broth and Soy Sauce, bring to a boil
Stir in Minute® Ready to Serve Rice Whole Grain Brown Rice and let cook for 15-20 minutes or until everything is heated through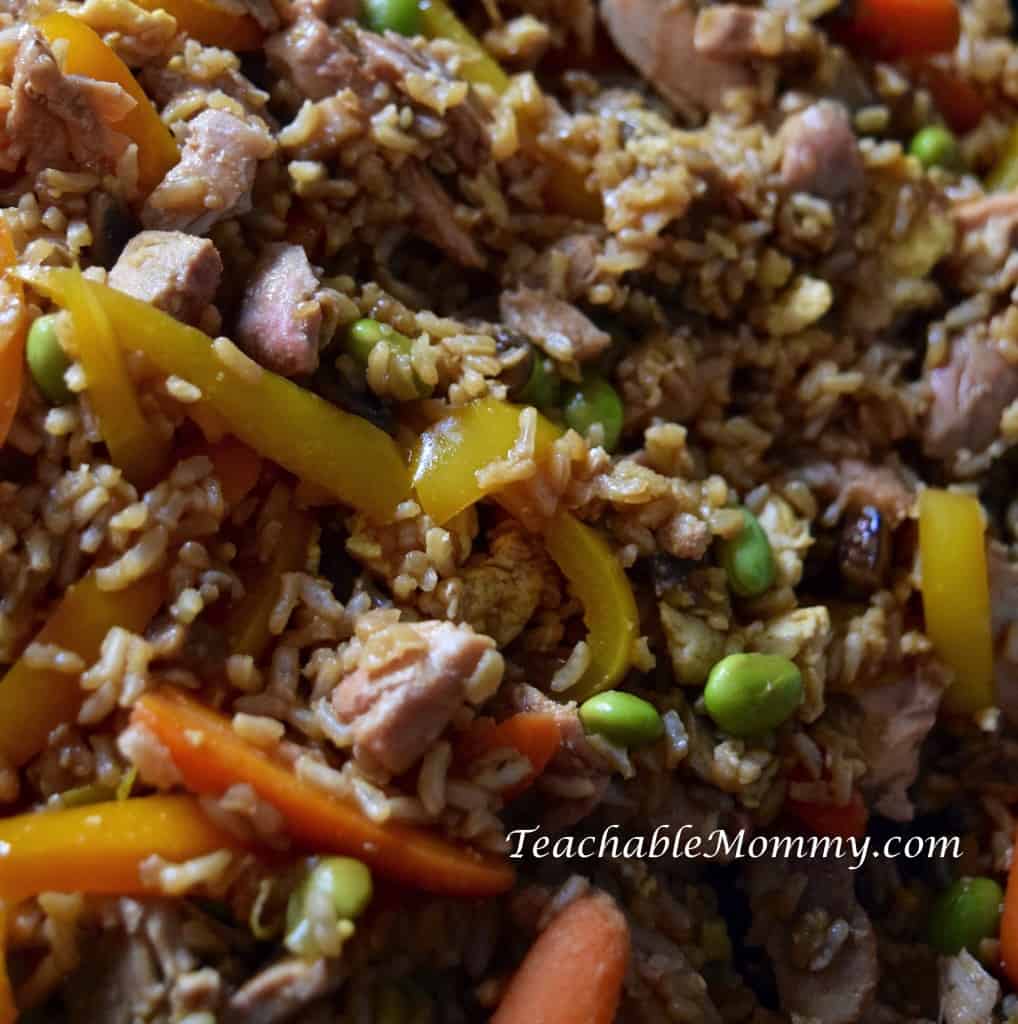 Minute® Ready to Serve Rice comes in a variety of flavors including the whole grain Brown Rice, Brown & Wild Rice and Multi-Grain Medley, Jasmine Rice, White Rice, Chicken Rice Mix, Yellow Rice Mix, Fried Rice Mix, and the new Minute® Ready to Serve Black Beans & Rice. There's a flavor for every family member and any meal. Plus, all of these options ae ready in just 60 seconds!
Who said rice is only for dinner? One of the great things about it is that it is a versatile product. As I highlighted last month, you can make hearty, tasty lunches using Minute® Ready to Serve Rice!
But did you ever think about rice for breakfast?
I like to run in the mornings, and after pounding the pavement I am starving! But I have no desire to cook a fancy breakfast for myself. And since I do not have a personal chef, I look for simple but filling ways to refuel my body. This recipe for Cinnamon Rice Cereal from Minute® Rice is perfect for a post-workout or breakfast-on-the-go option.
Heat Minute® Ready to Serve Rice, I used the Whole Grain Brown Rice
Add as much or as little Milk and Butter
Stir in Cinnamon and Brown Sugar
Top with fresh fruit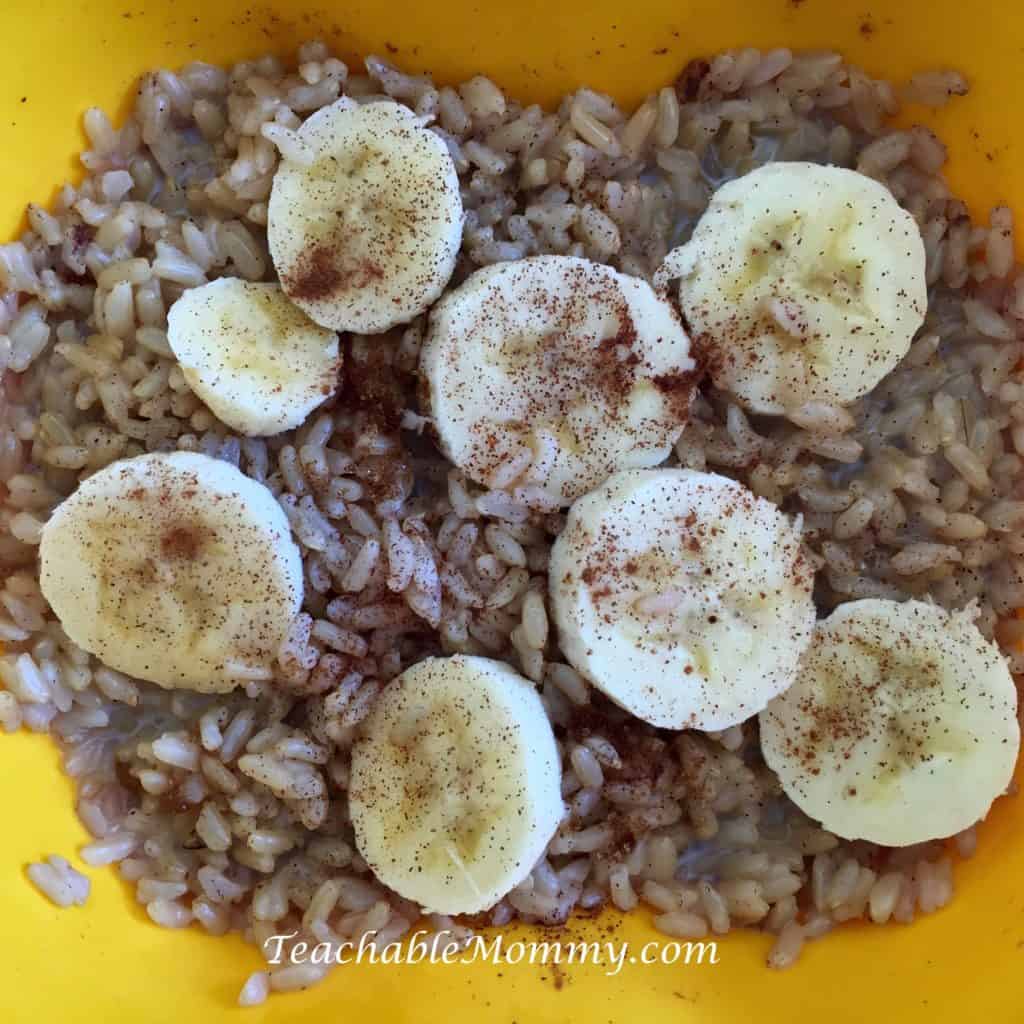 Celebrate National Rice Month with Minute® Ready to Serve Rice! For more recipes, including Stir-In ideas, and information about the Minute® Rice family of products visit http://bit.ly/1MTA9ki.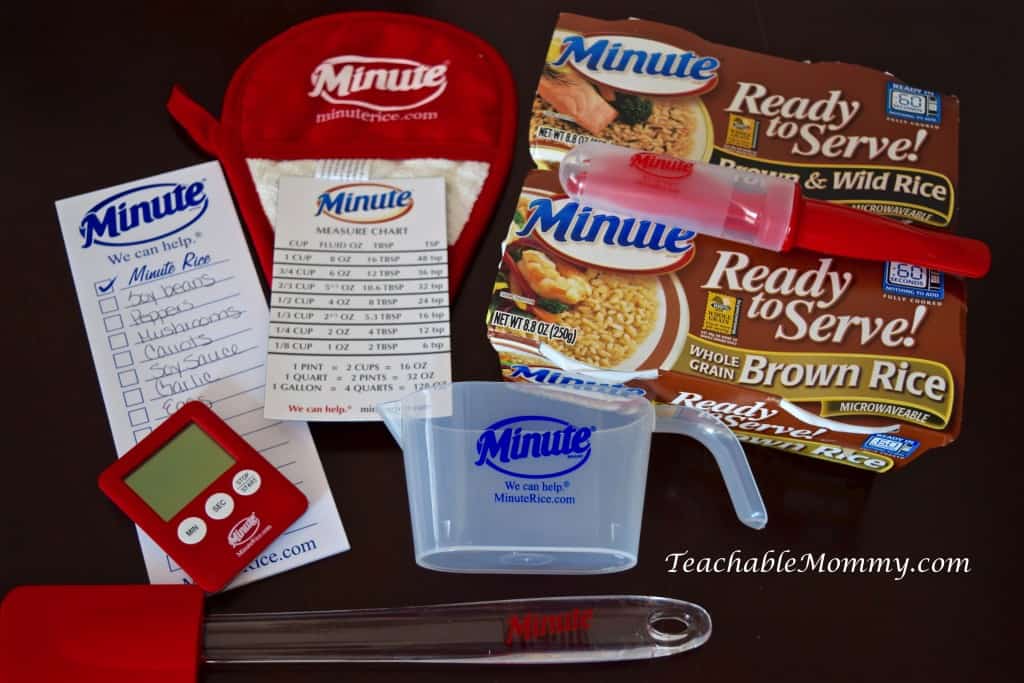 This is a sponsored post written by me on behalf of Minute® Ready to Serve Rice.