I am thrilled to be working with Minute® Ready to Serve Rice to bring you ideas to make back to school easier! Read on and see what lunchbox ideas I came up with!
Back to School season can be insane. Once again we are back on a stricter schedule and getting into the groove can take a few weeks. One of those things I need to start doing again is packing lunches. And I hear my husband cheering in the background. Living on a budget means not buying school lunches. It saves a lot of money but we can run into the issue of having the same old PB&J all week.
No one wants a boring lunch.
That is why the family and I are enjoying using Minute® Ready to Serve Rice. It makes packing lunch easy, and as the packer all I can say is thank you!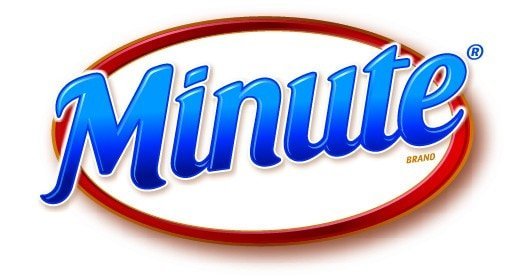 Minute® Ready to Serve Rice provides easy portion control since it comes packaged in two individual single-serve cups. I can use one for each kid and the hubs, well he likes two.
For my husband's busy work he needs something quick but filling and healthy! I dubbed his the southern Minute® Ready to Serve Rice.
Ingredients:
1 Package of Minute® Ready to Serve Rice of your choice
1/2 Cup of Kidney Beans (I used canned for less prep time)
1/2 Cup of Shredded Chicken
2 Tbsp of BBQ Sauce (or more depending on your tastes)
Combine all and heat for 1 minute in the microwave then enjoy!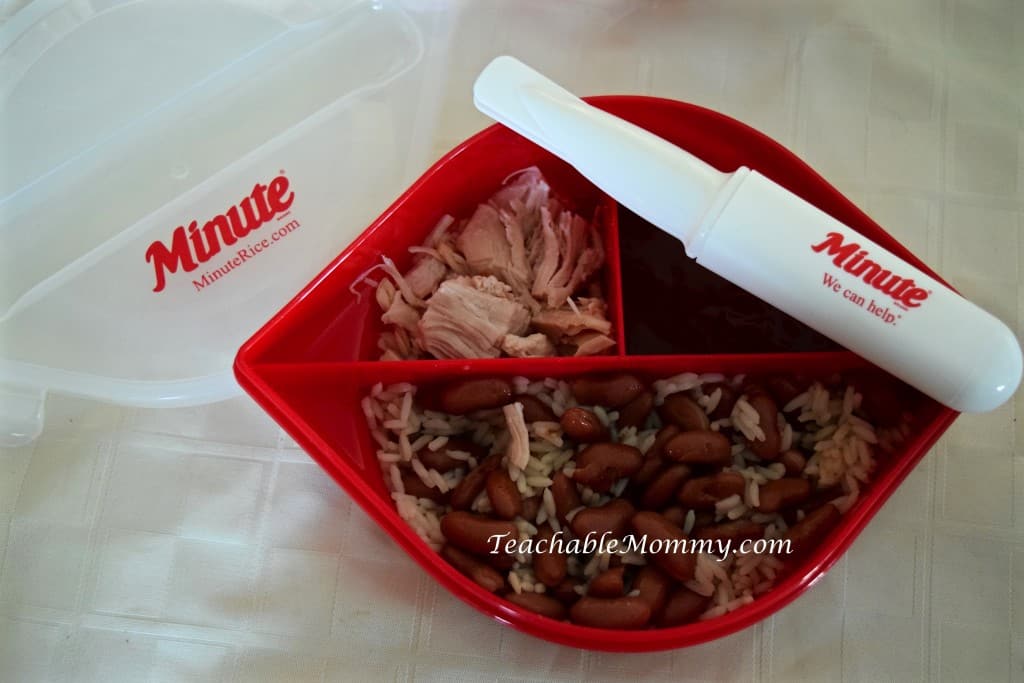 For the kiddos something a little less messy! I call their's the asian fusion Minute® Ready to Serve Rice.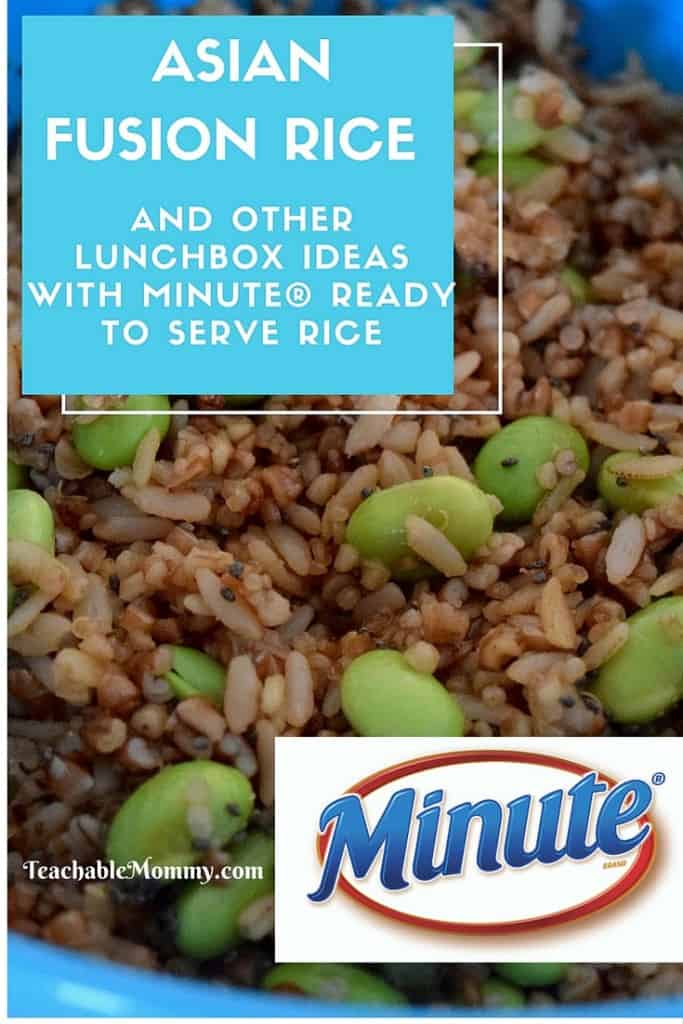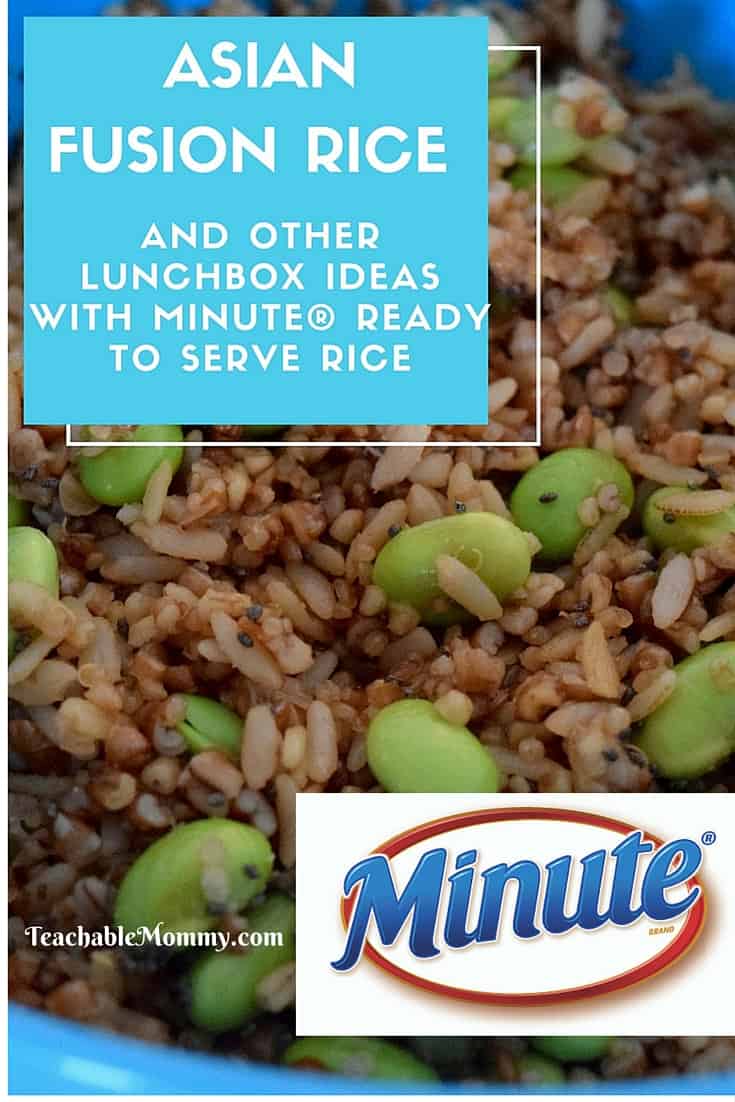 Ingredients:
1 Package of Minute® Ready to Serve Rice of your choice
1/2 Cup of shelled edamame seasoned with a little garlic powder (Precook the edamame if they are frozen. )
1 Tsp Soy Sauce
1/2 Tsp of Chia Seeds
Combine all the ingredients and heat at home sending them to school with it in a insulated container. Or if your school/teacher is willing to heat up for them there you can use whatever container is easiest for them.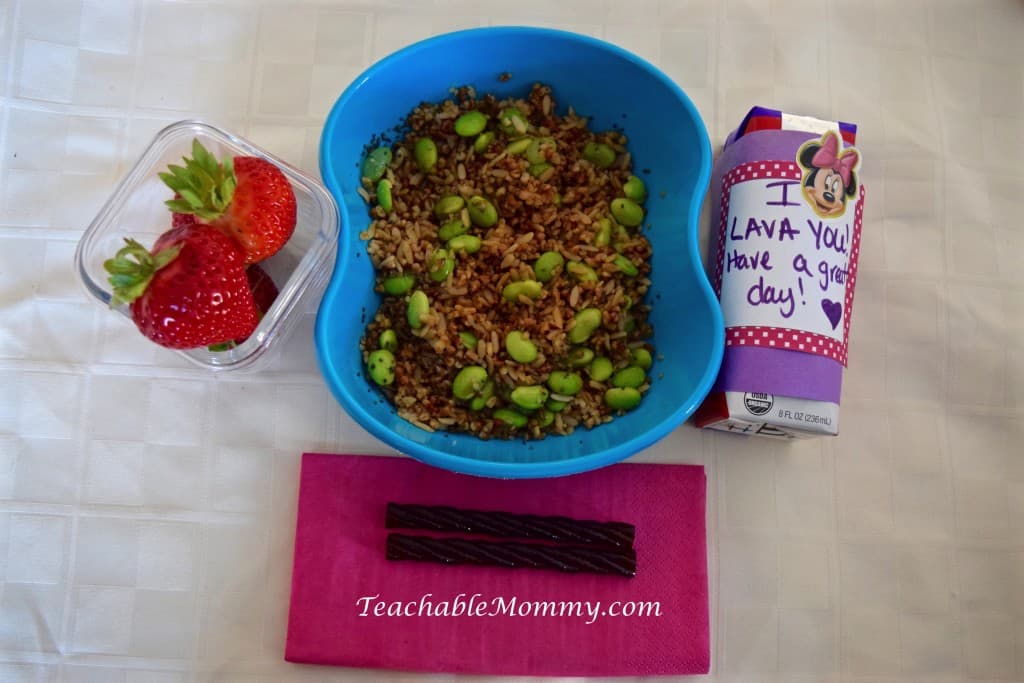 Add a little variety and sub out ingredients for bacon, cheese, beans, hot dogs, chia seeds, avocado, corn, or pineapple!
Rice is a diverse base for any meal, making combos fun and tasty! The best part is it is easy to make ahead of time and I know they are getting the energy they need from a filling tasty lunch!
For more recipes, including Stir-In ideas, and more information about the Minute® Rice family of products visit http://bit.ly/1MTA9ki. No matter which recipe or product you choose, Minute® Rice is there to help you navigate the back to school waters! Here is to a great start to a new year!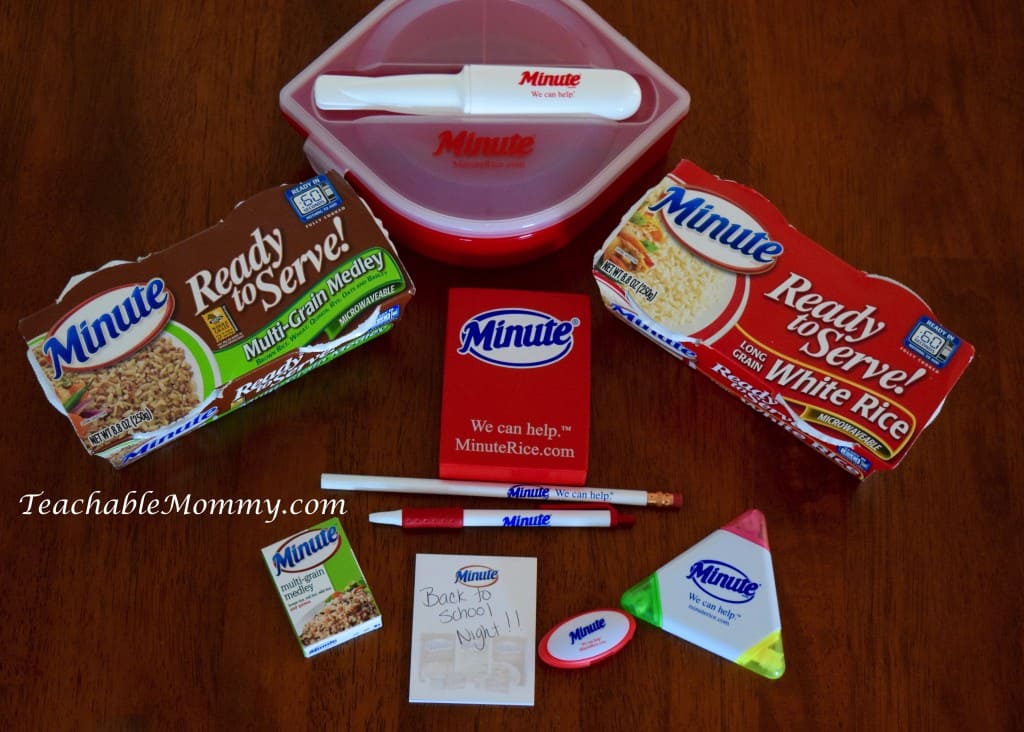 This is a sponsored post written by me on behalf of Minute® Ready to Serve Rice.