Last week the family got dressed up and head to see Disney On Ice 100 Years of Magic! I held out as long as possible before telling the kids what the special surprise was. When I picked them up at school I said go home and pick out what costume you want to wear, someone wants to see you. Who? Who? Mickey!! *squeals* Disney On Ice 100 Years of Magic is one magical show! From start to finish the kids' eyes were glued to the ice, clapping, and cheering on their favorite characters.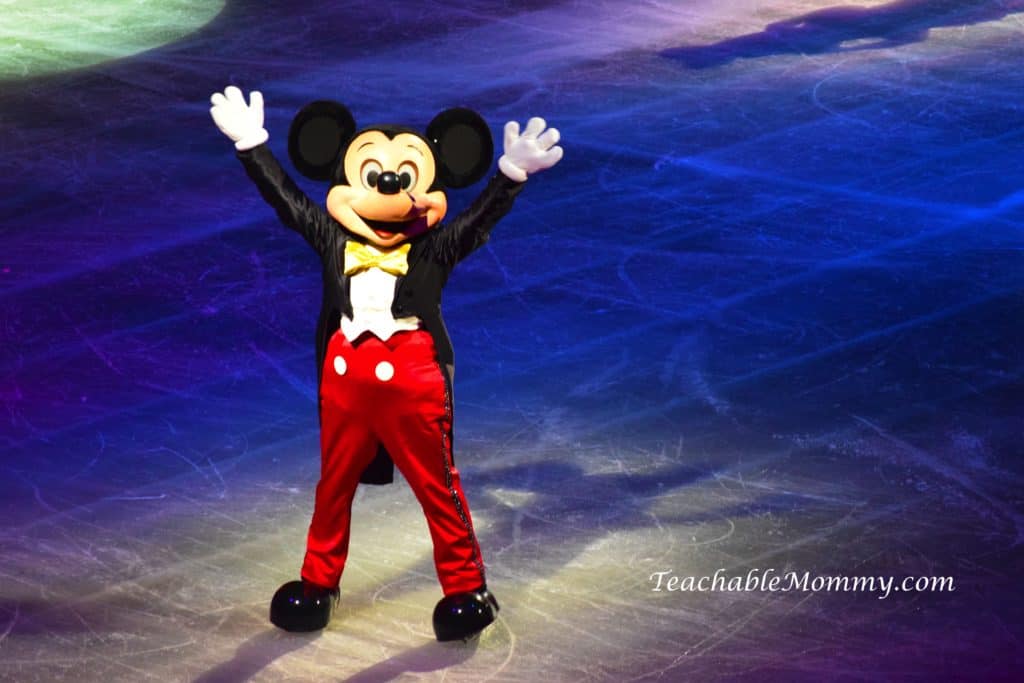 Disney On Ice definitely helps fill the Mickey shaped hole in our hearts whenever we miss Walt Disney World!
Mickey and Minnie welcomed everyone to the show with a fun opening number featuring my favorite song from Teen Beach Movie 2!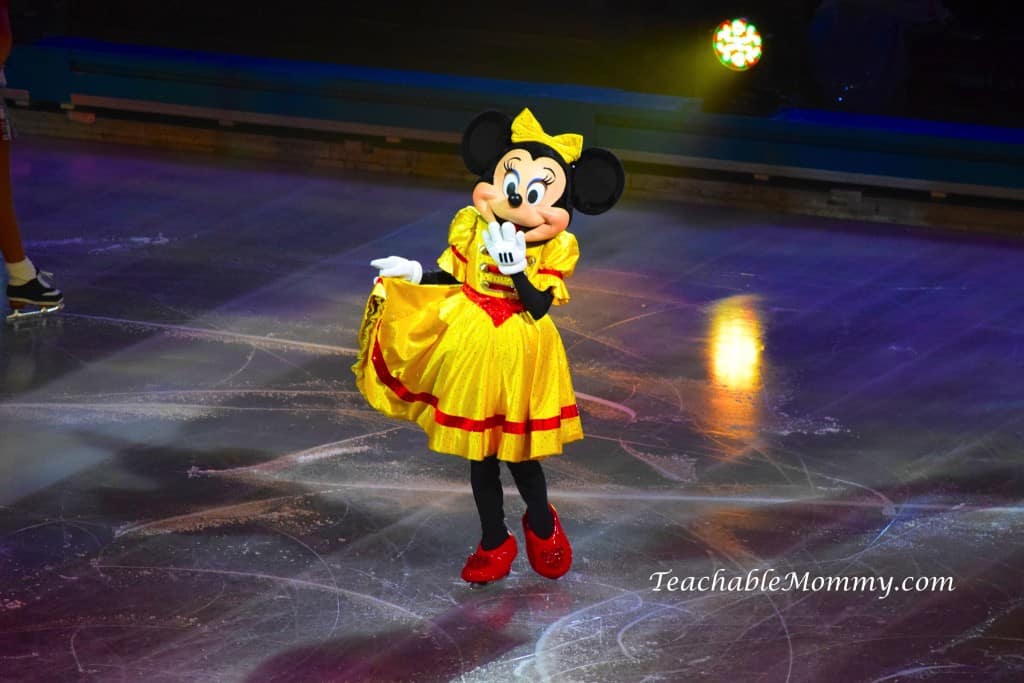 Then we learned that Goofy and Donald want to create a movie but they do not know where to start. Then Mickey calls on some special friends to help Goofy and Donald learn what it takes to make a great and magical story!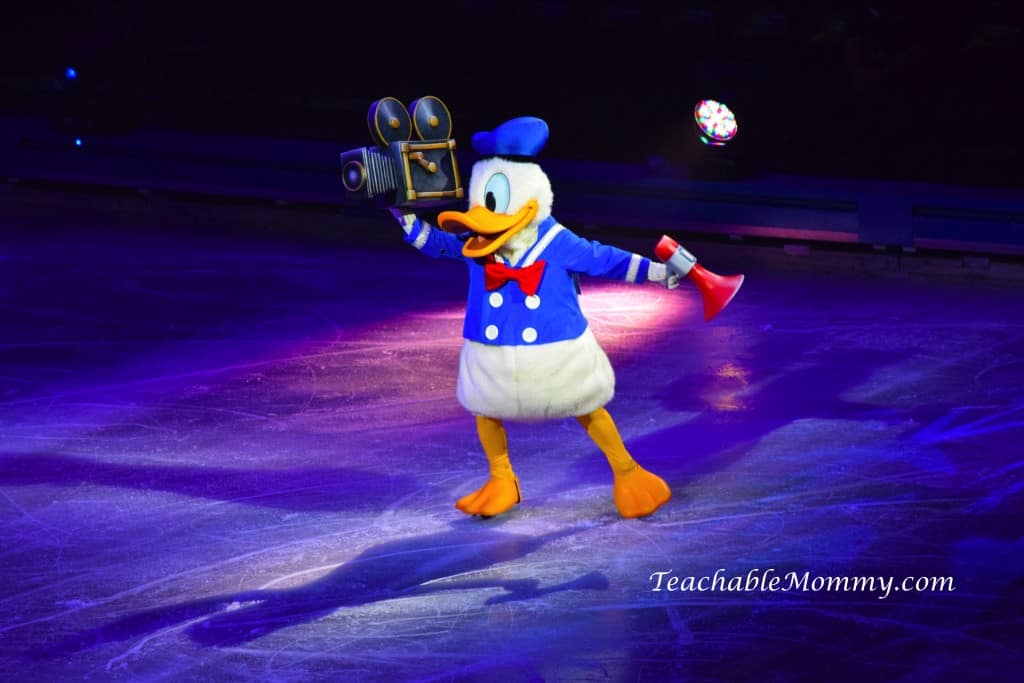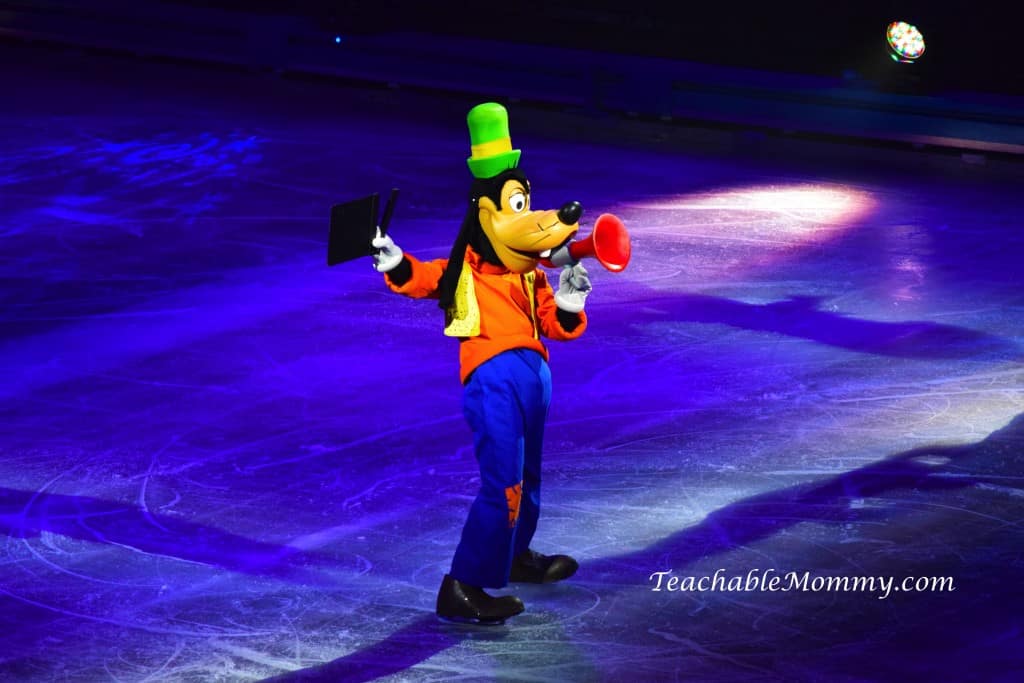 We saw a lot of familiar faces from the classics to newer Disney characters take the ice! A tale as old as time…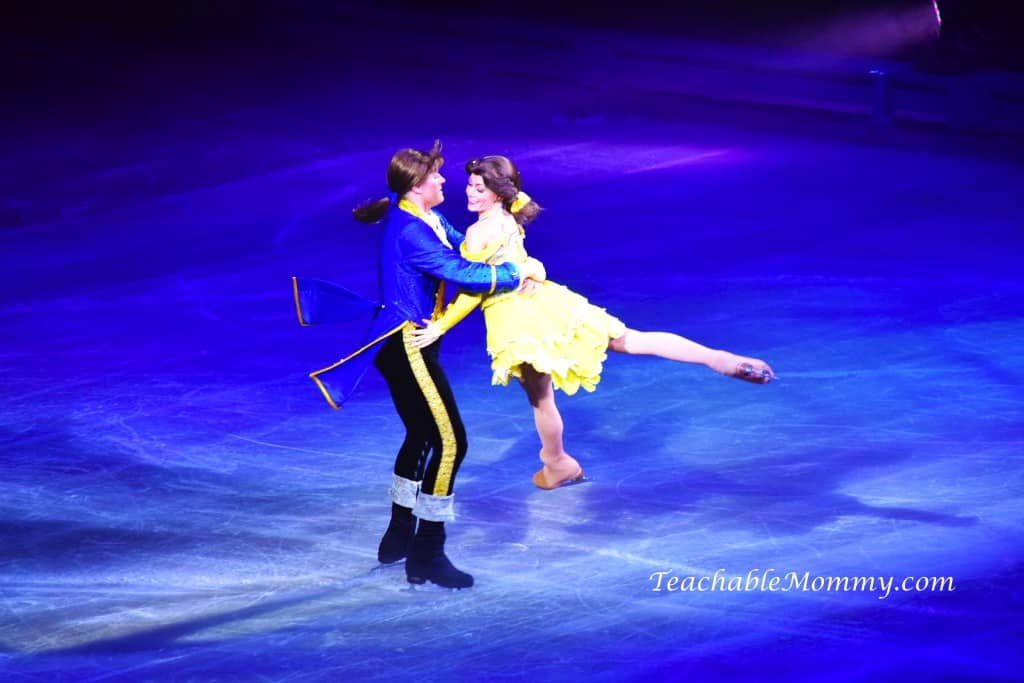 Cinderella made sure not lose any footwear while she twirled with Prince Charming!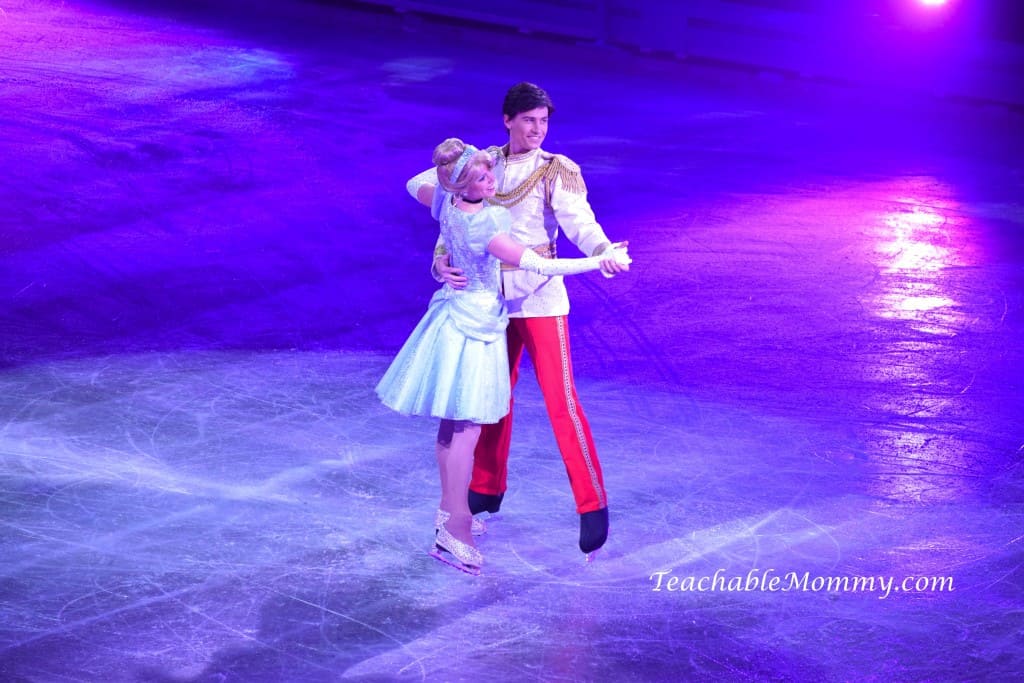 We journeyed Under the Sea with several marine friends looking for Fabio… I mean Nemo!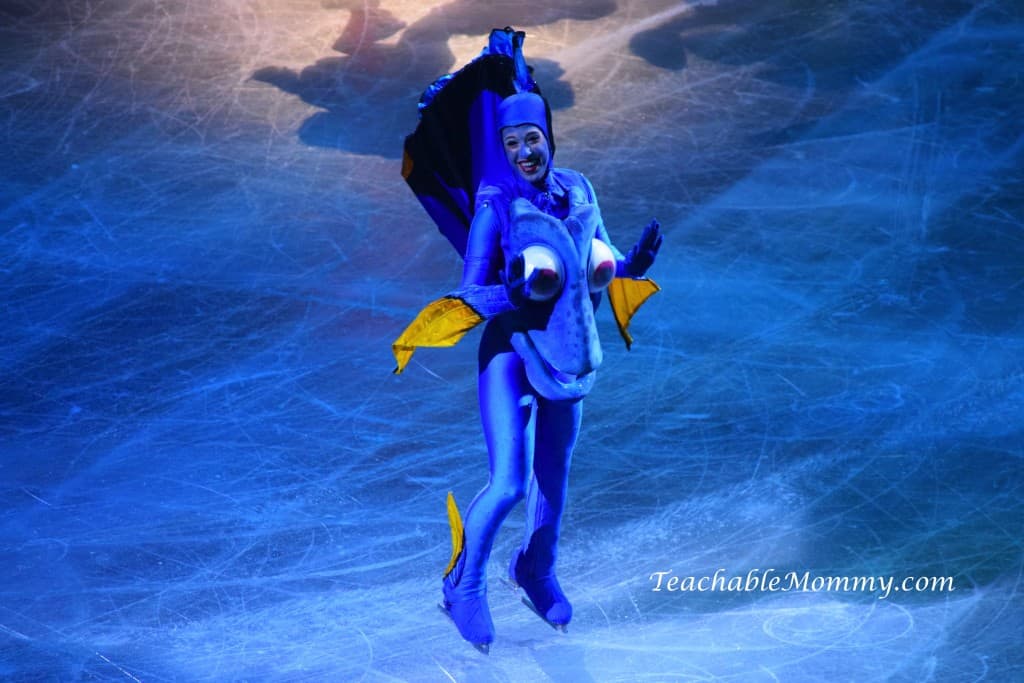 It seems like you can't be around ice without a visit from the Snow Queen herself. Here is Elsa after she finally Let it Go and is enjoying her life!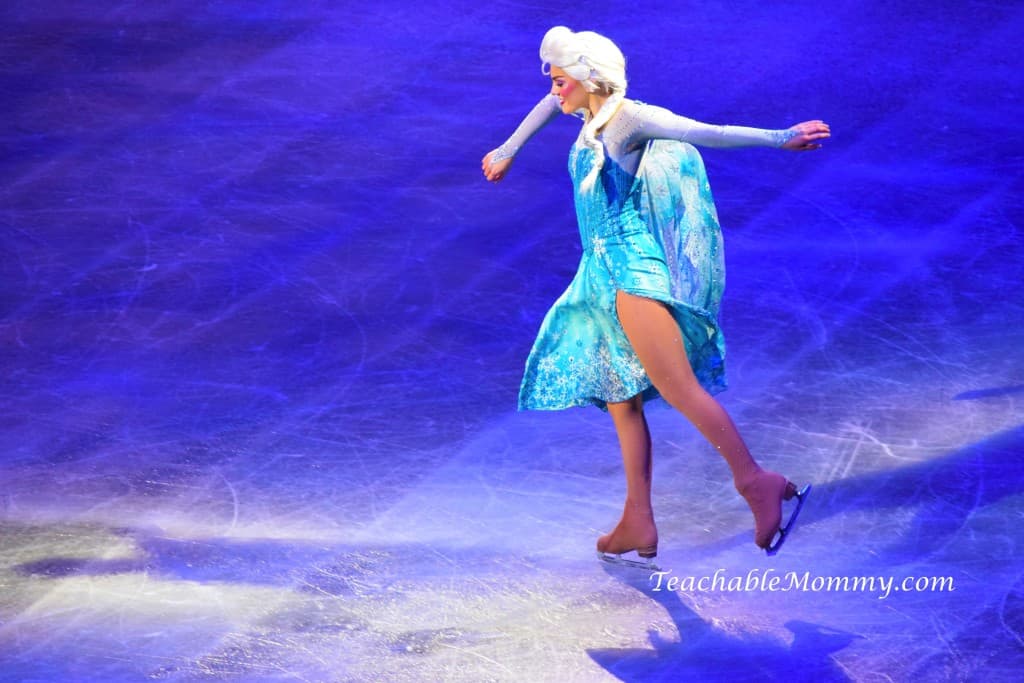 After a brief intermission some of my favorite moments happened. For my husband, he saw Aladdin as a little boy when the Disney On Ice show came to town. Watching Aladdin take the ice again was a great moment for him. And I tried not to tear up as the familiar voice of everyone's favorite Genie sang Friend Like Me.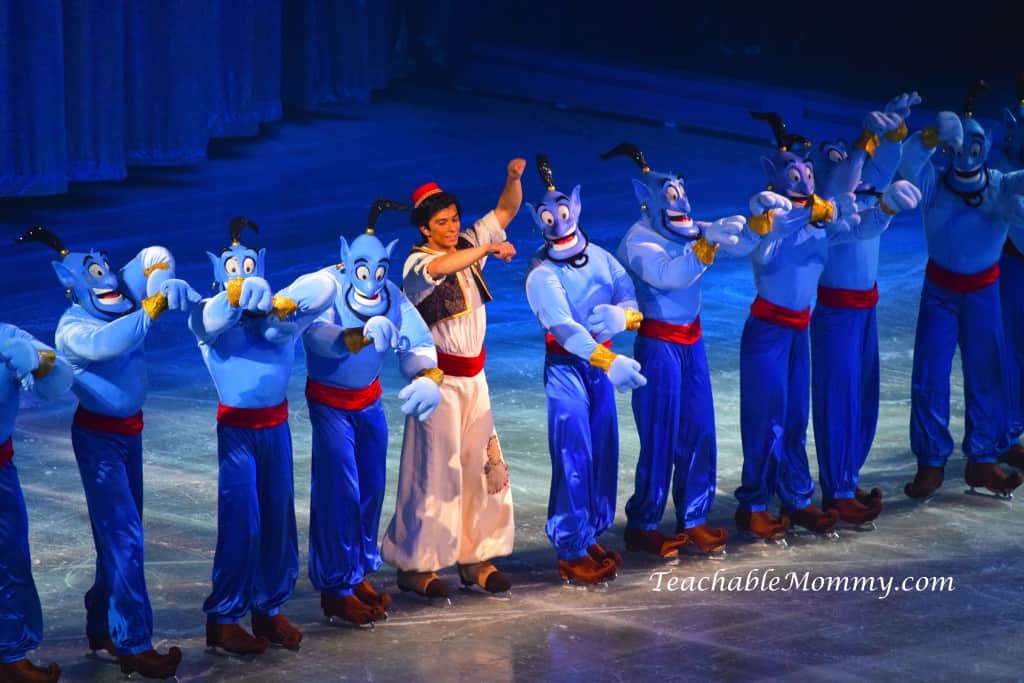 And then The Circle of Life music began and I couldn't help but cheer. The Lion King is my favorite movie! I have seen almost every show/version ever presented but I have never seen it on ice. So awesome!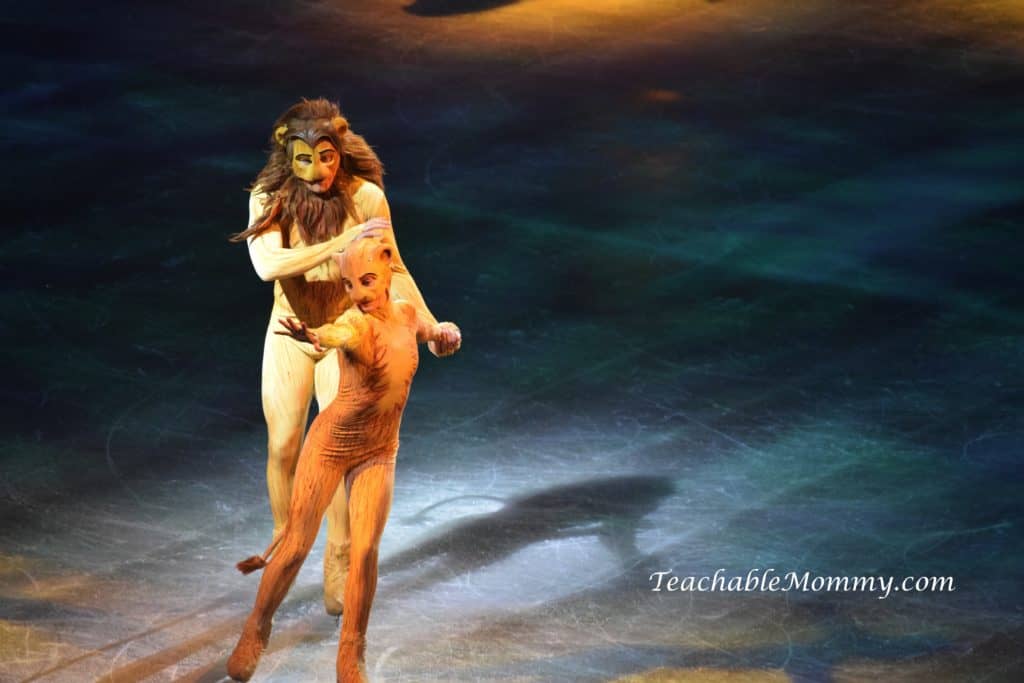 Our entire family had a magical night, singing along with our favorite Disney songs and just taking in all that the show brought to life.
You don't want to miss Disney On Ice 100 Years of Magic! Tickets are on sale now, get yours today at Ticketmaster via www.ticketmaster.com!
I am a Feld Family Ambassador, and in exchange for this post and all time and efforts put into sharing my opinions and anything Feld Entertainment is offering, I was provided with complimentary tickets to Feld shows and opportunities to attend private Feld pre-show events.