My No Bake Oatmeal Bites are perfect for snacking on the go or enjoying as a post dinner treat!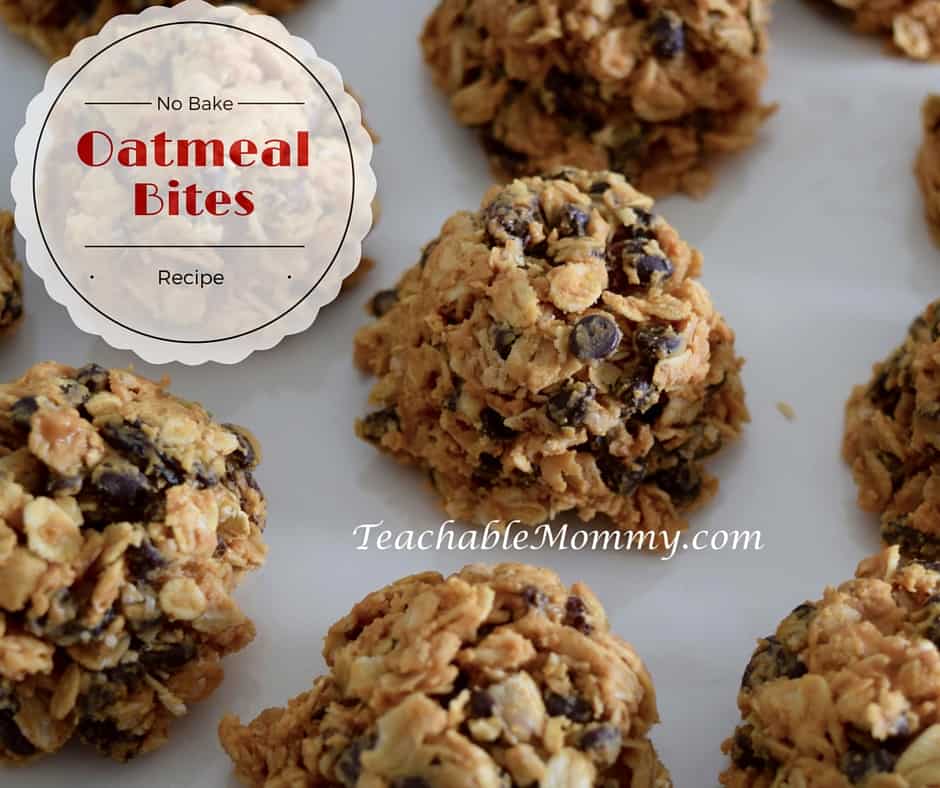 Ingredients
1 16oz Jar of Nut Butter
16oz Bag of Trail Mix or make your
3 Cups of Rolled Oats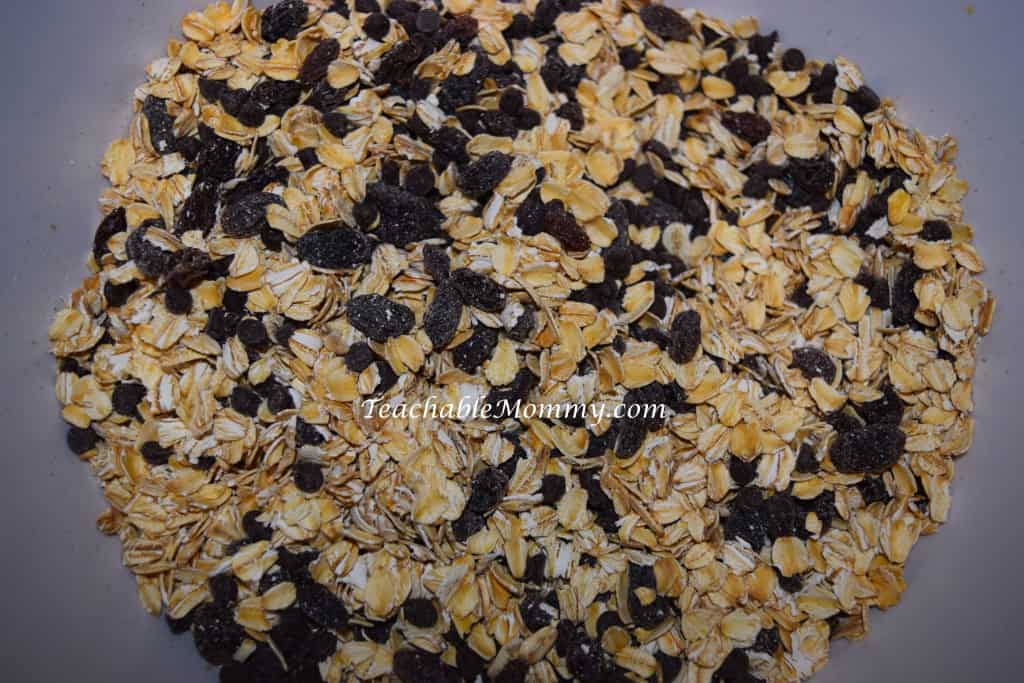 Directions
Combine all ingredients into a large bowl. You may find it easier to stir by adding the oats and nut butter in a little at a time.
Stir until everything is completely mixed.
Use a ice cream scooper or your hands to shape the mixture into 1-2 inch balls
Allow to chill in refrigerator for 1-2 hours before serving. They can be covered or uncovered. We chilled them both ways and both tasted the same.
Enjoy!
A few notes:
I used peanut butter because my little man is allergic to tree nuts.
Also I made my own trail mix using raisins and mini chocolate chips. I forgot the peanuts at the store- oops! But those would also be added in as well.
I recommend & use organic ingredients.
Making your own trail mix not only works for allergy cases but also helps you to make it as healthy as you want it to be.