One of Walt Disney's animated classics is coming back to the big screen in an epic way. The Jungle Book swings into theaters on April 15th and I cannot wait! The film is based on Rudyard Kipling's stories and inspired by the 1967 movie.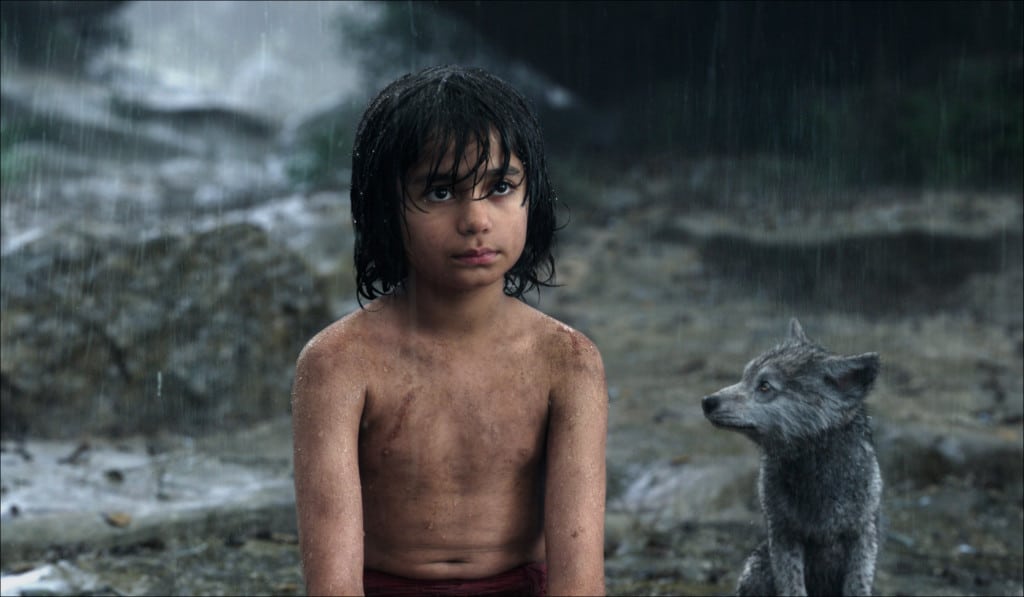 Mowgli, played by newcomer Neel Sethi, is a man-cub who's been raised by a family of wolves. But Shere Khan (Idris Elba) makes it clear that he is no longer welcome in the jungle. Forced to abandon the only home he has ever known, Mowgli sets out on a journey of self-discovery, guided by Bagheera (Ben Kingsley), and everyone's favorite bear Baloo (Bill Murray).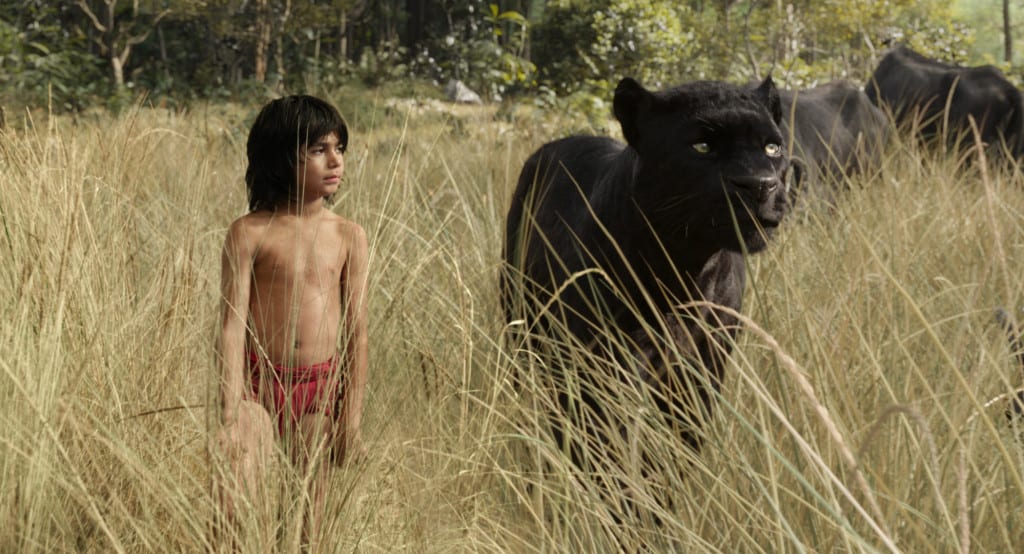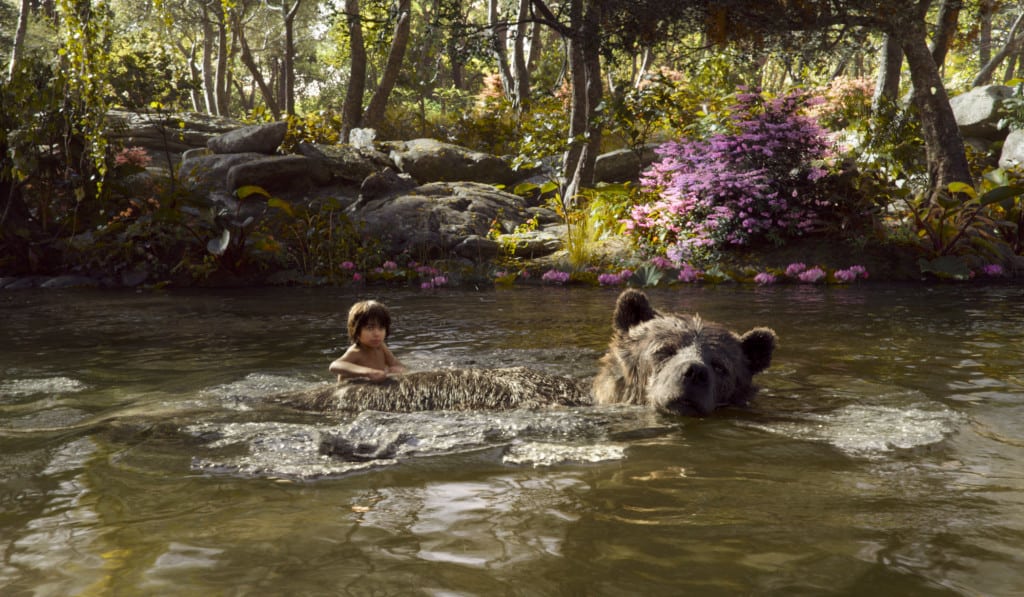 Mowgli can't forget about his worries for too long, the jungle is full of perils. He meets Kaa (Scarlett Johansson), the hypnotic python, and King Louie (Christopher Walken) who is determined to learn how to make man's red flower.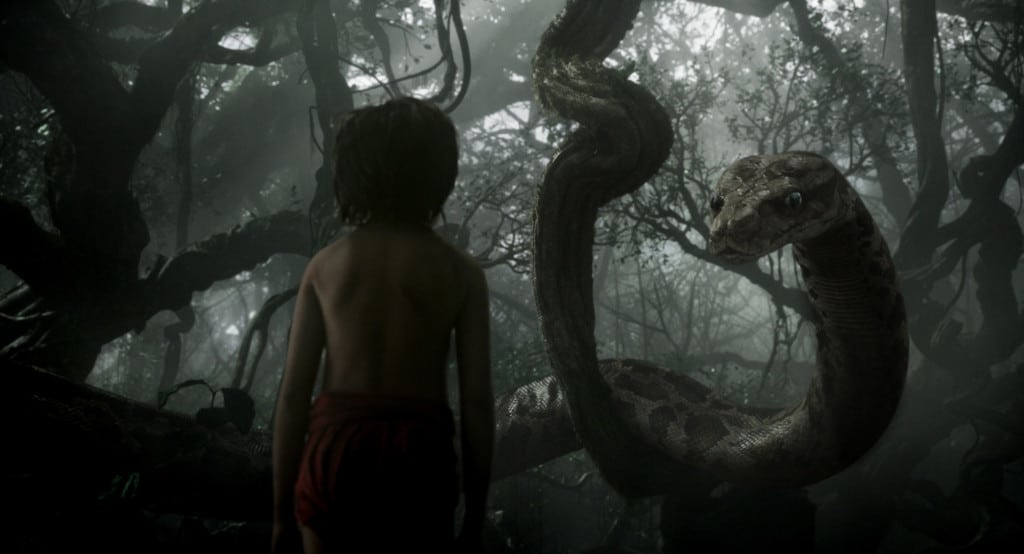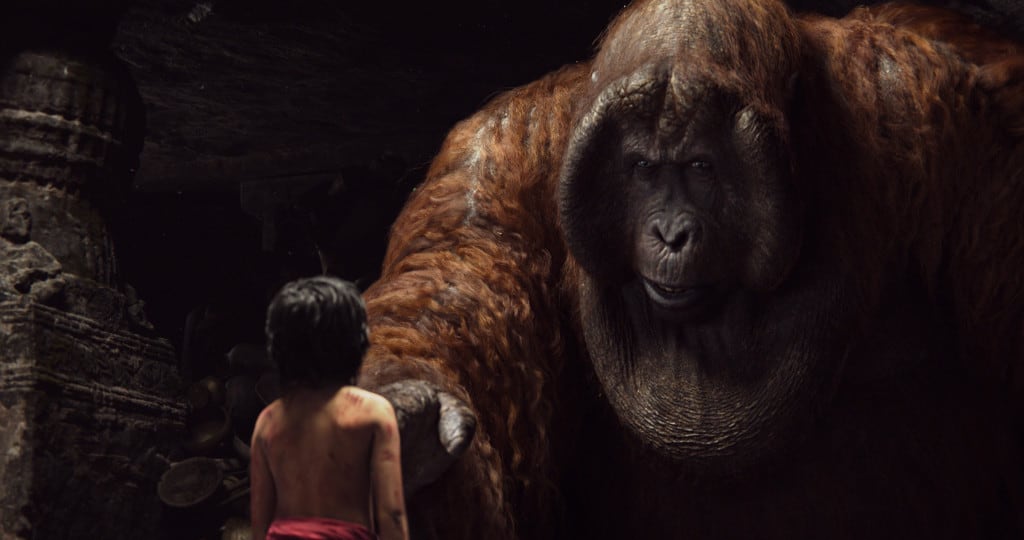 The Jungle Book seamlessly blends live-action with photorealistic CGI animals and environments, using up-to-the-minute technology and storytelling techniques to immerse audiences in an enchanting and lush world.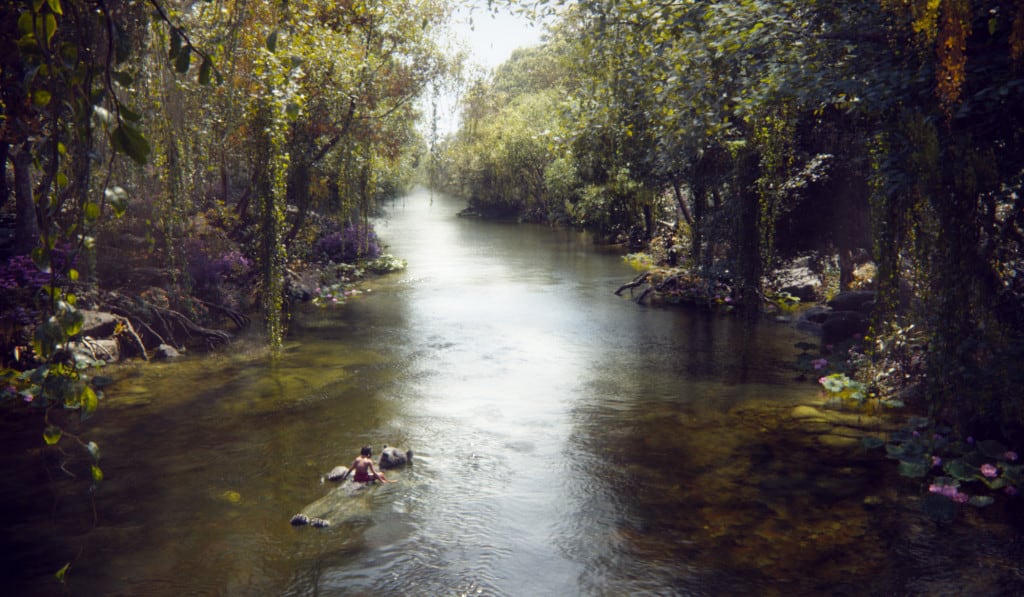 Get ready to go into the jungle like never before.
This trailer gets me so pumped for the movie. It looks like it is going to be AMAZING!
Download these free printable activities for more jungle fun!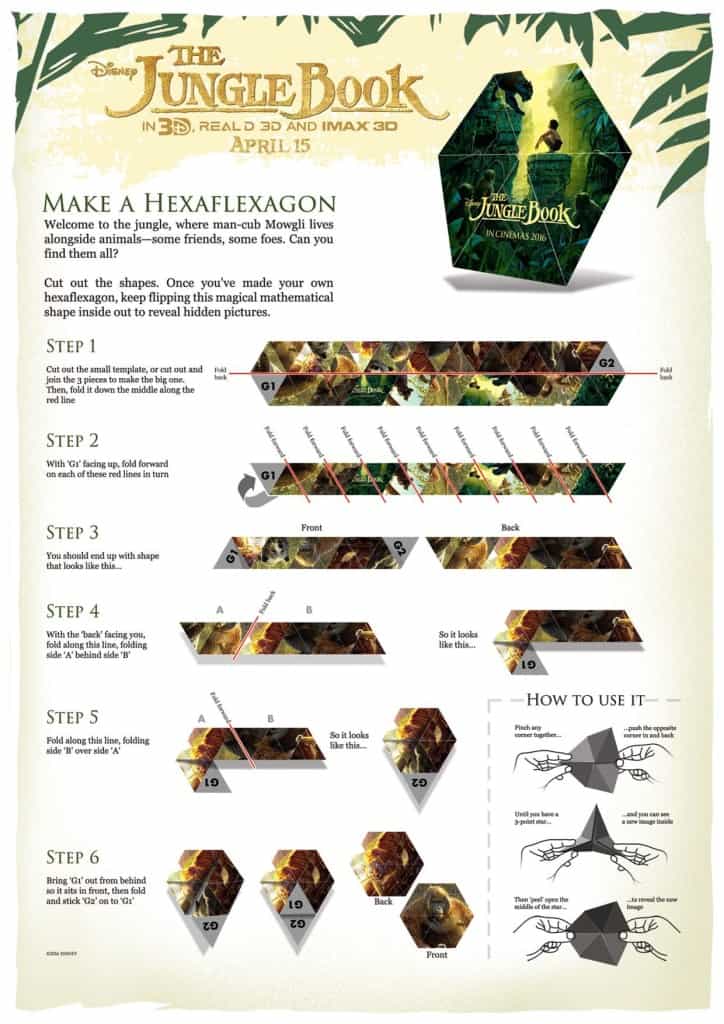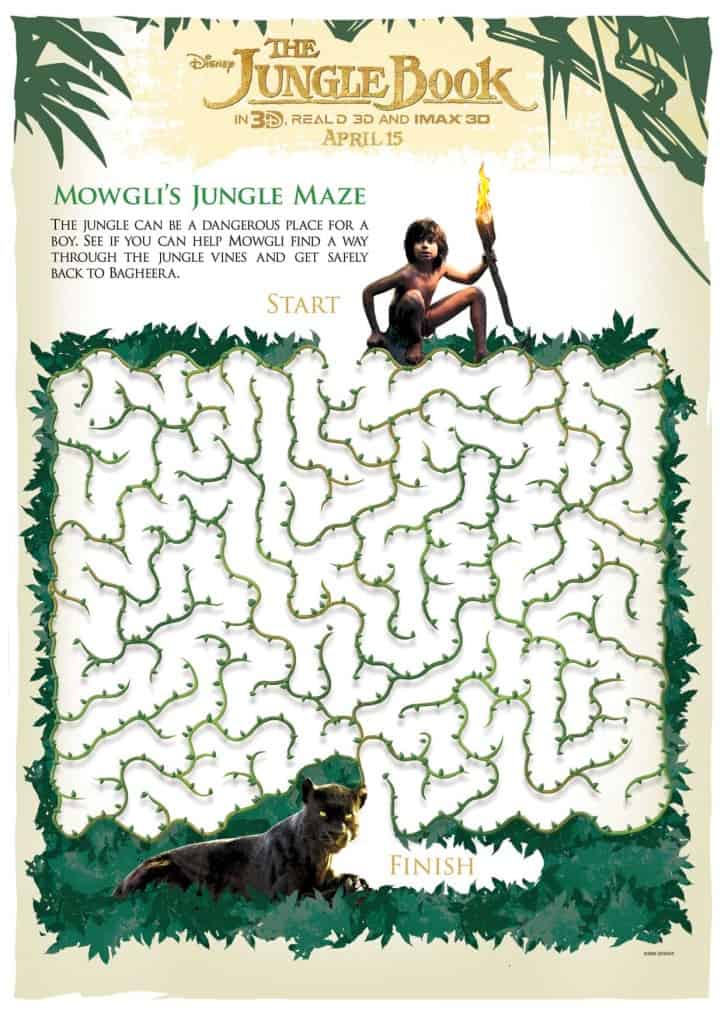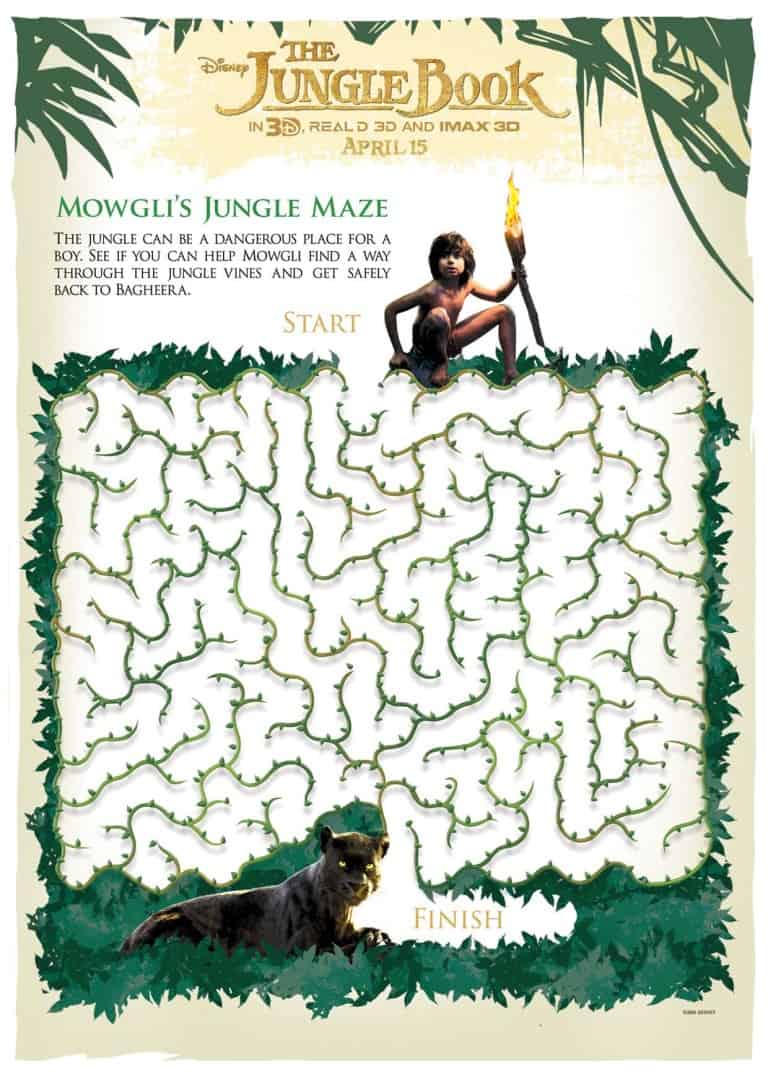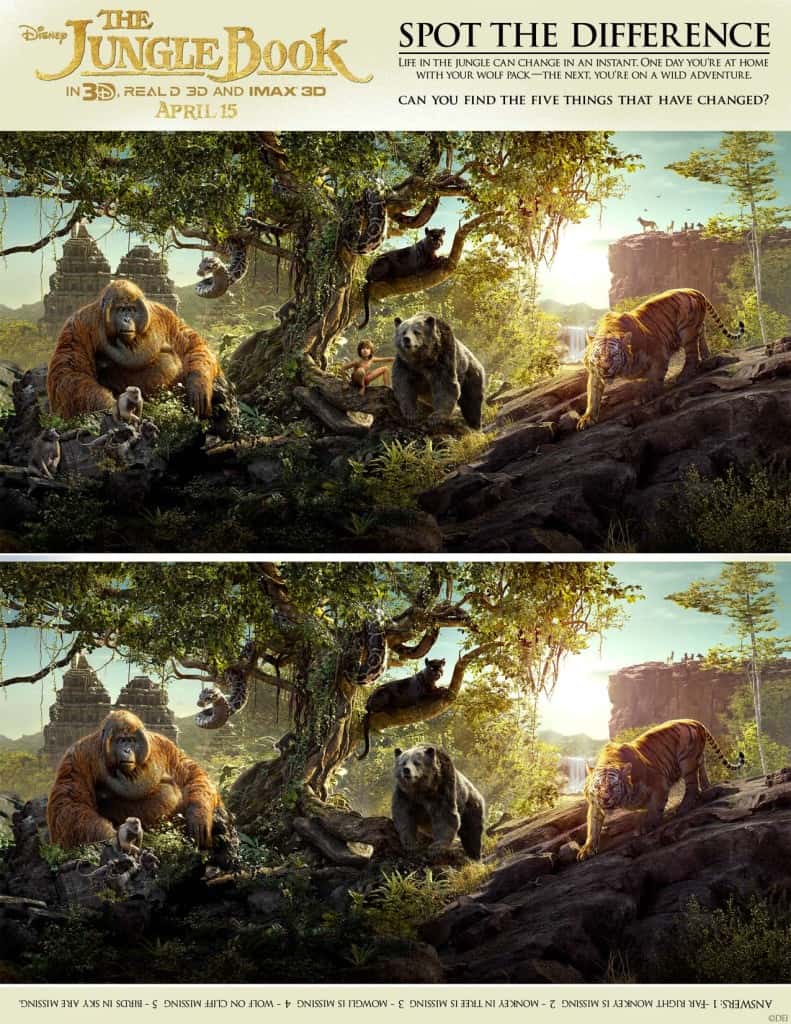 Connect with The Jungle Book:
See The Jungle Book in 3D, RealD 3D, and IMAX 3D on April 15th!