I will admit I have never made chicken noodle soup from scratch. All my mom friends were shocked, seriously shocked. All moms make it from scratch who love their children, don't you love your children?! *Gasp* *The Horror* Okay maybe not that drastic but I got the impression that I'm the only mom on the planet who hasn't made it without the help of Campbell's. Everyone can relax now. I made it, a few times to perfect the recipe, it was delicious, and now I'm ready to share. Bonus: you make it in the slow cooker so fix it and forget it!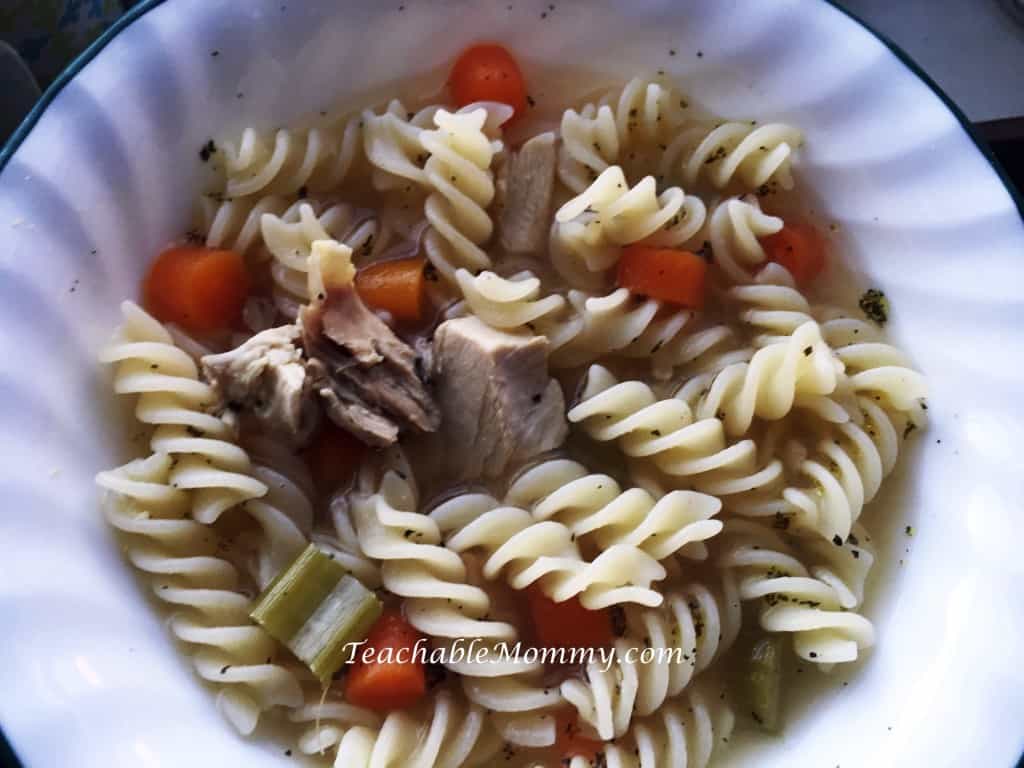 Gluten Free Chicken Noodle Soup
Ingredients:
2 Cups of Cooked Chicken*
1 Cup Carrots
3/4 Cup Celery
1 Tbsp Garlic Powder
1 Tbsp Dried Basil
1/2 Tsp Onion Powder
5 Cups of Water
2 Tbsp Chicken Bouillon (I used Better than Bouillon)
42oz Chicken Broth
Salt to taste
Directions:
Boil the water and add in chicken bouillon, stirring until dissolved.
Add the water mixture, chicken broth, chicken, garlic, basil, onion powder, celery, and carrots to your slow cooker.
Cook on low for 4 hours.
When you are ready to serve, cook your gluten free pasta** according to the package. I used Simply Balanced Gluten Free Fusilli.
*You can use the precooked chickens from Costco or your local grocery store. I found organic whole chickens on a great sale and cooked it myself a day before I made the soup. I rubbed my chicken with a mixture of melted butter, garlic powder, dried parsley, and dried basil before roasting.
**Gluten Free pasta does not hold up well in liquids when stored. For my leftovers, I keep the pasta in a separate bowl and reheat the soup on the stove, pouring the hot soup over the cold pasta.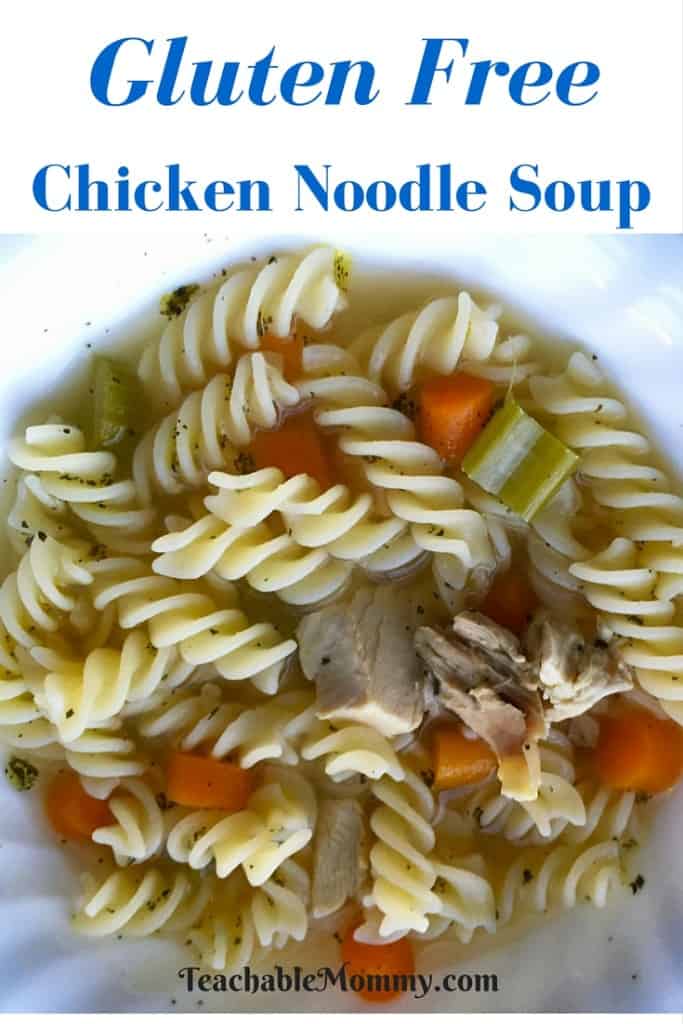 Enjoy!