To celebrate the latest organic goodness from Stonyfield, I am sharing a Stonyfield whole milk Greek yogurt smoothie recipe. But first, if you haven't heard, this all new yogurt is made with the quality, organic ingredients you expect from them with the tastiness of whole milk.
Stonyfield's whole milk Greek yogurt is available in 4 yummy flavors: Blueberry, Cherry, Honey, and Strawberry.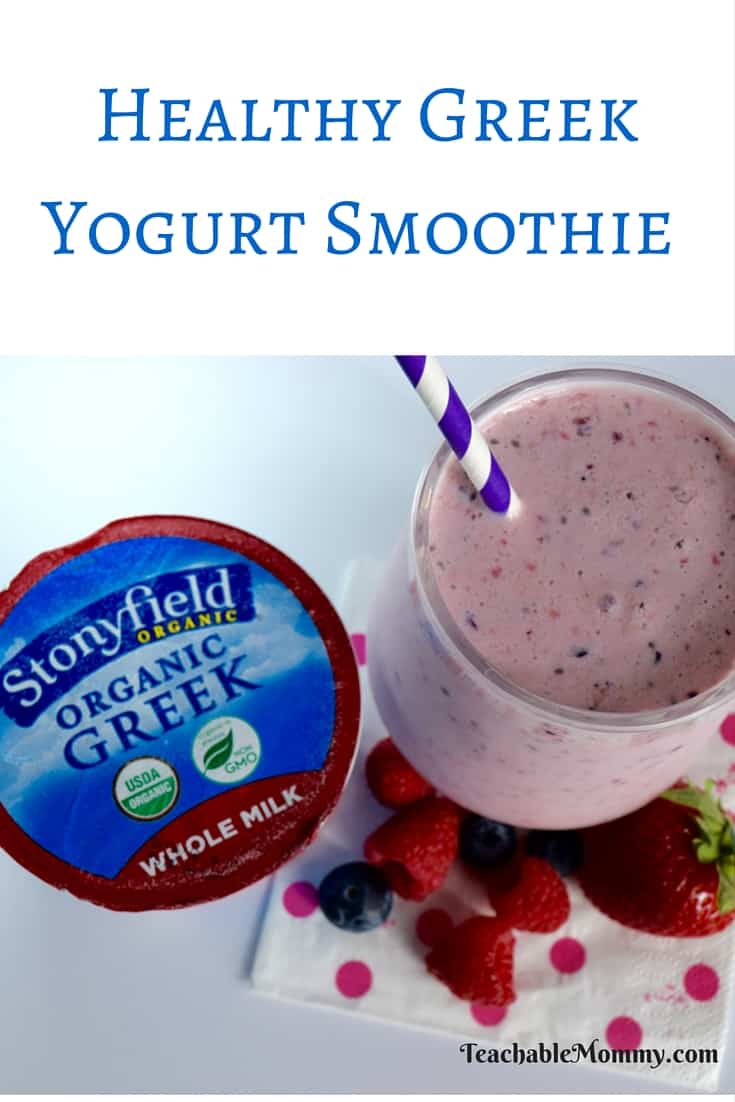 Ingredients:
Stonyfield Whole Milk Greek Yogurt
1 Cup of Organic 2% Milk
1 Cup of Berry Mix (I used Blueberries, Raspberries, Strawberries)
1/2 Tsp Vanilla optional
1 Tbsp of Chia Seeds
Ice if desired
Directions:
Combine all ingredients in a blender and enjoy! For added protein and nutrients add in a scoop of your favorite organic protein powder.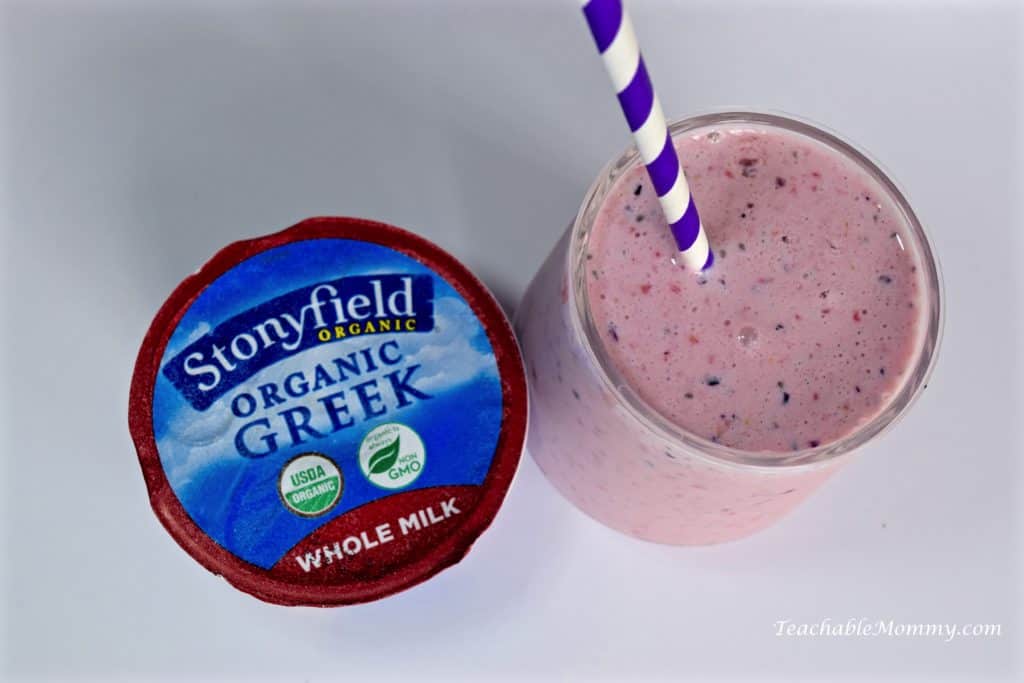 Customers have been asking Stonyfield for whole milk Greek yogurt for awhile and they listened. The split cup design allows you to control your own sugar content. This design also allows them to keep the ingredient list simple- just look at the label. Honey is made with….honey. Who knew it could be that simple? Bonus: the overall sugar content is low compared to other brands of Greek. Good for you and tastes great, what is not to love? But don't take my word for it, pick some up today at a store near you!
For more on their products, visit Stonyfield and connect with them on Facebook and Twitter.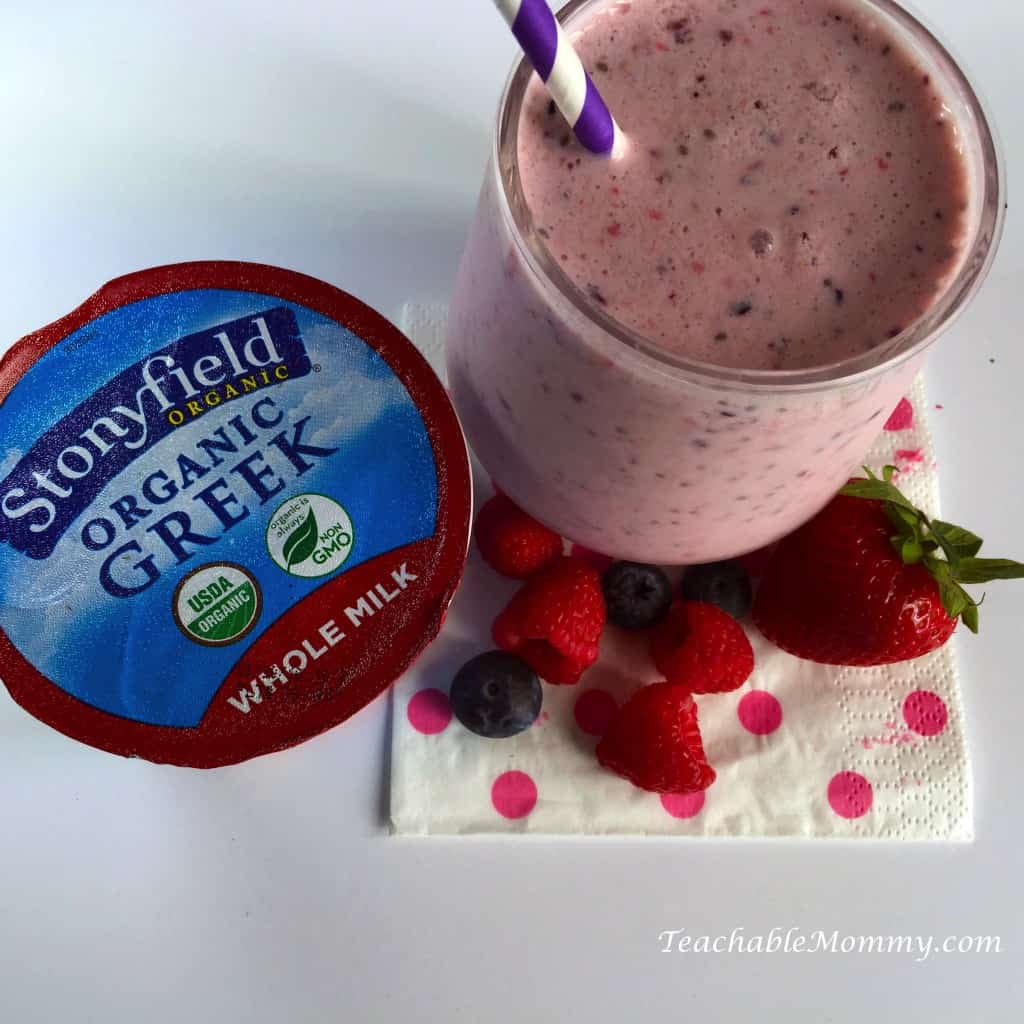 I am a Stonyfield blogger, all opinions are my own.