Get ready to investigate your world with Smartscope! This new Science X toy from Ravensburger allows you to turn your smart device into a microscope and it is super cool!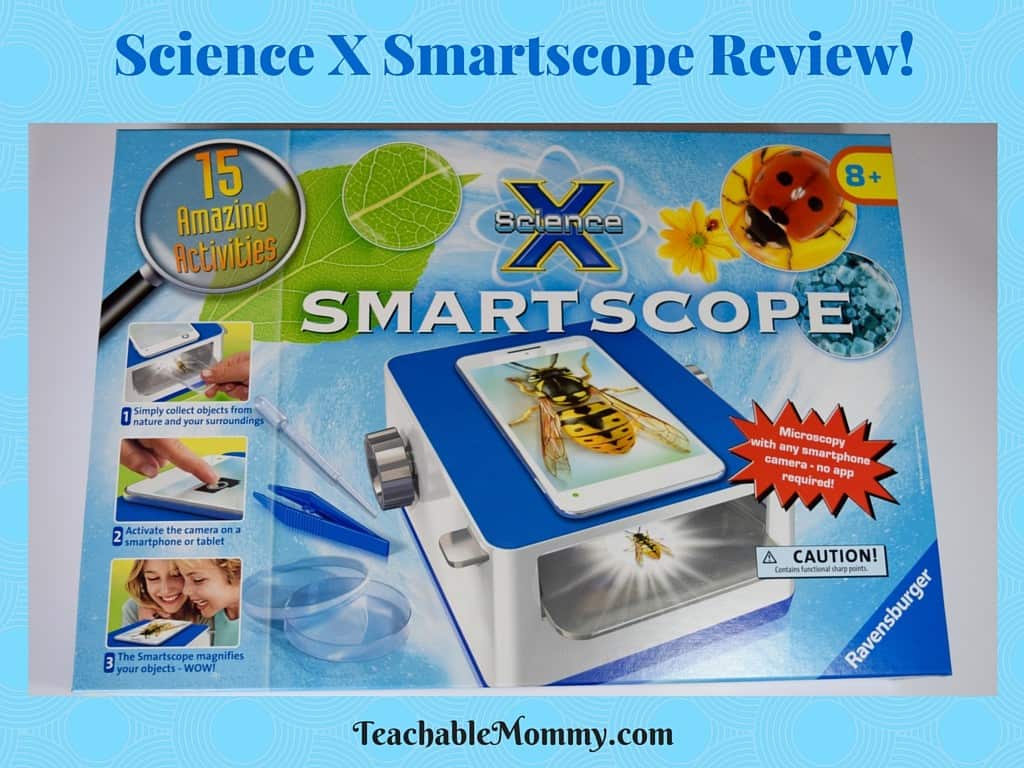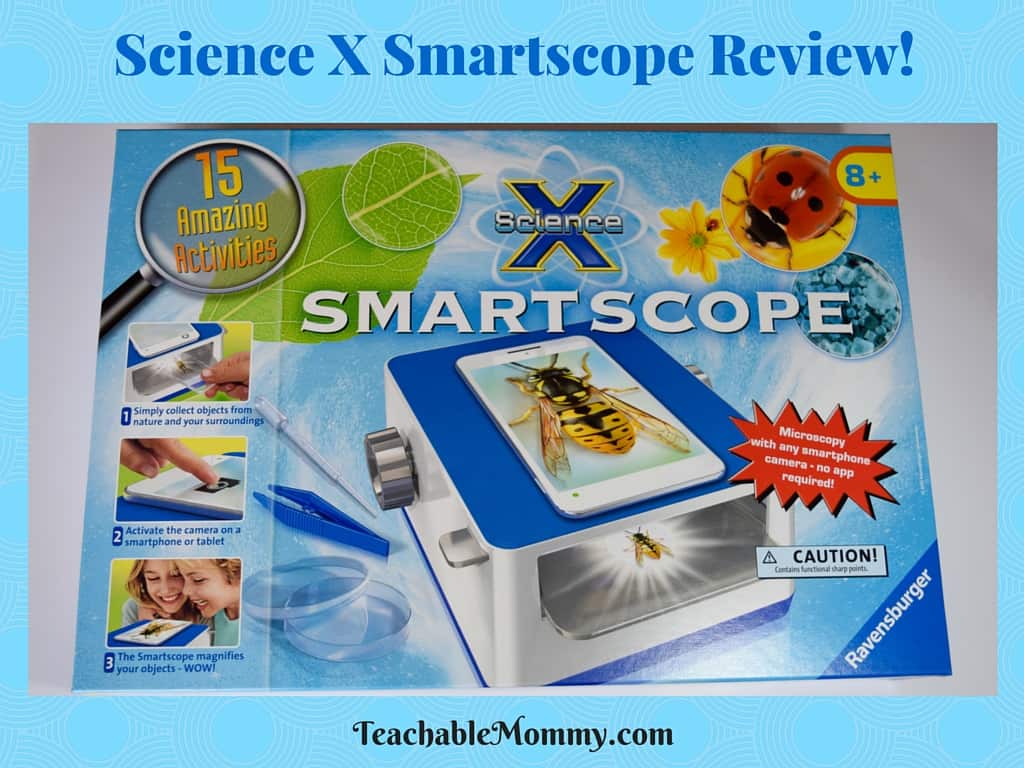 The Smartscope is portable, durable, and allows your children to experience science in an awesome way. It is less expensive than a traditional microscope and since it can travel, you can take the learning on location.
Just about everything you need to get started comes in the box. It also requires a smart device and 3 AAA batteries not included.
Base Plate, Housing
2 Dials
Dial Shaft
Lens Holder
Object Tray
2Magnifying Lenses
2 Object Tray Rails
Lighting Window
Foam Plate
Lighting Unit
Screwdriver
4 Screws
Tweezers
Petri Dish
Pipette
ObjectHolder
Cover Plate
Tablet Support
Pouch
33" x 23" Poster
2 Stickers
Detailed Instruction Manual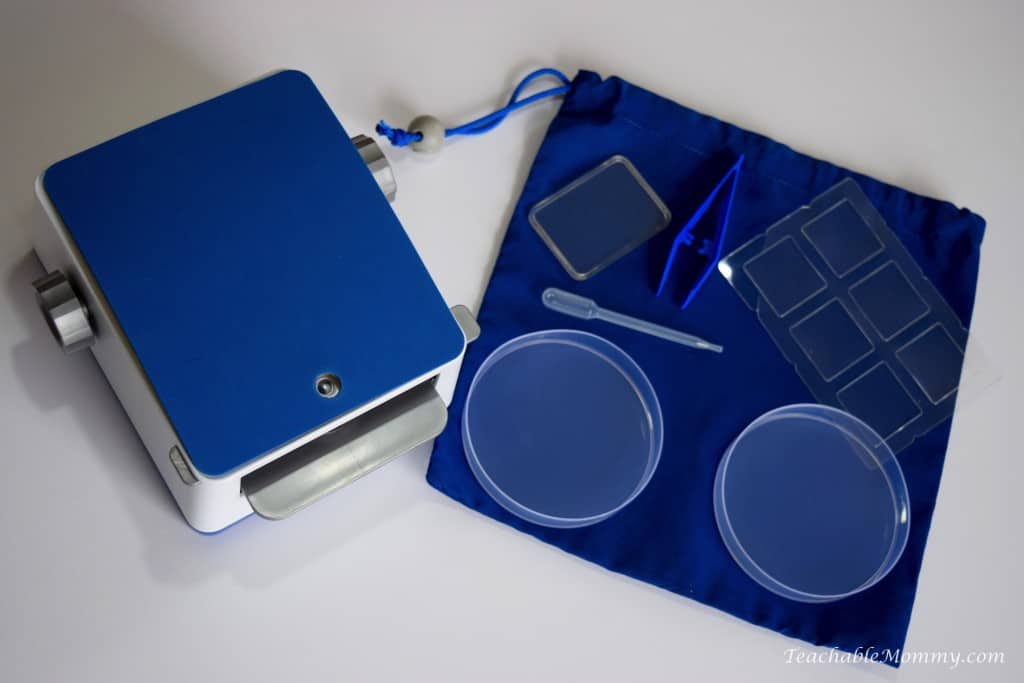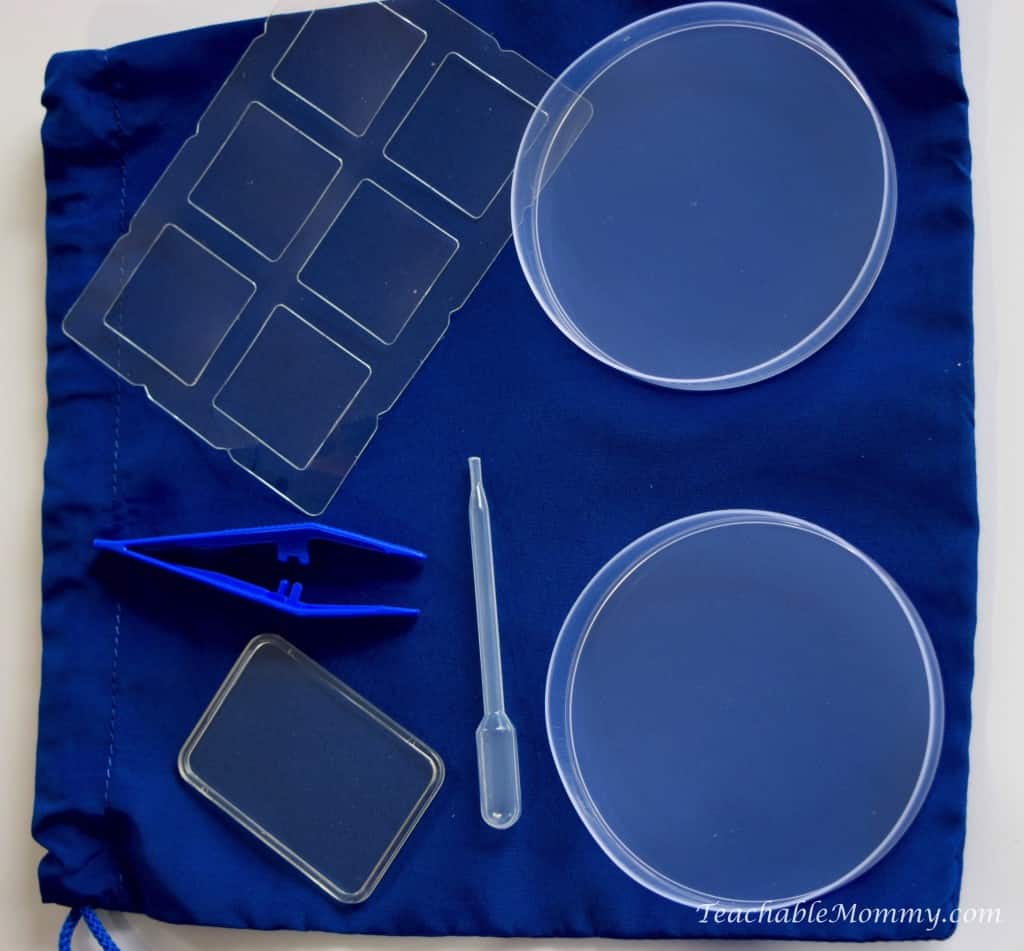 Spring has sprung (finally) and everything is blooming. My daughter could not wait to try out the Smartscope to view some beautiful flowers she found on our trip to the park. I'm not a flower expert but these fell off of one of the local trees and I'm thinking it might be a cherry blossom. Whether it is or not, it looks beautiful up close. We could see the details of each petal, stamens, and other parts of the flower.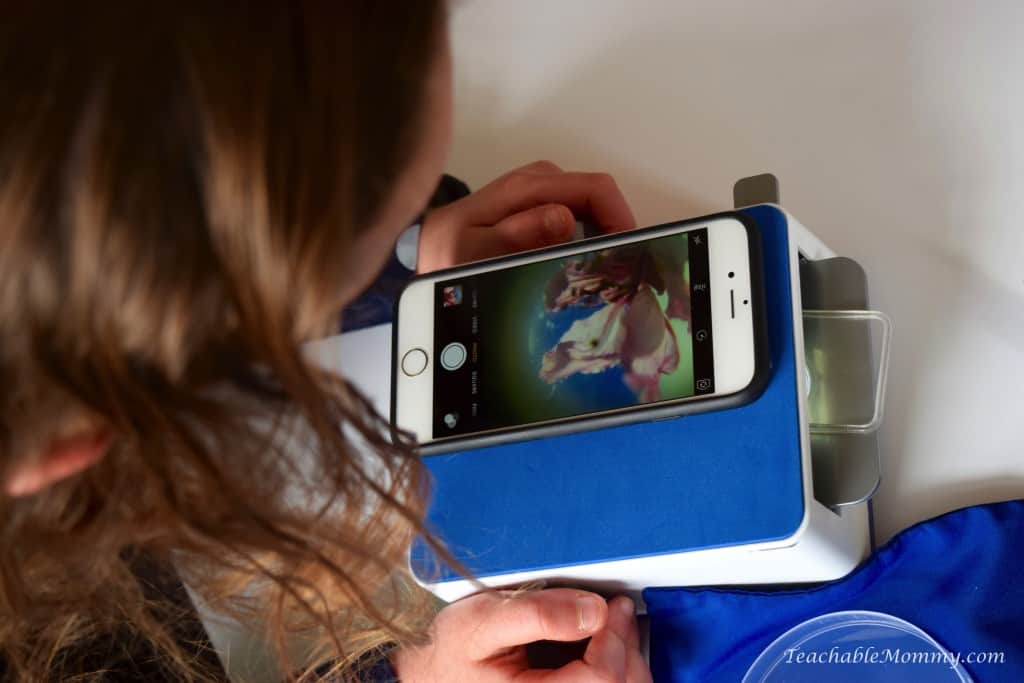 The Science X Smartscope uses your devices existing camera, no app required.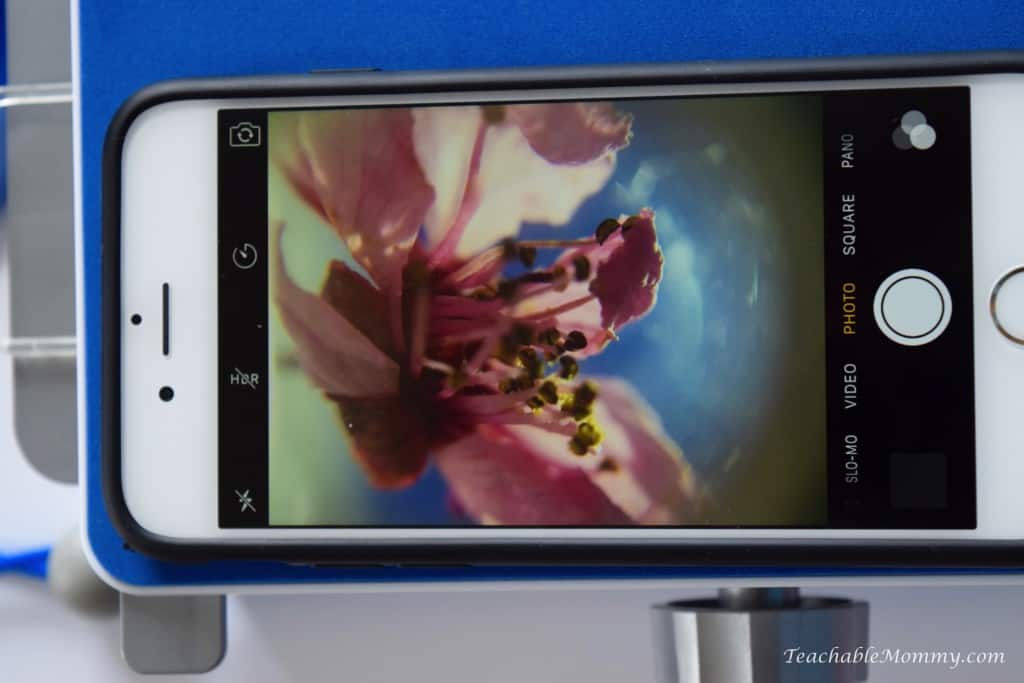 Quiz: Where are the sepals located on a flower? Bonus points if you don't use Google!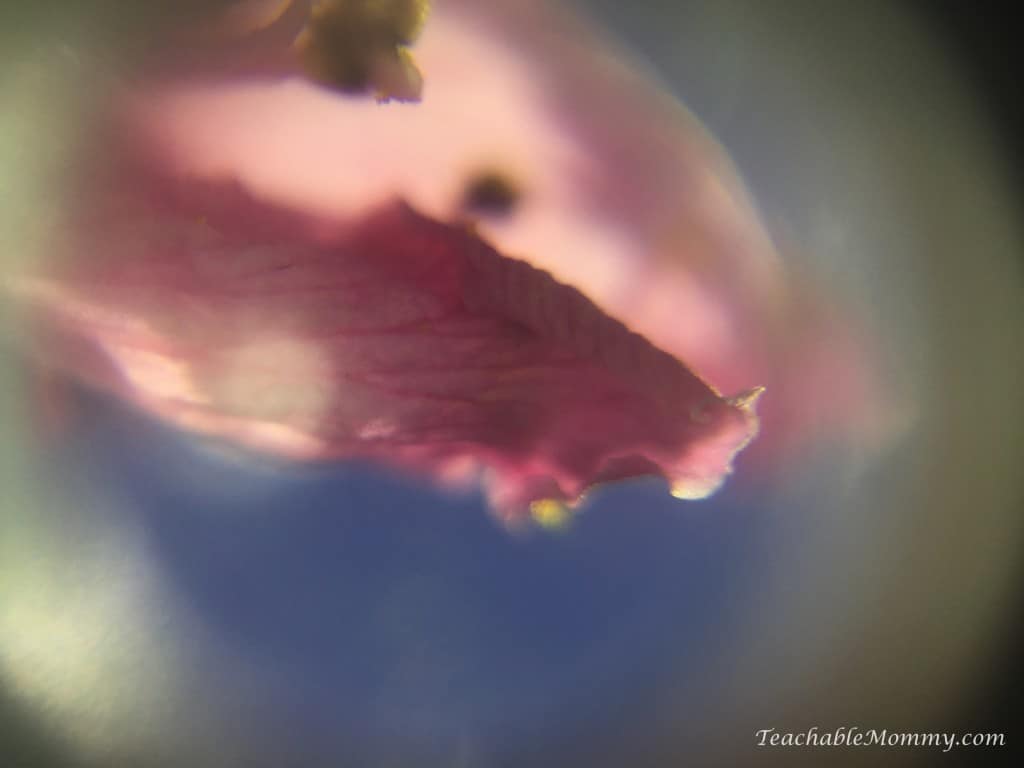 And the allergy sufferers all exclaim look at all that pollen!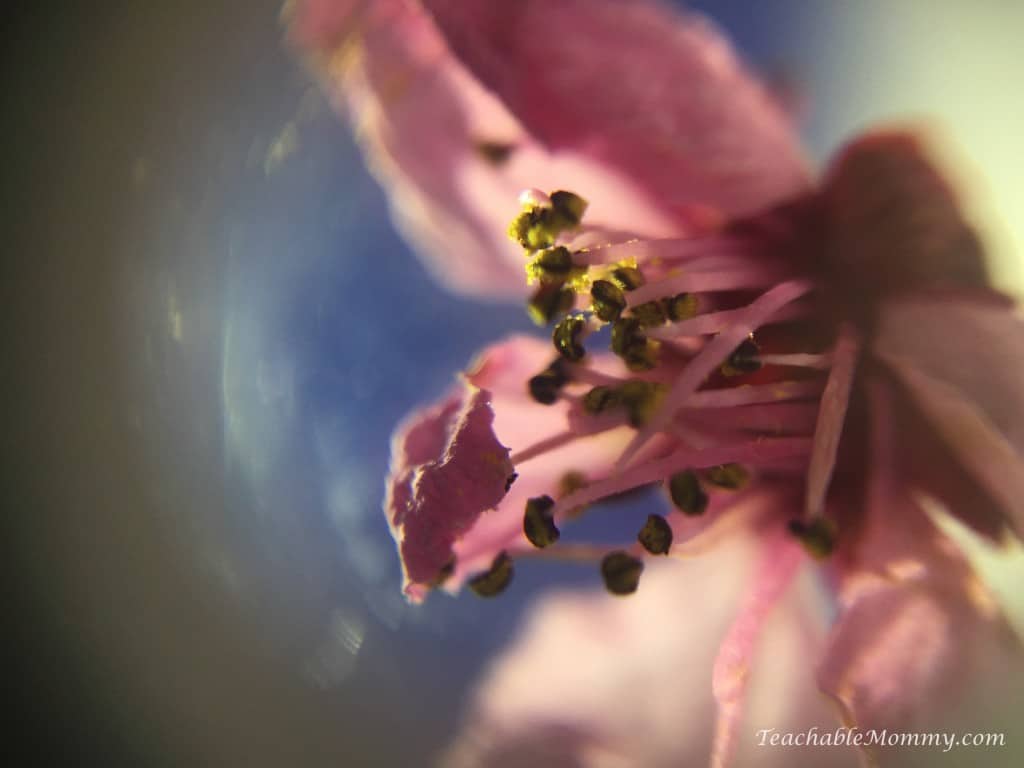 Studying a water droplet was an activity we found in the manual. My daughter wants to magnify pond water next to see how it varies in composition from our tap water.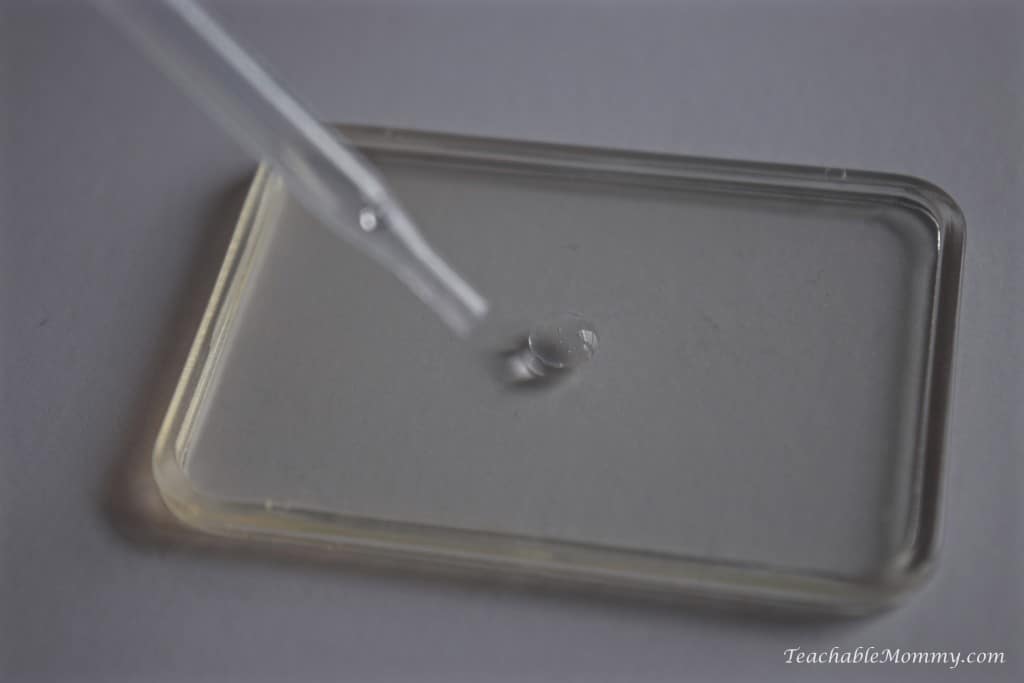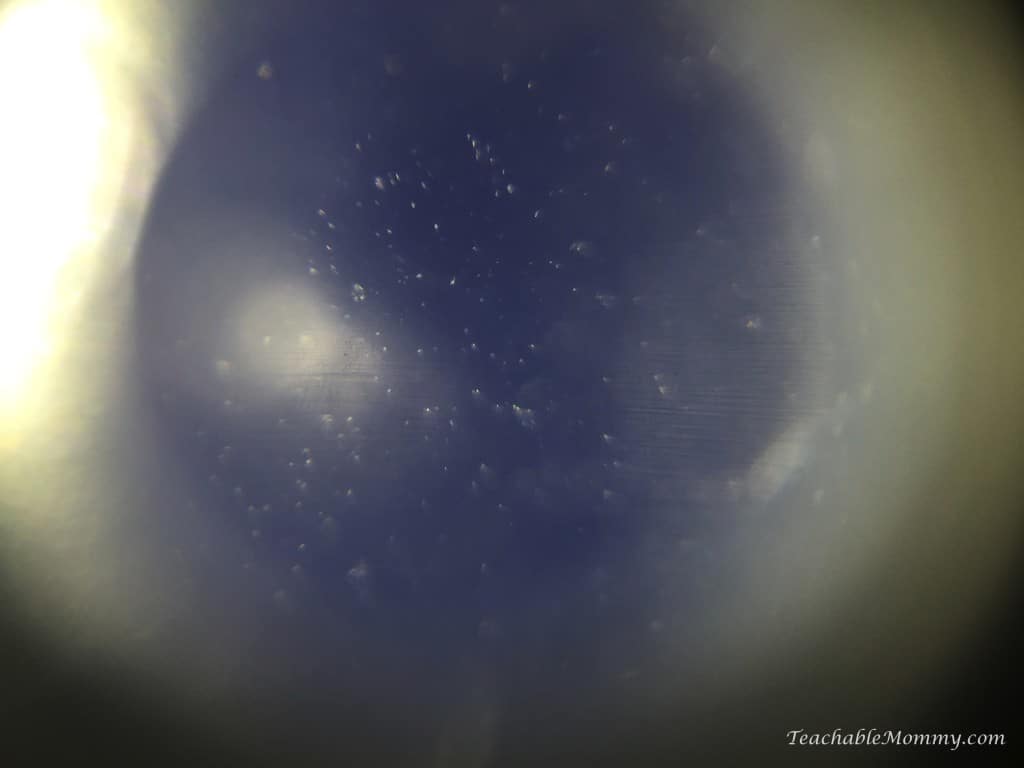 In the words of my son, the water looked like Outer Space! It was also nice to see our drinking water look clear and clean.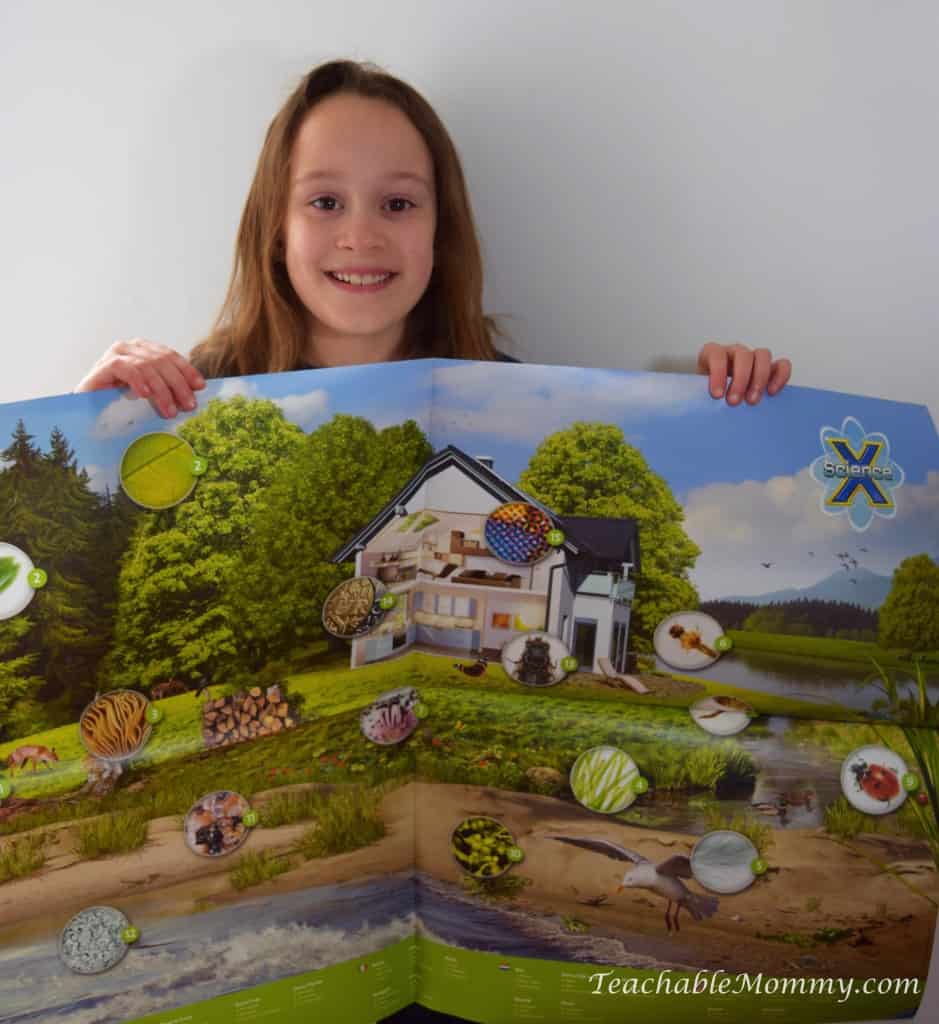 The included poster and instruction manual offer some great ideas to start with. From outside to inside the house there is a lot to discover. Journey outdoors with your Smartscope to study parts of insects, soil, plants, and more. Back inside, check out what a penny looks like or how magazine photos are comprised of thousands of little dots of color.
If you have a budding scientist, homeschool, or are curious about the amazing world around us, the Smartscope is for you. Pick it up in time for Easter or just because at a store near you or order online Ravensburger.com.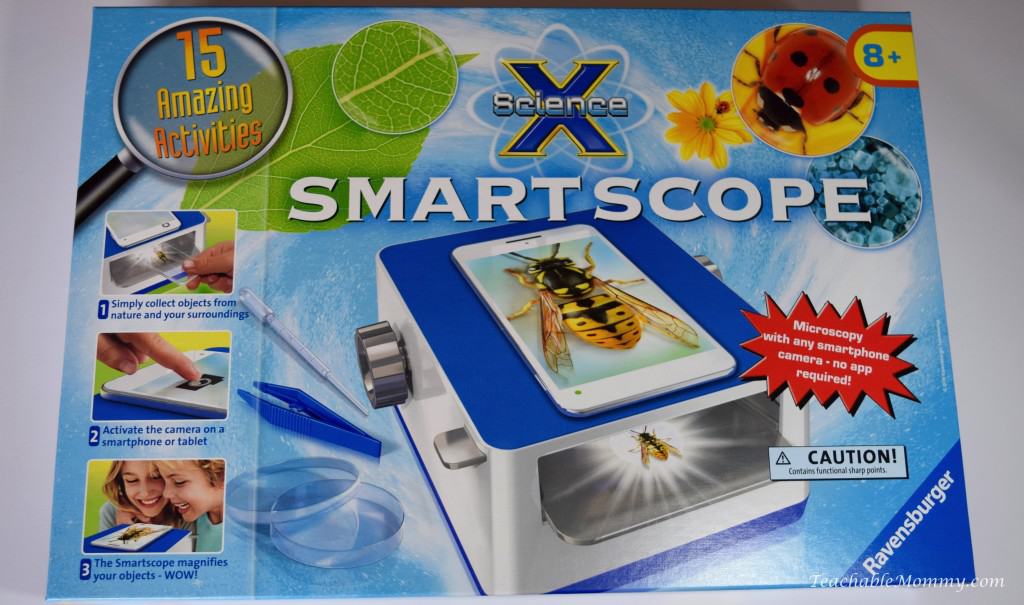 Thank you to Ravensburger for sending us the Science X Smartscope. All opinions are my own.