If you spend anytime online you know there are a ton of subscription box services. Some are really cool sounding, others a little odd, but there seems to be something for everyone. The ones that really intrigued me are the food ones. These boxes will deliver to you everything you need to fix a gourmet meal at home. Sounds like a great idea in theory but is it really that simple? I got to a chance to try one of these services for myself, the Blue Apron meal delivery.
Blue Apron offers original recipes delivered to you each week. These recipes are chock full of fresh ingredients, premeasured so there is no waste, with only 500-800 calories per serving. Blue Apron operates nationwide and you are able to choose the delivery day that best fits your schedule.
I was able to customize my order based on dietary preferences. We went with the 2-person plan to cook up a little date night deliciousness. But a family plan is also available.
Price: $59.94 for the 2 Person plan, giving you 3 meals a week (2 servings each). Free shipping.
Tip: To see if what you think of the recipes, Blue Apron posts the following week's menu on their site in advance. So you can know before you order if it will be something you might enjoy.
Our Blue Apron box included all the ingredients we would need to cook three meals. Everything except olive oil, salt, and pepper were included. One teaspoon of smoked paprika? Yep. How about a tablespoon of red wine vinegar? All there. Individually packaged and labeled.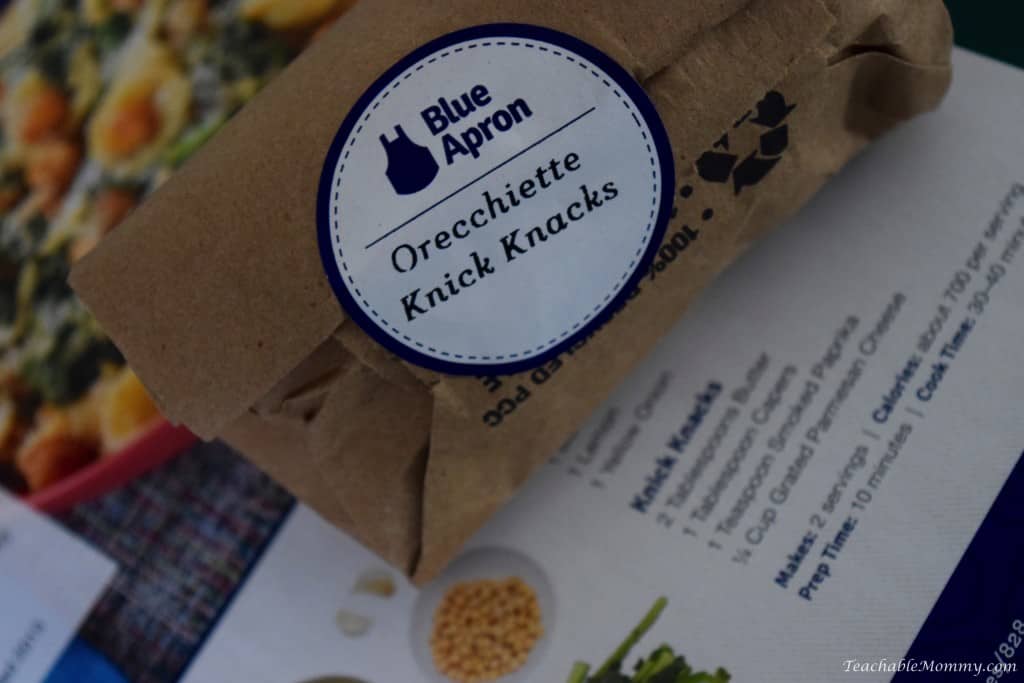 The recipe cards included showed everything you need for the recipe, step-by-step photos of the cooking process, and also what wine would pair best.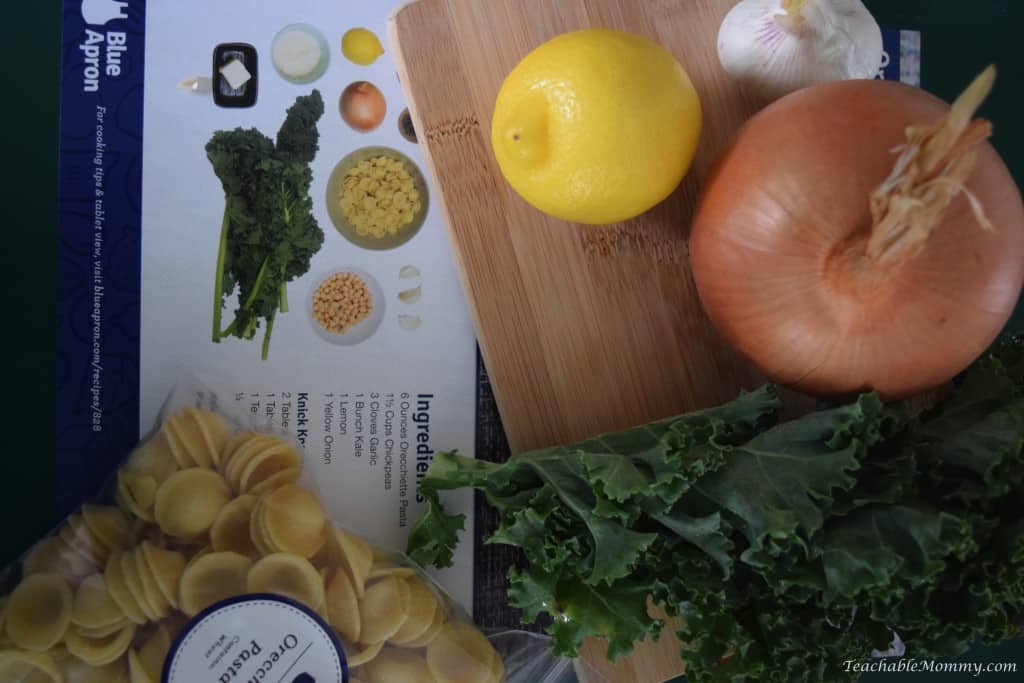 We tried the Orecchiette Pasta & Roasted Chickpeas, Dukkah-Spiced Cod, and Chicken Fried Chicken.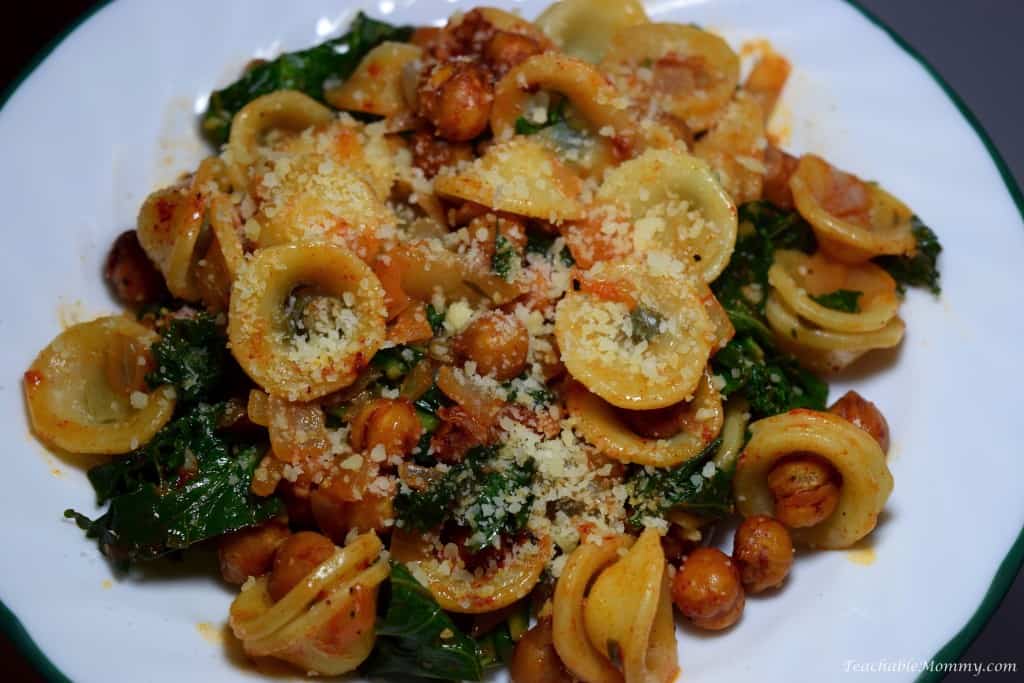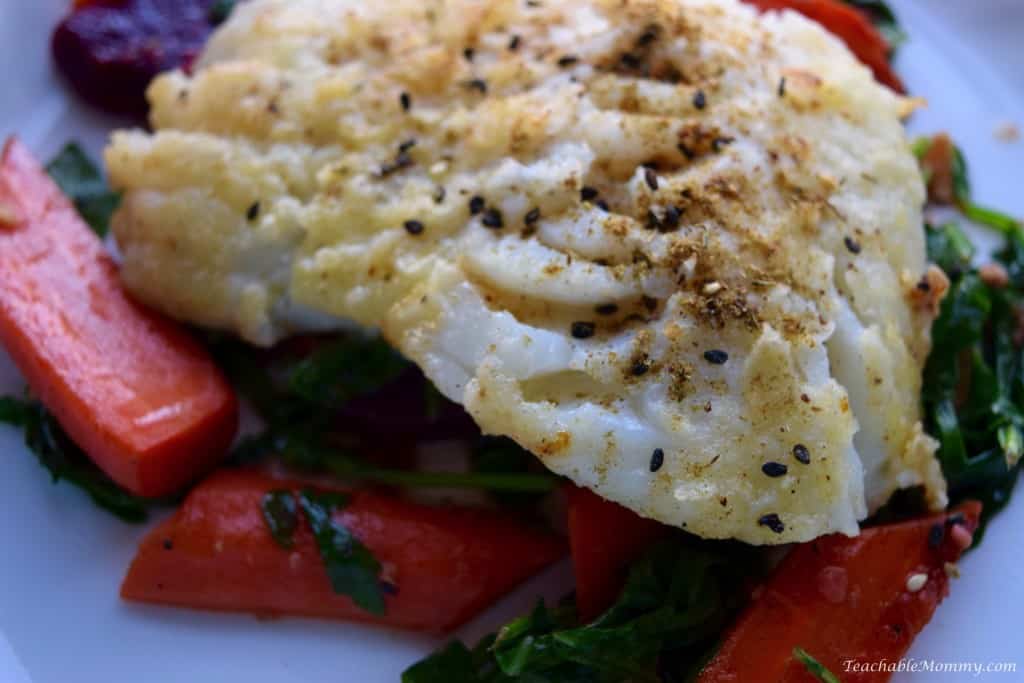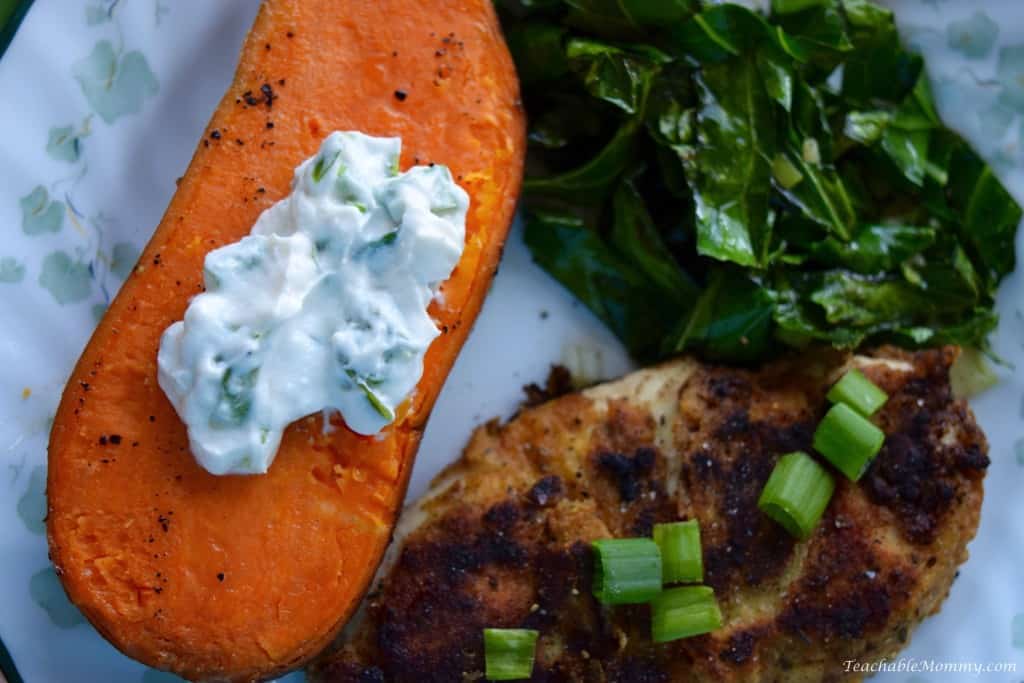 Not too shabby right? They look just like the recipe card pictures and tasted great.
I think Blue Apron would be great have as a week night, bus mom saver. I'm not sure how many times I've realized too late in the day nothing is thawed and had to scramble to make dinner! Or, it would be great for a date night in with your significant other. My husband and I hardly ever cook together so this was a fun project to tag team. Everything turned out wonderful and we even tried foods we never had before, like collard greens with the Chicken Fried Chicken.
If you are looking for easy weeknight meals without any guess work, Blue Apron is for you! Sign up today to receive 2 free meals!
I received my Blue Apron order for free to try out the service. All opinions are my own. This post contains affiliate links.