Is it a pirate's life for you? Then you might want to listen up! In the Magic Kingdom at Walt Disney World, there is a super fun show called Captain Jack Sparrow's Pirate Tutorial where he picks kids to join his crew!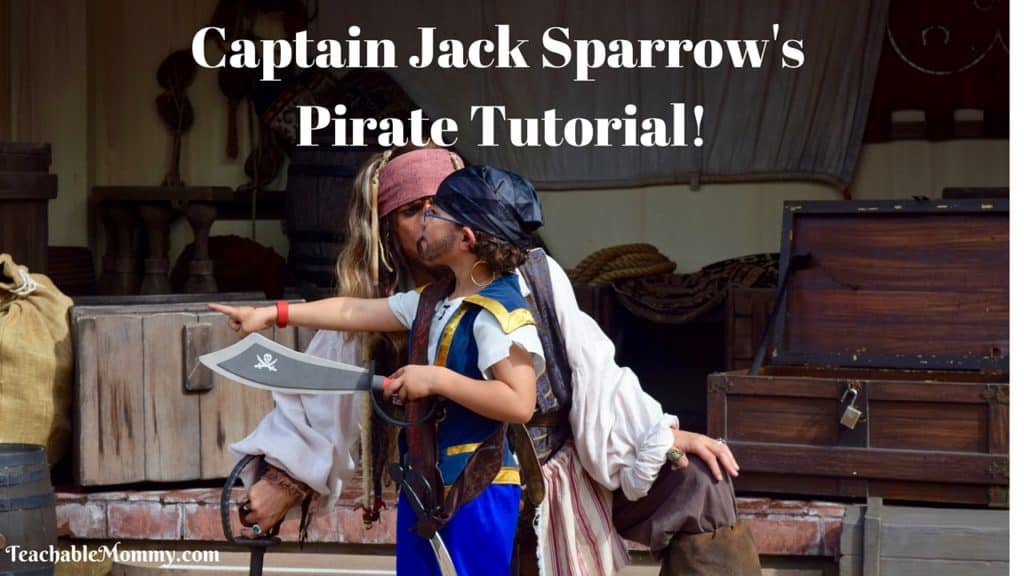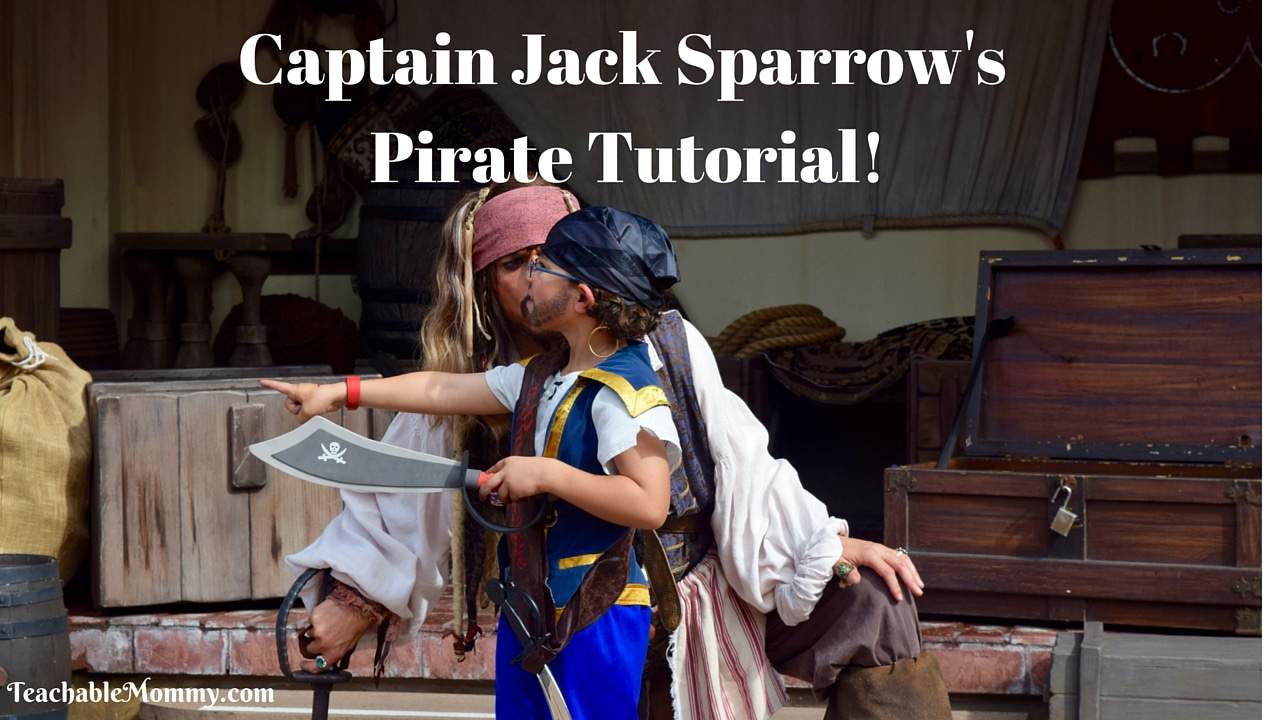 Four lucky kids are chosen to come up on stage and learn how to properly handle a sword. Then he asks all the kids in the audience to say the pirate pledge, making them honorary members of his crew.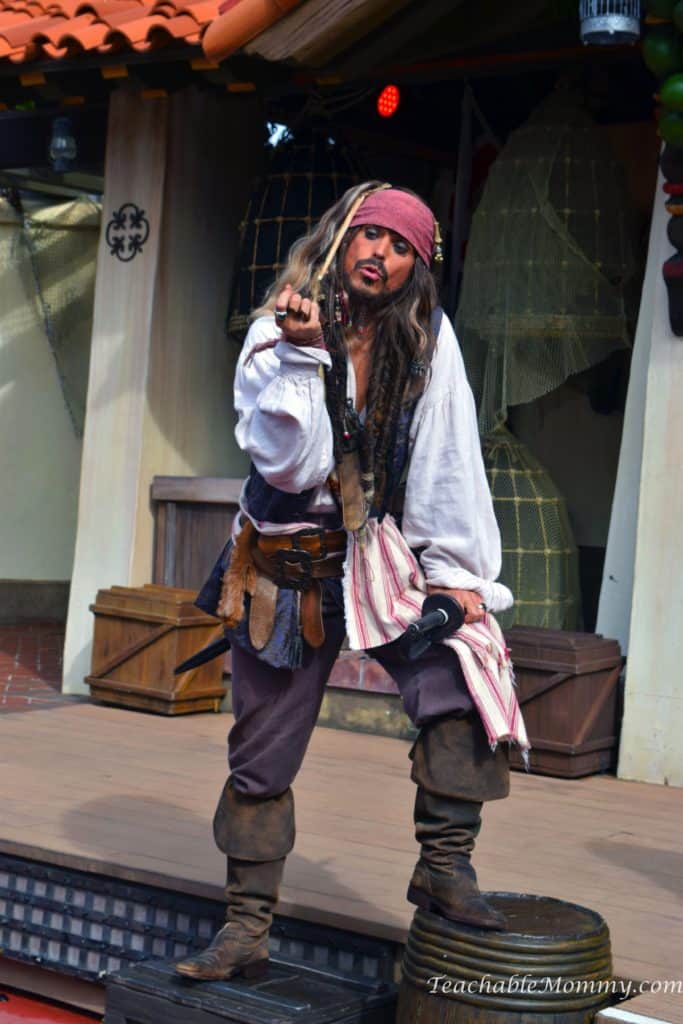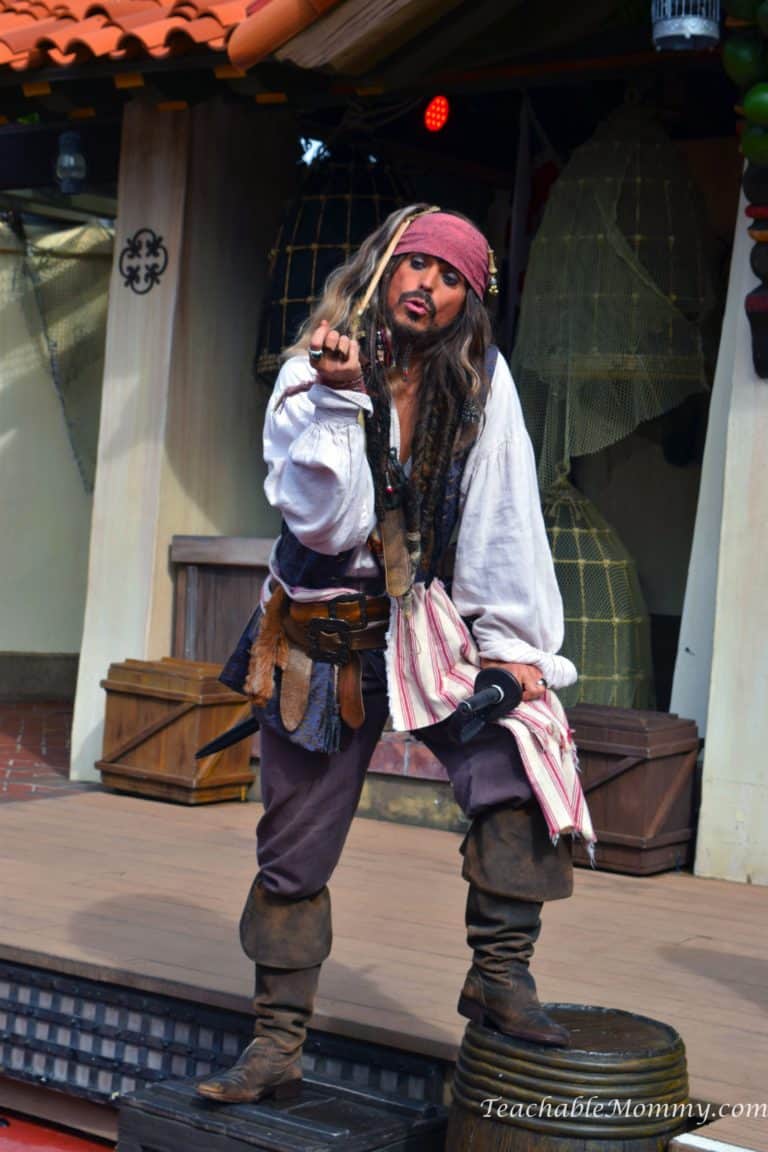 This is one of the shows we always make time for on our trips. It is hilarious! Before the show this time, we made our first appointment with The Pirate's League, think Bibbidi Bobbidi Boutique for pirates. He loved it and was dubbed Tom Sharkstank by the pirates.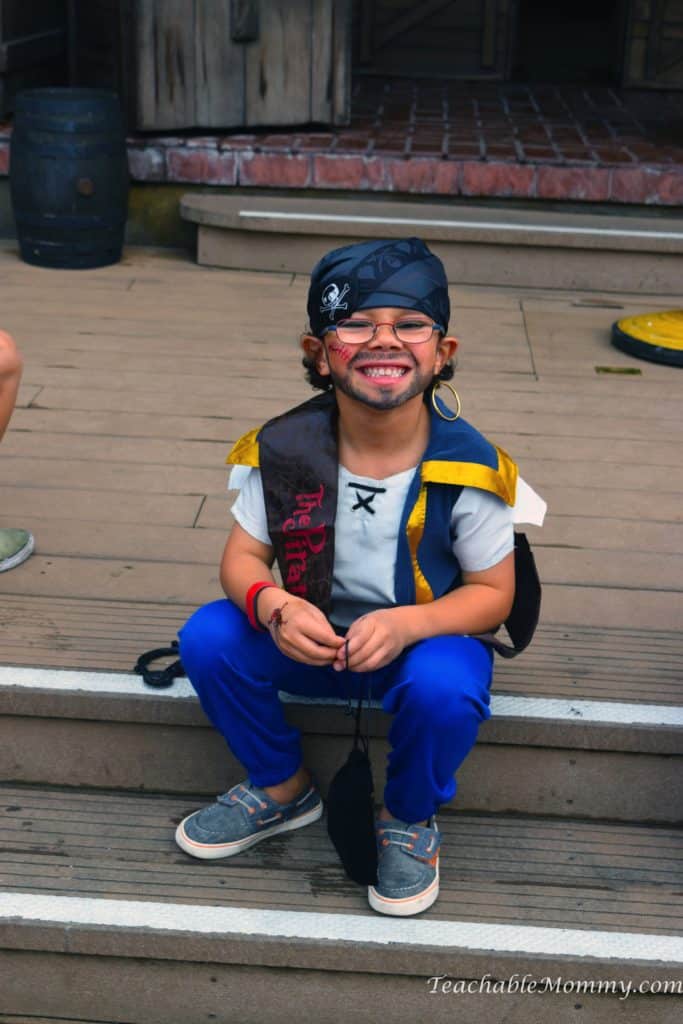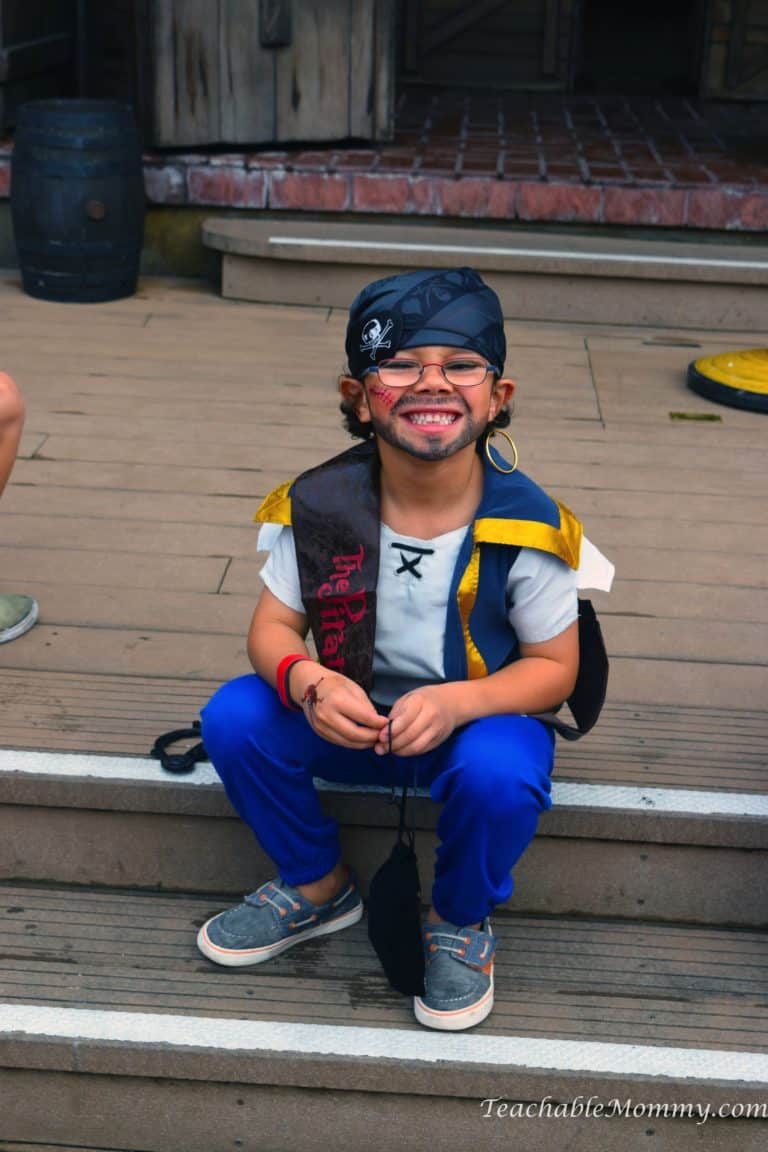 We must have had the luck of Calypso with us, because he was picked by the Captain to get on stage. So exciting!!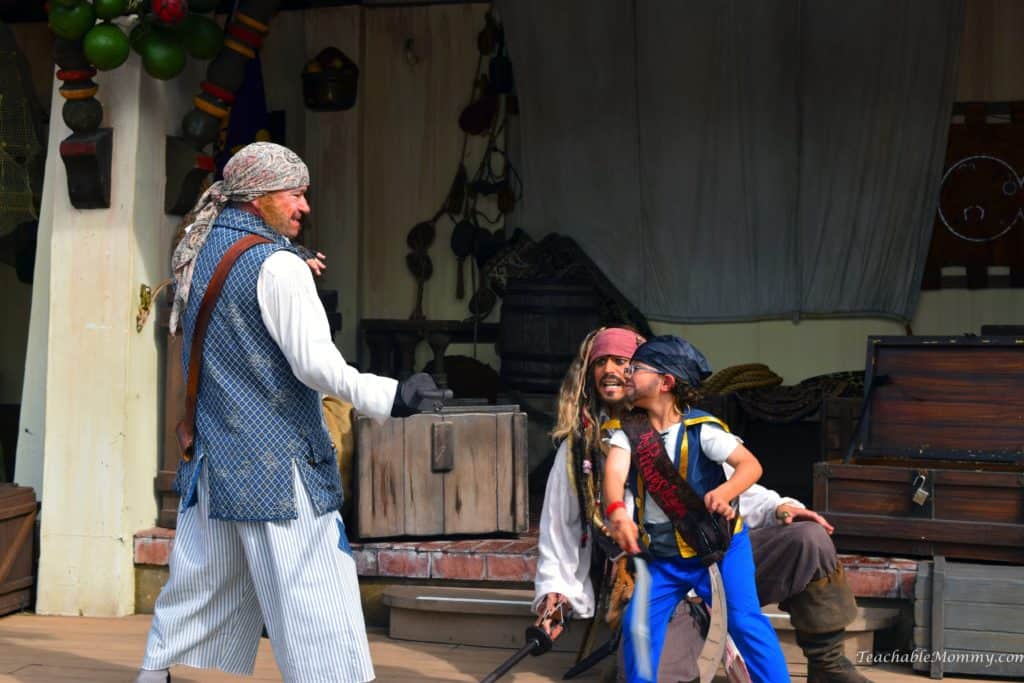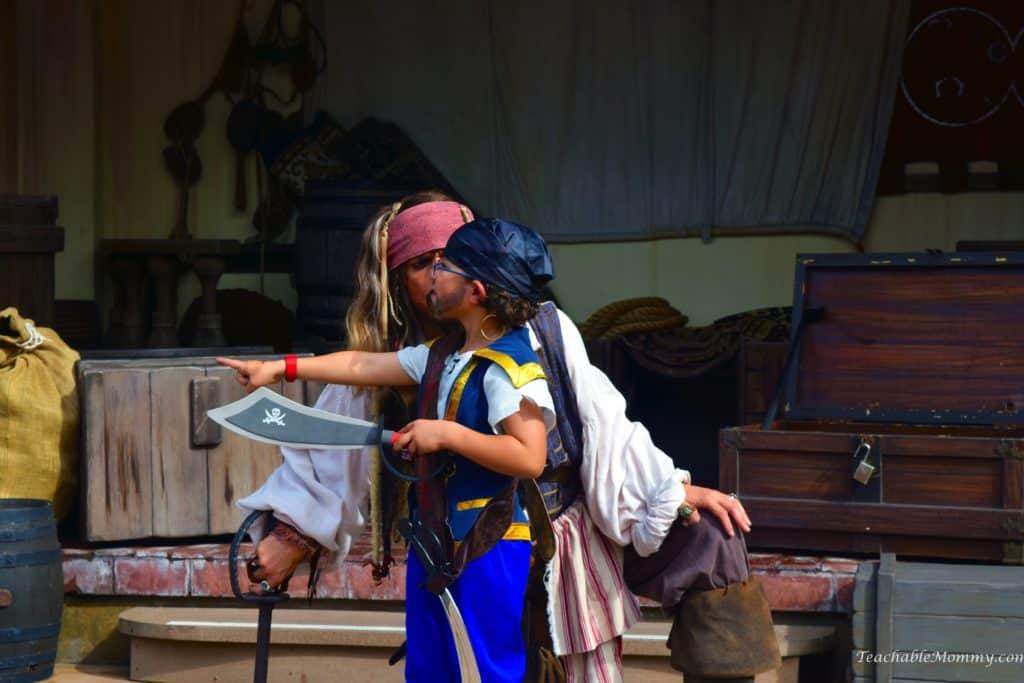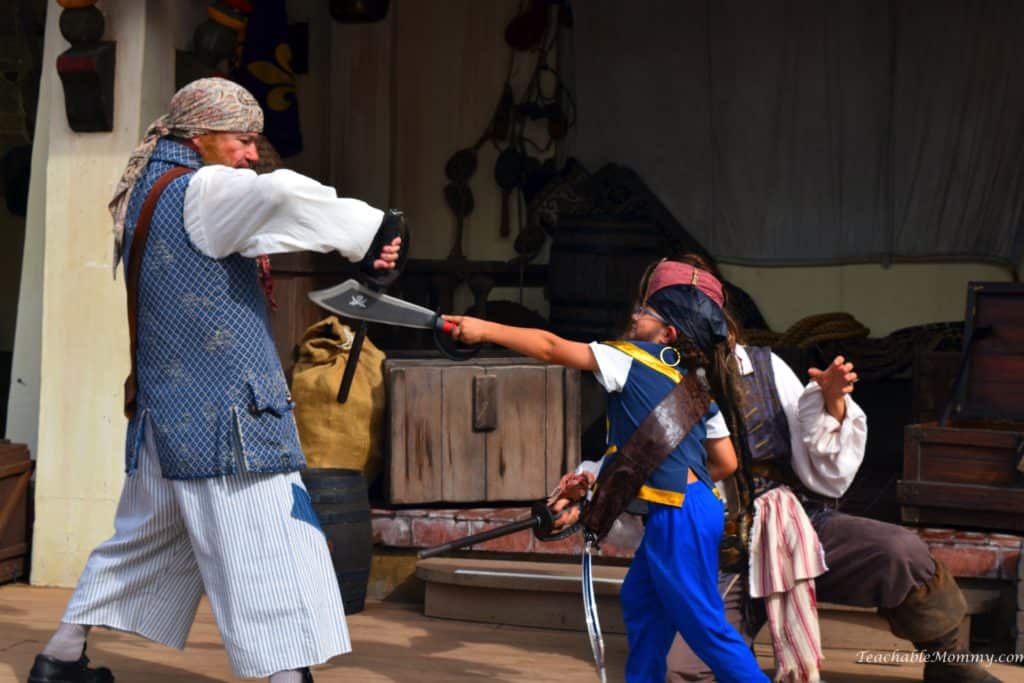 And even though Captain Jack made a comment about me, I still love him 😉
It is located right outside the Pirates of the Caribbean ride in Adventureland. Showtimes can vary, so always check your park map, My Disney Experience App, or ask a Cast Member for the next show.