I was almost driven mad with anticipation for Alice Through the Looking Glass. The original animated movie as well as the live action version are just so fun and colorful, like your imagination in high definition. The sequel is no different. This movie is whimsical, full of fancy, excitement, action, and some important messages for the viewers. I walked away deep in thought about what it meant to me. So instead of my usual movie review, I'm sharing: 5 Things Learned From Through the Looking Glass.
Time is not money. Nor a thief out to get you. Time is a gift.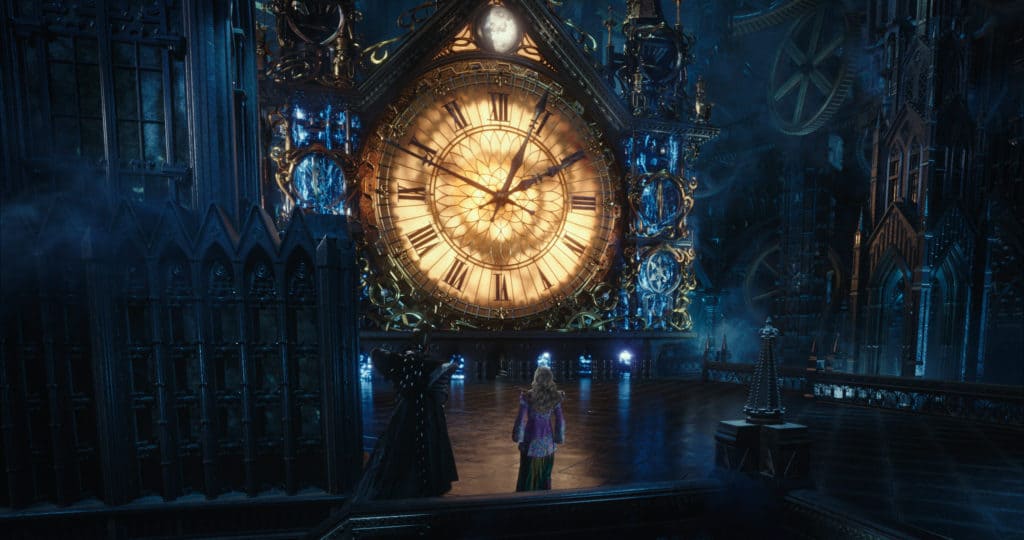 The major theme of this movie is Time. He is a person, he is a thing, he is Time. Although usually portrayed as a villain both in our lives and in the movie- time steals from you, running out of time, time is not kind- he ended up teaching us all a valuable lesson. Time is not bad. He is a constant presence and what we choose to do with time is what is important. Time is a gift, if we use it properly.
Family is important. You only get one.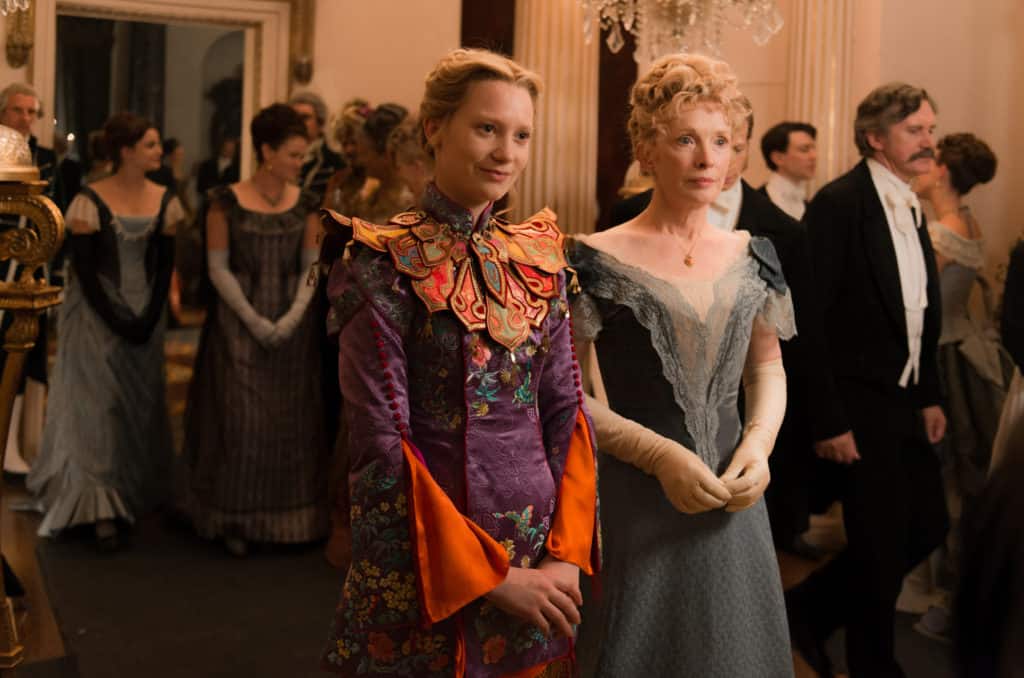 During the story we learn a lot about the history of the Mad Hatter and both Queens. Alice must also come to terms with what is important to her and save her own family. Despite everything, the ups, downs, and sideways moments, family is family. You only get one and you must treasure it no matter what.
A dream might be more real than you think.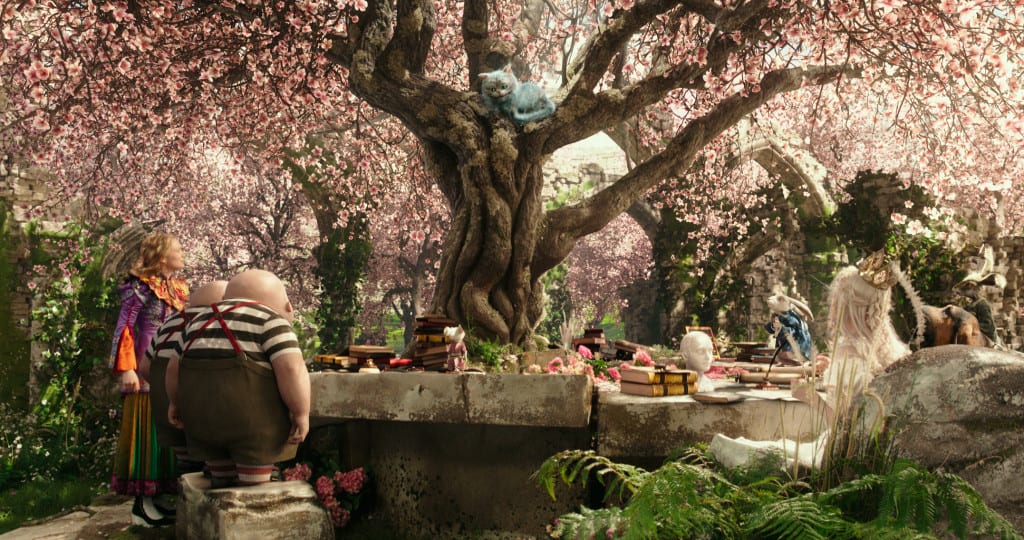 This point is made at the end, when Alice bids farewell to her friends. It is comforting to think that maybe our dreams are a little more real and reality a bit more dreamlike than we might think. See more on my reaction to this below.
Just because our children do not do things our way doesn't make them wrong.
Alice's mother asks her why she must always be so headstrong. Something I've been asked myself a lot. Her mother might not like it or even agree with it but Alice is who Alice is meant to be. Likewise the Hatter is not like his father. His father thought hatting a serious business, judging his son's abilities and personality accordingly.
As a parent we need to be cautious about how we treat our children's ambitions. Just because it isn't "right" to us does not make it wrong.
You can't change the past. But you can learn from it.

To save the Hatter, Alice steals from time in order to travel into the past. He warns her you cannot change the past only learn from it. It takes her a few times, but she finally understands. And what a great lesson for us all to grasp. I think everyone is guilty at least once in their lives wishing they could go change the past. But we can't, so instead of dwelling on it, we should take the lessons it taught and use them to make the present and future better.
I'm reminded of other sage Disney council "The past can hurt, but the way I see it you can either run from it, or learn from it."
What age should my child be to see this movie? We took our 6 and 10 year olds. My daughter has read both books and the pair of them have seen the movies. I think overall the storyline and nuances might go a bit over the head of the younger kids. There are dark, jump out at you moments which made both kids start. Throughout the film, lighthearted scenes are found, whether it is the curious talk of the Tweedles or the giggles from our friends at the tea party. The movie has some sad times too, that my son knew were sad while my daughter cried like I did.
Both kids enjoyed watching the movie and want to see it again. If your child was able to sit through and enjoy the first Alice in Wonderland then I think you should be good to go. As for the scarier moments, watch out during the story of what happened to the Hatter's family as well as during her time travel back to that point. My son also jumped with scenes inside Time's castle when his Seconds turned a little cranky.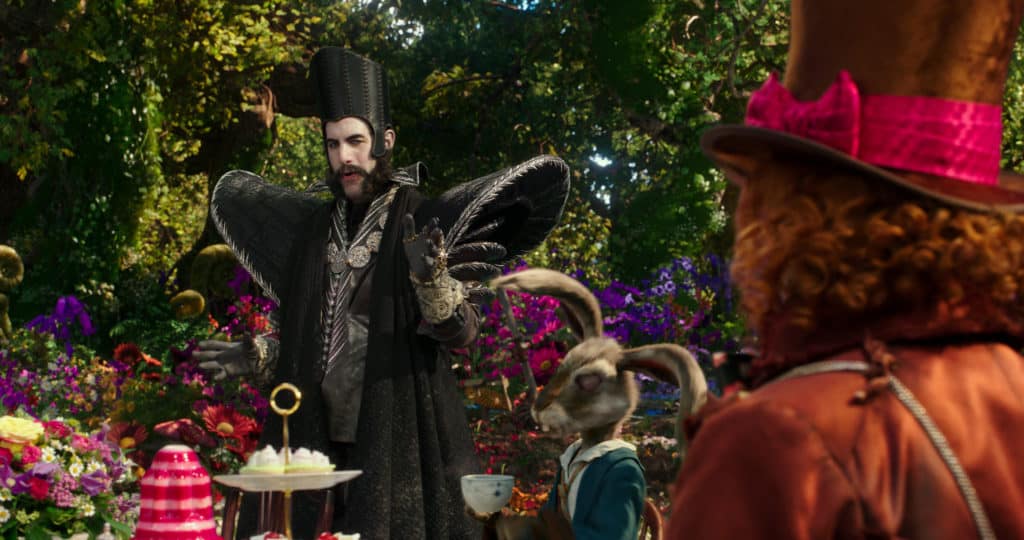 Absolutely loved the Tea Party with Time.
Why is it you wait for no man?
Confession: I had an ugly cry at the end. Now to be fair I usually tear up in a Disney movie. They just know how to get you right in the feels. Sometimes I don't expect to get emotional, looking at you Guardians of the Galaxy, but this one gave me a strong feeling that it would happen. The final scene between Alice and the Mad Hatter got me good. I think it may have been a combination of the saying goodbye to a favorite character and the fact of what was said. If you have ever lost someone you loved deeply, this will get you. Tearing up just thinking about it!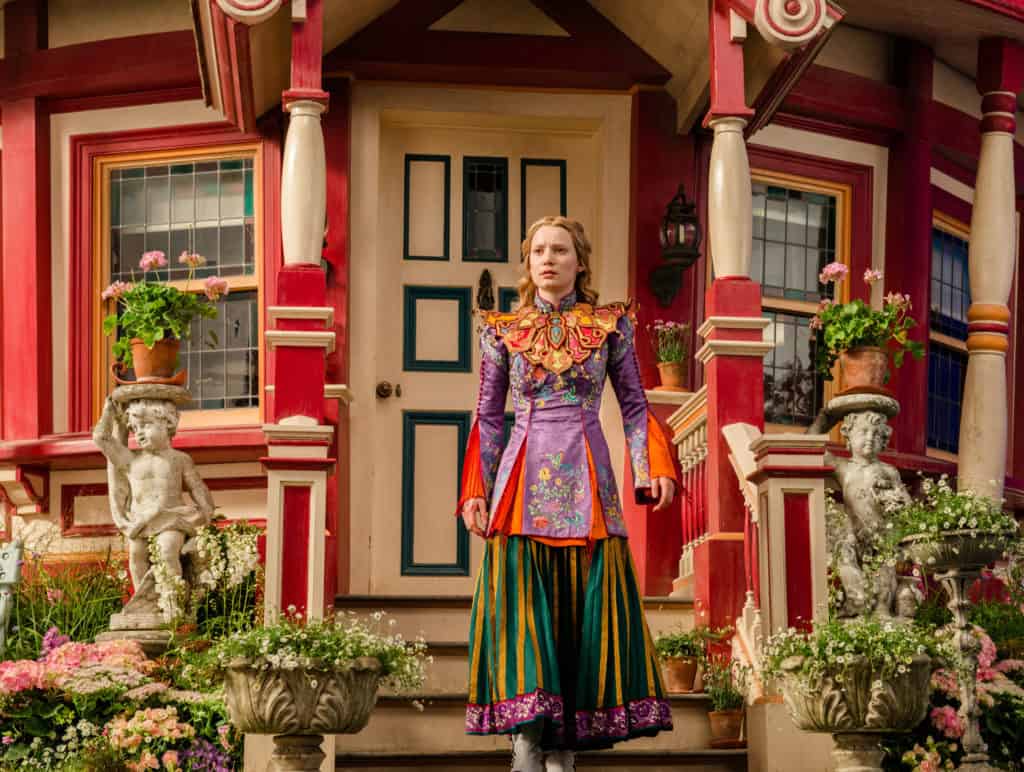 For more Alice Through the Looking Glass fun download these Free Printables!
Alice Through the Looking Glass is in theaters May 27th 2016!