Kicking off Saturday June 4th are the Disney Store Summer Play Days 2016! This fun and free event goes on all Summer long and bring Disney magic to life through various activities each day. We have participated in these for the last 2 Summers. The kids earned pins for their lanyards each week they went to visit the store.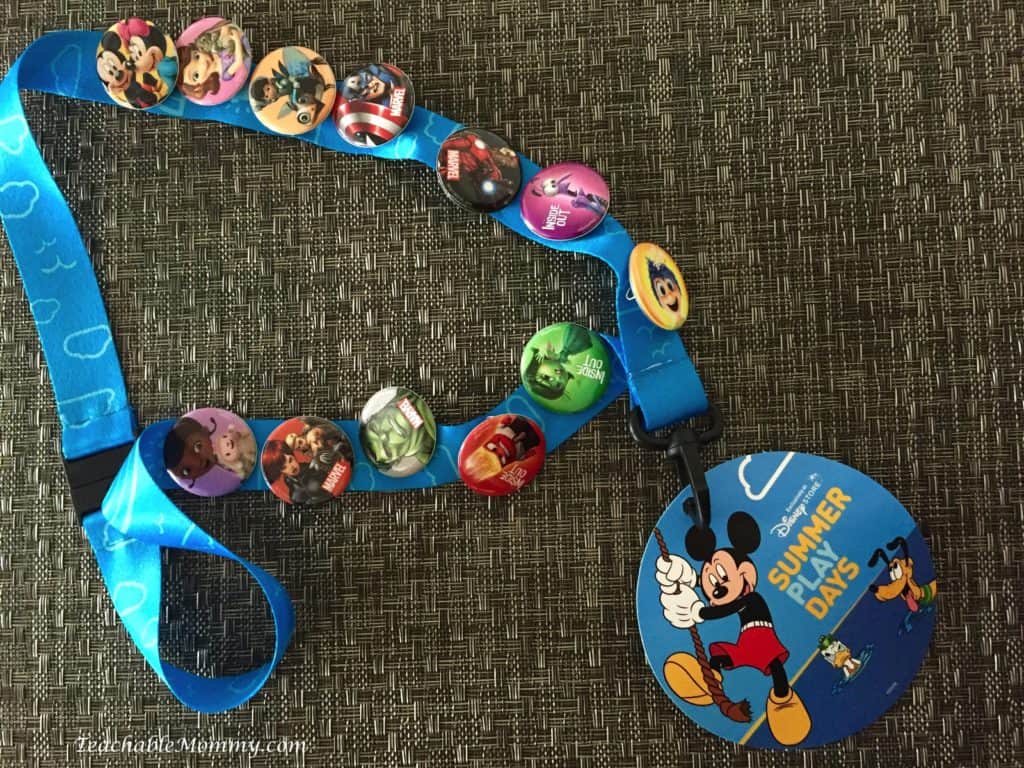 This year, instead of pins, children get a new Tsum Tsum wristband each week. New bands are released each Wednesday. The big kick-off for the 2016 Summer Play Days is happening this weekend with a Finding Dory Coral Reef Party!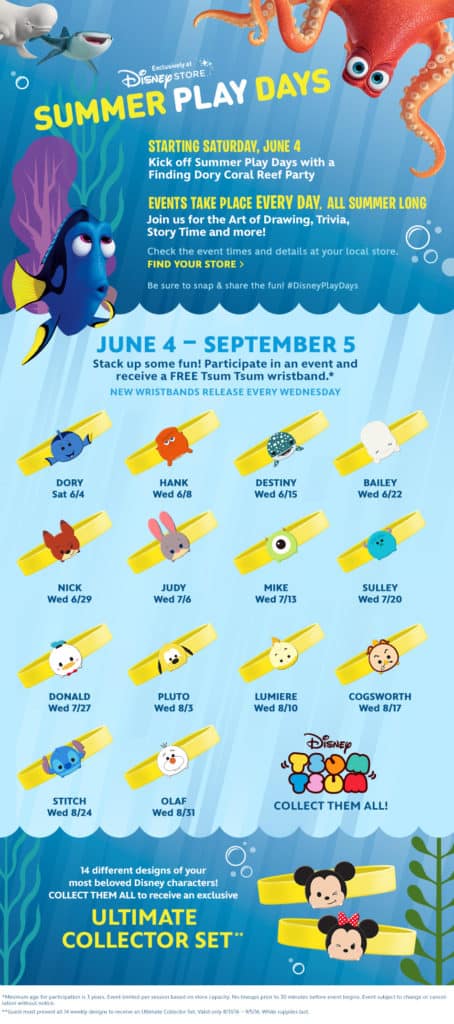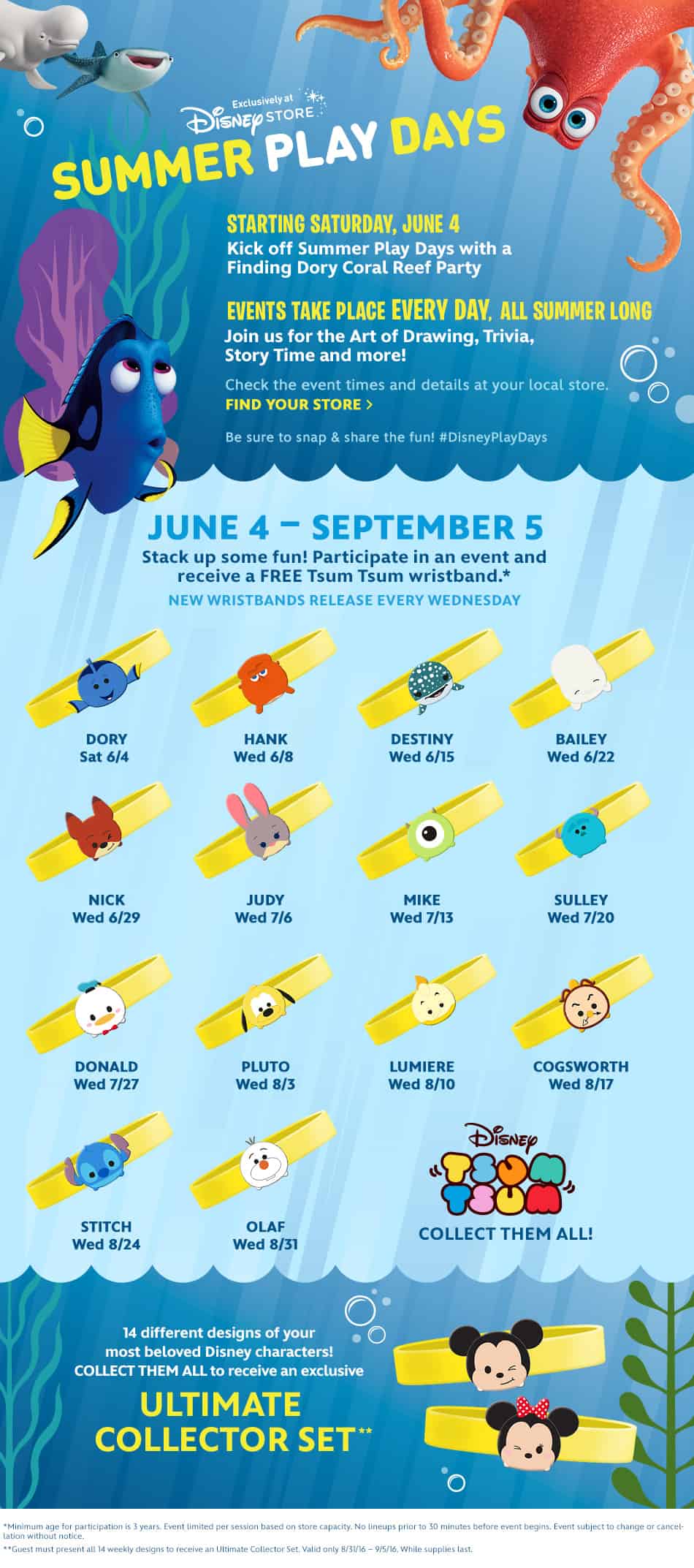 These play days are super fun, we all enjoy our time at the Disney Store. The cast members make it a truly awesome experience for all the kids. Visit DisneyStore.com to find a Disney Store near you or contact your local store for event times.
I'll be sharing more free things to do with your kids this Summer next week!