One of our holiday traditions is decorating sugar cookies as a family. This year I wanted to try my hand at making my own dough despite my mother telling me that it is impossible to make good sugar cookie dough. "They will just turn out hard like a hockey puck!" So like any good daughter, I took that as a challenge to prove her wrong. Not only was I going to make my own dough, but I was going to make them gluten free too. How do you like them cookies mom?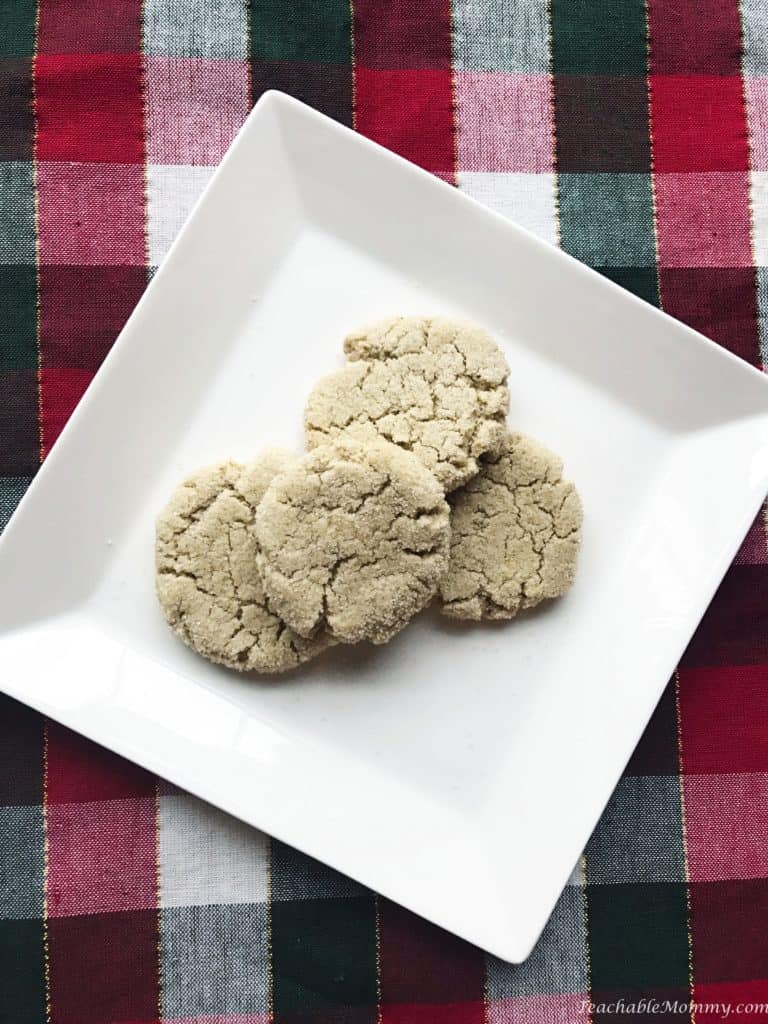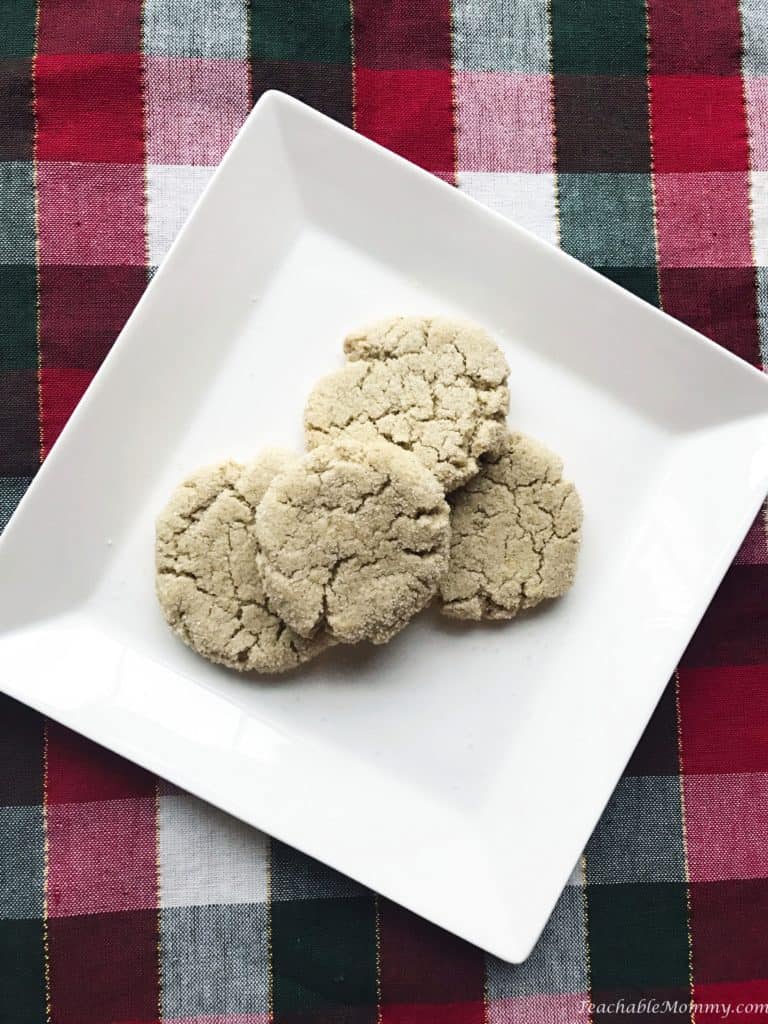 I was a little nervous I won't lie. The dough tasted great but what about after baking? Well, I am happy to report these really are the best gluten free sugar cookies I've ever had. I hope you like them too!
Gluten Free Sugar Cookies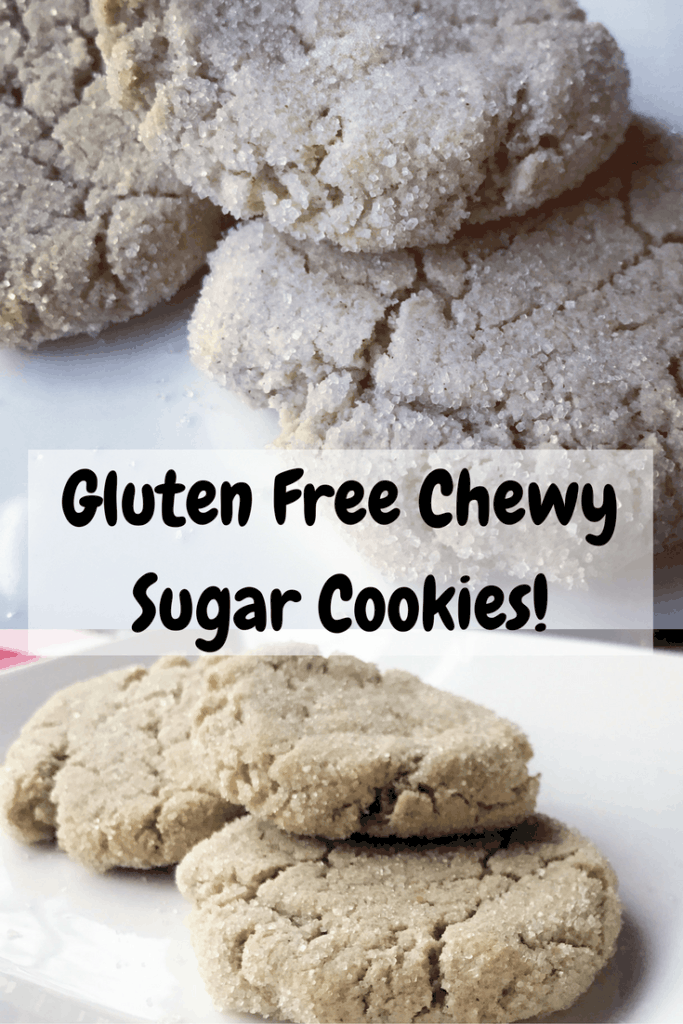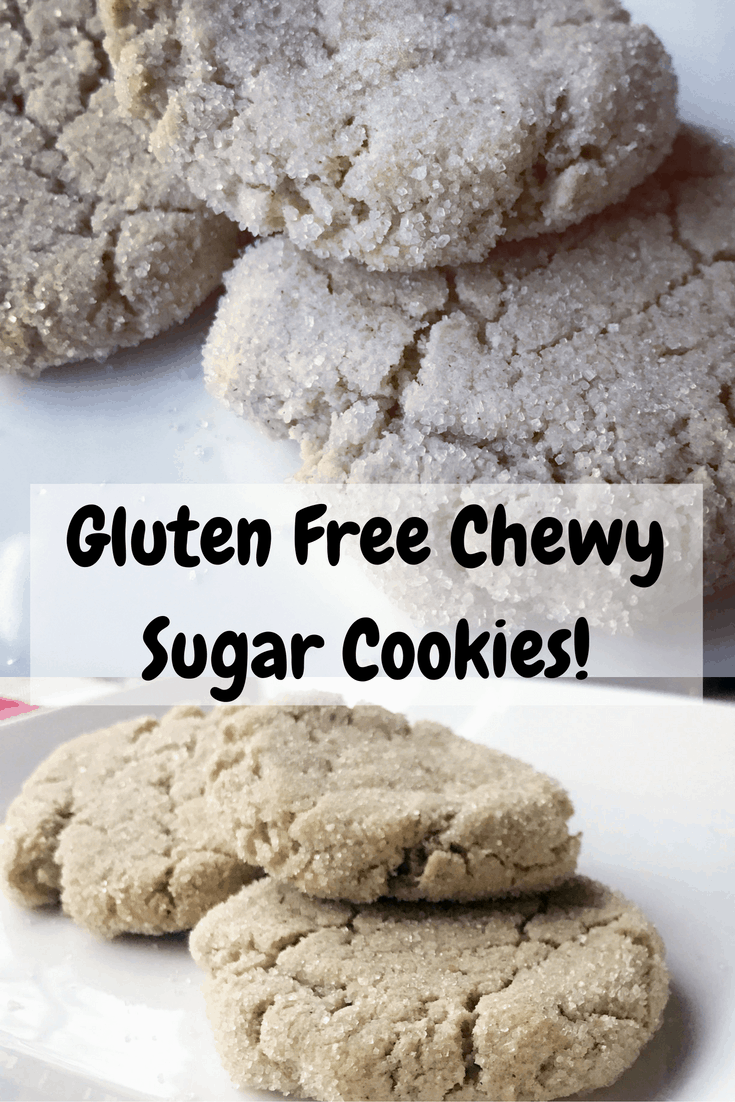 Ingredients:
1 Large Pete and Gerry's organic egg
1 Tsp baking powder
1/2 Tsp baking soda
2 Tsps organic cornstarch
2 1/4 Cups gluten free all purpose flour blend (I use "heritage blend" which is a one for one substitute)
2 Cups organic sugar -divided into 1 1/2 cups and 1/2 cup
1/2 Tsp salt (I used freshly ground himalayan salt)
2 Tsps vanilla extract
2 oz cream cheese (cut into pieces)
6 Tbsps unsalted organic butter
1 Tbsp organic milk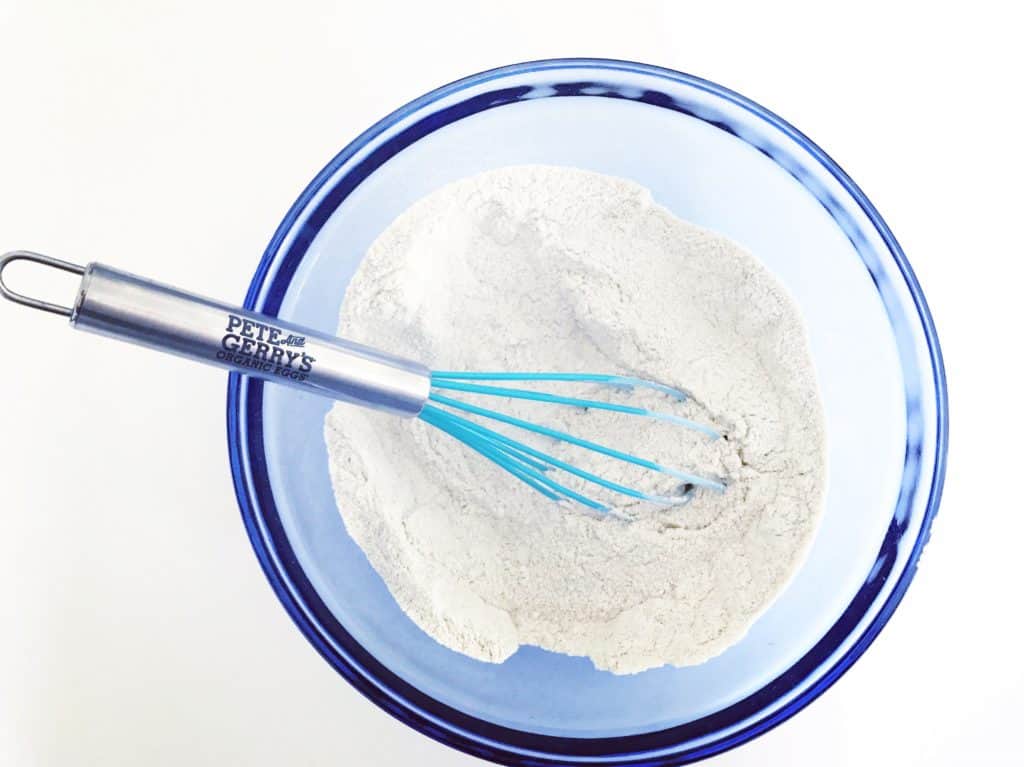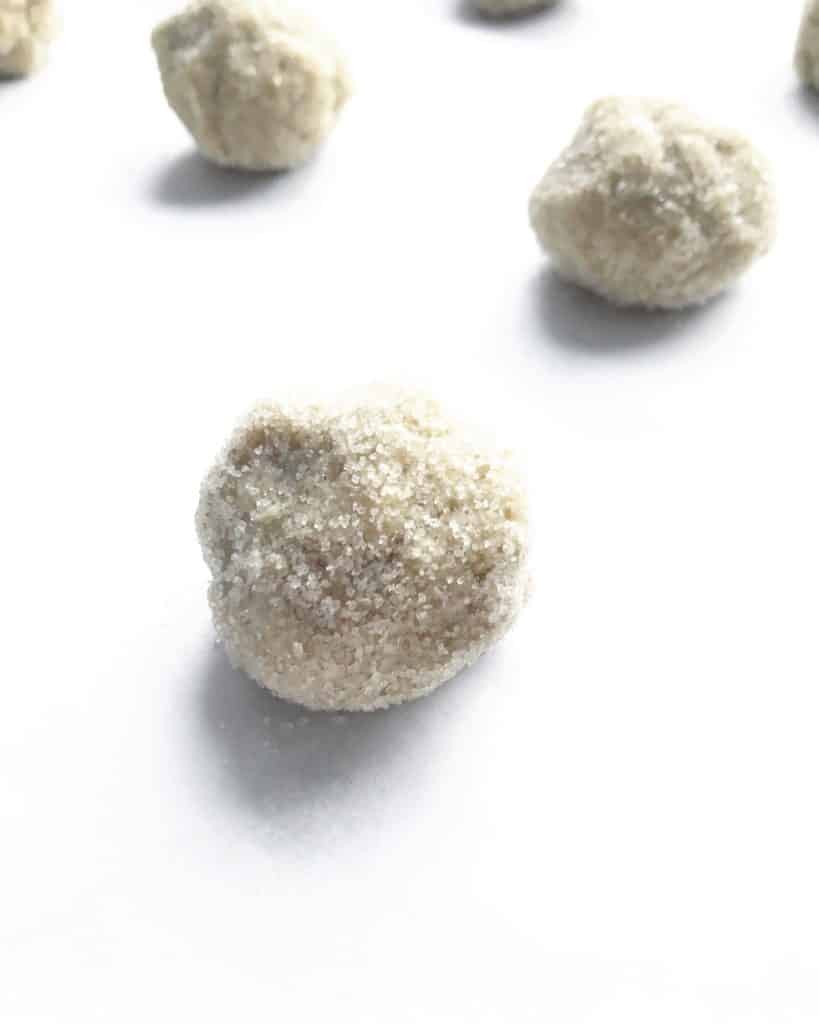 Directions:
Whisk together flour, baking soda, baking powder, salt, and cornstarch.
Mix together 1 1/2 cups of sugar, cream cheese, and melted butter. Once most lumps are gone, add in milk, egg, and vanilla.
Slowly add in the flour mixture to sugar mixture. Mix until everything is thoroughly combined.
Refrigerate dough for at least 30mins.
Preheat the oven to 350
Line your cookie sheet with parchment paper
Using either your hand or a spoon, roll the dough into about 1 inch thick balls.
Roll the balls in the other 1/2 cup of sugar.
Place on cookie sheet, and flatten.
Bake for 11-14 minutes depending on oven. You do NOT want to over bake these. In my gas oven, at about 12 minutes ,the toothpick came away clear and the centers were still a little soft.
Cool for 5 minutes and store in an airtight container.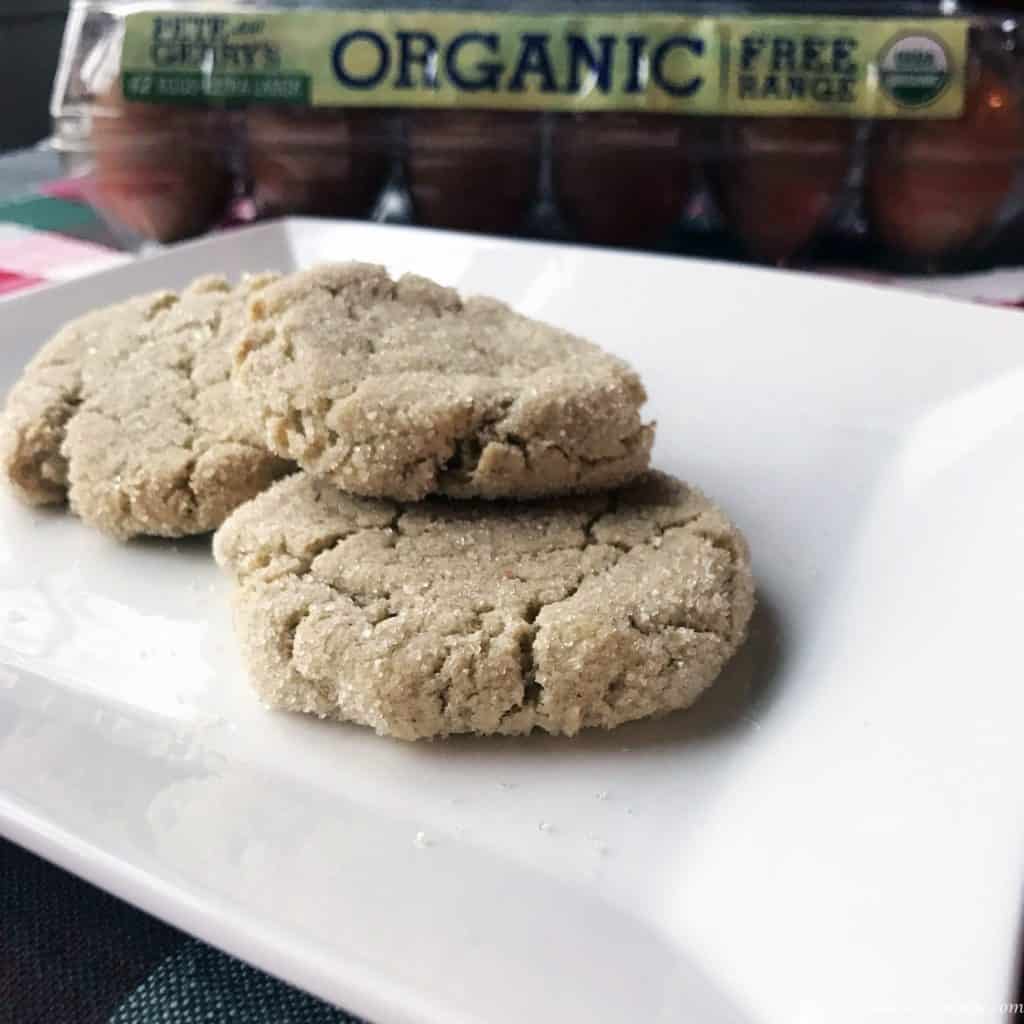 When it comes to baking during the holidays you know like I do ingredients matter. One wrong move and no one at the family gathering will let you forget it. You used margarine instead of real butter? You know Aunt Sally can taste the difference. SHAME!
Ew gross! That was an example. Never use margarine!
So if you look at my lovely ingredient list again you will see I said Pete and Gerry's Organic Eggs. Why so serious about the eggs? Well, Pete and Gerry's eggs are not only delicious and versatile for a variety of recipes but they are packed with 13 essential vitamins and minerals, high-quality protein and healthy unsaturated fats and antioxidants. These eggs are produced without antibiotics, hormones, pesticides, GMOs, or animal byproducts. That makes Pete and Gerry's Organic Eggs the perfect pick for your family.

Click here to find the store near you where you can pick up these delicious eggs.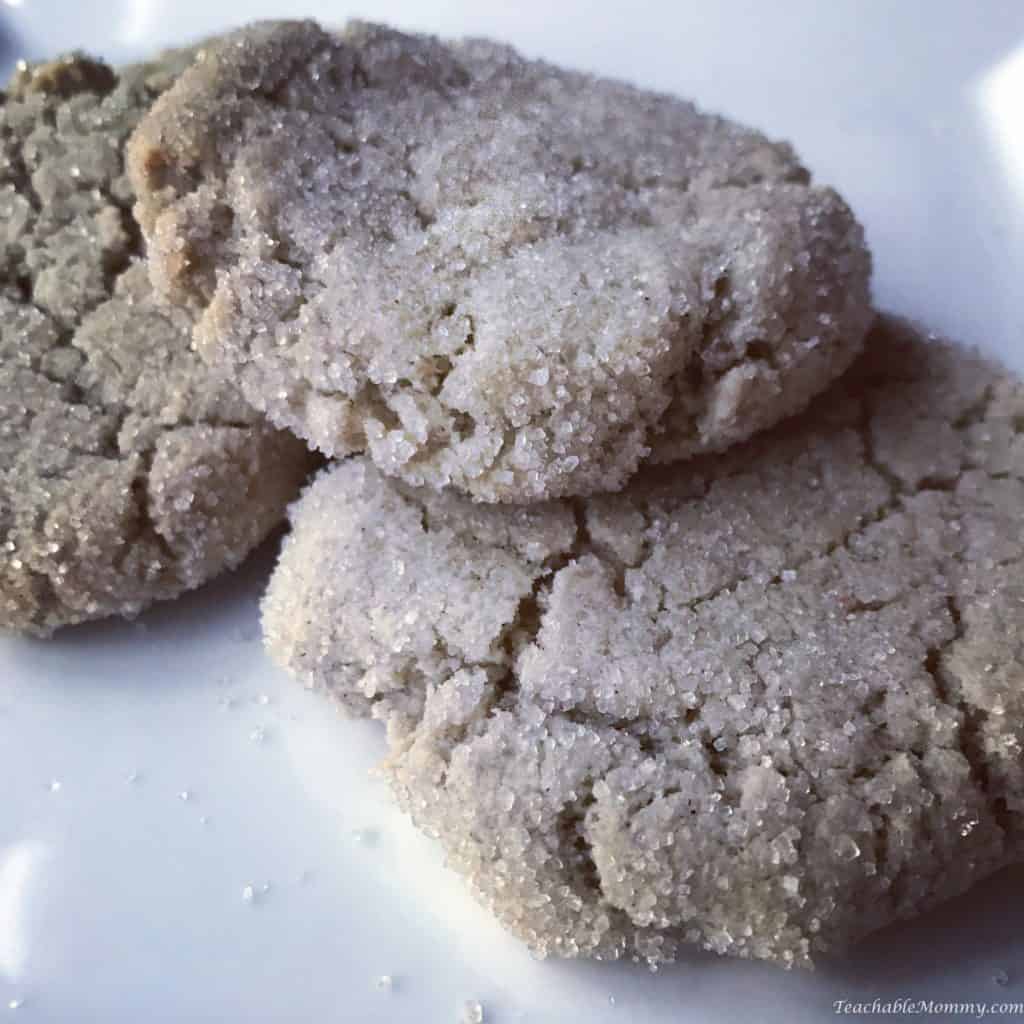 Leave a comment below with your favorite holiday recipe and be entered to win 2 free product coupons!
This post is sponsored by Pete and Gerry's. All opinions are my own. And don't eat raw cookie dough because people don't want you to have any fun.