My Star Wars heart is bursting! The Han Solo Star Wars has officially begun principal photography! The untitled story is slated to hyper jump into theaters May 25, 2018! All the exclamation points!!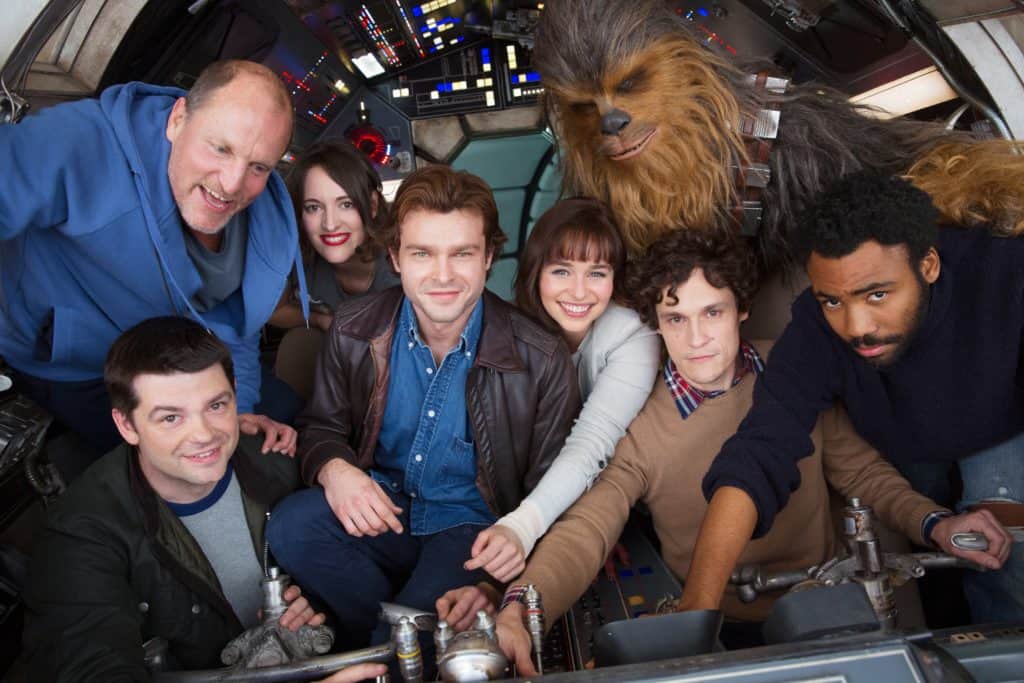 HAN SOLO – SMUGGLER. SCOUNDREL. HERO.
A NEW STAR WARS STORY BEGINS
Here is what we know so far a.k.a. the official press release:
The adventure-filled past of the iconic scoundrel and everyone's favorite Wookiee is going before cameras this month when principal photography on the untitled Han Solo Star Wars Story officially began February 20th at Pinewood Studios, London.
The movie will explore the duo's adventures before the events of Star Wars: A New Hope, including their early encounters with that other card-playing rogue from a galaxy far, far away, Lando Calrissian.
Phil Lord and Christopher Miller are directors co-piloting the movie, with a cast that includes Alden Ehrenreich as Han Solo, Woody Harrelson, Emilia Clarke, Donald Glover as Lando Calrissian, Thandie Newton, and Phoebe Waller-Bridge, with Joonas Suotamo as Chewbacca.
"Watching such inspired people from all over the world, with such unique voices, come together for the sole purpose of making art, is nothing short of miraculous," Lord and Miller said. "We can't think of anything funny to say, because we just feel really moved, and really lucky."
Will we see that infamous Kessel run? and who else is itching to hear Han say punch it?!