At Disney Social Media Moms Celebration we were treated to 8 minutes of the film, essentially the song "Belle." I said to my friends that day, if the rest of the movie is as beautifully spot on as this small part then it is going to be amazing. Now that I have seen it all, I can tell you it was just that. Amazing. I can't even stop gushing about it because it was that good. It was the homage to the original that every fan wanted, with some new that makes it an instant classic in its own right.
Beauty and the Beast- New Tale Instant Classic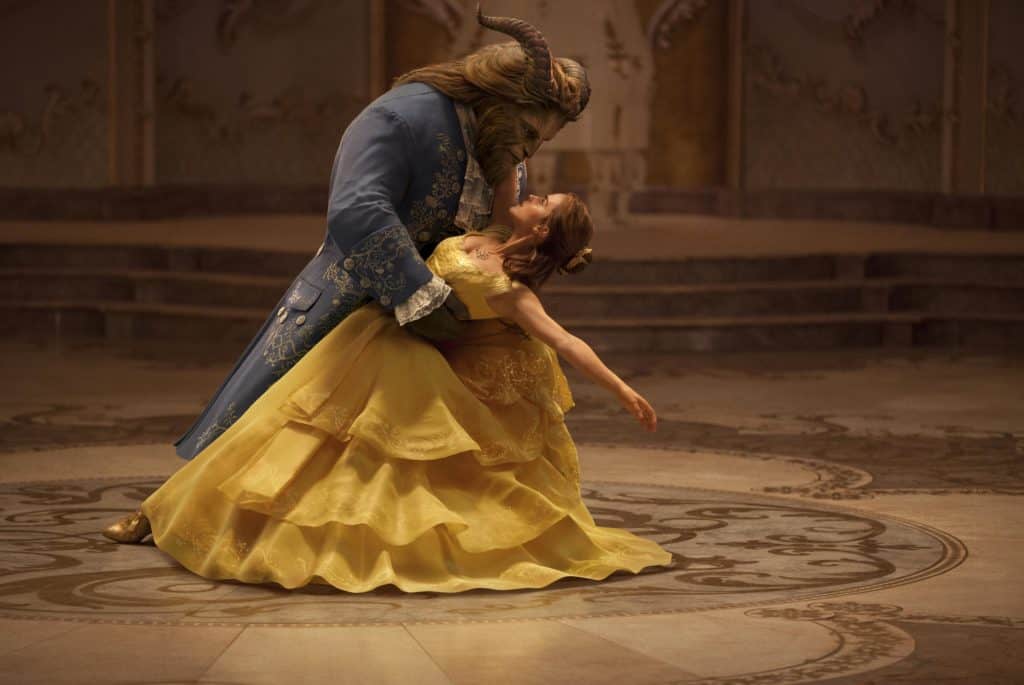 The Story, a Tale as Old as Time
In the village of Villeneuve, lives Belle, a smart, kind, and beautiful young woman who dreams of something beyond her provincial life. She is out of place in the small town and feels it more so than her animated counterpart. Gaston is very determined to marry her despite her outright refusal of his advances. Any girl in town would easily swoon over him but as a hunter he doesn't want his prey to fall so easily. Real charmer right?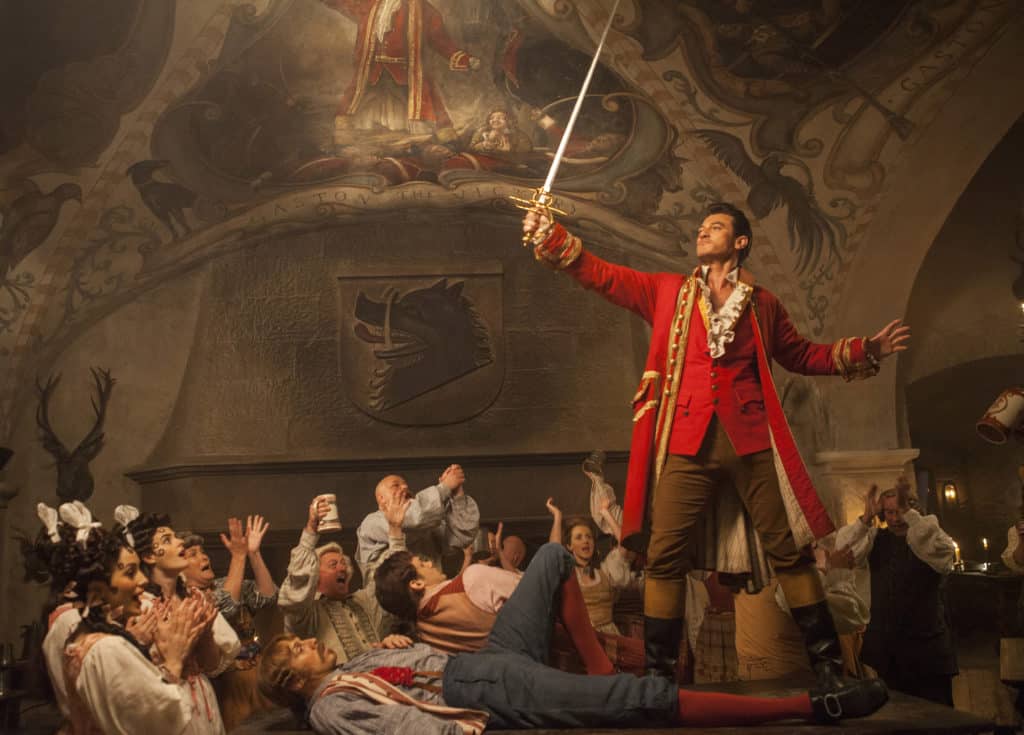 Spoiler alert she meets the Beast and through her sentence of staying there forever, learns that things are not always what they seem. She is a fearless girl. And that along with her intellectual prowess proves that she is just what was needed for the Beast. And we all know how it ends, and they lived Happily Ever After. How could you not? You get to be with Dan Stevens who looks like he was made to one day grow up to play the Beast in this movie. *Le sigh*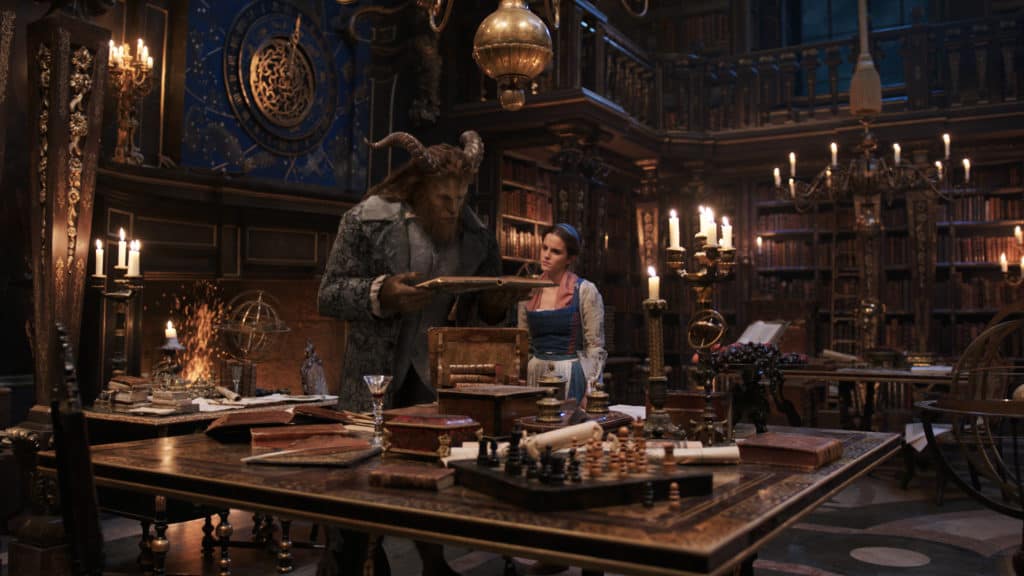 And the library? Swoon worthy. Belle's reaction to the library is exactly how I would react if anyone gifted me a massive library like this. So if anyone wants to give me one my birthday is next month. Just saying…
Character Development
I love that almost every main character had a little more something to their story. A je ne sais quoi if you will. But don't tell Gaston because he doesn't know what that means. We learn why the Prince was such a selfish, arrogant man. How Belle and her father ended up in a small minded town where women should not read books, especially without pictures. The servants in the castle are a loyal bunch with lives and dreams of their own.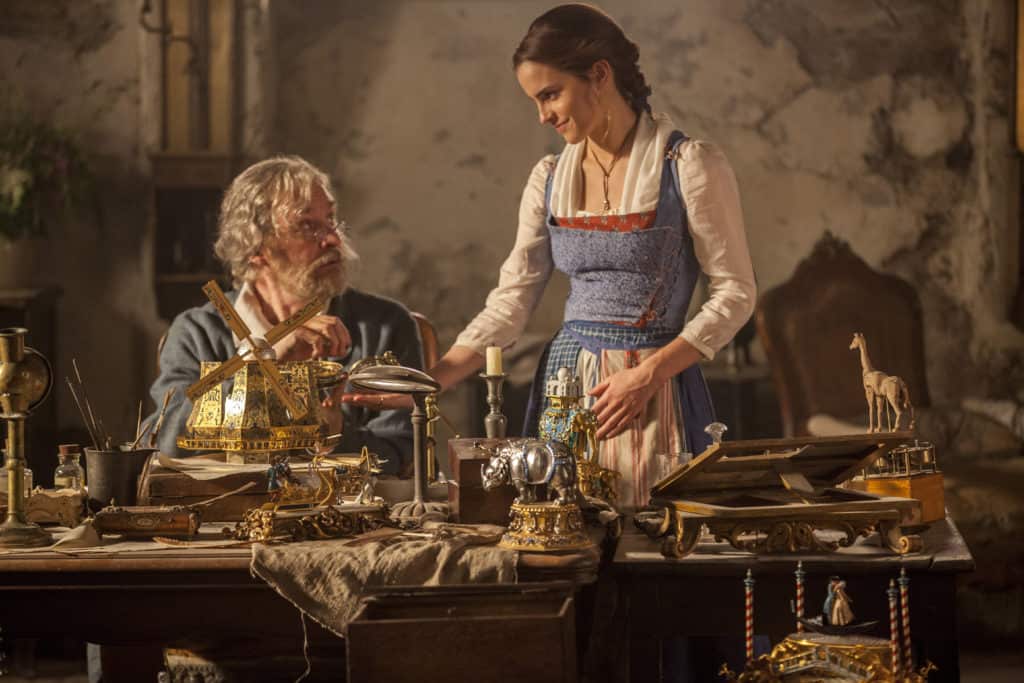 We also get to see the complicated relationship of Gaston and Le Fou. I always thought of Le Fou as being Gaston's main cheerleader albeit a super weird one. That is no different in this one. But we do get to see Le Fou in new light. Sure he wishes he could be Gaston, and maybe gets a little confused about his own feelings but he also struggles with the realization that he doesn't have to be a blind follower. Josh Gad was hilarious, I don't think they could've chosen a better Le Fou.
And Gaston? I thought it was going to be hard to dislike the guy, I mean it is Luke Evans we are talking about. However, Luke brought his A game and made Gaston into the beastly villain we all know him to be. Love him or hate him, my what a guy that Gaston.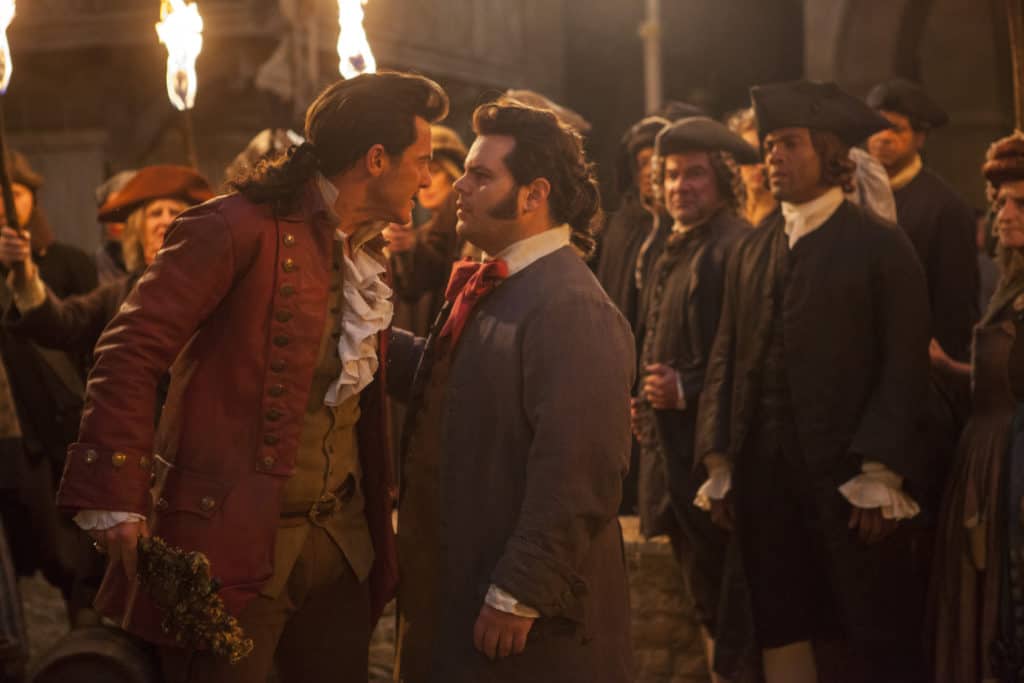 The Music and the Scenery
If I had to sum it all up: perfect, stunning, beautiful, wow.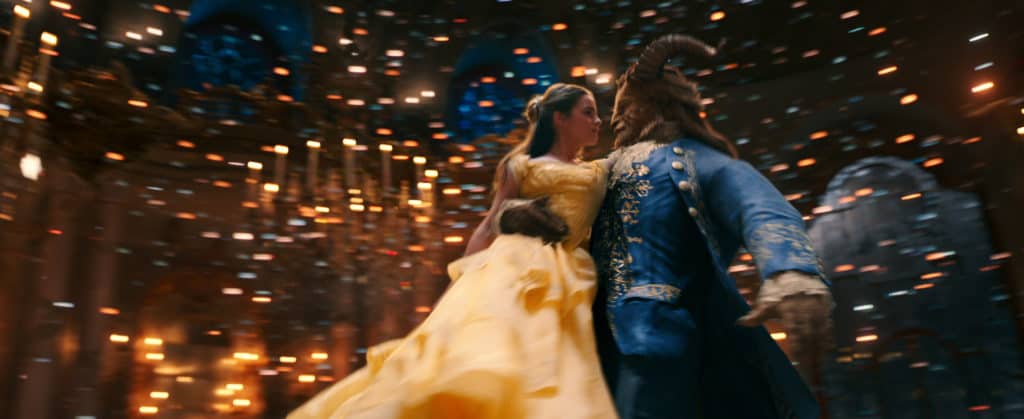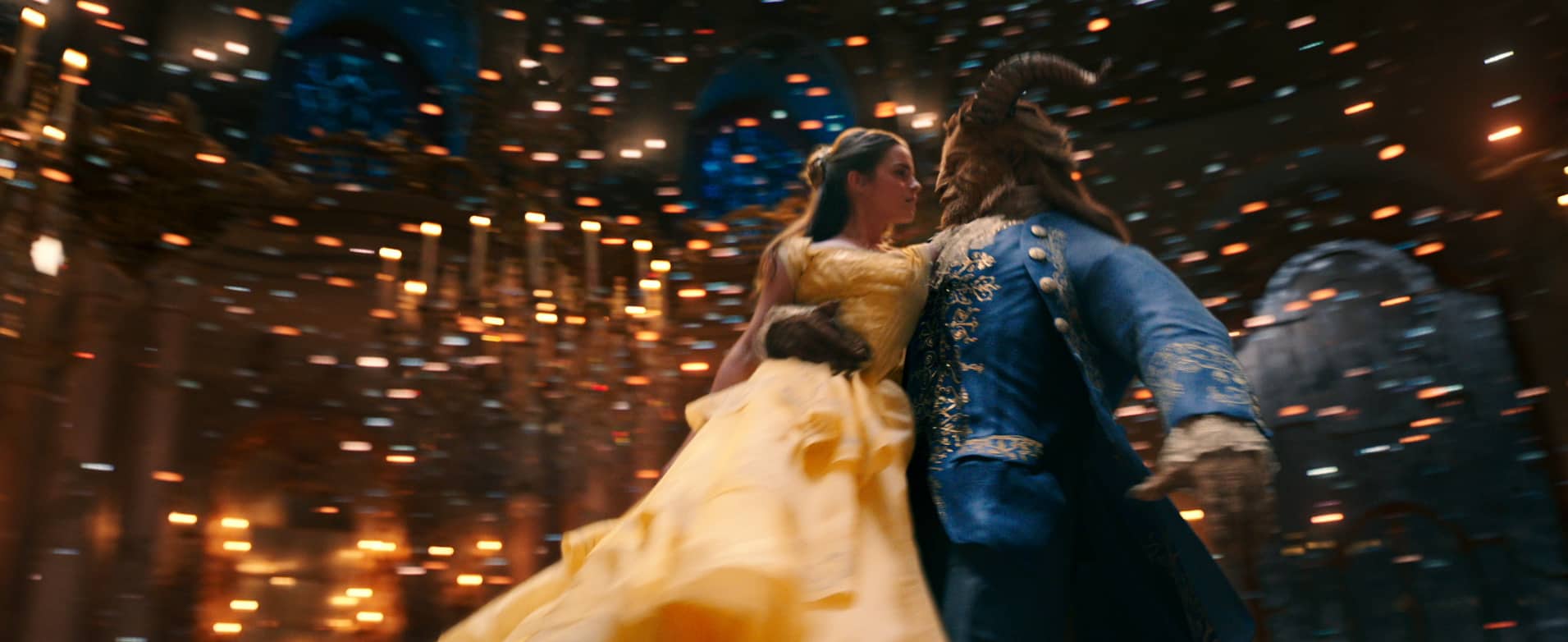 If this ballroom number doesn't get you misty eyed I don't know what will.
The original songs are what you want them to be, endearing, full of nostalgia, and a lot of fun. And the new songs by Alan Menken and Tim Rice help tell new parts of the story while still feeling somewhat familiar. I love that some of Howard Ashman's original lyrics from the songs "Gaston" and "Beauty and the Beast" which were not used in the animated version have been added back in to the film as well.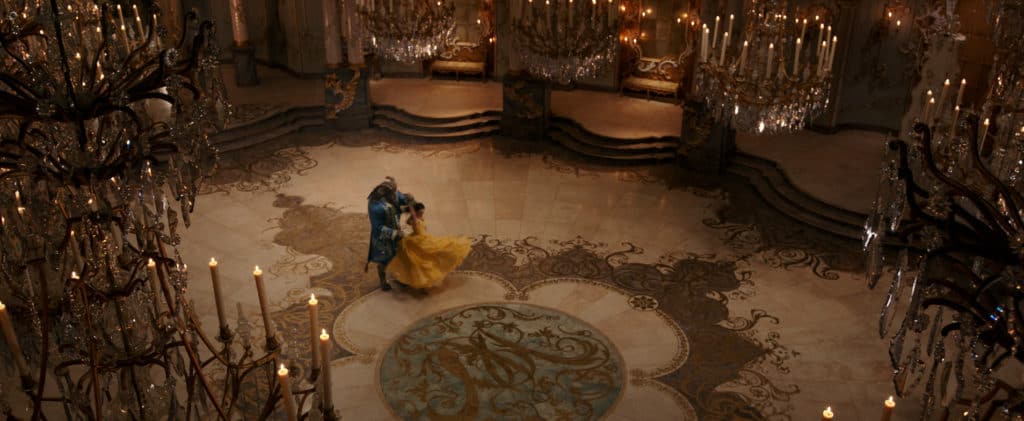 My favorite new song is "Evermore," performed by Dan Stevens as the Beast. We all know Beast was devastated letting Belle go. Even though it was the right thing to do didn't make it less painful. But we never saw his suffering. Just the sadness in his eyes when the villagers come to storm the castle. In "Evermore" Beast dives into his feelings of letting her go. As the audience, you really feel his anguish.
Dan has one of the most standout performances in the movie. Don't get me wrong, each actor did a phenomenal job and if I wrote about them all this post would be even longer than it is. He however had the added toughness of running an entire gamut of emotions. All while for the most part, being a Beast. He was selfish, harsh, emotionally stunted, lonely, reluctant, doubtful, kind, gentle, and loving depending on the part of the story. You could see it in his eyes and hear it in his voice. He is the Prince, he is the Beast.
Safe for kids?
I screened it yesterday with all adults and I can tell you a few jumped at the scenes when the Beast seemed to jump into them out of nowhere. If you are familiar with the animated classic then you know the Beast can be loud and even a little scary when he gets angry about her being in the West Wing. My recommendation is if your child saw the live action Jungle Book in theaters and did fine then they should be okay for this one too. My daughter is pumped to see it, she is 10. The 7 year old thought Jungle Book had too many "scary loud" parts and he wants to wait to see it when it comes out on Blu-Ray.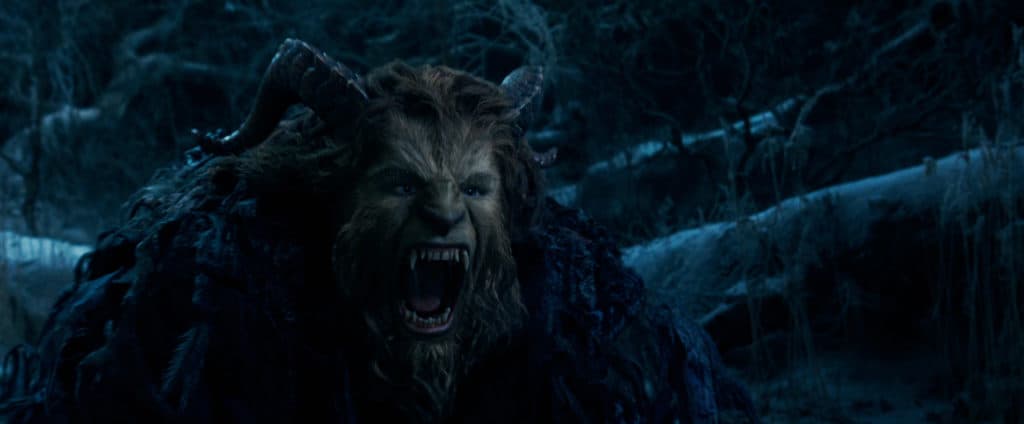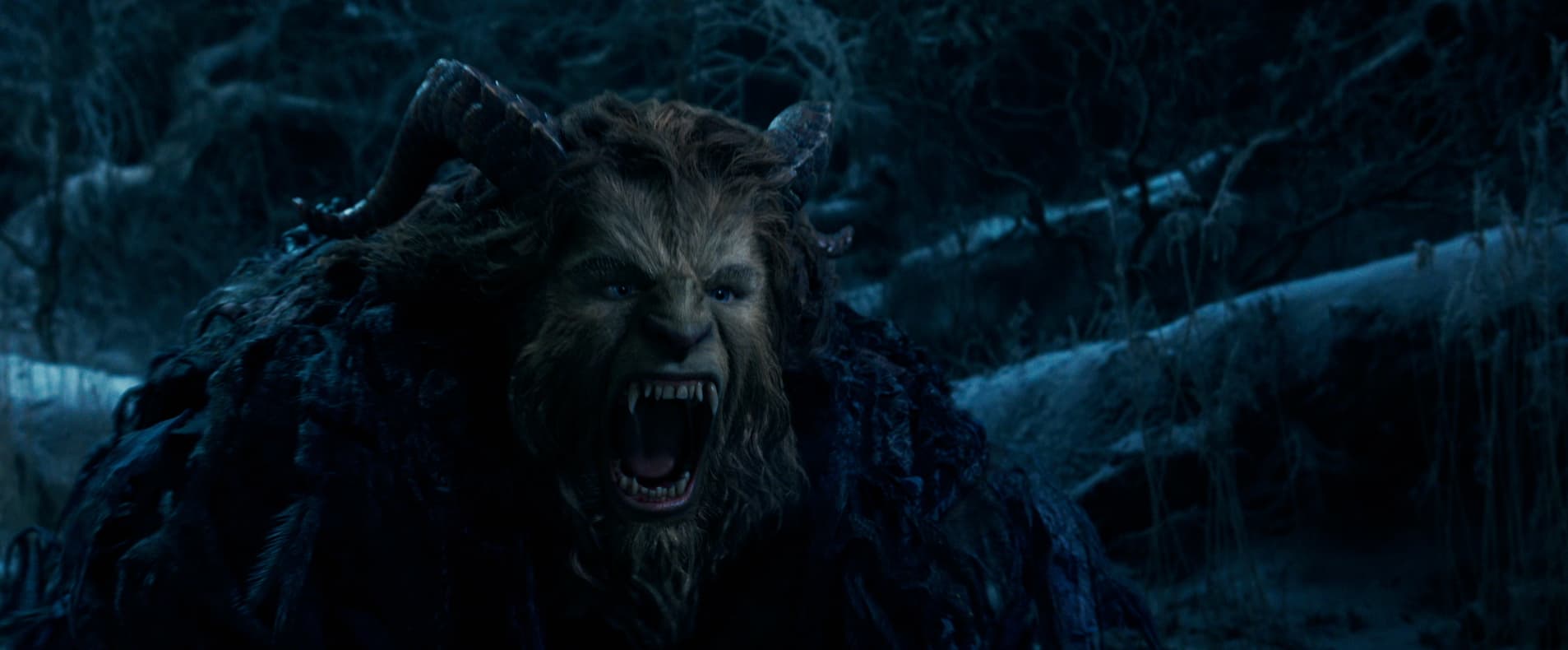 Every child is different. If you are unsure how your child may react I always recommend to view it first.
Fun Surprises
Do you ever see that article: 12 Questions Disney Forgot To Answer About "Beauty And The Beast" I remember reading them and laughing about some of the questions. In this movie, Disney tackles several of them, some in very funny ways. Like a reference to Mrs. Pott's being Chip's grandmother. Word to the wise: it's not a good idea to make fun of a tea pot.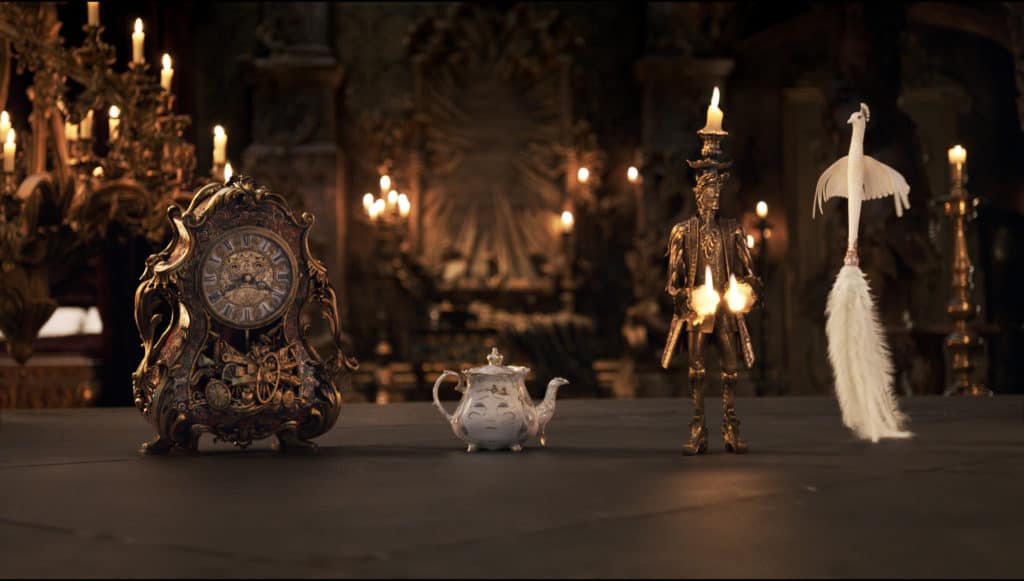 Excited for the movie? Grab your FREE Beauty and the Beast coloring sheets. Beauty and the Beast opens in theaters everywhere March 17, 2017!