Calling all Bounty Hunters, Jedi, Padawans, Princesses, and Wookies. You can use The Force for good and not have to fight off a Sith to do it. Donate and be The Force for change with Star Wars: Force for Change and the Starlight Children's Foundation.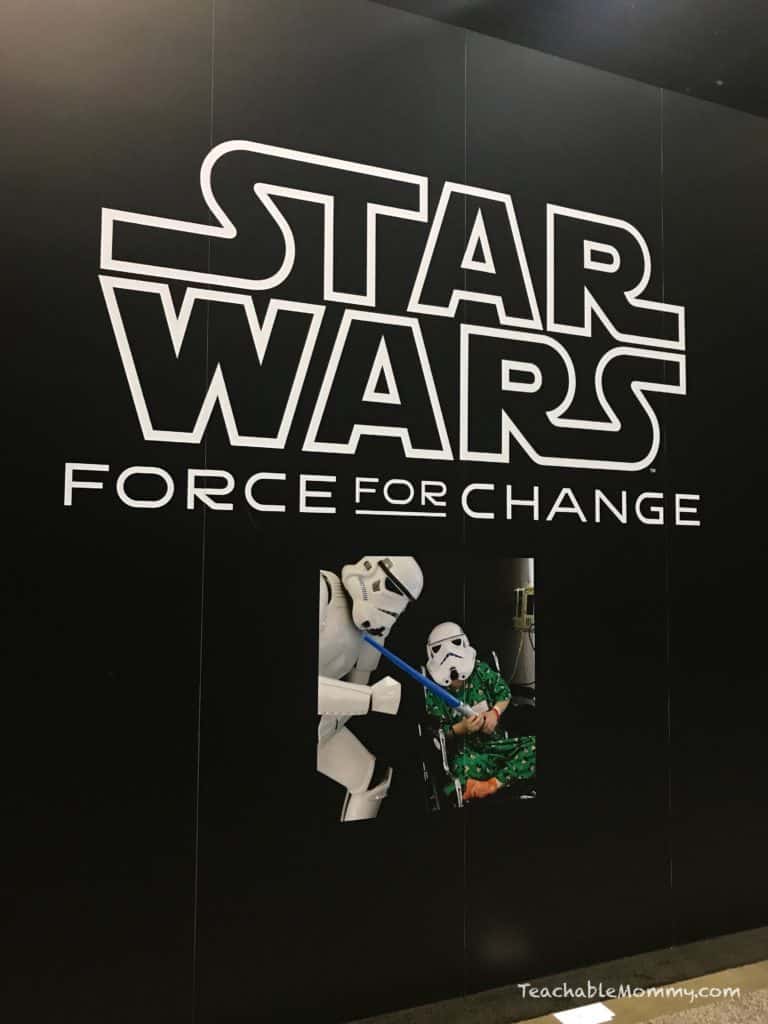 Starlight Children's Foundation is the newest charity beneficiary of Star Wars: Force For Change. Starlight is creating a new reality for hospitalized kids. They are transported to a galaxy far, far away with VR technology and Star Wars- themed Brave Gowns.
"We're excited to announce the launch of Starlight VR which we believe will be a game-changer in the pediatric health care space," said Chris Helfrich, CEO of Starlight Children's Foundation. "We're excited to have Lucasfilm and Disney, Google and Niagara Cares alongside us as we harness the power of virtual reality to bring more smiles to hospitalized kids when and where they need it most."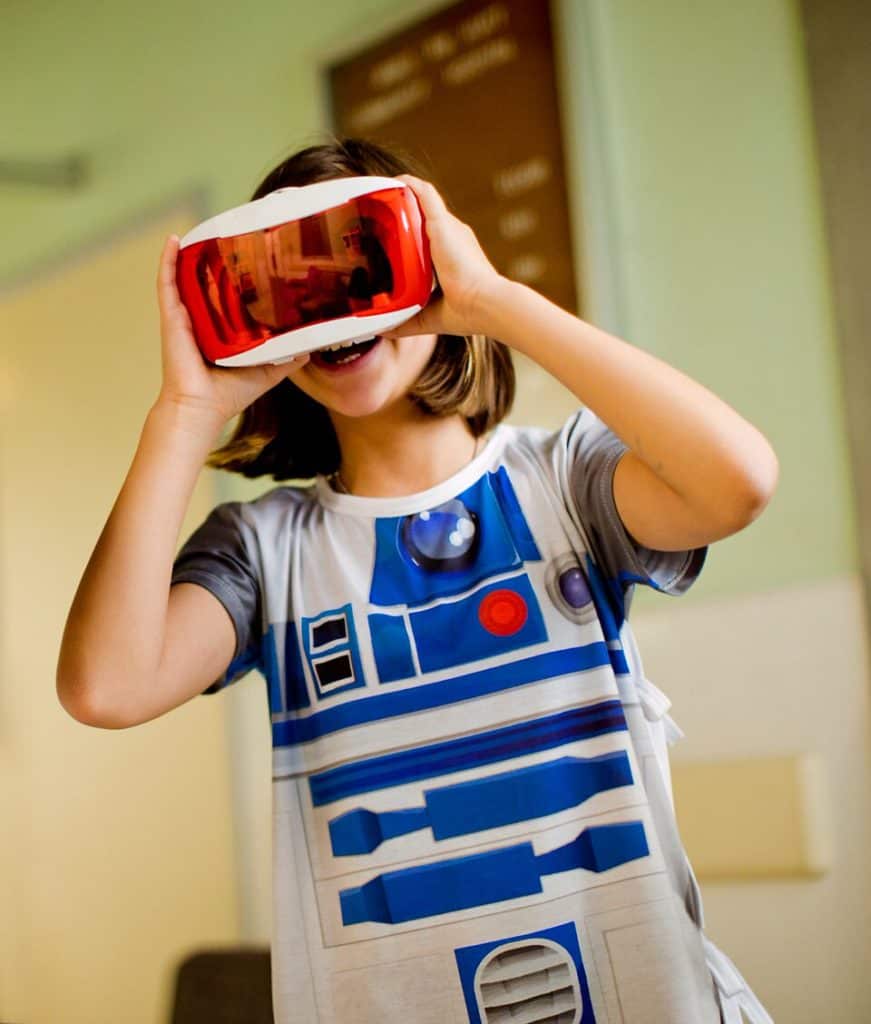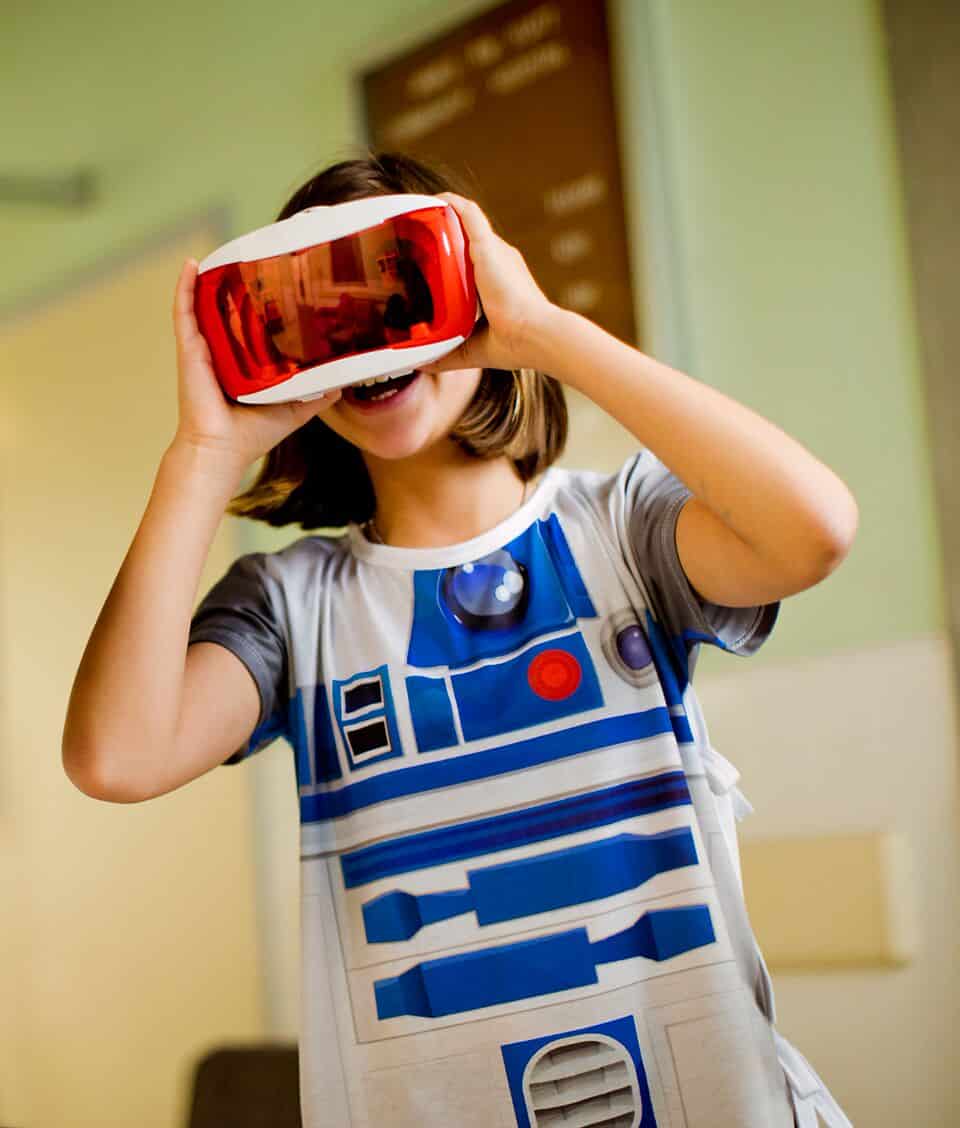 The brand new Starlight VR, powered by Google, is an amazing program that will entertain, educate and inspire the imaginations of hospitalized kids across the US through one-of-a-kind, immersive experiences. To celebrate this, Mark Hamill, surprised patients at the Florida Hospital for Children in Orlando before Star Wars Celebration kicked off. He visited children in their rooms as well as had some fun while they played games, crafts, went through Jedi training and more.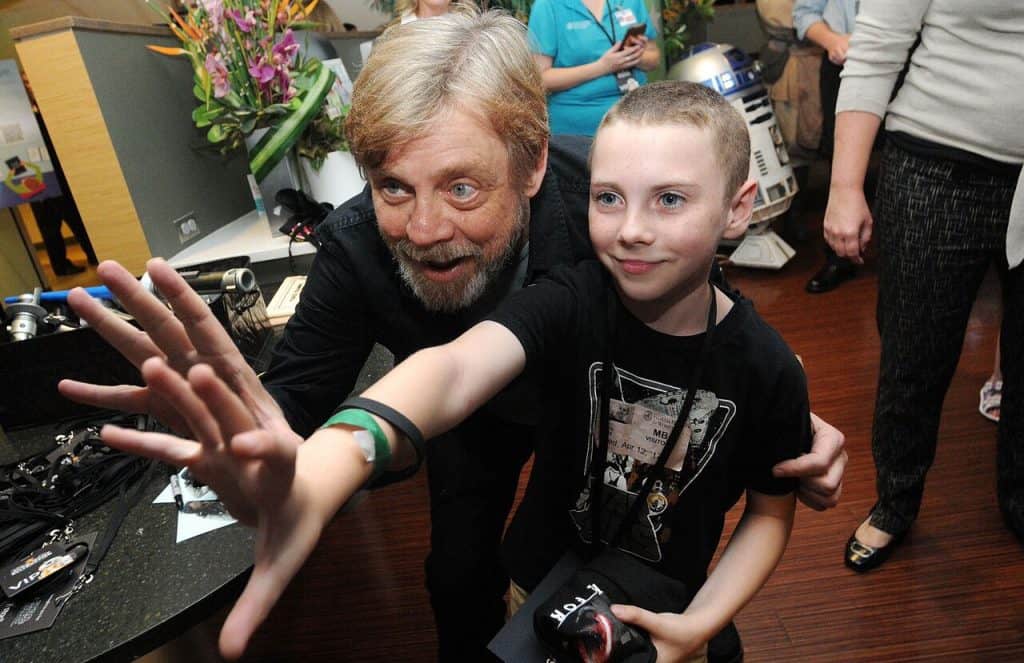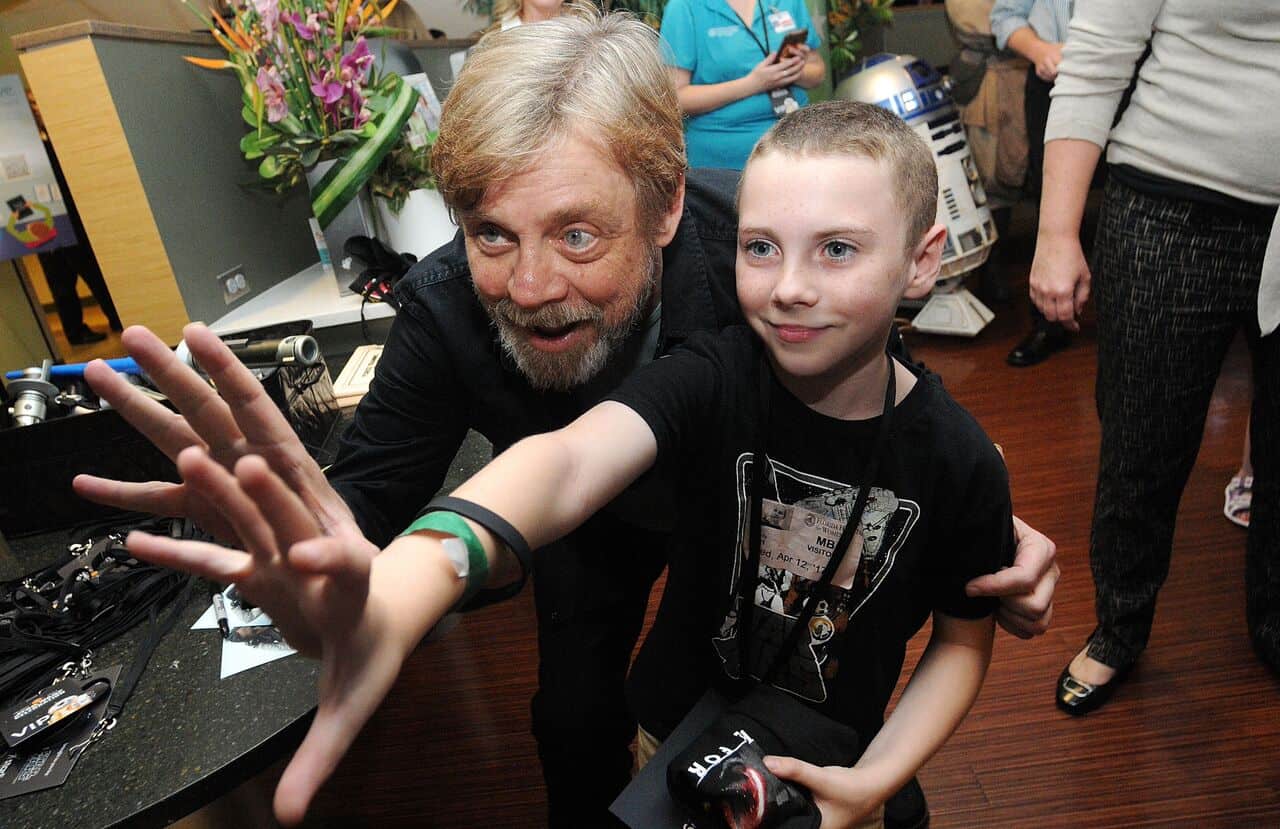 During his portion of The Last Jedi panel, he spoke about the hope these characters give to children. I can tell you it brought tears to the eyes of myself and those around me.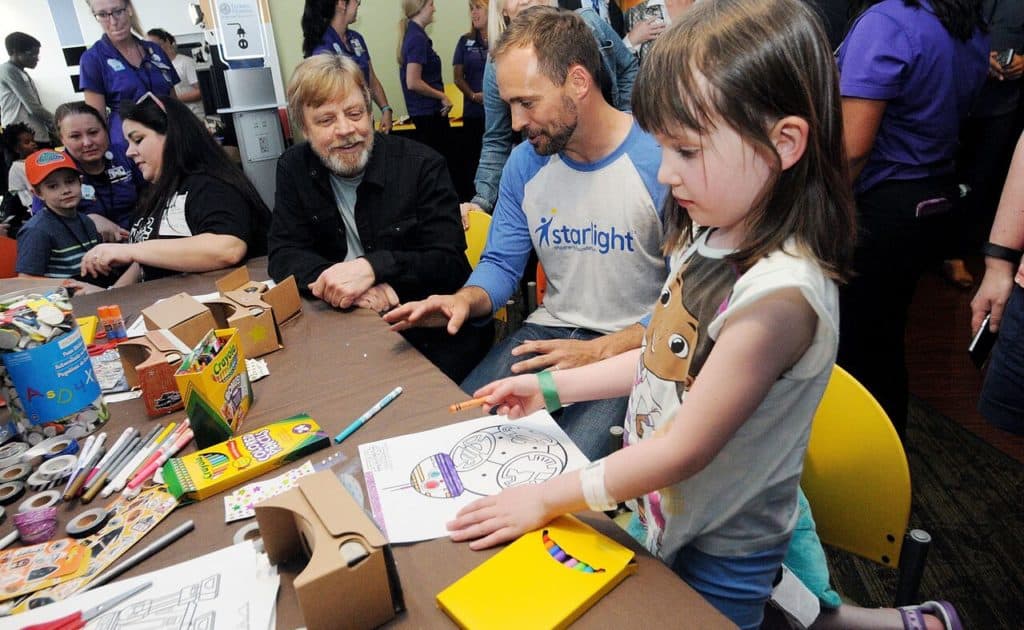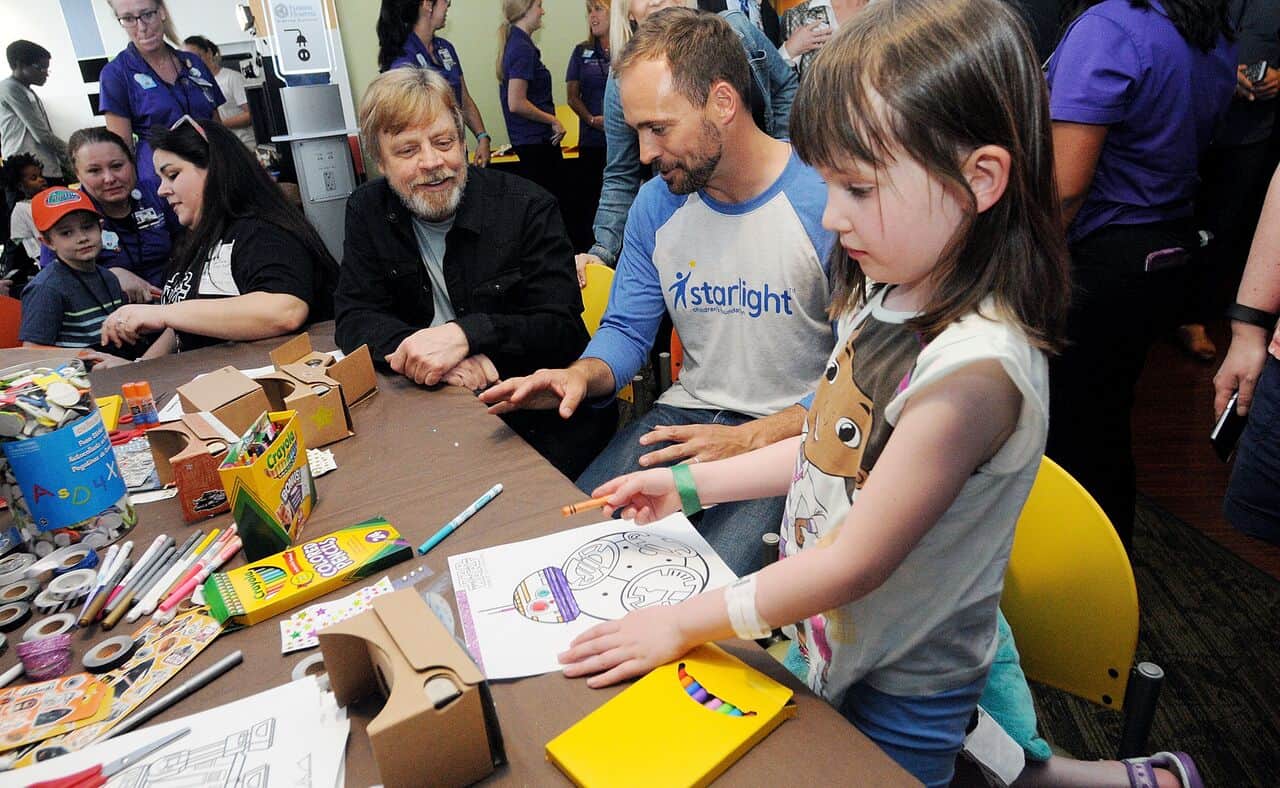 When I spoke with the Starlight team at Star Wars Celebration I was moved to tears. It's hard not to get emotional as a mother, as a human being, thinking about children going through this in their lives. I wish I could give them a cure, I wish I could hug each and every one of them. I wish.
Donate, I did and you can too. Just $25 can deliver a Starlight Brave Gown to a hospitalized child.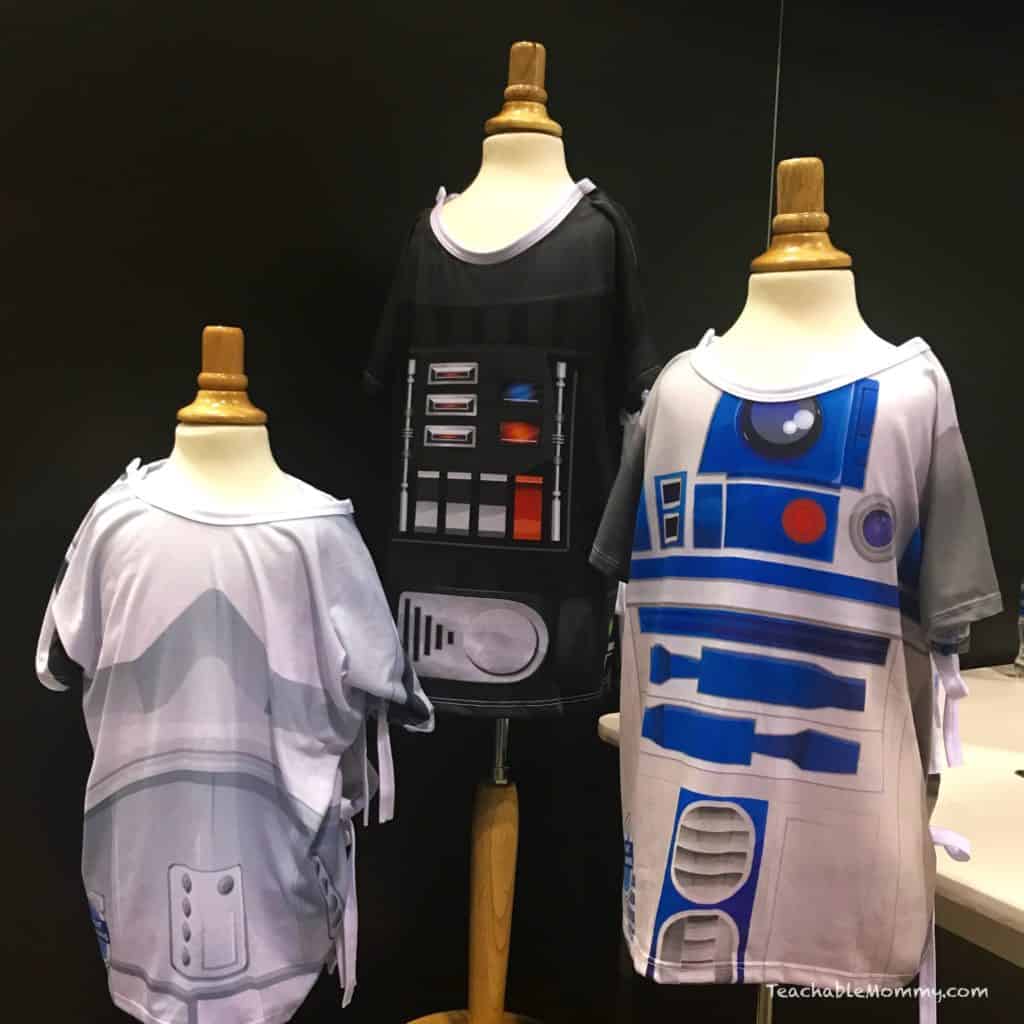 These hospital shirts give the kids hope and joy. They deserve that and much more.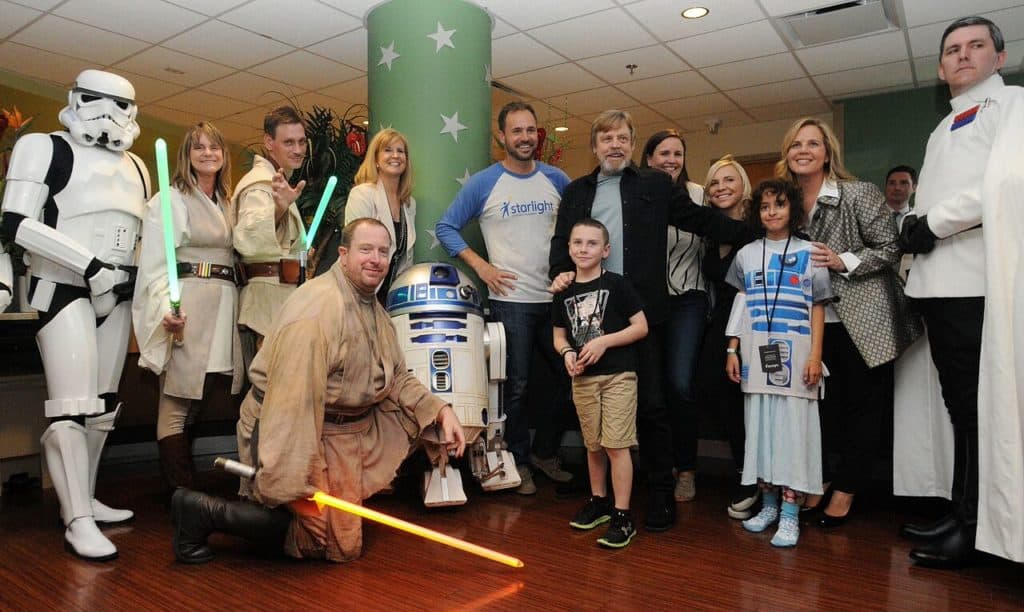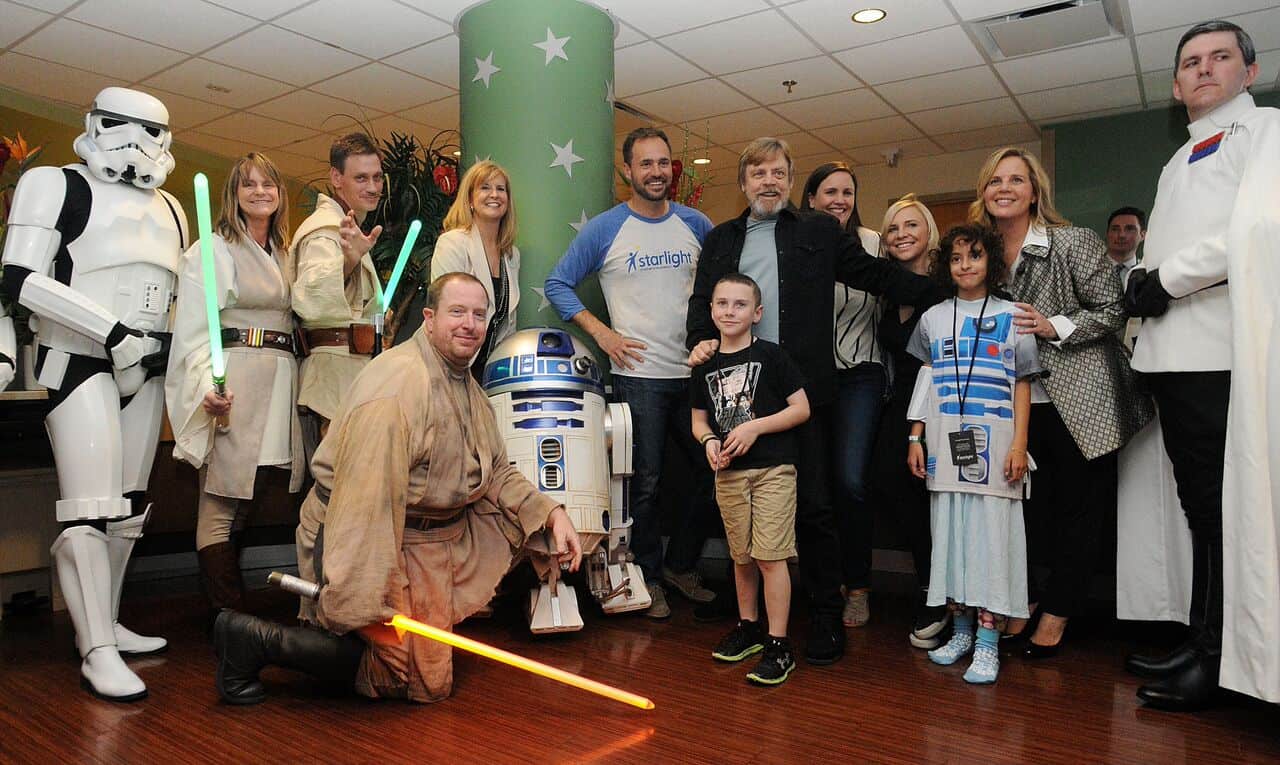 Use The Force For Good- Donate Today