Javier Bardem is one of those actors that just commands the screen. I remember seeing him in Skyfall and thinking, I do not want to mess with that guy! Fast forward to his role as Captain Salazar, and well, no wonder Jack is on the run. I would be too. You might think the man behind those roles would also be slightly intimidating. But, I can share he is just the nicest guy and so funny! There was nothing scary about this exclusive interview with Captain Salazar himself, Javier Bardem!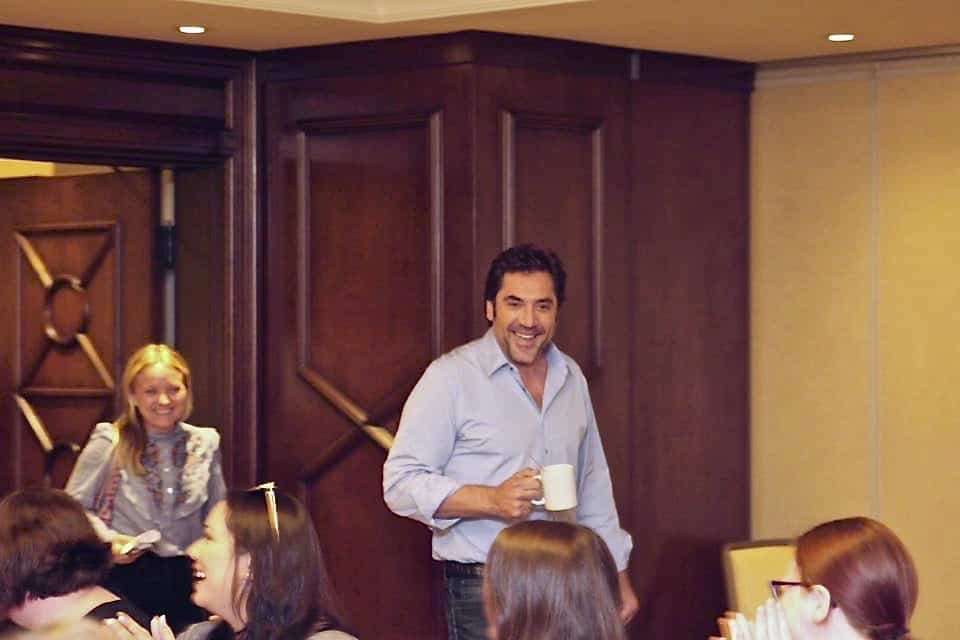 Javier joked that we should take it easy on him since he is a daddy. Don't worry, we are a nice group, promise!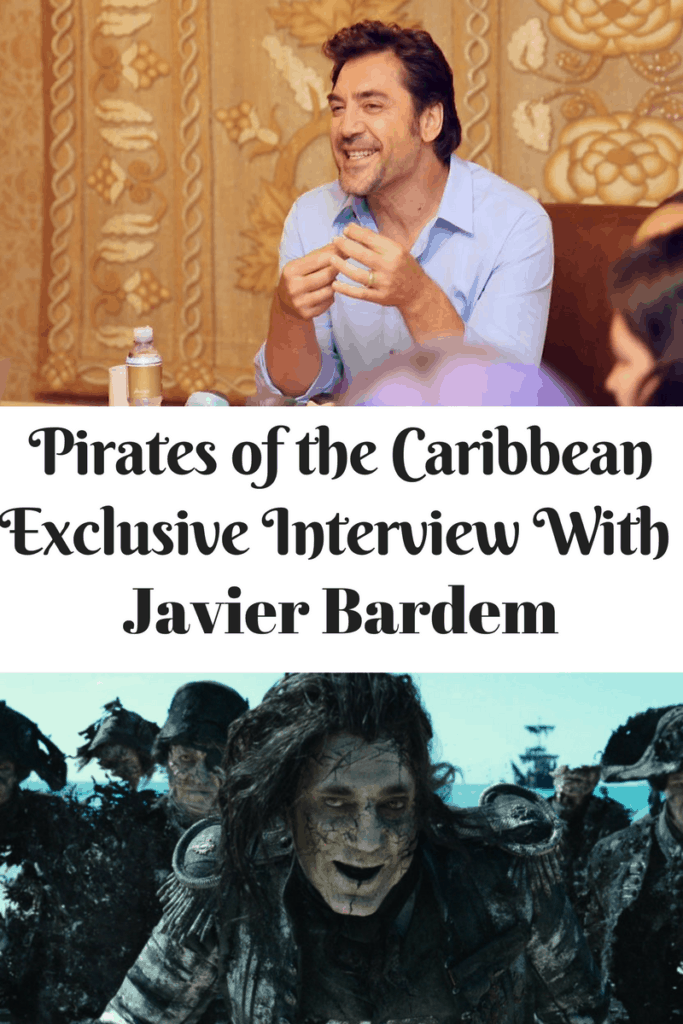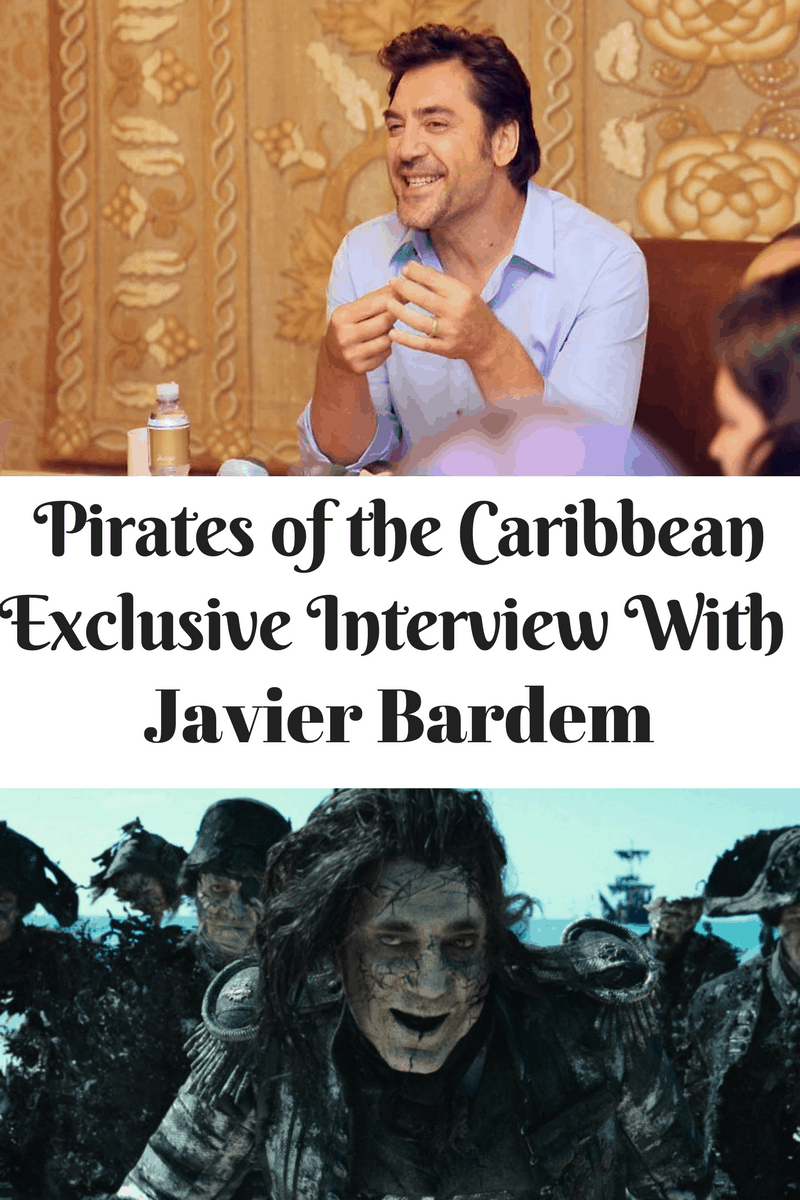 The first thing I noticed about Salazar in the trailers was his makeup. He is the most terrifying ghost I think I've ever seen on screen. And I wondered, just what is he oozing out of his mouth? After a 3 hour process in the chair he was ready to wreak havoc.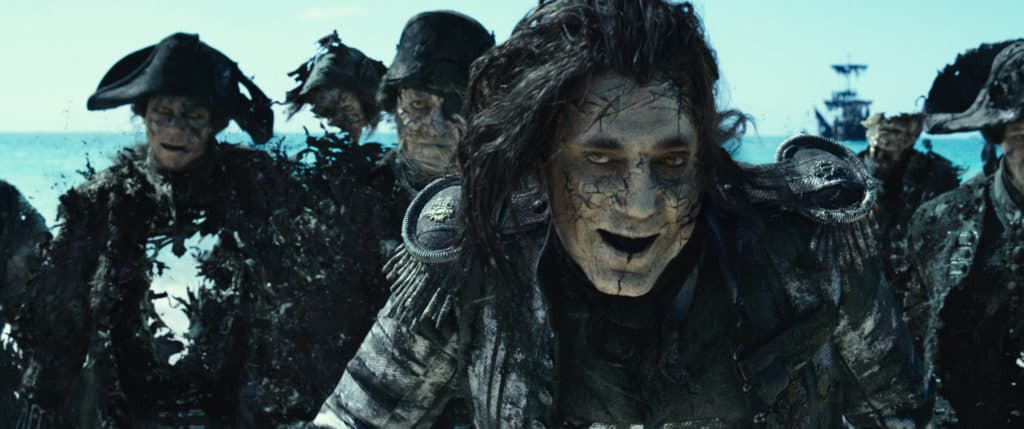 On the black stuff in his mouth:
I call it Monkey Poo. (Groans) It's a liquid. They told me it was suppose to be like chocolate. Nah. Chocolate my *ss. (Laughter) That tastes worse than that. And they were suppose to put a little bit on the teeth, I said give me that. So I drank it and then I went to play in the first scene, I think with Geoffrey Rush, and it starts to pour out of my mouth. He was very disgusted.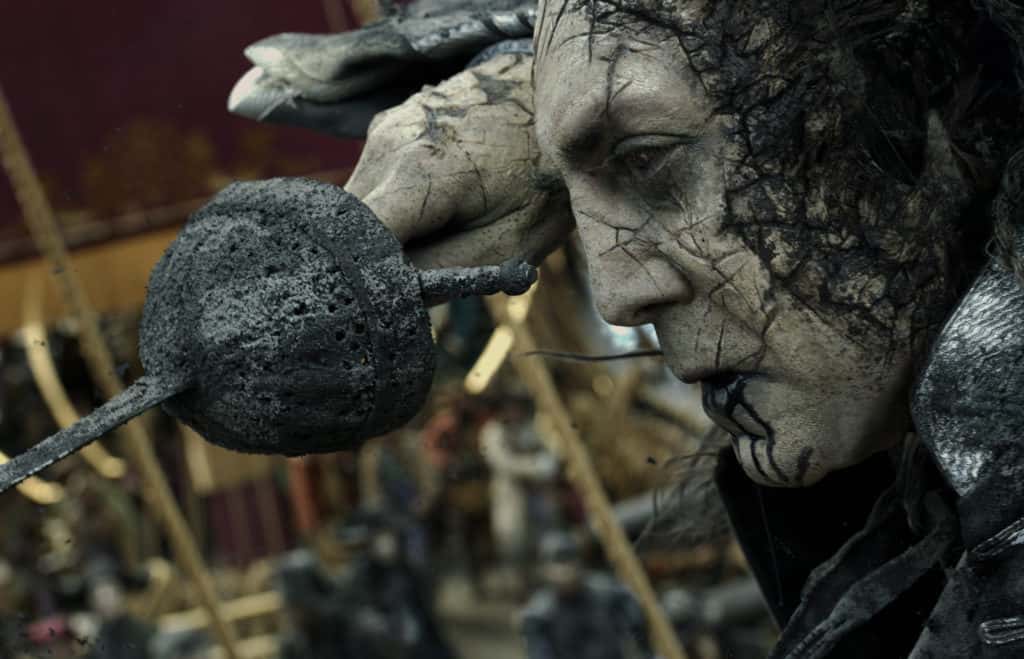 On what the ooze symbolizes:
It's not blood. It's the rage of the character coming out. I always thought of the character like a wounded bull with a very strong idea of revenge.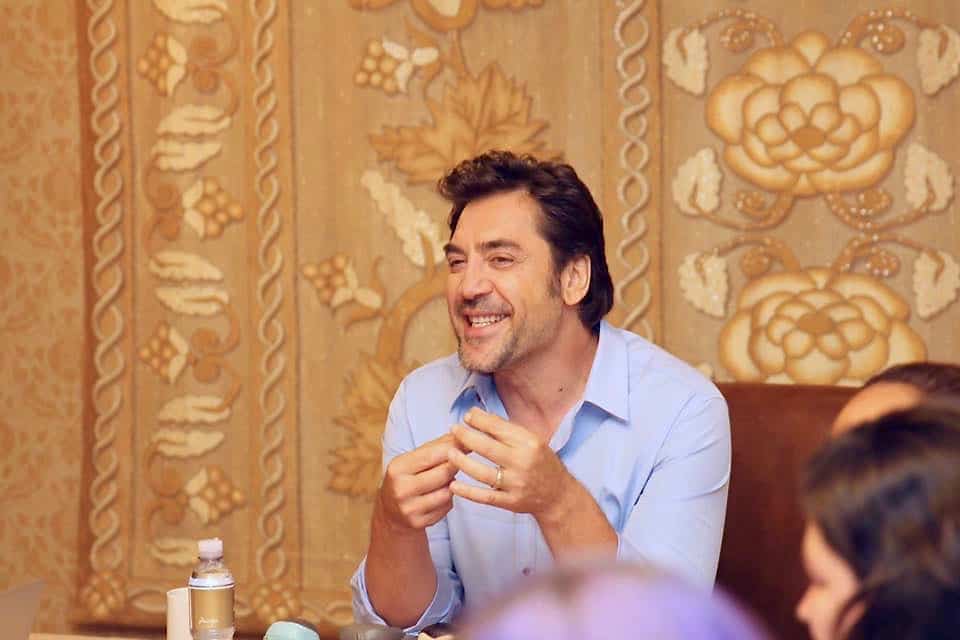 Javier's wife, Penelope Cruz, was one of the stars of Pirates 4: On Stranger Tides. When he visited the set with her, he wanted to be involved.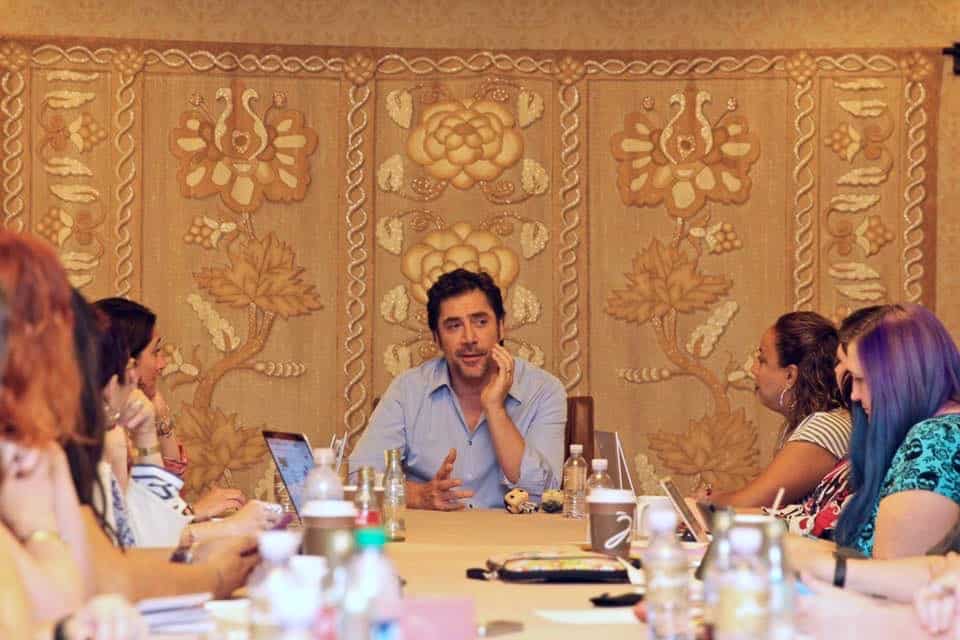 So what do you do when you want to be in a Pirates movie? You ask Jerry Bruckheimer to give you a job.
I was very envious, very jealous. I was seeing all this amazing production taking place, the wardrobe, special effects, the boats, sword fighting. I want to be one of those! I said to Jerry: "Jerry please, give me a job." He called me 5 years after and I was so suprsied and honored. As a moviegoer, I love the franchise.
On playing a character both alive and dead:
When he is alive it is all about pride and honor. And when he is dead, it is all about betrayal, pain, and revenge.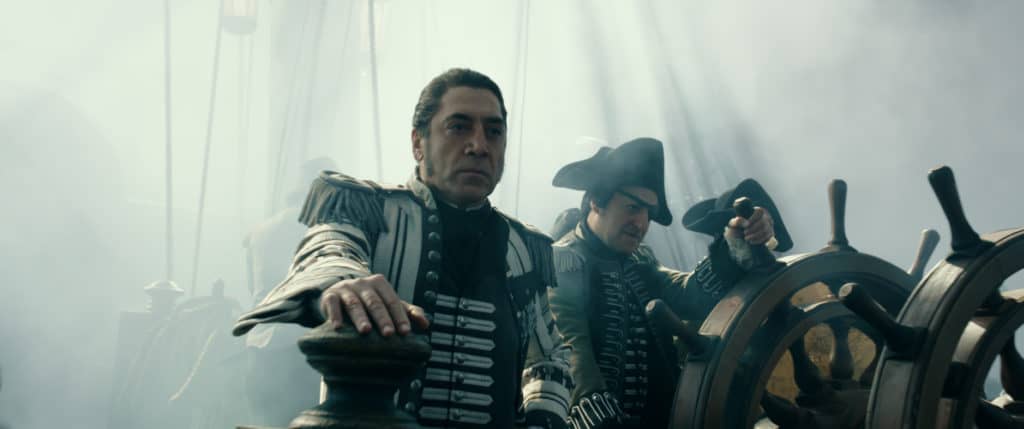 On becoming friends with Johnny Depp:
I met him in 1999, doing a movie called Before Night Falls. There were two scenes he came down to play for us as a favor. In one he is playing this very strong Cuban general in the other, he plays a drag queen, Bon Bon.

I went out of the trailer and I saw this beautiful, blonde hair, and a beautiful *ss. And I said that's a beautiful *ss. They said it's Johnny's. (Laughter) Then I said that to him, I said I don't know you but you've got a great butt. And since then we've been good friends. (Laughter)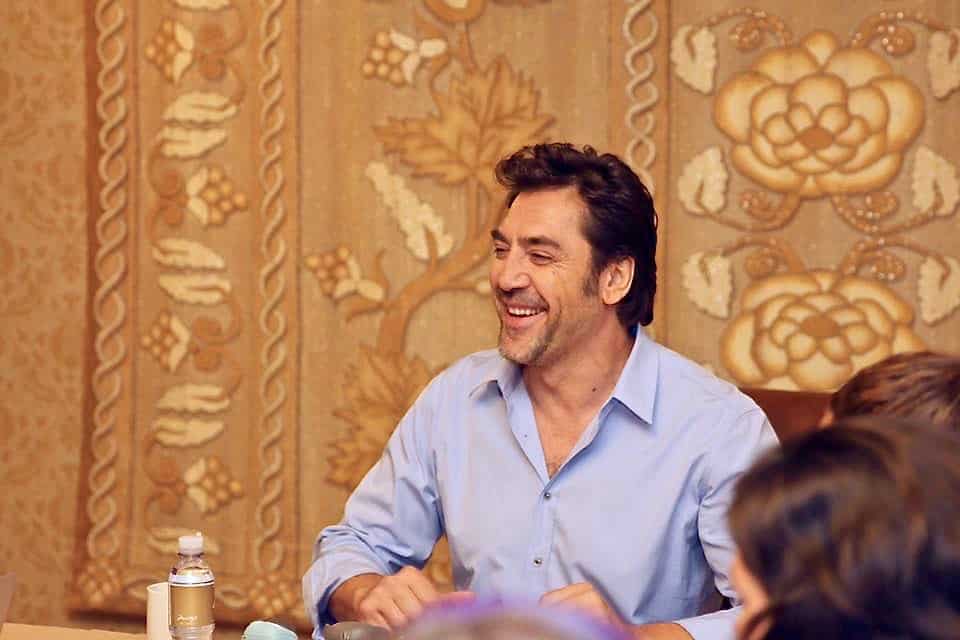 Nothing brings people closer than a nice butt!
He was a gentleman then, super nice, very caring, very funny, and not giving himself too much importance at all. When I did the movie in 2015 (Pirates), he was the same guy.
Shooting scenes with Johnny as Captain Jack:
Rolling! Boom! He becomes Jack Sparrow and it's so funny to watch. He will do and say anything and it will be brilliant. So I have to cut the scene sometimes because I was laughing.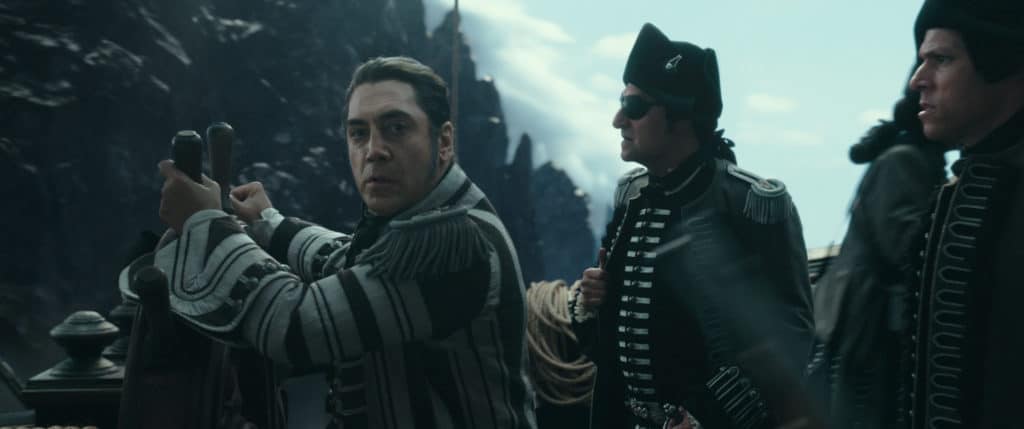 It's hard to imagine this guy laughing.
Why rugby is a good philosophy for making movies:
There are rules to follow, and there is no room for stars. You are one of the team. And that's the same on a movie set. I played rugby for almost 20 years, I know what a movie set is. You are part of the team. And the moment where you think of yourself more important than the rest, everything is going down. The goal, the aim is destroyed.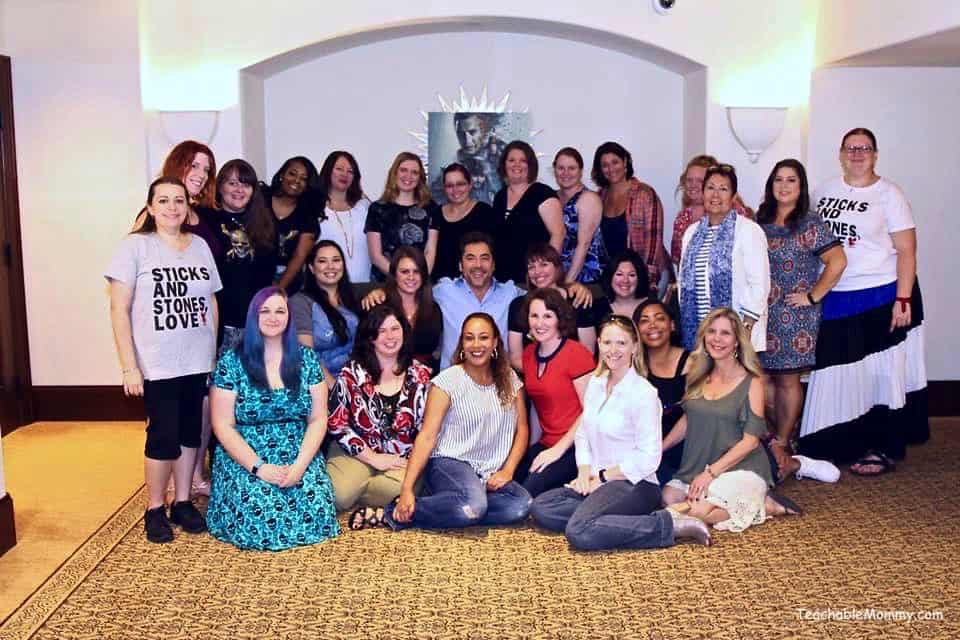 Javier might be a sweetheart but you do not want to mess with Captain Salazar. He's coming for Jack and for all pirates who stand in his way.
Pirates of the Caribbean: Dead Men Tell No Tales is in theaters now!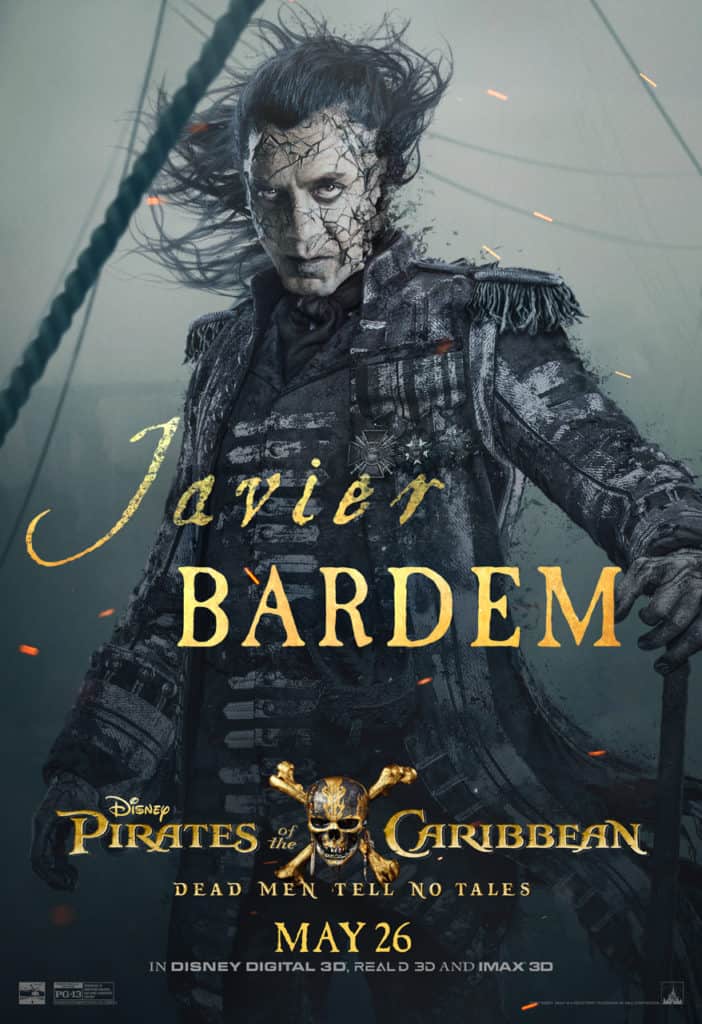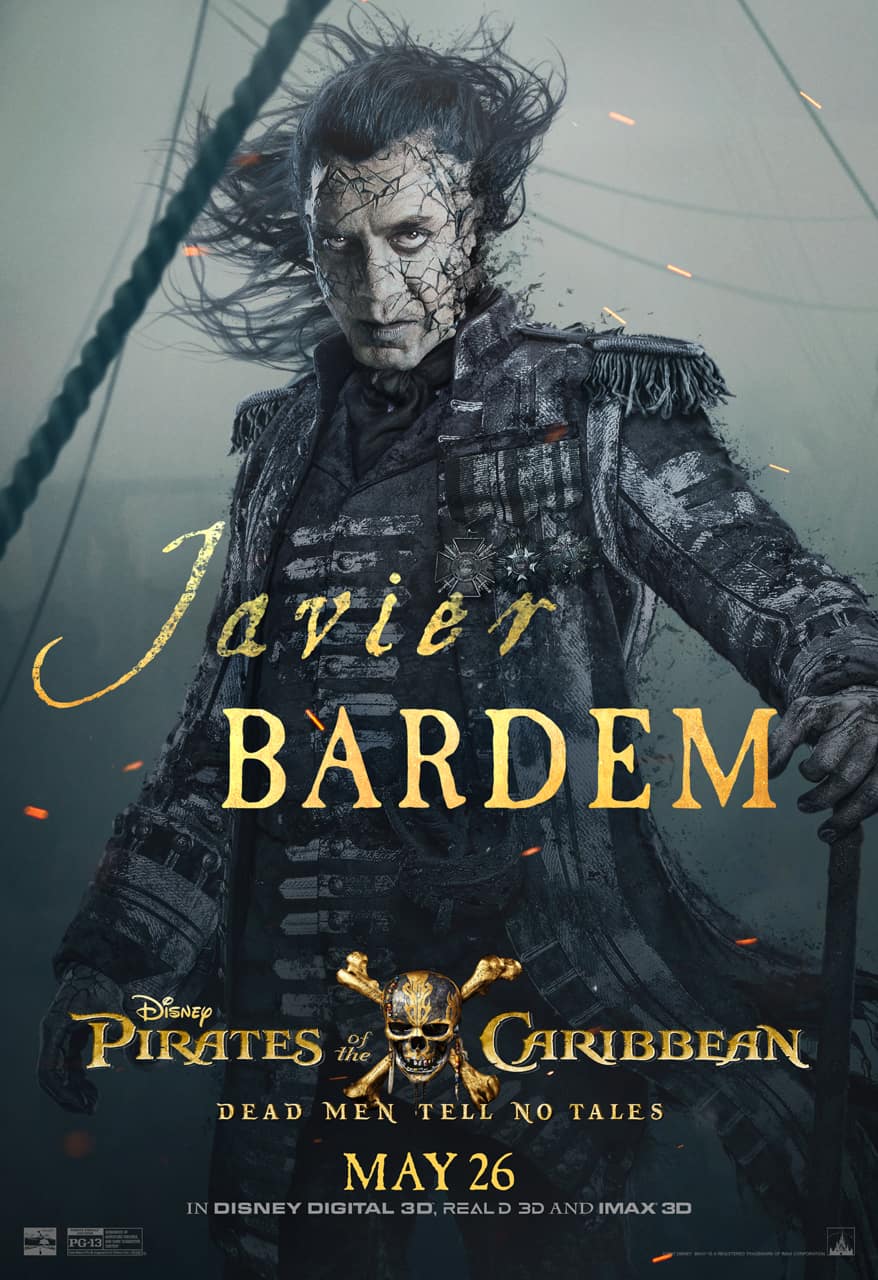 I was invited by Disney for a special press trip to share my experience of Pirates with my readers. All opinions are my own. Interview photos courtesy of Louise of MomStart.com