When we last saw Henry Turner he was standing on a cliff with his mom, watching the horizon for his dad. Ten years later we find him trying to find a way to break his father's curse. During the interview with Henry Turner, Brenton Thwaites, we learned what it was like to step into the Pirates world as a newcomer, the son of the strong-willed, Elizabeth and Will, and how difficult it was to play opposite Johnny Depp!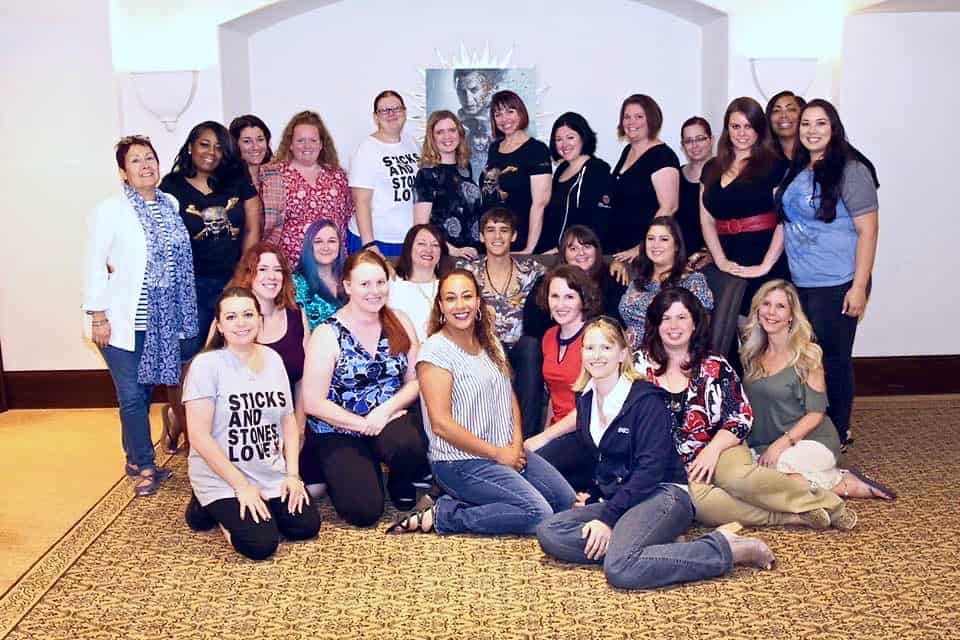 We had to laugh when Brenton shared how Javier tried to prepare him for his time with us. When Javier asked where the daddies were, Brenton told him exactly what we did, they are home with the kids!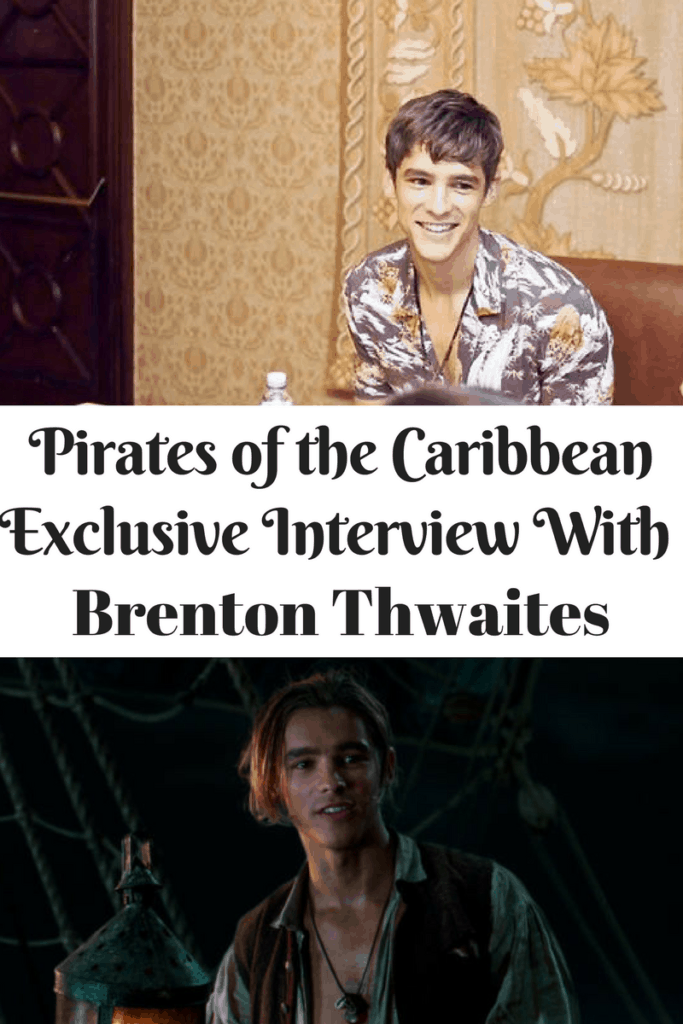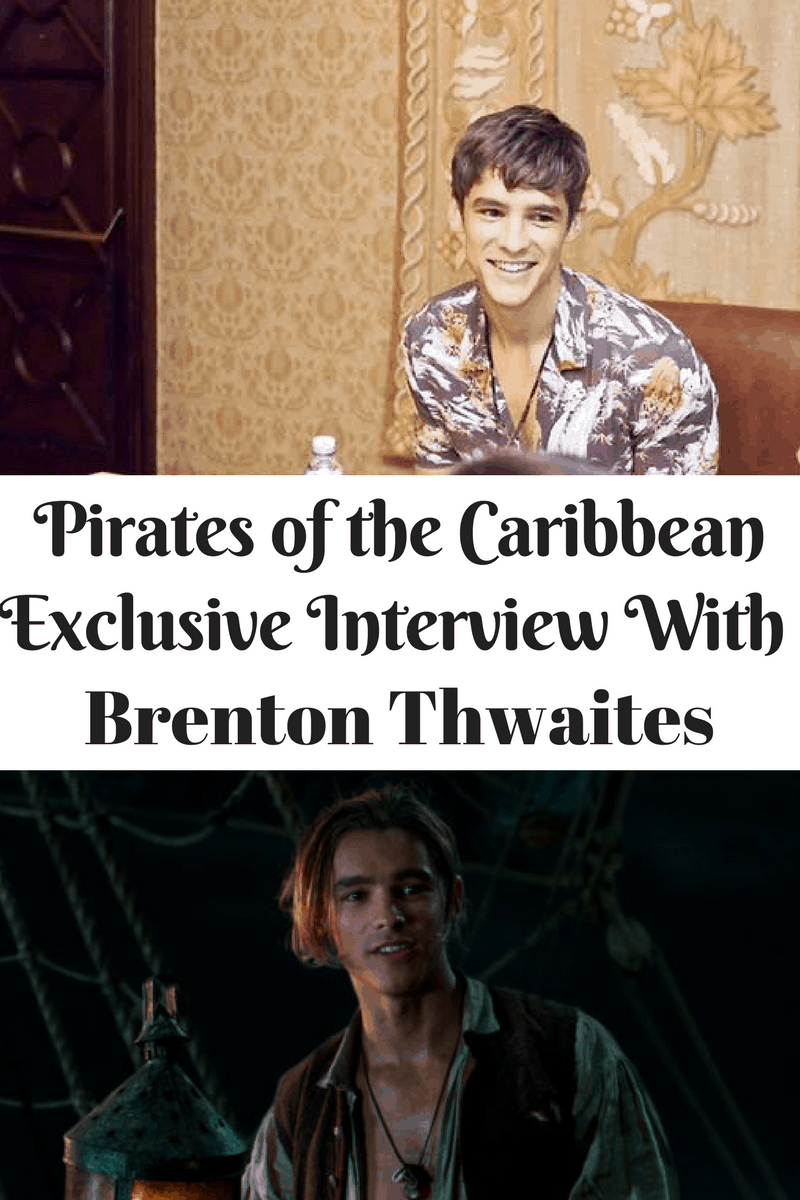 Henry has a lot to live up to in regards to his parents. Did that make it more difficult to play Henry?
I feel like it was kinda easier than not having them, because they provided such a backstory for my character.

The goal and obligation of my character has already been set and that kind of gives Henry a lot more drive and focus for the whole movie.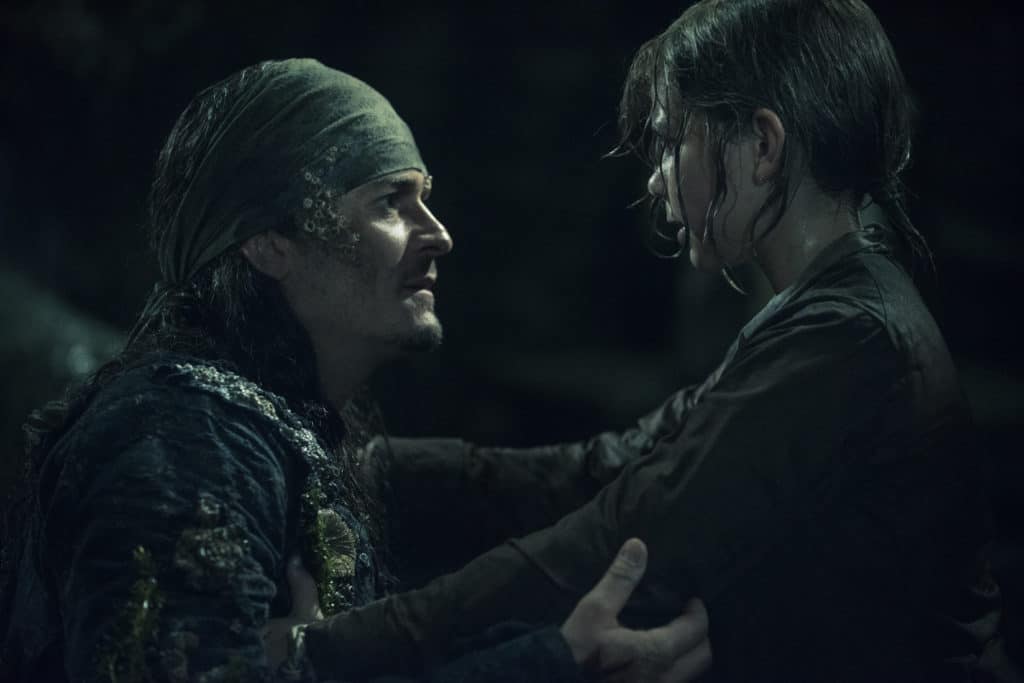 What was it like working opposite of Johnny Depp's Captain Jack Sparrow?
Terrifying. (Laughter, Brenton shrugs laughing himself.) It's always terrifying. (Laughter) Because you never know what he is going to say or do. (Laughter)

You are always entering a scene thinking, this guy knows five movies worth of Jack Sparrow and he's so on the ball. You just anticipate what he's going to do and say. That's great, because as an actor it improves your acting in the sense that you are always open, free, and relaxed to go with the flow. But it's also pretty terrifying. (Laughter)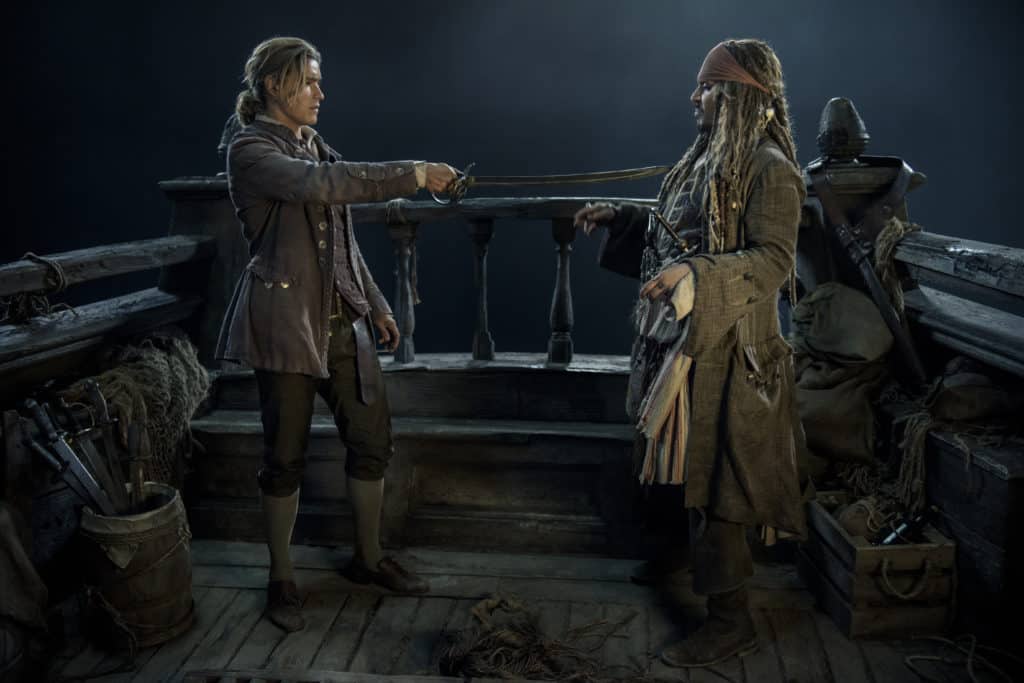 He must have been trying to make you laugh!
Every scene. (Laughter) If you guys look closely, me and Kaya behind the scenes are like this (makes face trying not to laugh) (Laughter) Just trying not to laugh.
Sounds like we might see some on the bloopers reel.
Yes. A lot of looking down and away, shaking. (Laughter)

On being a newcomer:
I think they did value my input as a newcomer. There were so many different characters coming into this one to make it a fresh, new thing. All the old school dudes really wanted to make it fresh and exciting and something they hadn't done before.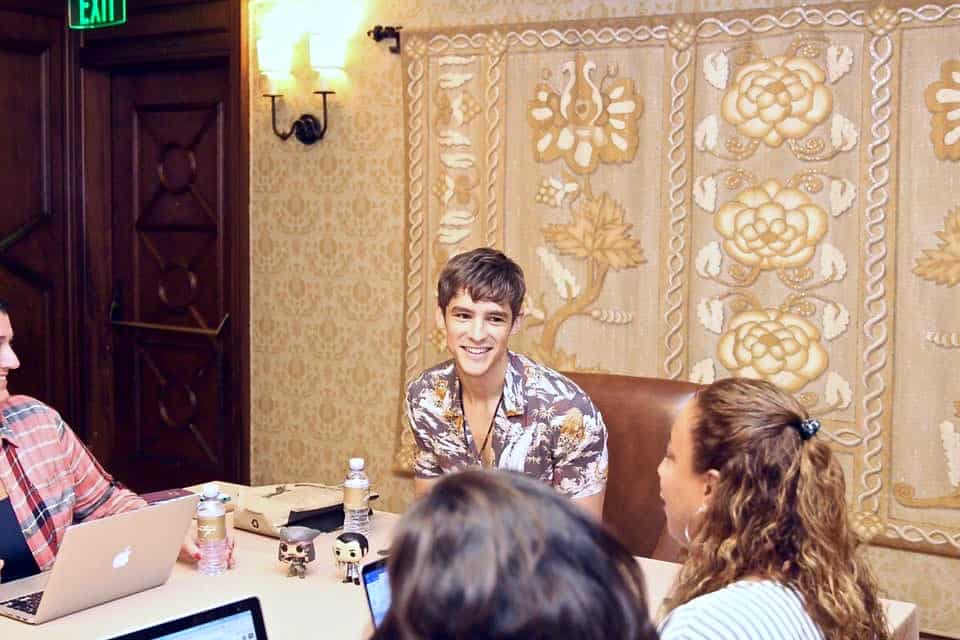 I love that he essentially called Johnny, Geoffrey, and Jerry "old school dudes."
Winning Breakthrough Performer of the Year:
It's great. When I first heard of Cinema Con and that I was to get that award, I had no idea what it was. I did a bit of research and looked at the guys that had received that award in the past 5/10 years. And I went wow! I don't think I'm that caliber of actor.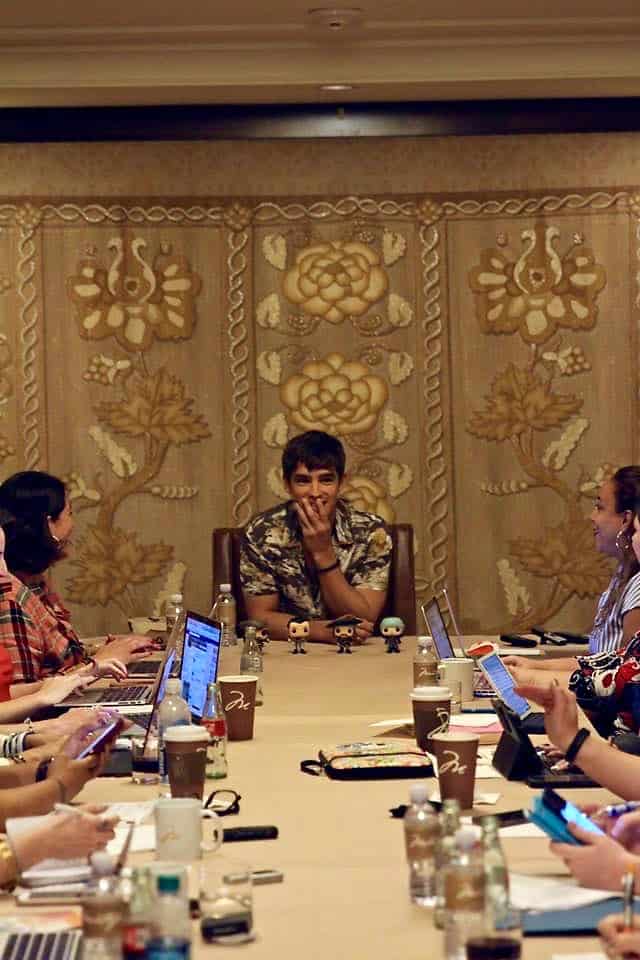 When Brenton described walking onto the set for the first time it was not what we were expecting. He got right to the realness of day one!
I was thinking wow, it's really rained. (Laughter) My first day on set it had been pouring for weeks. Everything was covered in mud. They used it in the movie, which is really cool and dramatic and adds to the dirtiness of the pirates' world. I remember thinking, I'm going to have to get some new shoes. (Laughter)

I had a scene where Henry is hiding behind a pillar and he's spying on Jack Sparrow. I remember thinking "wow, what a perfect way to start the movie" to see Jack Sparrow drinking rum in the middle of the street and a whole parade of red soldiers trying to catch him.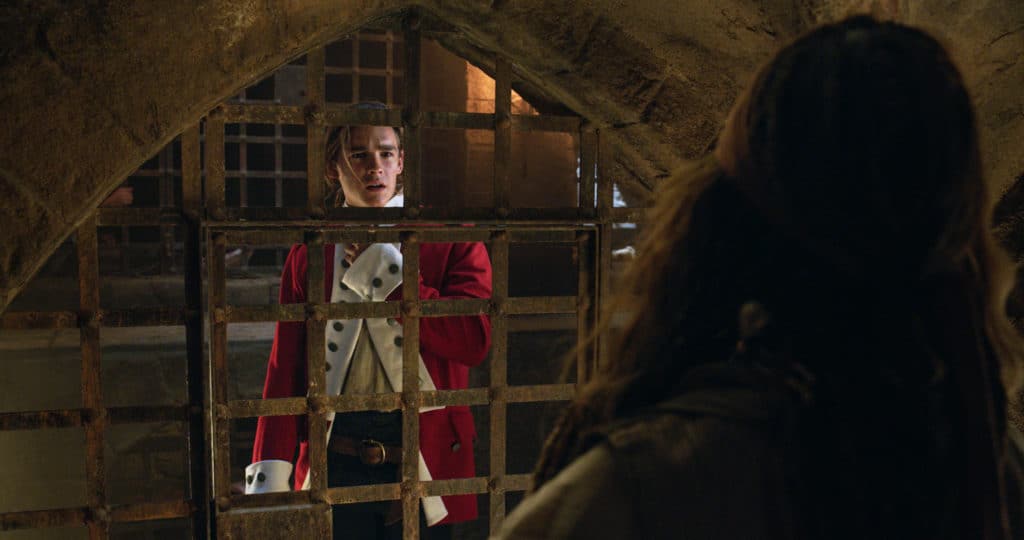 On seeing the final product of the film:
The visual effects side of things, in this one, mostly behind the actors' consciousness. In Maleficent there was a lot of work we would have to do with our imaginations to be specifically creating creatures that weren't there. On Pirates, we were lucky because all of Javier's makeup, the ghosts were there, they looked fantastic. The sets were real. They had beautiful set pieces that allowed us to play and feel like we were actually in the space.

I was surprised to see Javier's hair. (Laughter) The CGI is mainly in the background which gave this great depth of feel when you watch it.
It wasn't just all work and no play. Brenton did not bring his own skateboard, but decided to borrow one instead. At least until they caught him riding it!
The swords master had an electric skateboard and I tried it once. And you could sense the whole studio thinking "Get Brenton off that skateboard." (Laughter)
He also told us that Javier would strip off his costume and go in the sea to play. We all hope that makes it into the bloopers!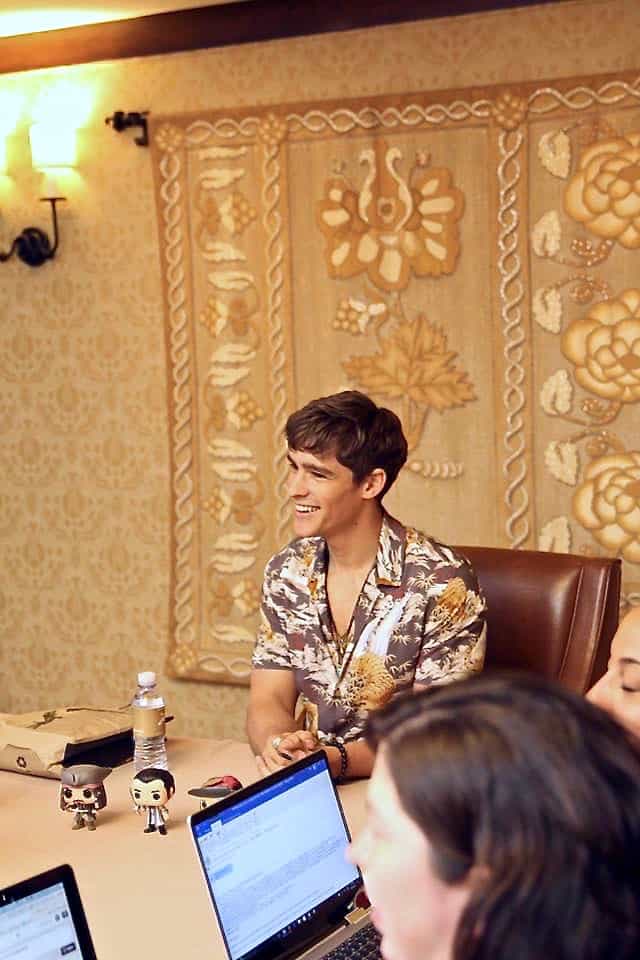 Brenton hopes the audience will connect with the film. It truly has something for everyone.
I just hope they are entertained. It's the kind of movie that never loses its drive. And has so many action pieces, set pieces, comedic elements, romance, supernatural, there is something for everyone in this movie. I hope everyone takes something from it and connects with the characters.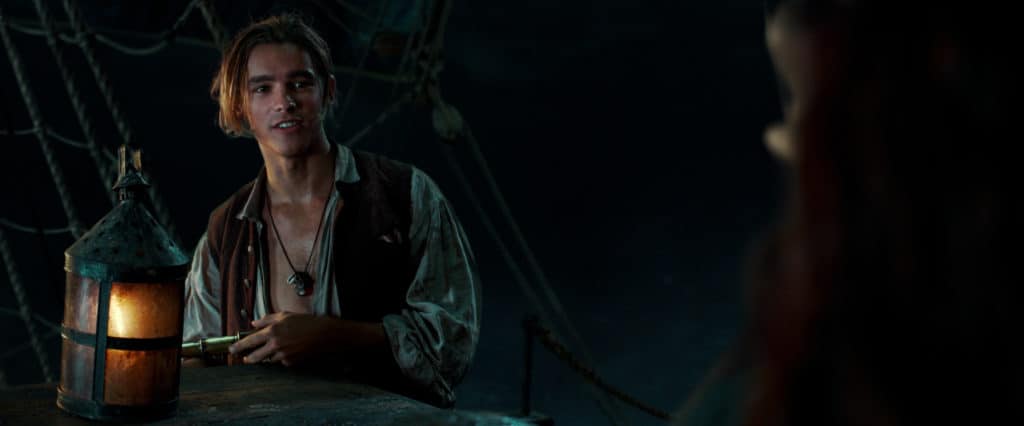 Let's be honest for a minute. If you or I was on a movie set like Dead Men Tell No Tales we would want to take a souvenir home. It would definitely be hard not to accidentally, on purpose, leave with a trinket or five.
(Mischievous look and Laughter) If this ever gets back to the producer, I would have liked to have taken a rowboat. I told her (my mom) before we wrapped the movie that I would bring a rowboat home and make a veggie garden out of it. (Aww! So Sweet)
We all promised to tweet that to the producer. And you should too. Let's get Brenton that rowboat for his mom!

Pirates of the Caribbean: Dead Men Tell No Tales is in theaters now! Get your tickets today!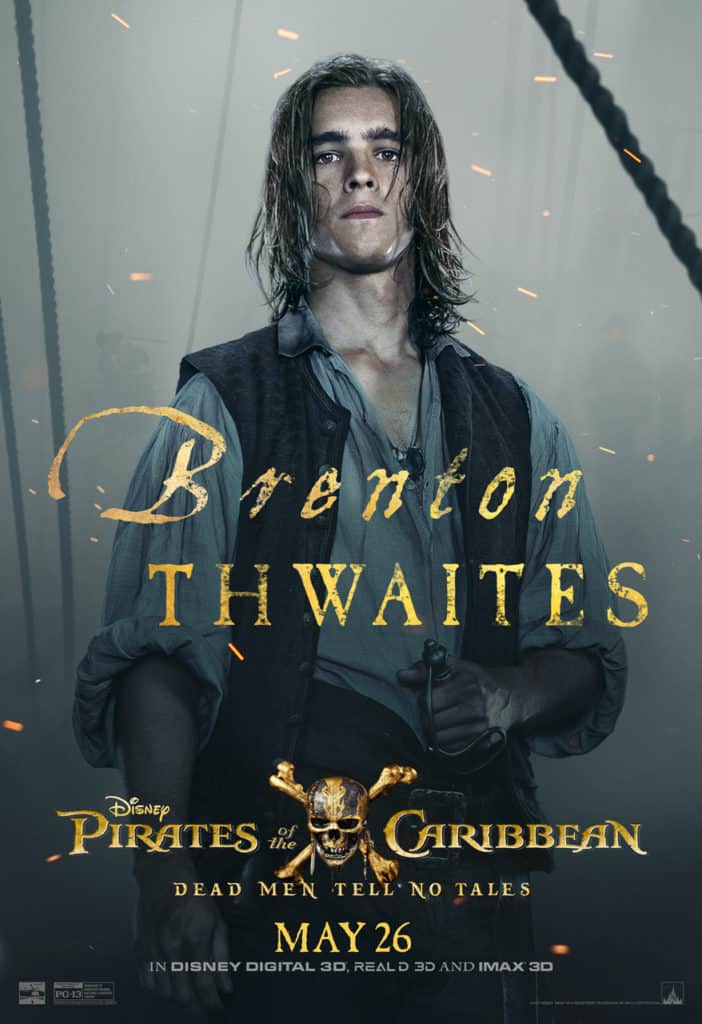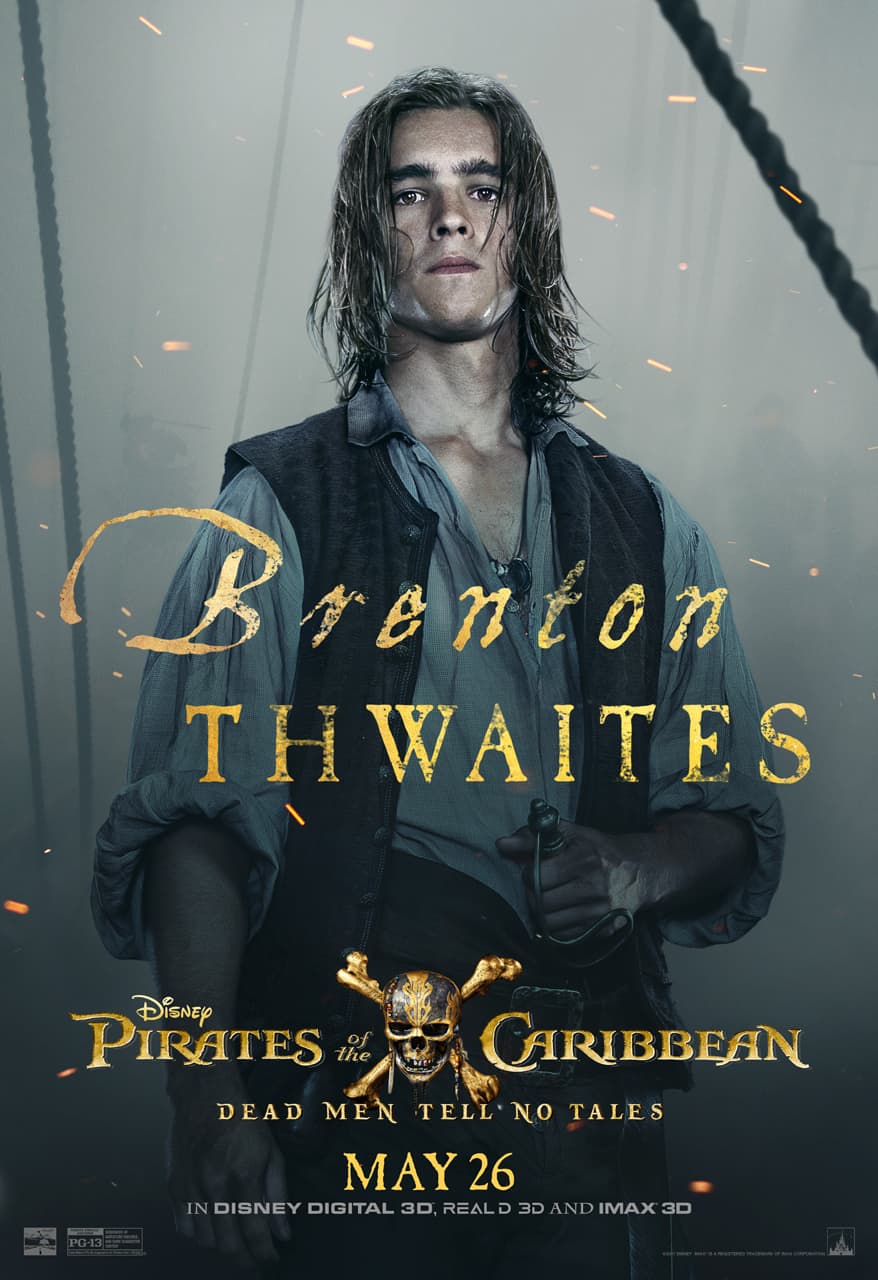 I was invited by Disney for a special press trip to share my experience of Pirates with my readers. All opinions are my own. Interview photos courtesy of Louise of MomStart.com